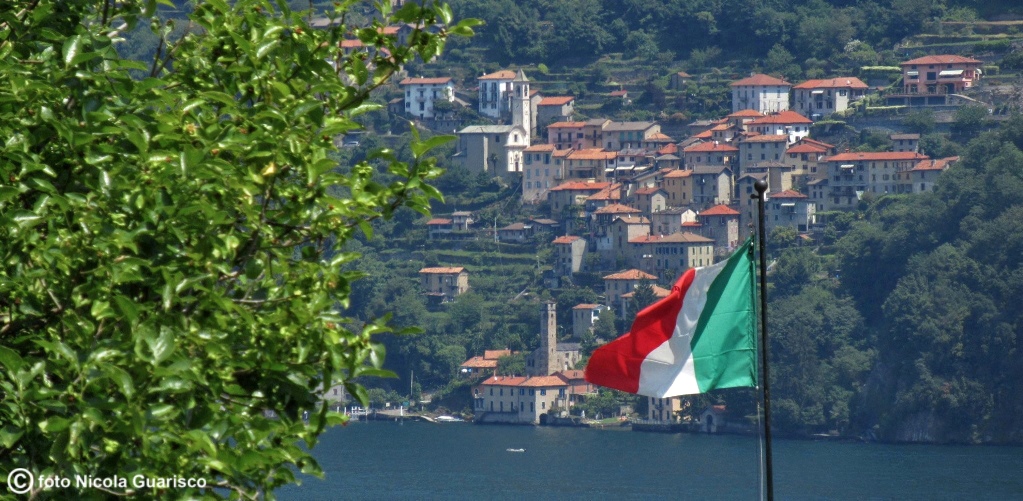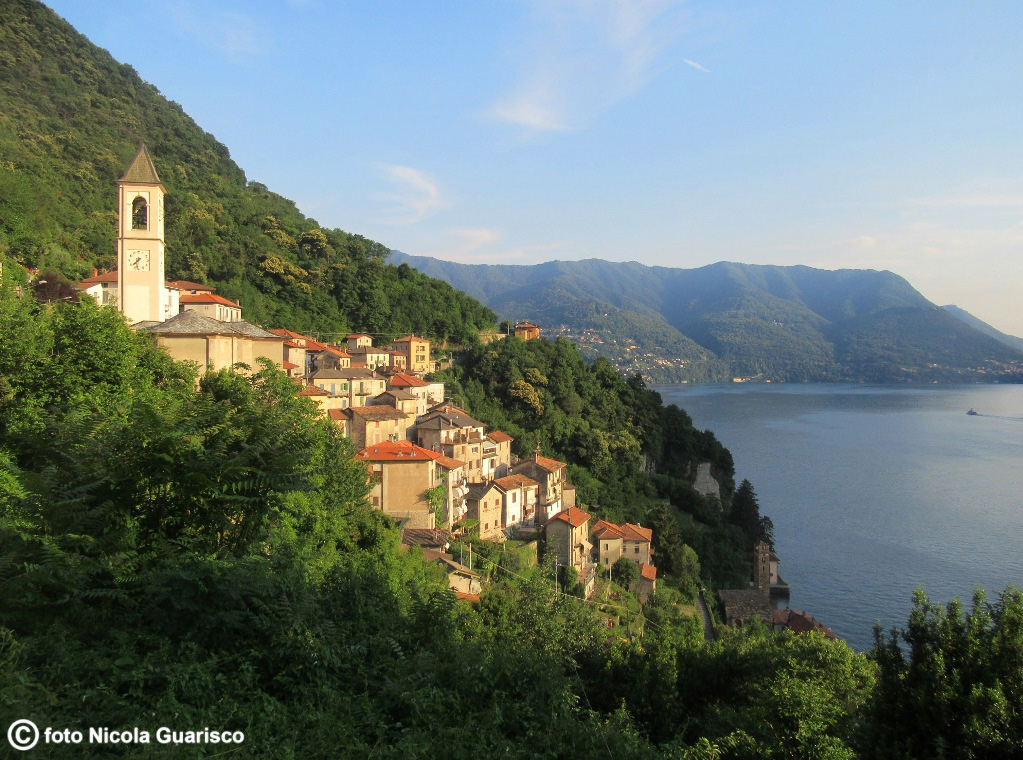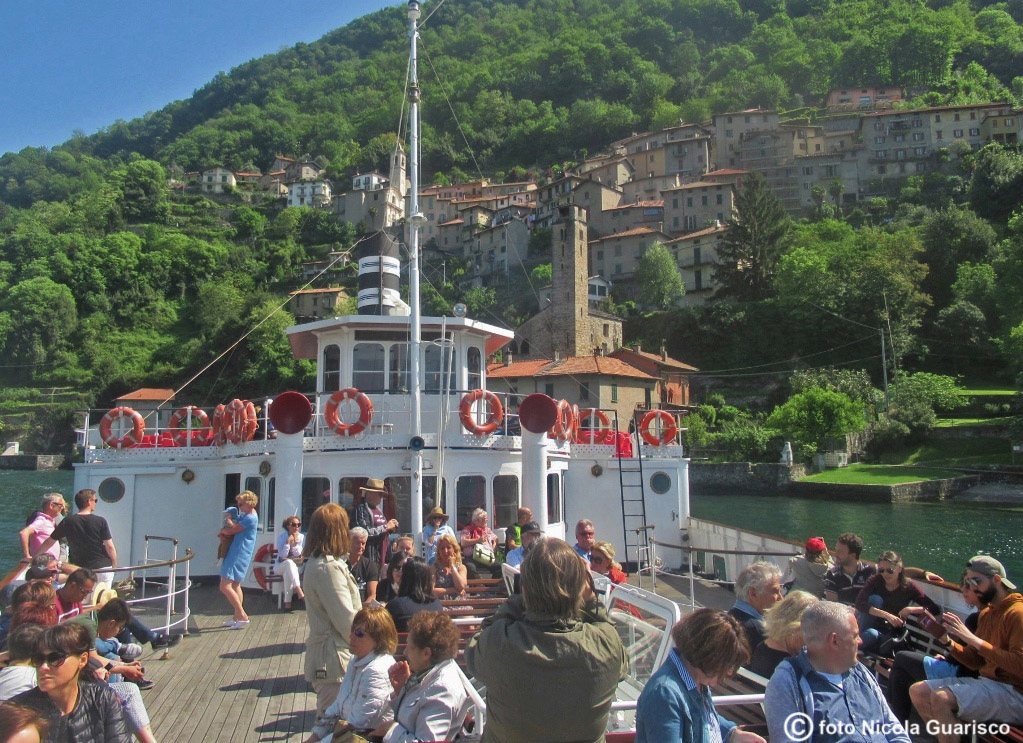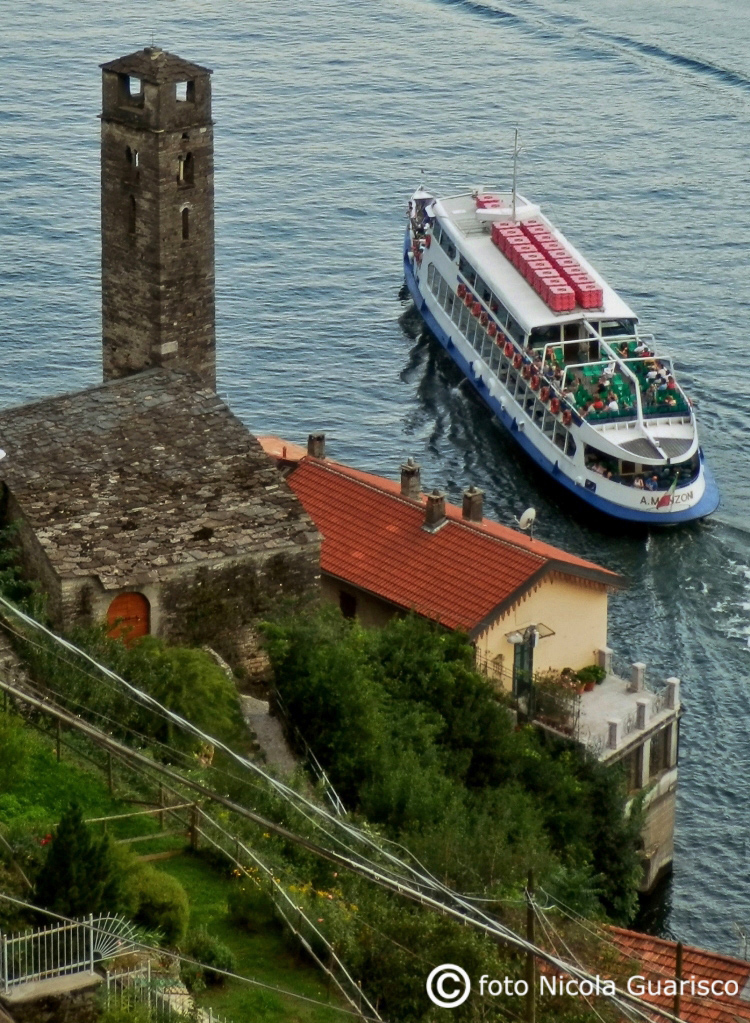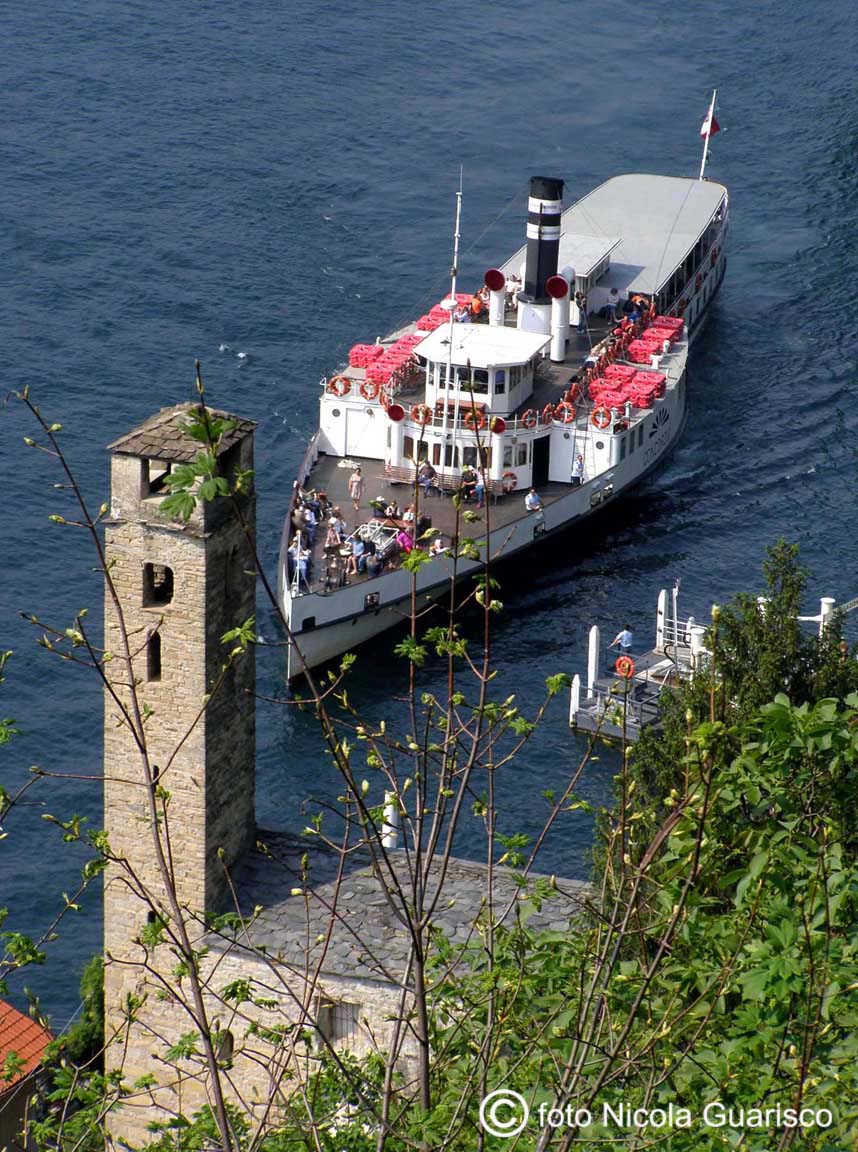 The bell-tower of S.Martino.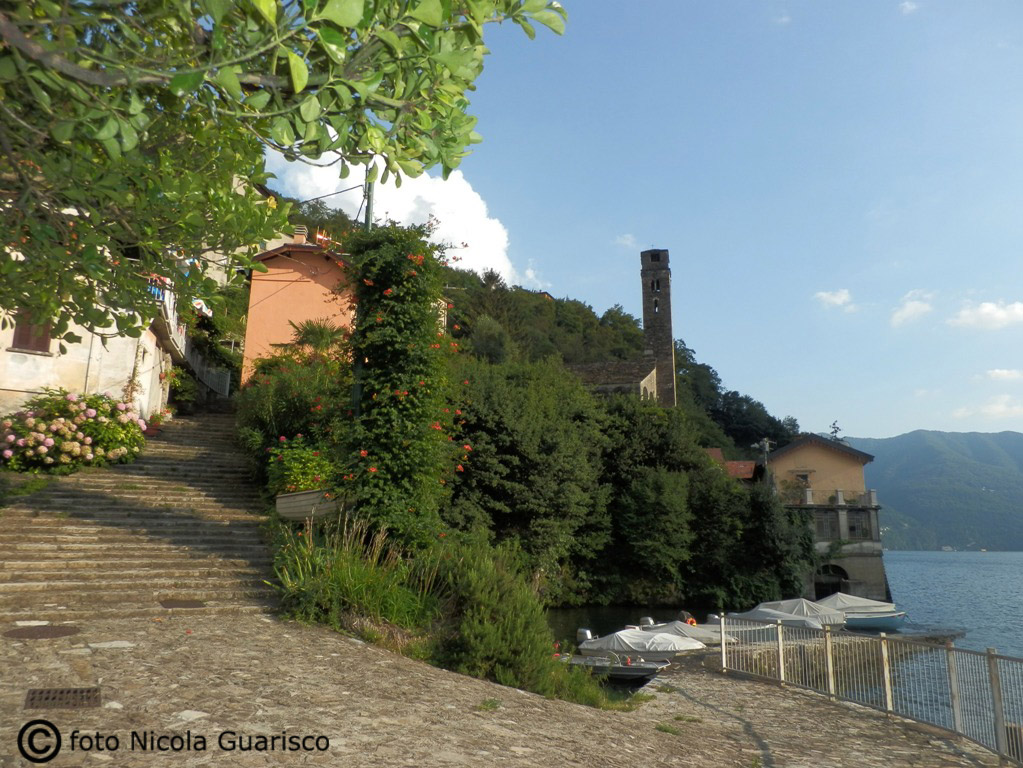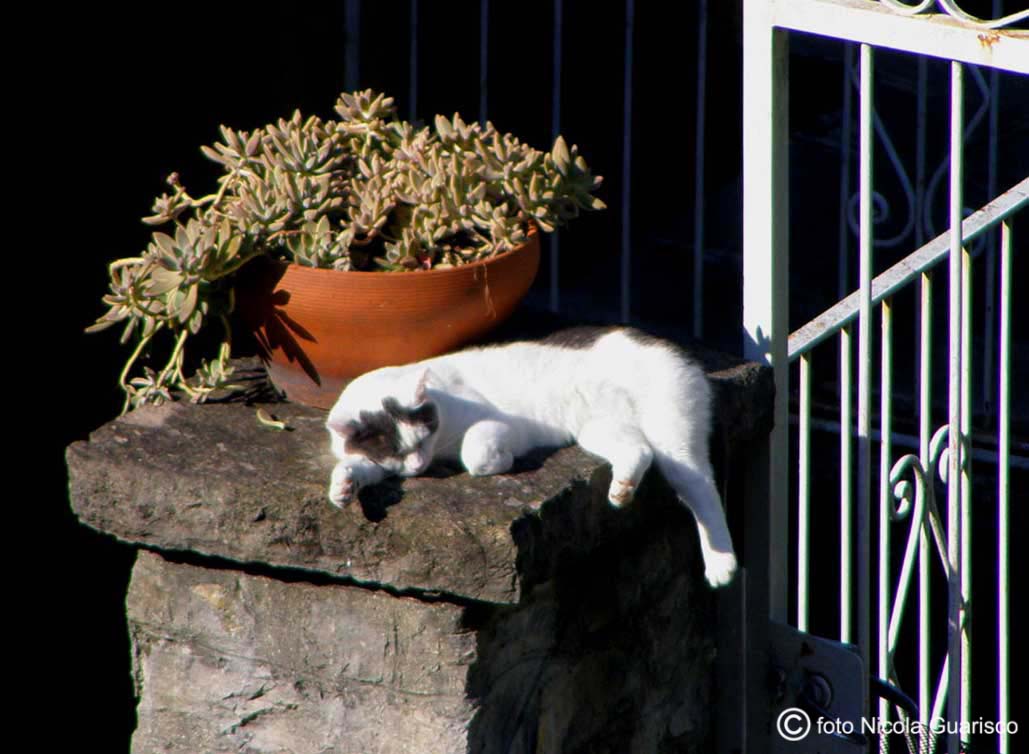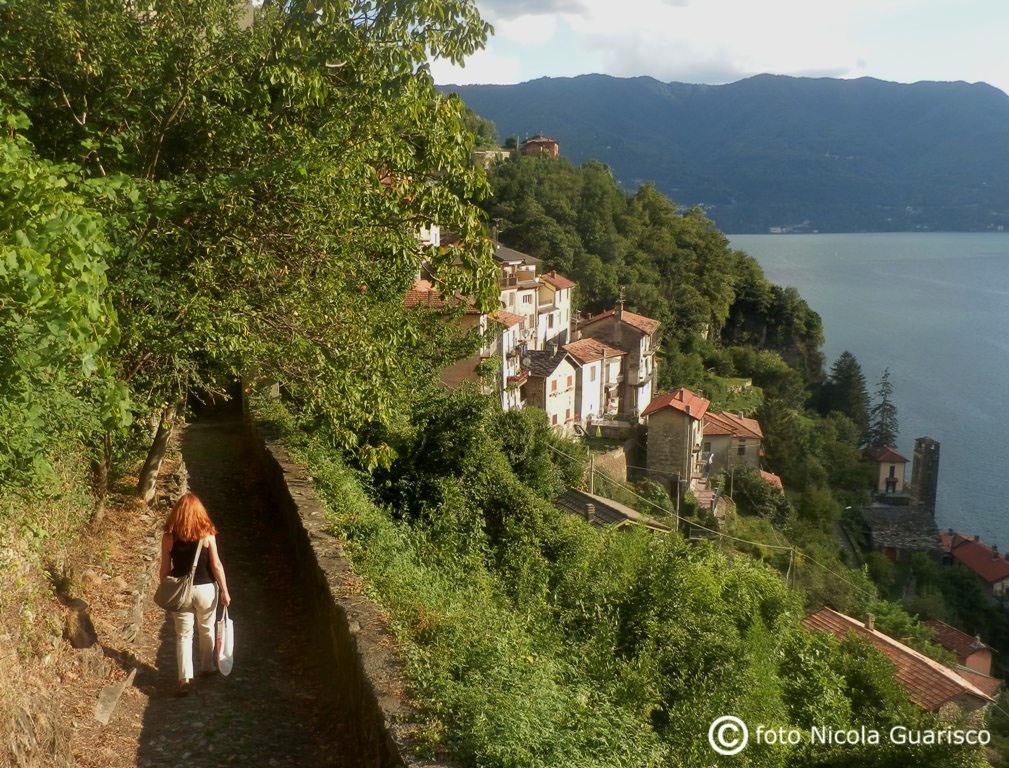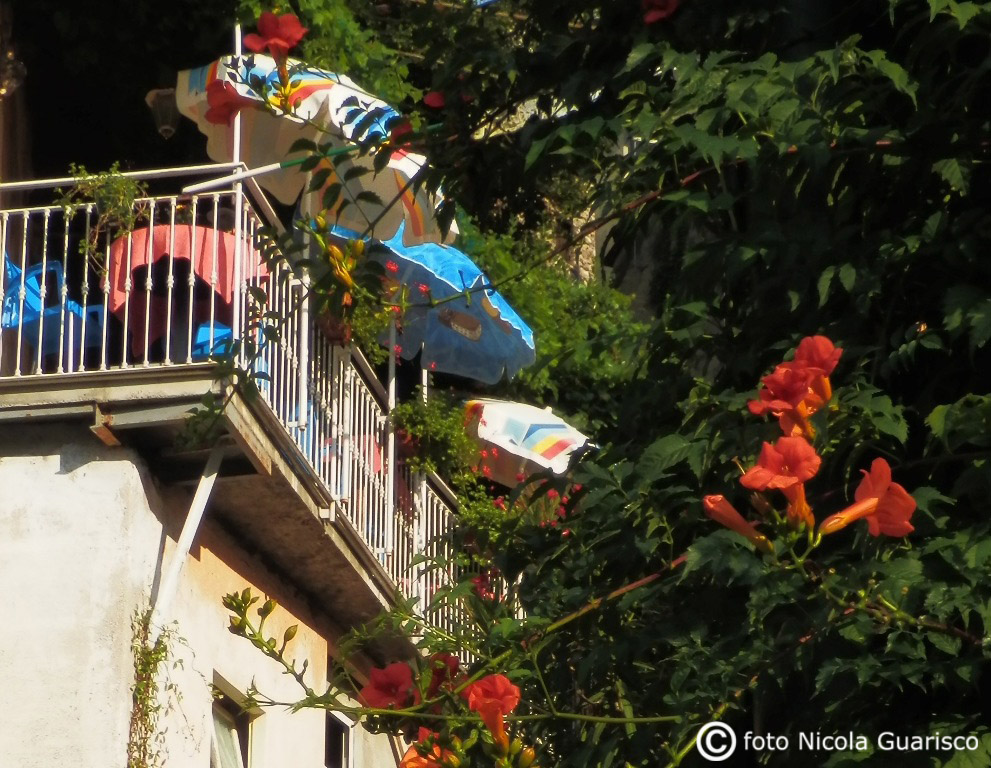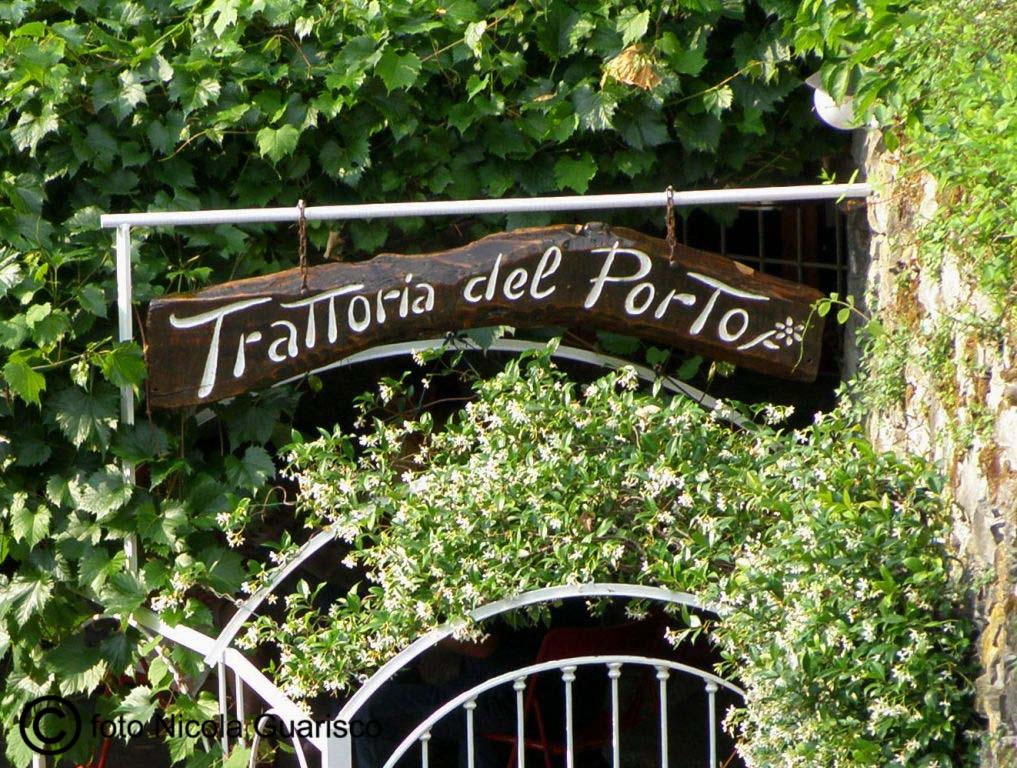 Photos: The restaurant near the wharf in the picturesque hamlet of Careno offers a suggestive,
old-fashioned dining experience.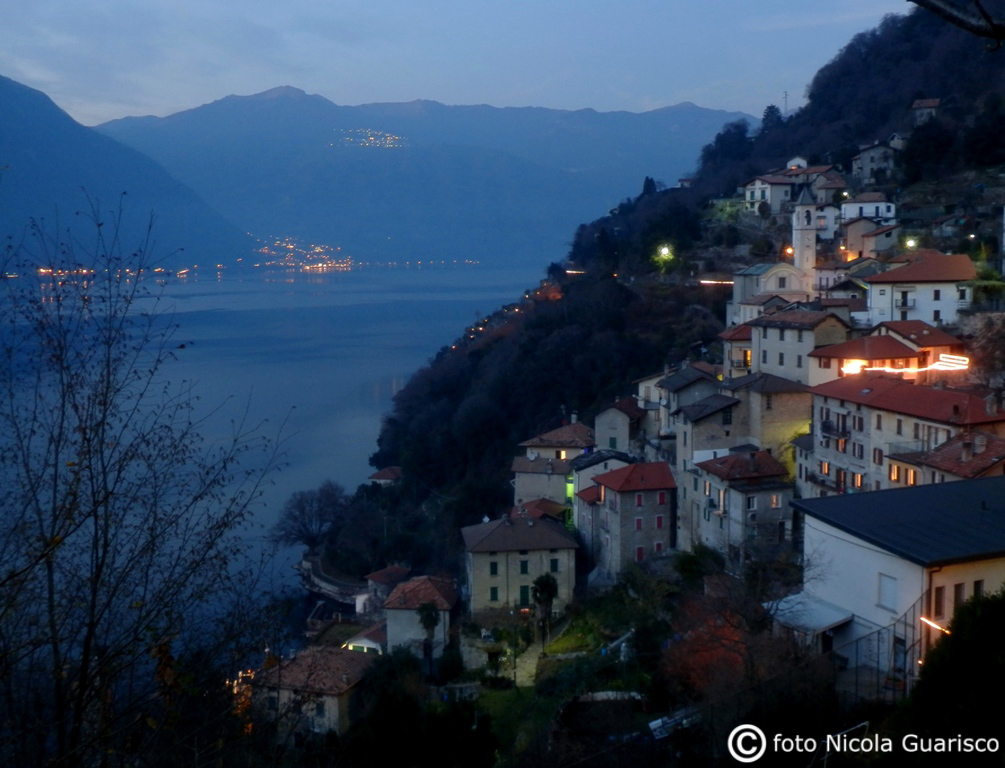 As evening approaches.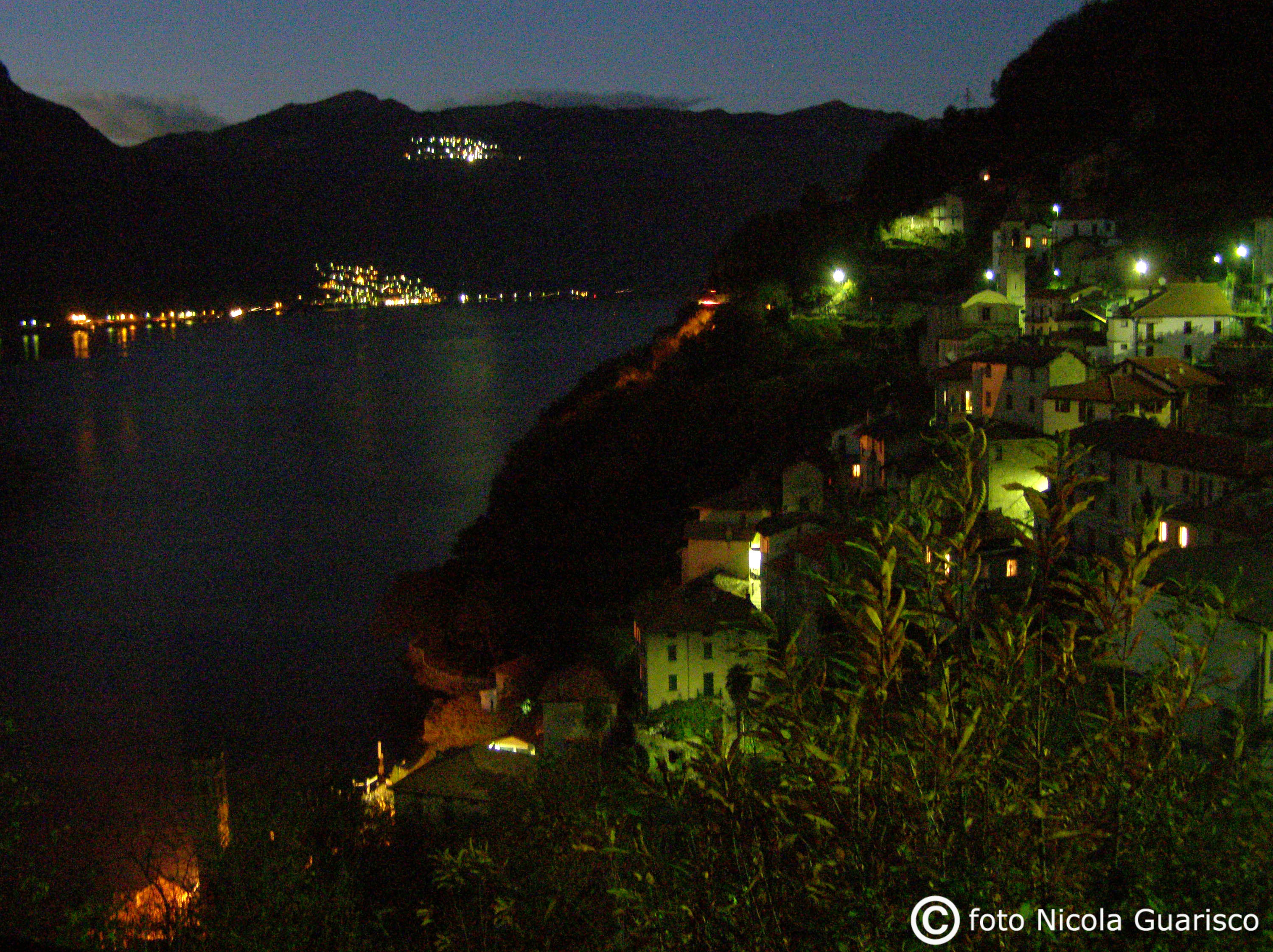 By night, the little illuminated houses look like those of a nativity scene.
The lights of Argegno and Pigra shine in the background.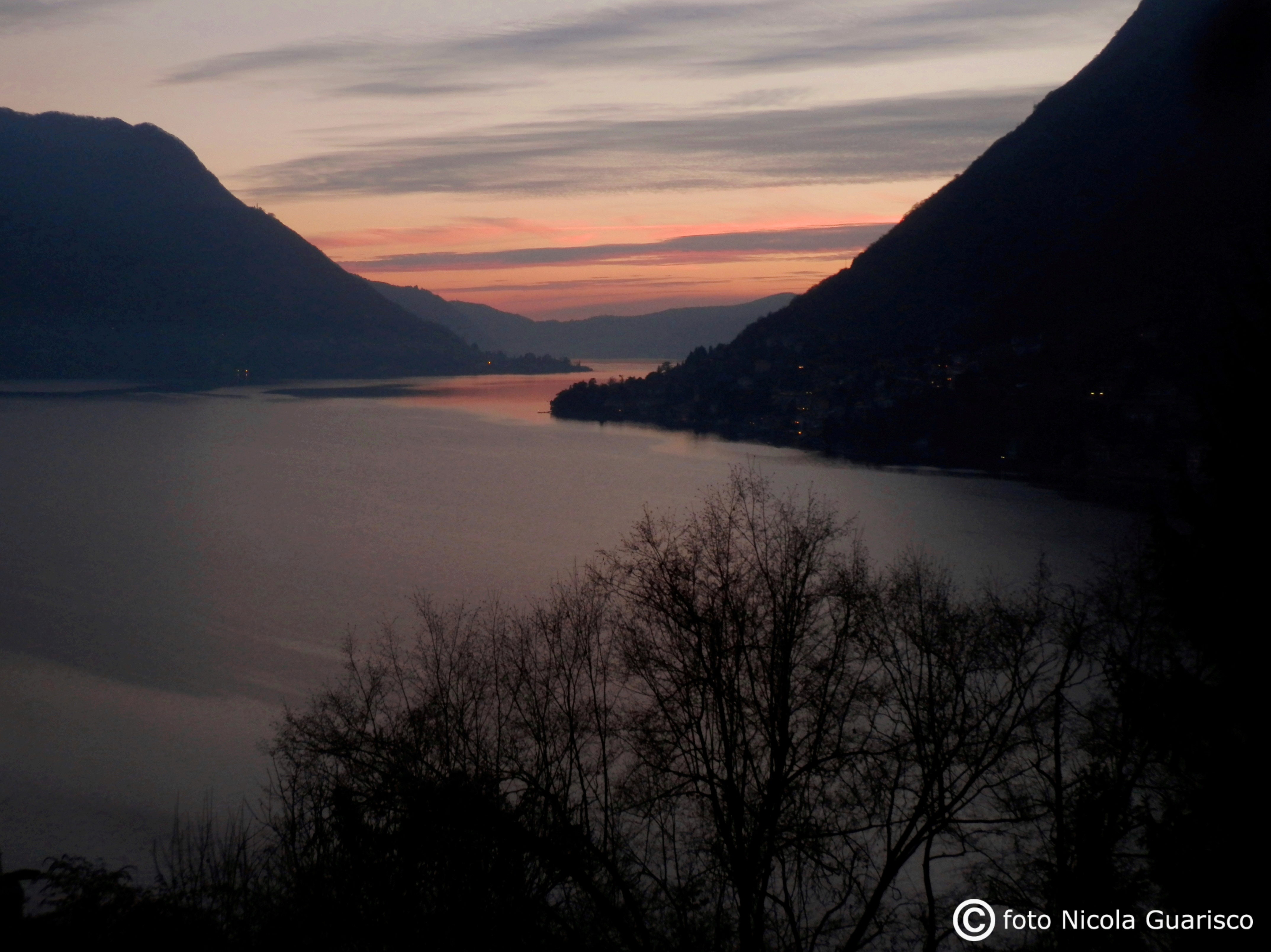 Sweeping panorama looking south at dusk, last light of the day.