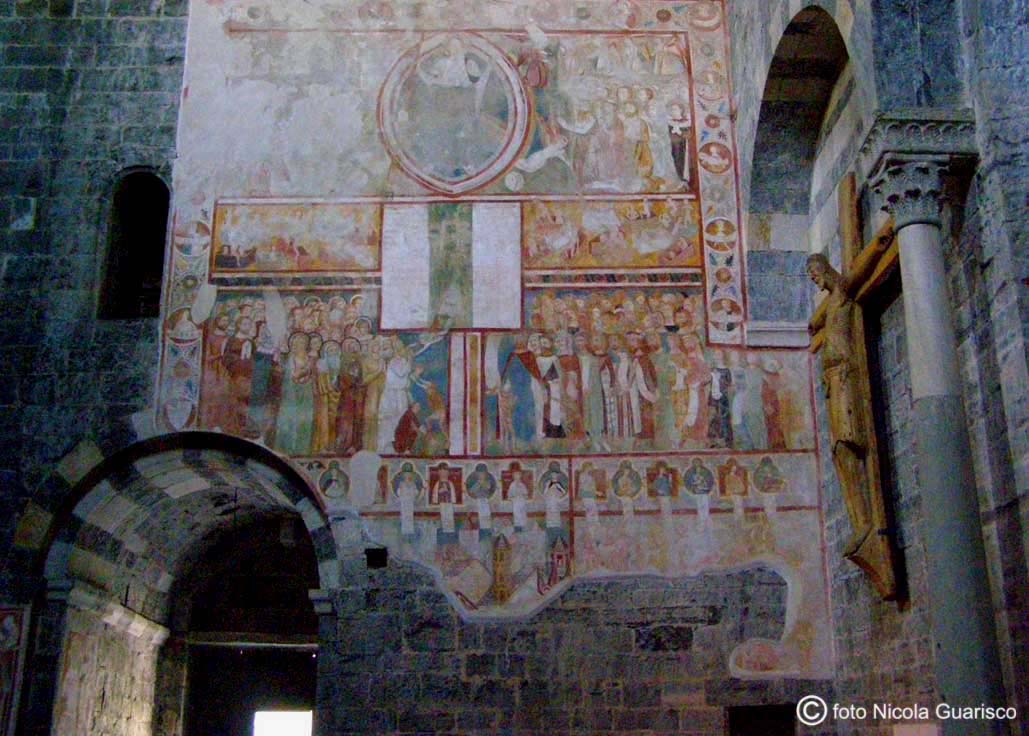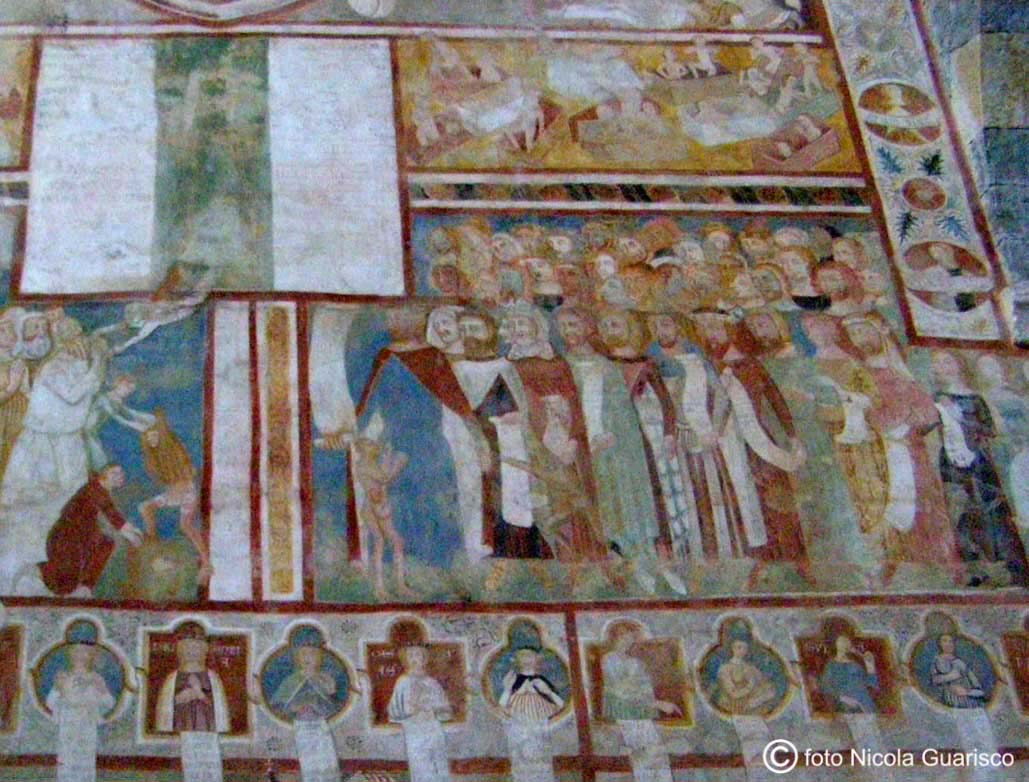 The admirable wall frescoes, dating back to the 13th-15th century.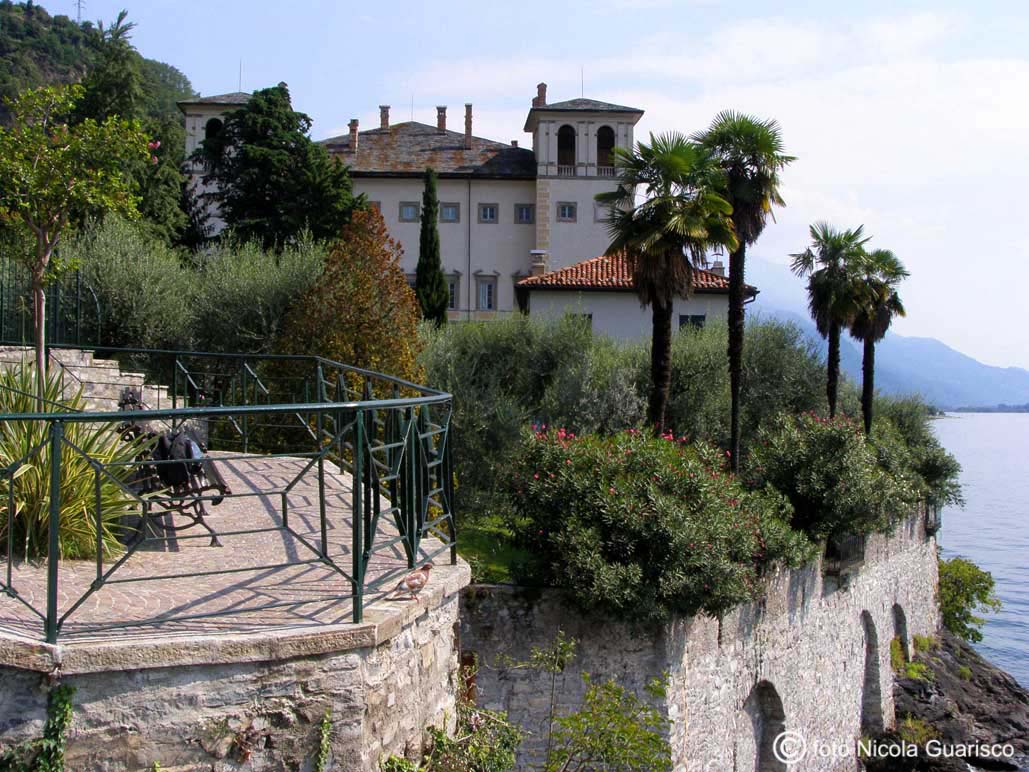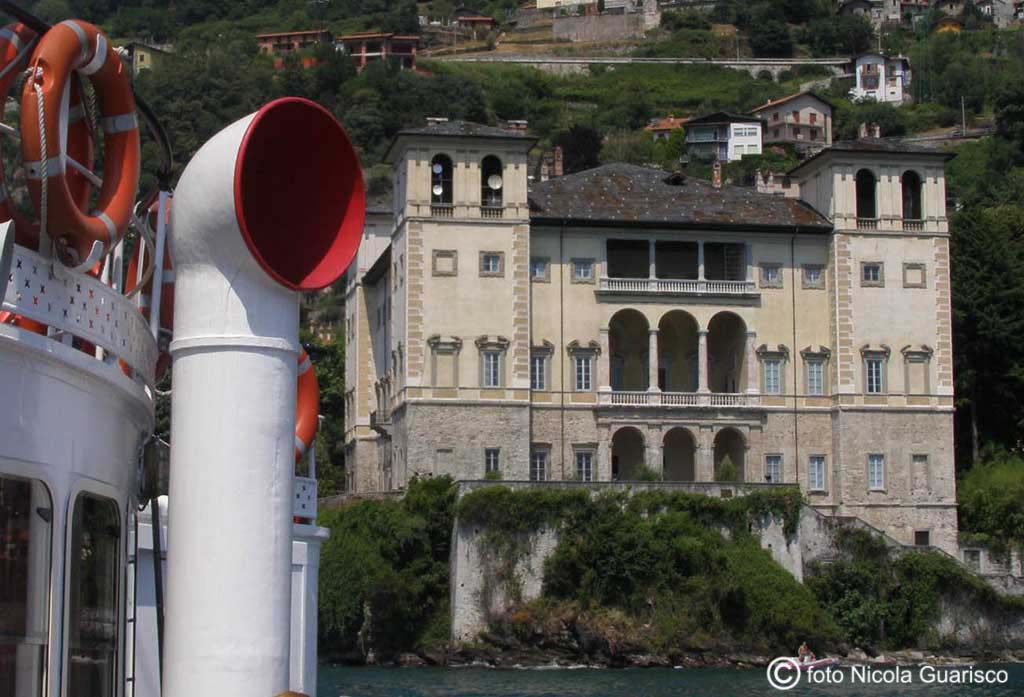 Palazzo Gallio was erected in 1586 by Cardinal Tolomeo Gallio, bishop of the county of Three Parishes. It is identical to villa Pliniana in that it has the same window frame details; the building features a square plan with four keeps and several belvedere-loggias. Today it is property of the Comunità Montana Alto Lario Occidentale (Mountain Community of western upper Lario) and is a venue for conferences and concerts.
"Tolomeo Gallio, a cardinal native to Como and lord of the territory comprising the Three Parishes of Gravedona Sorico e Dongo, fell in love with the mild climate and amenity of the site, and therefore commissioned an architect to design a new palace on the upper lake. The 'feudal' palace-castle, erected in 1856 with gardens, fountains and ponds, embellished the noble town of Gravedona, giving it further prestige".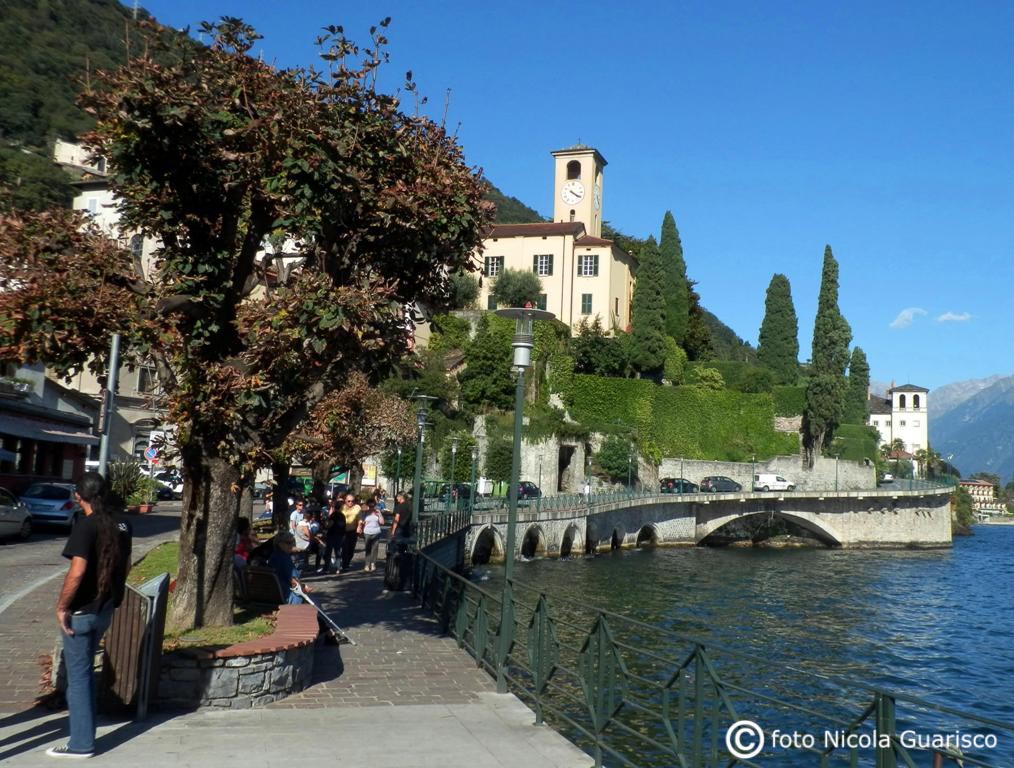 The main street lined with bars and restaurants.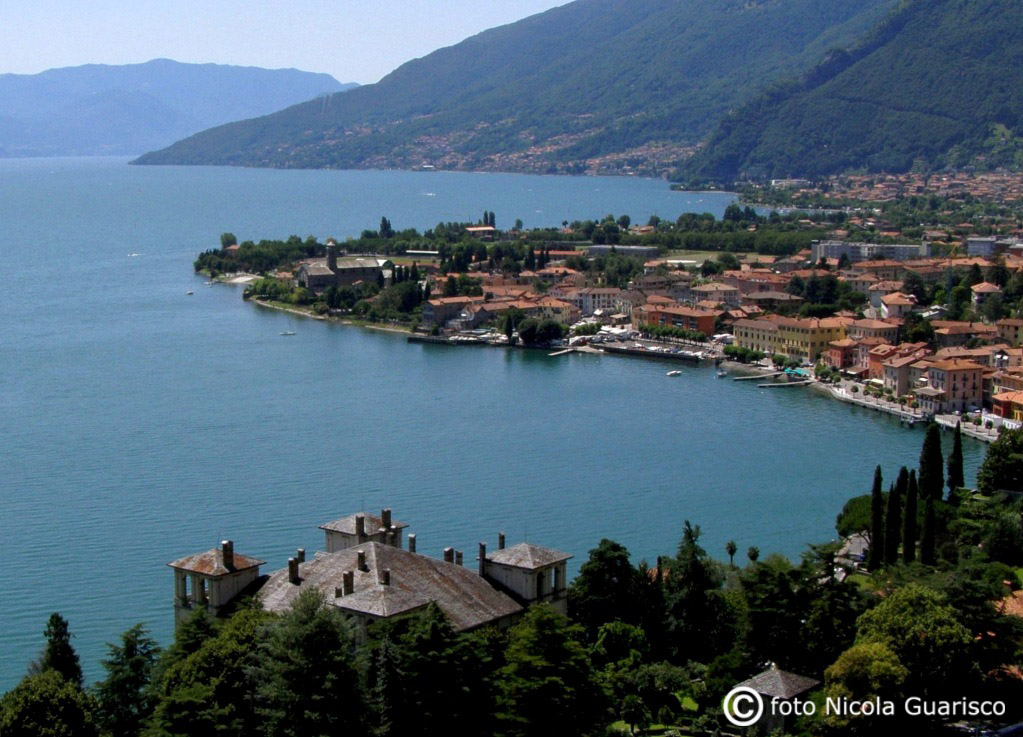 The roof of Palazzo Gallio with the Gravedona peninsula.
In the background, the point of Rezzonico stretches out towards the horizon.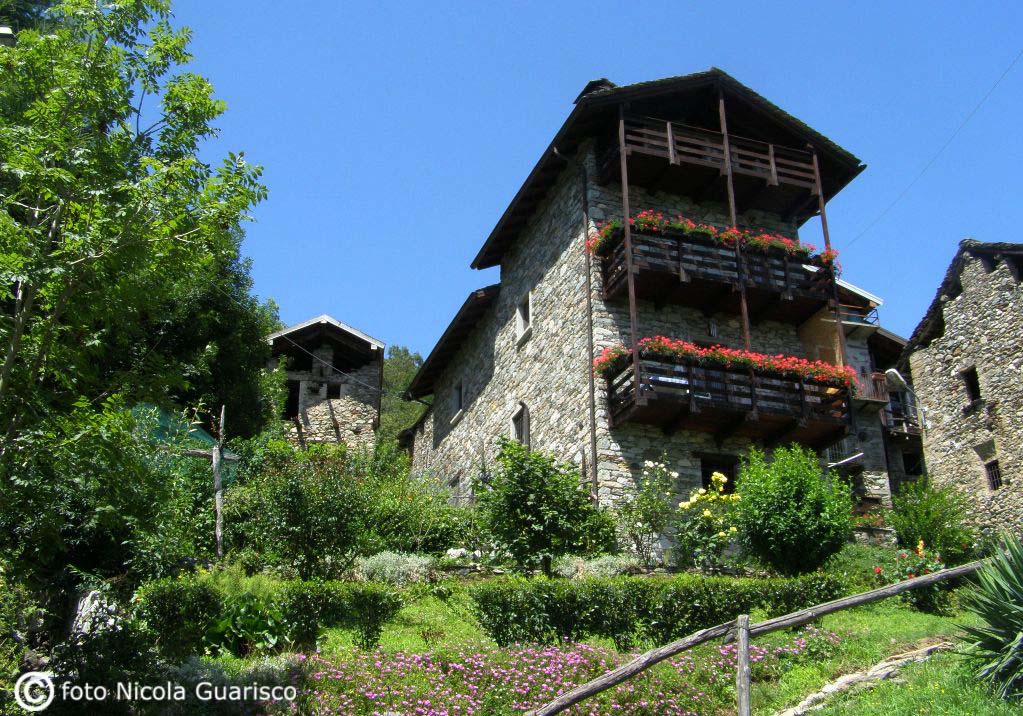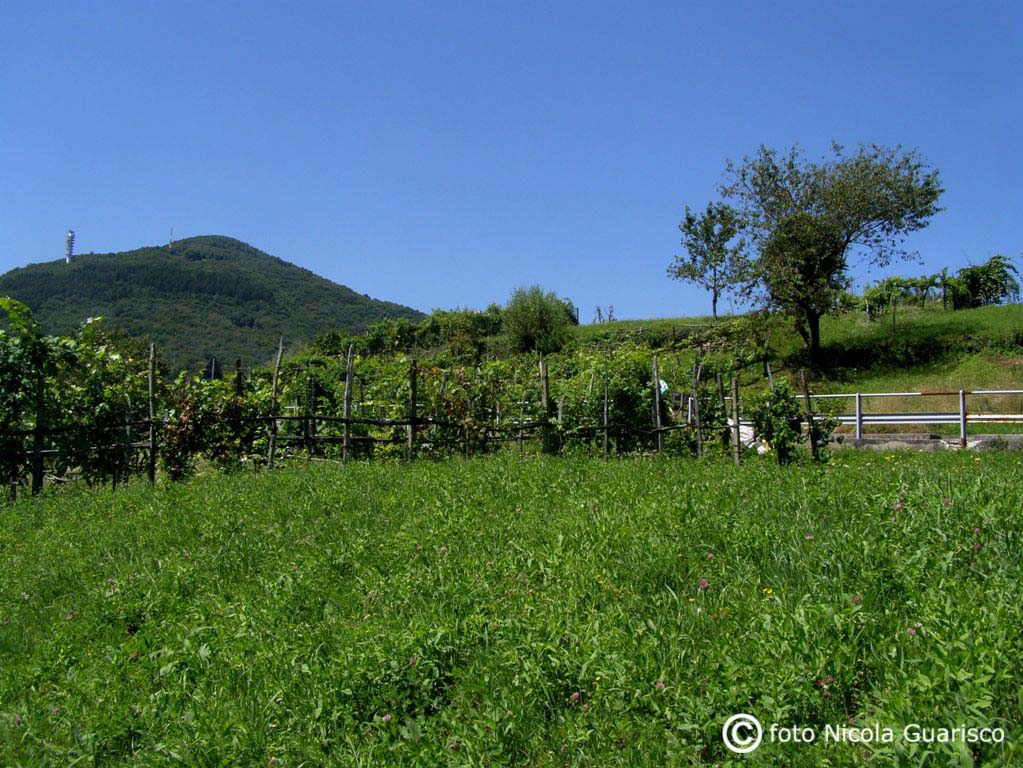 A typical edifice in the "maso" style and broad vineyards in the Liro valley.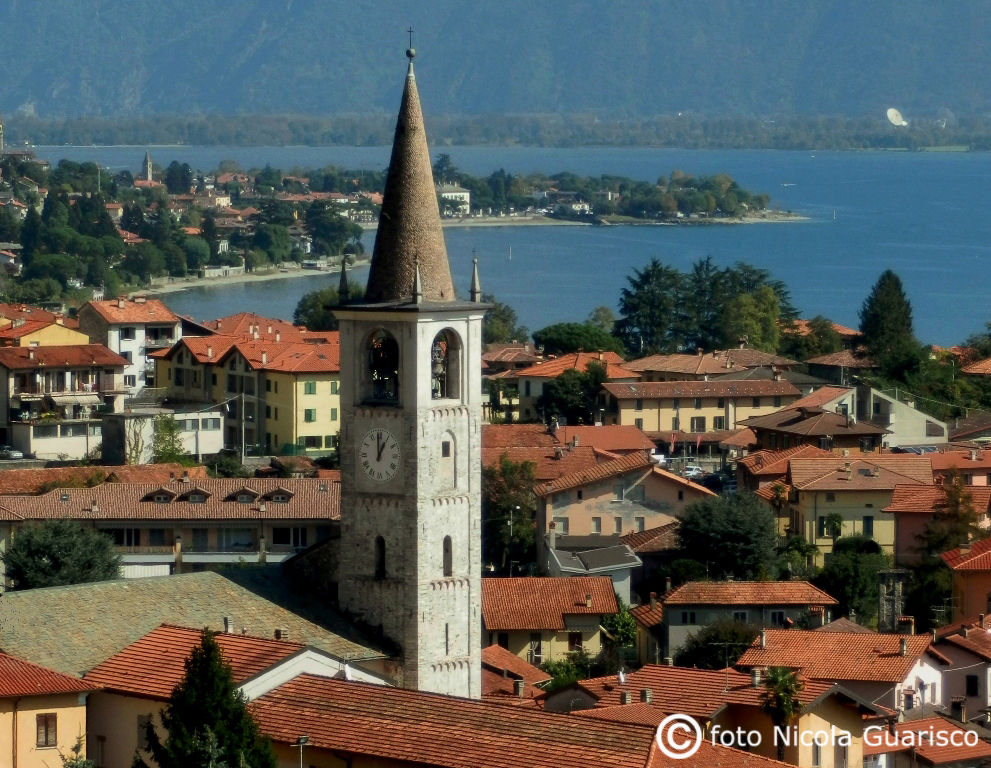 A beautiful view of Consiglio di Rumo facing north, with Domaso and Pian di Spagna in the background. Consiglio di Rumo has ancient origins and its name derives from the Celtic word "concilium" (an organization that grouped different areas under one dominion). Few historical records are left today; unfortunately, the plains between Dongo, Consiglio di Rumo and Gravedona are heavily overbuilt.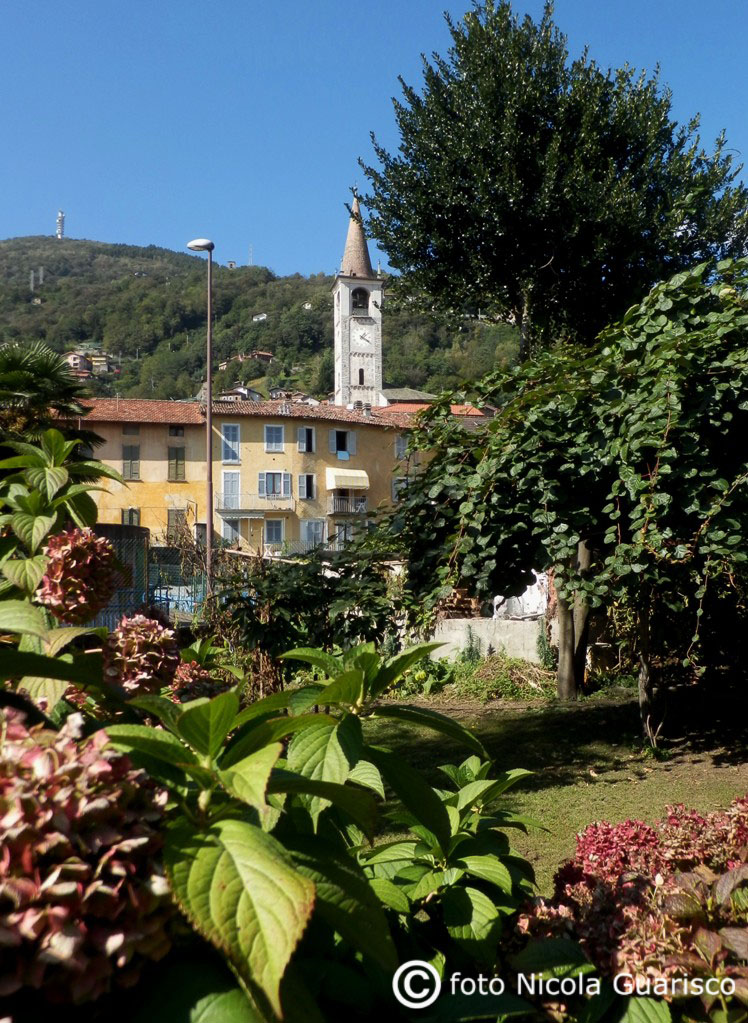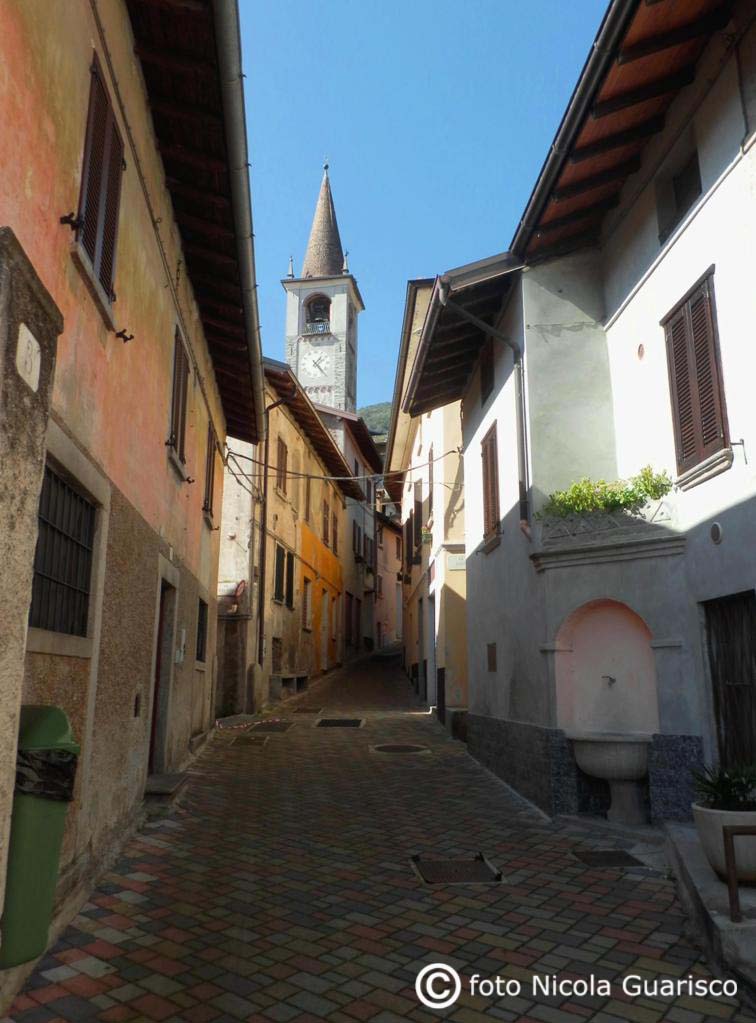 Here is the town of Domaso, with its characteristic porticoes and pastel coloured houses. Luxury hotels are absent and there is no "bourgeois" atmosphere, since tourism is mostly focused on the numerous camping sites - the largest of the entire lake area - located along the coastline.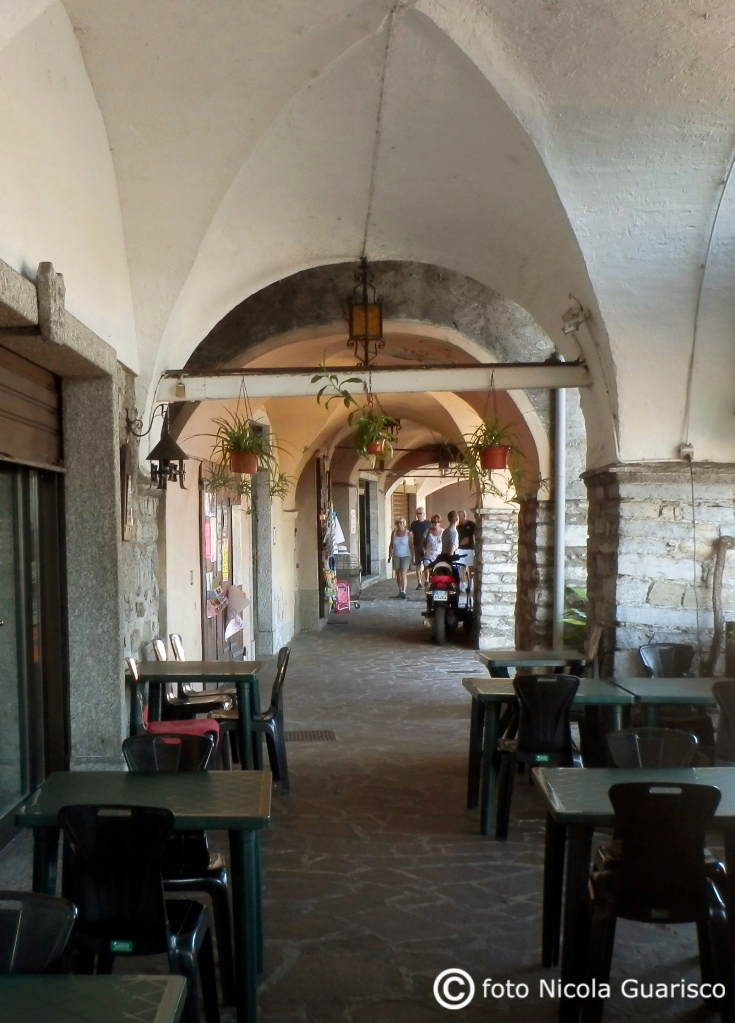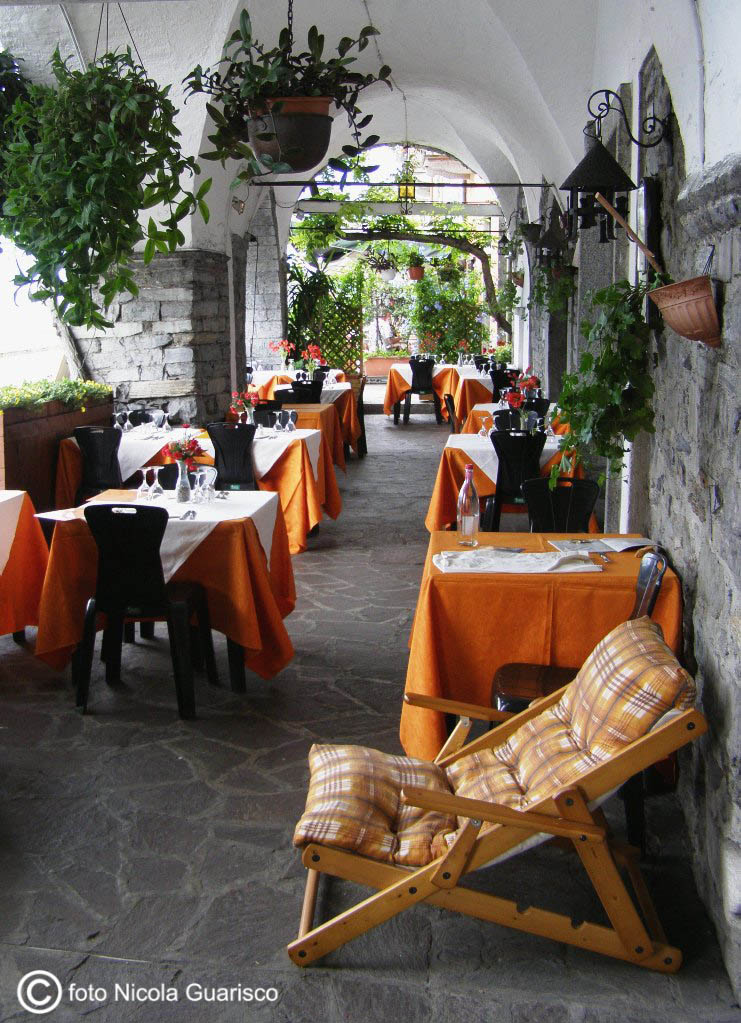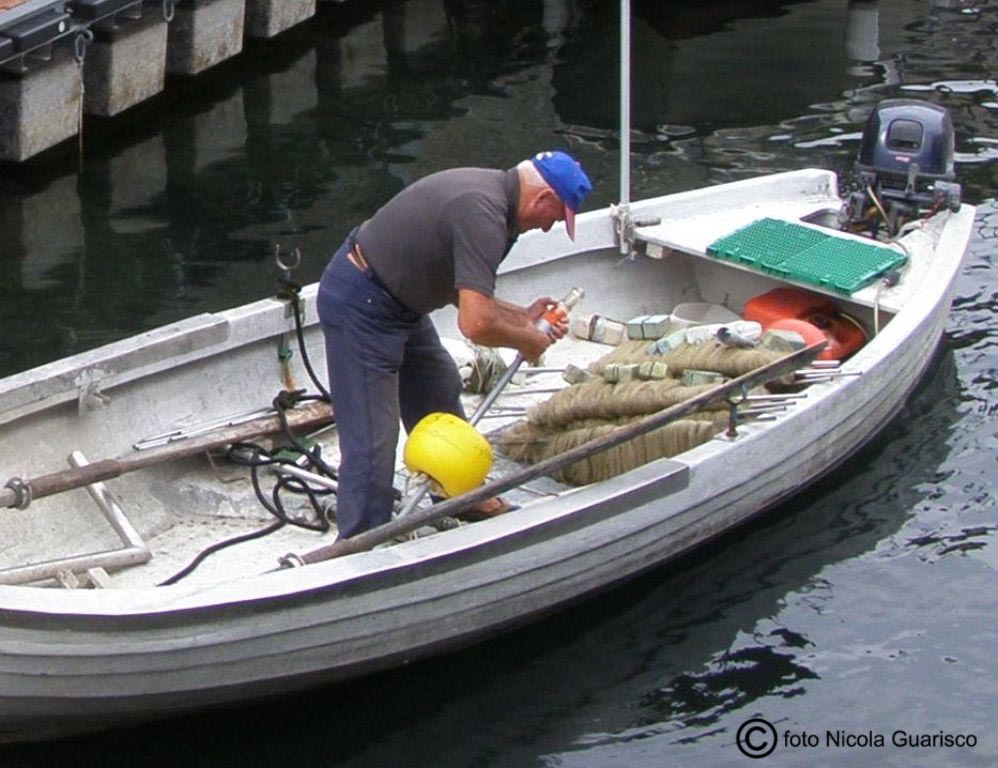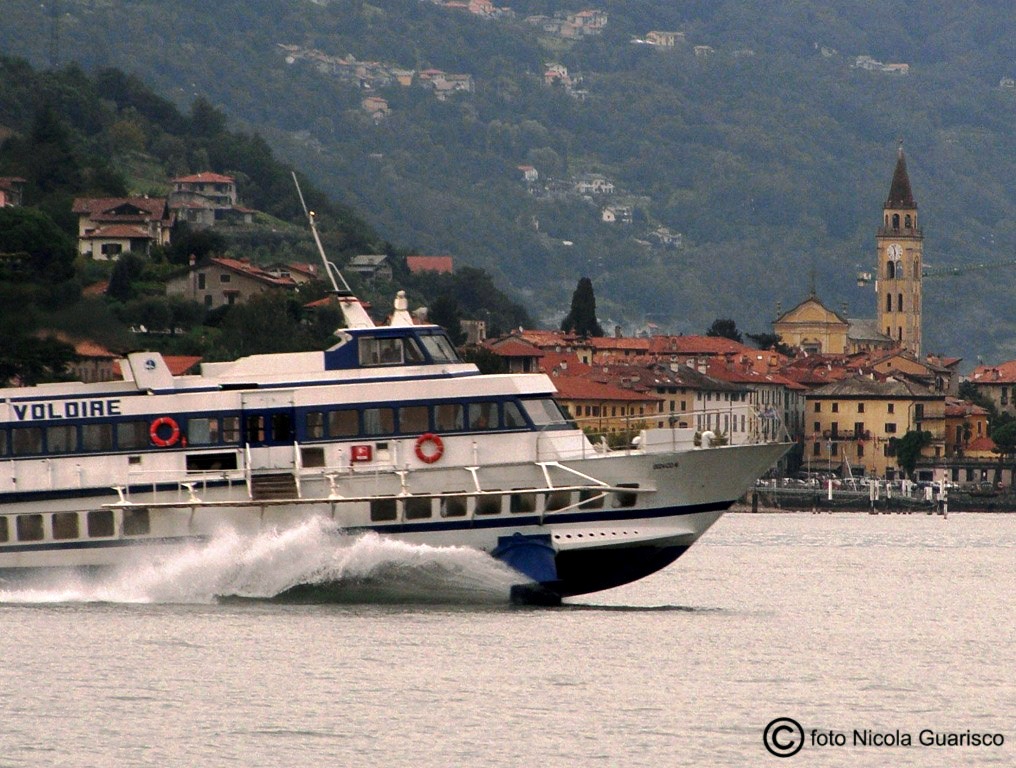 Domaso: a fisherman and a hydrofoil off the Domaso coast.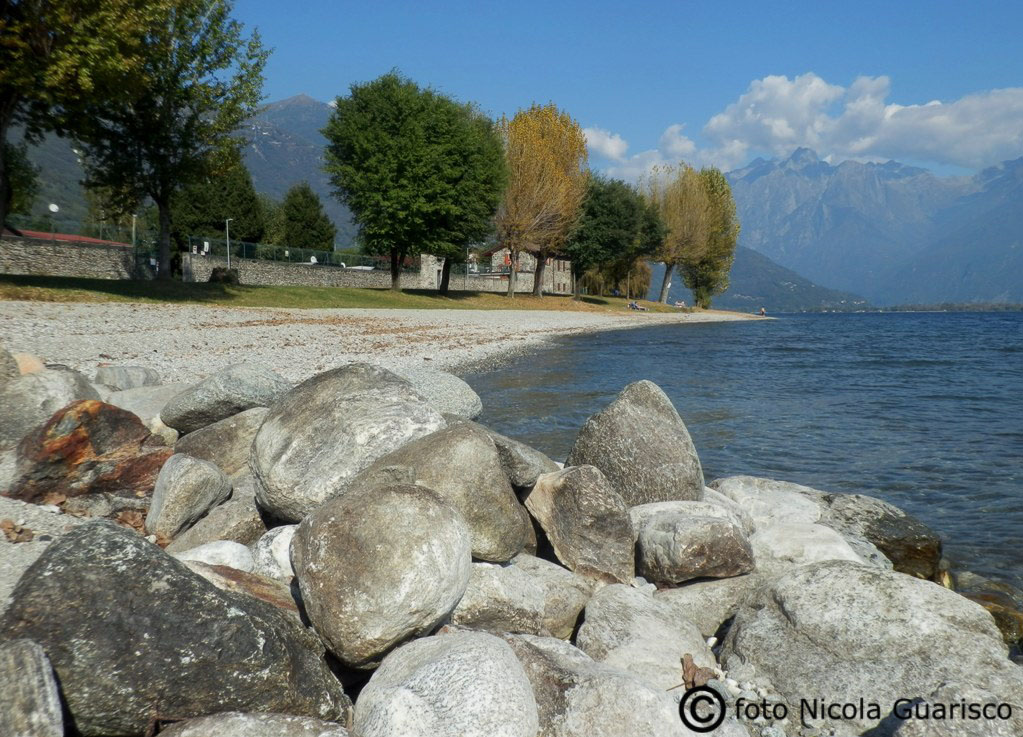 On the way towards the camping sites...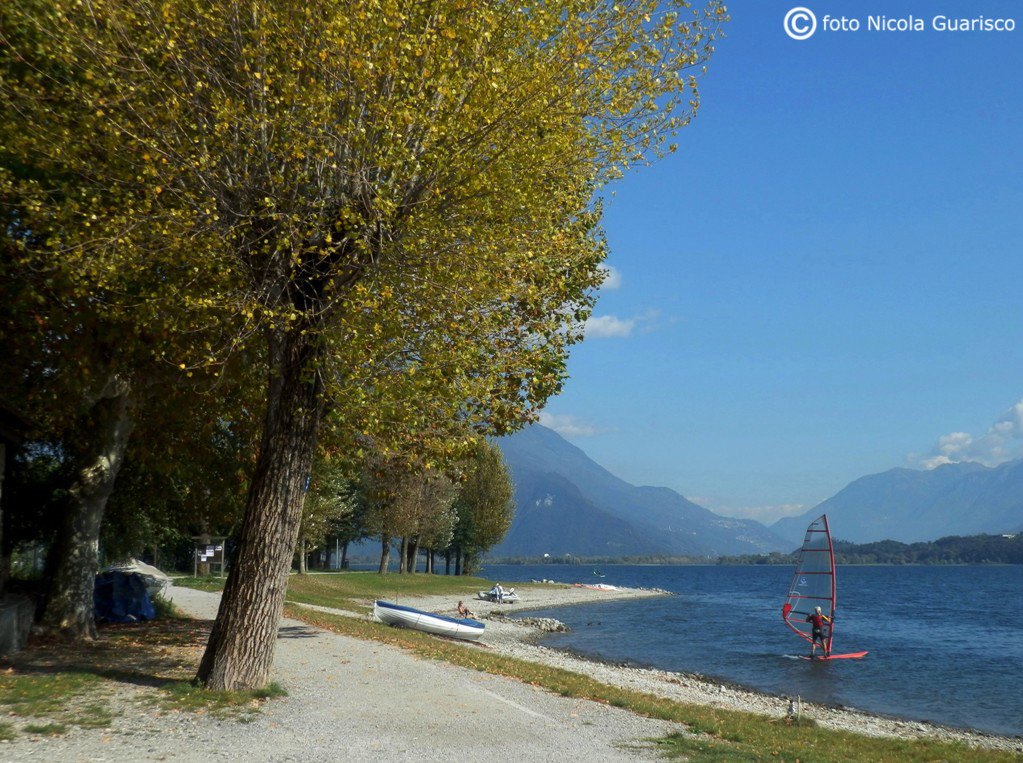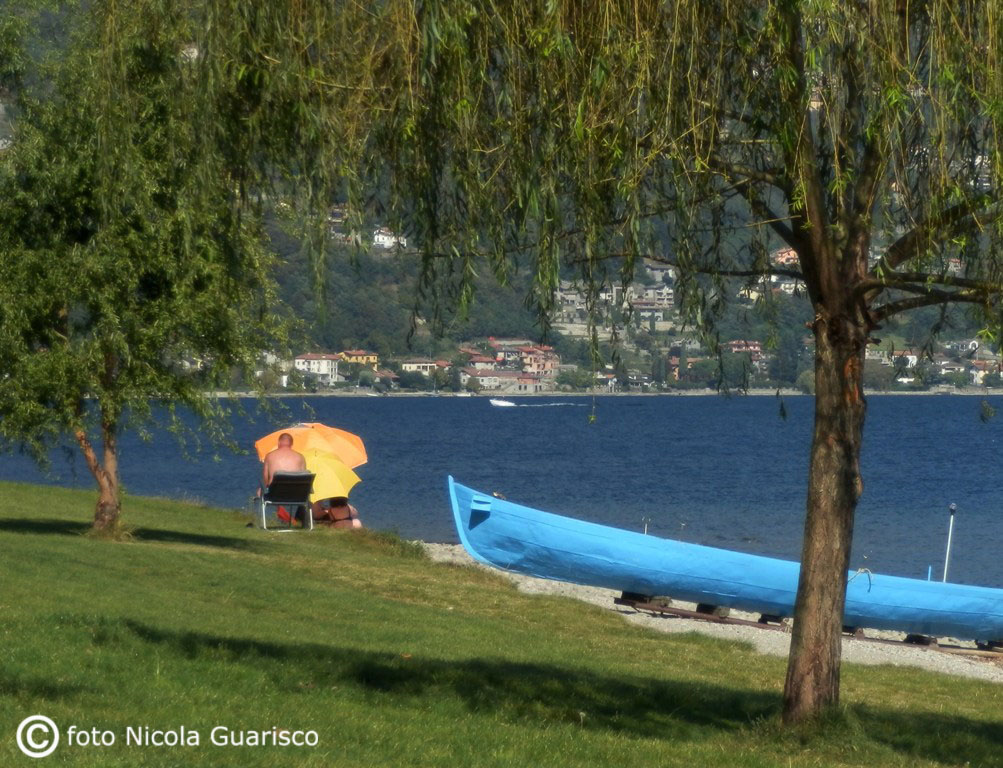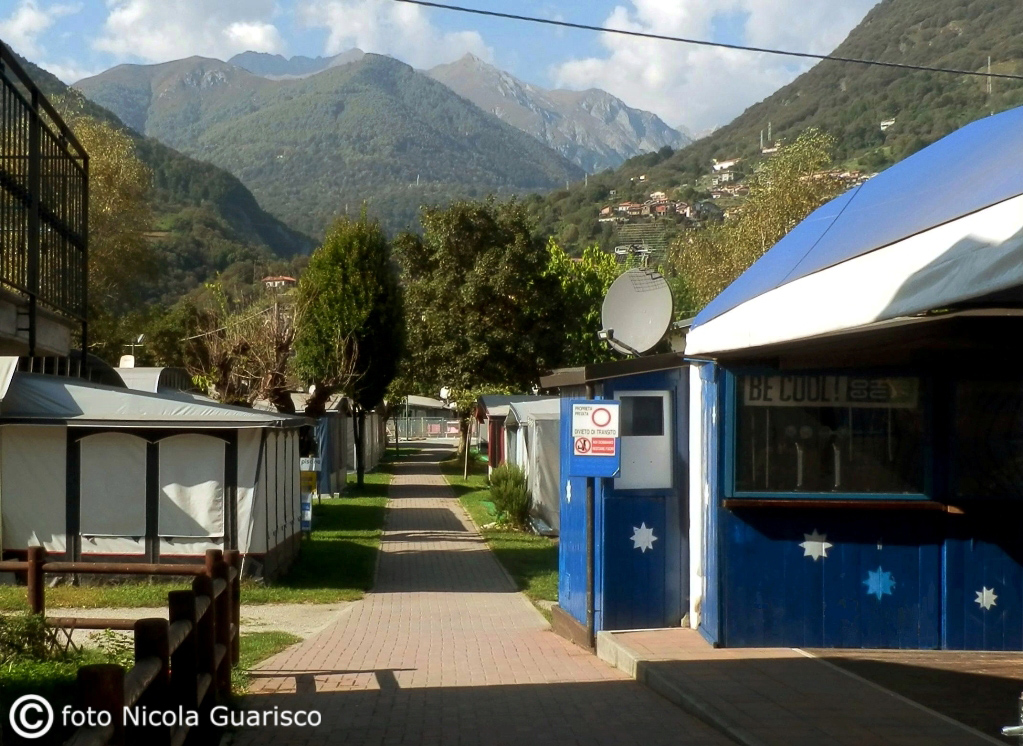 Pitches for tents, bungalows and caravans are open until October. Other amenities include sailing courses and bike hire, as well as several nightclubs.