Limonta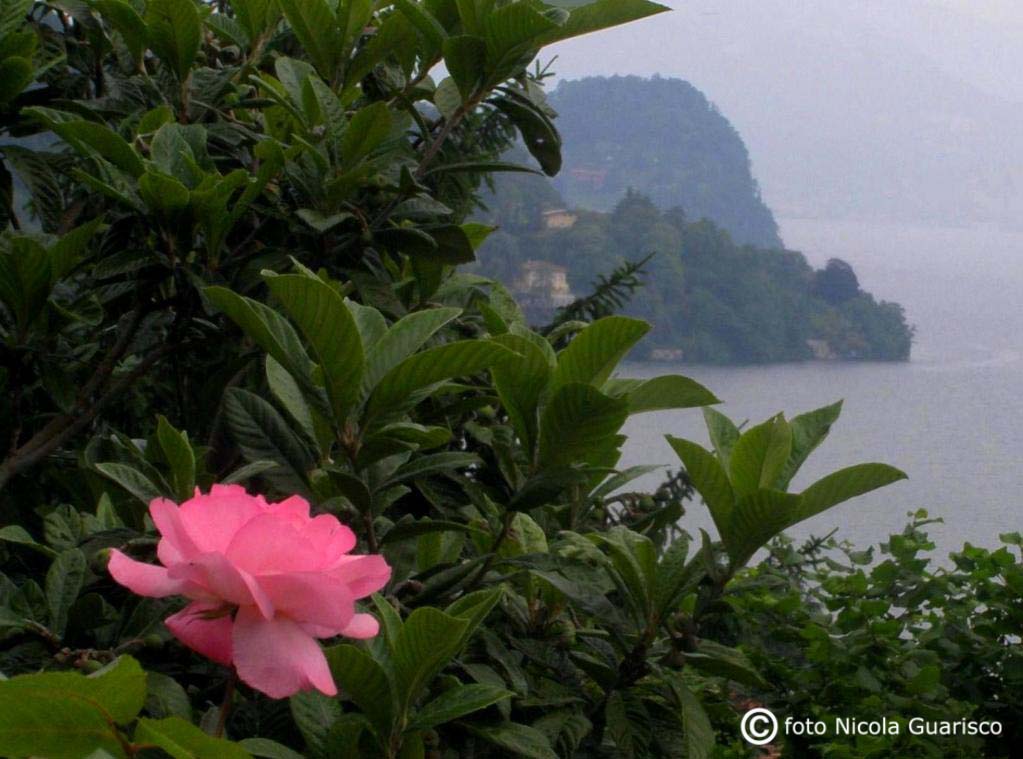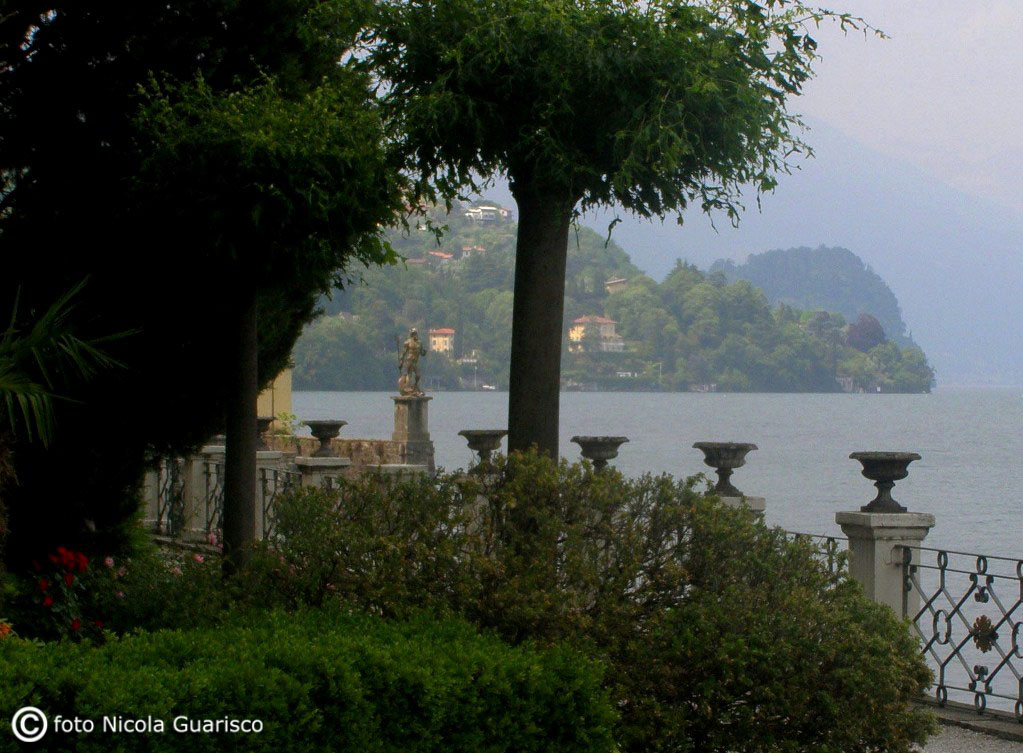 The eastern slope of the Bellagio point resembles a dinosaur emerging out of the fog.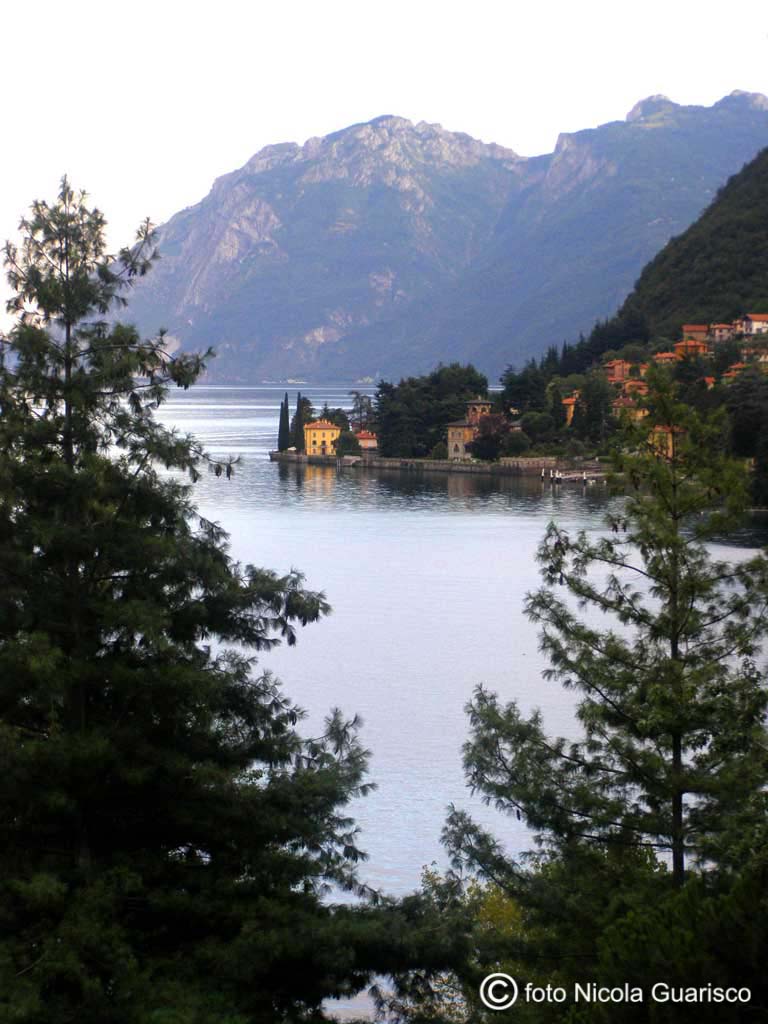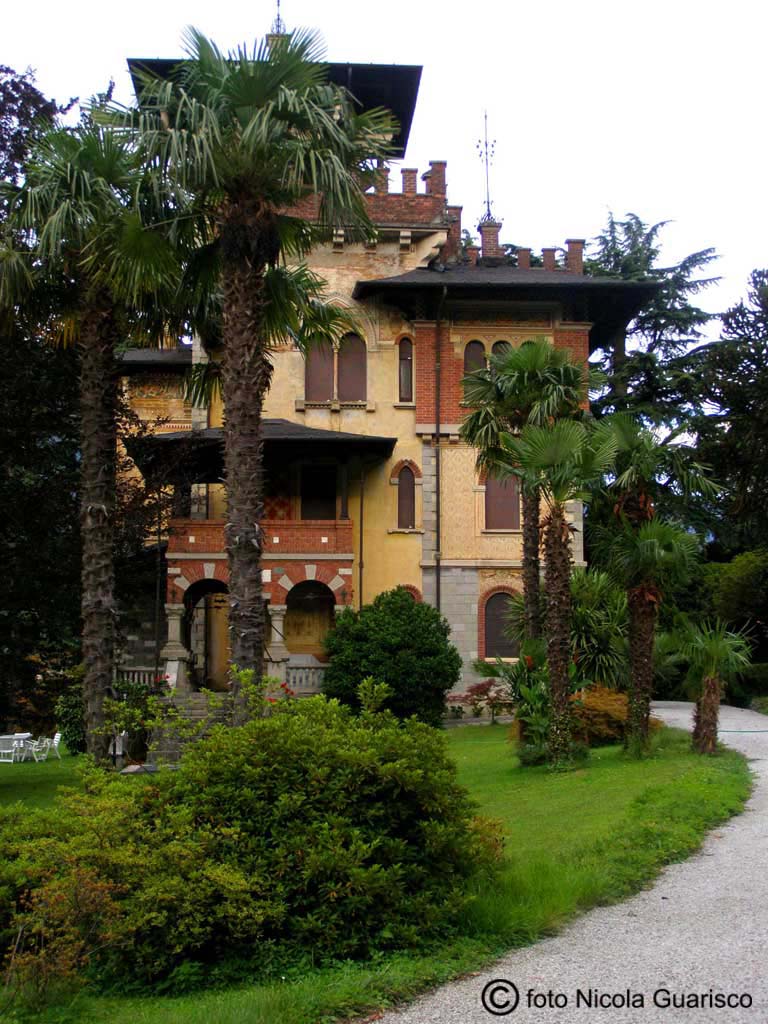 View over the Puncetta shoreline.
In the background, the rocky outline of mount Moregallo.
A small villa, interesting example of an eclectic style residence, similar to Villa La Gaeta in Acquaseria.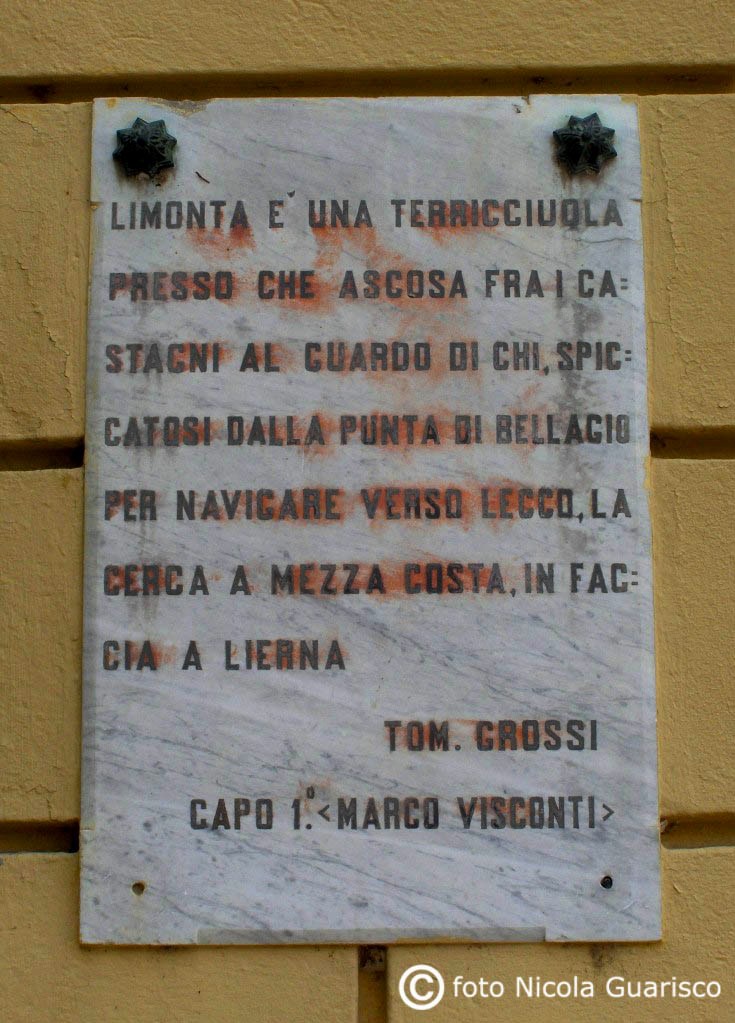 View from the Makallè tip. In the village above stands the church of Saints Bernardo and Ambrogio,
surrounded by orchards. Limonta is the oldest hamlet of Oliveto Lario and, in the year 835,
it became a fiefdom of the abbots of Saint Ambrose in Milan.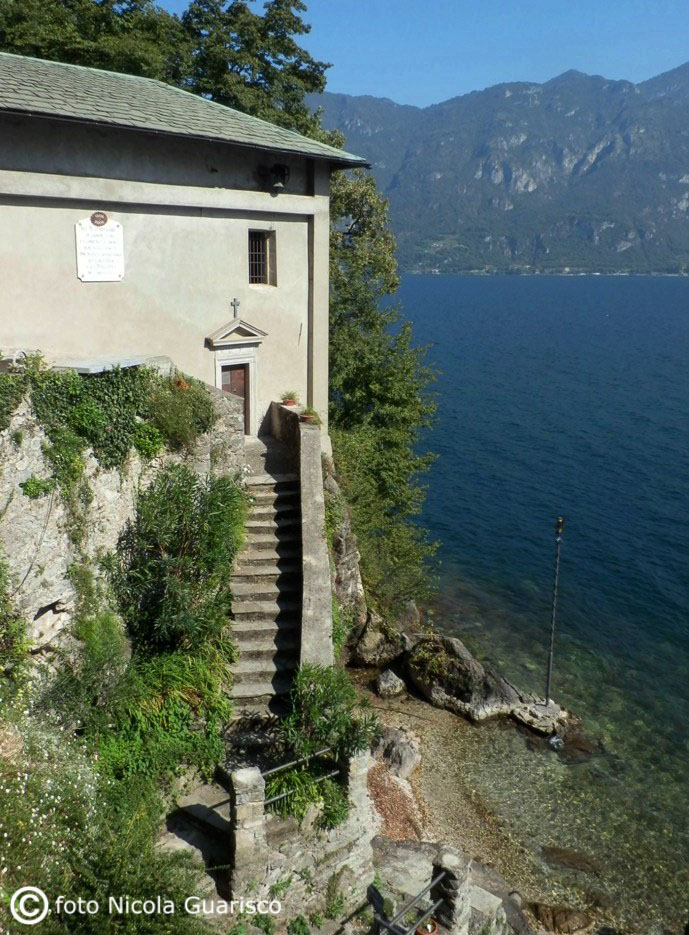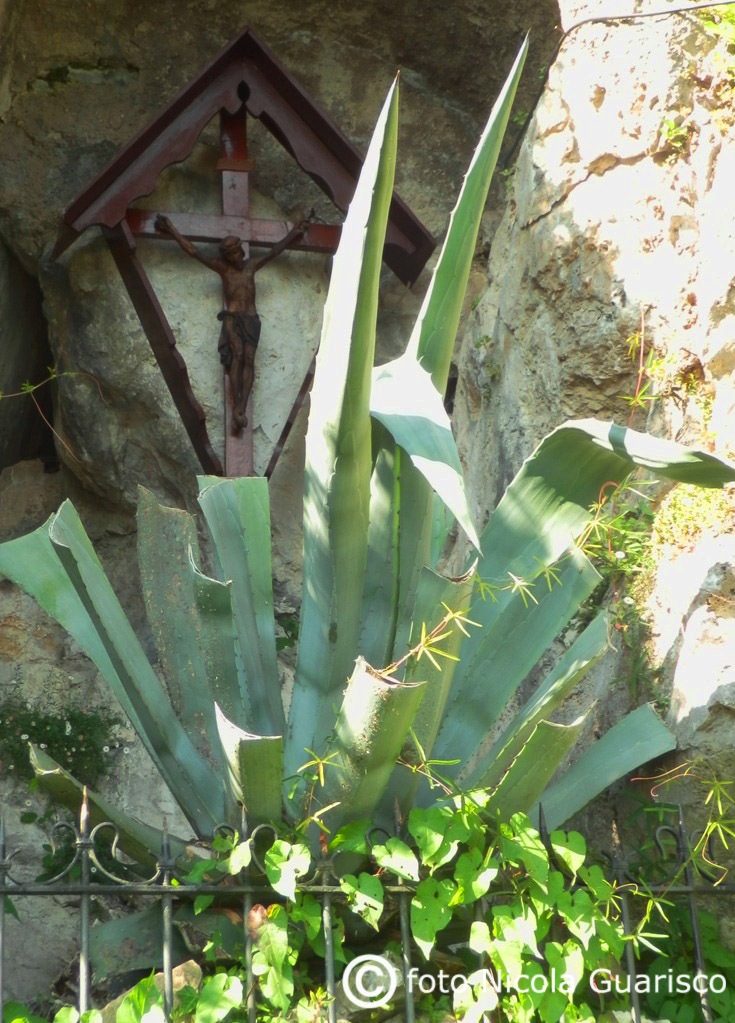 The little sanctuary of Madonna del Moletto perched in a solitary position on a cliff. According to legend, it was erected in 1606 over the remains of an ancient sacrificial rock
used in Celtic ritual practices.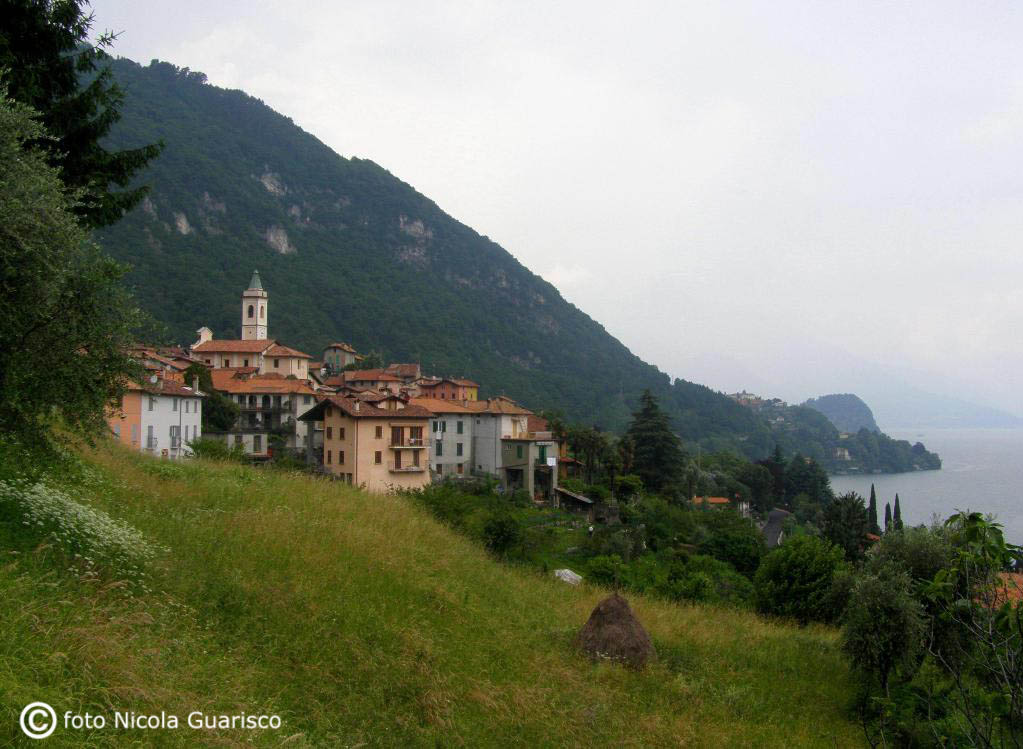 Olive orchards grow approximately 200 tons of olives per year.