Autumn in Milan
Milan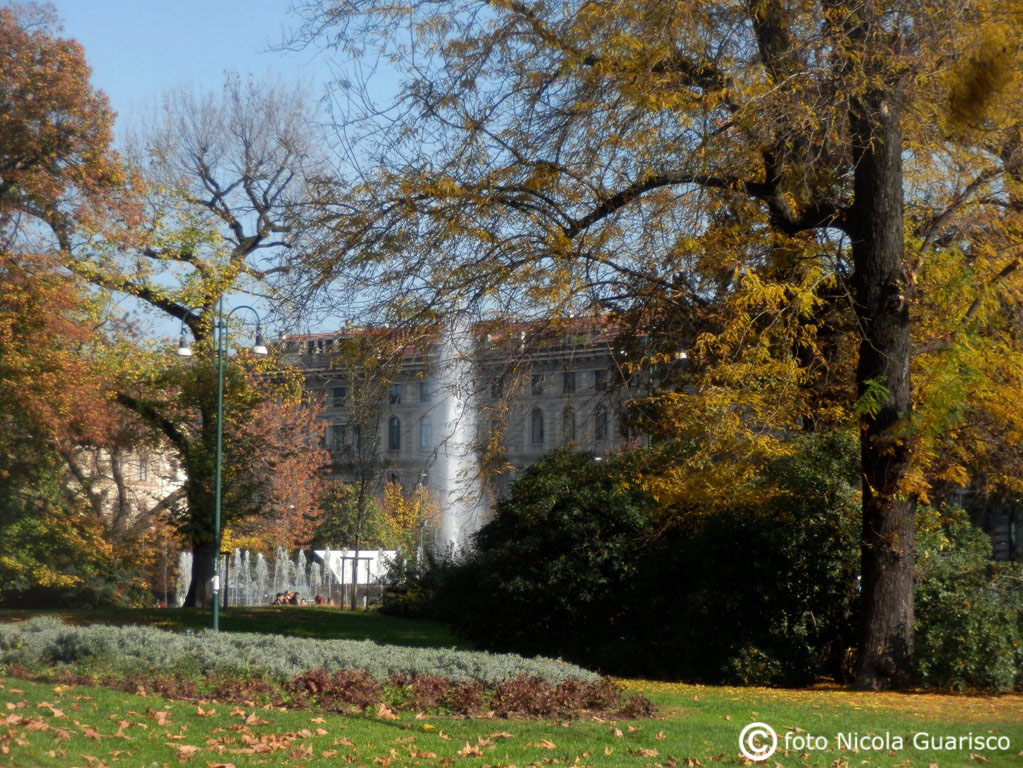 Autumn colors in Milan? Yes, absolutely! The effect is as unexpected as it is unknown, since the city is not particularly rich with green spaces. The best time to catch peak foliage is the beginning of November. This picture shows a magnificent glimpse of Piazza Castello and the white, frothy fountain jet.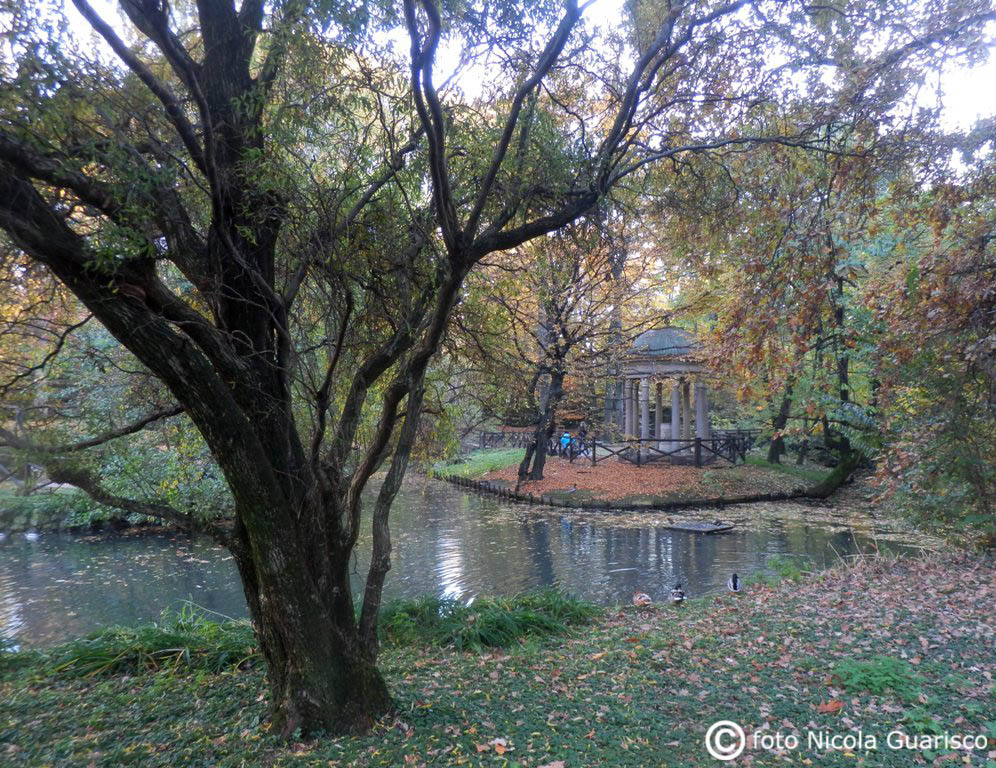 An oasis of poetry right in the city center: The English-style garden of Villa Reale
with the neoclassical shrine dedicated to Love.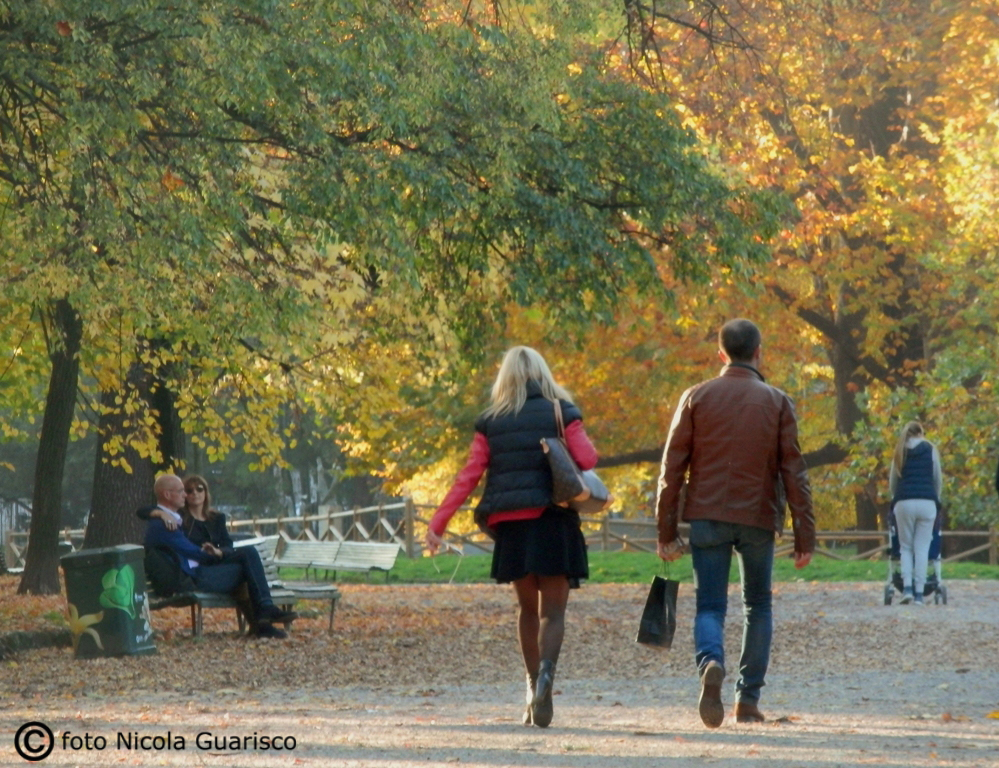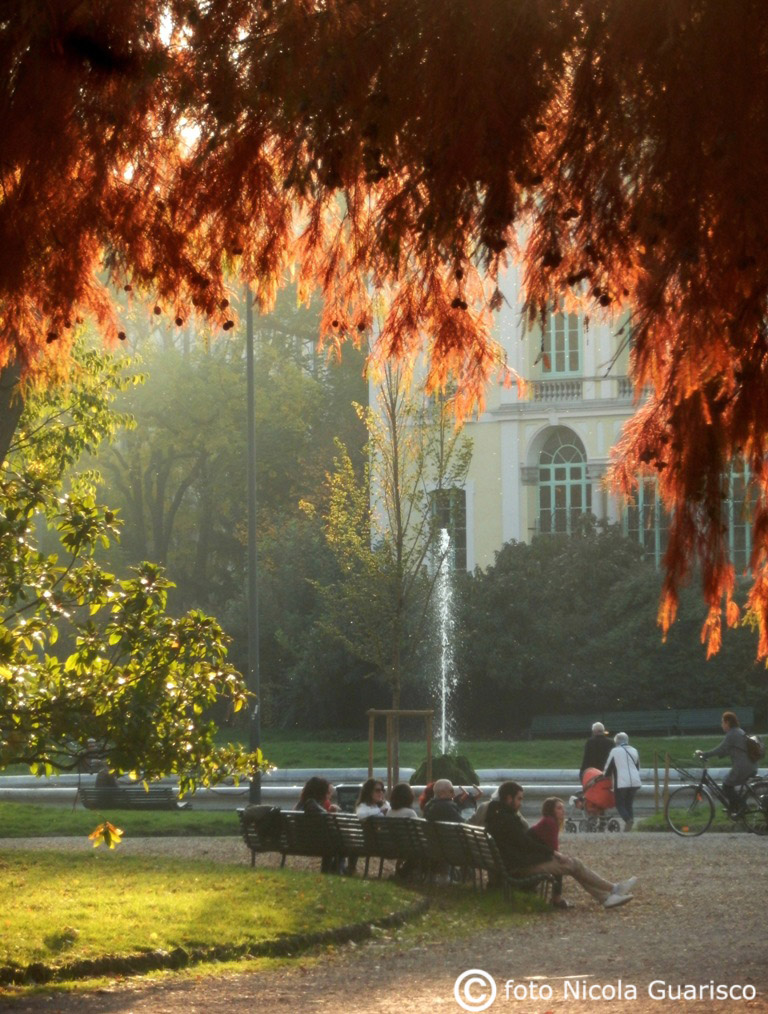 Relaxing in the gardens of Porta Venezia next to Villa Reale. These gardens resemble a real wood, where notable species of cedar trees from Lebanon, Himalaya and the Atlas region can be admired. The park dates back to the '700s and was originally designed to be used as an urban space for public recreation.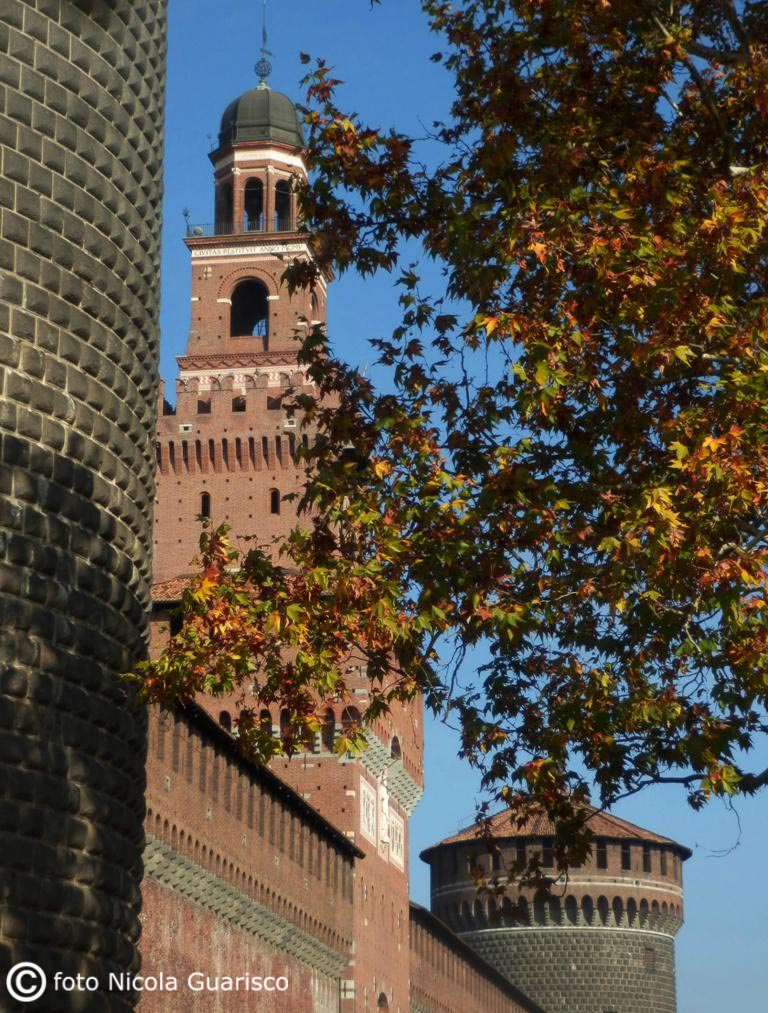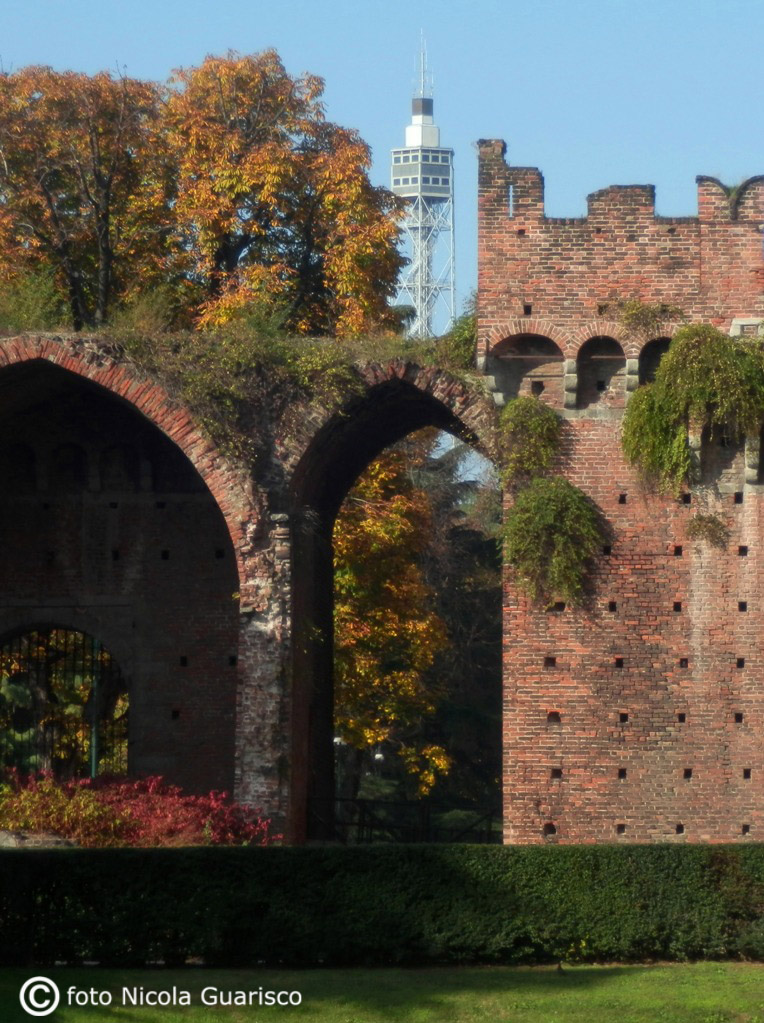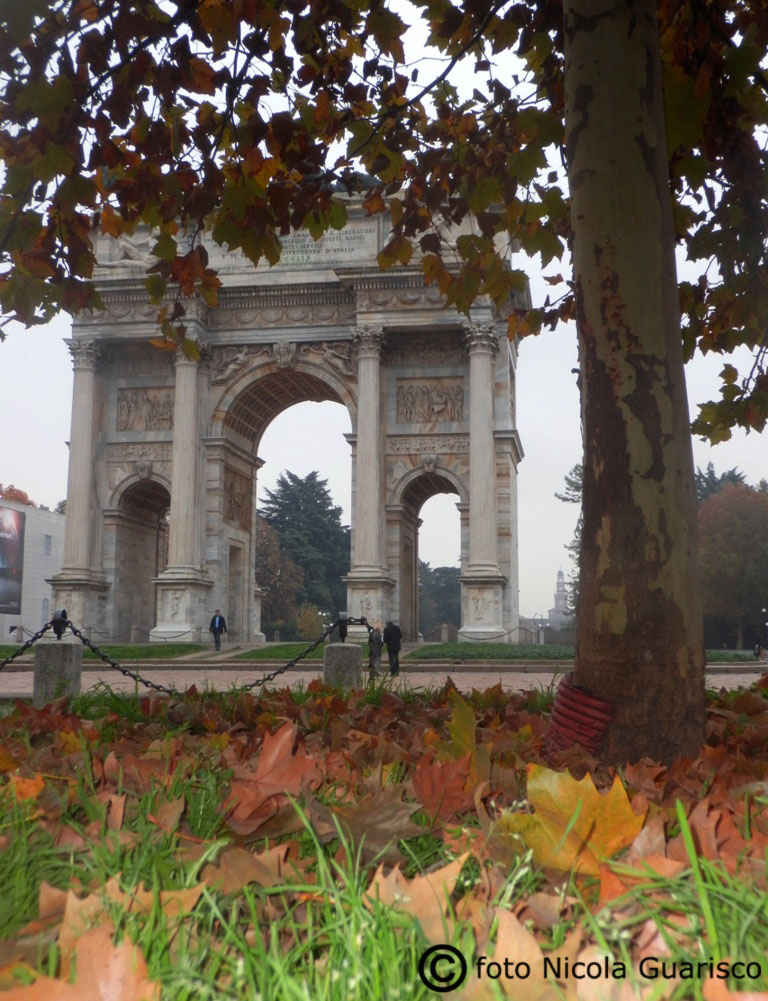 The Sforzesco Castle and the Arch of Peache.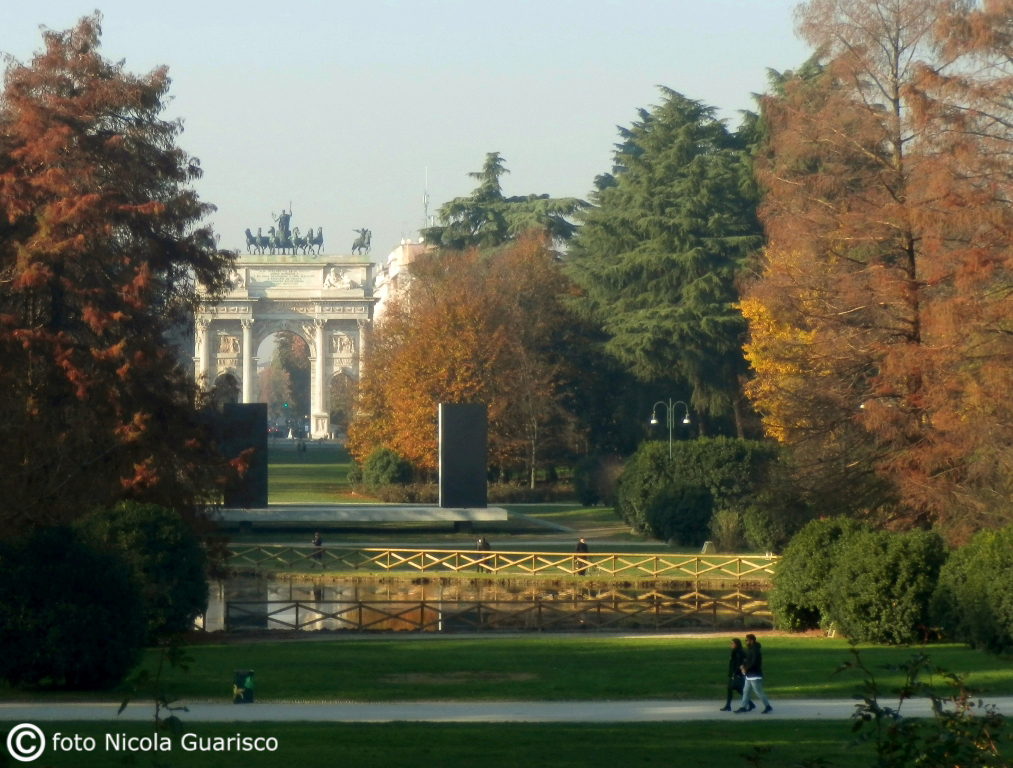 Sempione Park.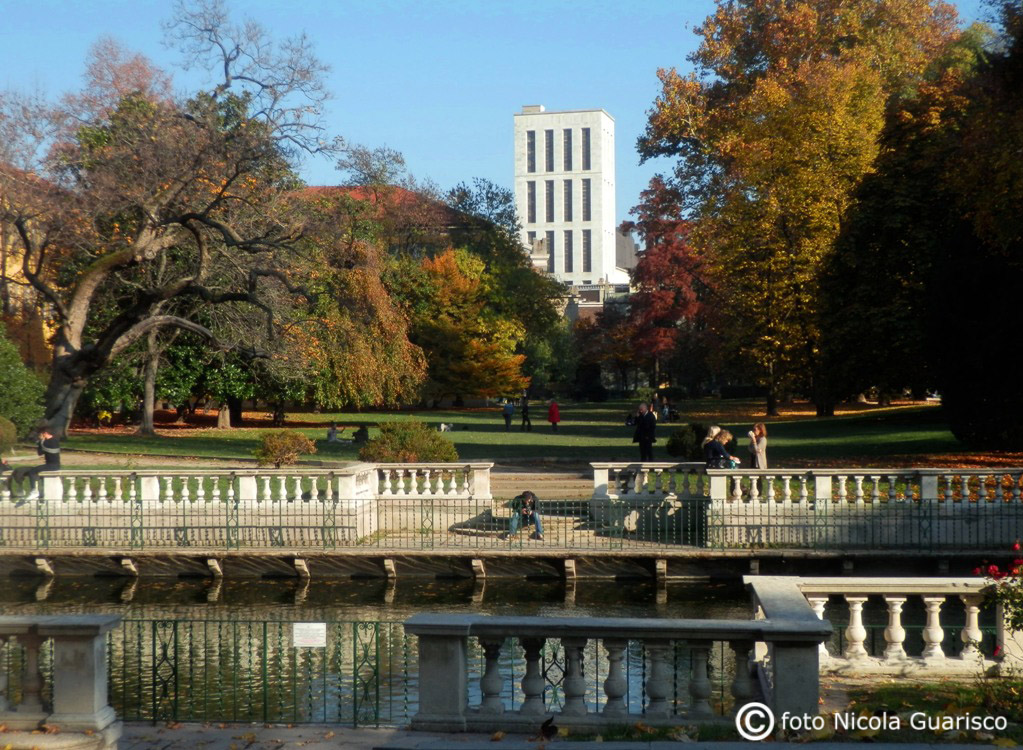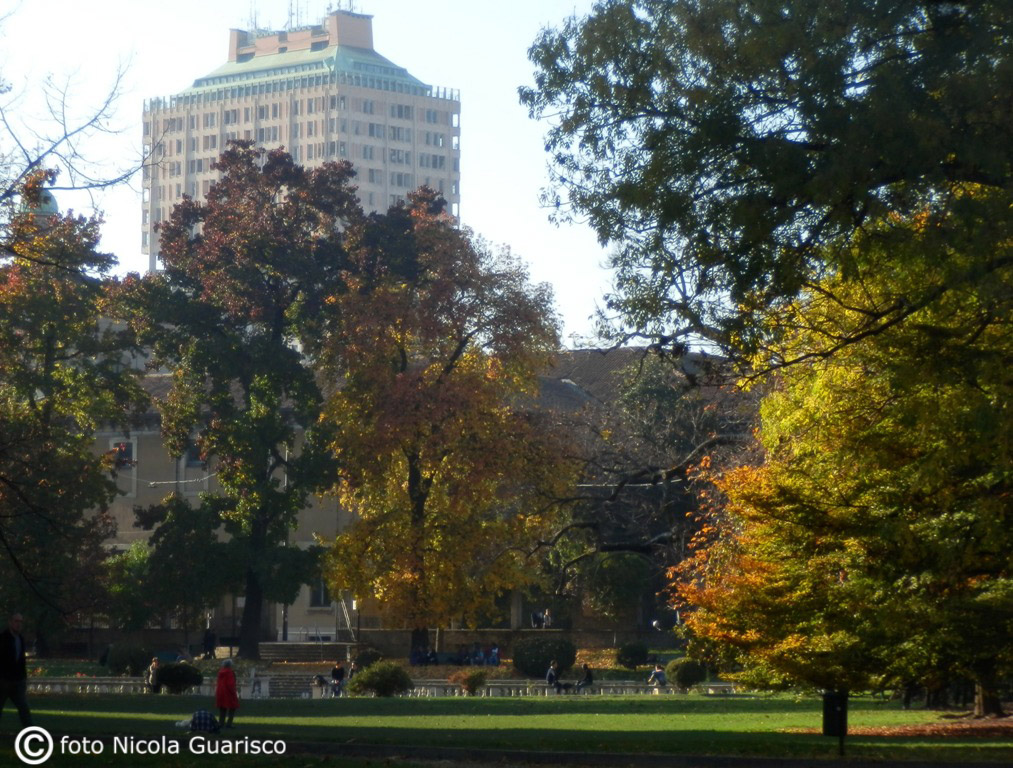 On the south-eastern side of the Cathedral stands the garden of Guastalla, an elegant public garden which used to belong to the Guastalla College (a sort of nunnery founded in 1555 and relocated later on to Monza).
Left, in the foreground: The Baroque balustrade that surrounds the pond, with the Palace of Justice
in the background. Right: The Velasca Tower.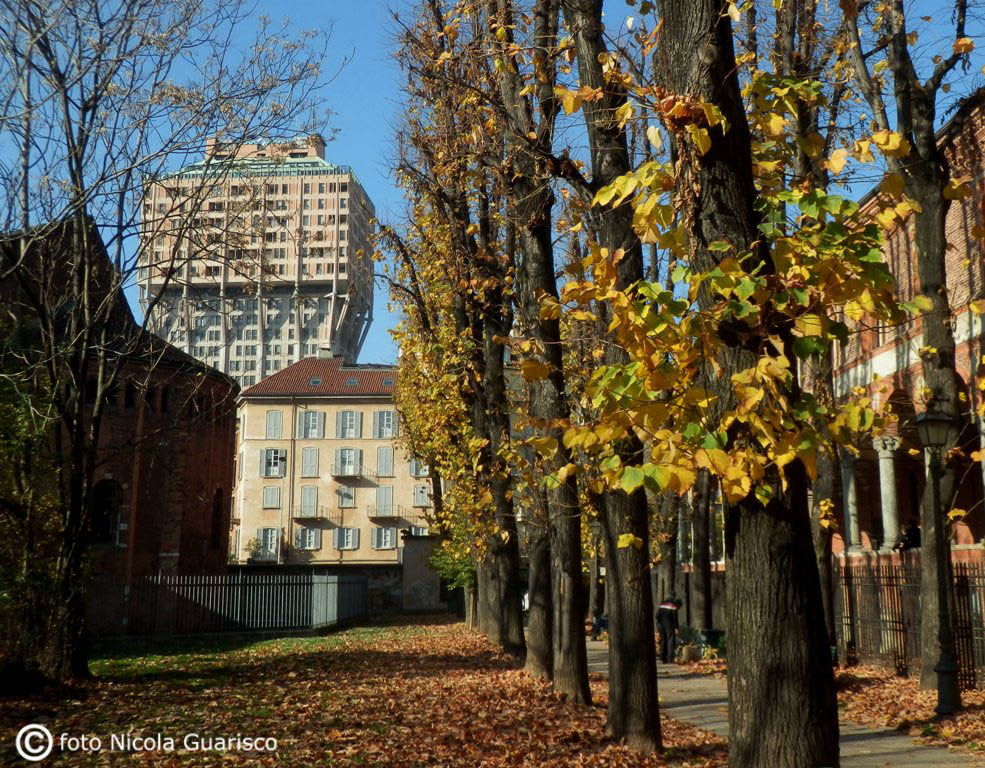 The Velasca Tower overlooks the small garden of St. Nazaro Maggiore, next to Ca' Granda.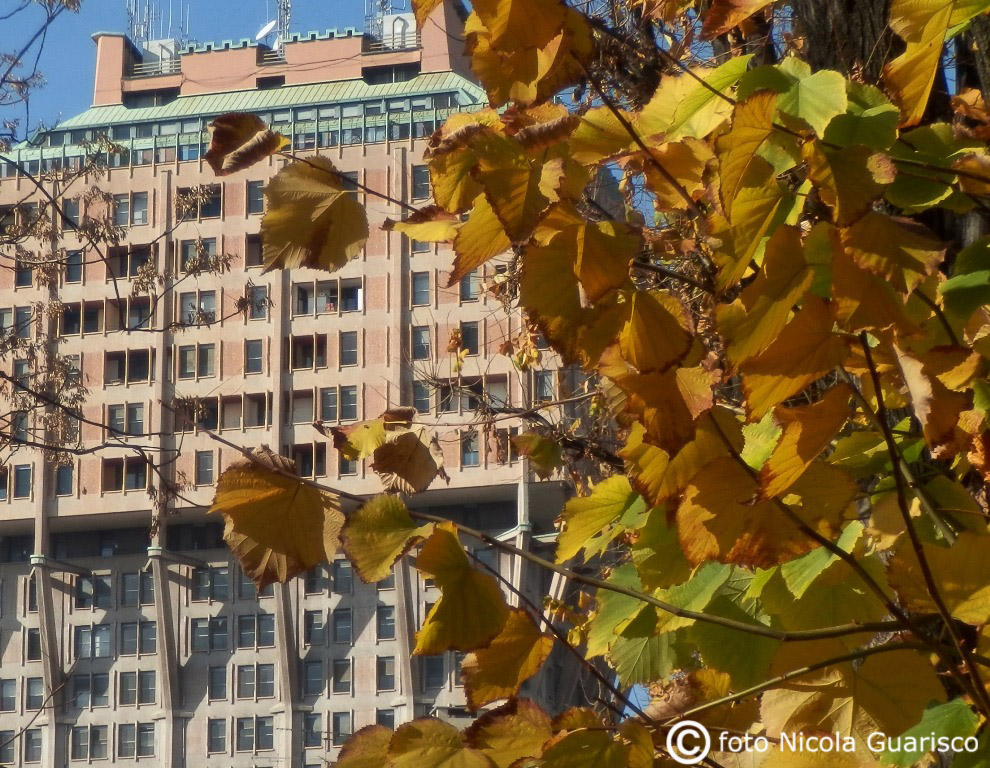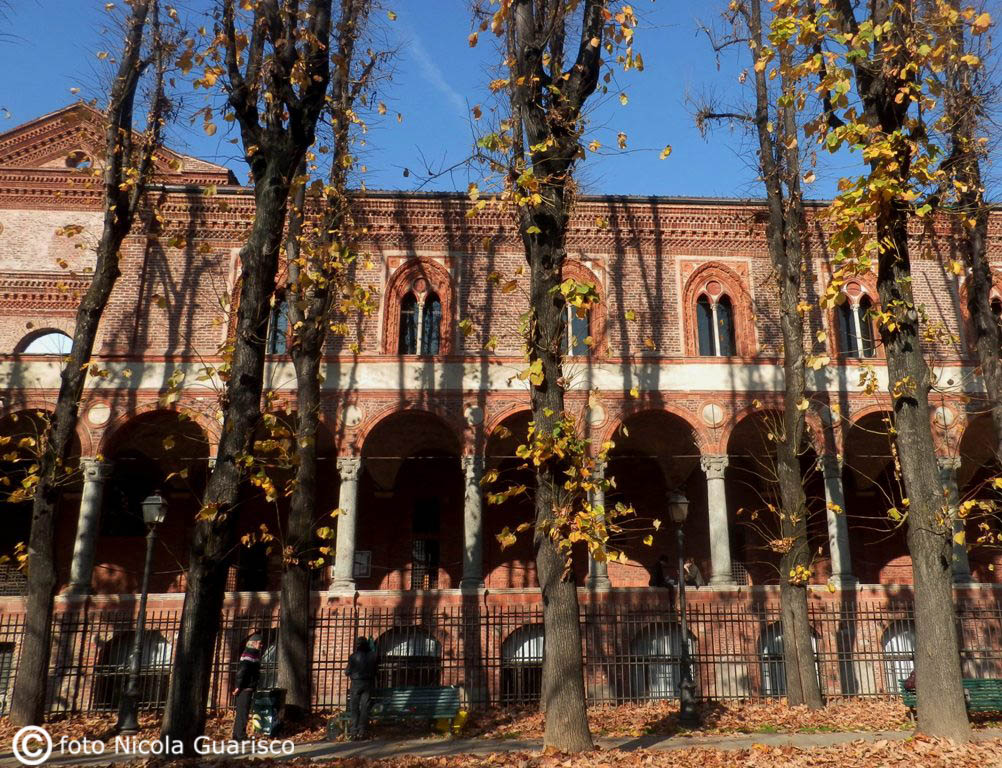 A blend of warm colors ranging from the yellow nuances of the autumn leaves to the bright red hues of the building facades, typical of ancient Milanese architecture and the Medieval style from which the Velasca tower draws inspiration. Right: The portico of Ca' Granda.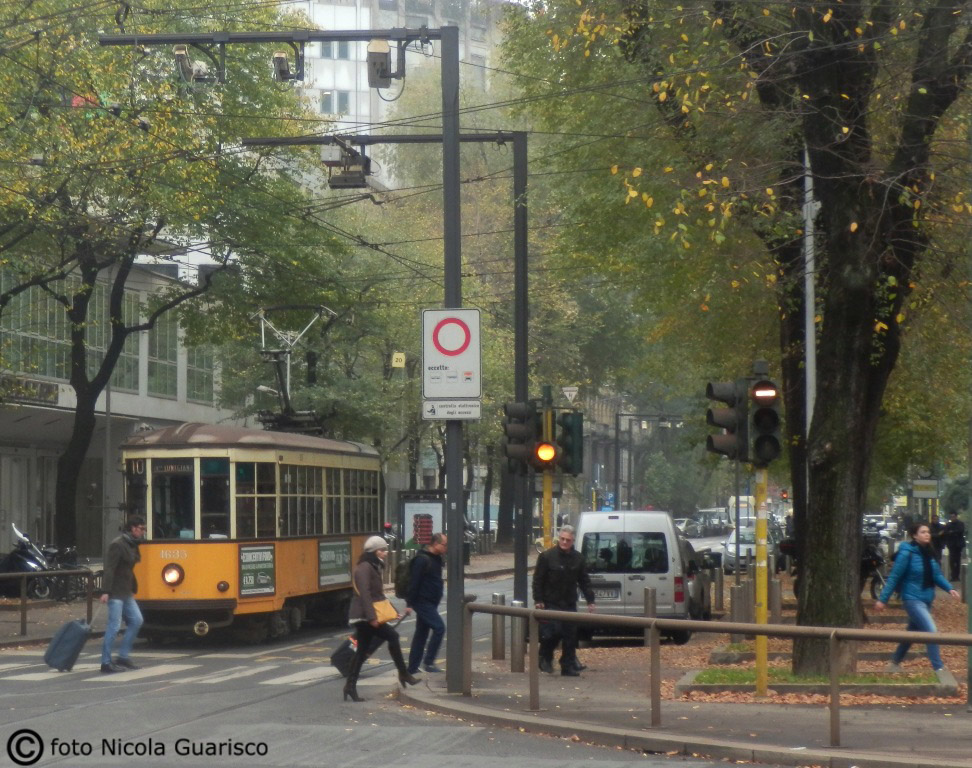 The suggestive effects of the "tree tunnels" that line the trolleybus routes: Viale Regina Giovanna and Via Filzi, at the feet of the Pirelli skyscraper. The trolleybuses are painted yellow like the color of the autumn leaves.
Other similar "tree-lined" routes can be found in Via Mac Mahon, Corso Sempione, etc.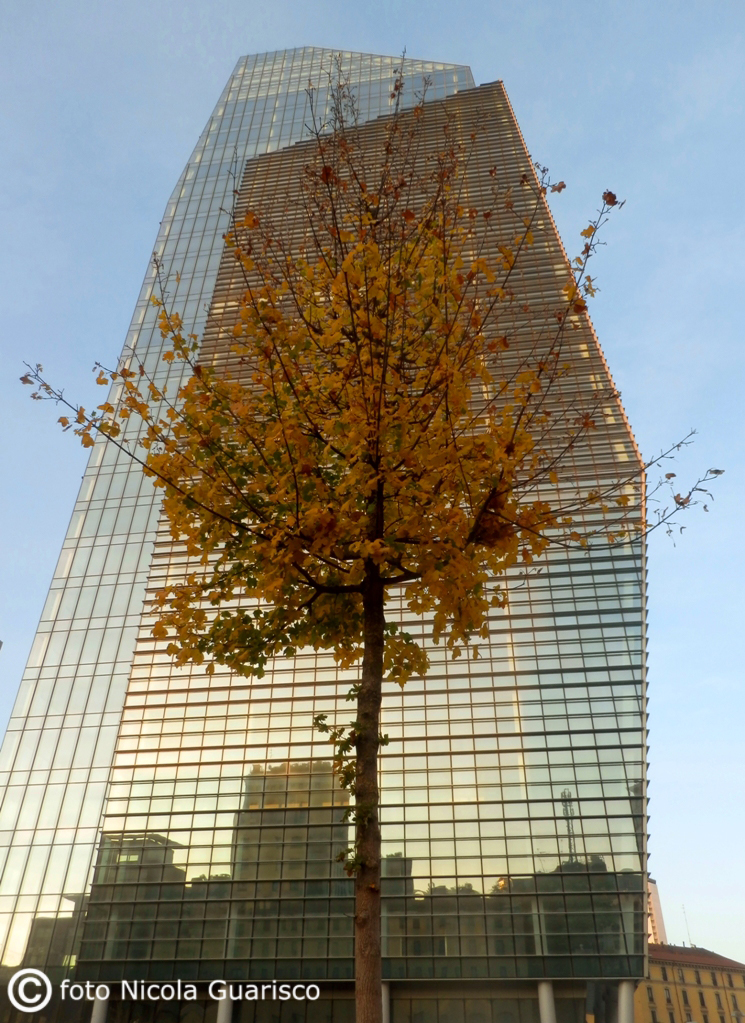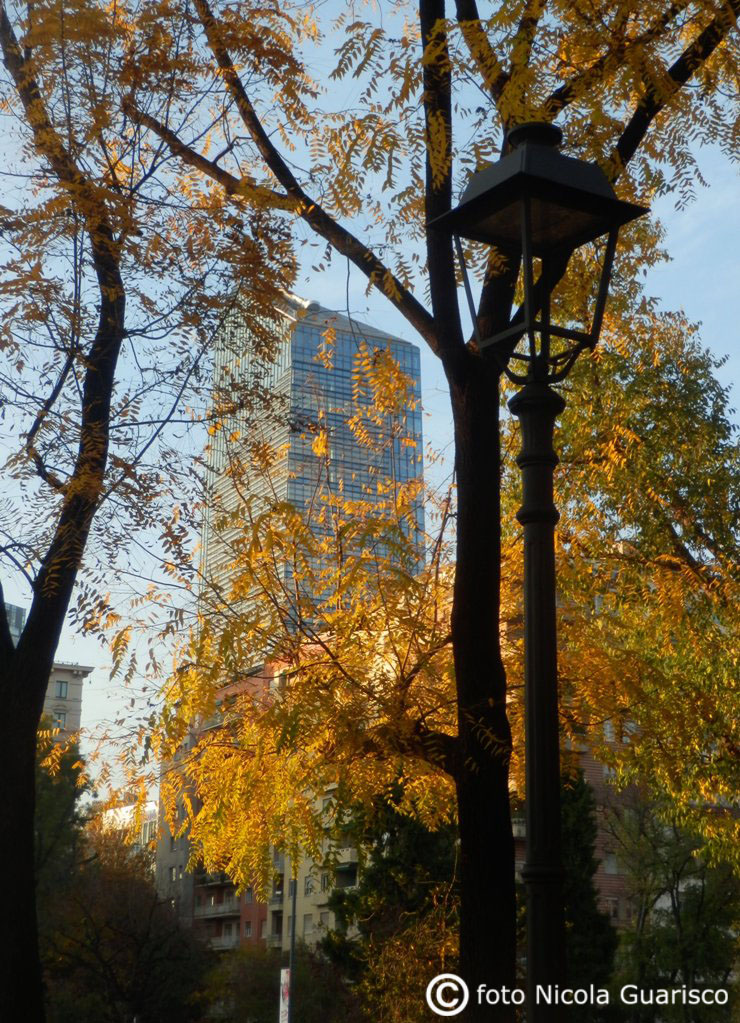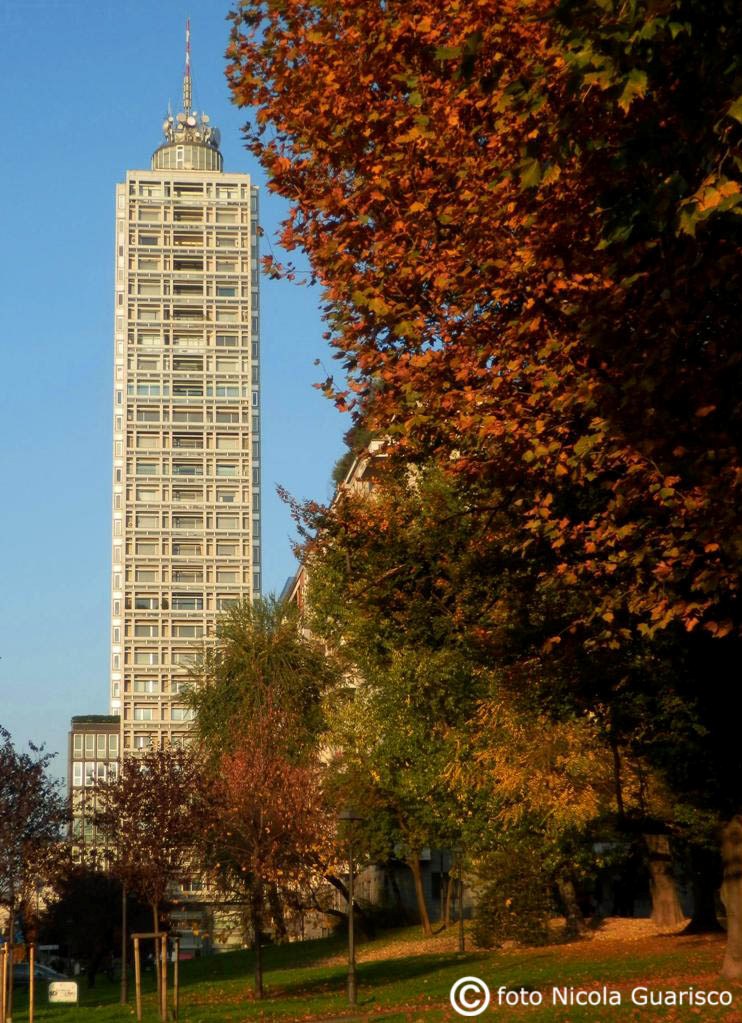 Autumn amidst the skyscrapers.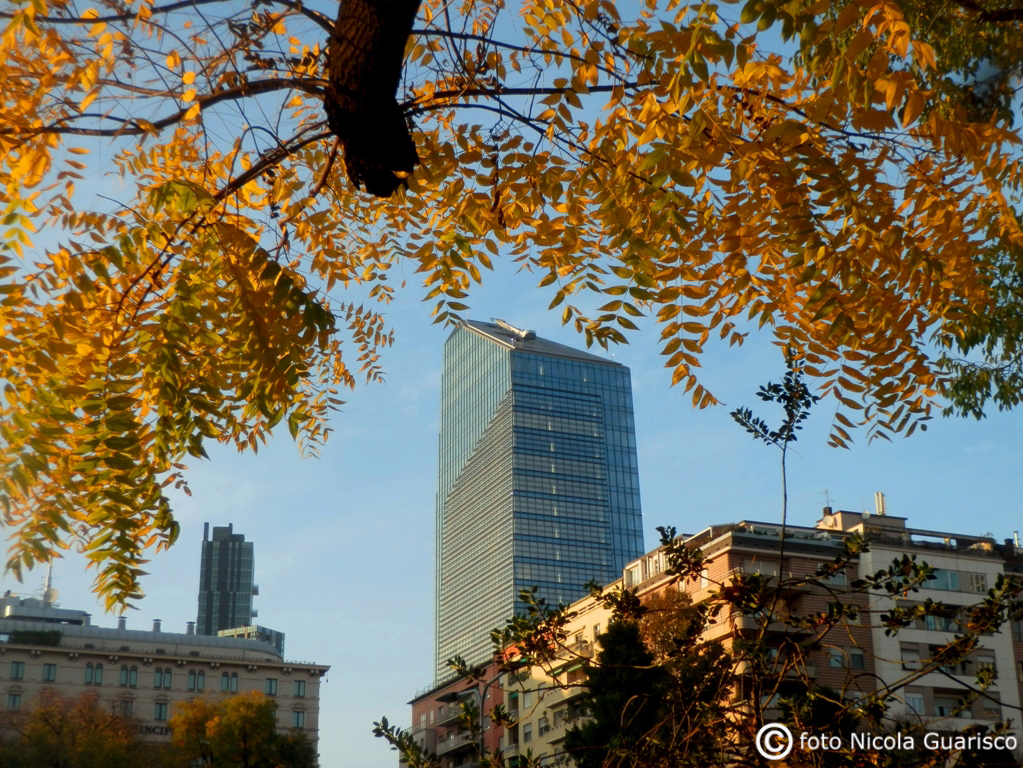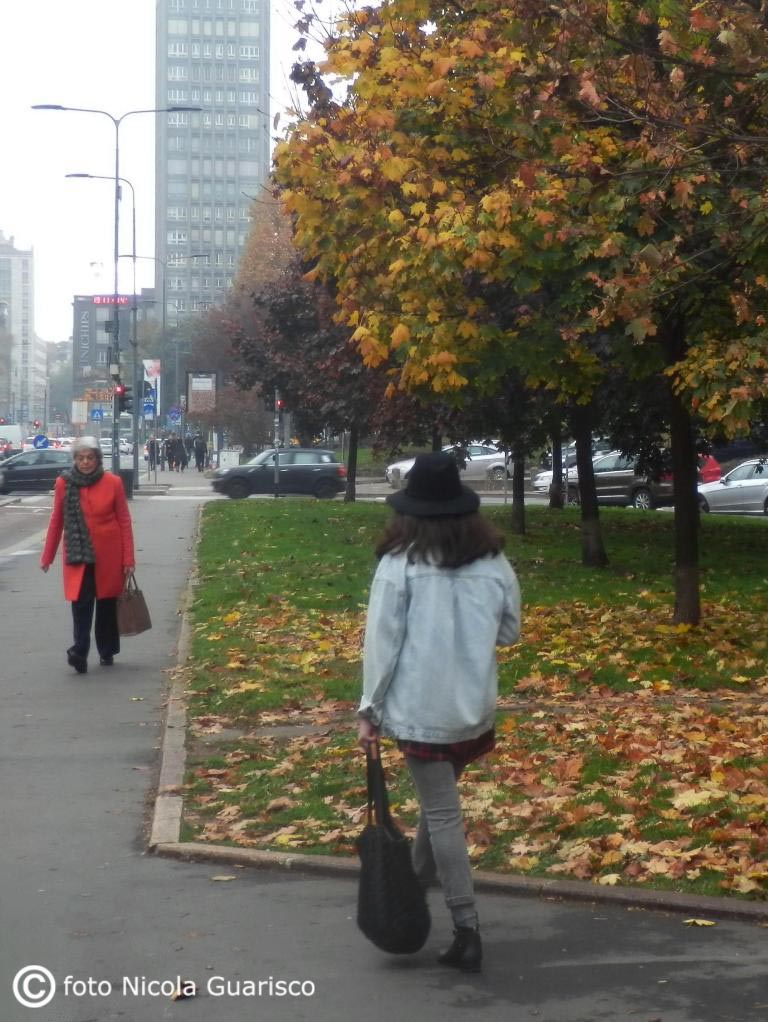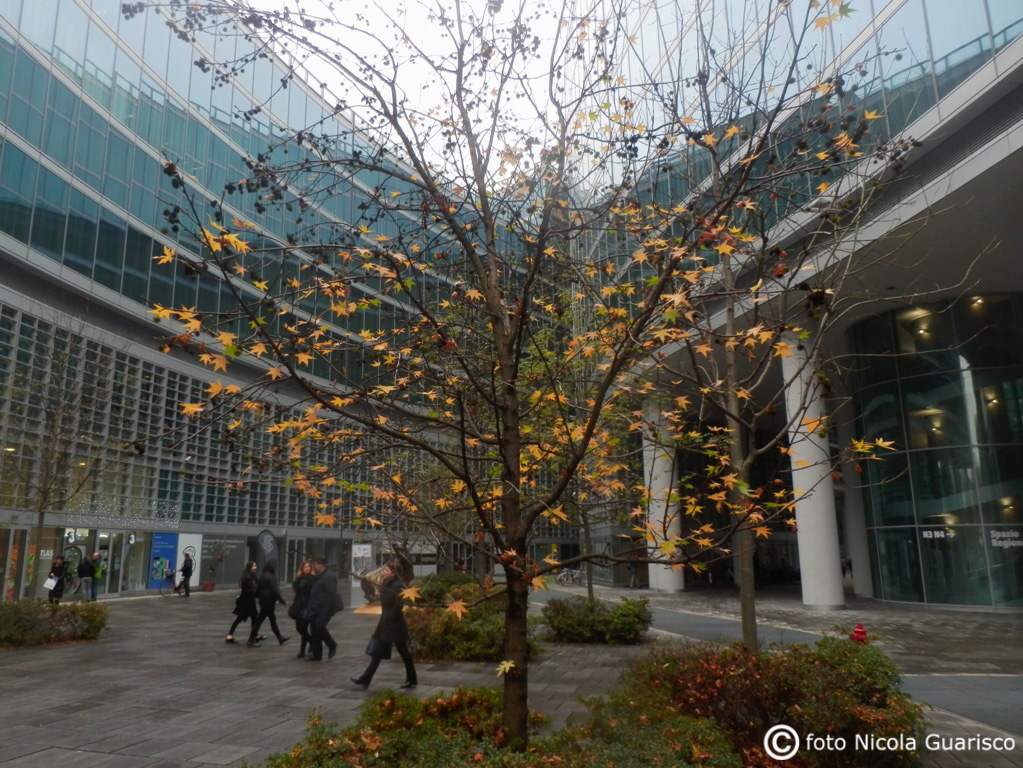 This small tree in Palazzo Lombardia, which looks like it has been decorated for Christmas in advance,
gives a touch of warmth to the impersonal feel of the square.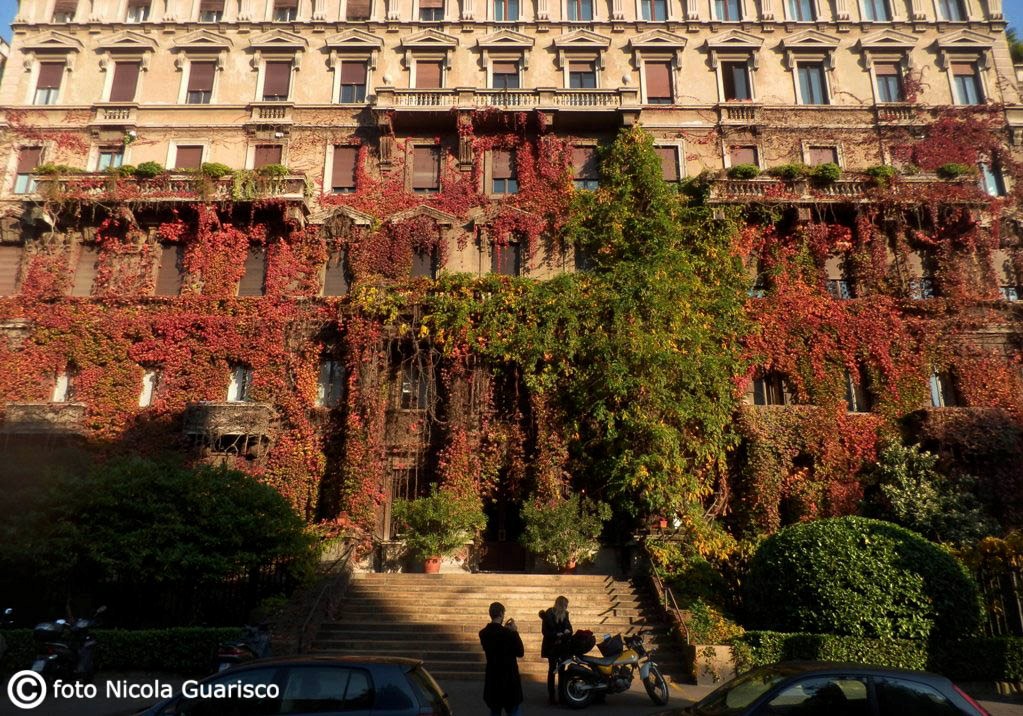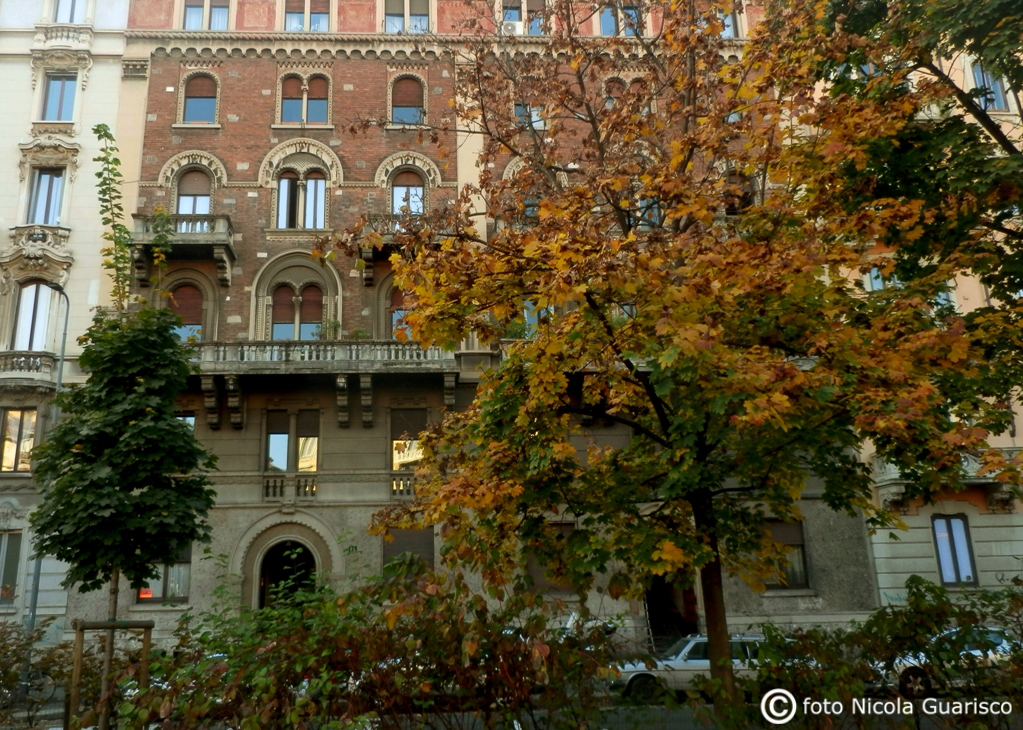 Foliage covering the walls of the great Liberty-style buildings in Viale Majno and Viale Bianca Maria.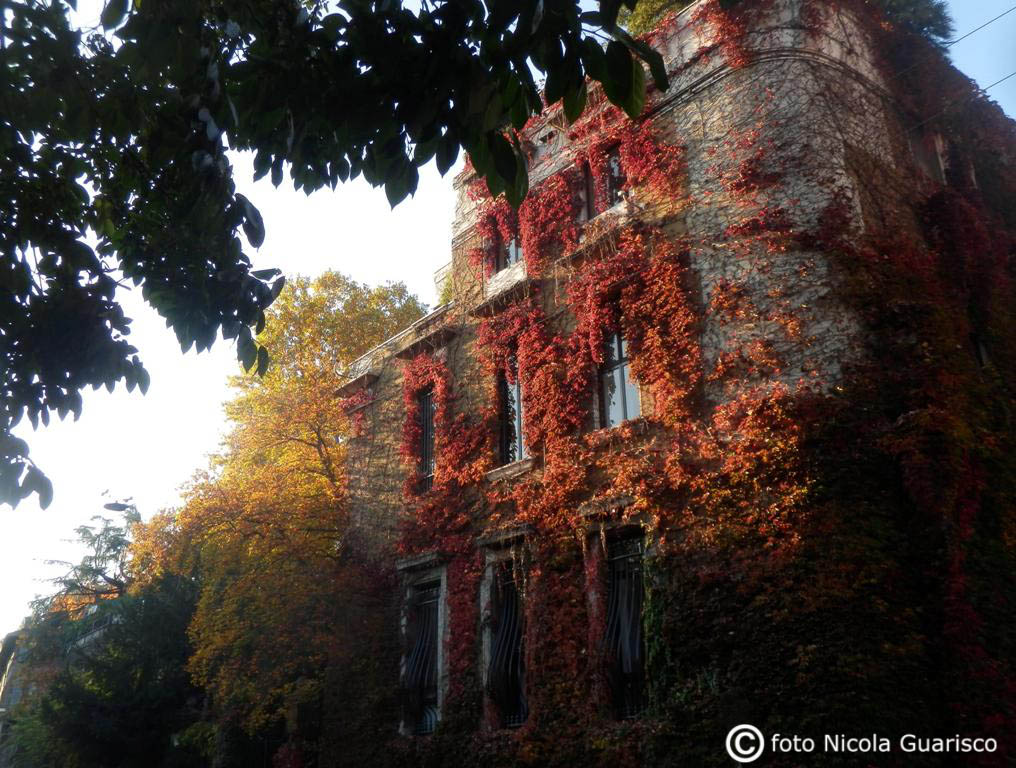 Autumn colors in Via Mozart.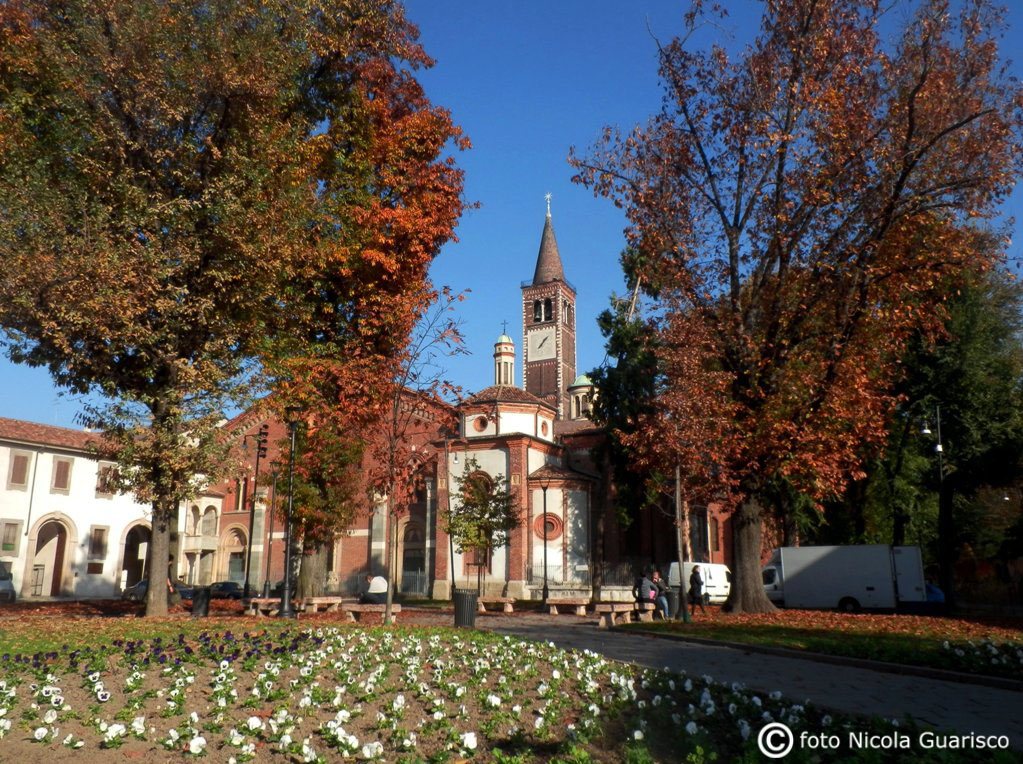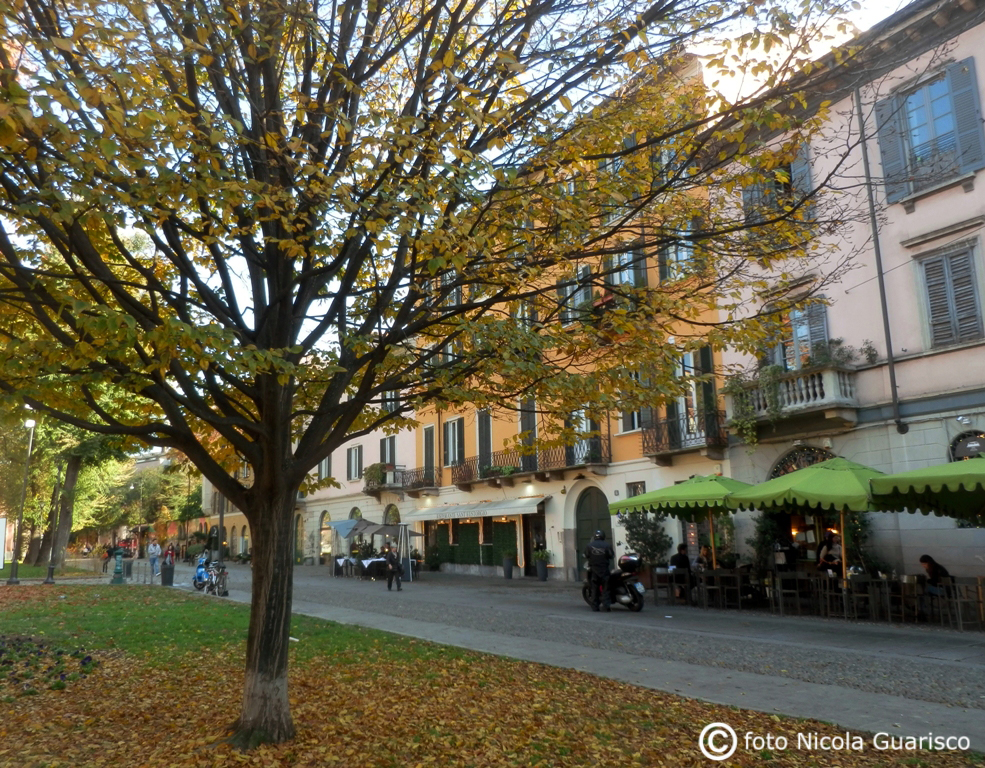 Piazza S.Eustorgio.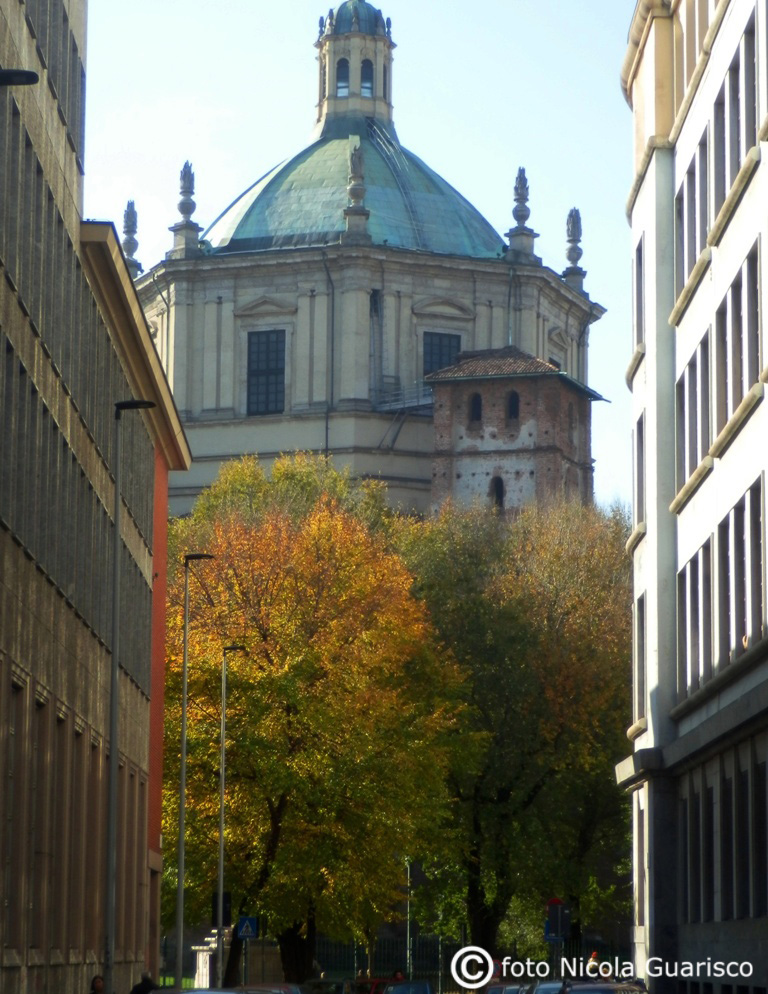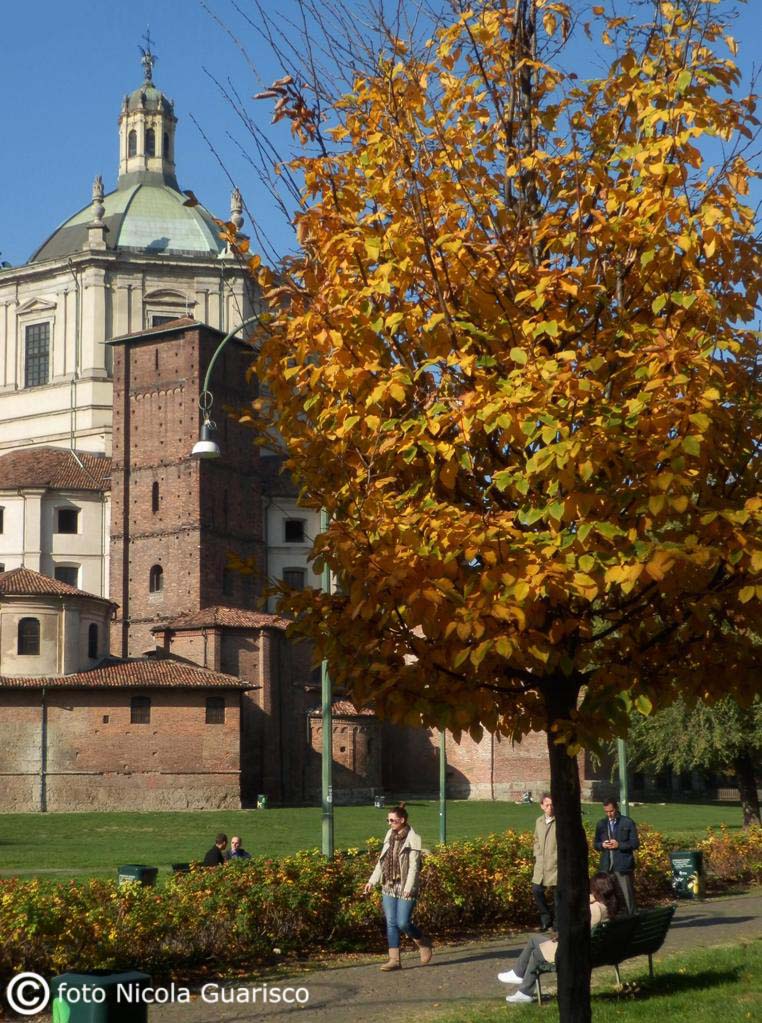 The church of S.Lorenzo.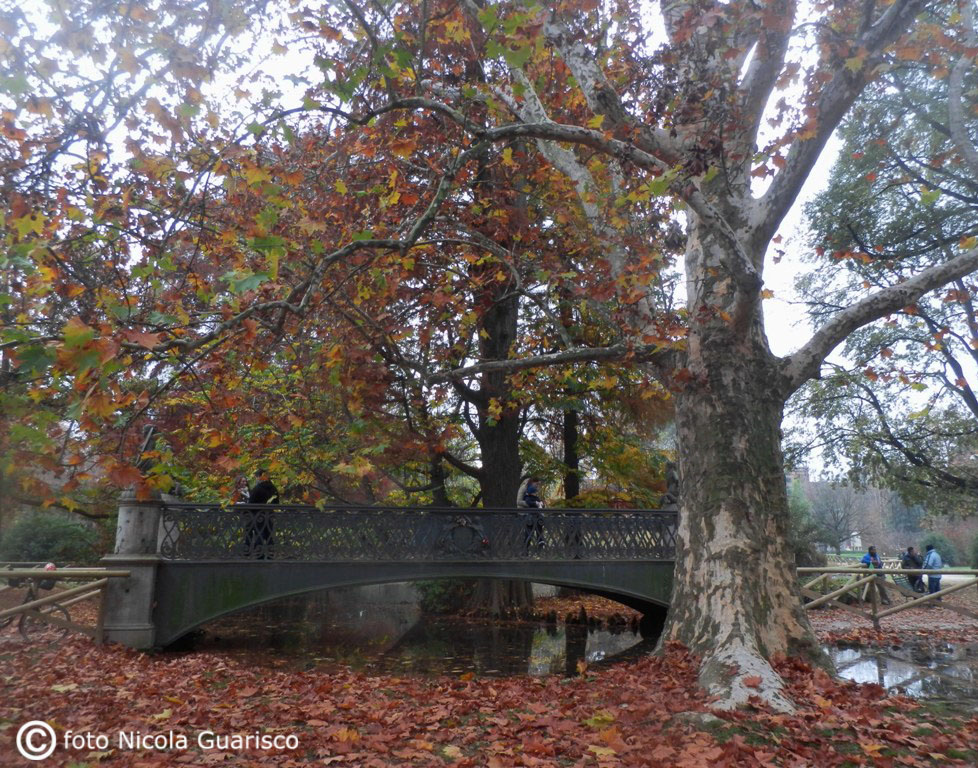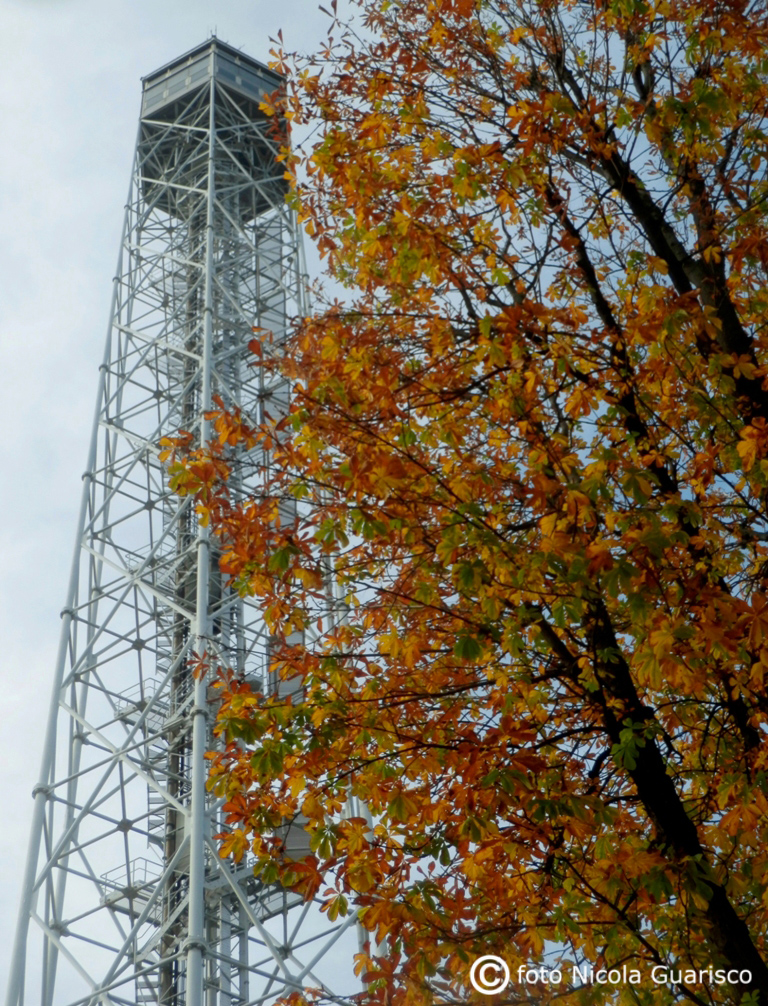 The little cast iron bridge dedicated to lovers over a pond in Sempione Park,
just a few meters away from the Branca Tower.
Milan