Cycle lane along
Naviglio Grande
Milan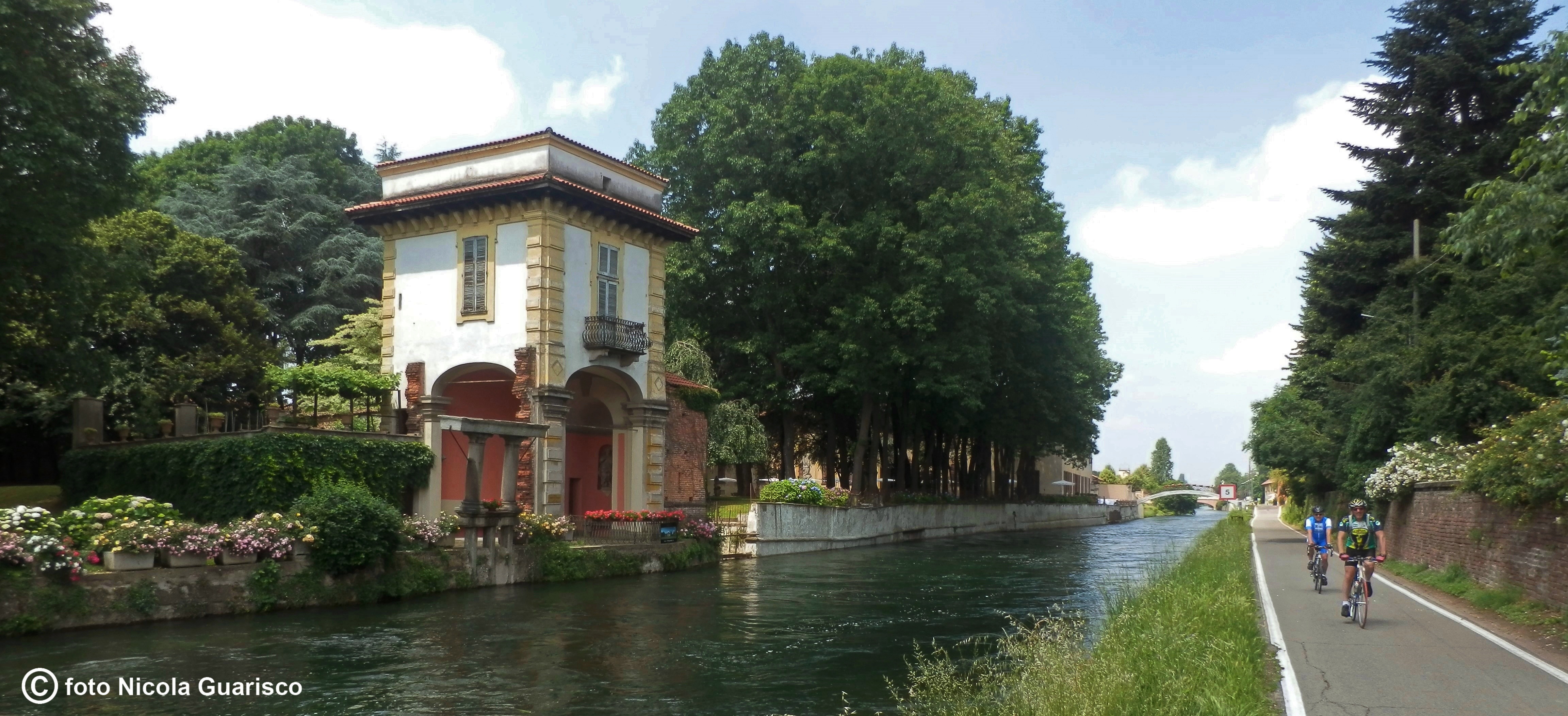 Contrary to common belief, the countryside that surrounds Milan is still mostly used for agricultural purposes, since it was the northern suburban area that underwent major development. Naviglio Grande, an artificial canal built during medieval times (the first of its kind in Europe) links the city with the Ticino River to the west for approximately 60 km. A beautiful bike path, appropriately equipped with cycling facilities runs along the entire bank, immersed in nature and in the fascinating history of the Lombardy region. A ride along the Naviglio, from the Ticino River to the Darsena (the old harbour) will help you better understand the metropolis and its bond with the surrounding territory. Photo: stretch of river bank in Robecco near Villa Gaia.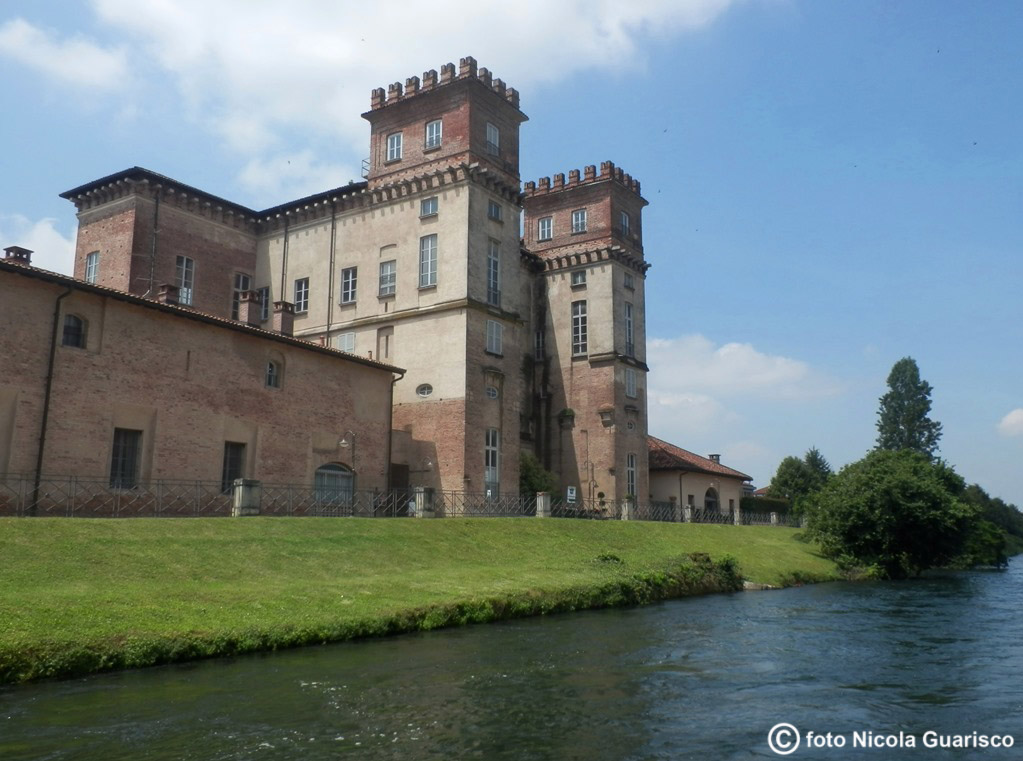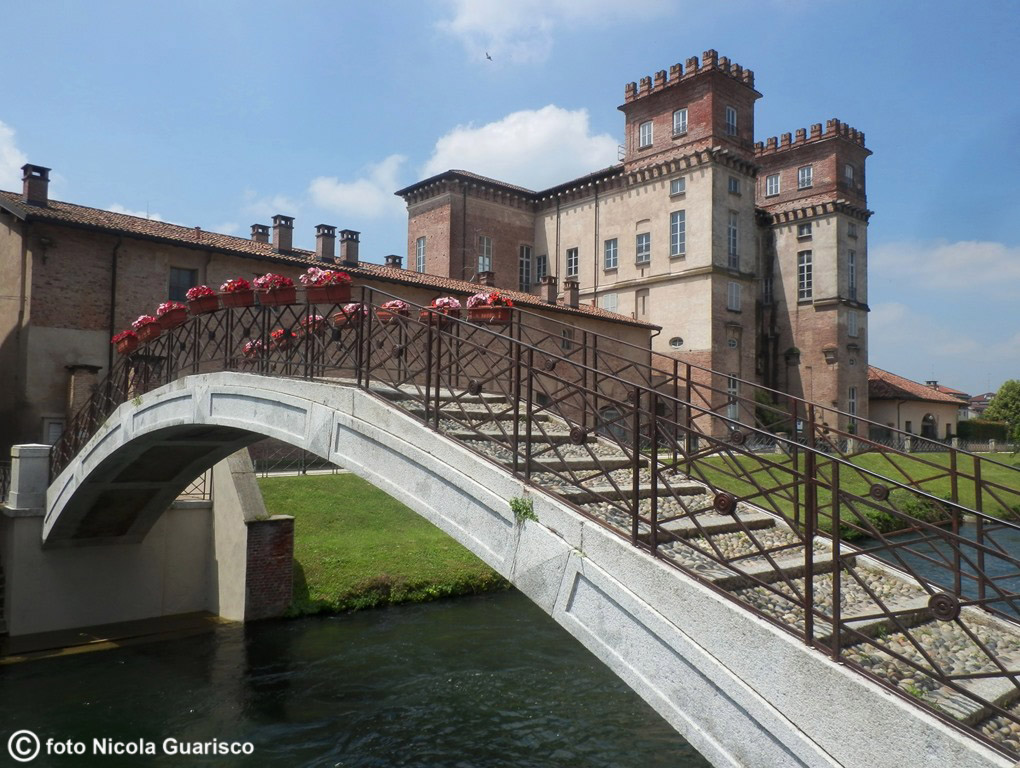 Robecco: Palazzo Archinto, a noble residence dating back to the 17th century
and home today of the municipal library.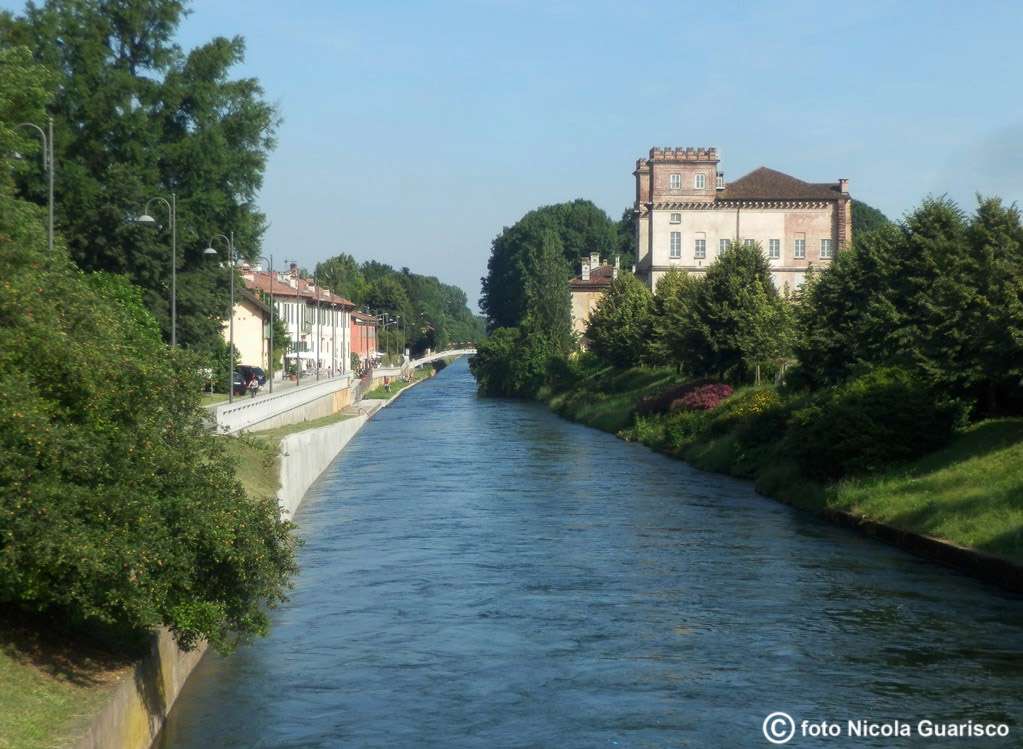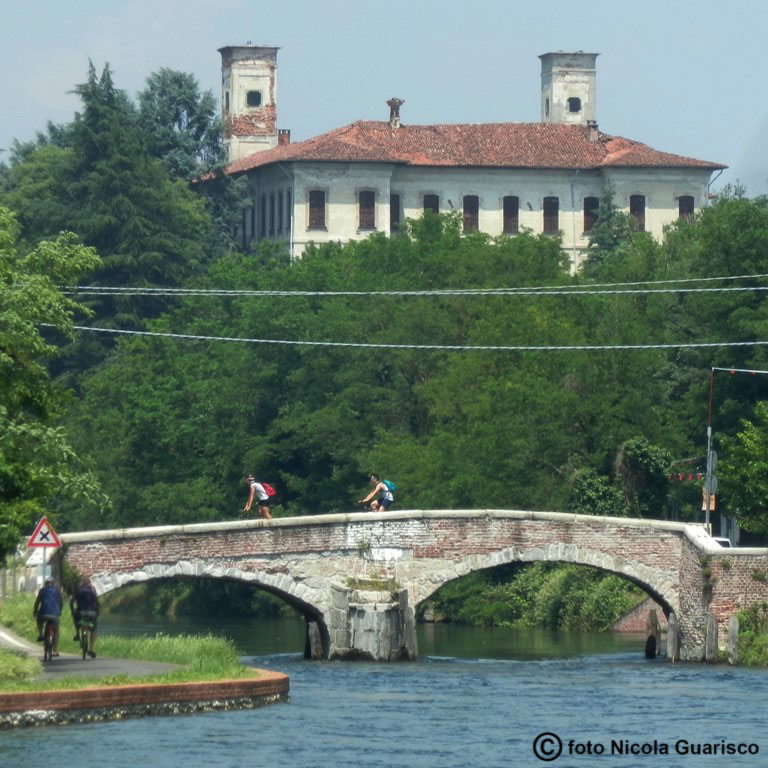 Left: another view of Robecco and Palazzo Archinto. Right: old bridge in Cuggiono. The landscape vaguely resembles a pretty miniature version of the German castles that line the Rhine River.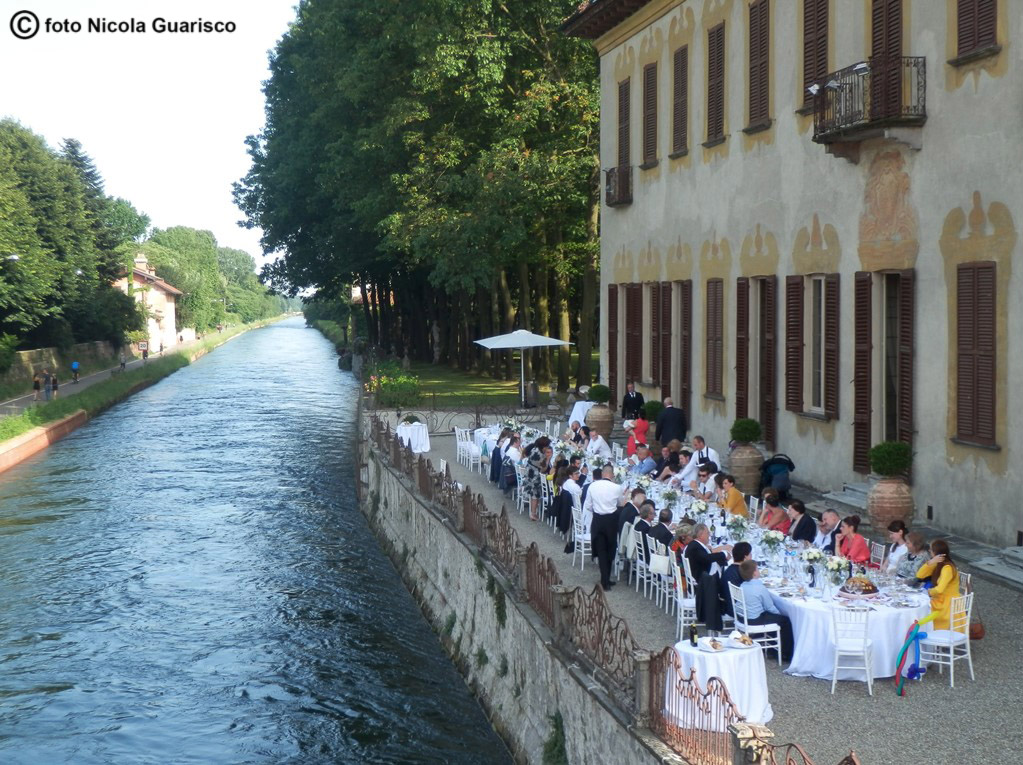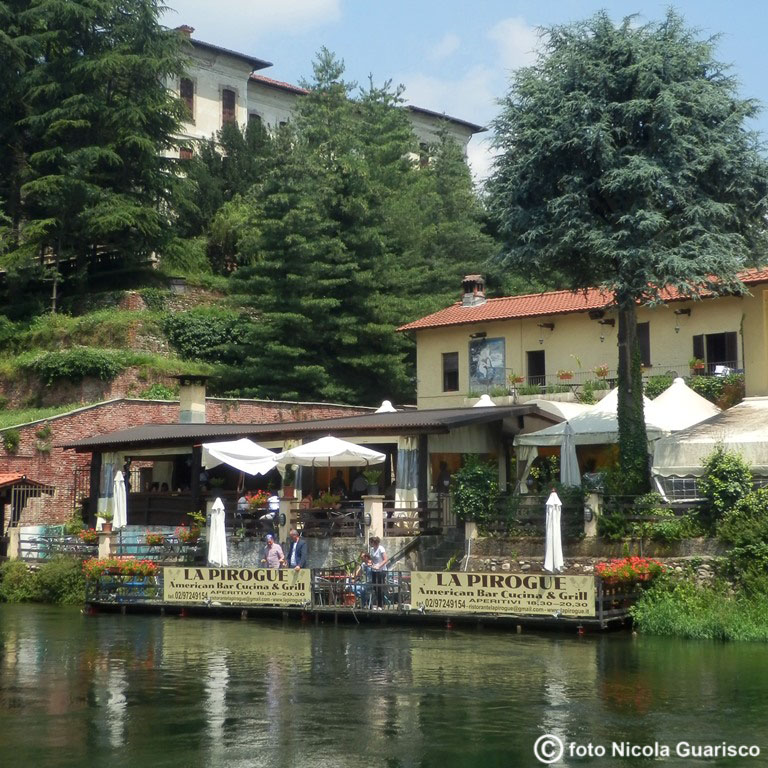 Fluvial romanticism: wedding banquets and riverside restaurants.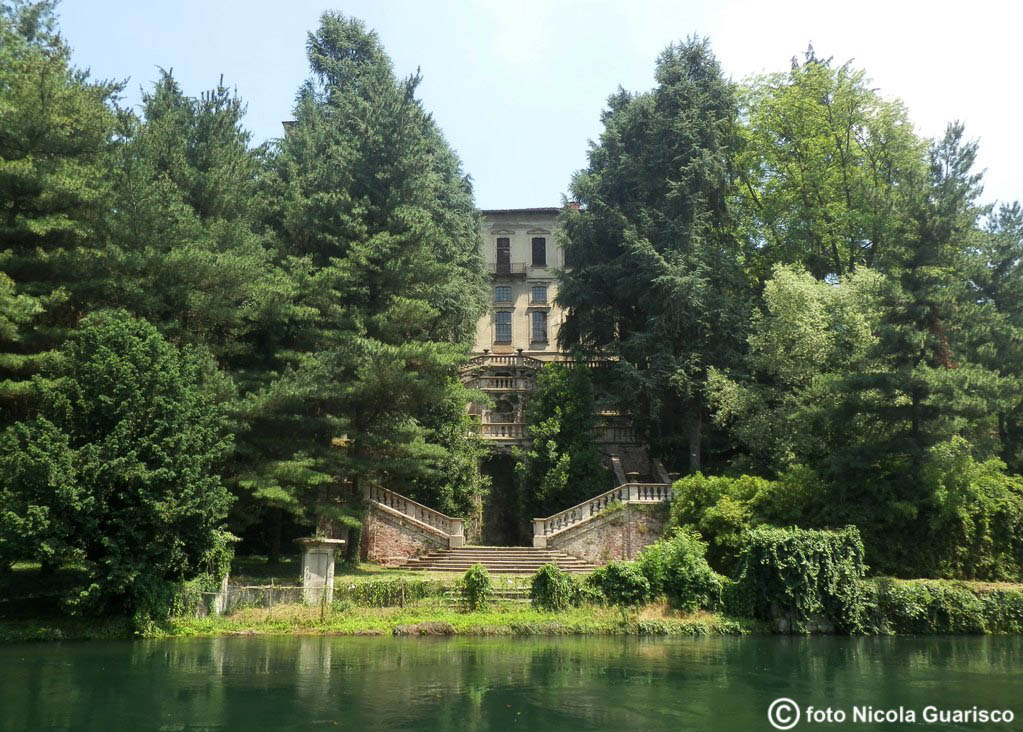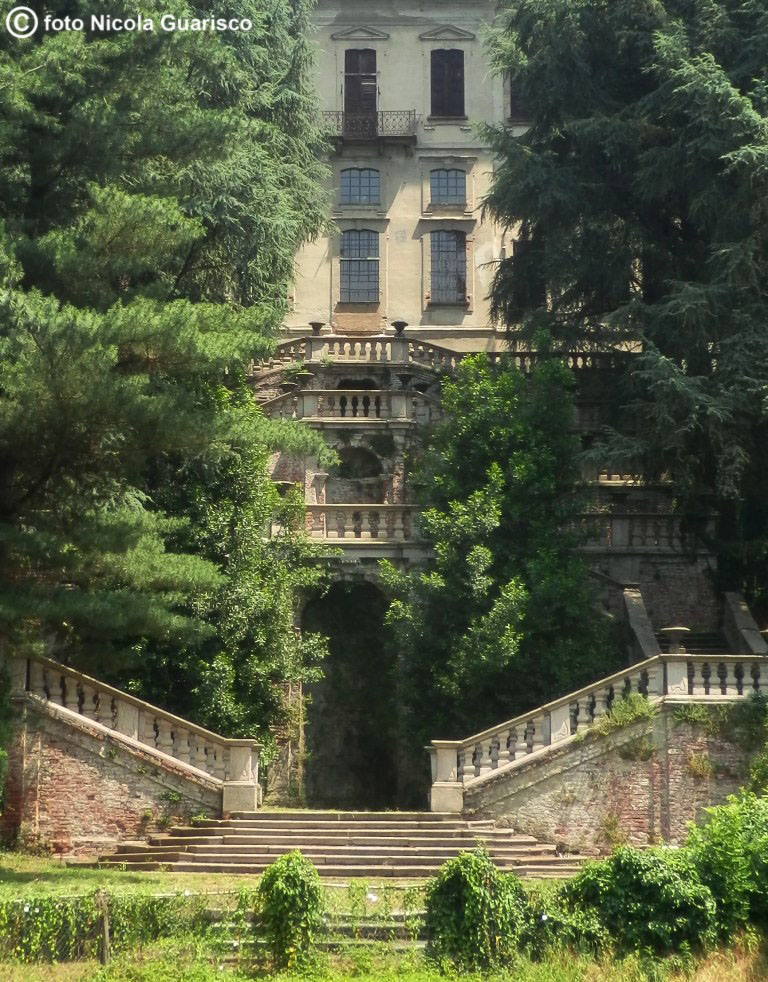 Villa Clerici in Cuggiono is the twin of Villa Carlotta in Tremezzo. Built by the same noble family, the Clericis, it features the same identical staircase at the front. However, its fate was not as fortunate as that of its twin on the lake: it was turned into a spinning mill and abandoned years later. Today it sits empty and derelict.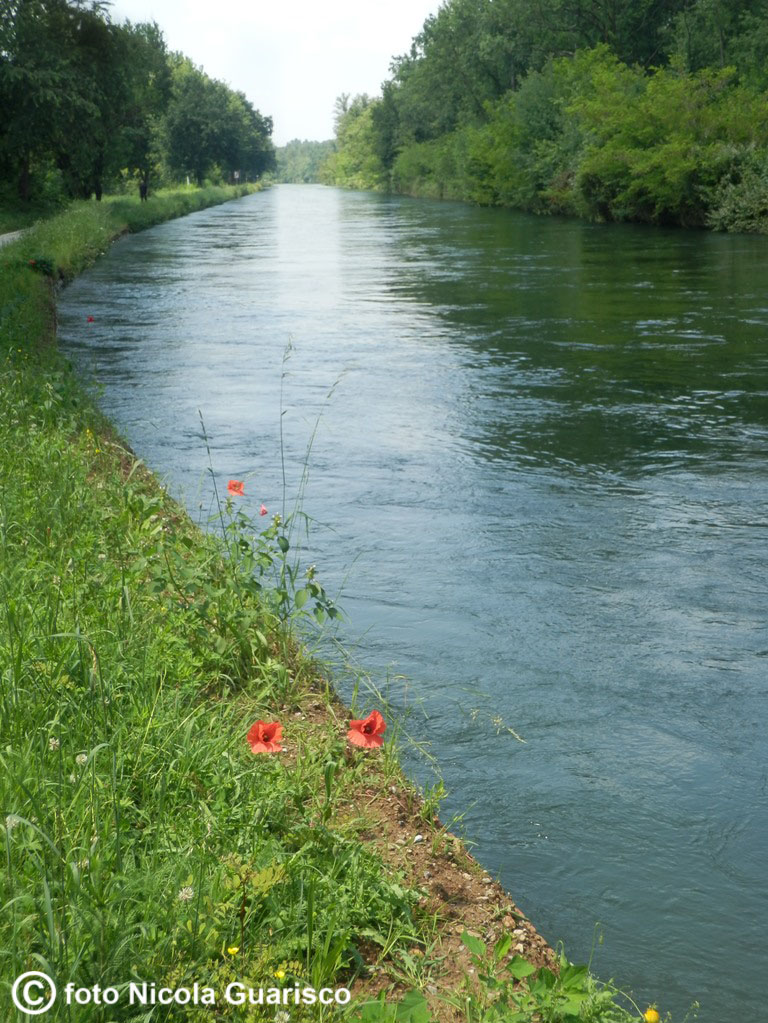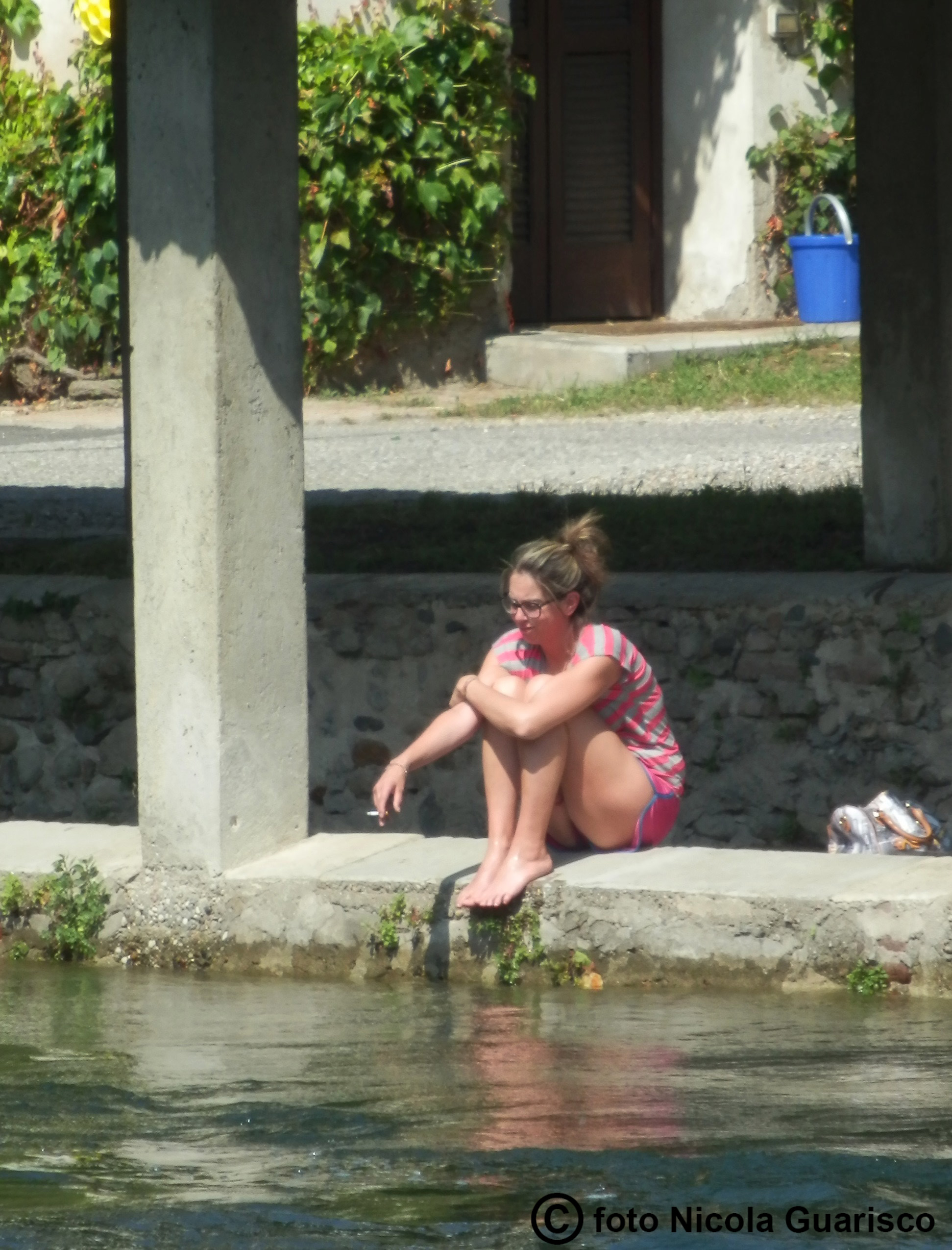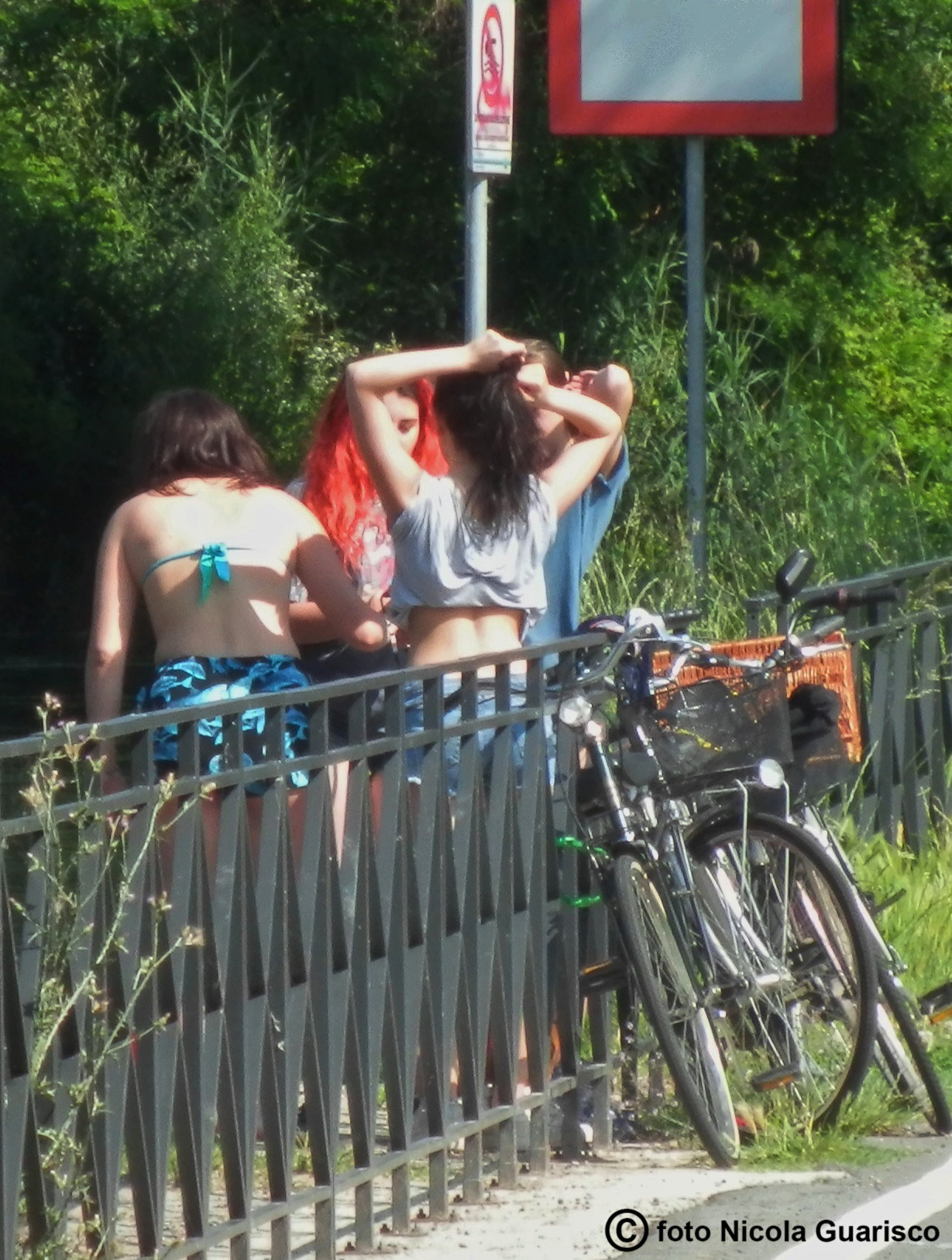 There's nothing better than a refreshing bath to beat the heat in the lowland area!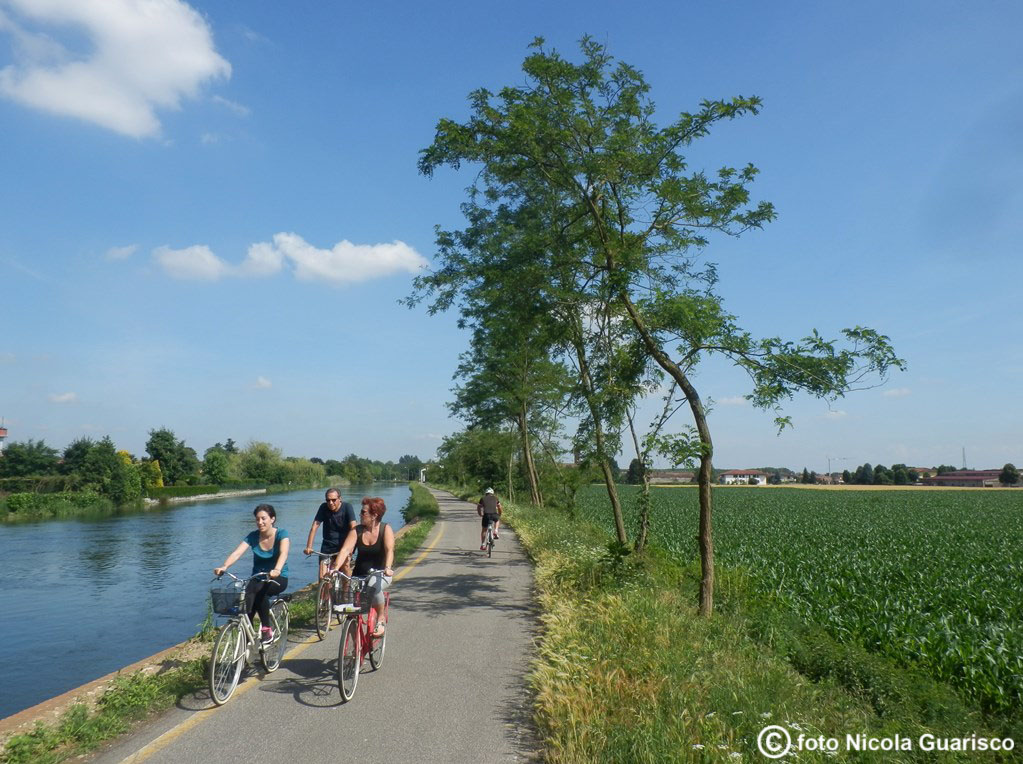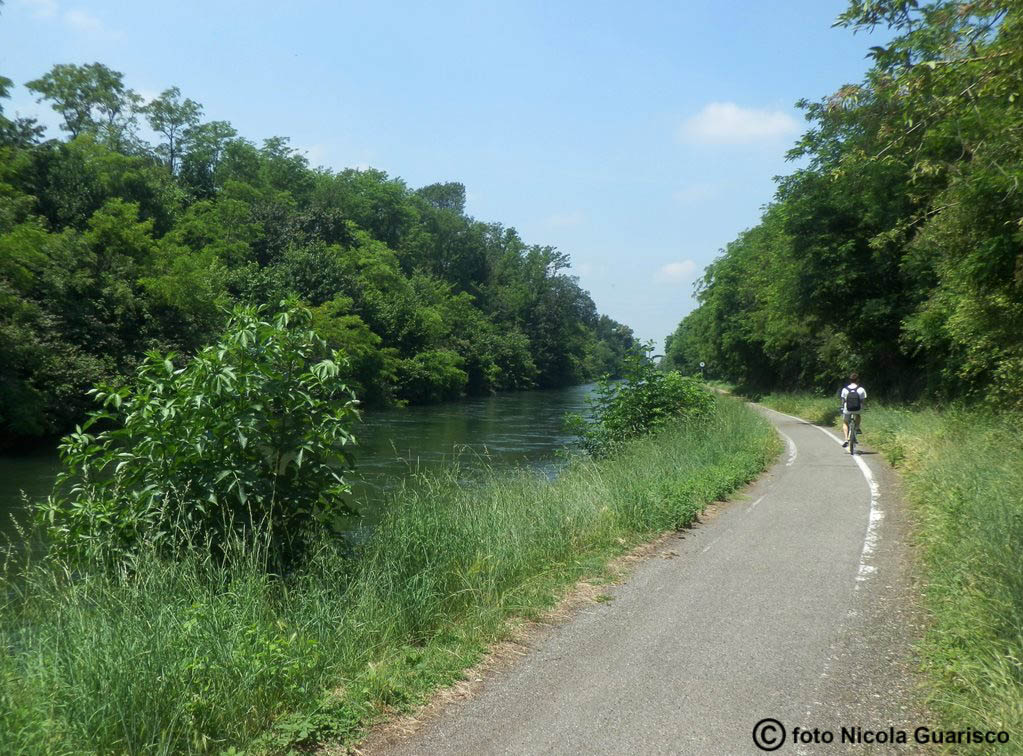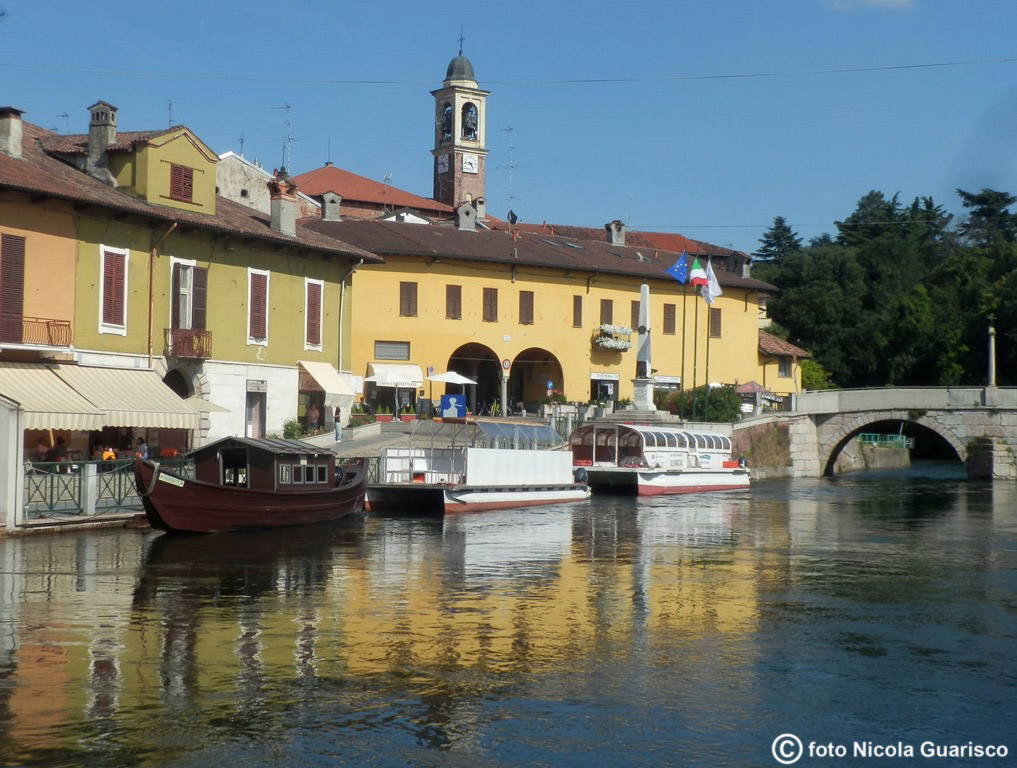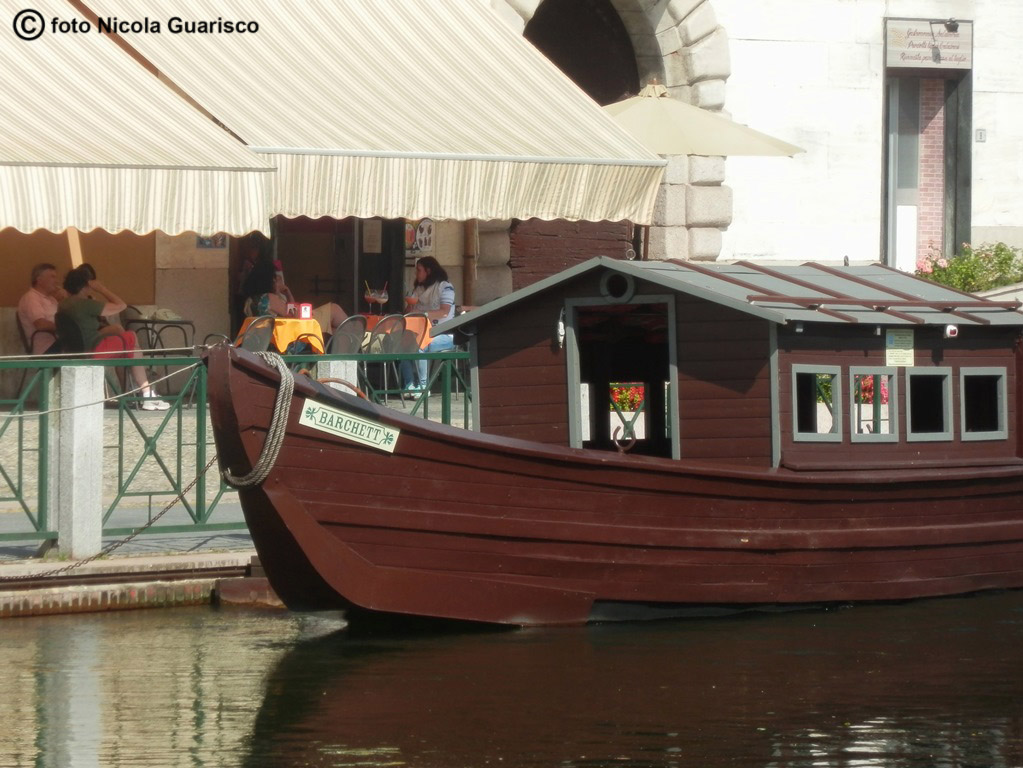 Boffalora above Ticino. Right: the Barchett (small boat), rebuilt according to the original 18th century drawing.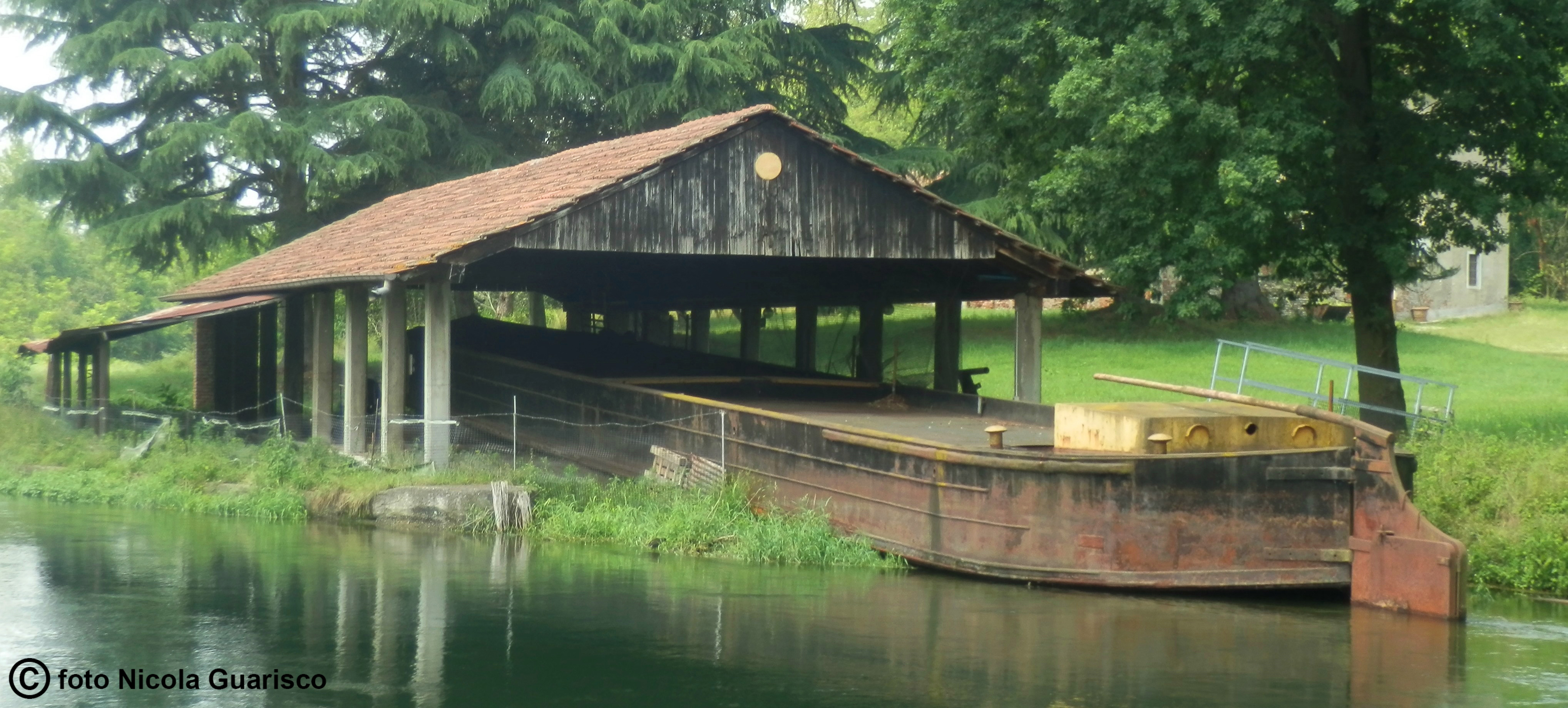 This picture shows one of the old merchant ships used for carrying goods to the city. Building material, including the stone used in the construction of the Cathedral, was loaded onto these slow-going barges, originally drawn by horses. Its last trip dates back to 1979.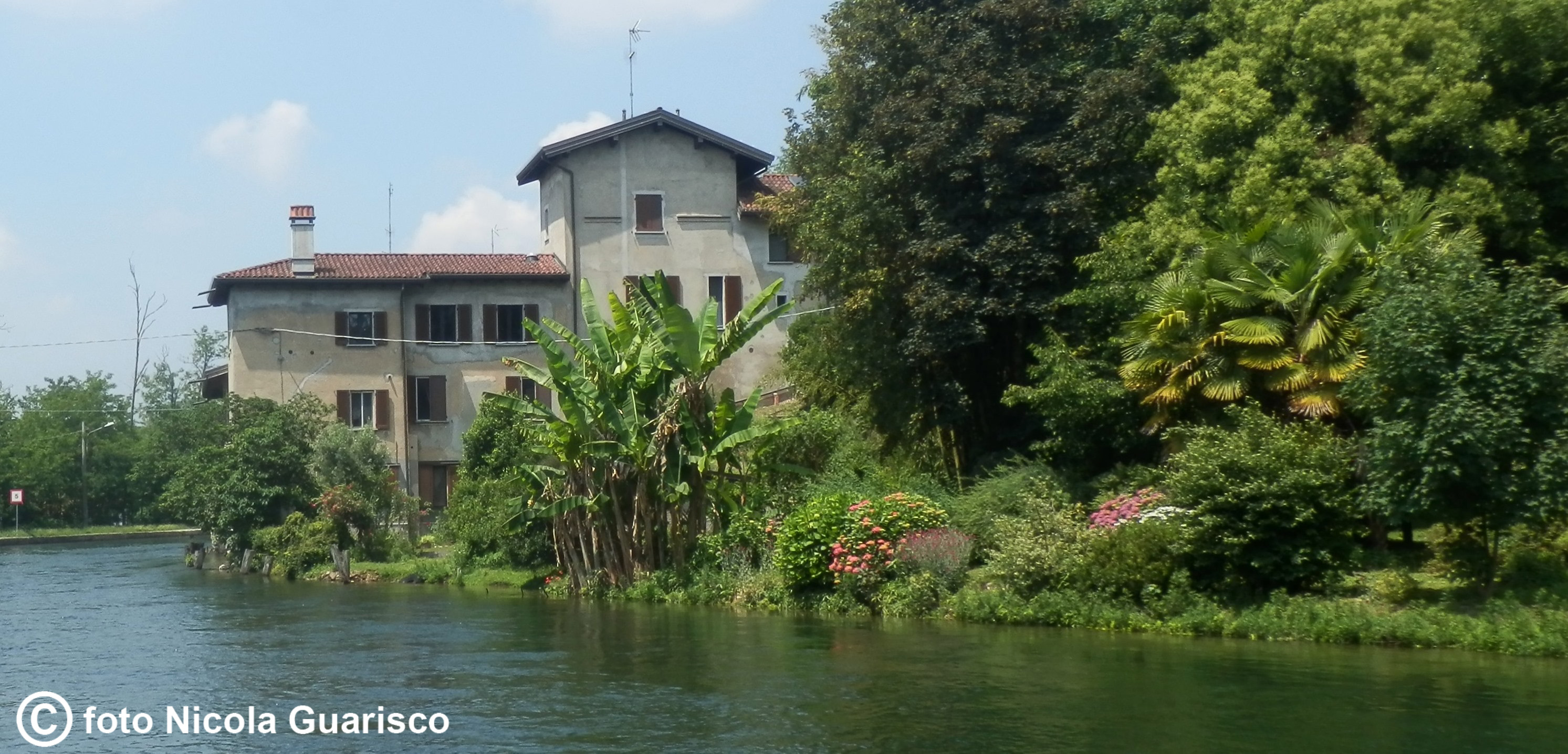 Farmhouse surrounded by a Mediterranean garden.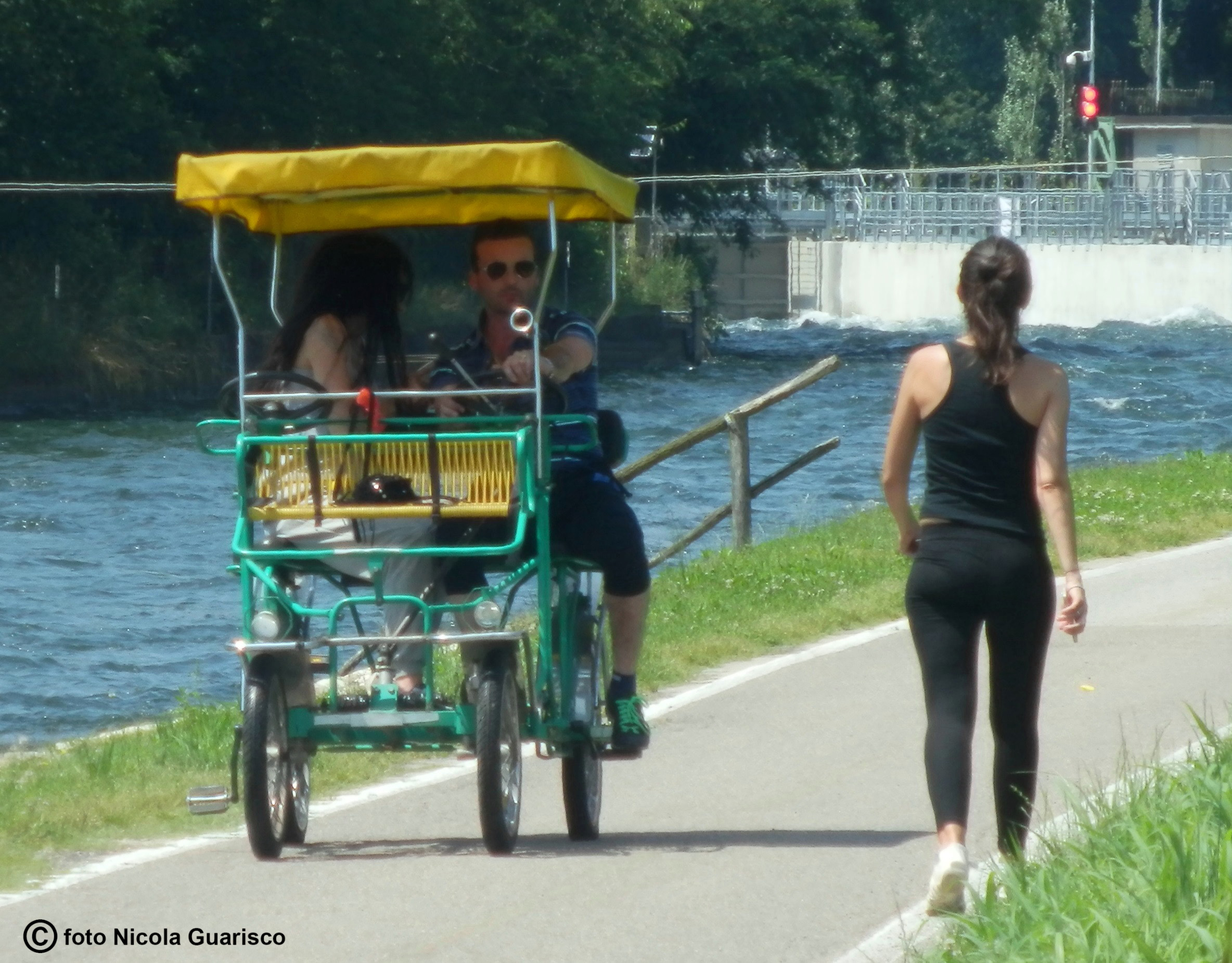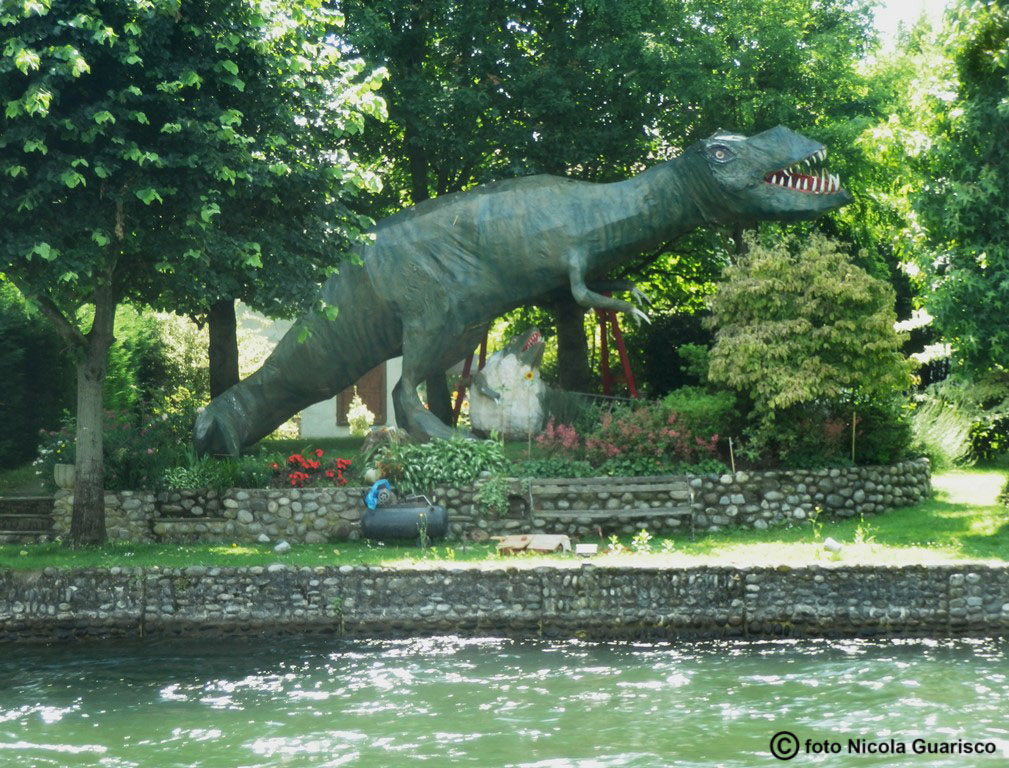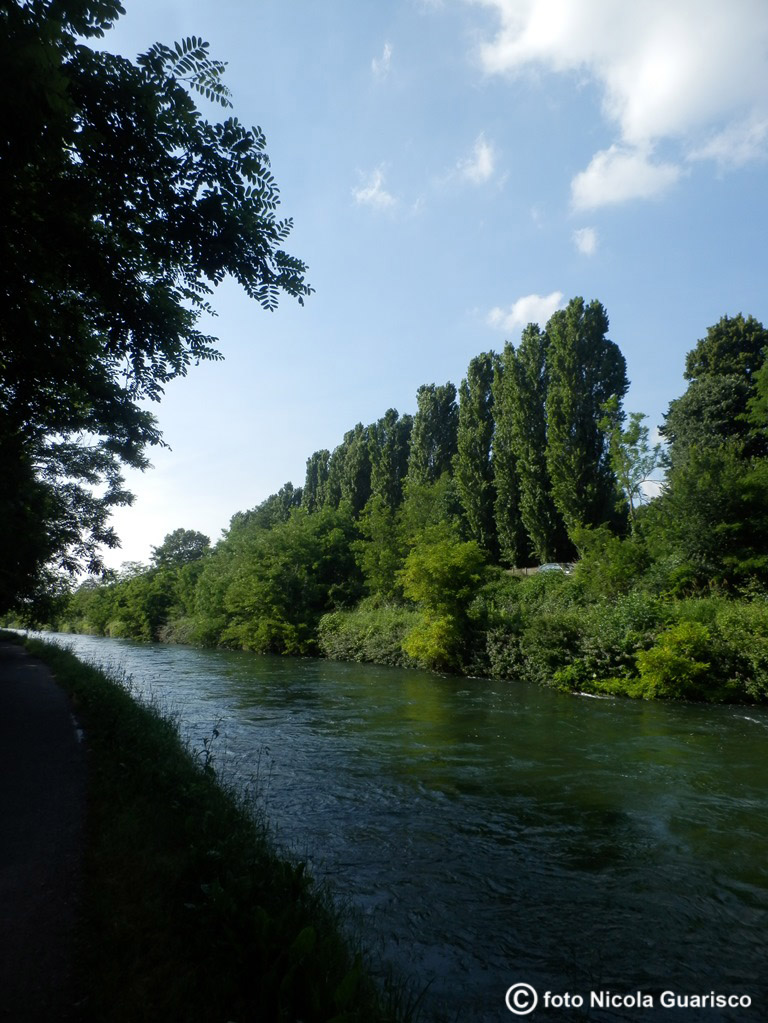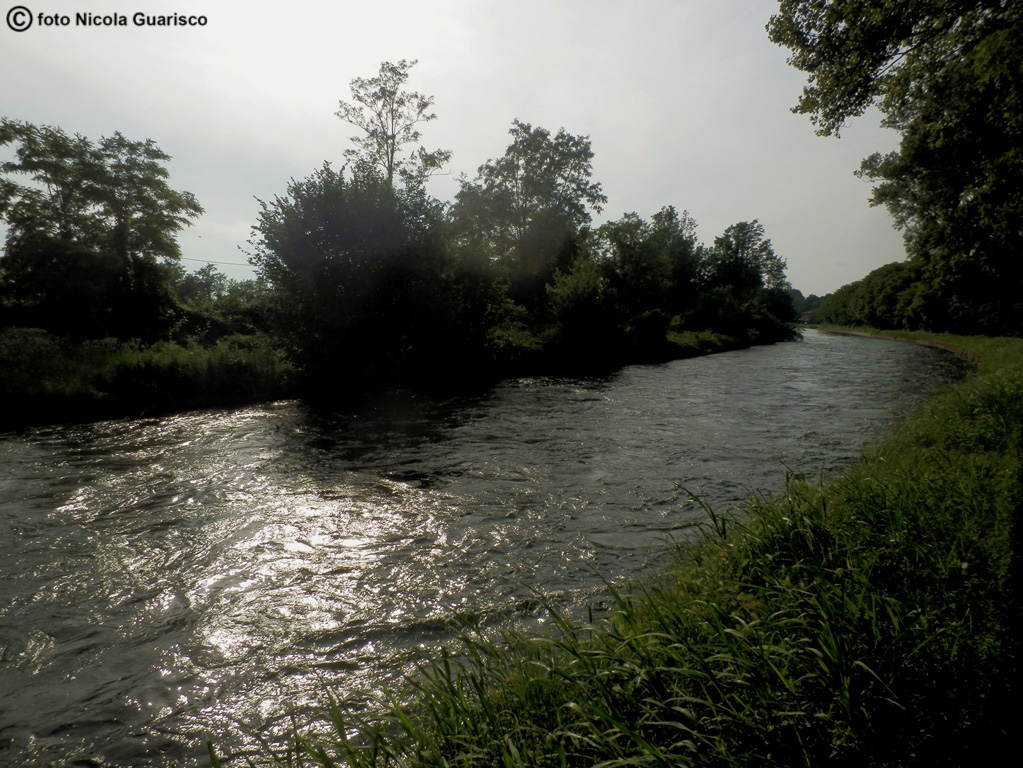 A green oasis. Right: June sunset.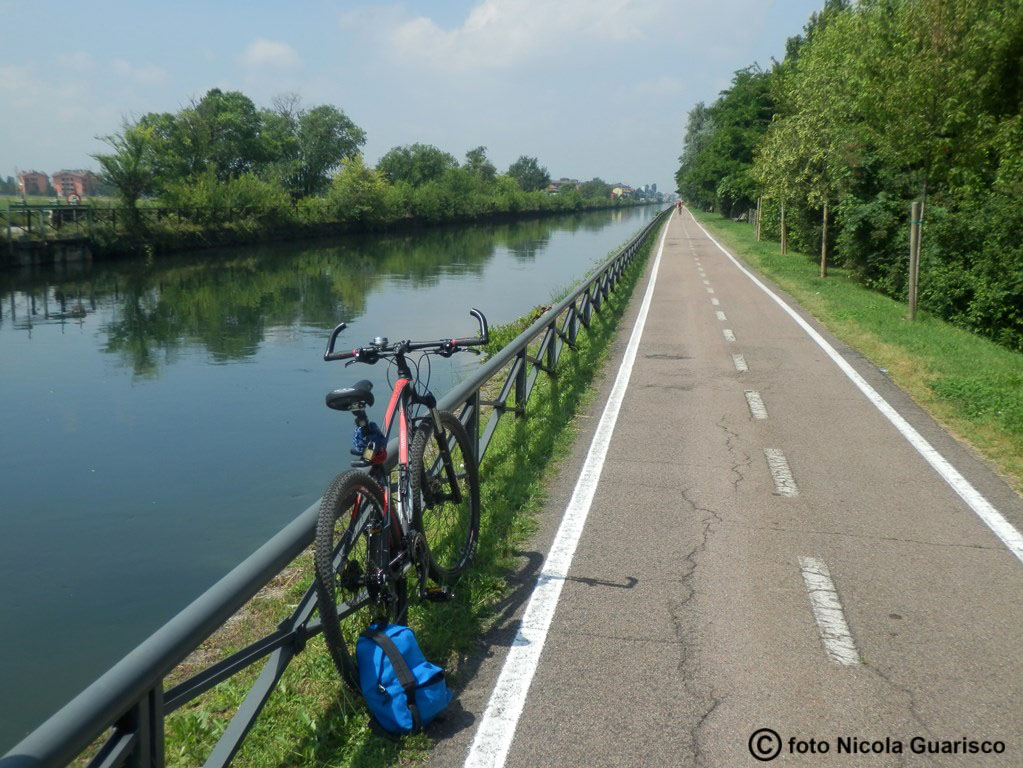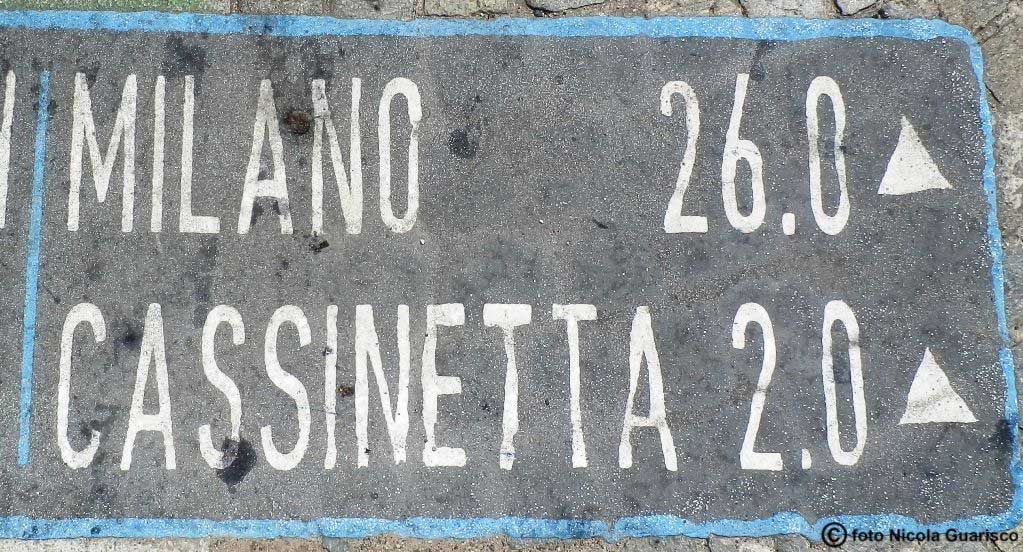 The bike path functions like a small highway and in some points it even resembles one. The straight stretch of road that runs from Abbiategrasso to Milan passes through vast cultivated fields permeated with intertwined countryside scents. The car route runs along the opposite side of the river bank.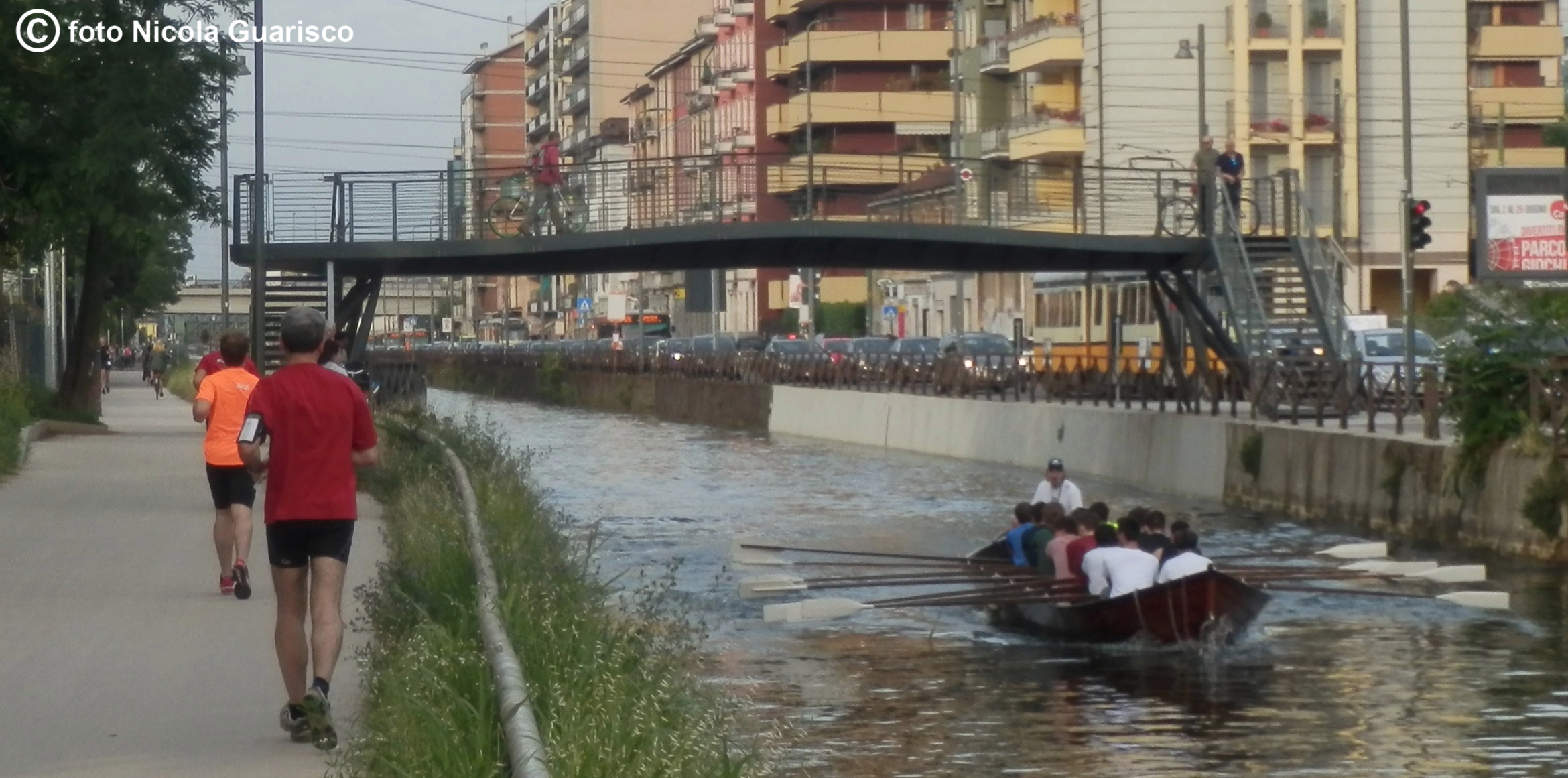 The sight of buildings becoming more crowded, the Milanese people enjoying their habitual jogging routine, the boats of the local Rowing Club and trams running in the distance along the river bank are all signs that you are approaching the city.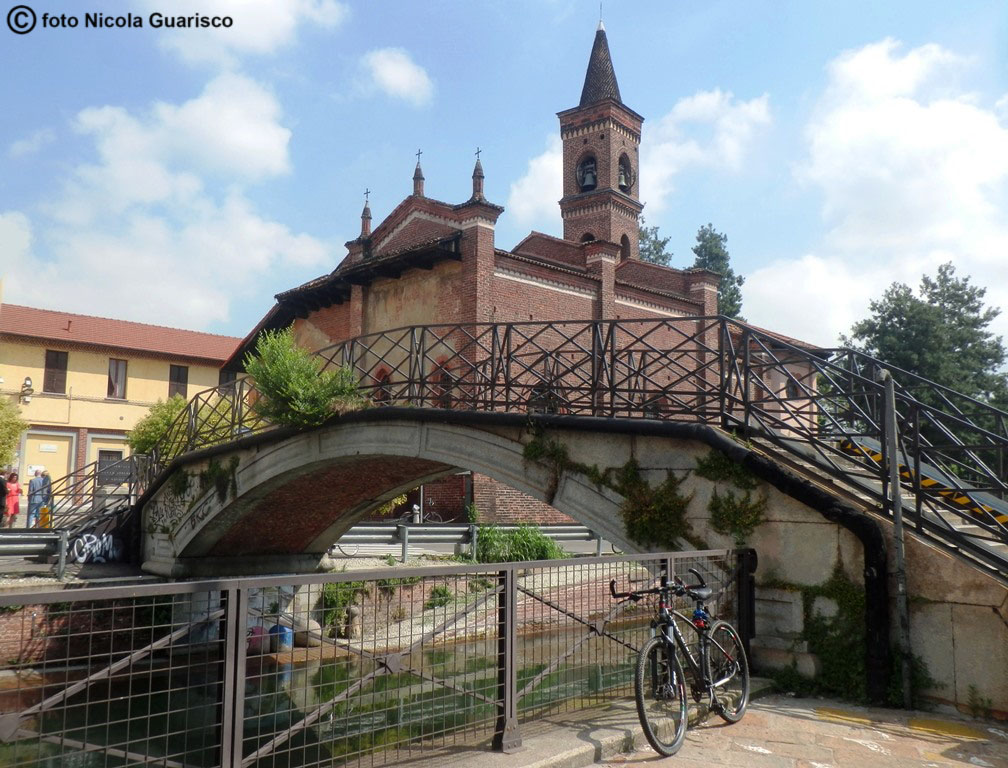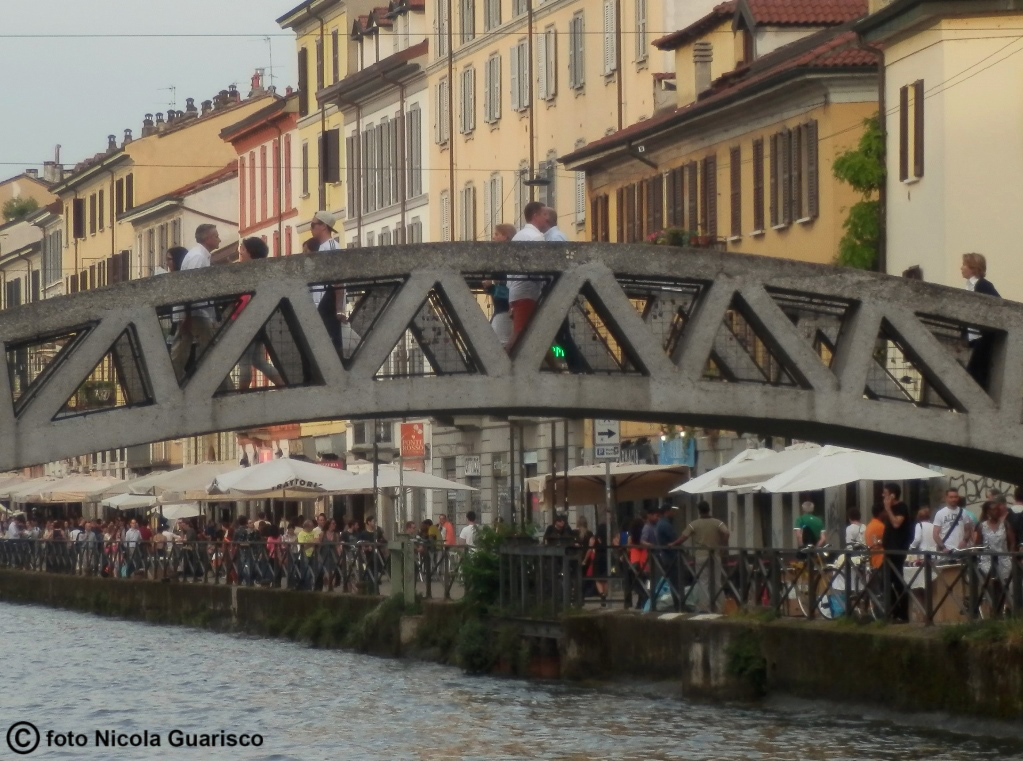 The church of St. Christopher. Right: the famous bridge made of concrete and grit, originally known as
Ponte della Madonnina (Bridge of Our Lady).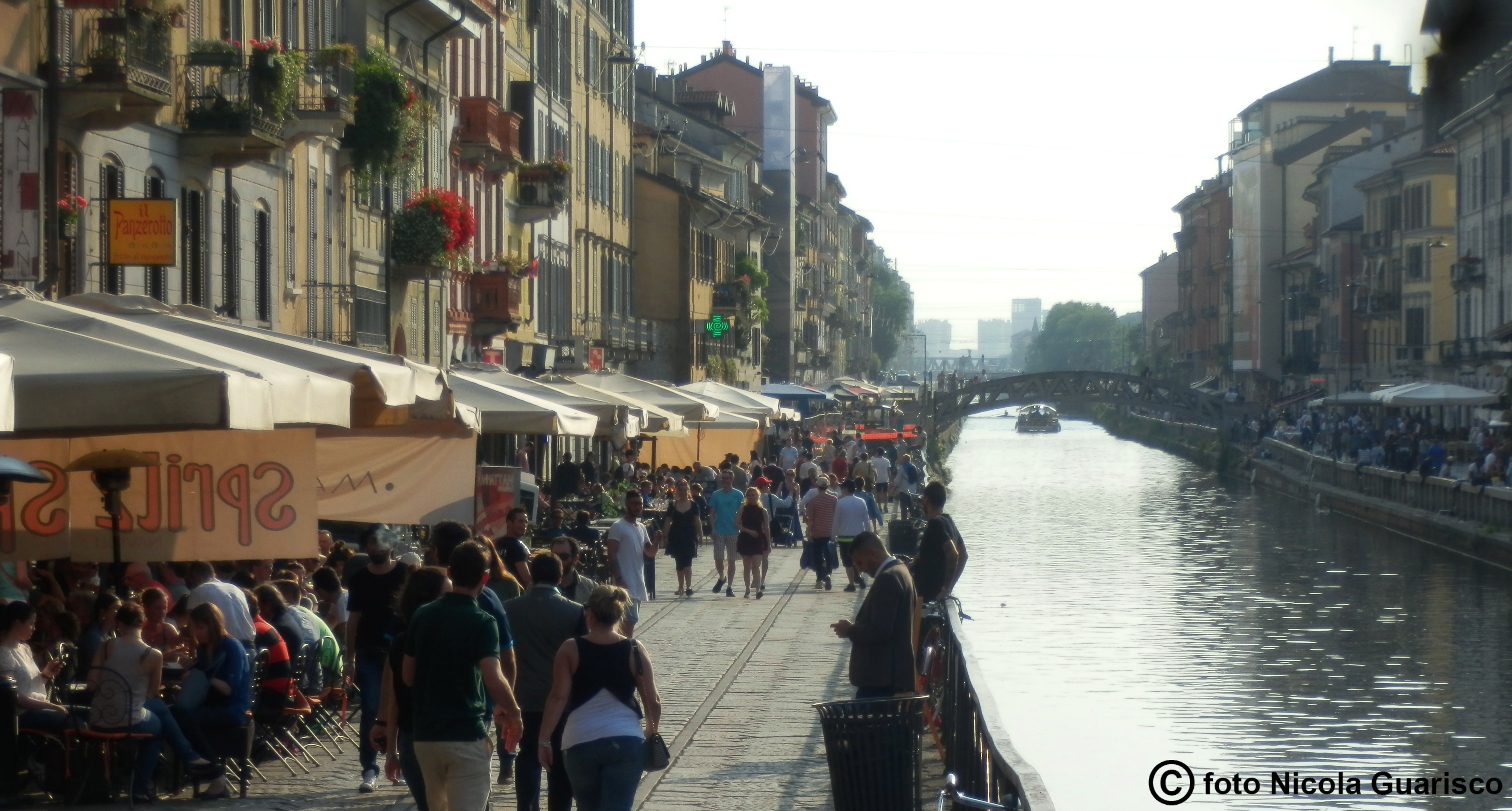 Bars and restaurants along the Naviglio at dinner time in summer.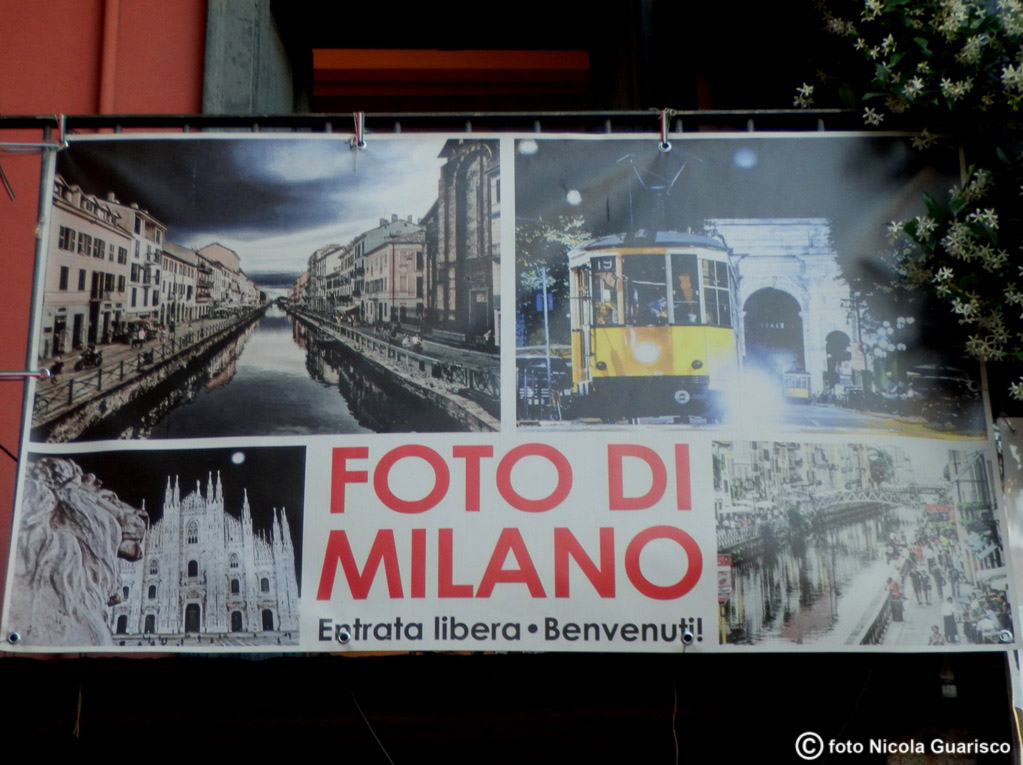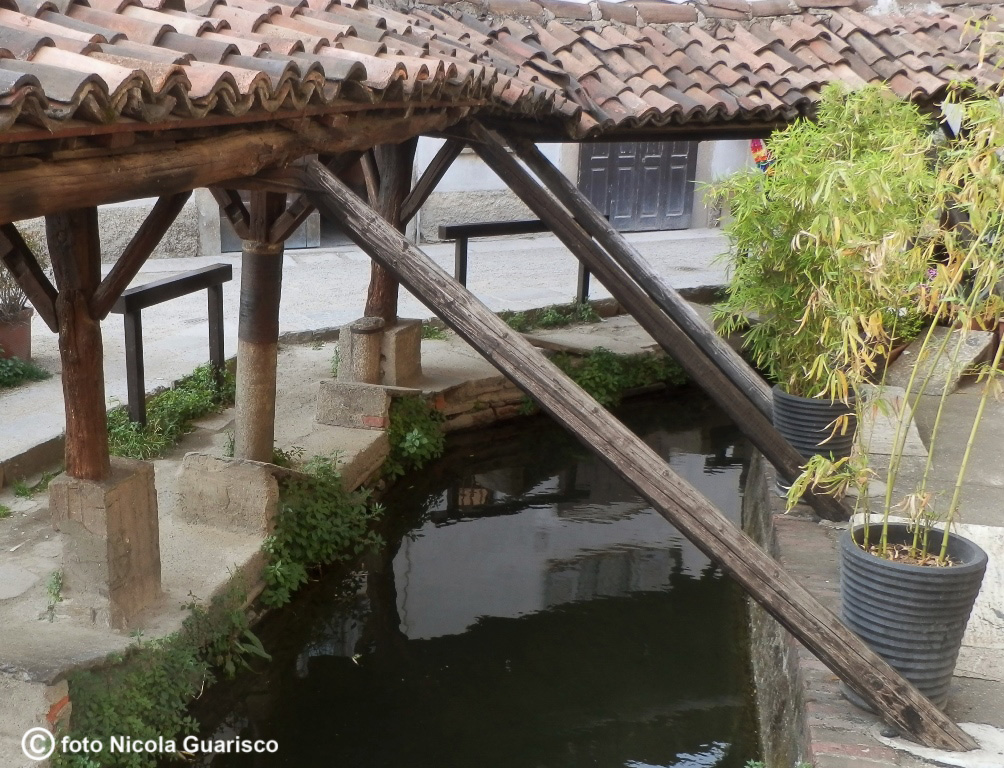 Photographers, painters and antique dealers in the Art District. Right: the old wash house.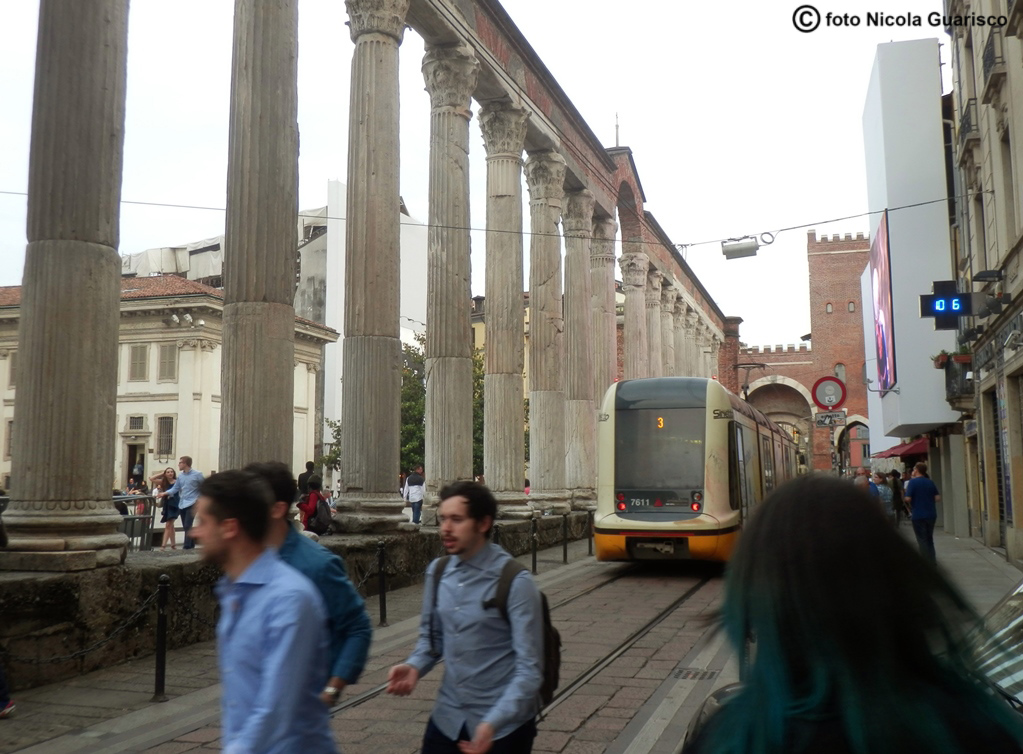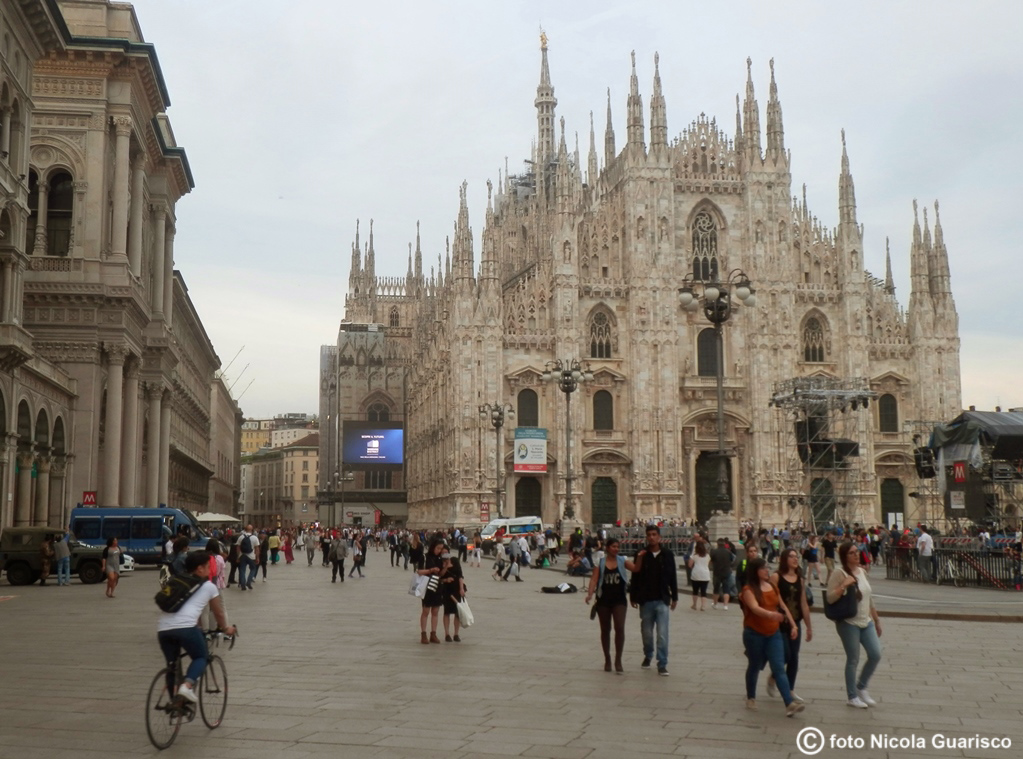 At the end of the day, we make our way back to the Cathedral starting from the Darsena.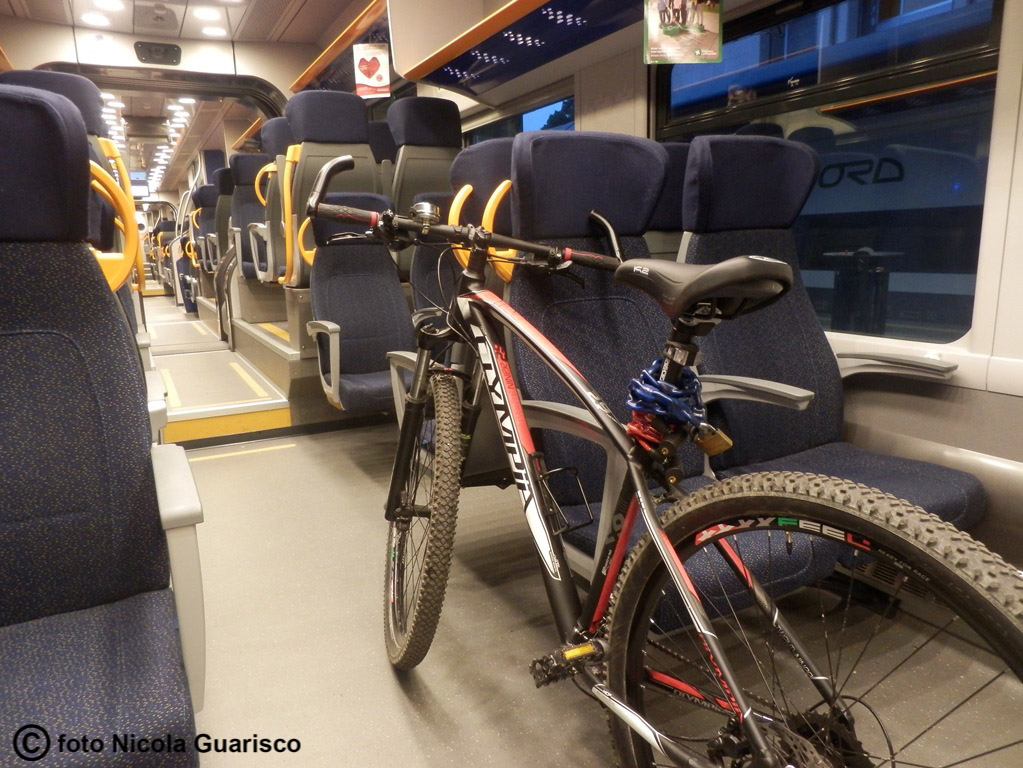 The train Trenord.
Milan