Milan by night
Milan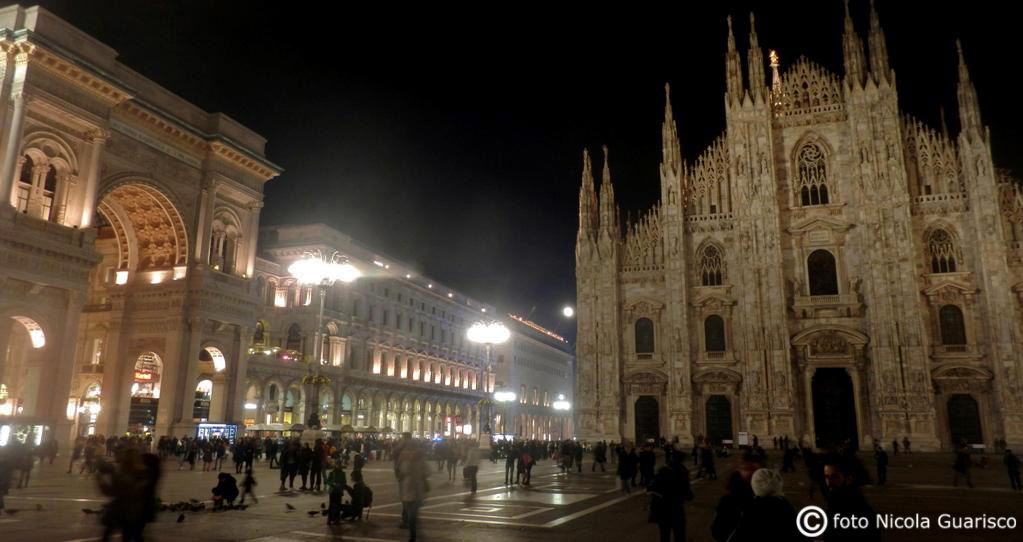 Although taking pictures at night is always a difficult task, I managed to convey the city's fascinating urban outline enhanced by the evening lights. In this case, during the autumn months the best times for photography are the late afternoon hours. Let's begin with Piazza del Duomo…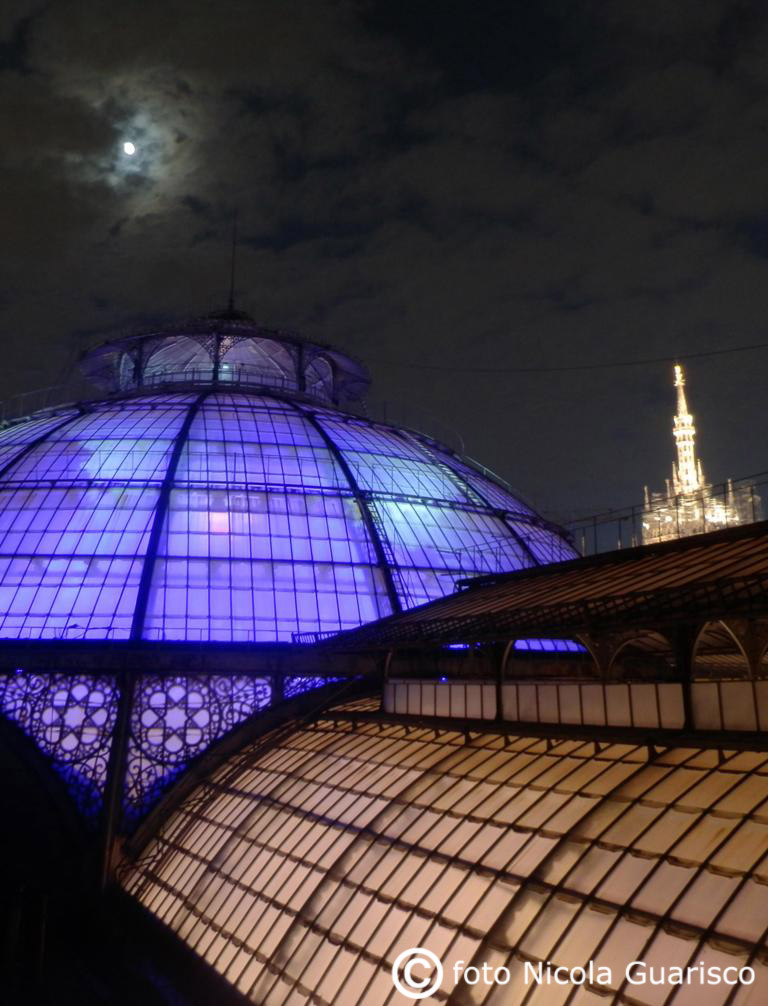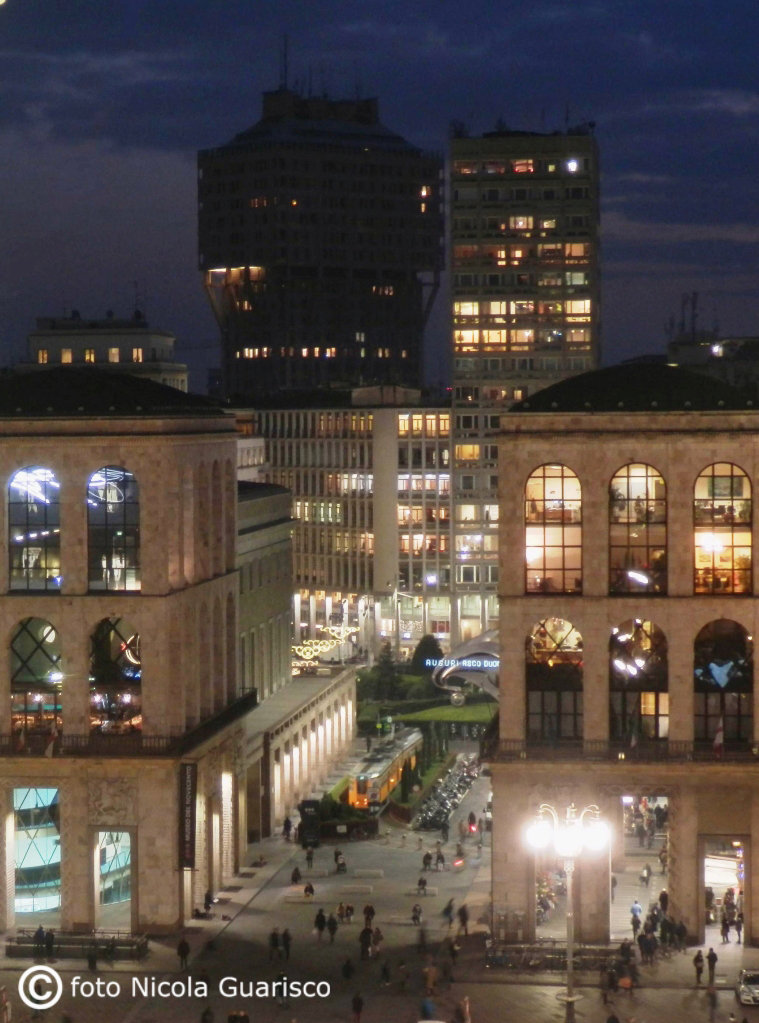 The cast iron roof of the Gallery can be accessed through a walkway from where you can enjoy suggestive views after dusk. Gustav Eiffel took inspiration from this structure when designing the Eiffel Tower of Paris, erected twenty years later.
The Gallery dominates Piazza Duomo
on the southern side.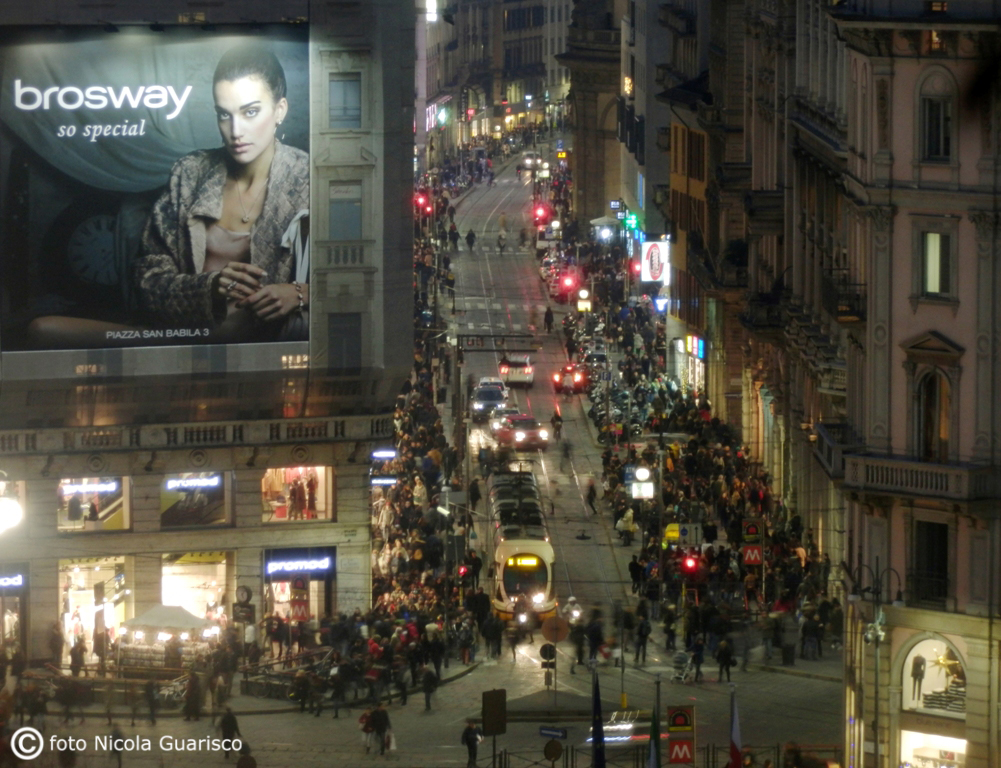 Via Torino, on the corner with Piazza Duomo, a bustling shopping street and a crossroads of teen fashion.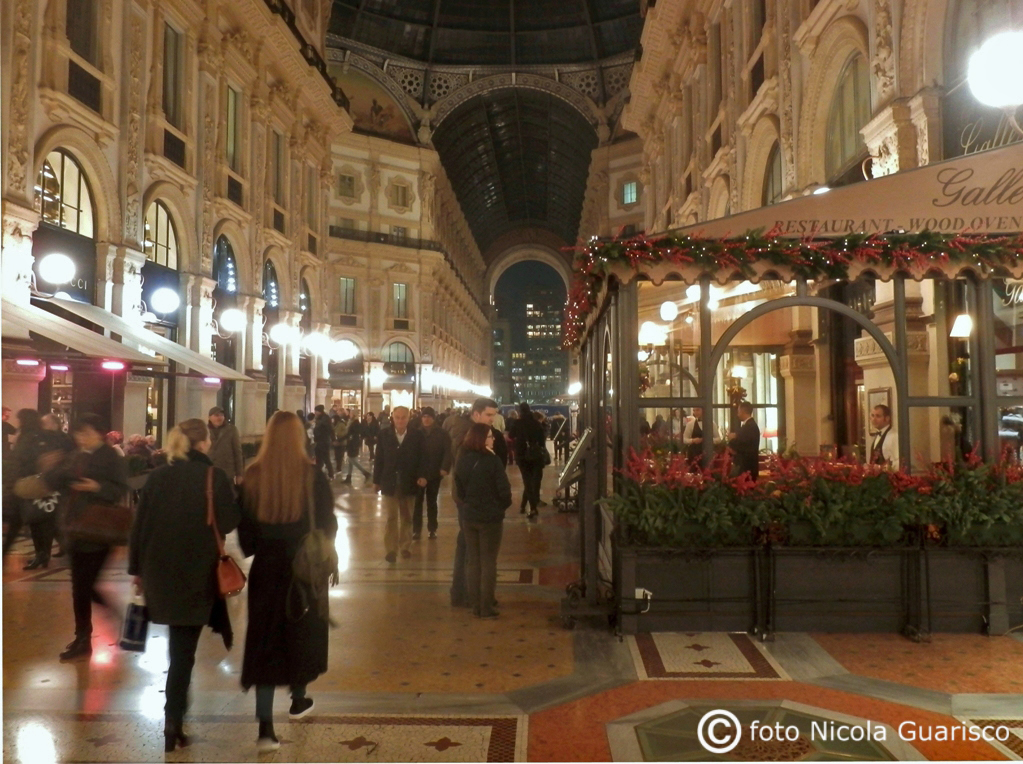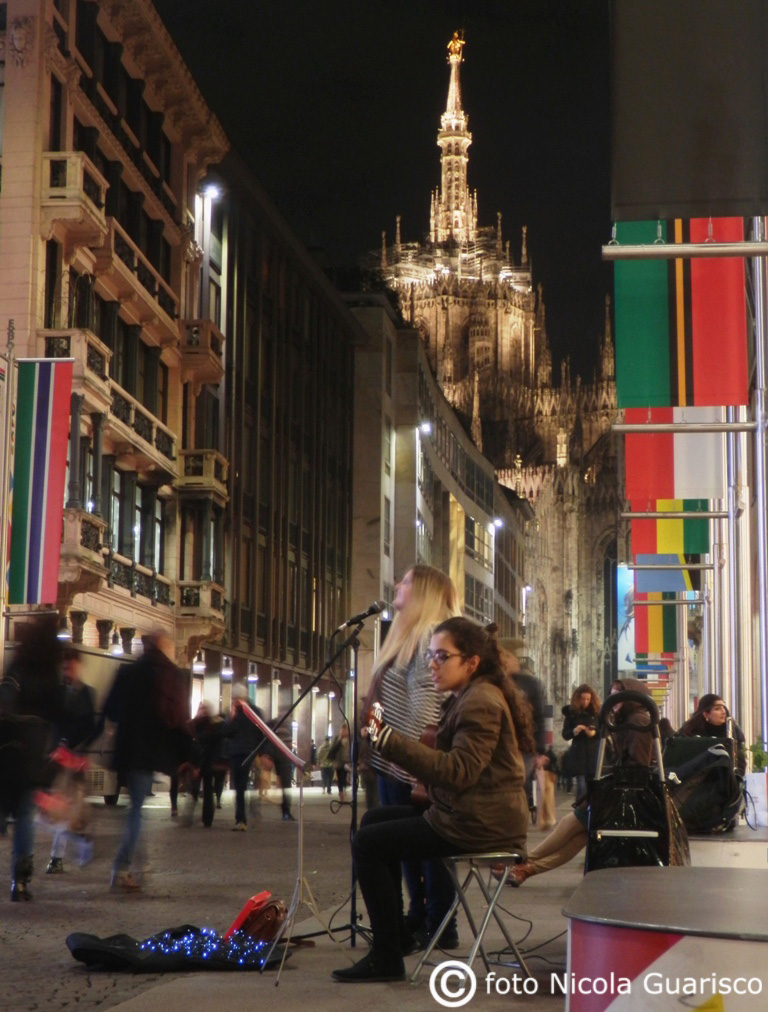 A view of the Gallery interior and Corso Vittorio Emanuele with the Cathedral.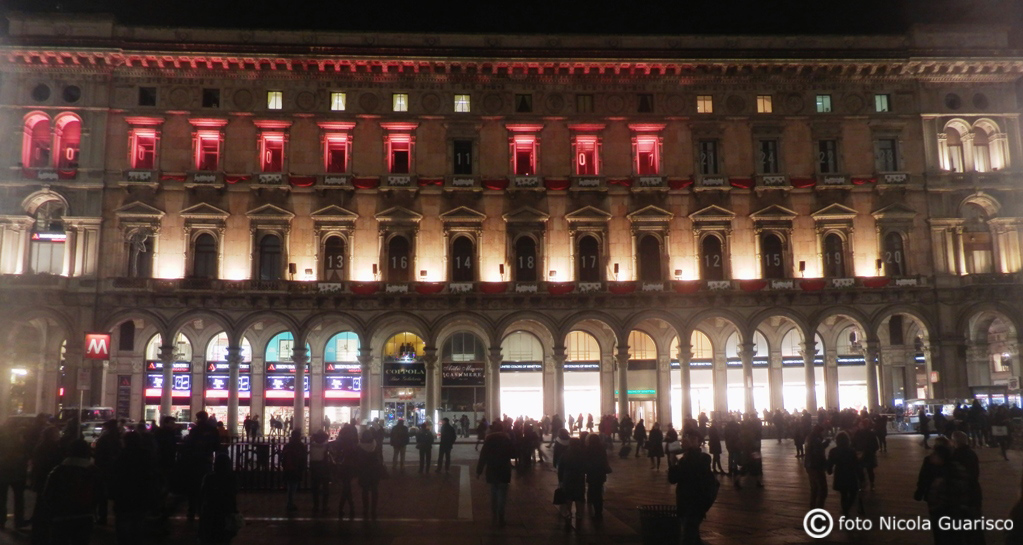 The porticoed buildings of Piazza Duomo.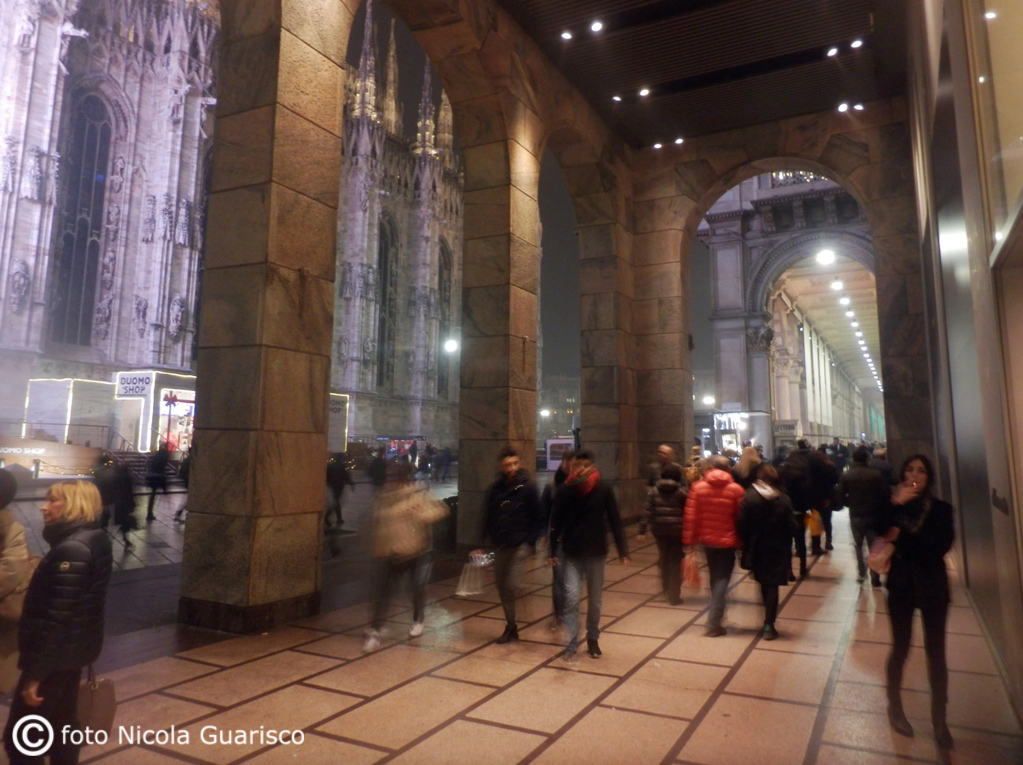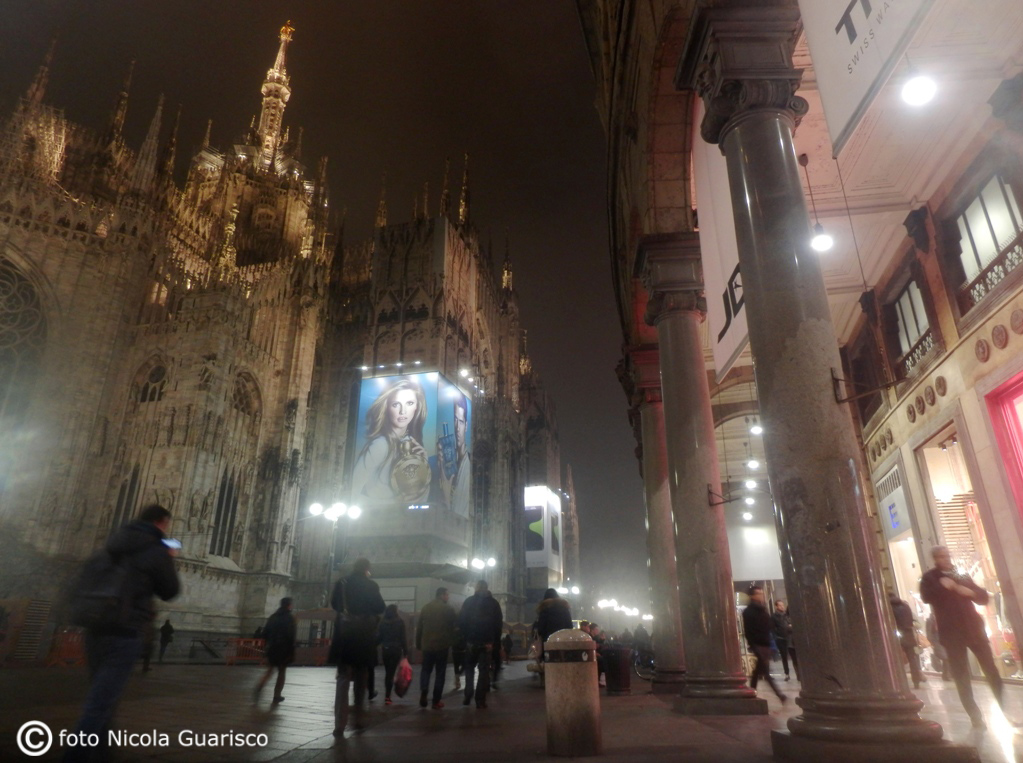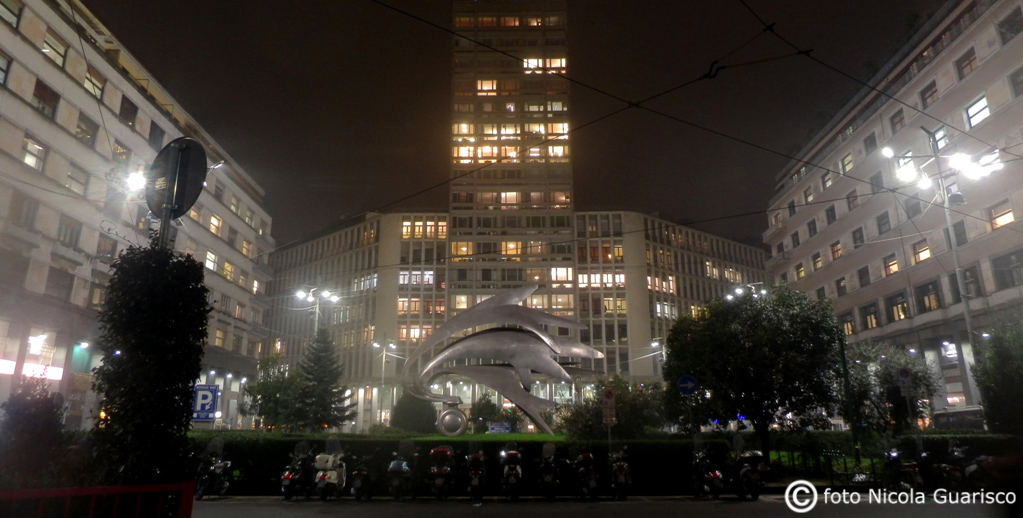 In the evening, Piazza Diaz resembles a flow of shining steel. The square is adjacent to the Cathedral.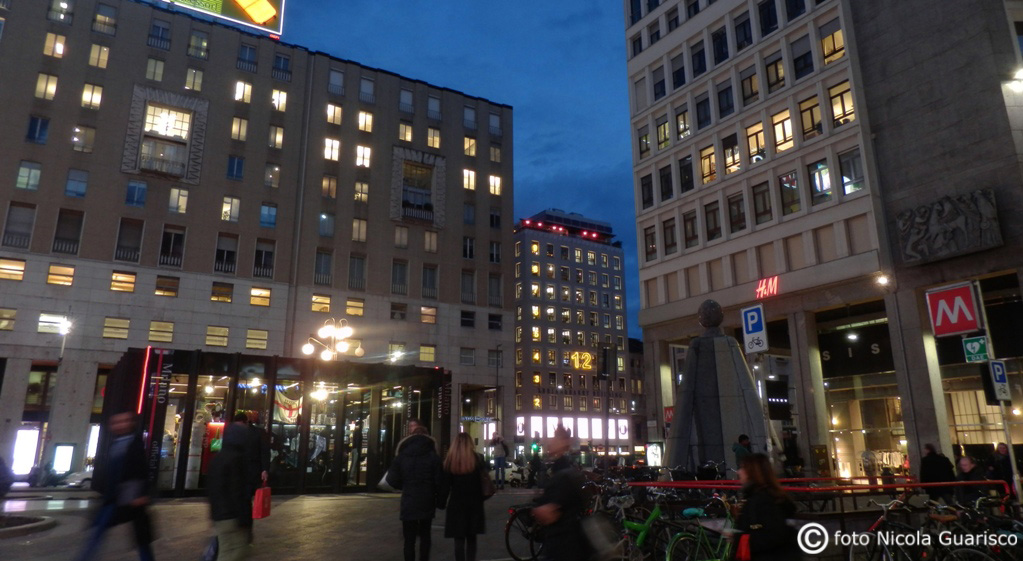 A rationalist atmosphere in Piazza San Babila, centrally located at the heart of the city.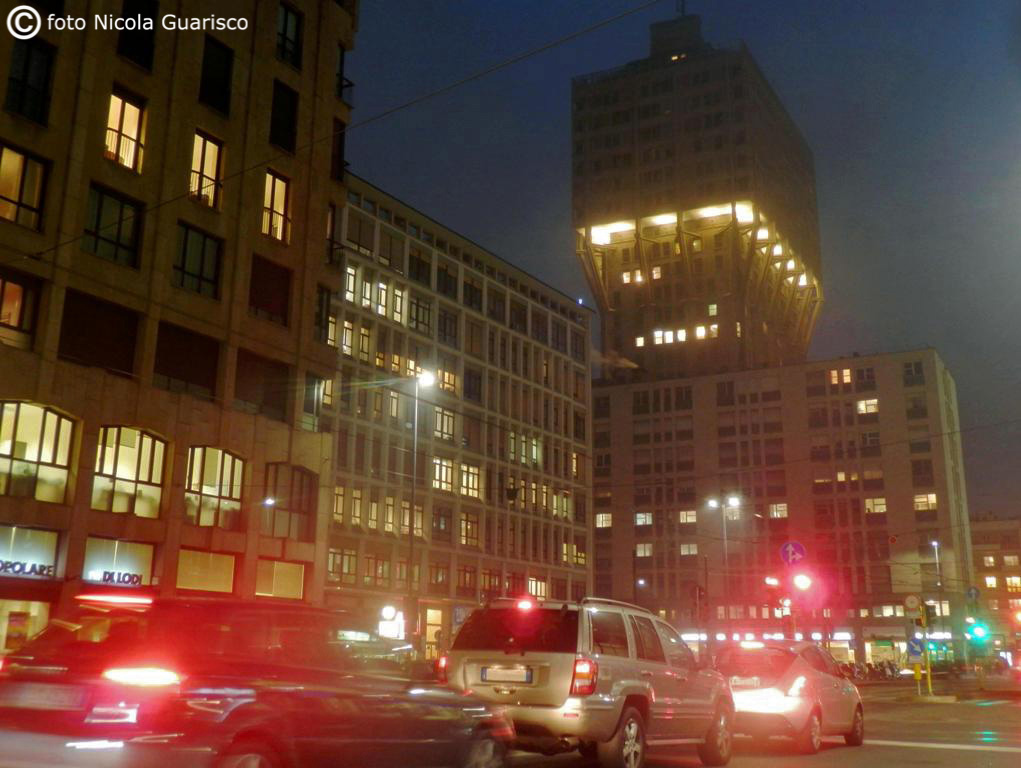 Via Larga dominated by the Velasca Tower with its magical night-time atmosphere.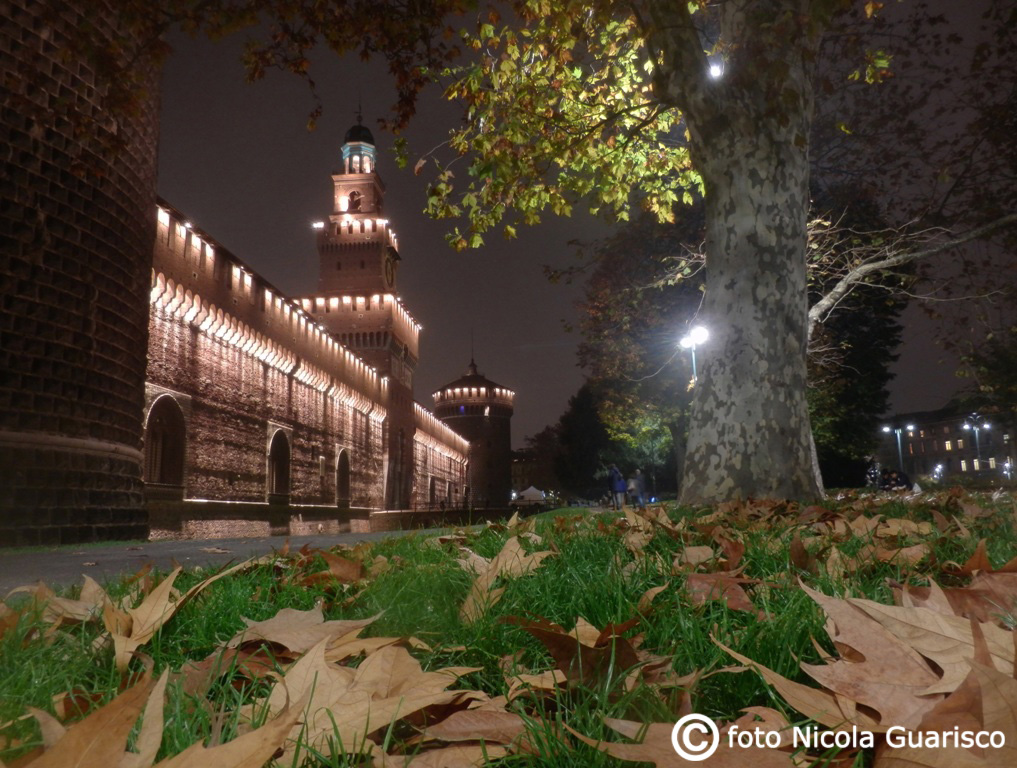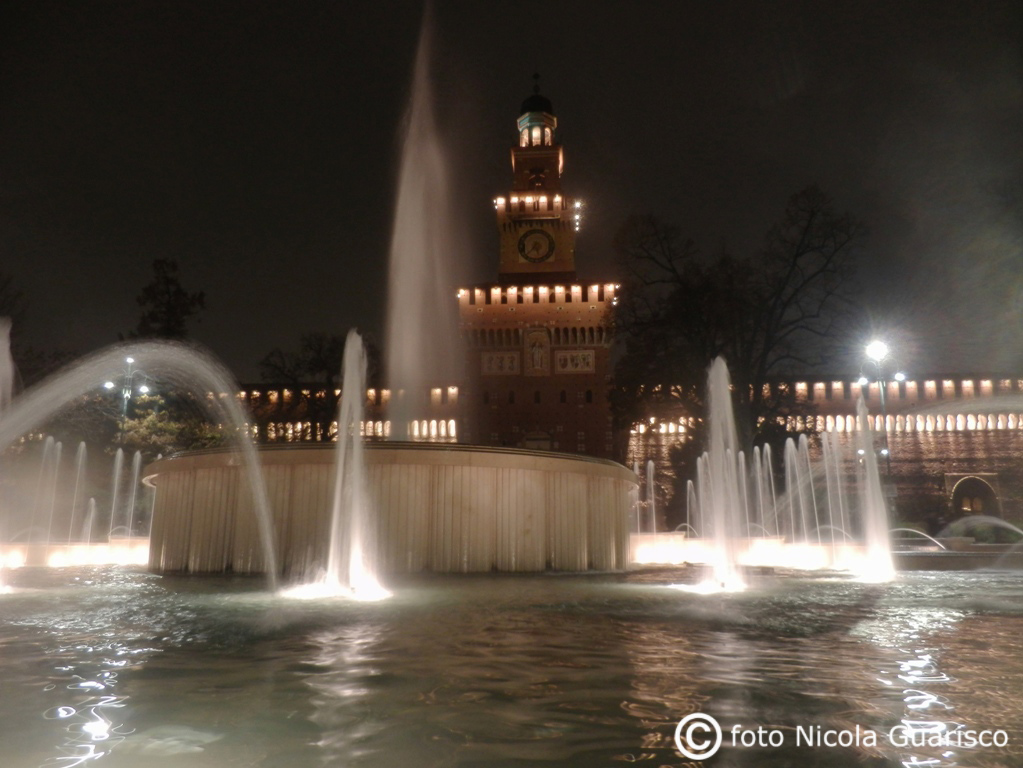 Pausing for reflection at Sforza Castle.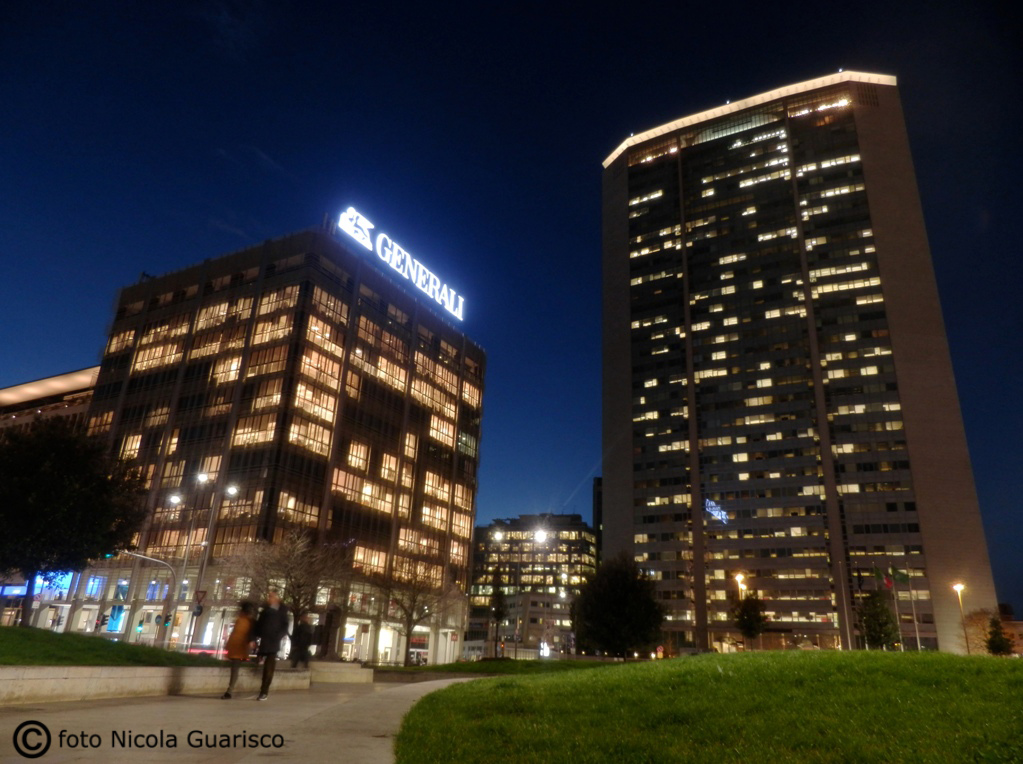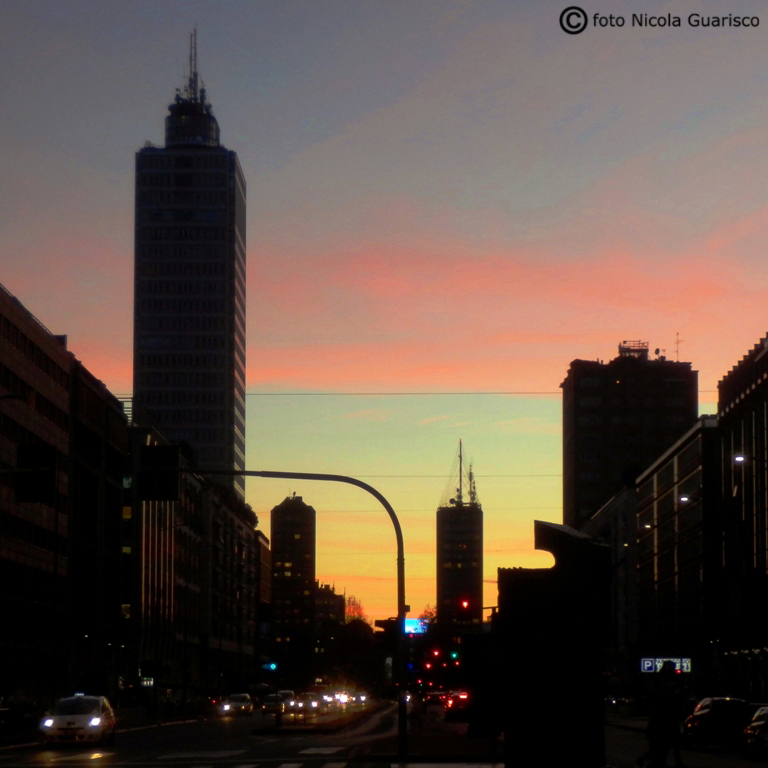 The Pirelli skyscraper, Lord of the night.
View of the Breda Tower against a stunning backlit sunset.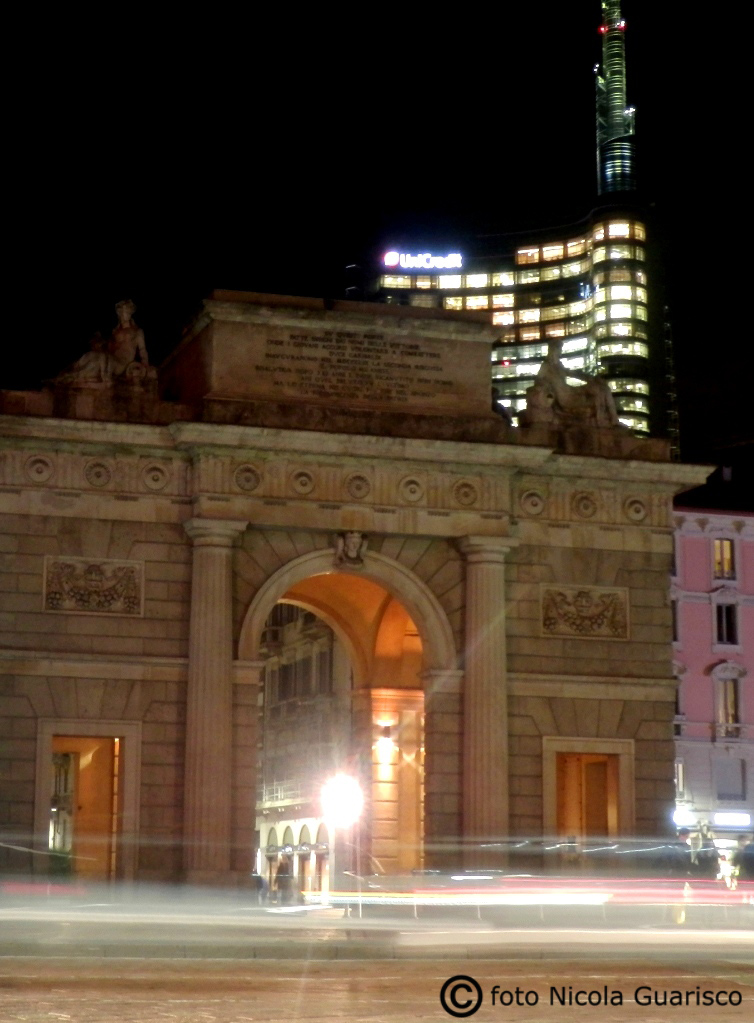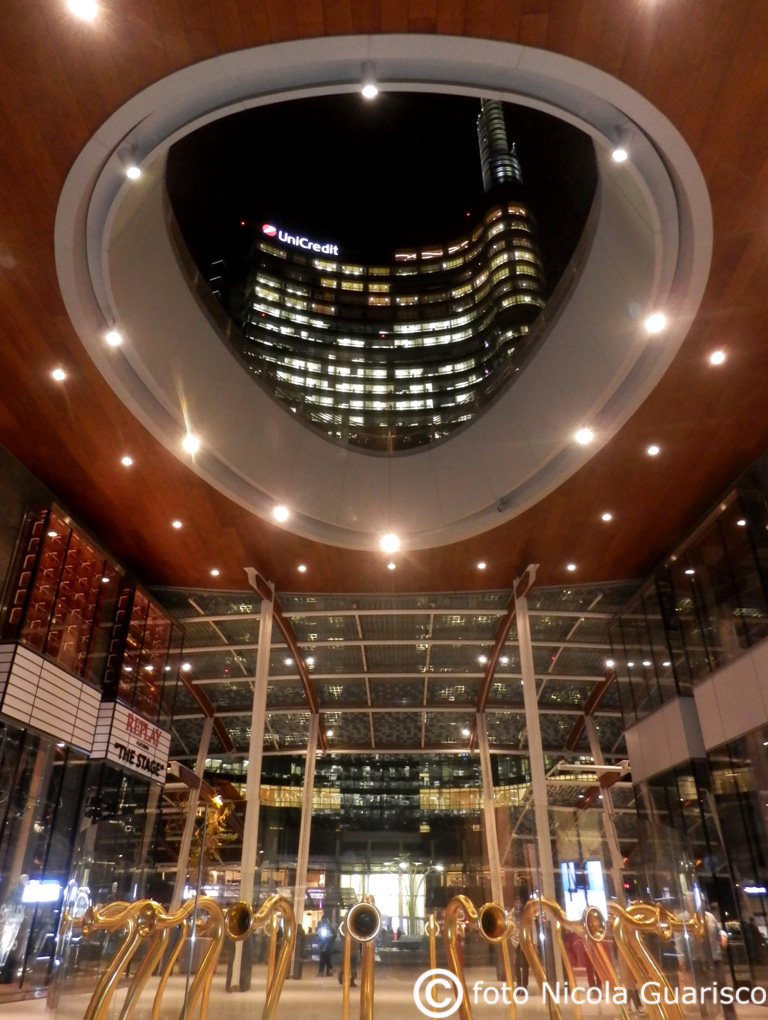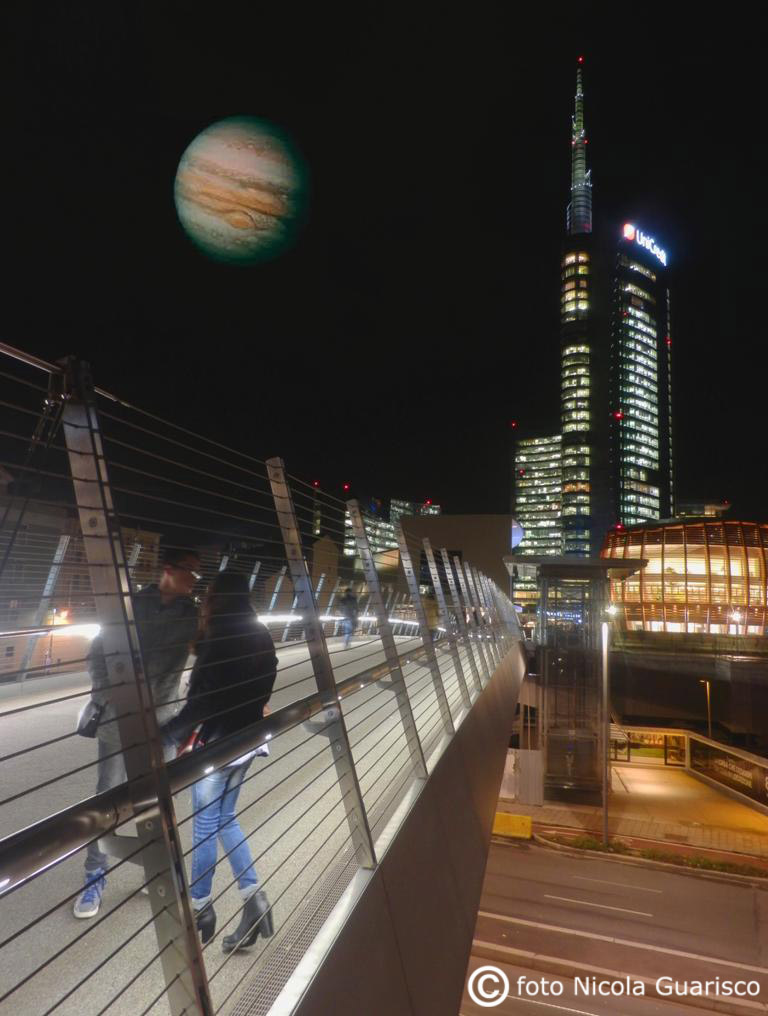 Porta Nuova, one of the fantastic sites in Milan. Even Jupiter is in the sky tonight...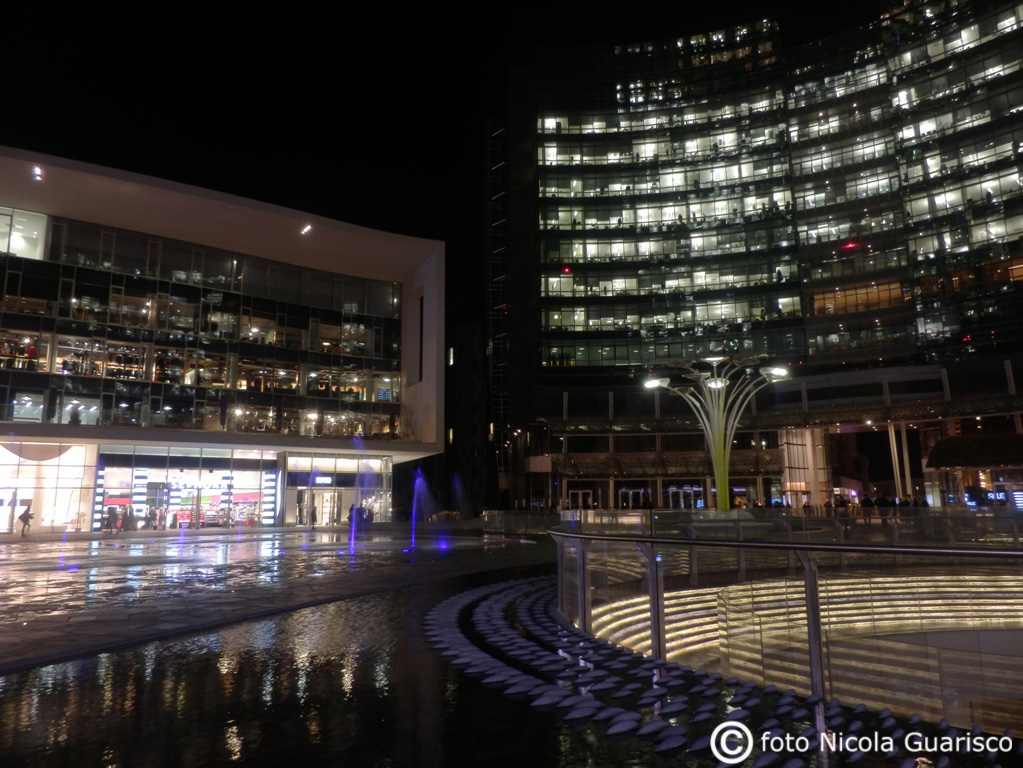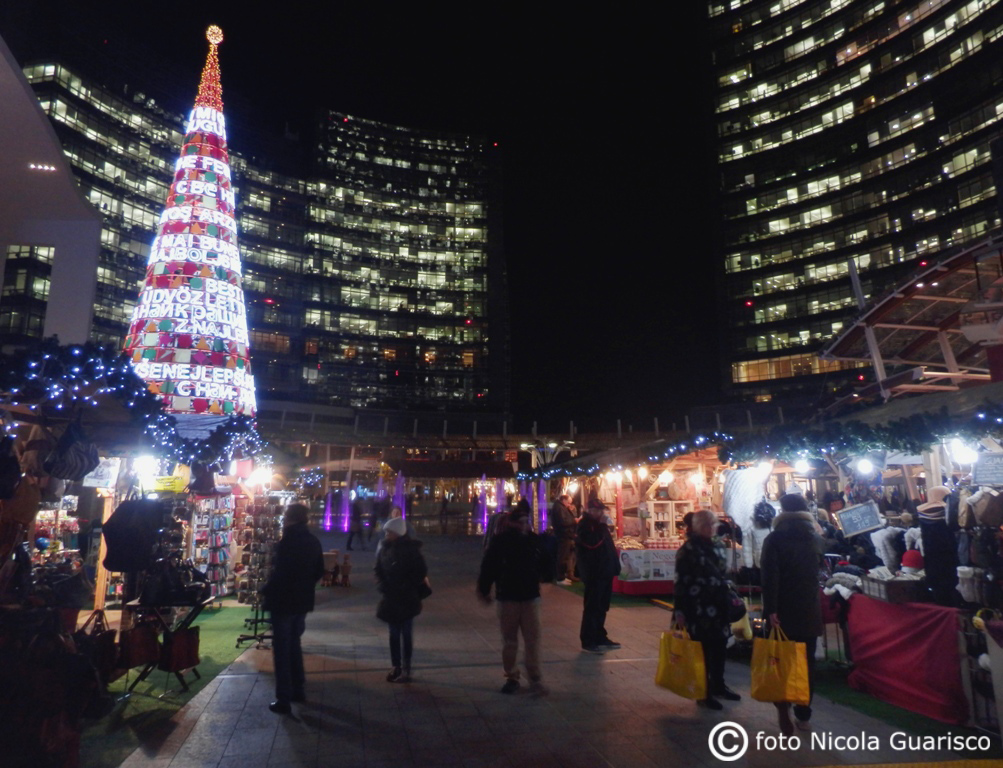 Piazza Gae Aulenti.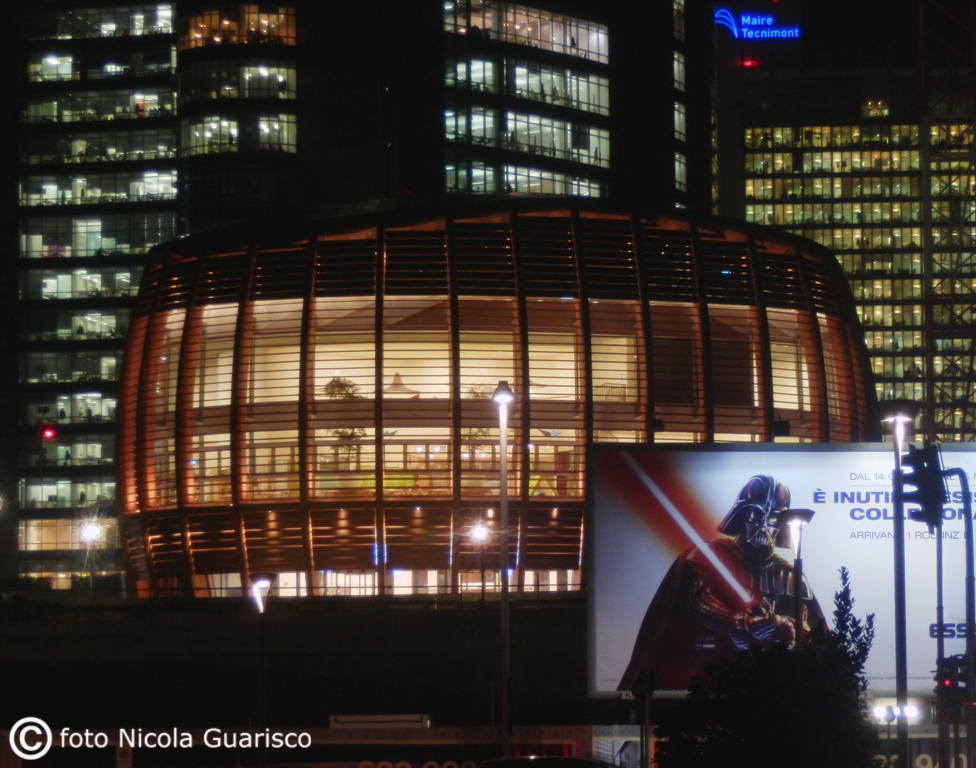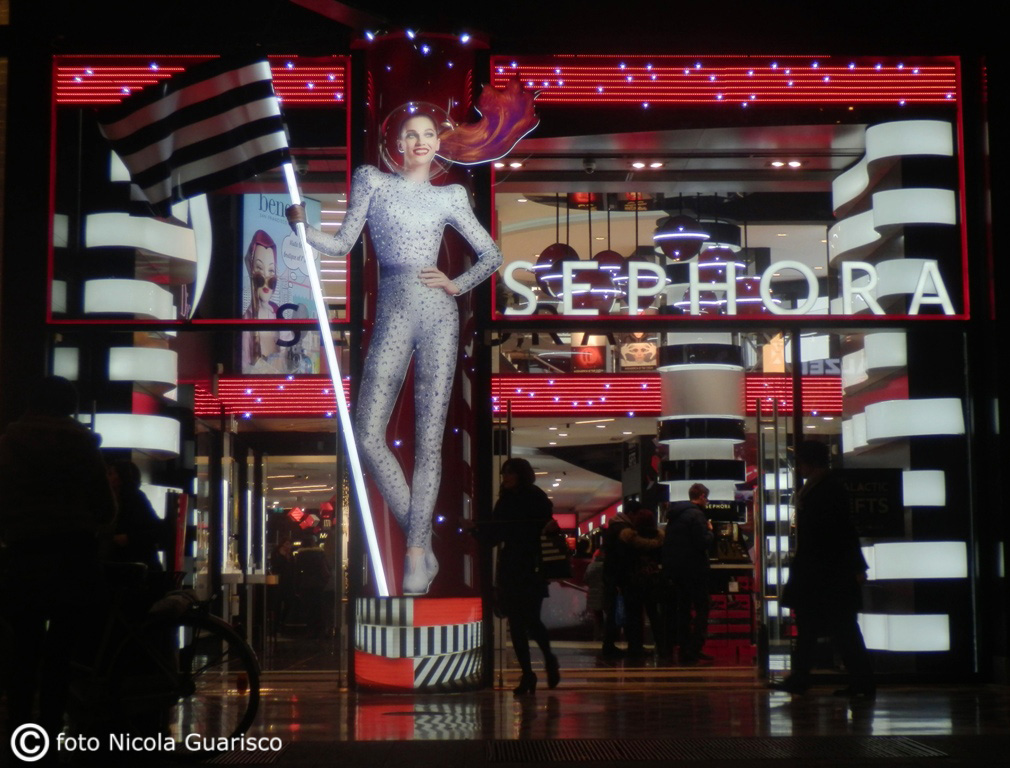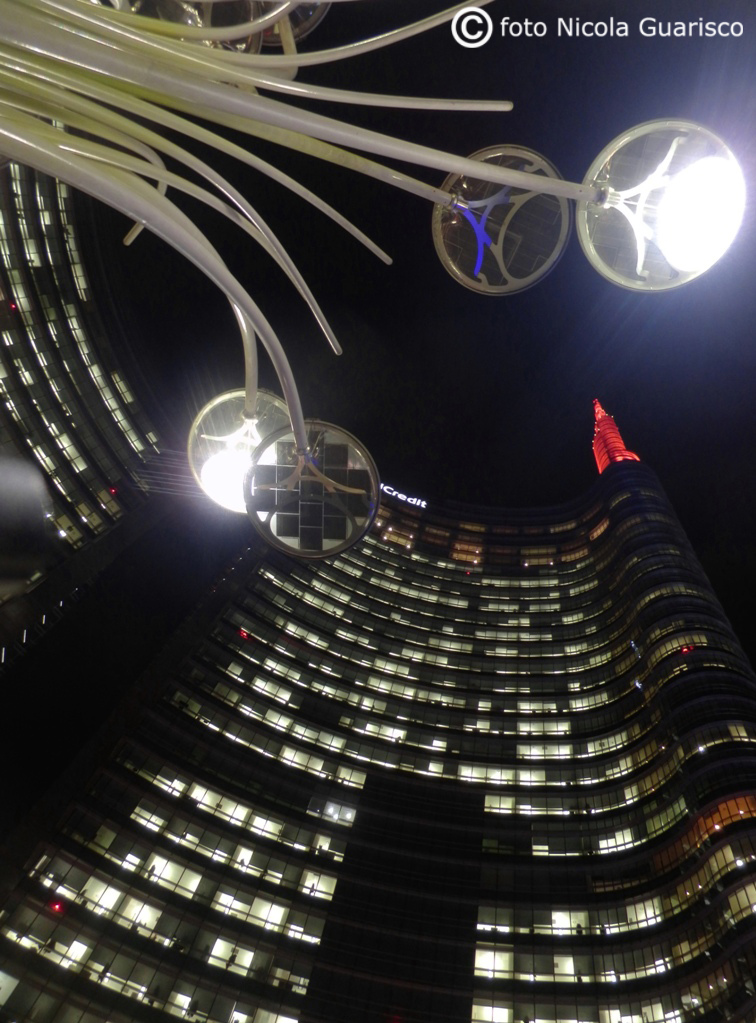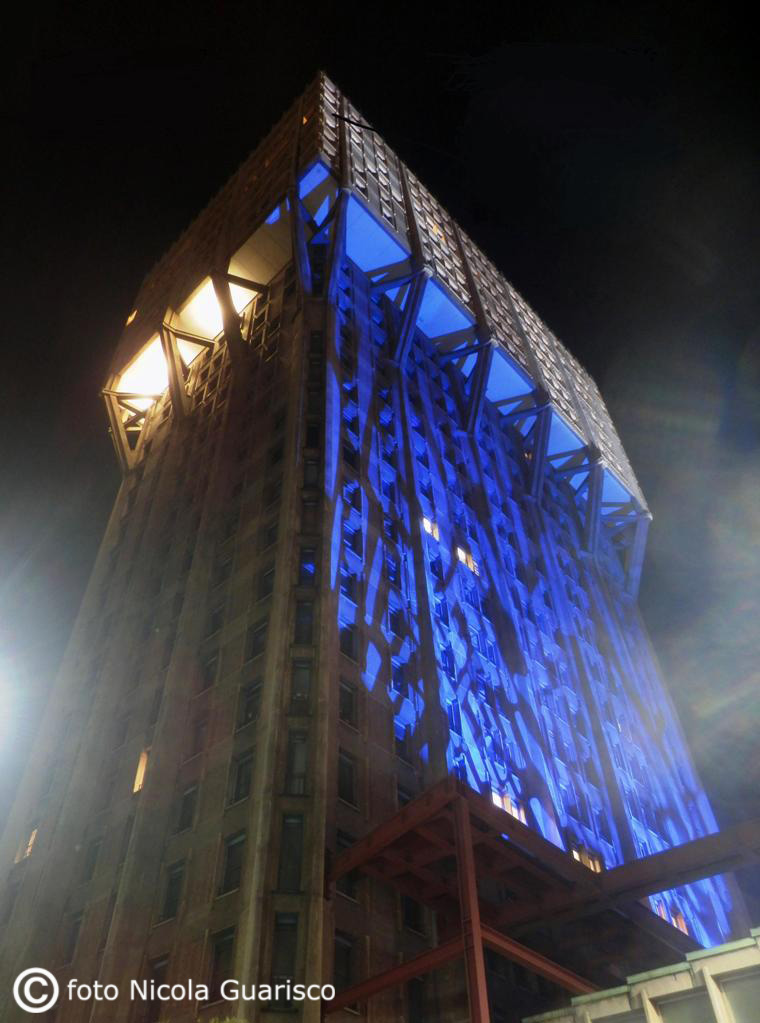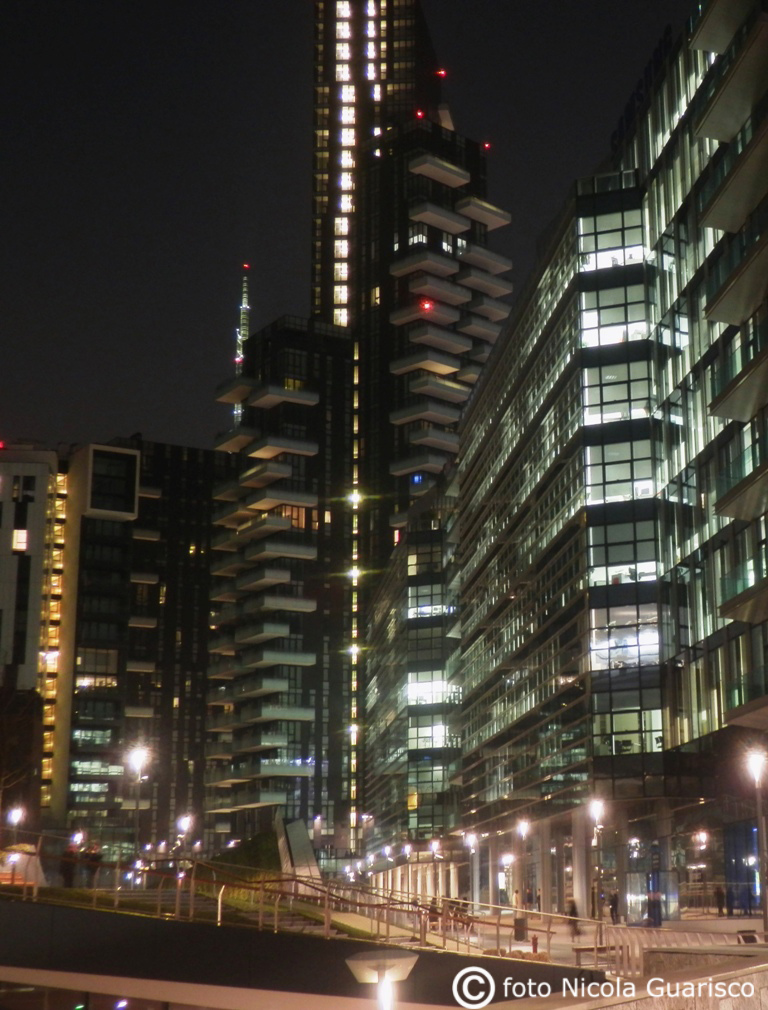 The Unicredit Tower with its peculiar red spire, the Velasca Tower lit up in blue and Via Joe Colombo,
give Milan a vague resemblance to Gotham City.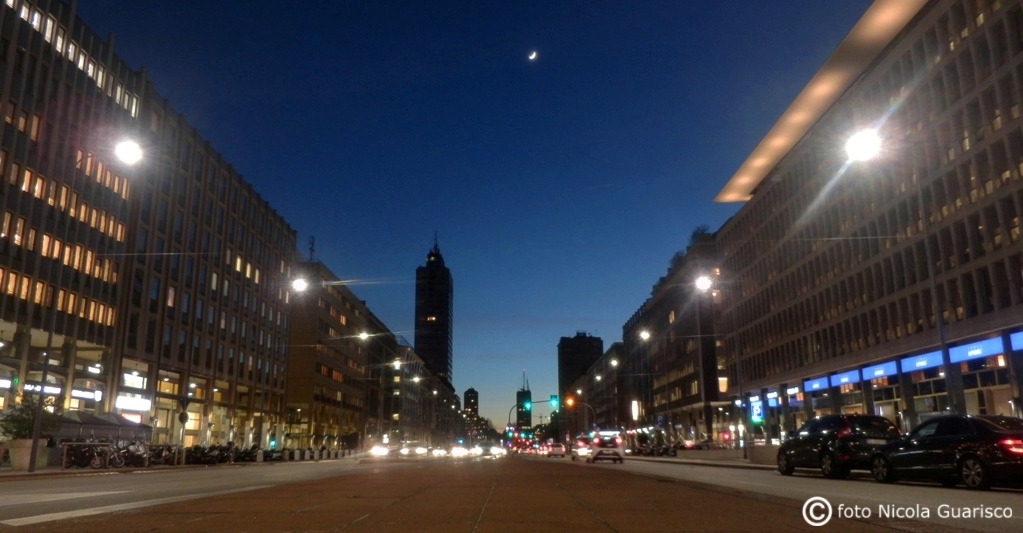 A cold winter moon shines on Via Vittor Pisani, the straight road that runs past the central station.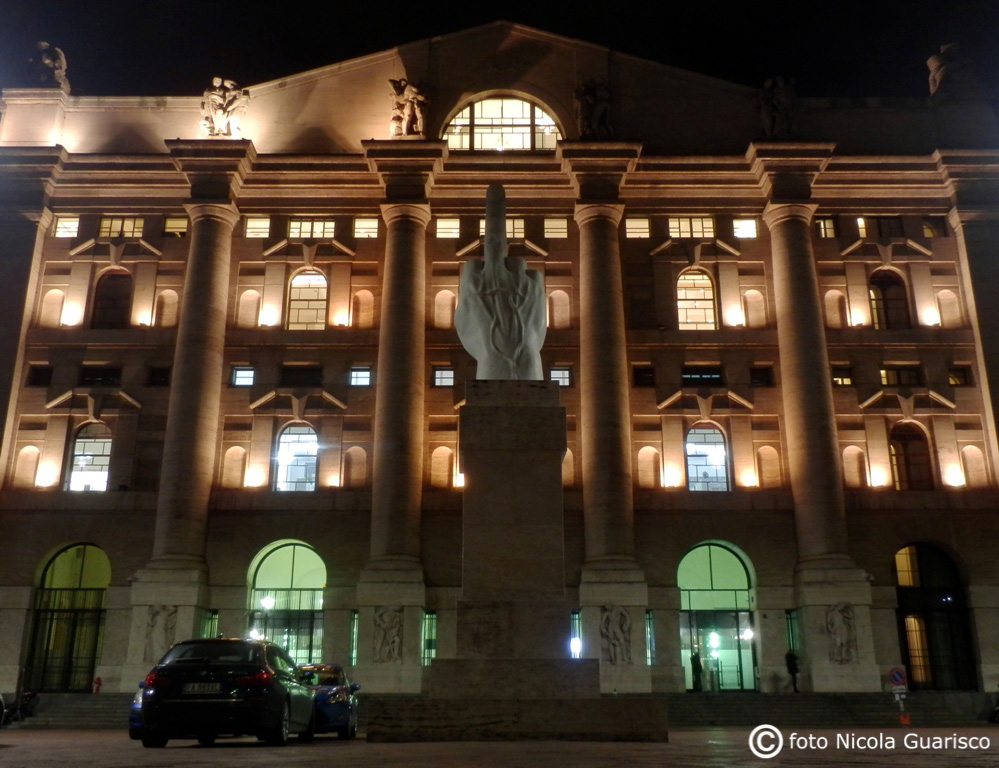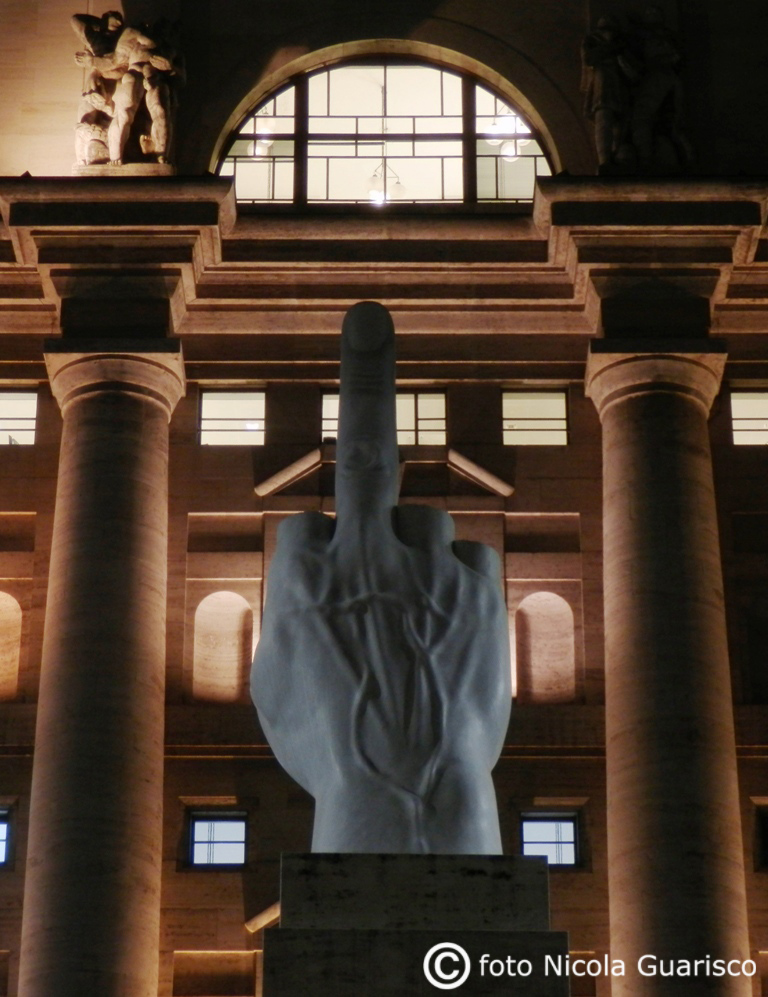 The Stock Exchange, in Piazza Affari (Mezzanotte Palace). Right: the sculpture by Maurizio Cattelan.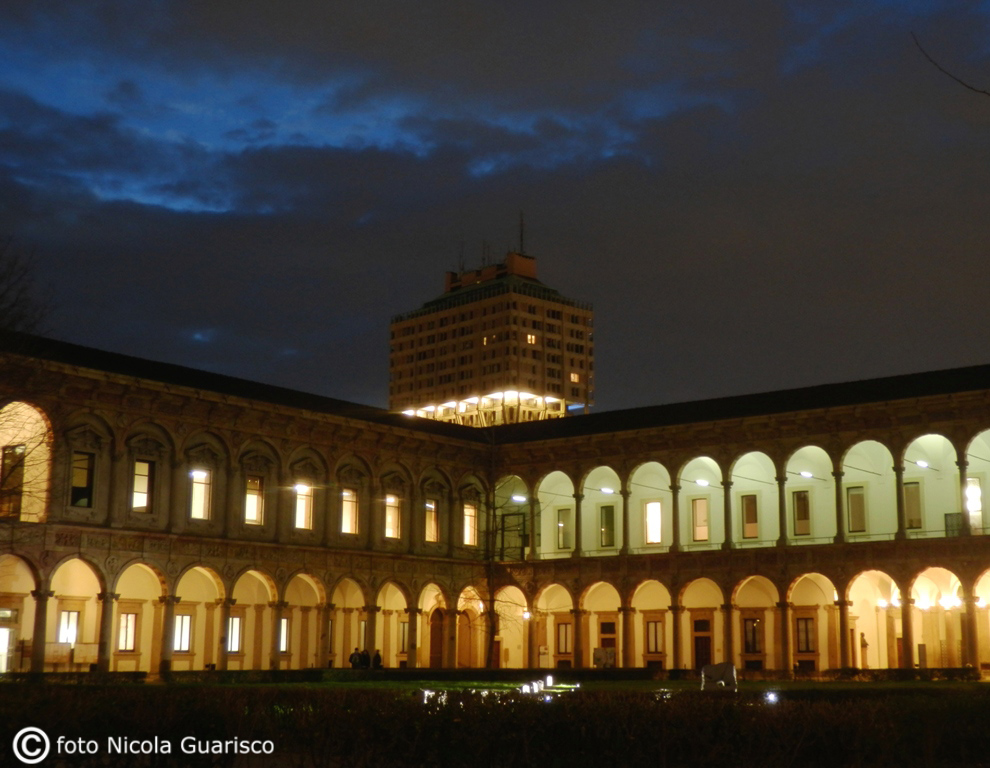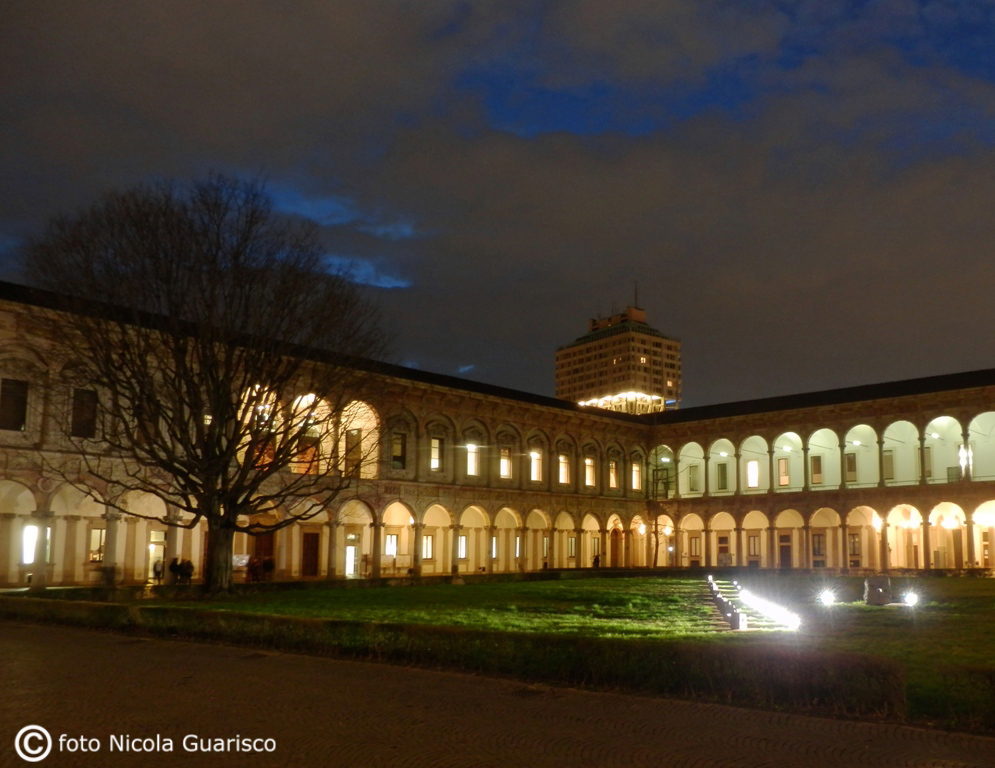 The porch of Ca' Granda.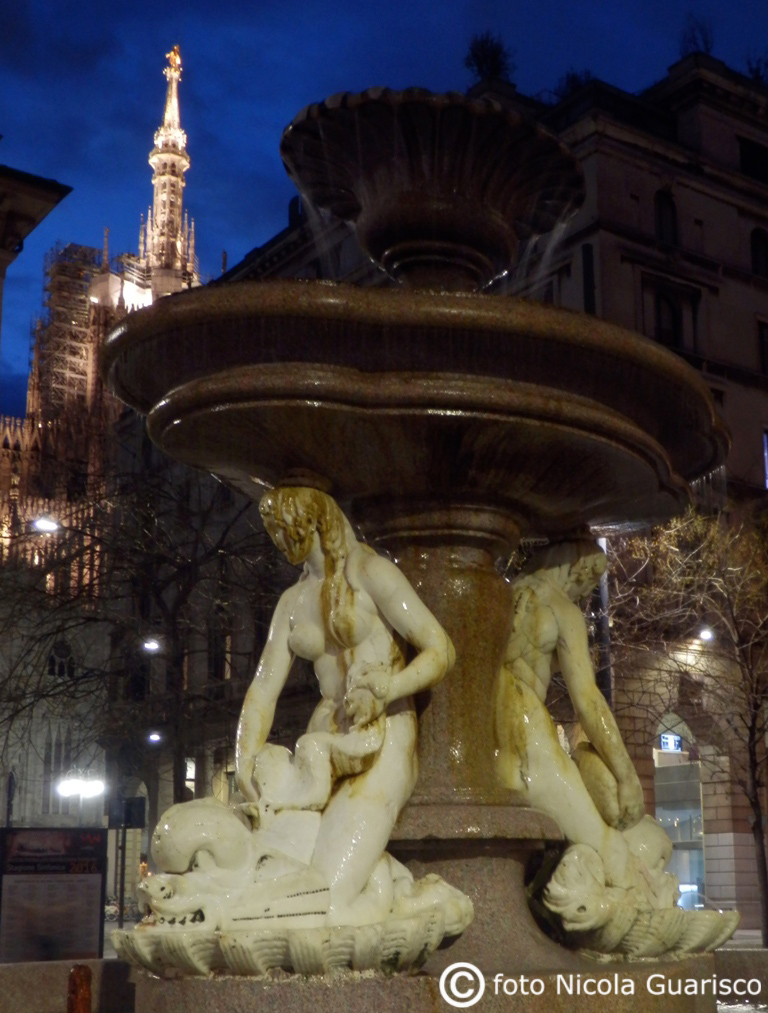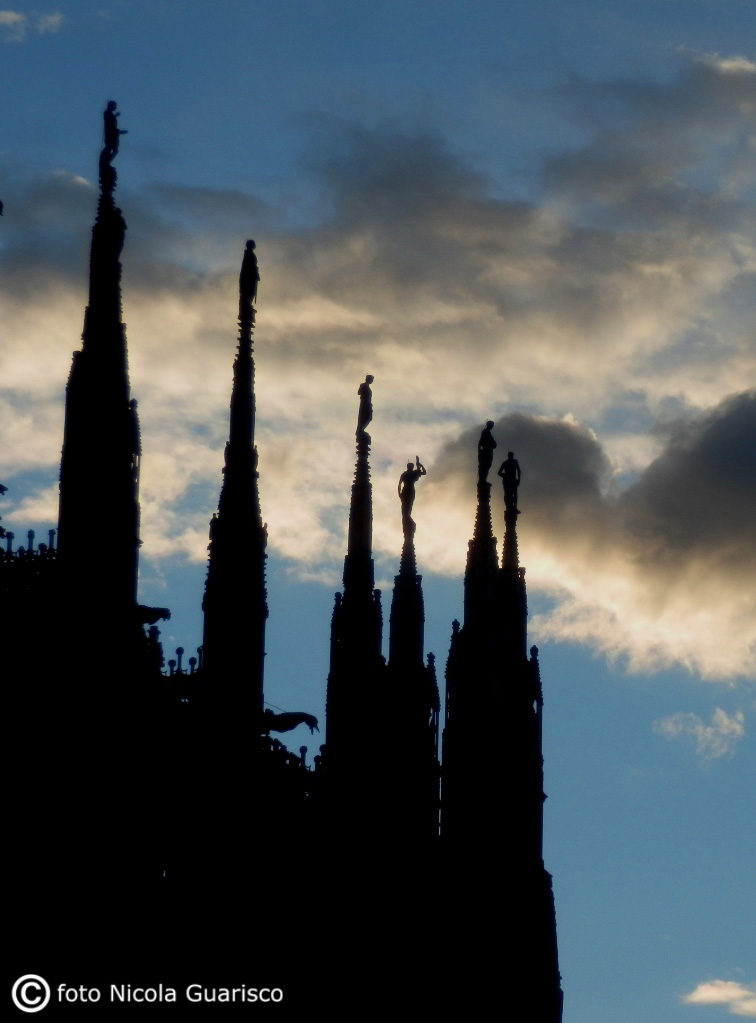 The fountain of Piazza Fontana, beneath the Cathedral spiers.
Magic winter on Naviglio Grande.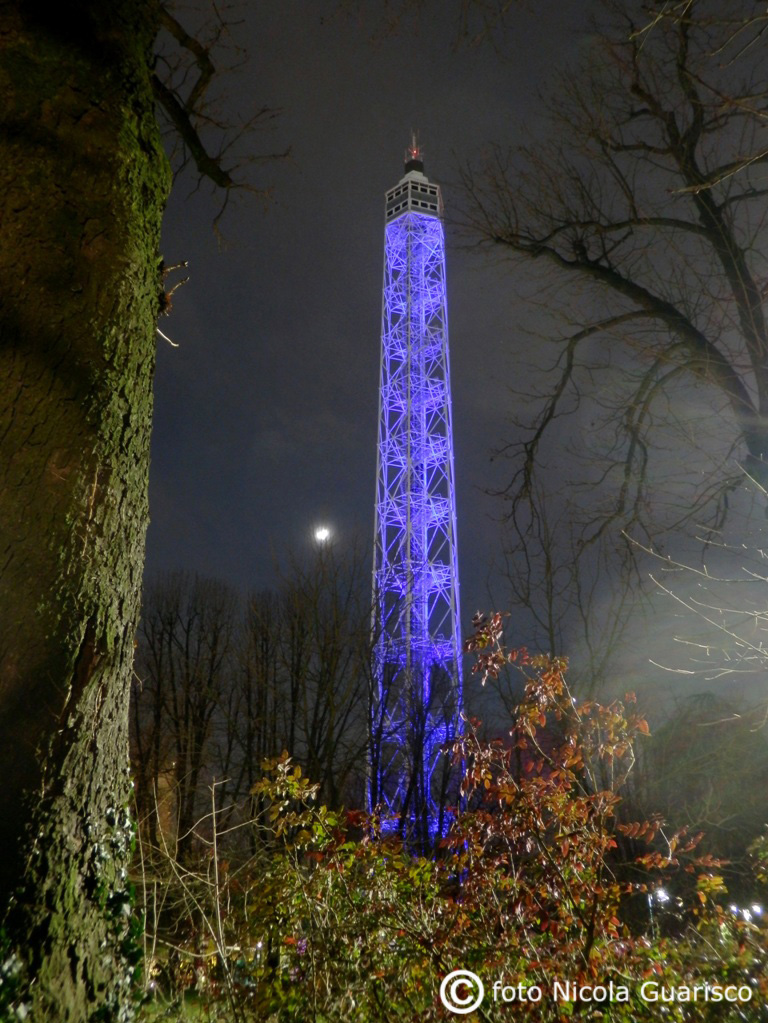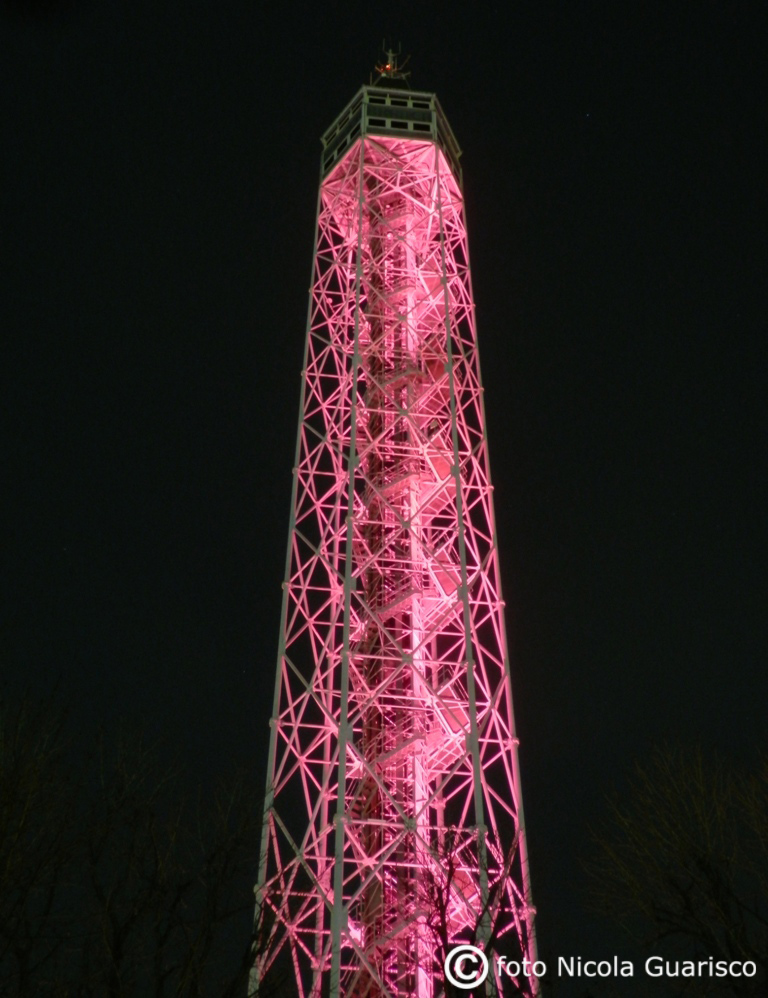 Parco Sempione: The Branca Tower with multicoloured lighs.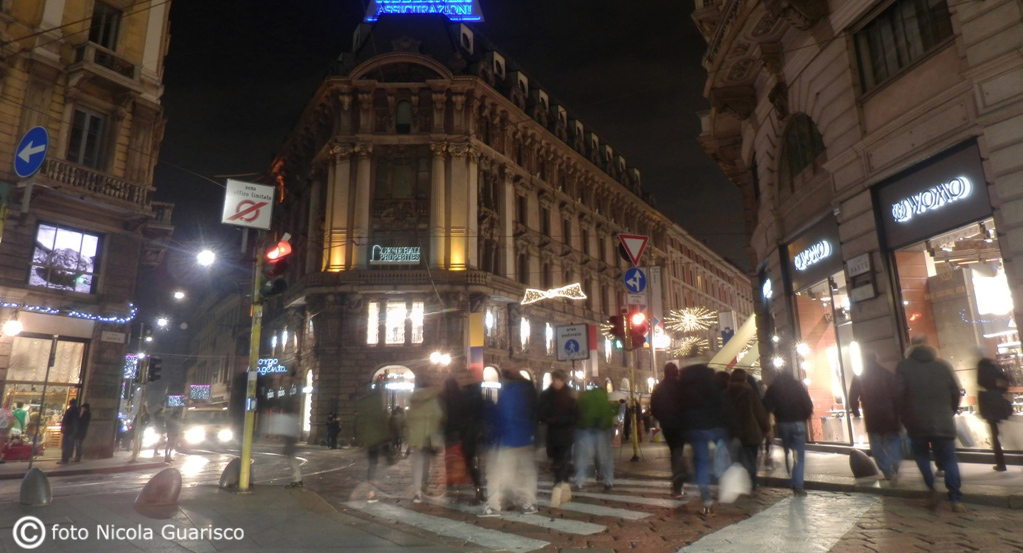 Strolling around the Liberty buildings of Via Dante.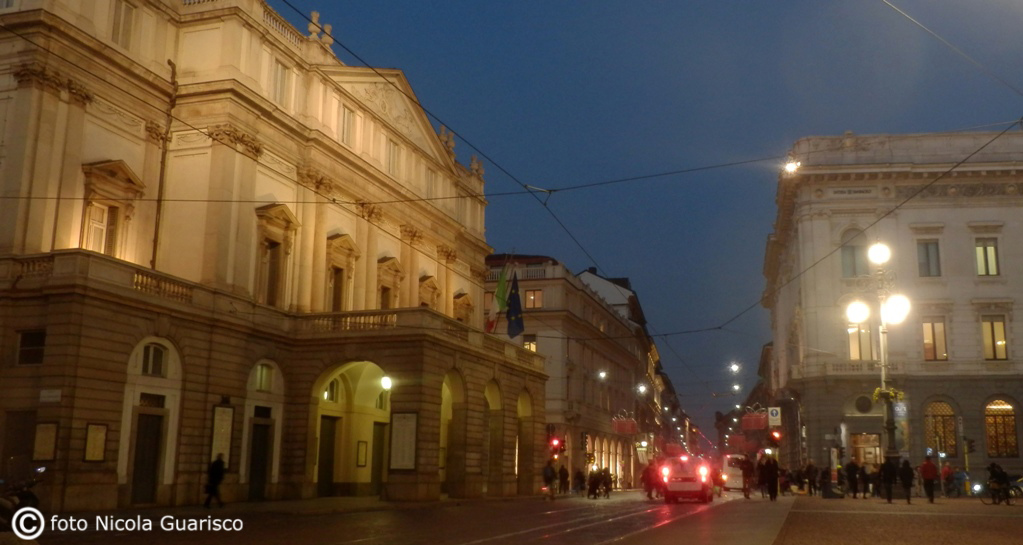 The classical La Scala Theatre.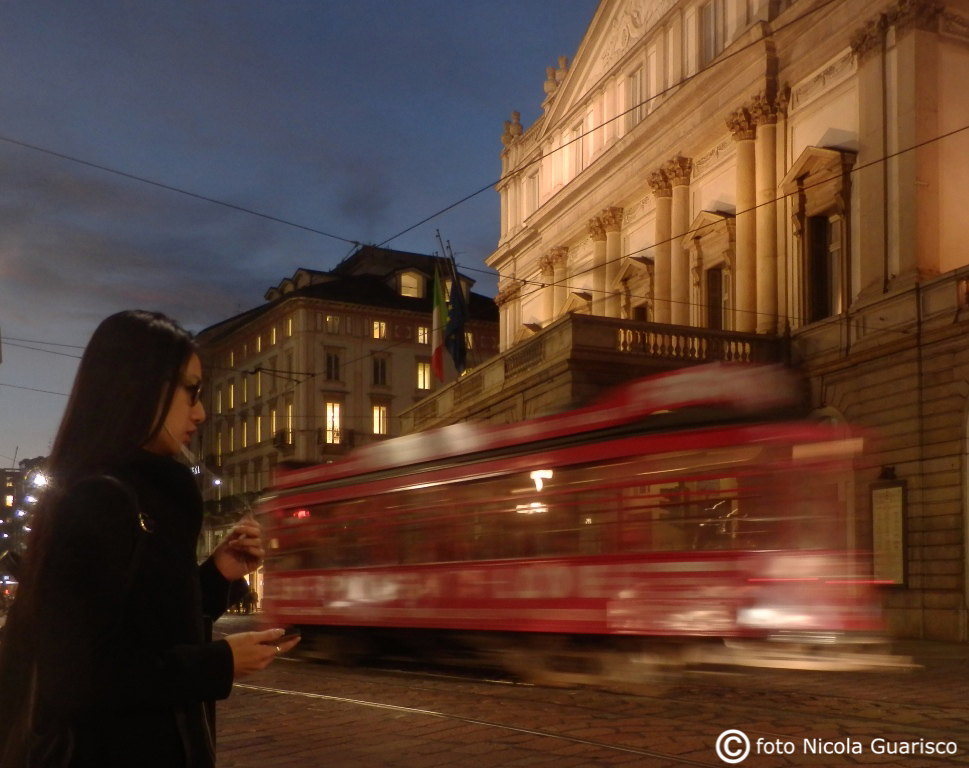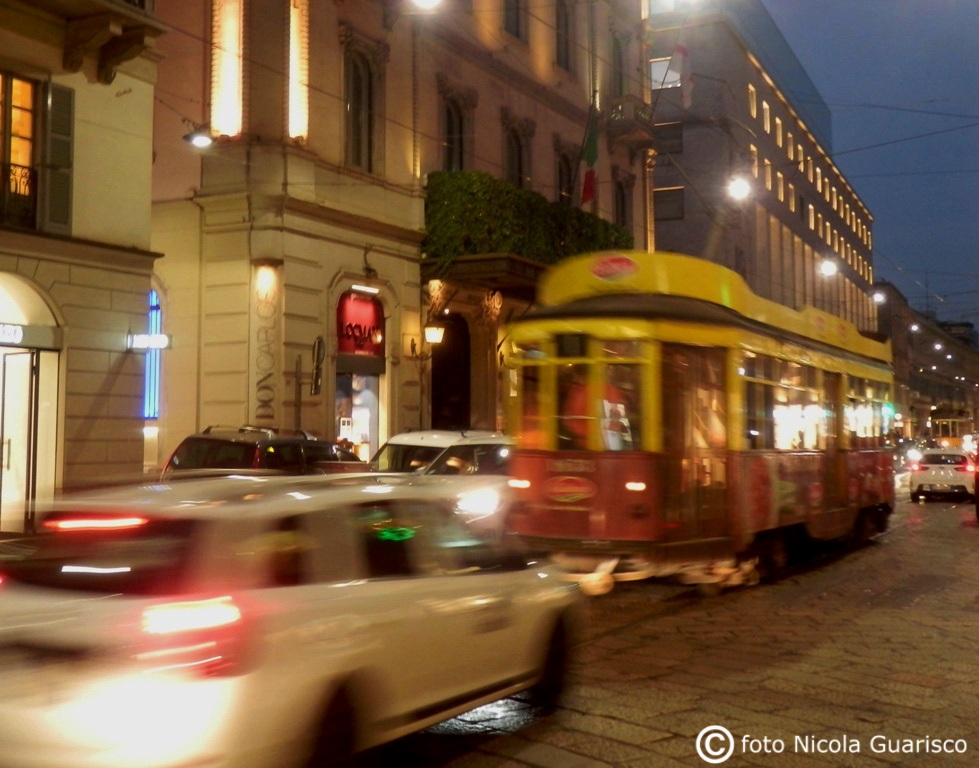 Trams coming and going in front of La Scala Theatre and Hotel Milan
along the sophisticated street of Via Manzoni.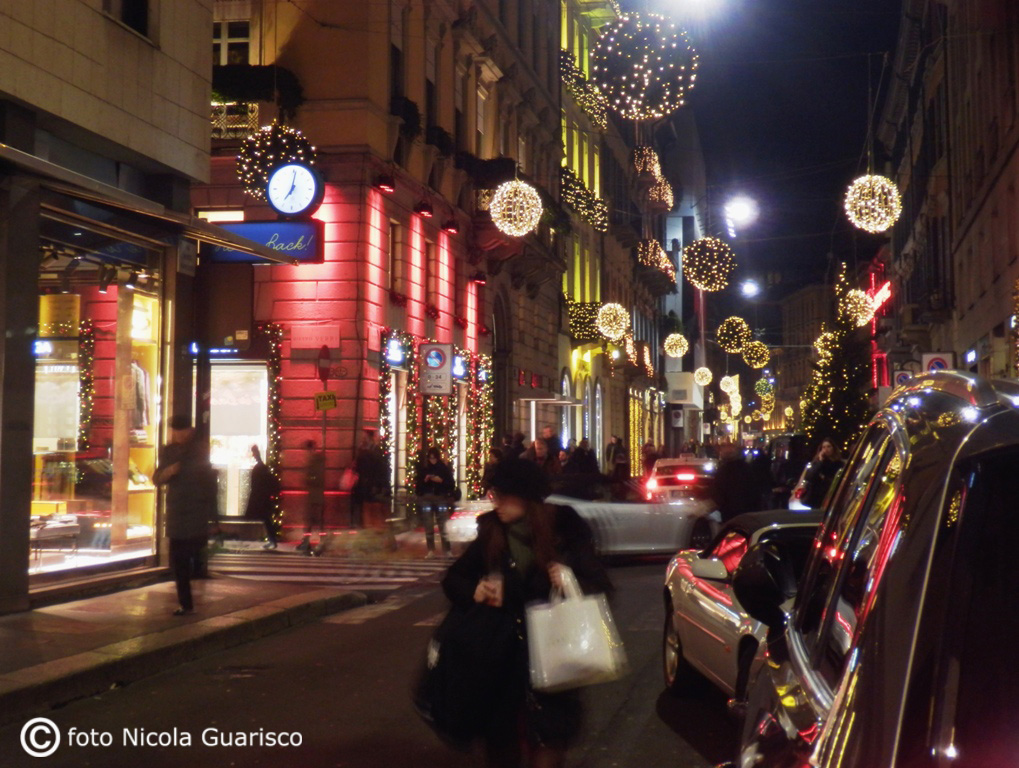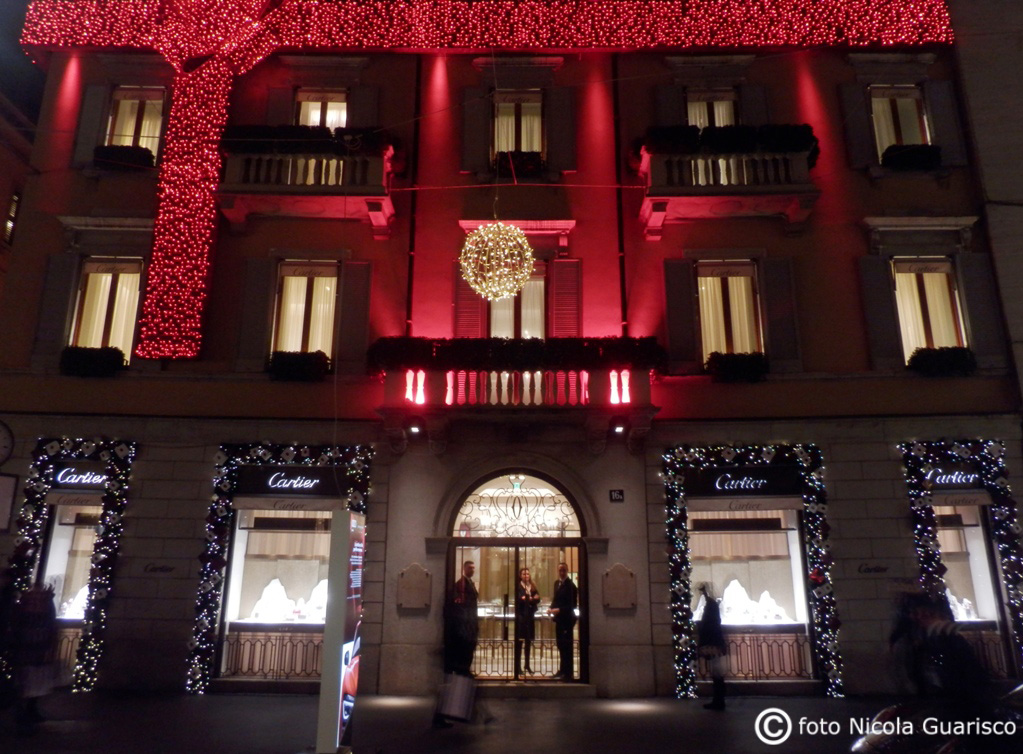 Christmas shopping in Via Montenapoleone.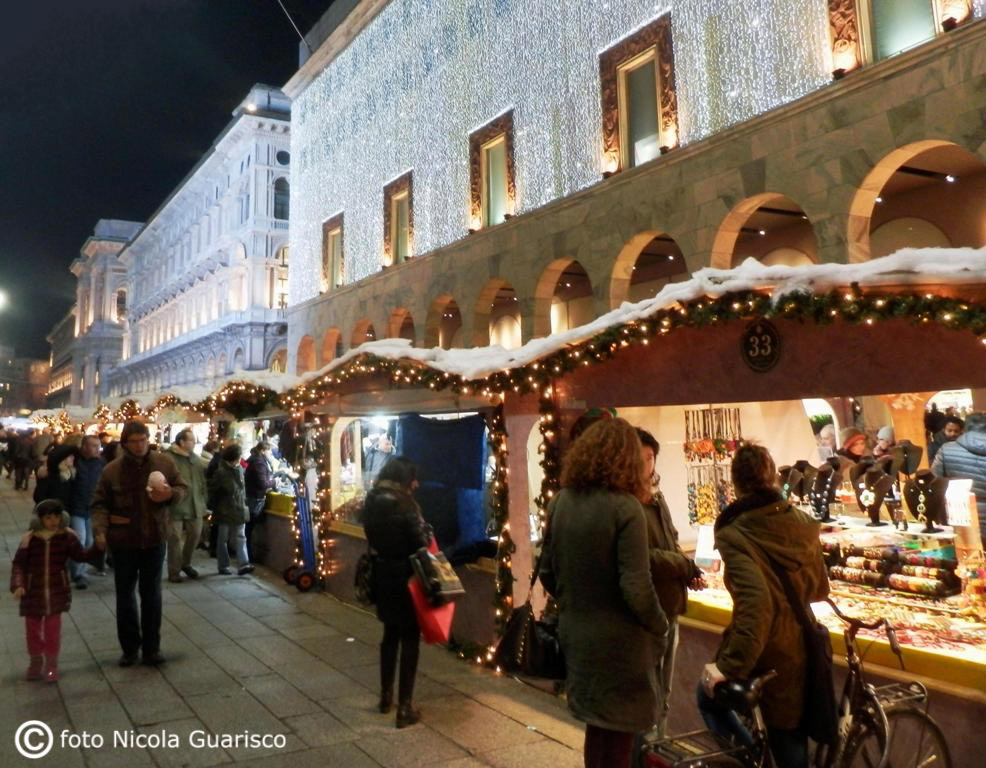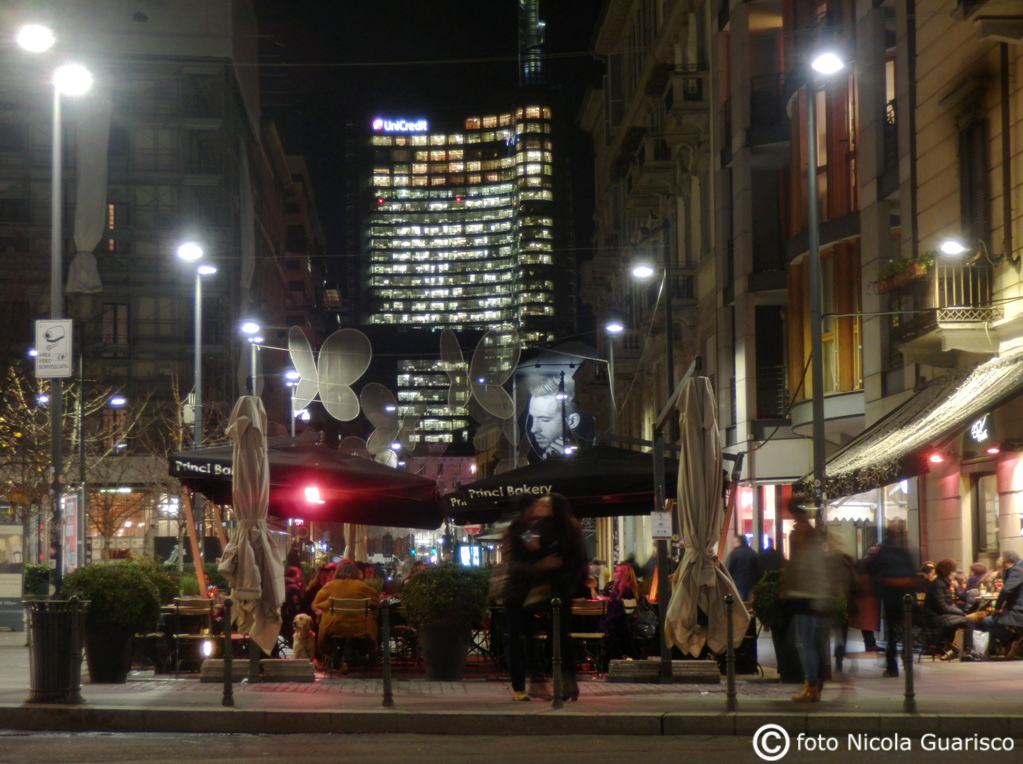 December: The Oh Bej Oh Bej street market in front of the Rinascente department store.
Corso Como and Corso Garibaldi, bustling meeting points lined with pubs, bars and typical shops.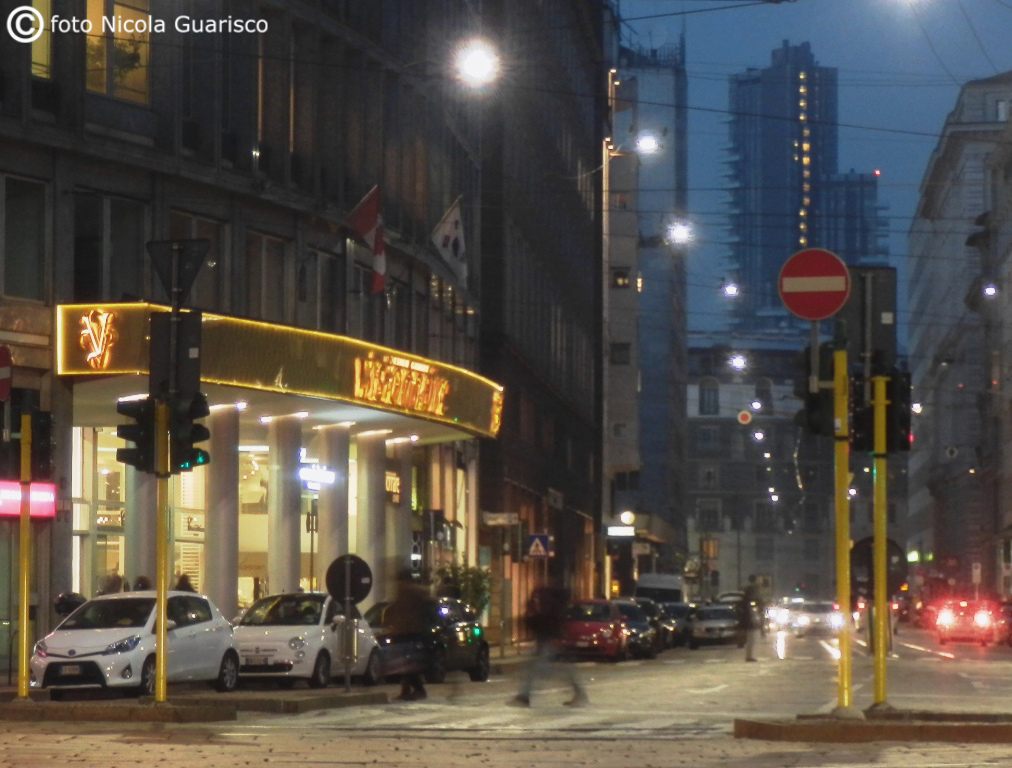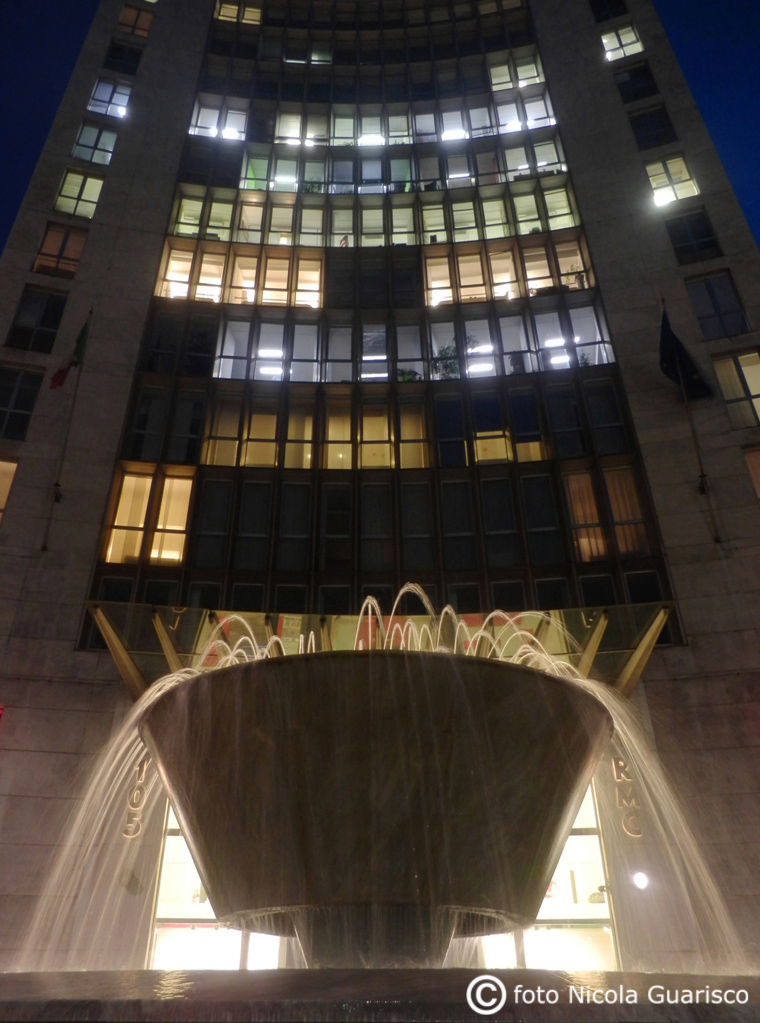 Cavour Square and United States of America Square.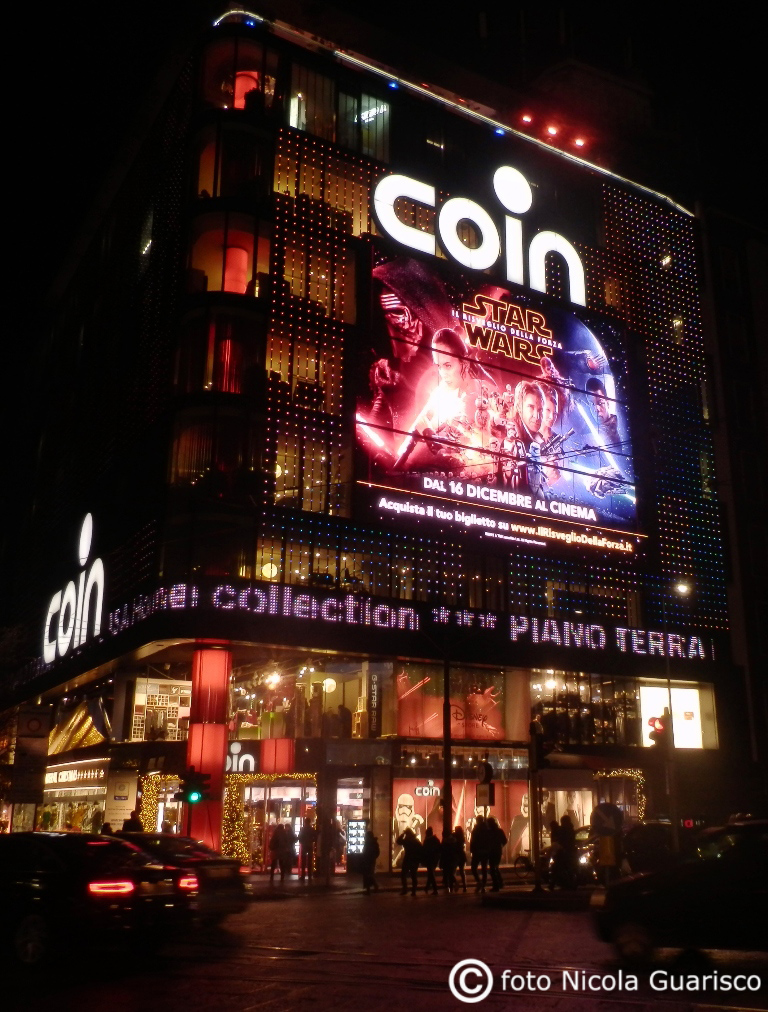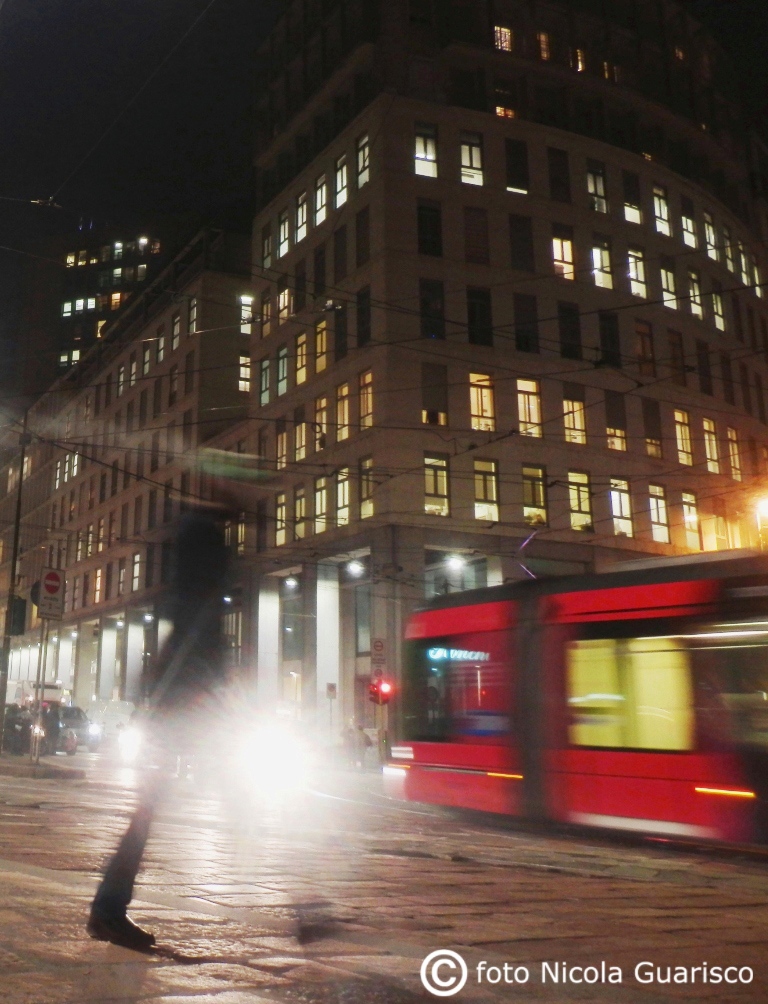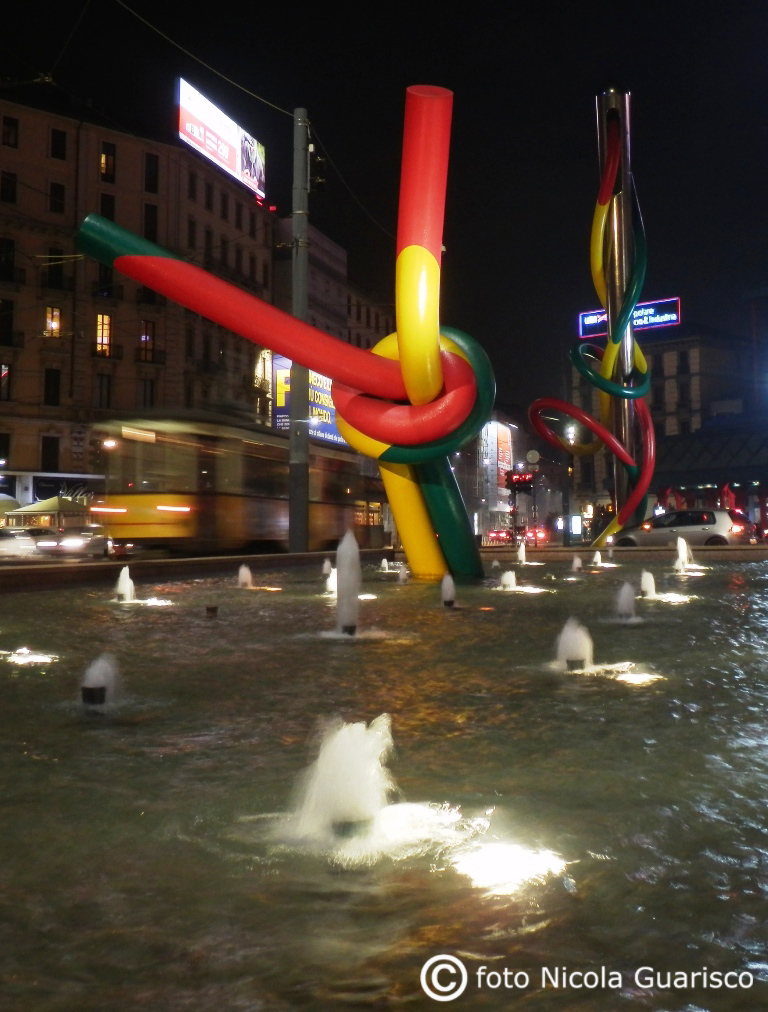 City lights in Piazza 5 Giornate, Via Mazzini e Piazzale Cadorna.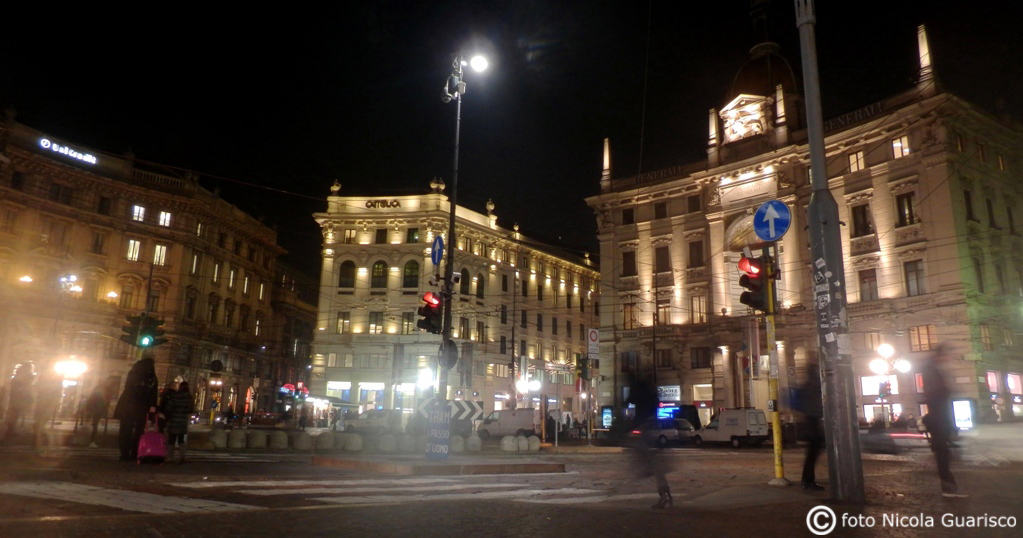 Piazza Cordusio, in the business district.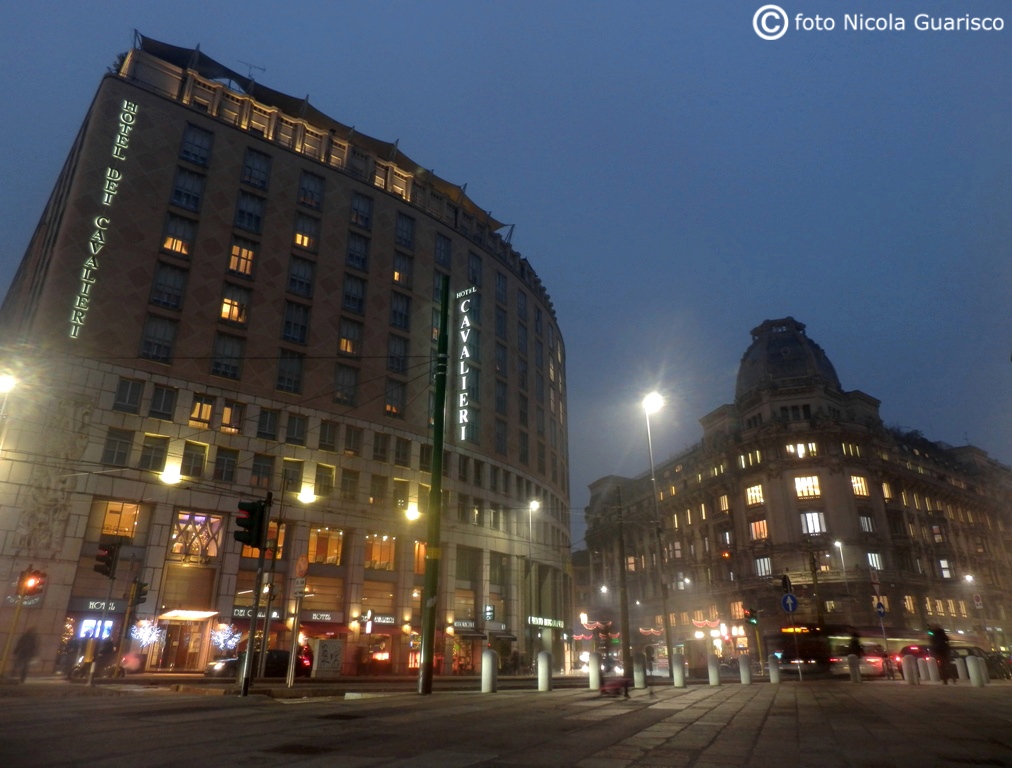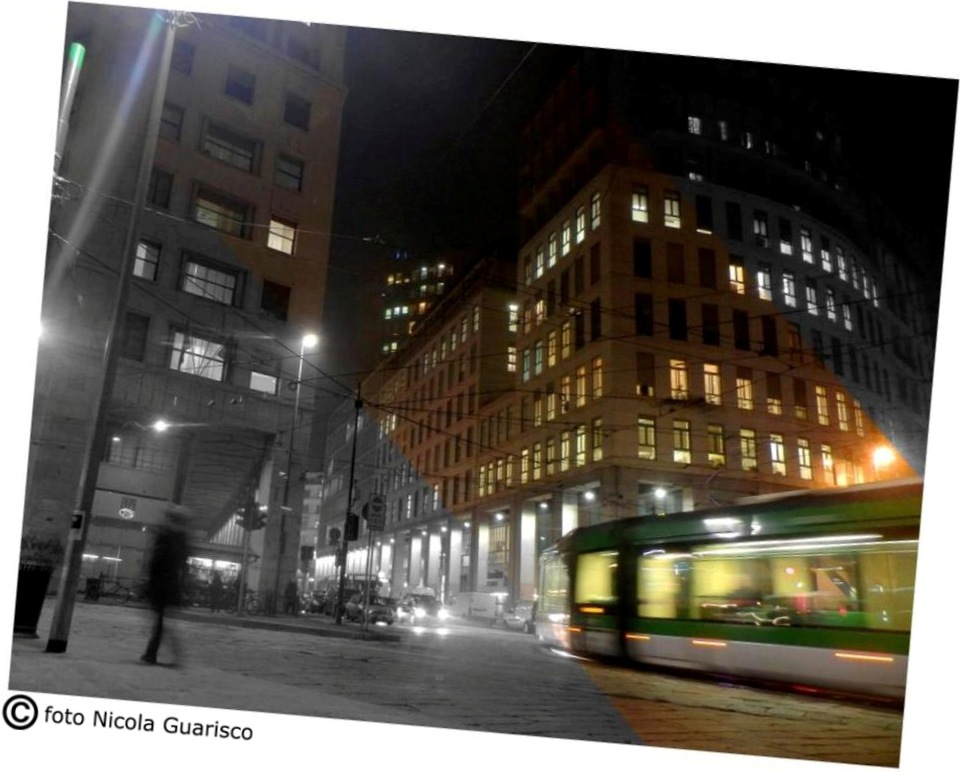 Piazza Missori with the Ramazzotti Terrace. Right: light effect in Via Diaz.
Picture taken under rain with a "glass" effect.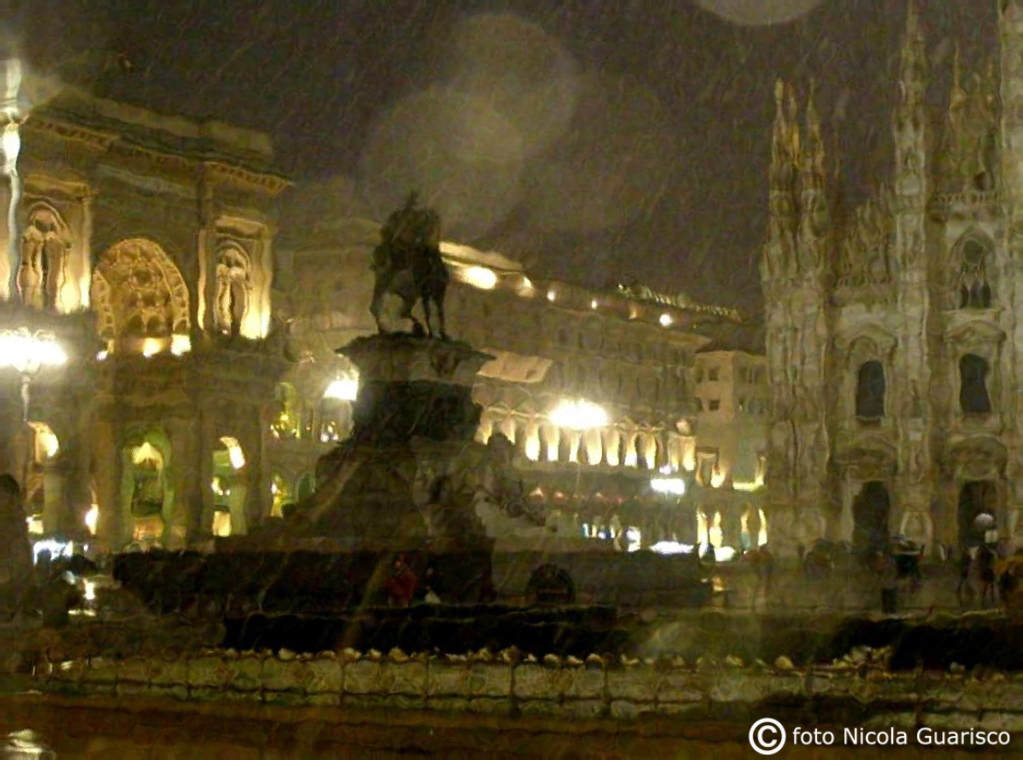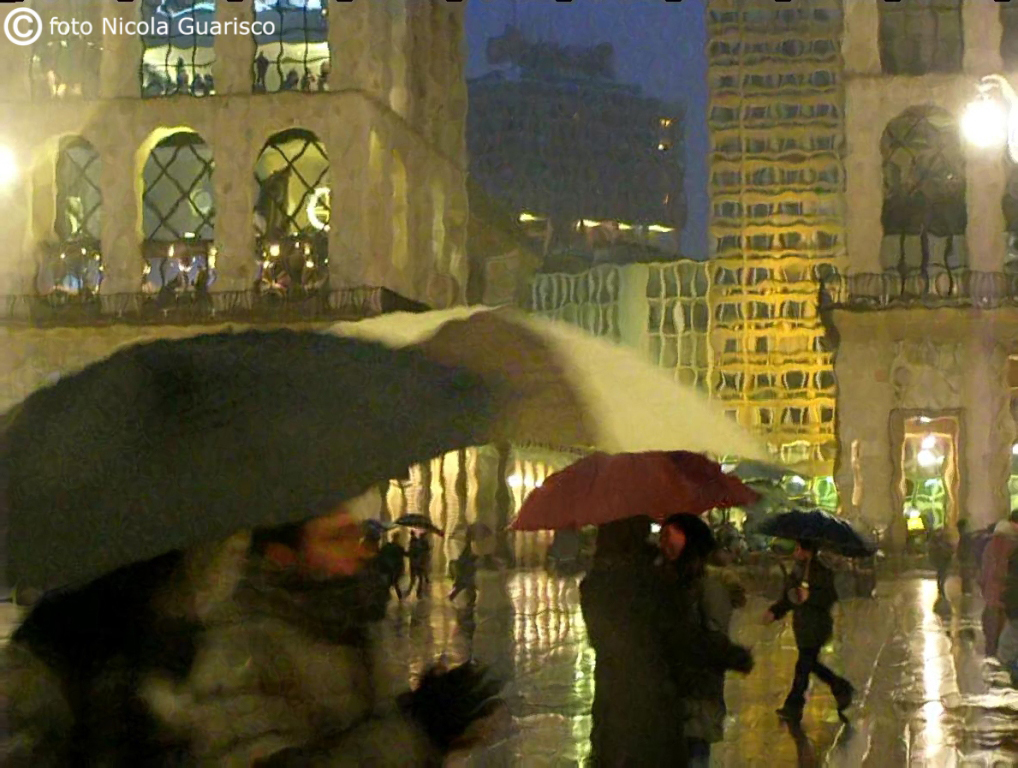 Piazza Duomo.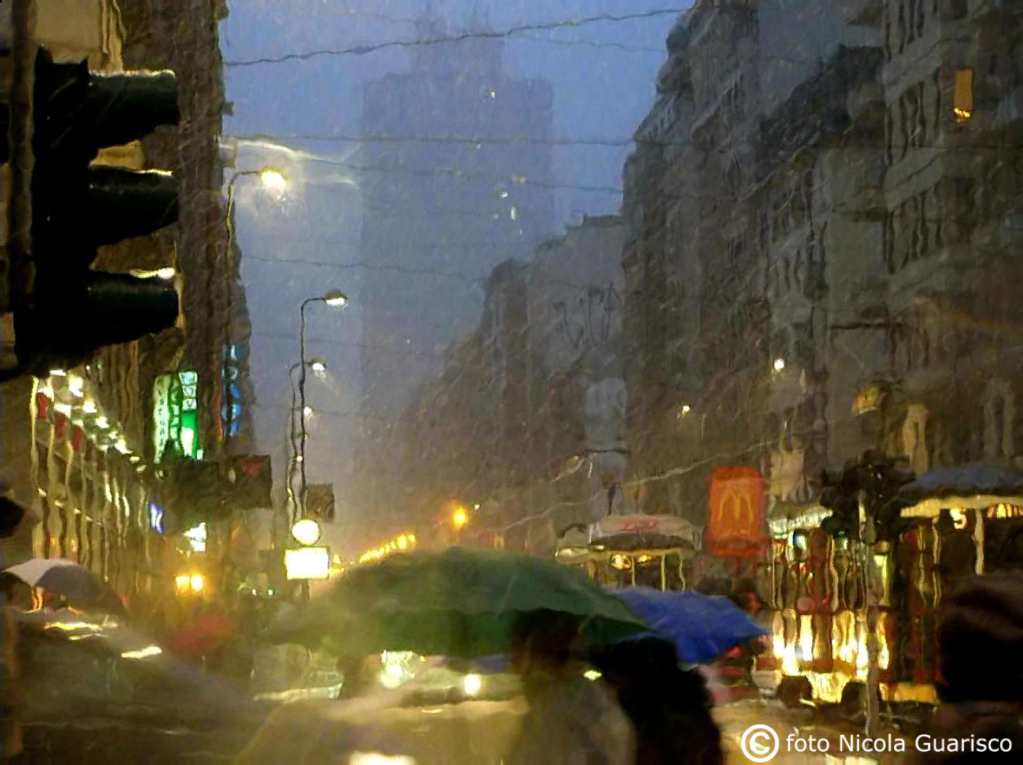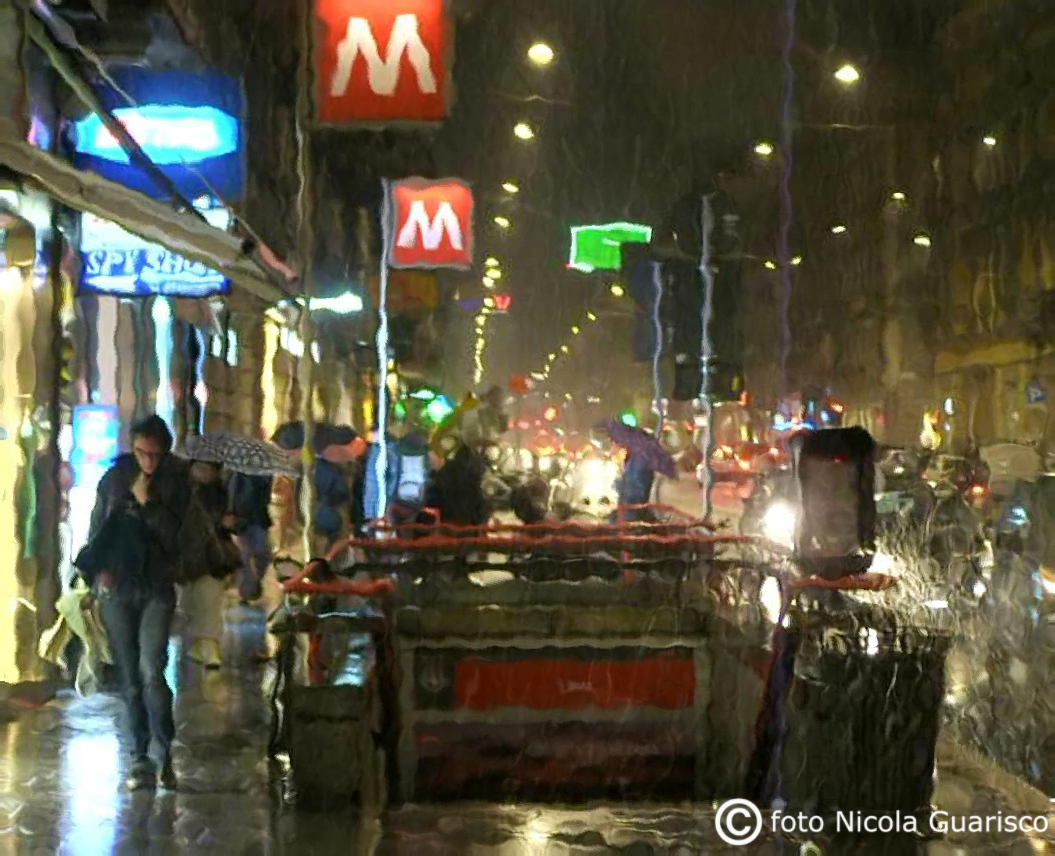 Rain, fog and sleet in Corso Buenos Aires, Viale Tunisia.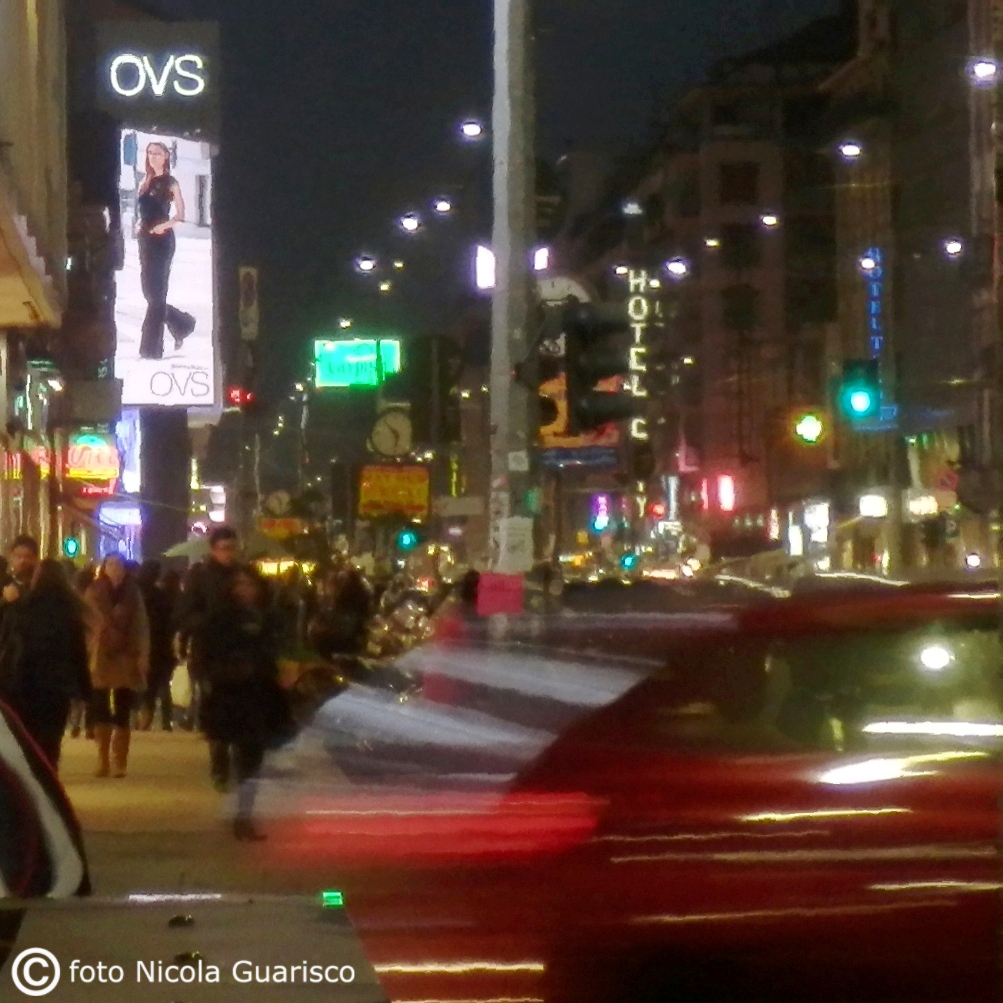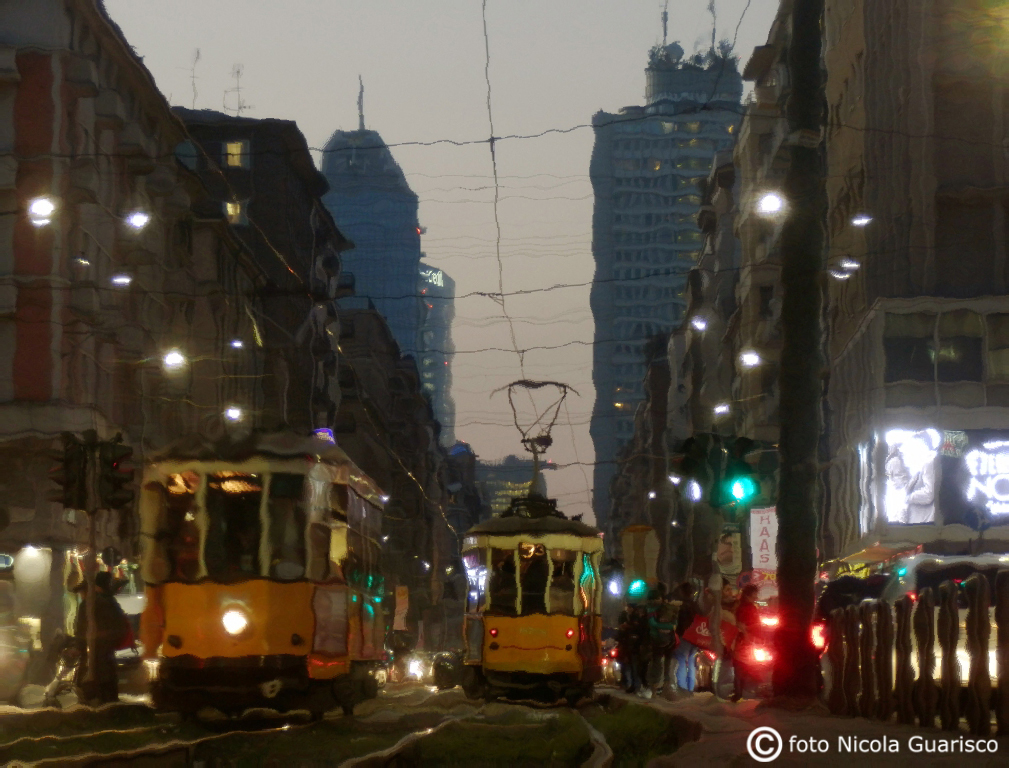 Milan