Bellagio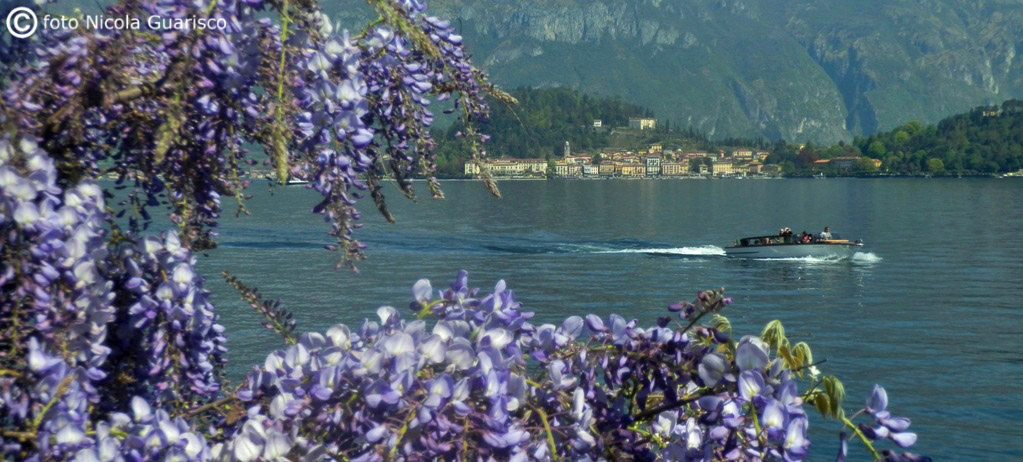 Bellagio framed by the wisteria of Cadenabbia, a typical symbol of Larian romanticism.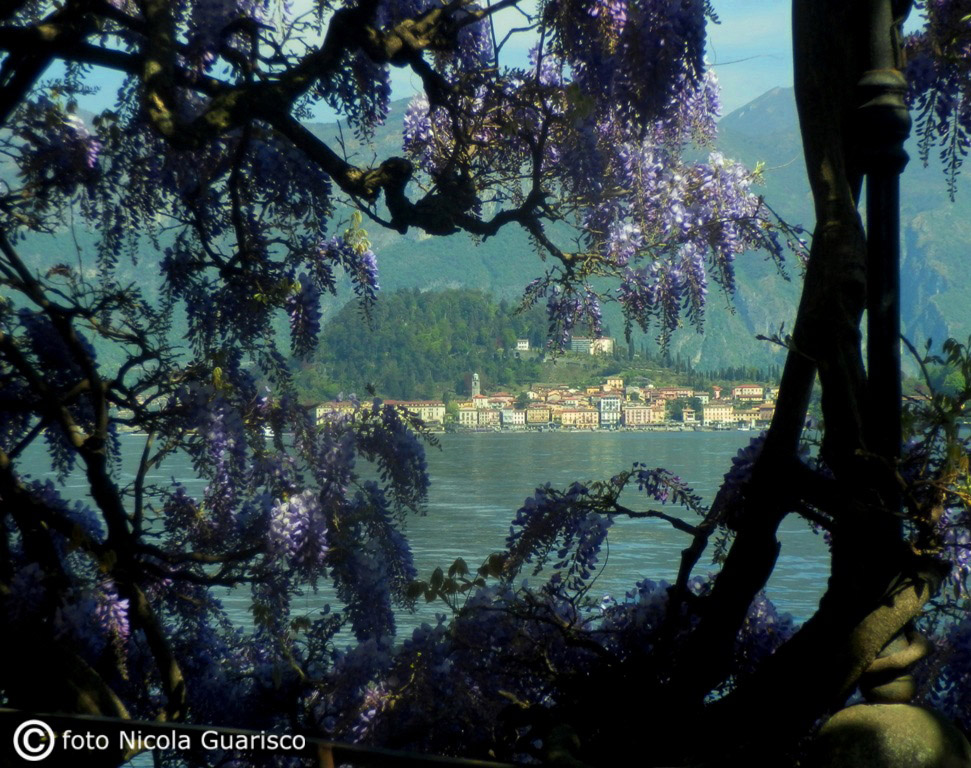 Bellagio and Varenna, the "jewerly" of the Lario.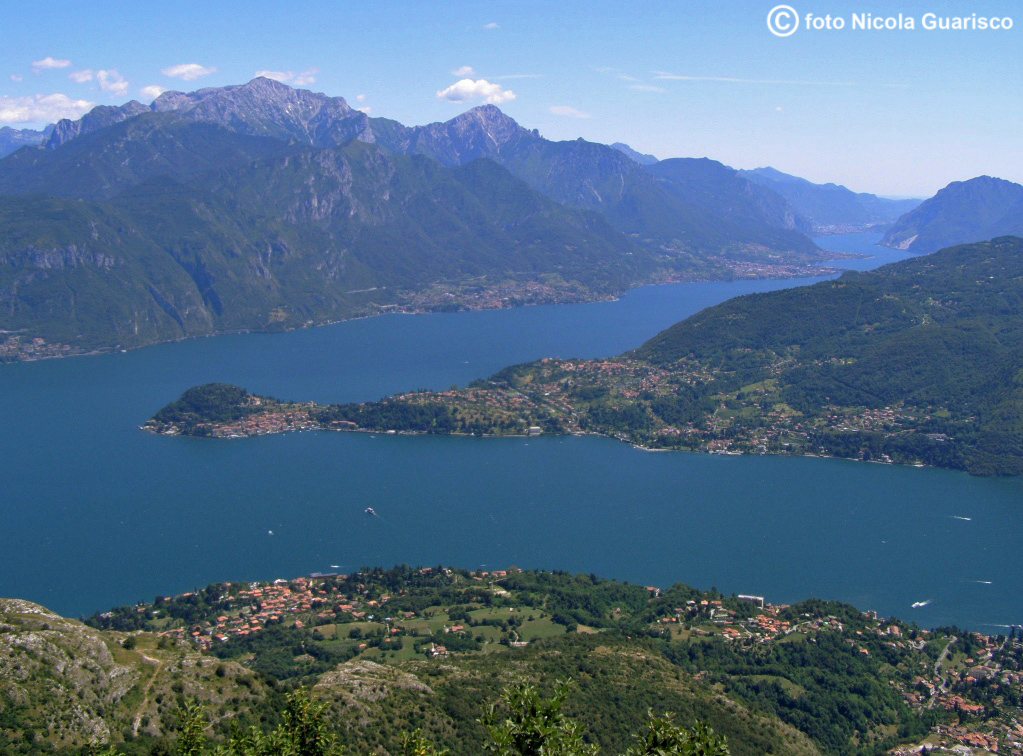 The green hills of the Larian triangle with Bellagio located right in the middle,
symbolic hive of Lake Como tourist destinations.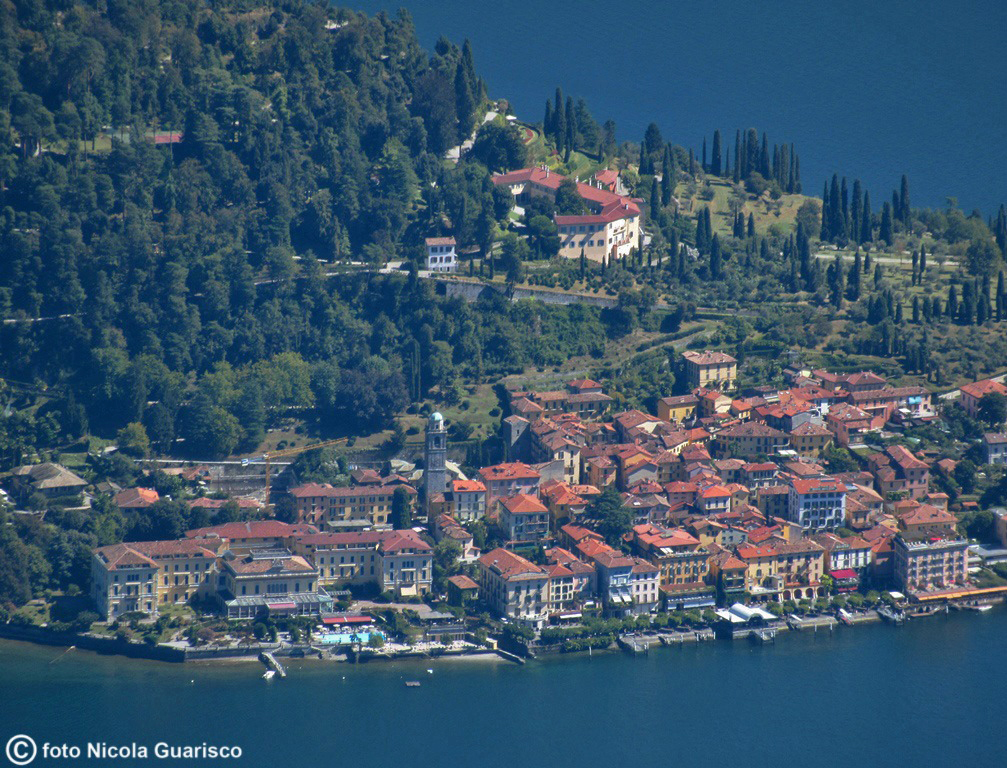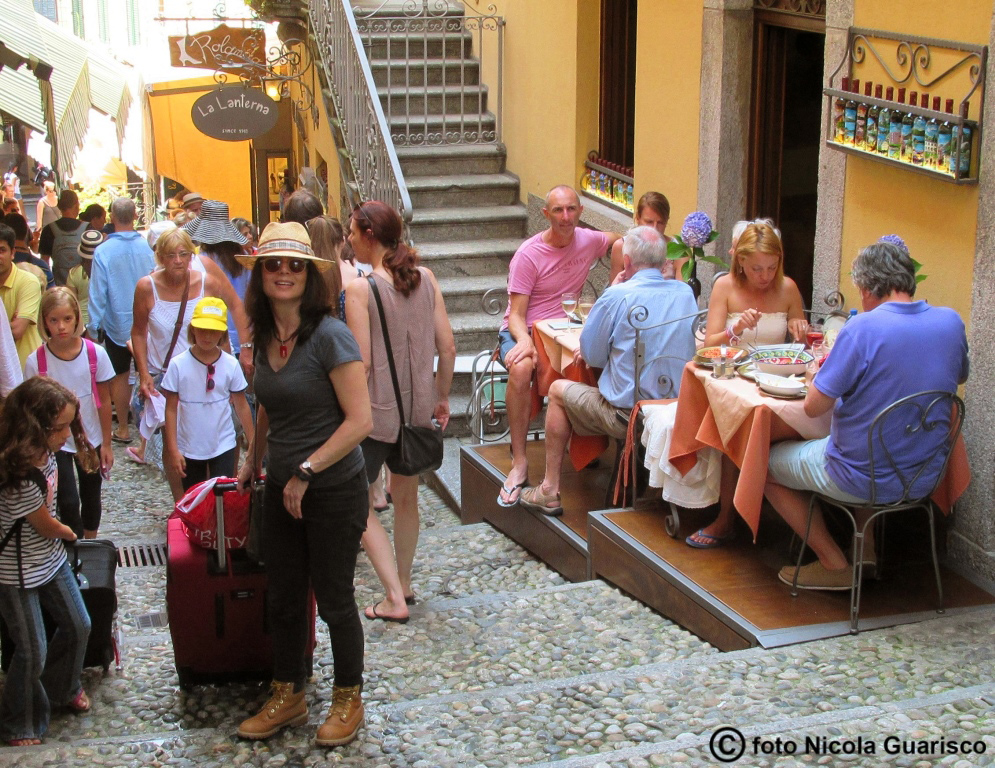 The classic Salita Serbelloni.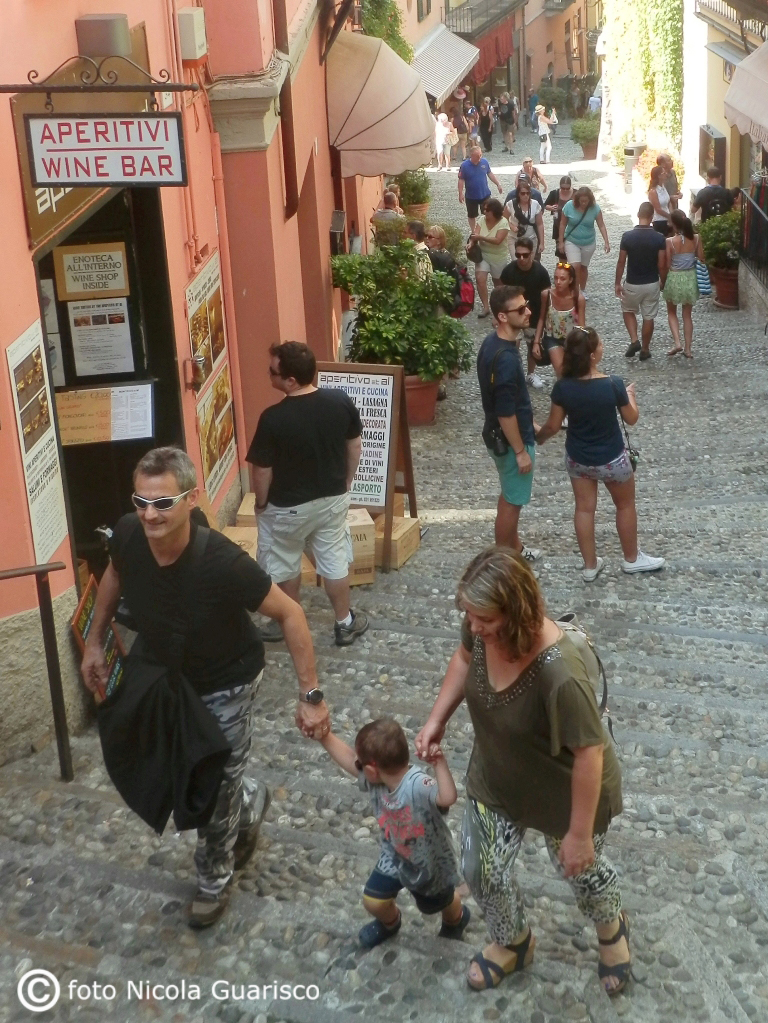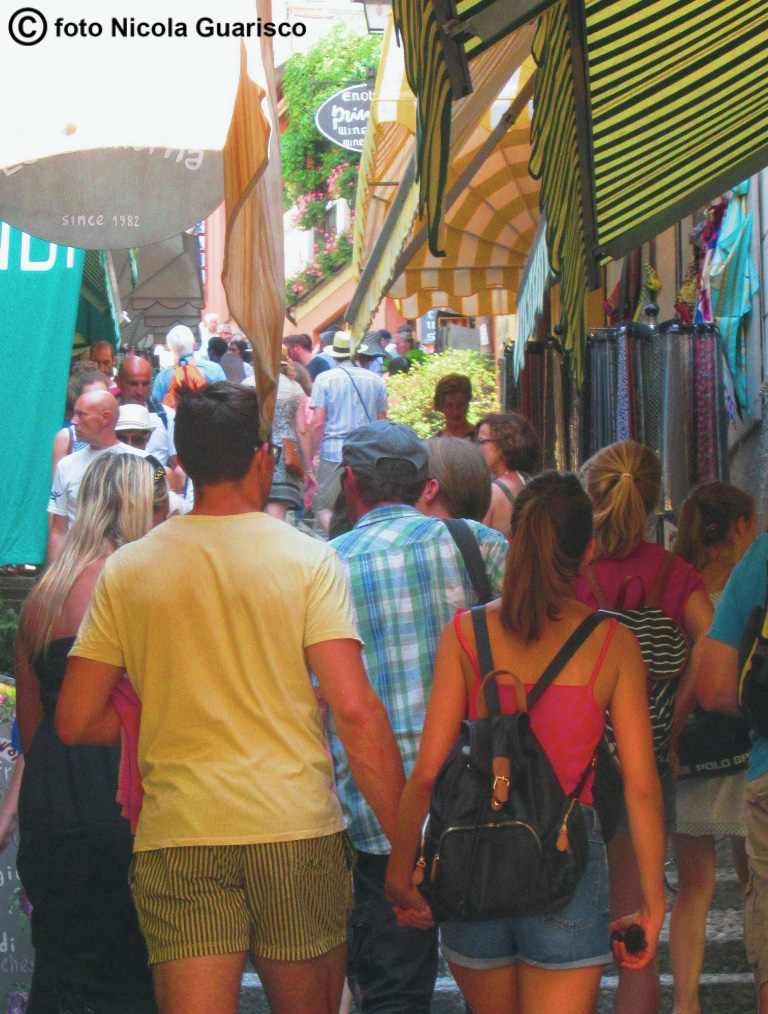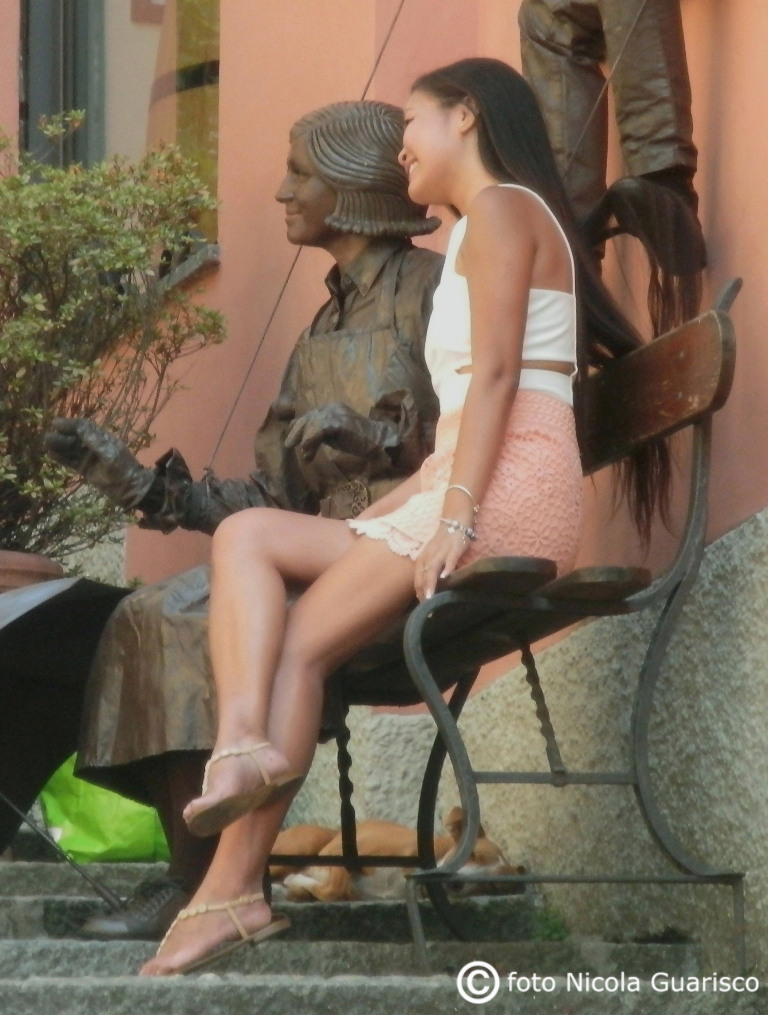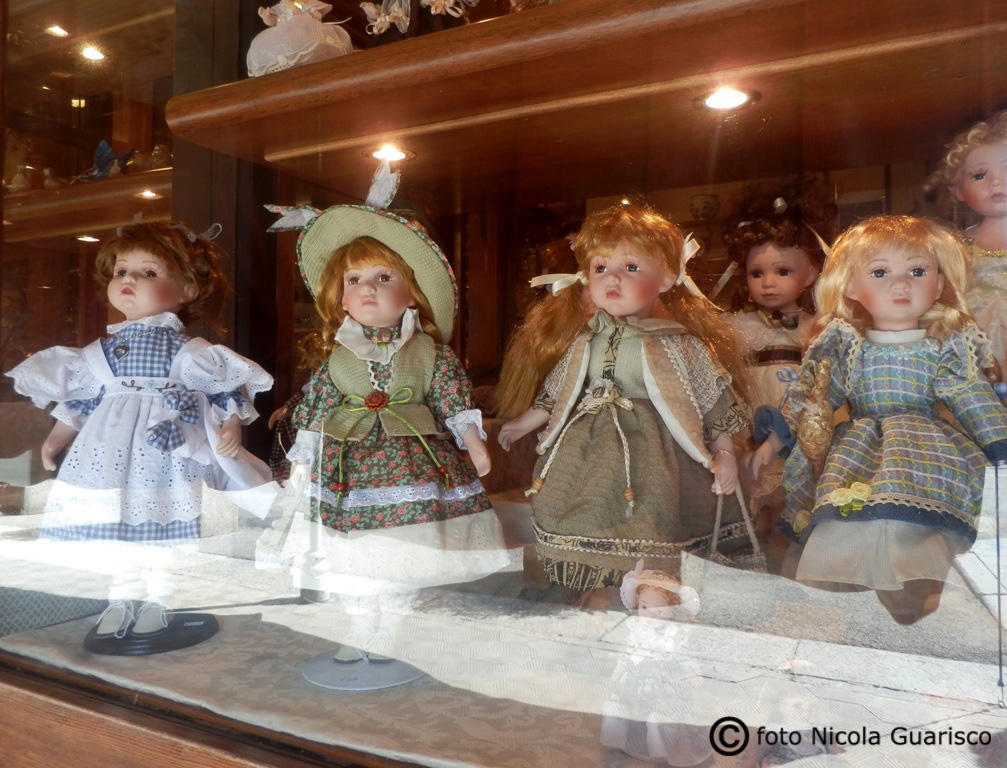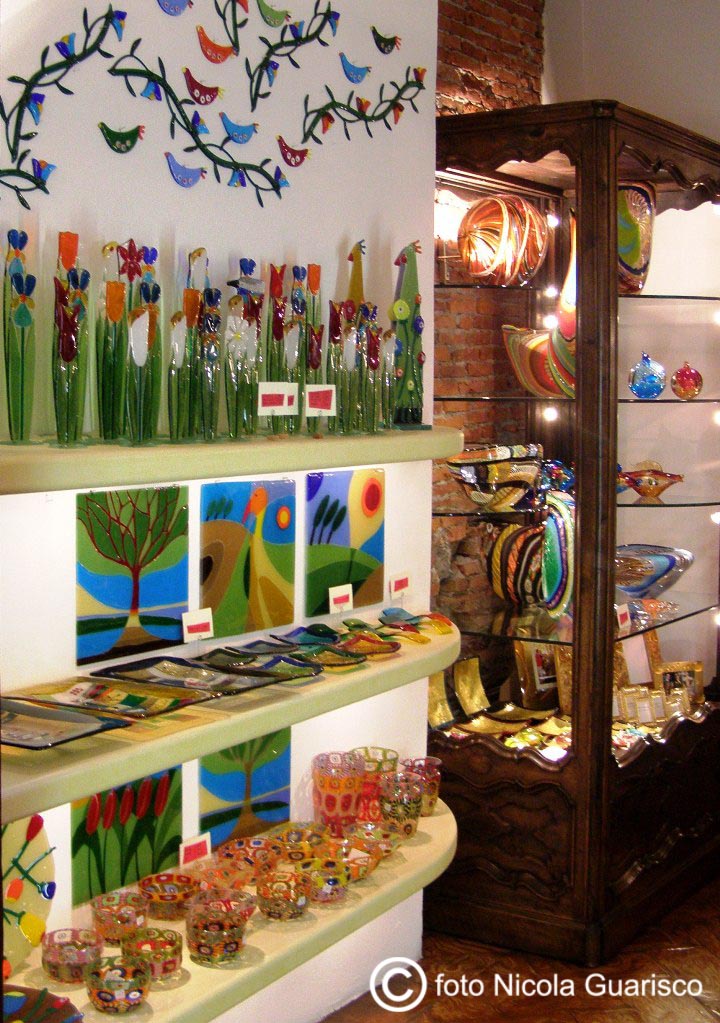 Shops displaying items of great value, mostly made by hand.
In the photos: the dolls and the colourful glasses of a crystal shop.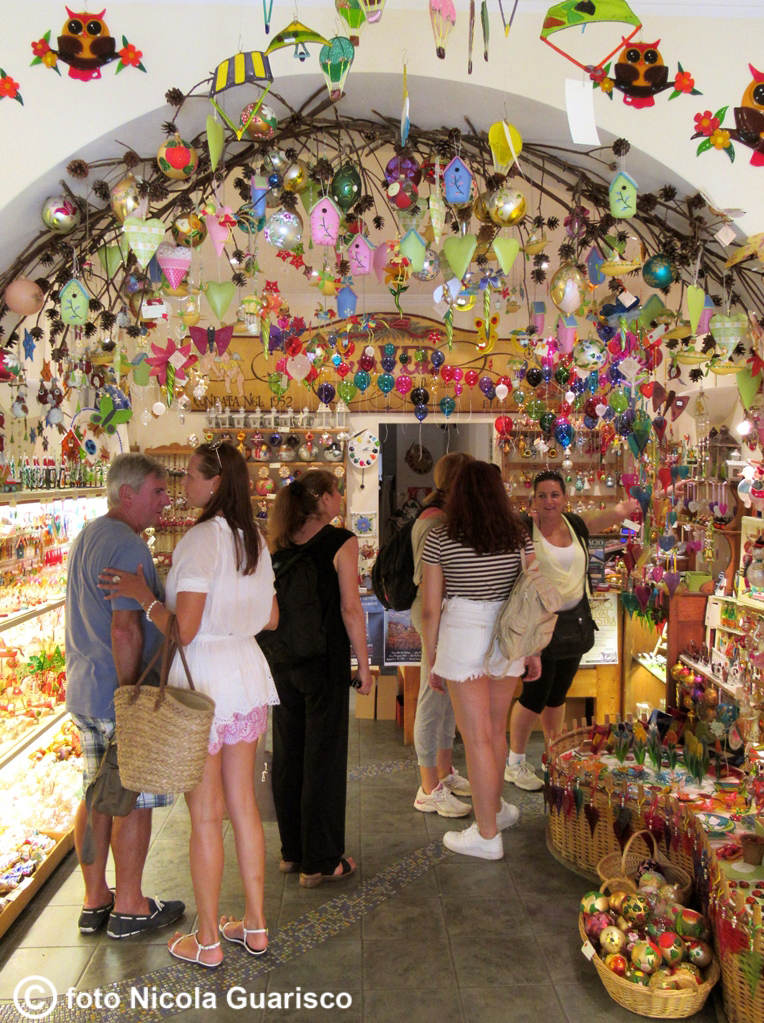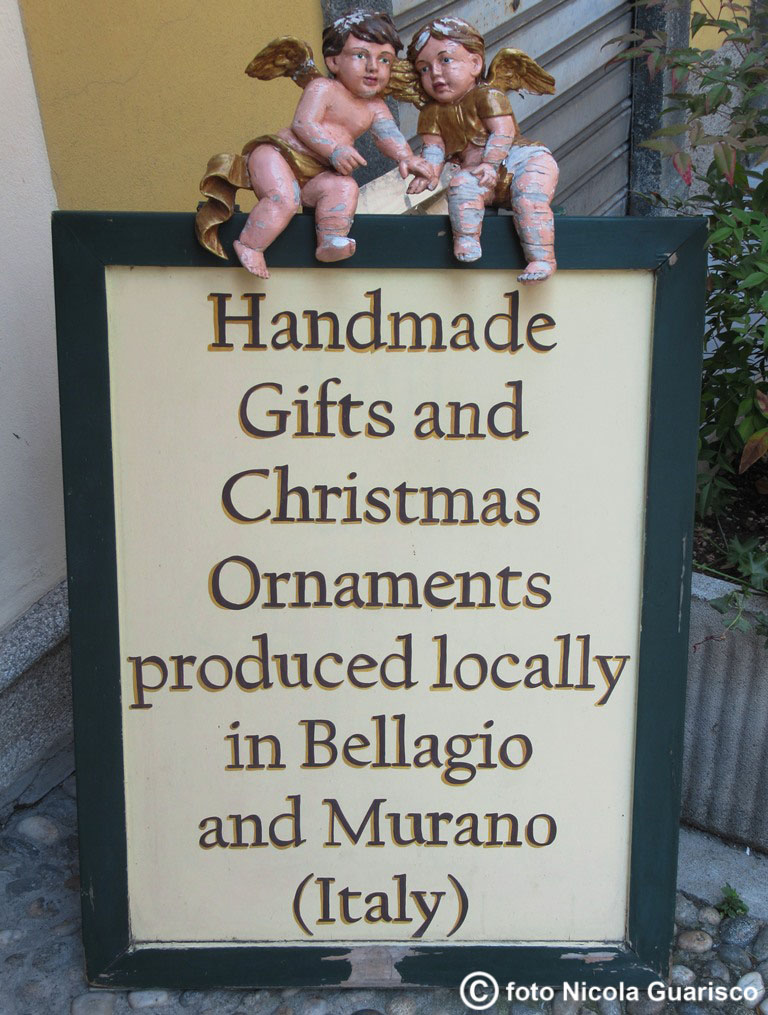 Just like Murano (Venice), Bellagio is renowned for its ancient glass blowing art. Each piece is entirely hand-made. This area is famous for the production of Christmas ornaments,
particularly appreciated by American tourists.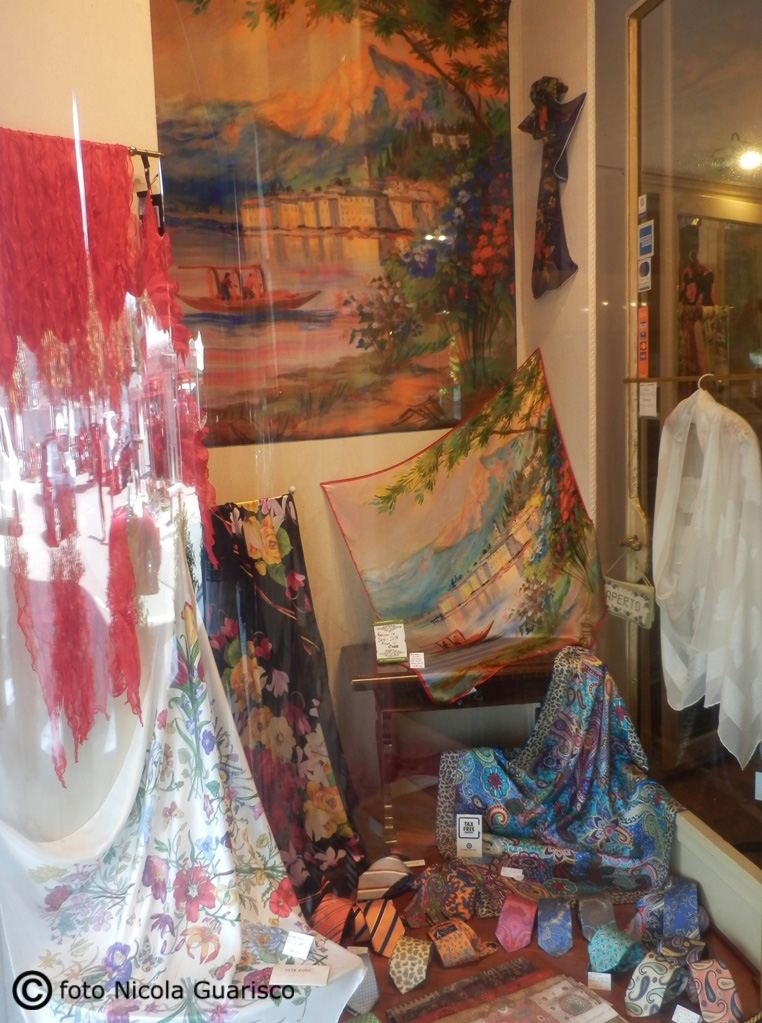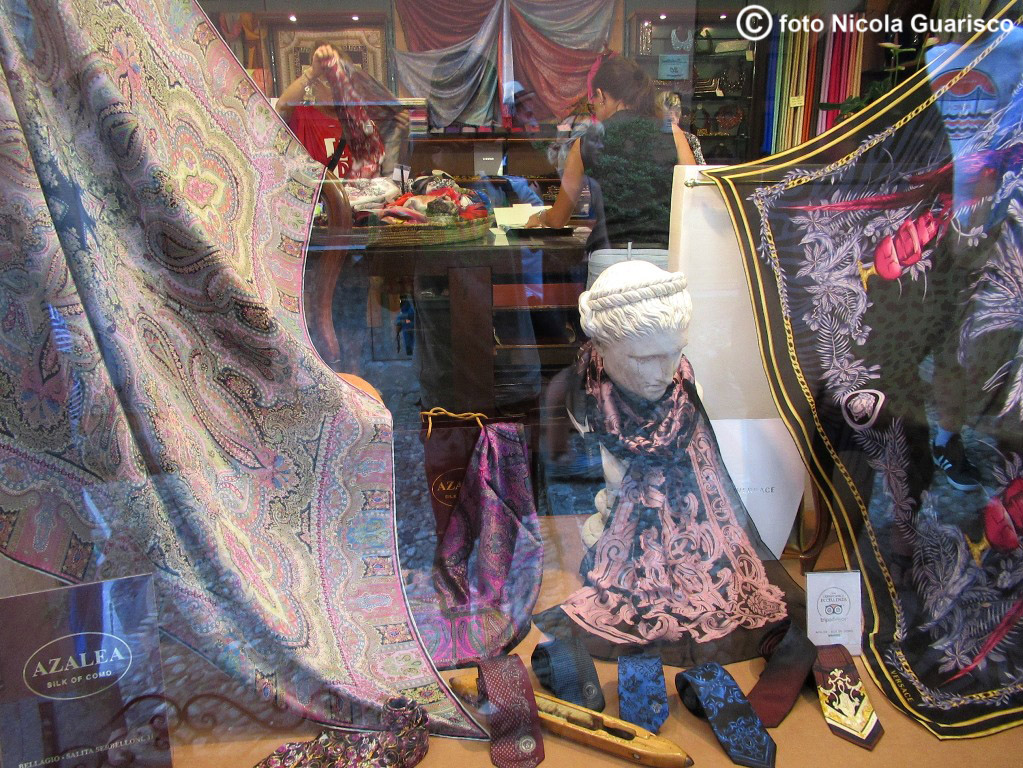 The famous silk made in Como.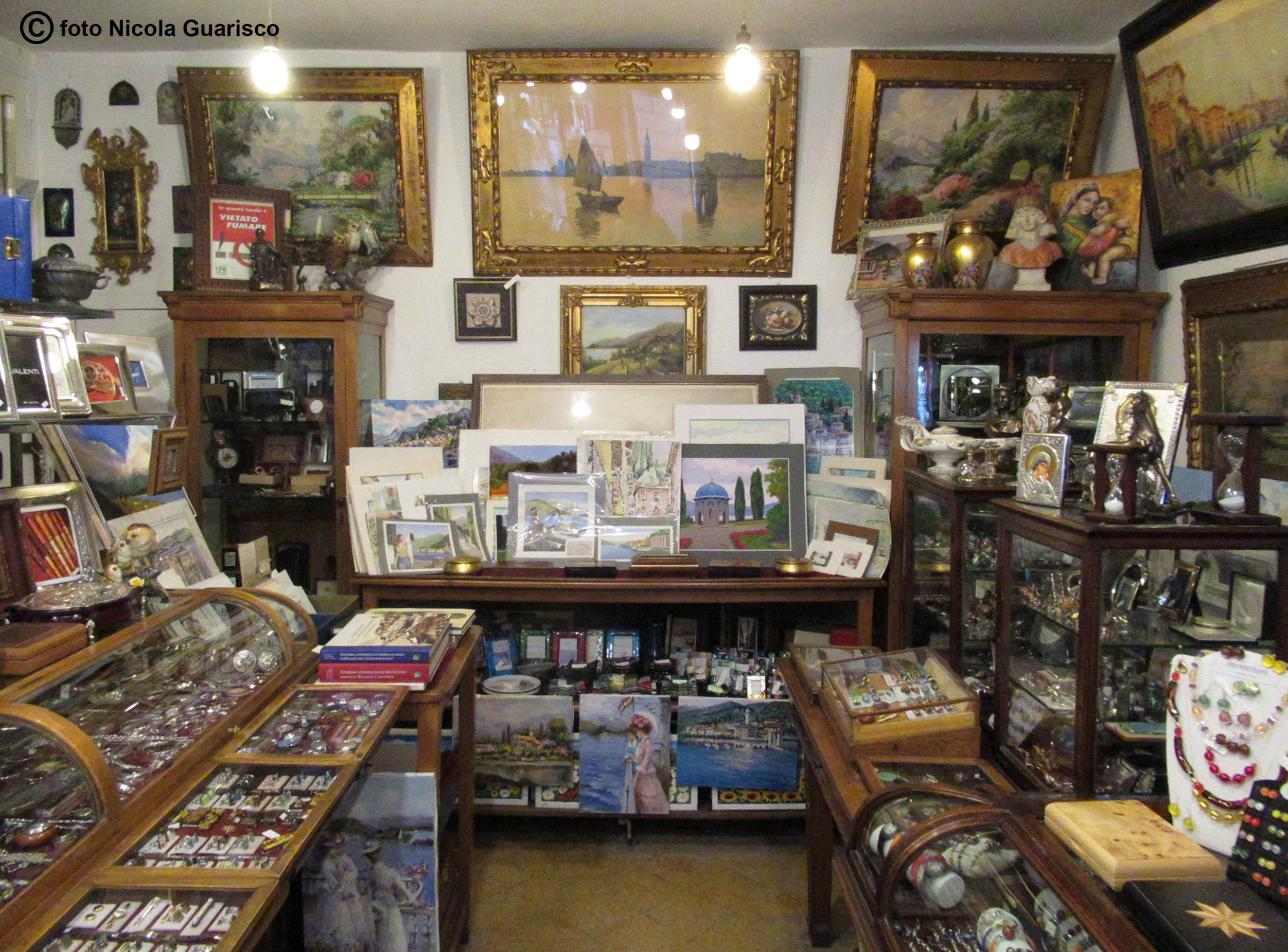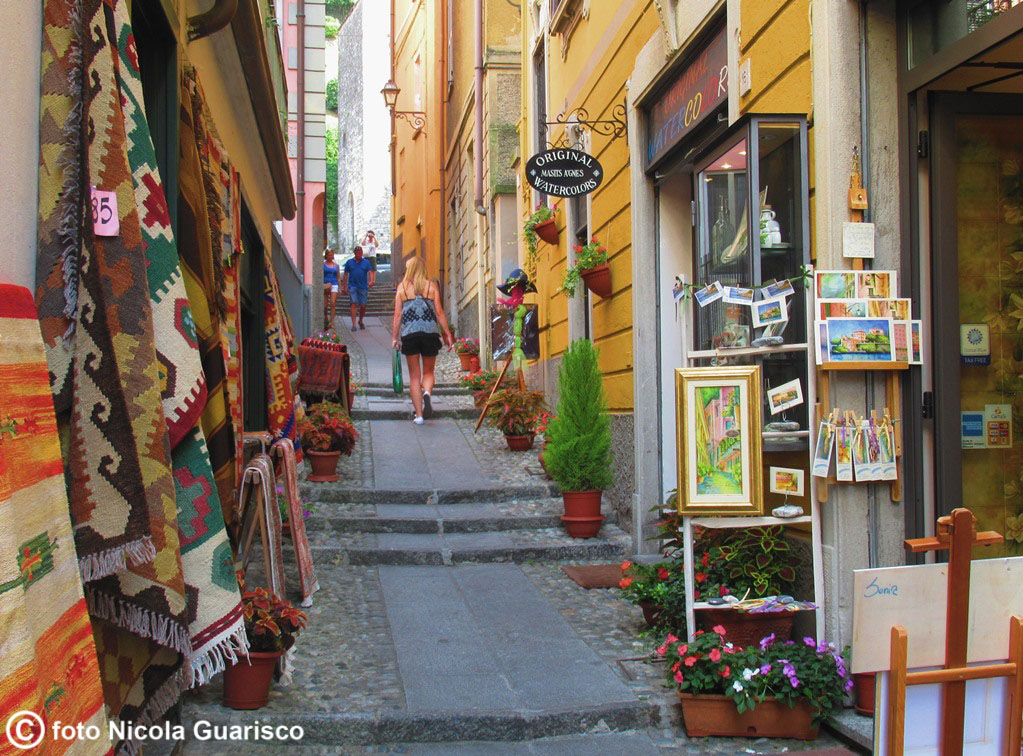 In the right, an art shop: paintings, jewerly, antique trade.
In the left: the Salita Mella.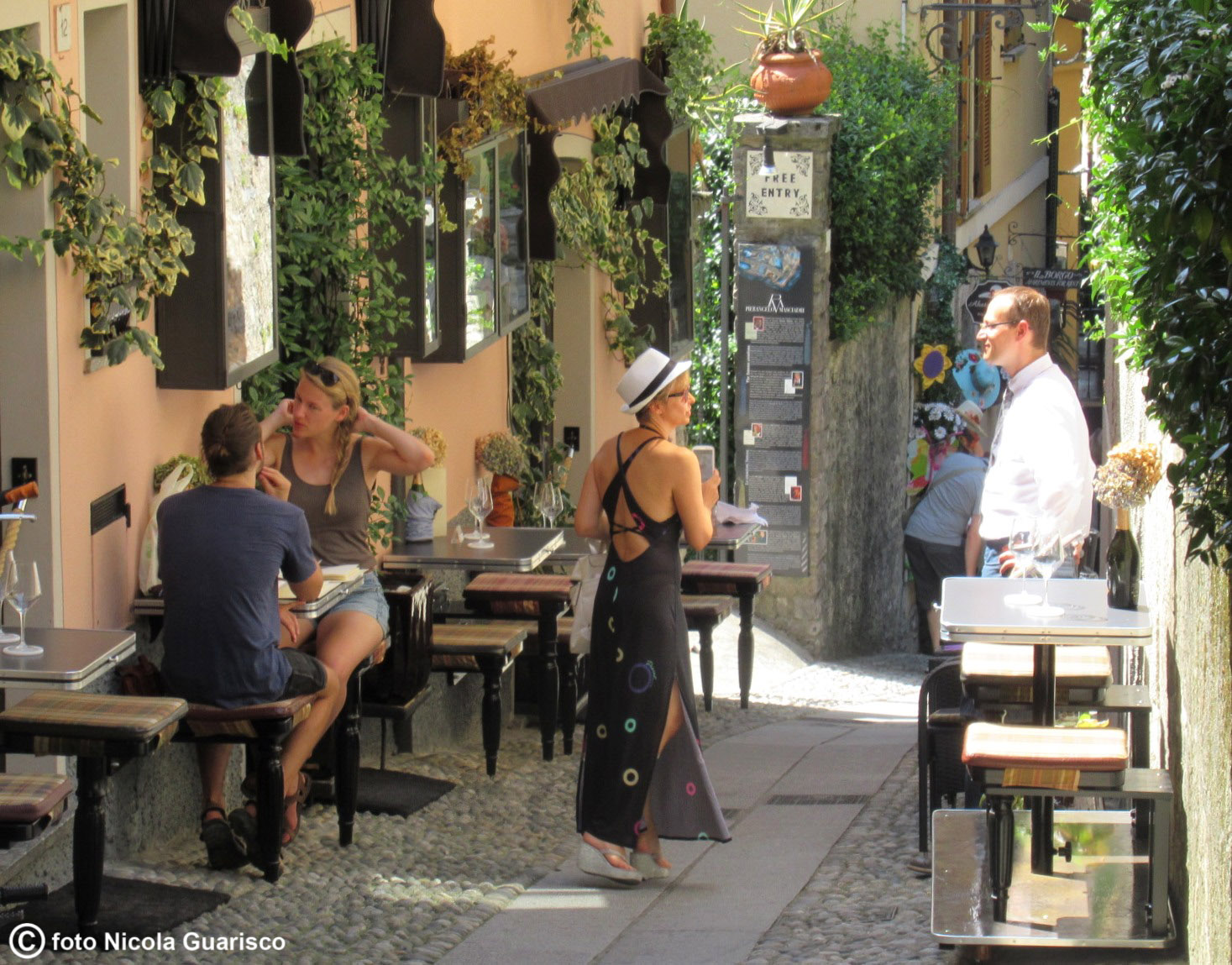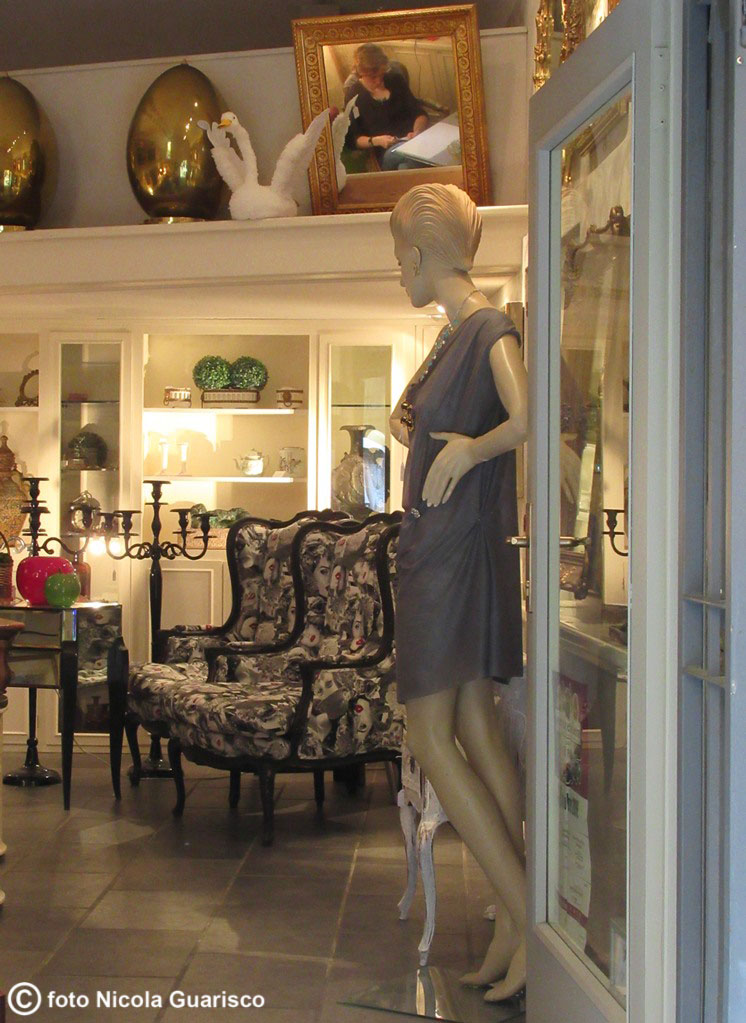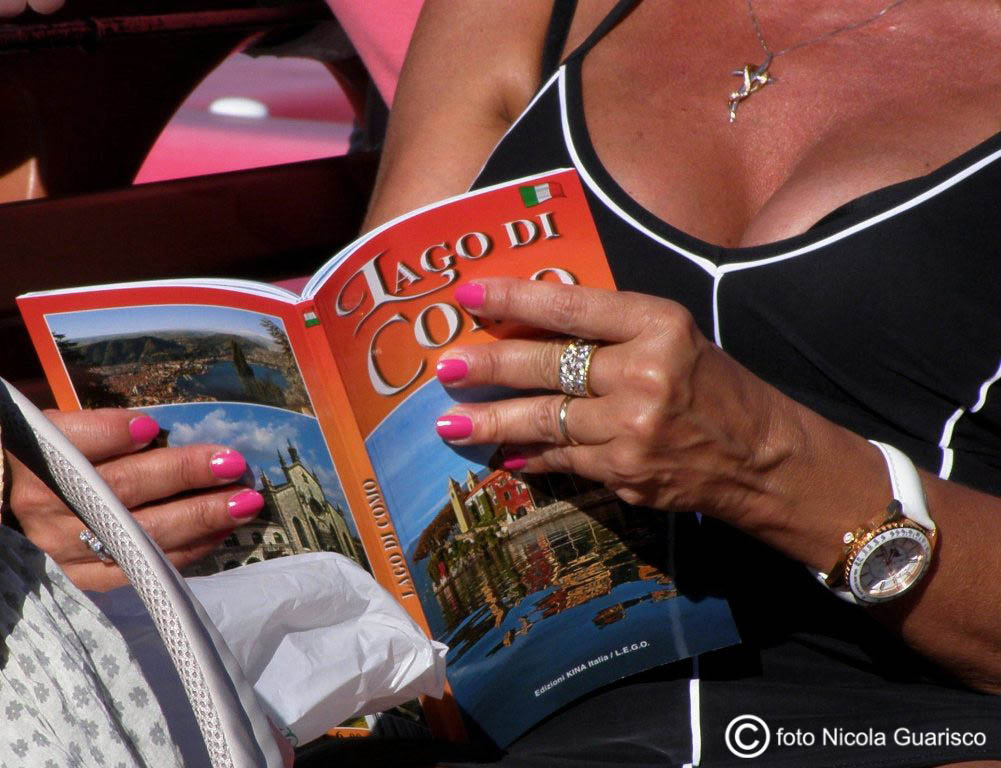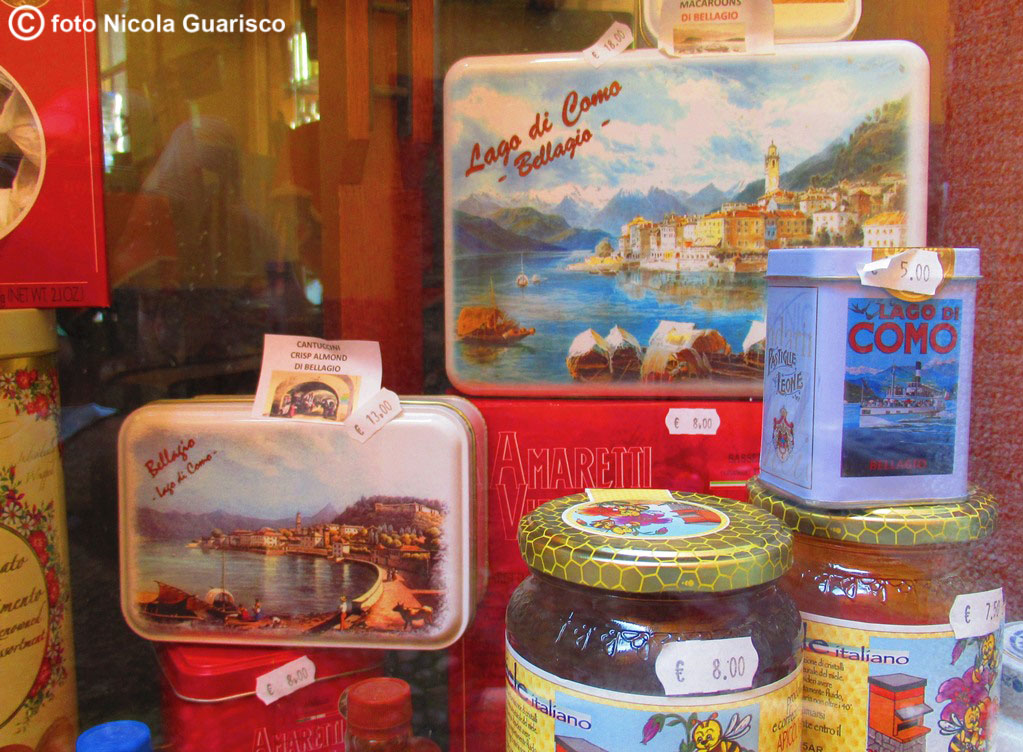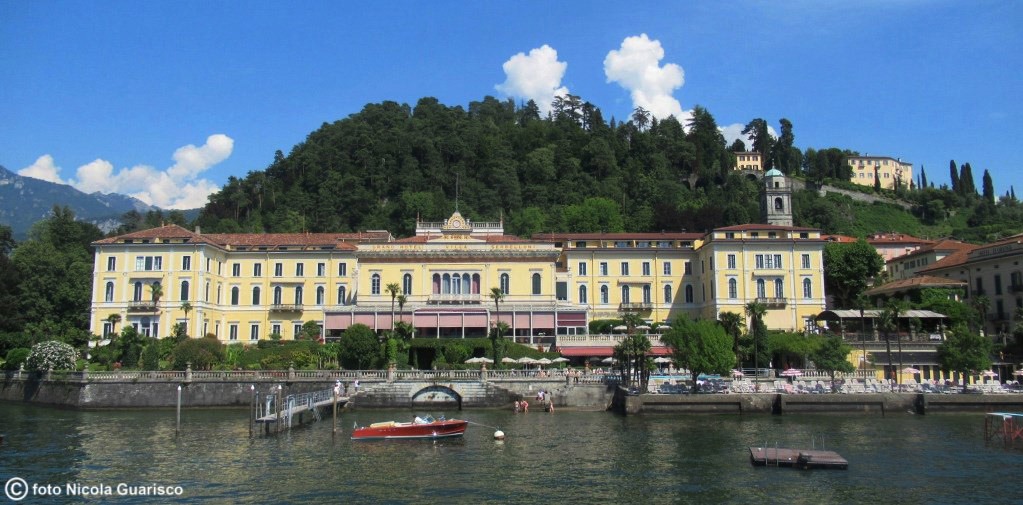 The Grand Hotel Villa Serbelloni is one of the most elegant hotels in Italy
and the only 5 star de-luxe hotel in Bellagio.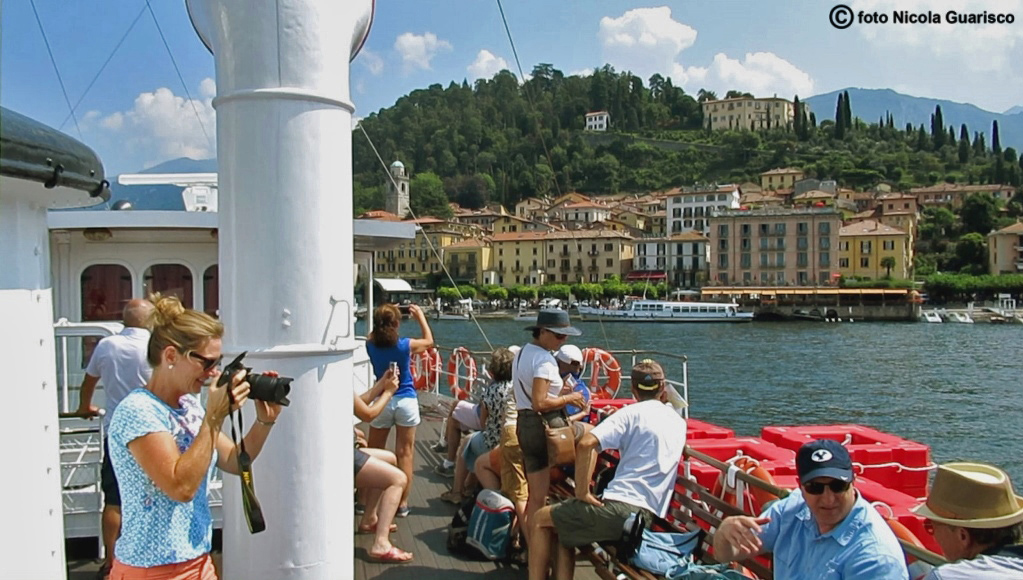 Steamer arriving in Bellagio.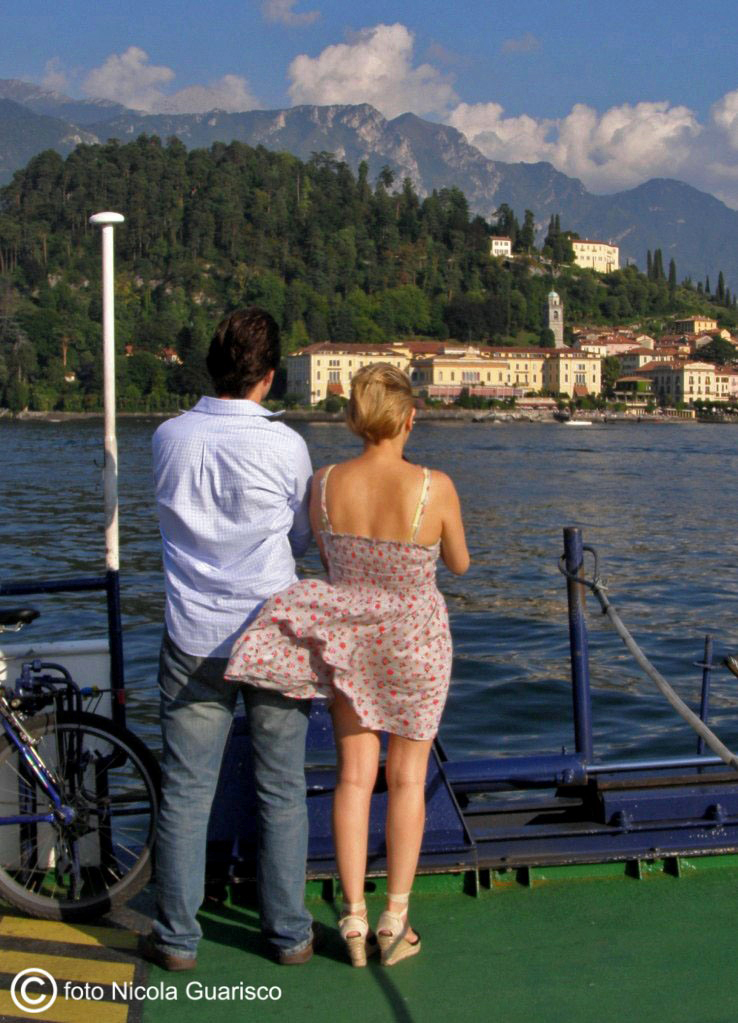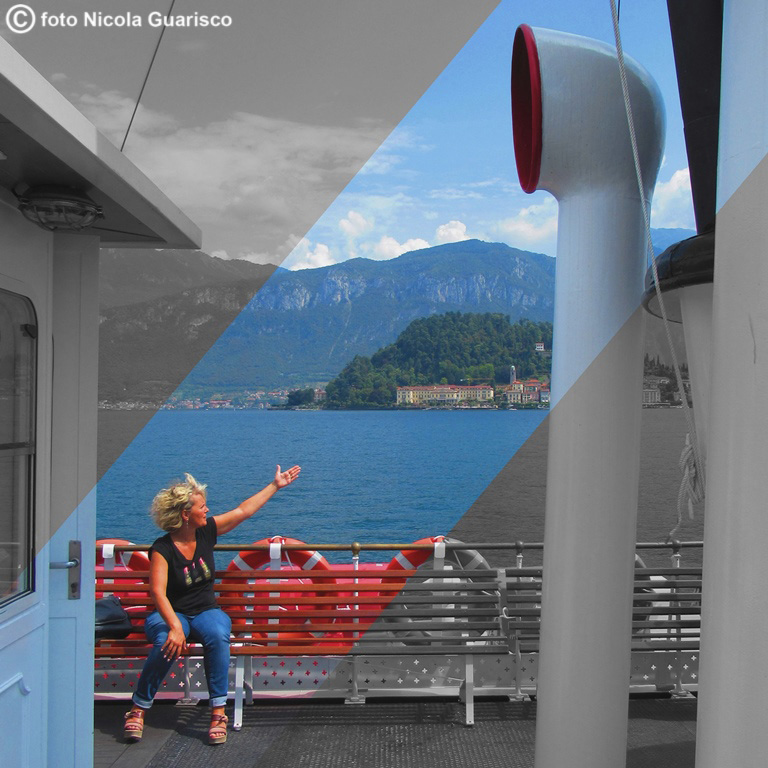 The inscription commemorates Franz Liszt's stay (1837).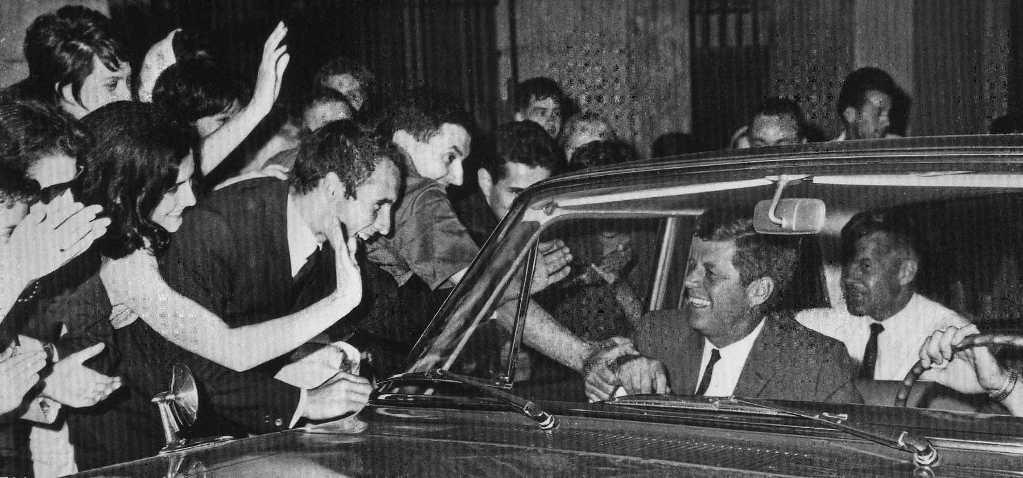 July 1963: John Fitzgerald Kennedy arrives in Bellagio for a memorable pleasure trip. Upon landing with the helicopter in the park of Villa Serbelloni-Rockefeller, the American President defined the Lario area as "one of the most beautiful sites in the world" (photo by Sandro Lanfranconi). Theodor Roosevelt also visited the lake.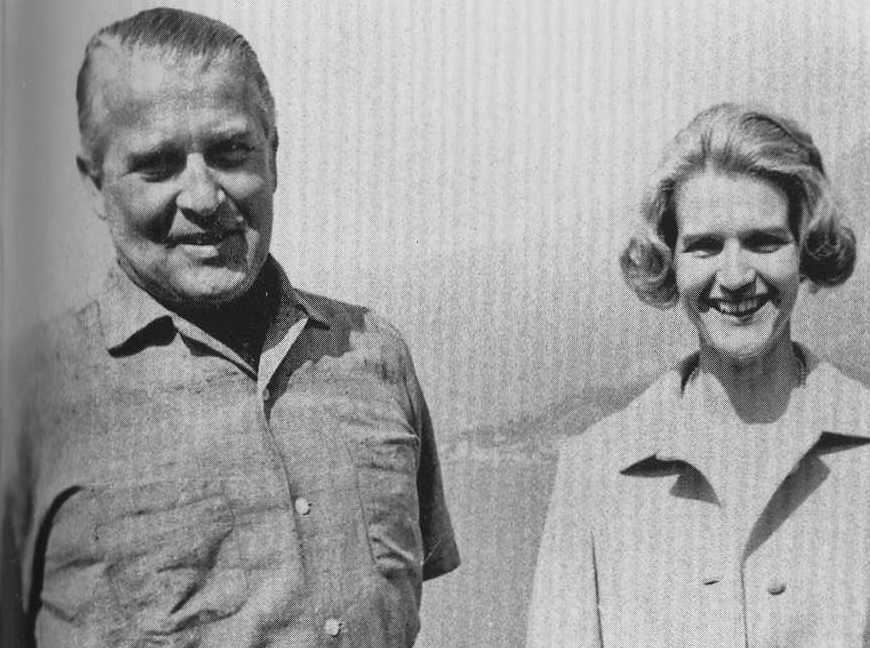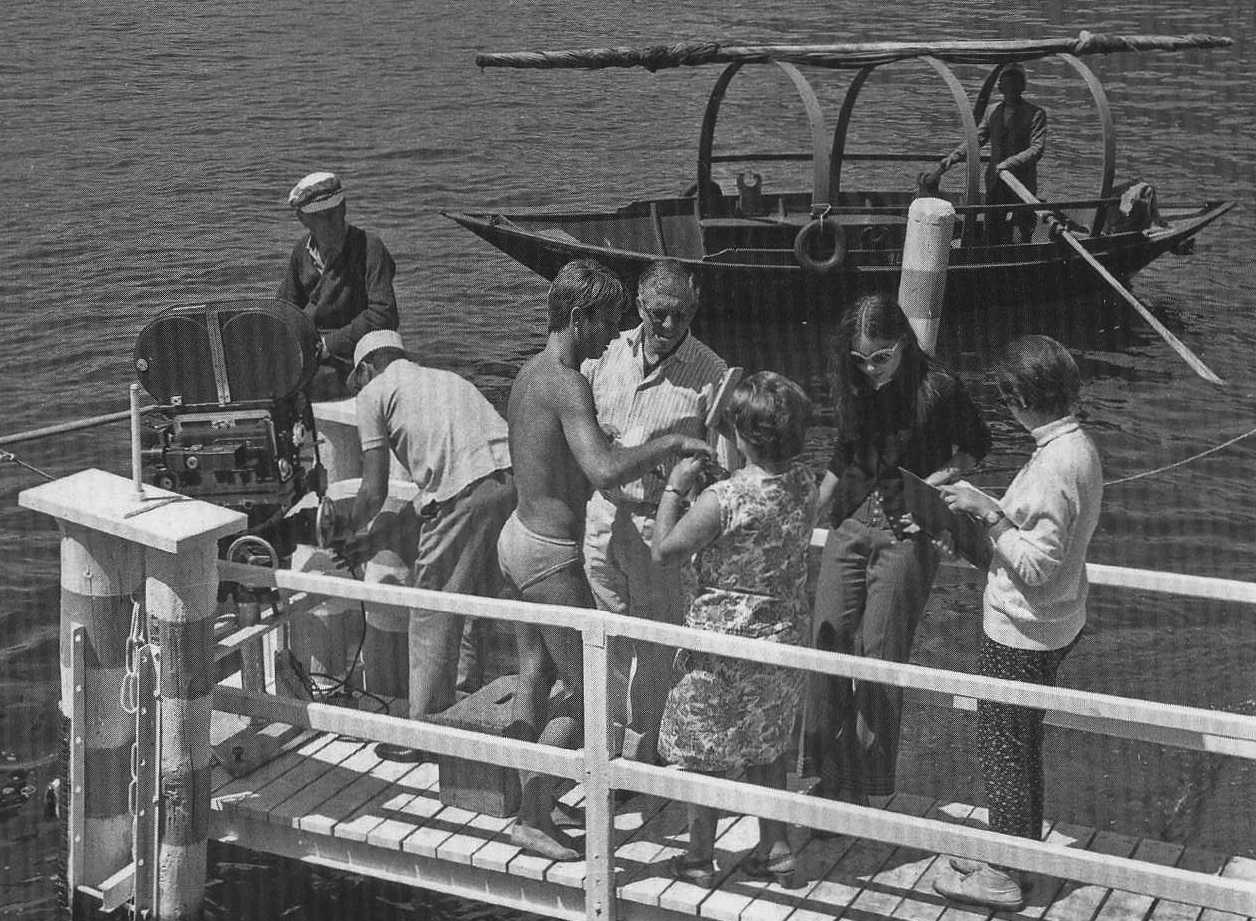 Wernher Von Braun during a visit to Bellagio with his wife (photo Enzo Pifferi). He was the father of German rocket science and developed the V2 ballistic missile.
Later on he joined NASA where he became a crucial figure in the US space programme, especially manned moon landings.

Romina Power during a film shooting (photo Enzo Pifferi). Her father, Tyron, sojourned at Villa d'Este and travelled on the steamship Plinio.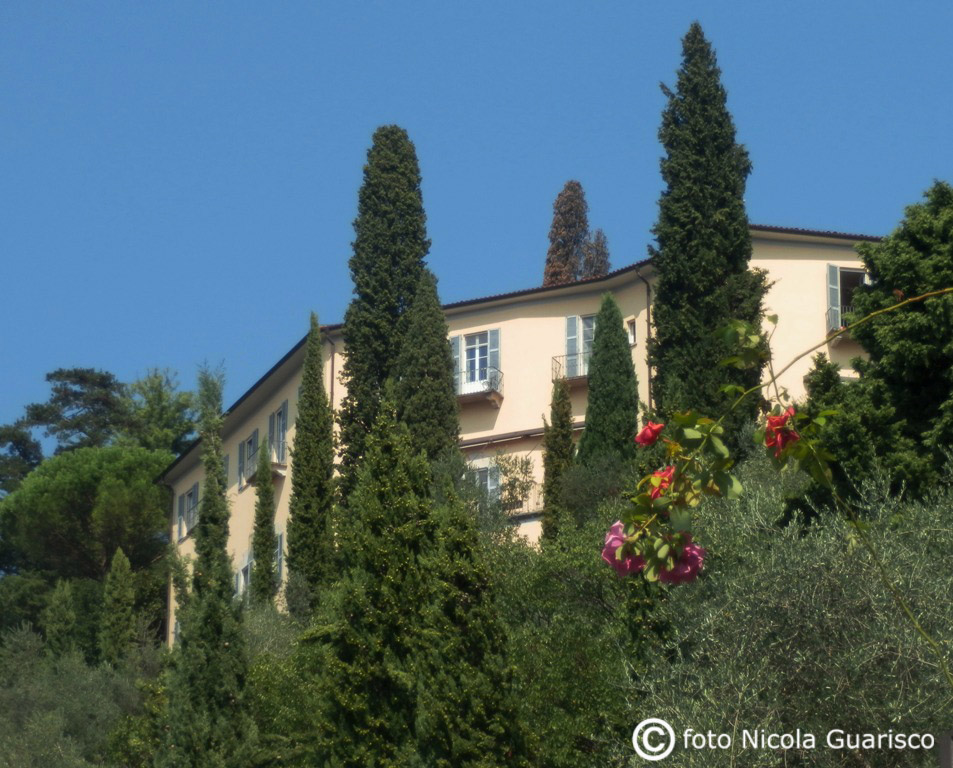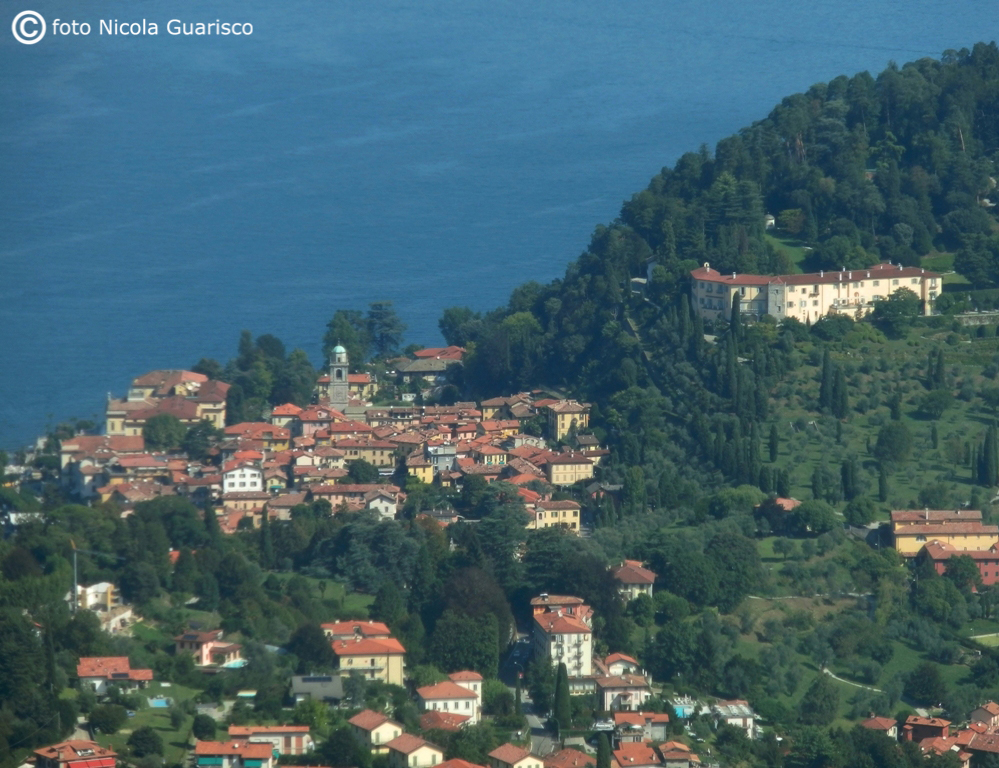 Villa Serbelloni-Rockefeller. The last owner, Ella Holbrook Walker (an American heiress) donated the villa to the Rockefeller Foundation in 1959 with the aim of "promoting international understanding". More than 50 conferences are now held each year in the villa.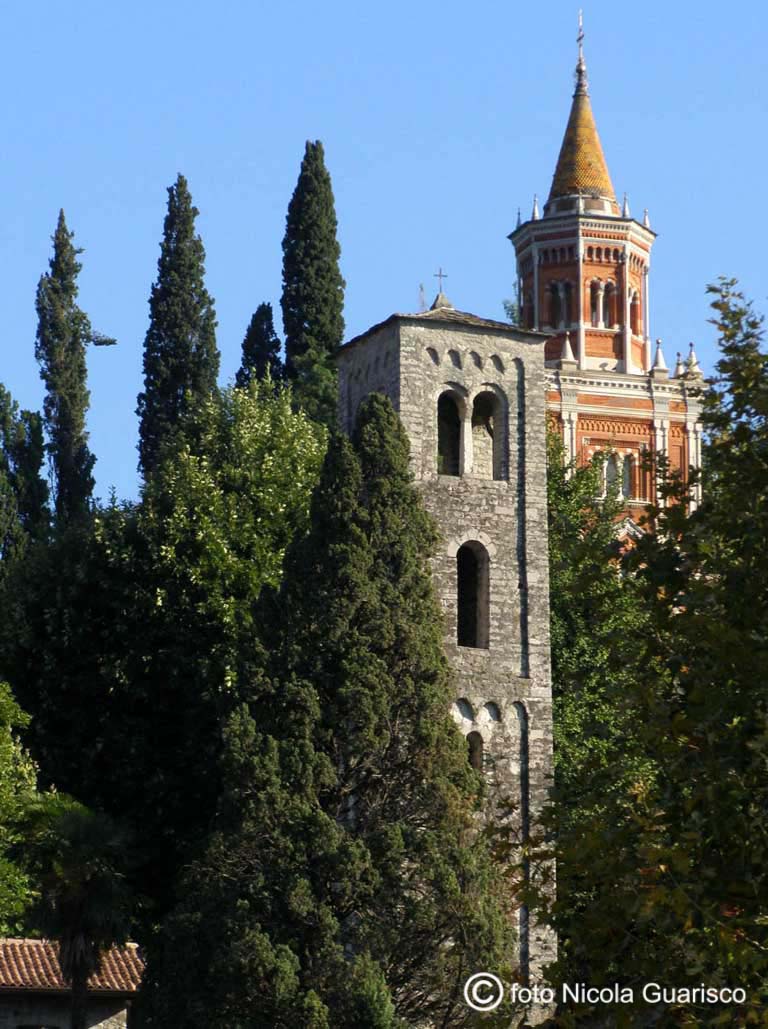 Villa Melzi.
Surroundings of Villa Melzi (locality of Loppia): the bell tower of S.Maria (10th century) and the nineteenth-century mausoleum in memory of
Giacomo Poldi Pezzoli.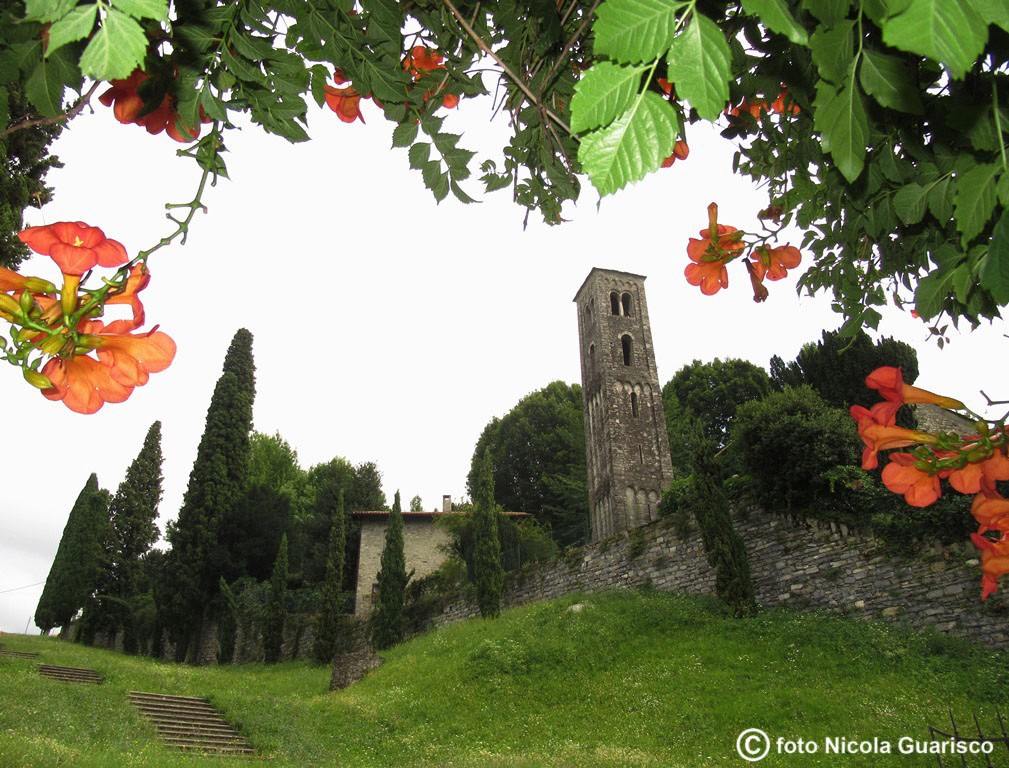 Loppia. The green stairway toward Villa Giulia.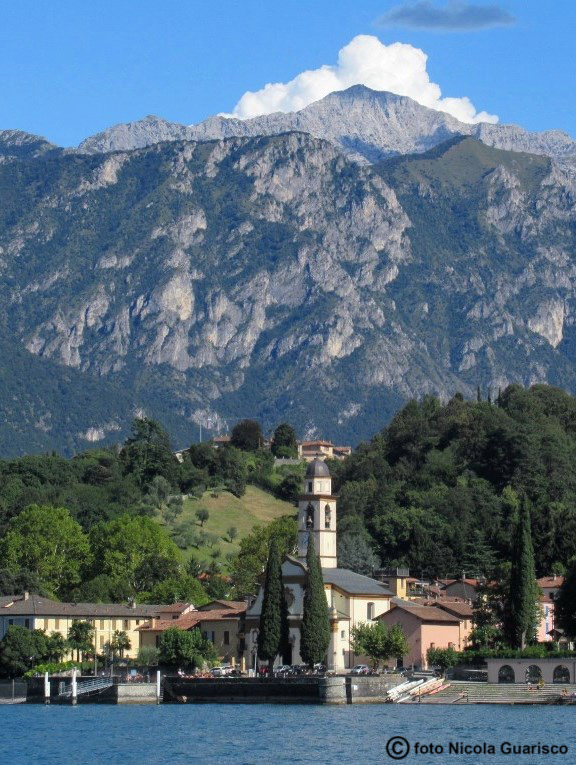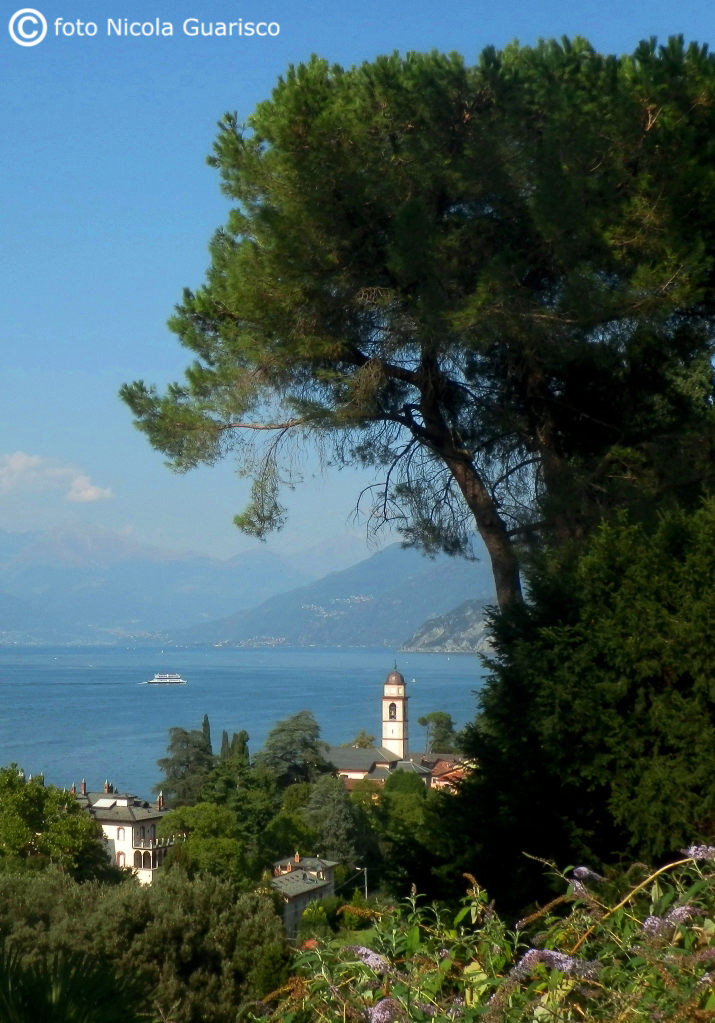 The hamlet of San Giovanni.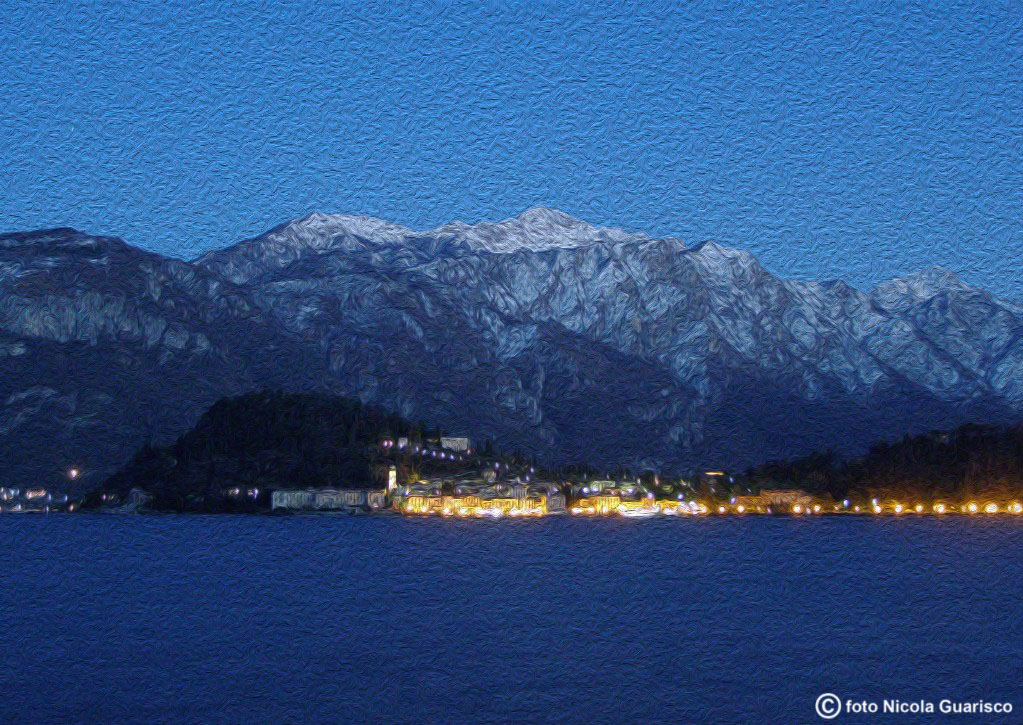 Picture with a "oil painting" effect: Bellagio by night.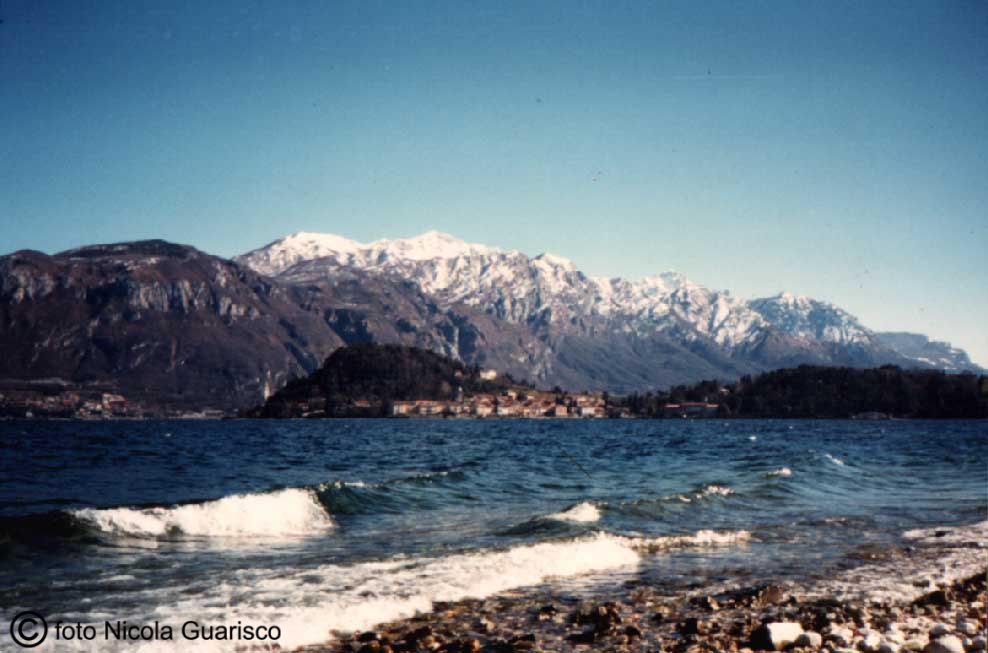 The waves and the Grigne mountains.