Colico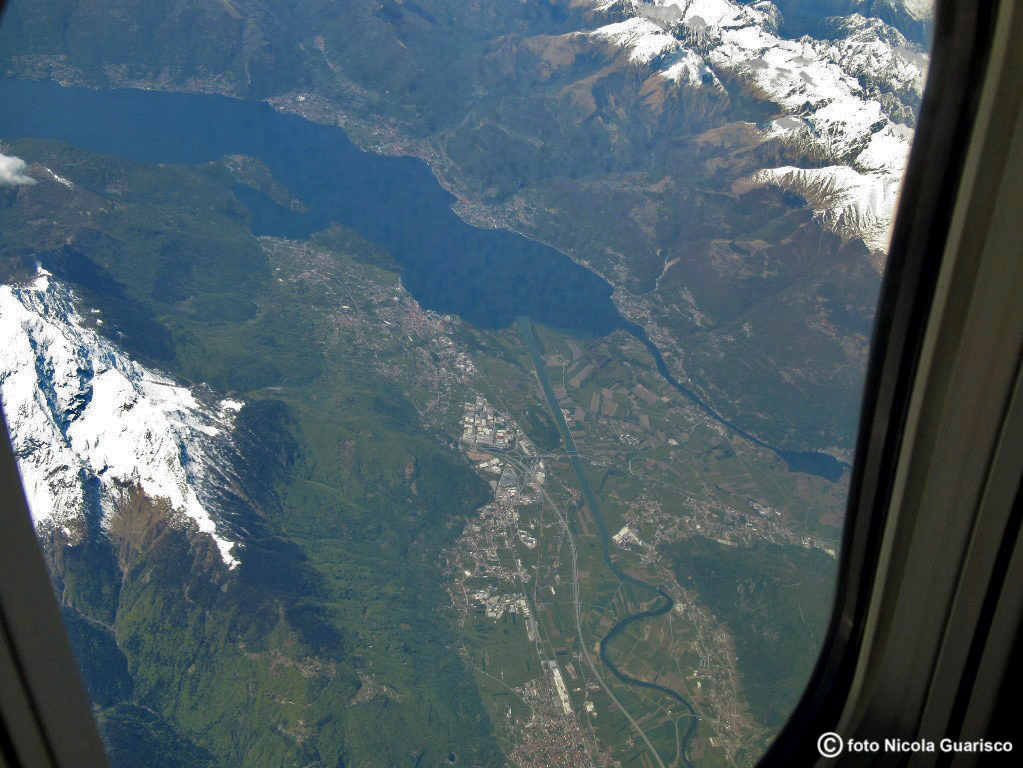 Situated about 70 km from Como, Colico is the furthest town of the eastern shore
and, like Sorico, ideally represents the "end" of the lake. This suggestive image frames
the Pian di Spagna (Spain Plain) and the mouths of the rivers Adda and Mera.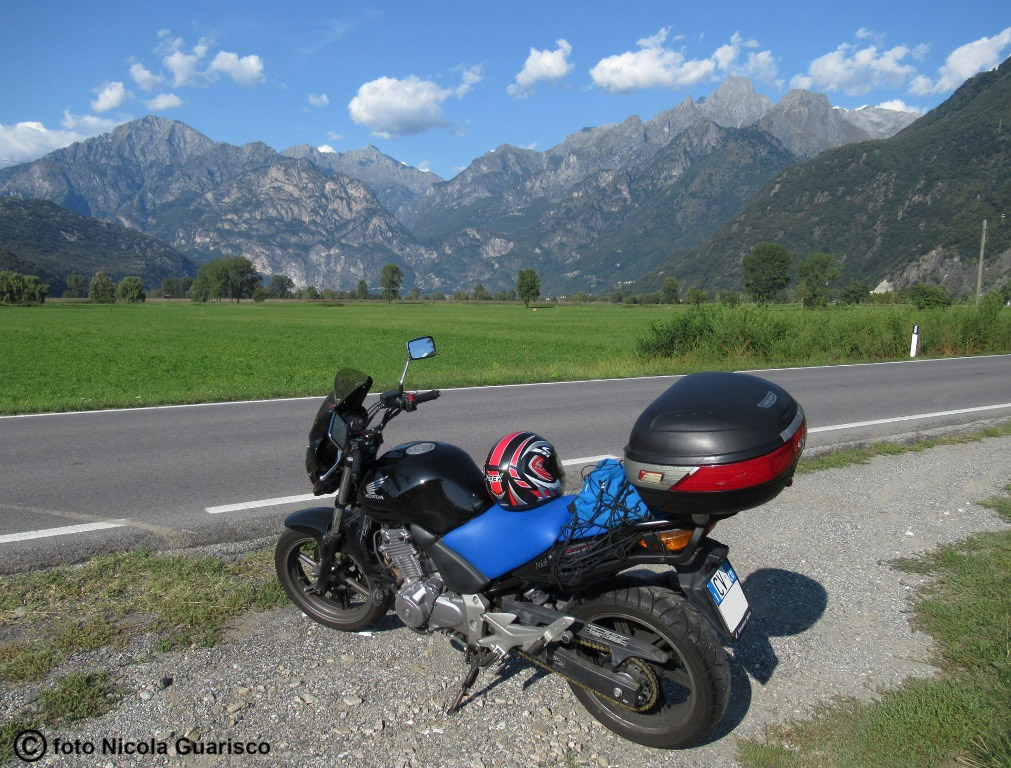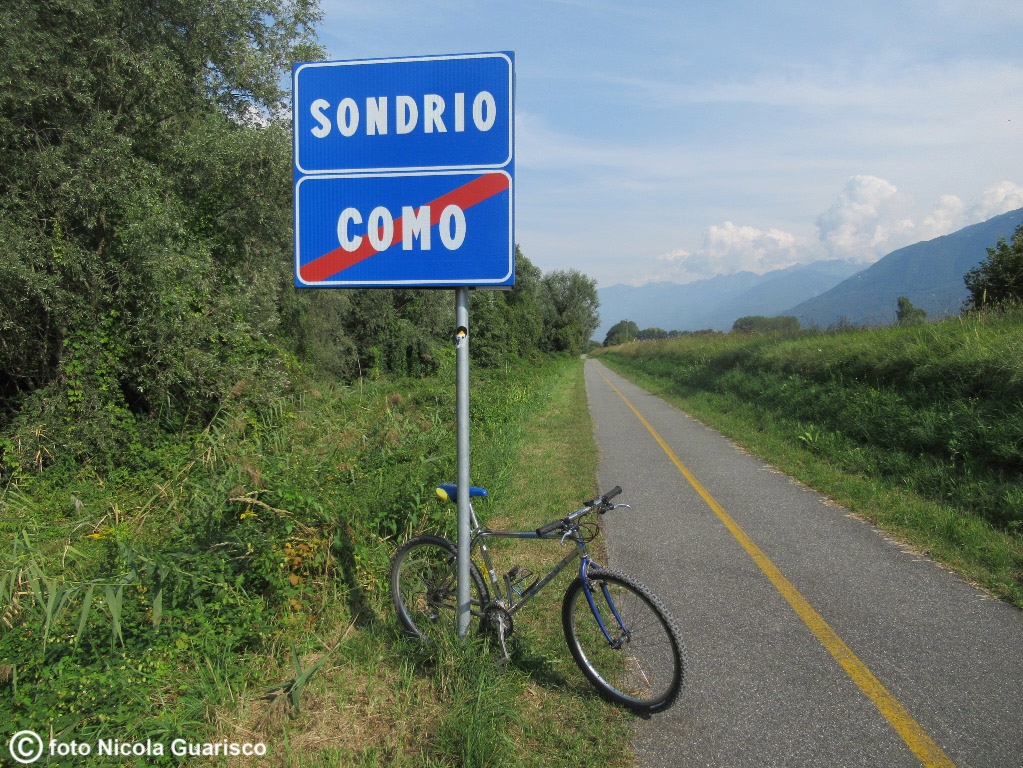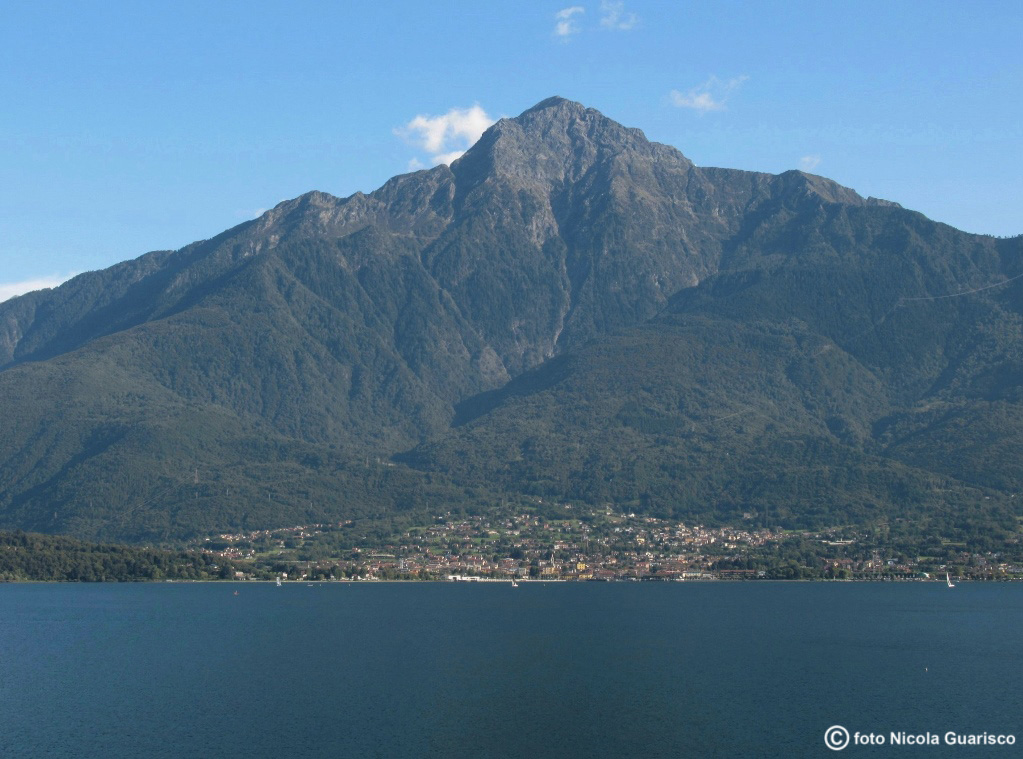 Stromboli? No, Colico and Mount Legnone.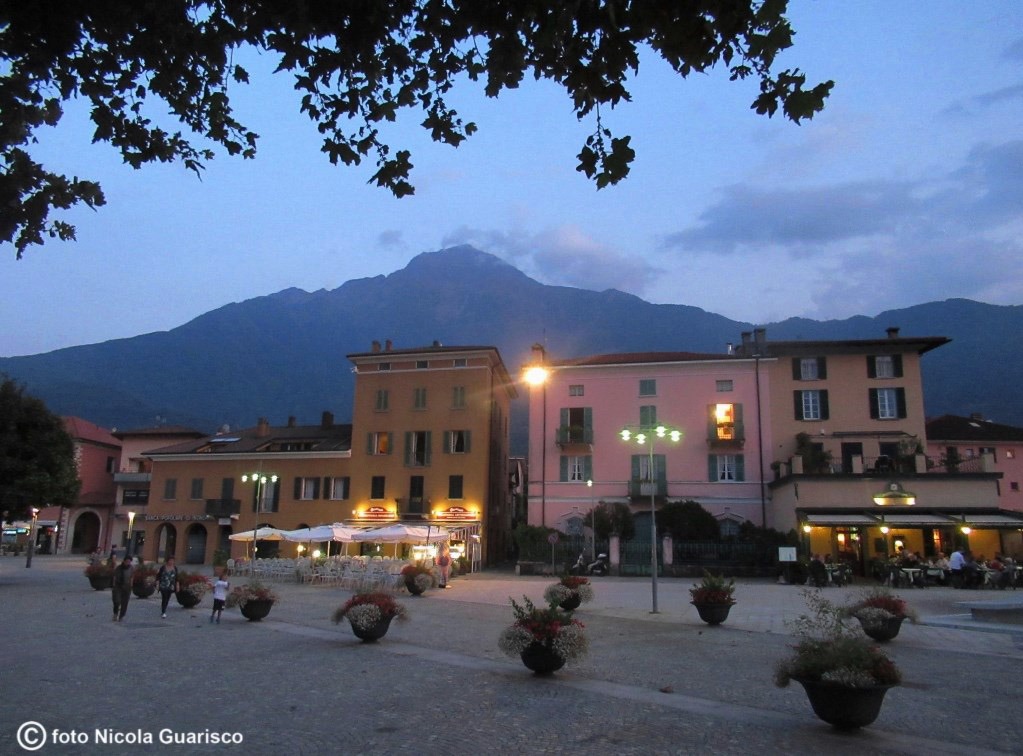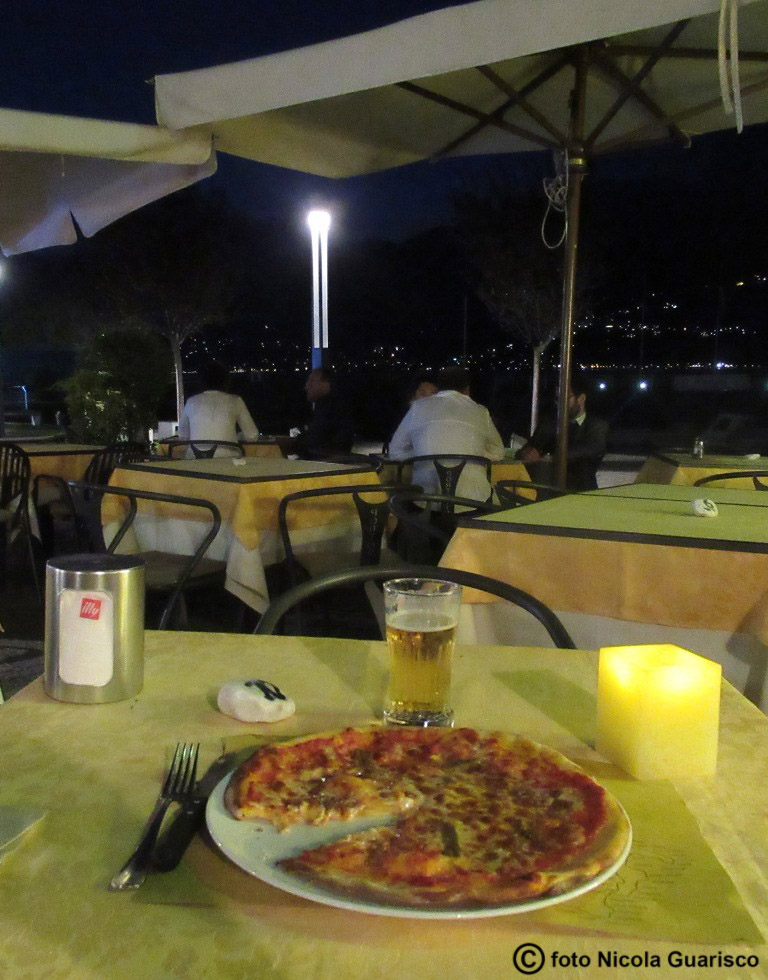 One evening in Colico.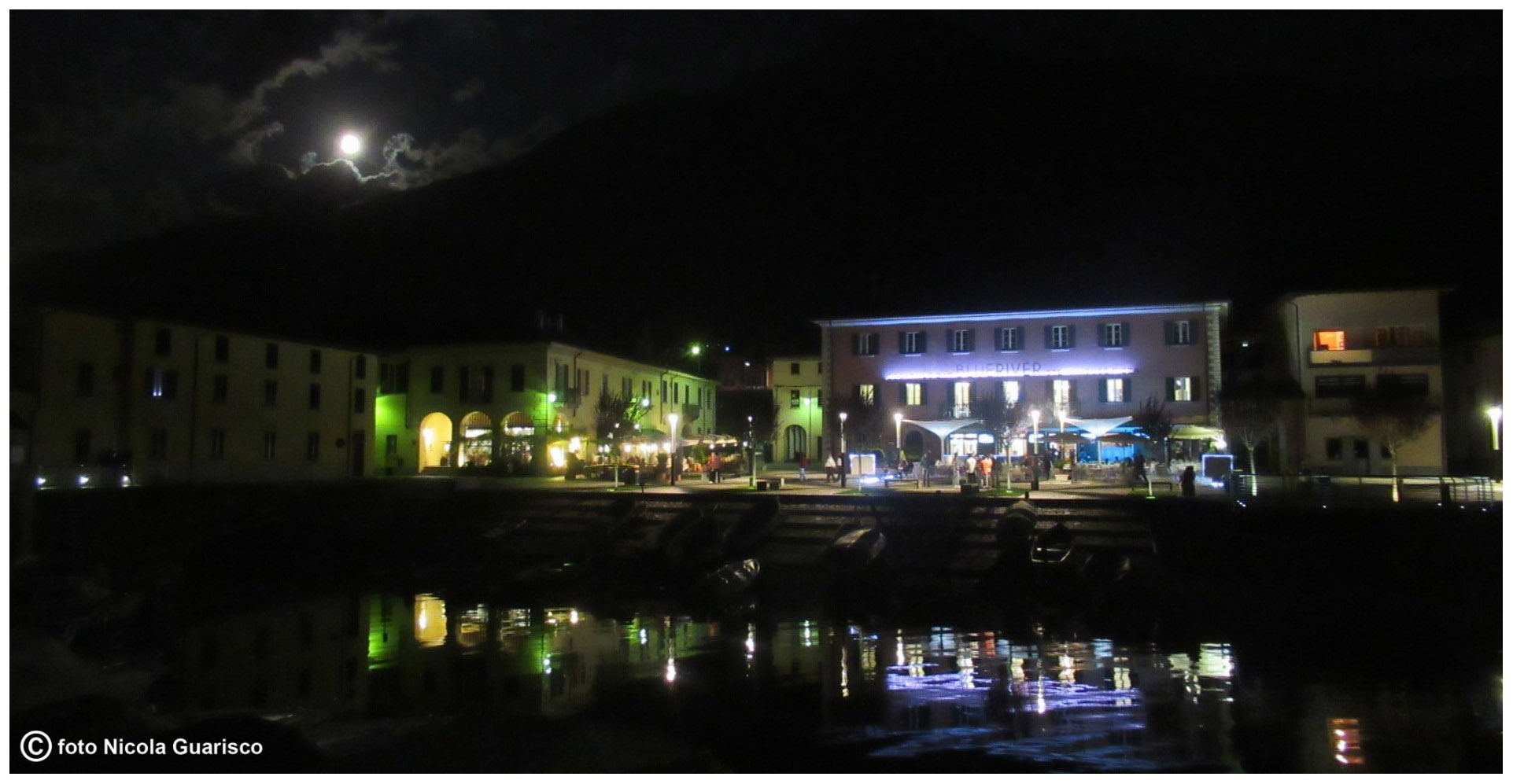 Full moon on Colico.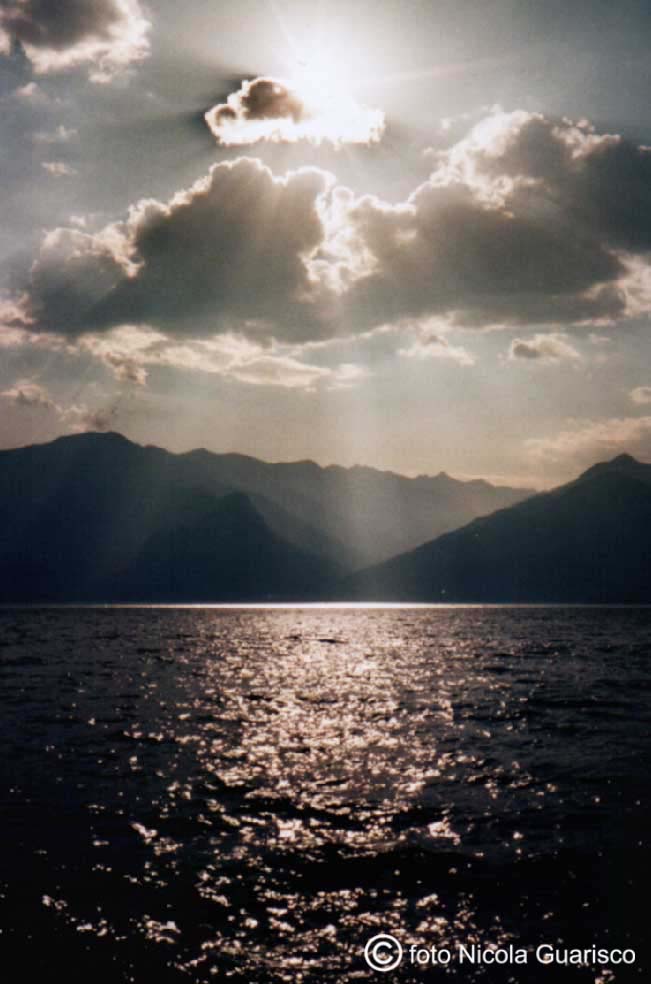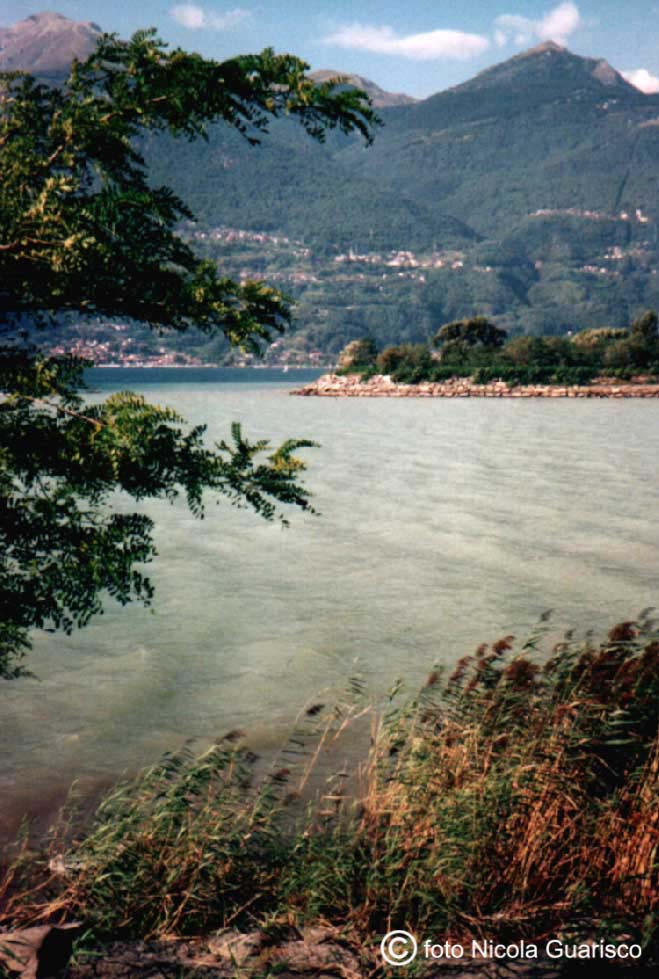 Plays of light reflecting through the lake expanse situated at the far end.
The mouth of the Adda River.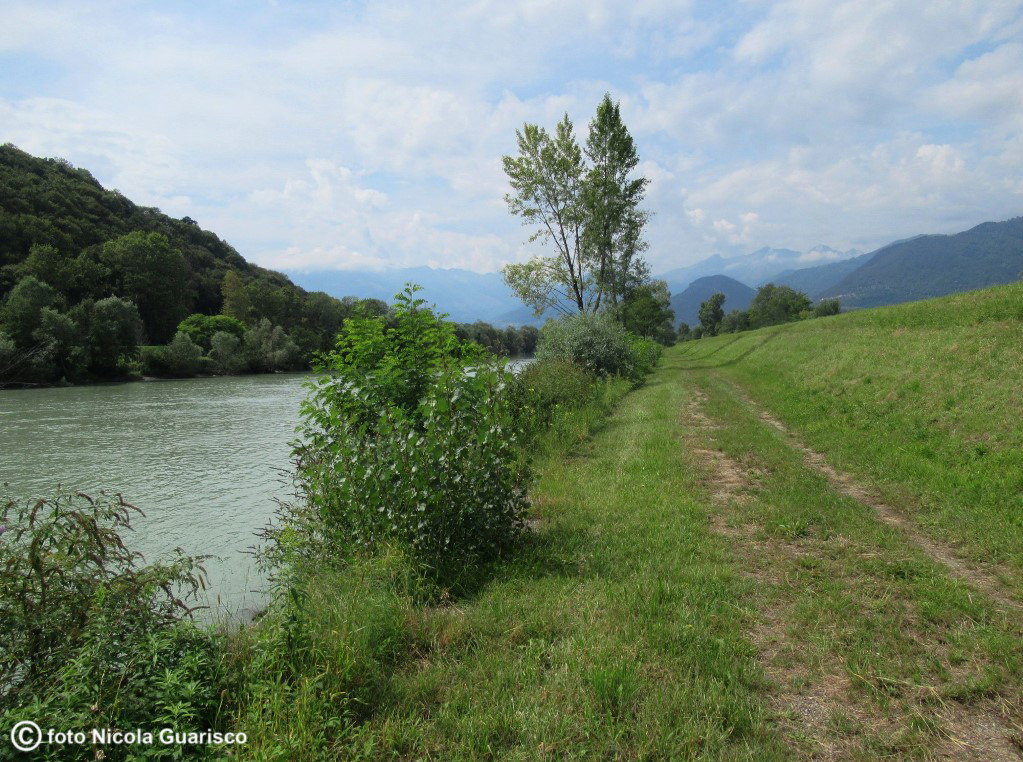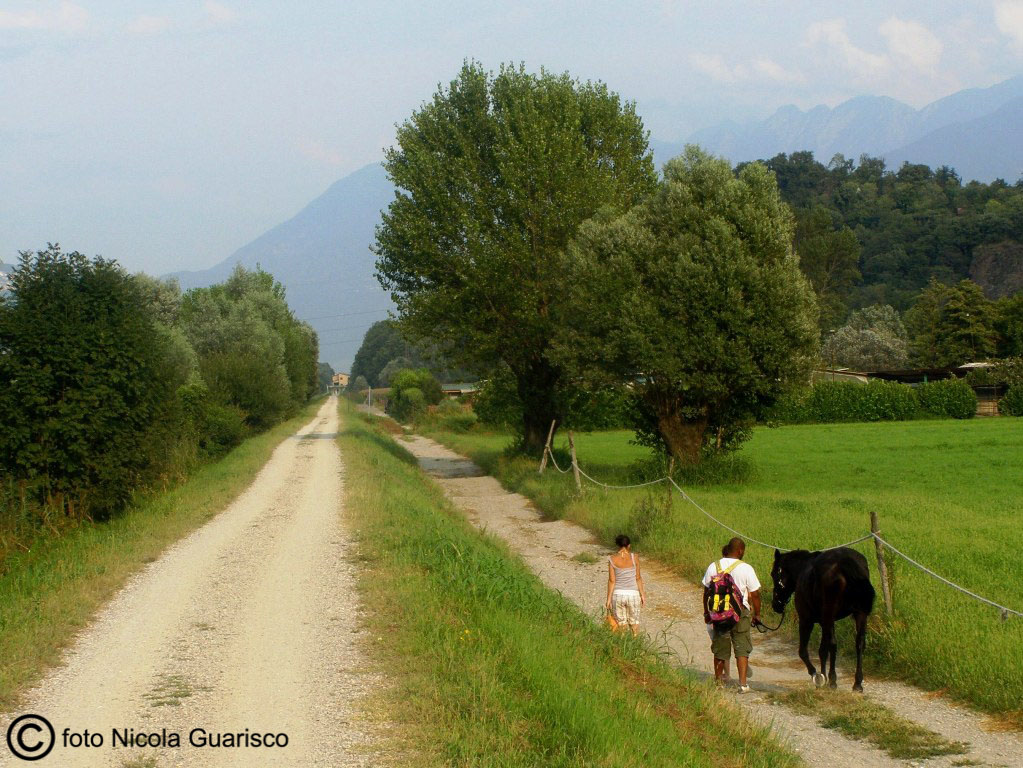 Peaceful moments while riding a bike or a horse along the river.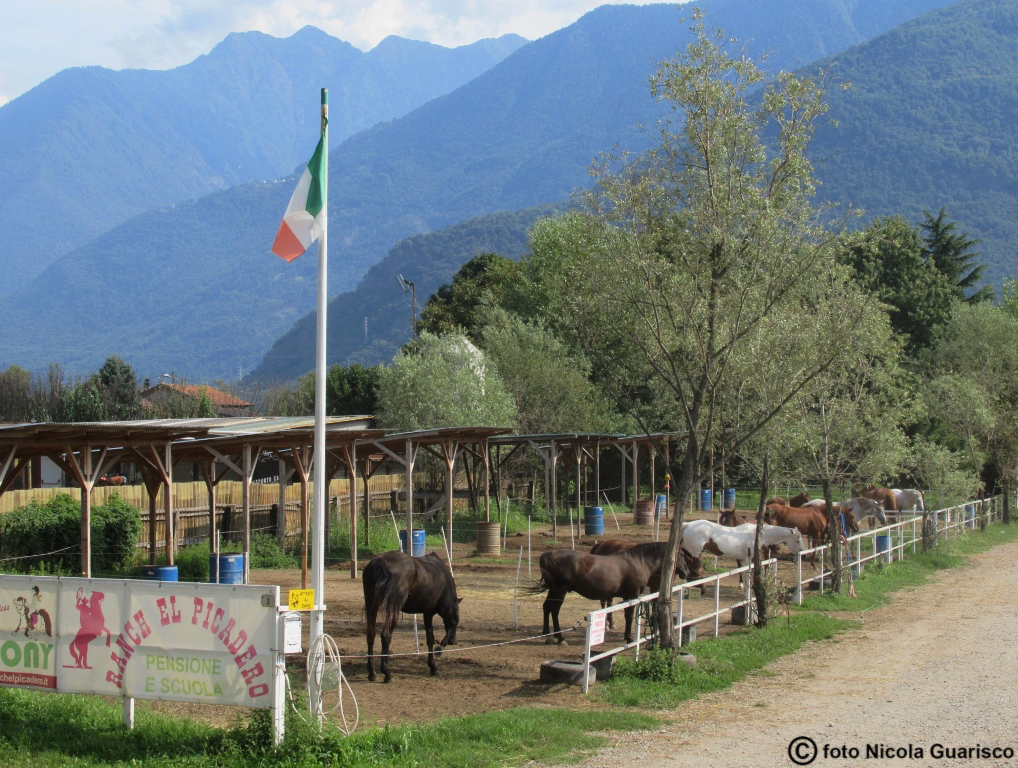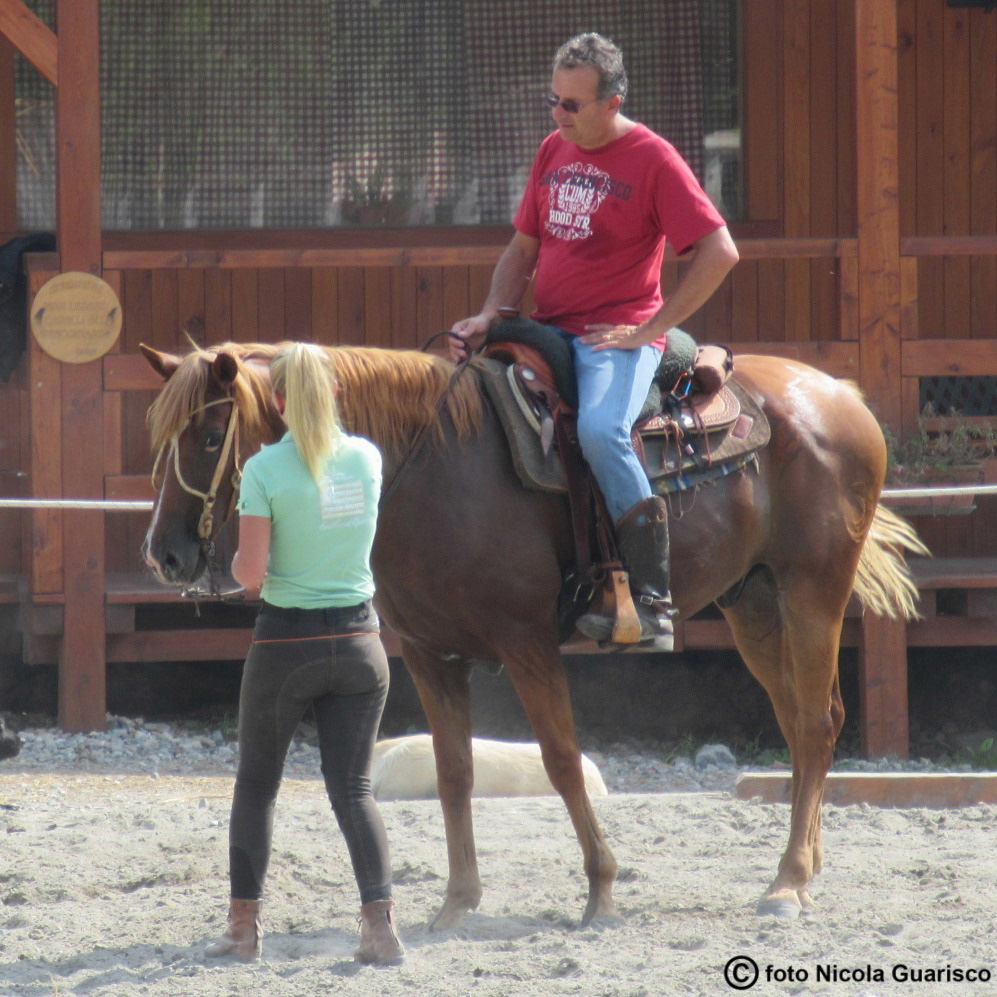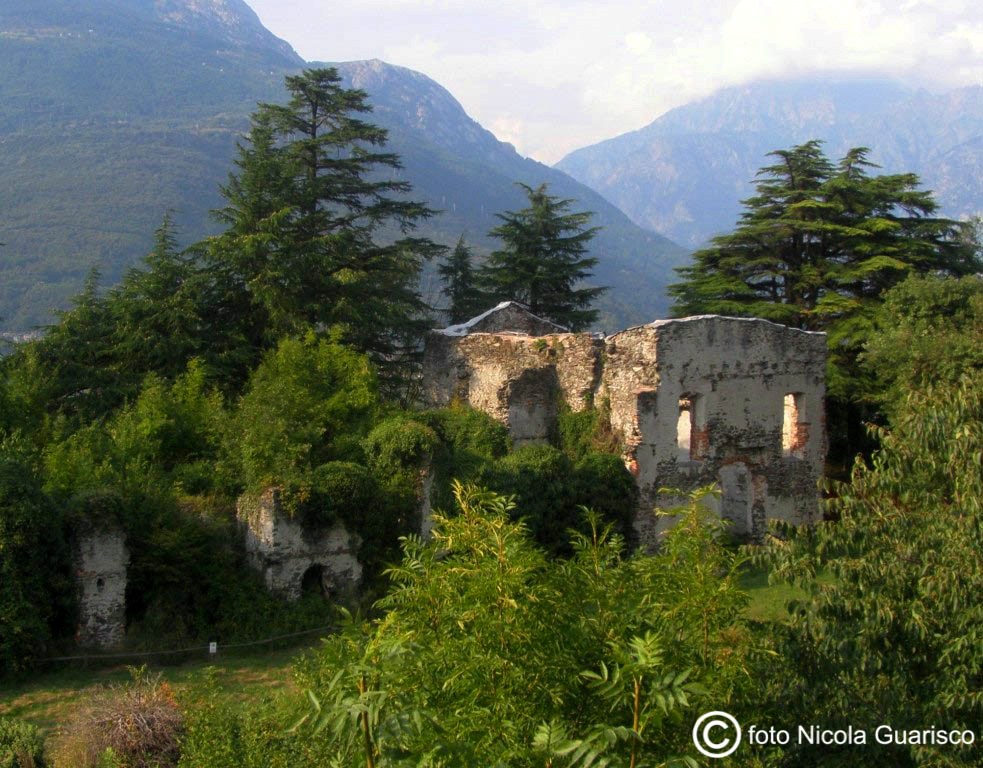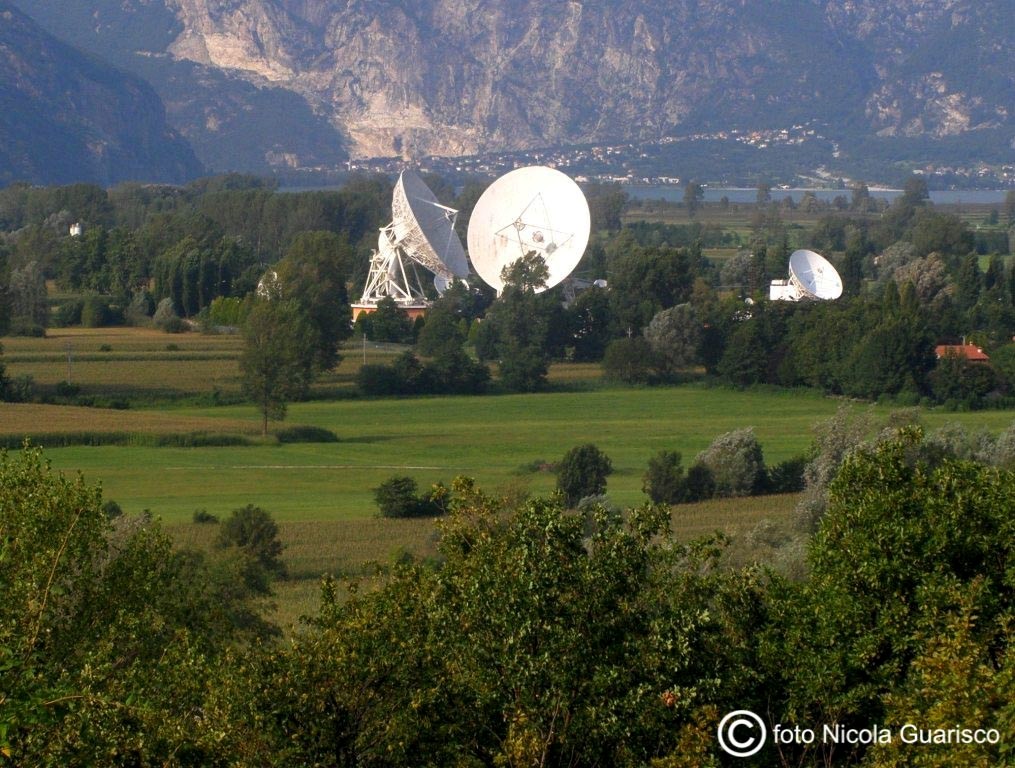 Pian di Spagna: the ruins of Fort Fuentes, erected in 1603 by the Spanish count of Fuentes, governor of Milan, with the purpose of controlling transit ways to ward off the invasion of the Swiss Grigioni. It was dismantled in 1796 under the orders of Napoleon.
The satellite communication centre Telespazio with its huge hemispherical and steerable repeaters, located in the plains surrounding the lower lake.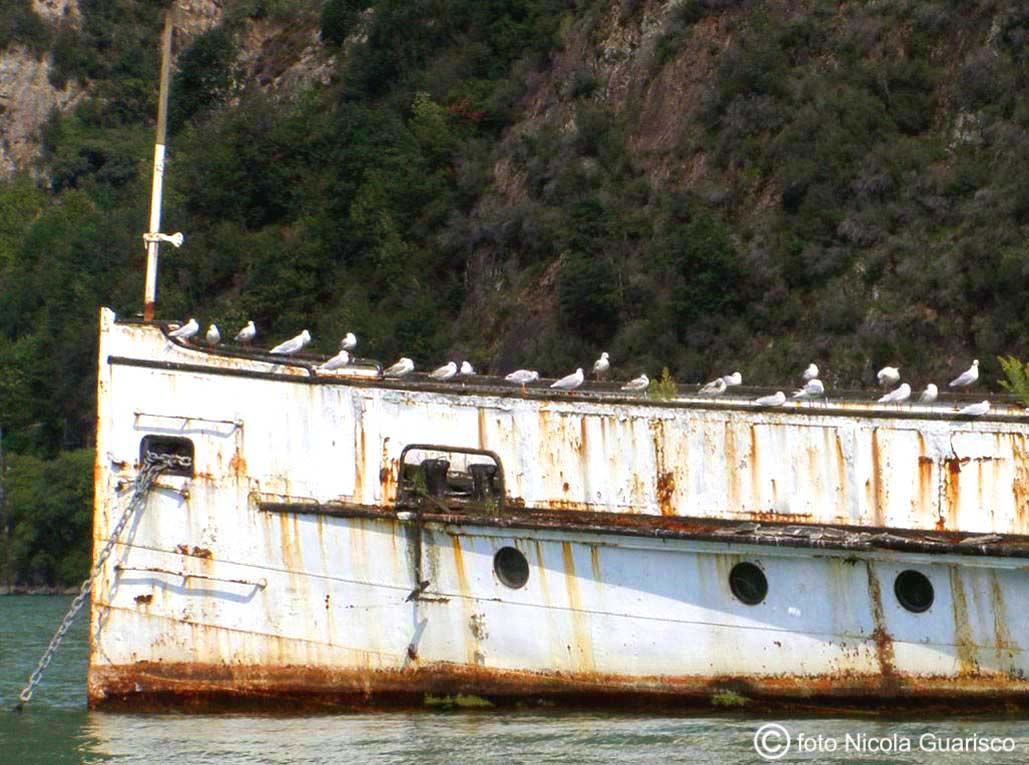 Flocks of seagulls rest on the centuries-old wreck of the Plinio steamship, berthed in Colico for 40 years,
and then towed to the nearby Mezzola Lake.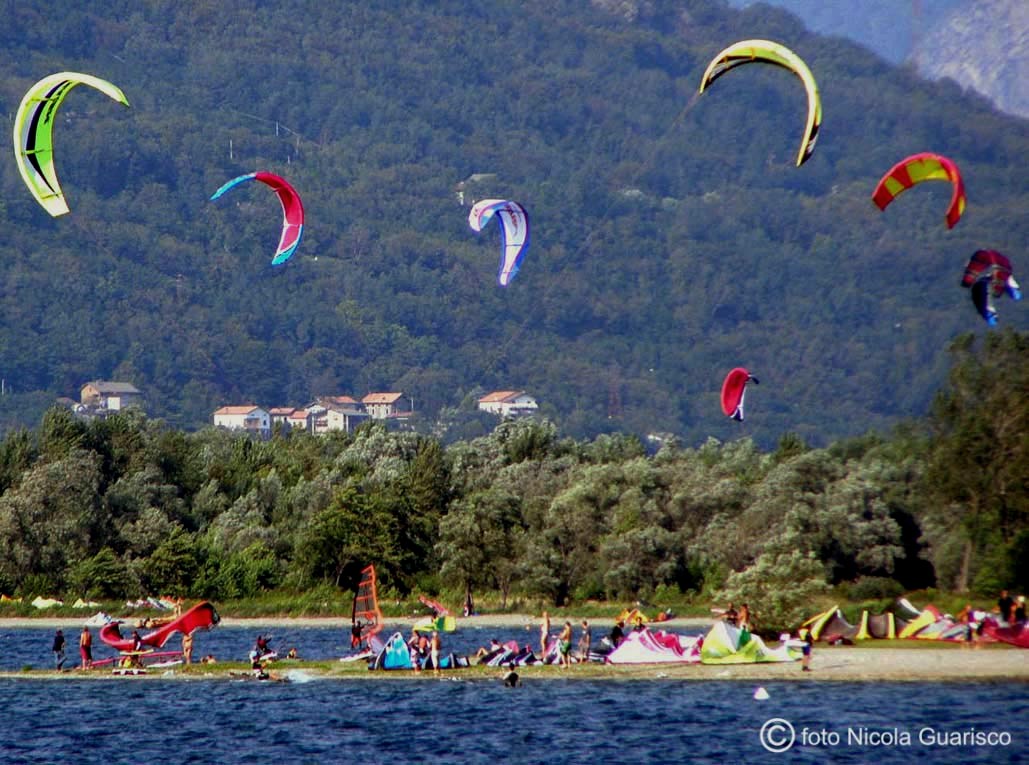 The vast marshlands that originated from the confluence of the Adda and the Mera rivers, most of which have been reclaimed, host the most important natural oasis of Lombardia, a refuge for numerous bird species such as the Royal Swan. Several camping sites with water sports facilities are situated in this area.
Photo: colourful sails in the reserve of Pian di Spagna.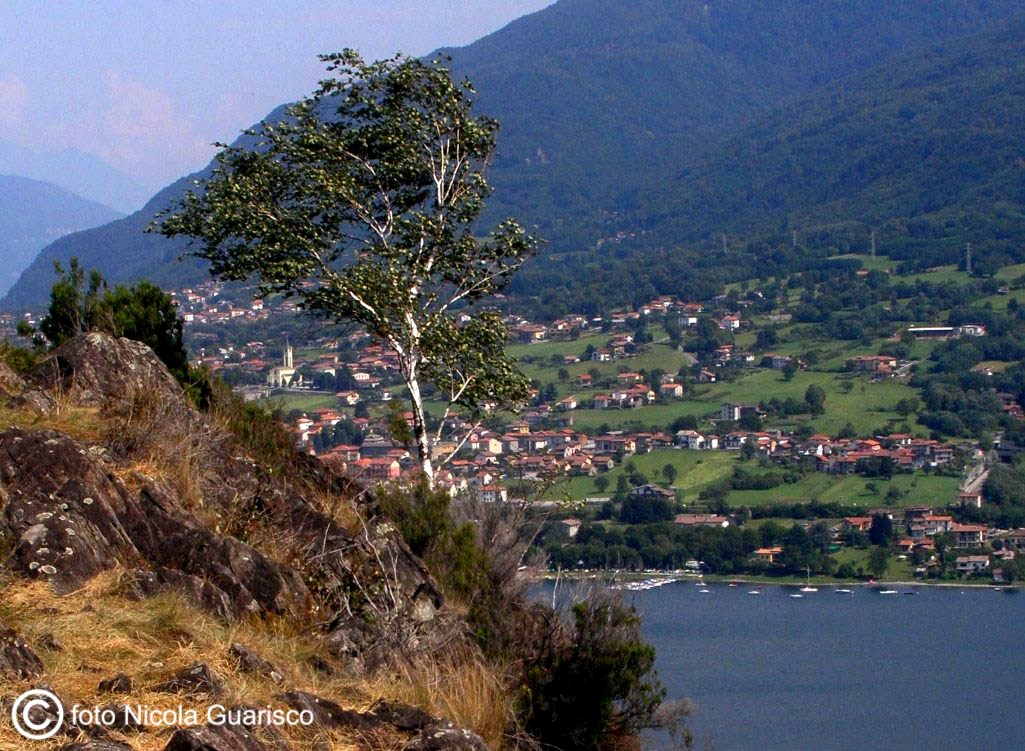 View of Colico from the tip of the Olgiasca peninsula.
Overhanging cliff rocks, thick vegetation and blasts of wind dominate the surrounding landscape.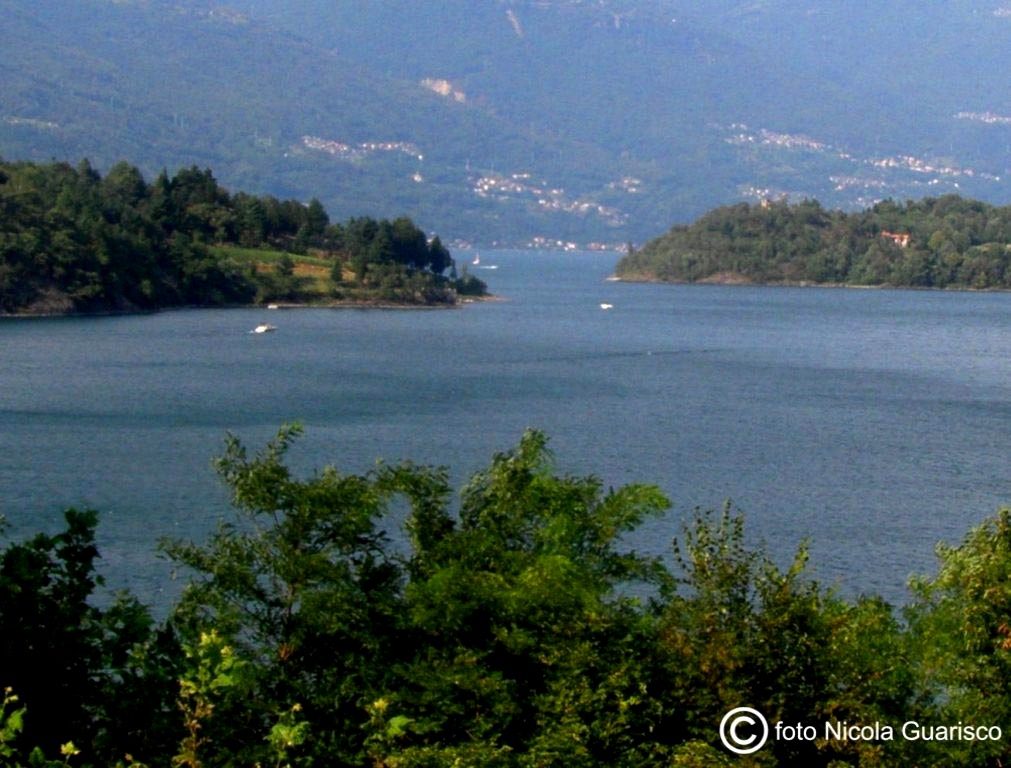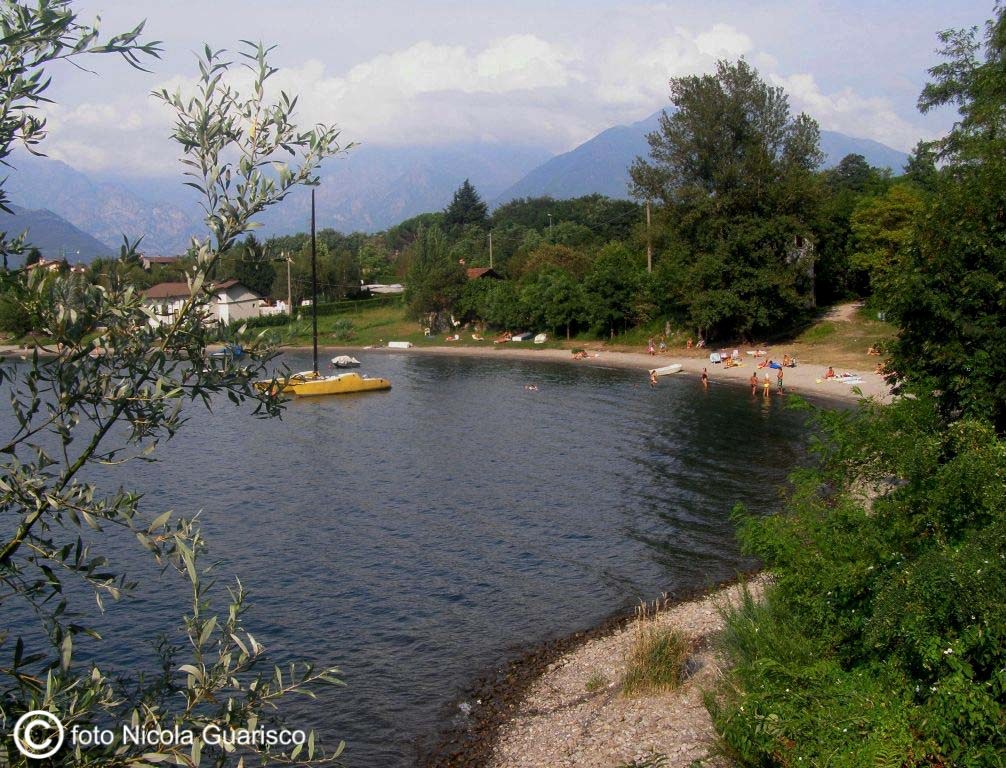 The Piona inlet (or lakelet), with the two promontories and the camping sites along the coast.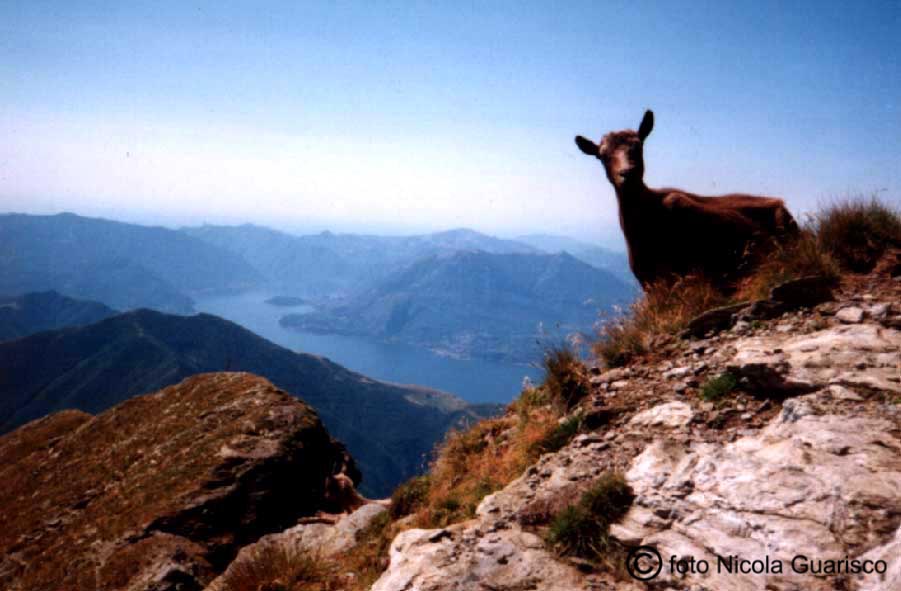 Panorama seen from the tip of mount Legnone, one of the highest mountains
of the great Lombard lakes (2609 mt).