Lenno and Mezzegra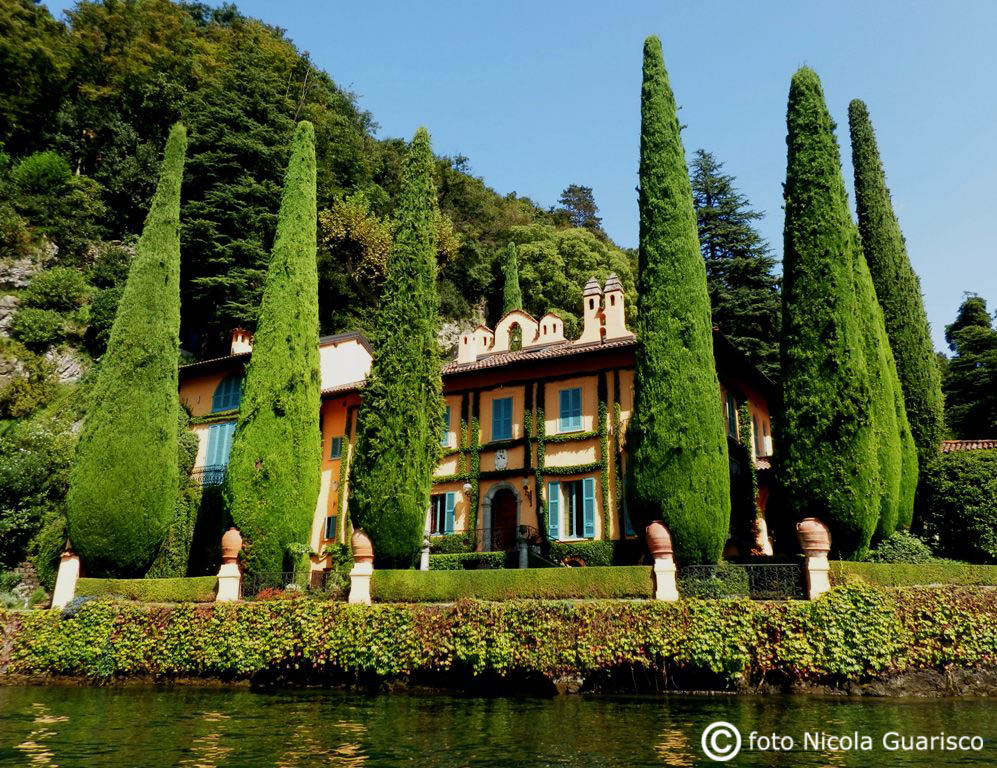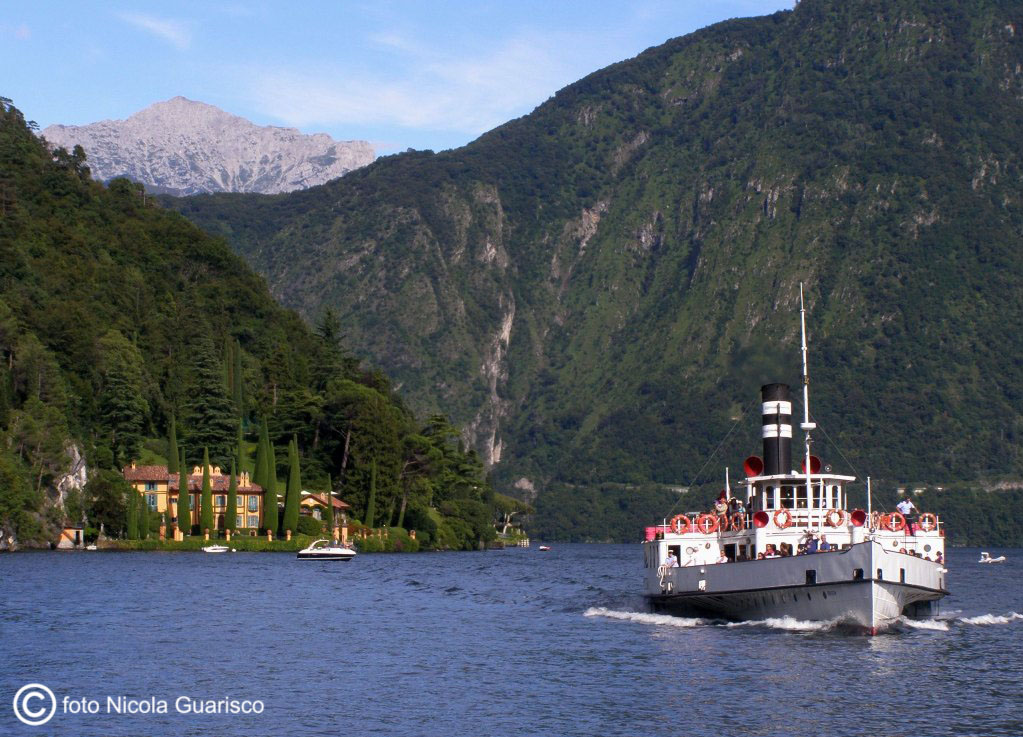 Villa Cassinella, inaccessible by land, surrounded by the Lavedo Park.
It is also known as "the most beautiful villa in the world".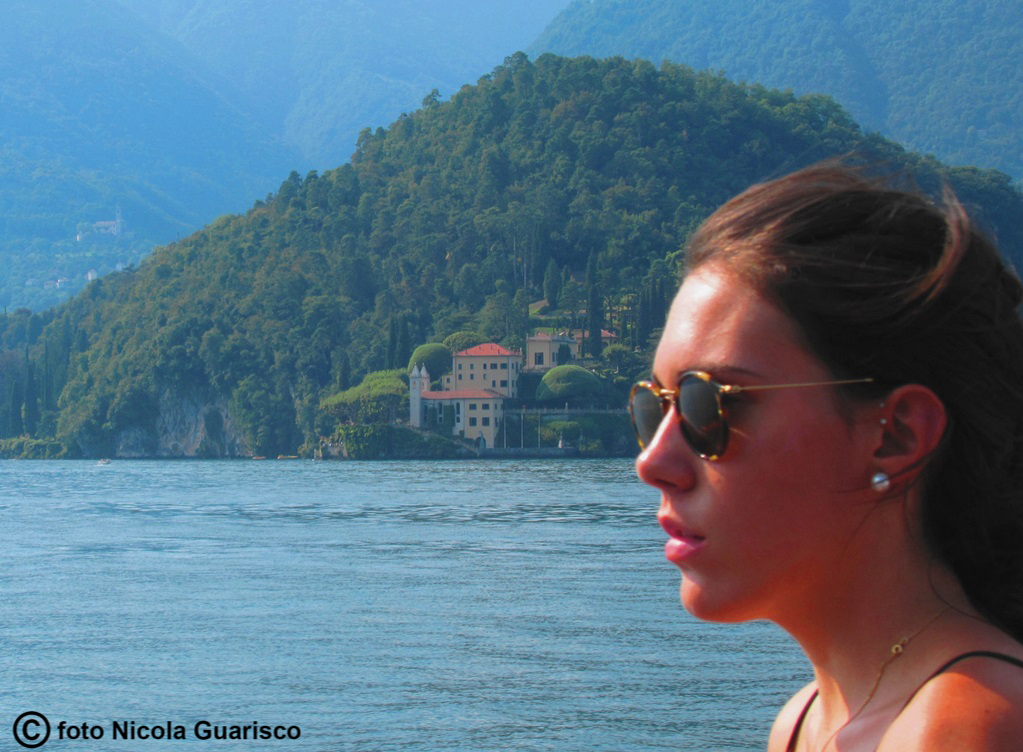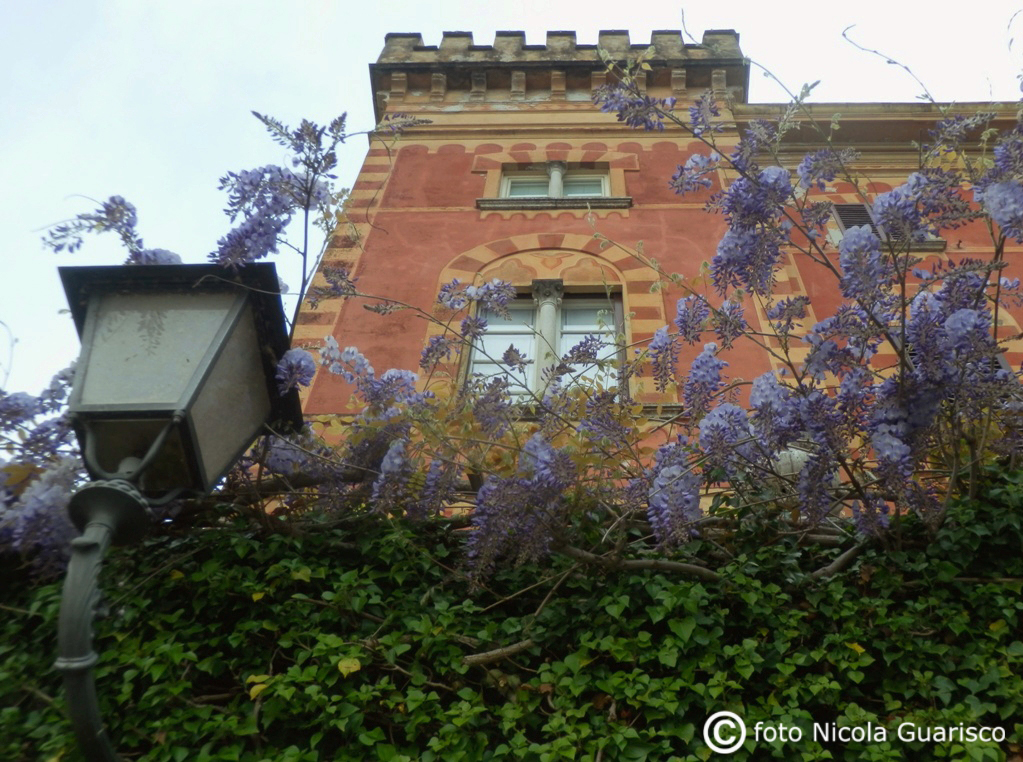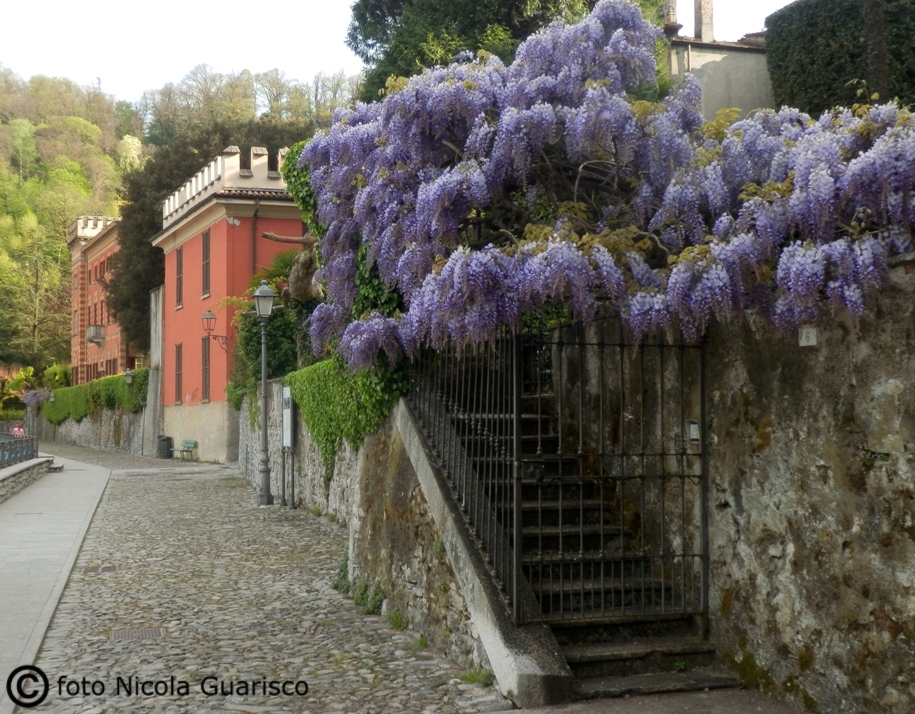 Villas and small castles along the typical Lenno lakefront.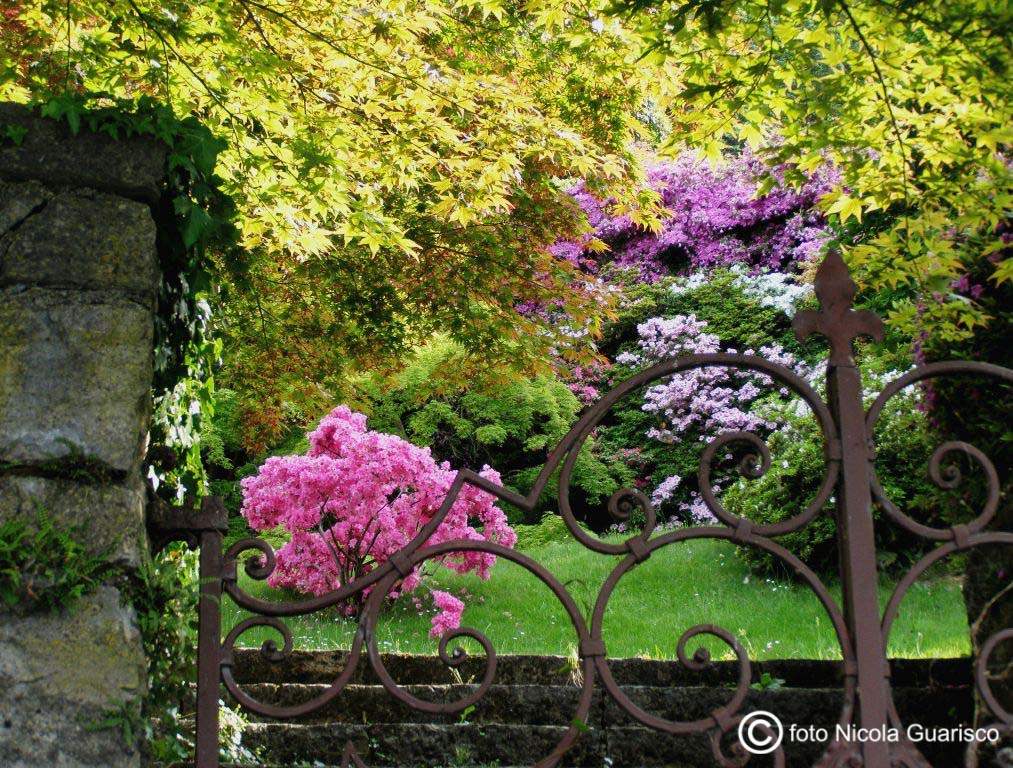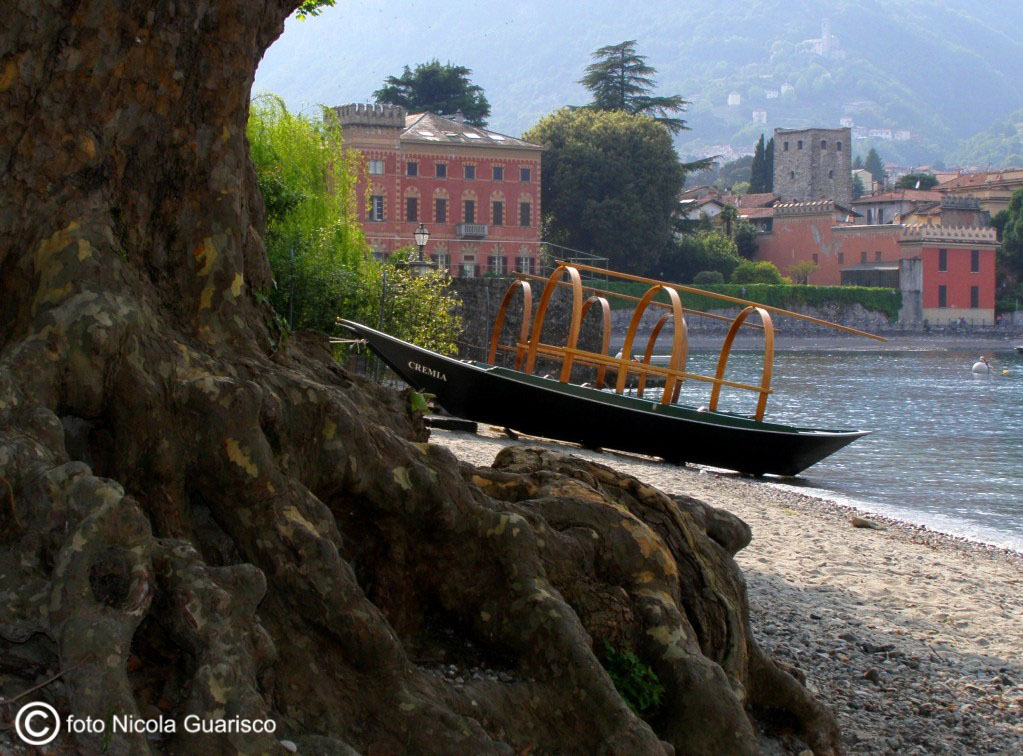 Azaleas and centuries-old trees. The characteristic Lucia boats rest on the bank.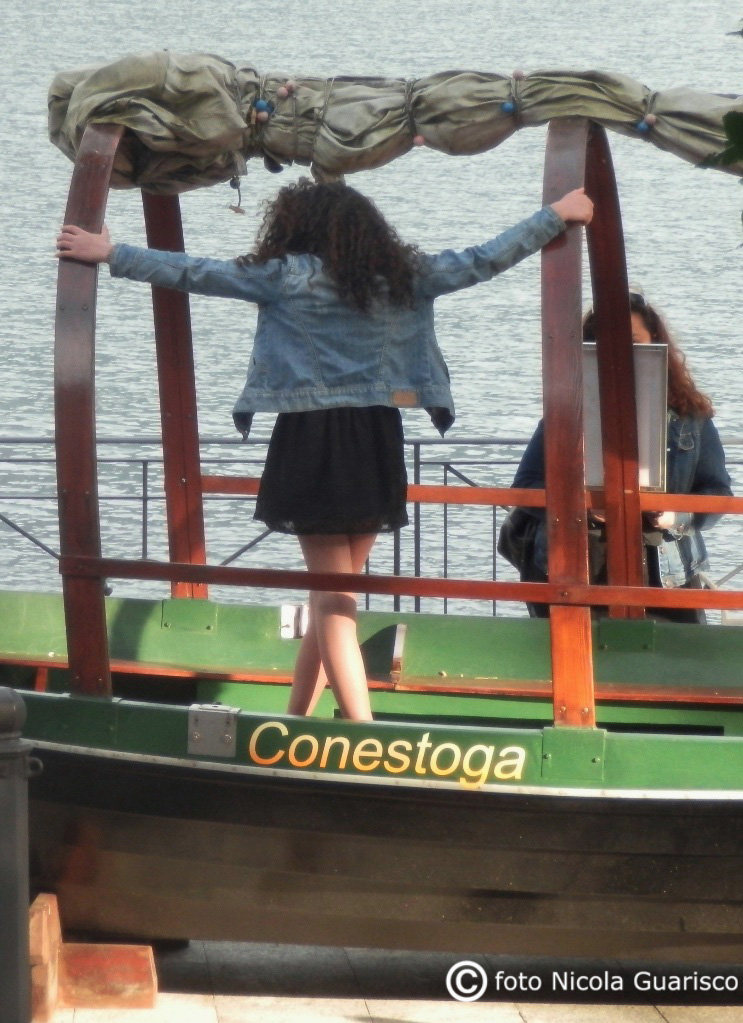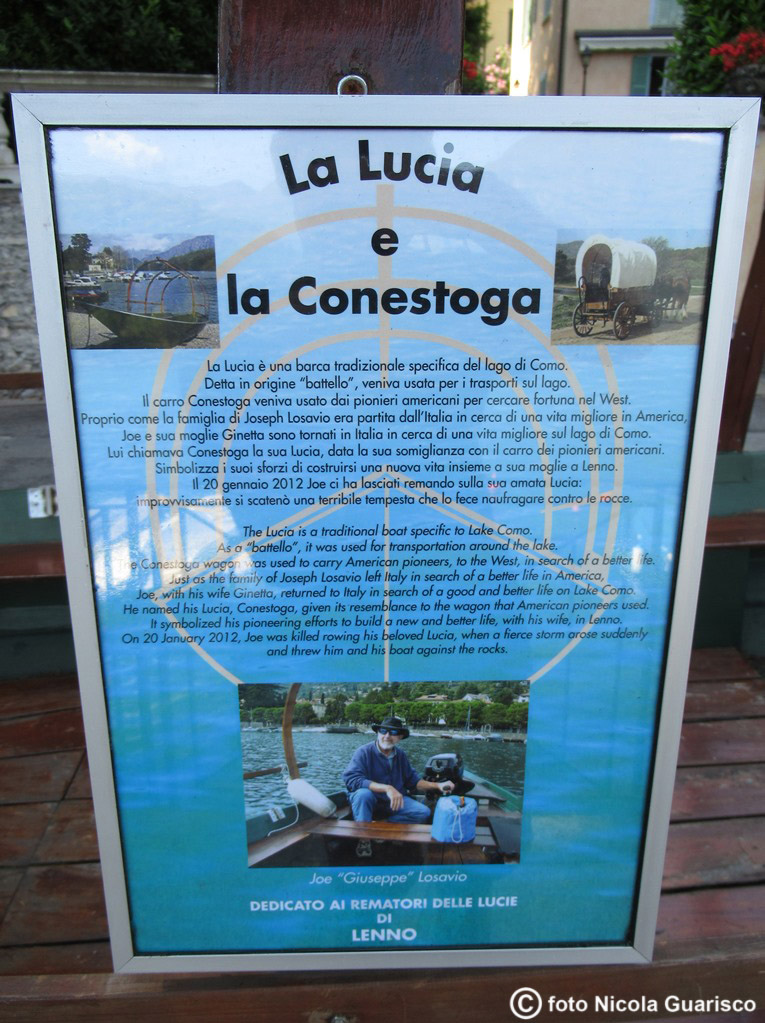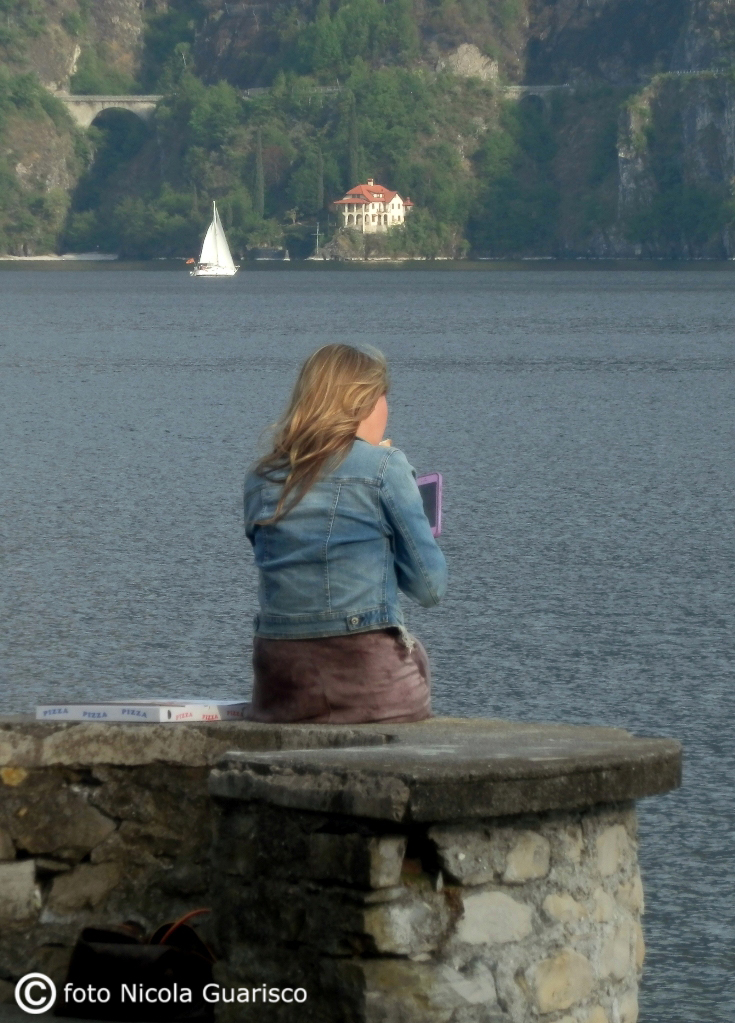 The Lucia boat and the wagon of the Far West (prairie schooner, US).
Left: tourists relaxing in front of Villa Lucertola (Lezzeno).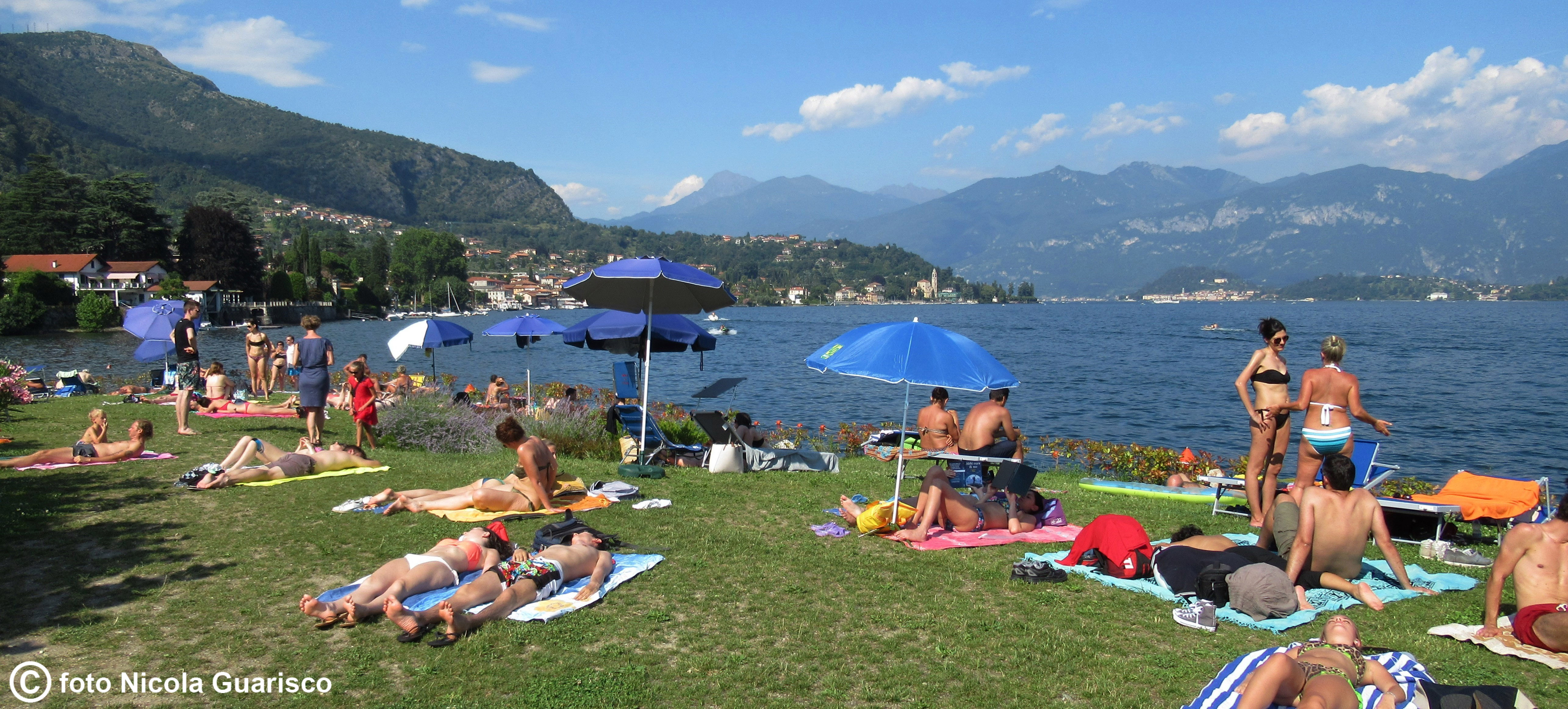 Summer tan on the beach.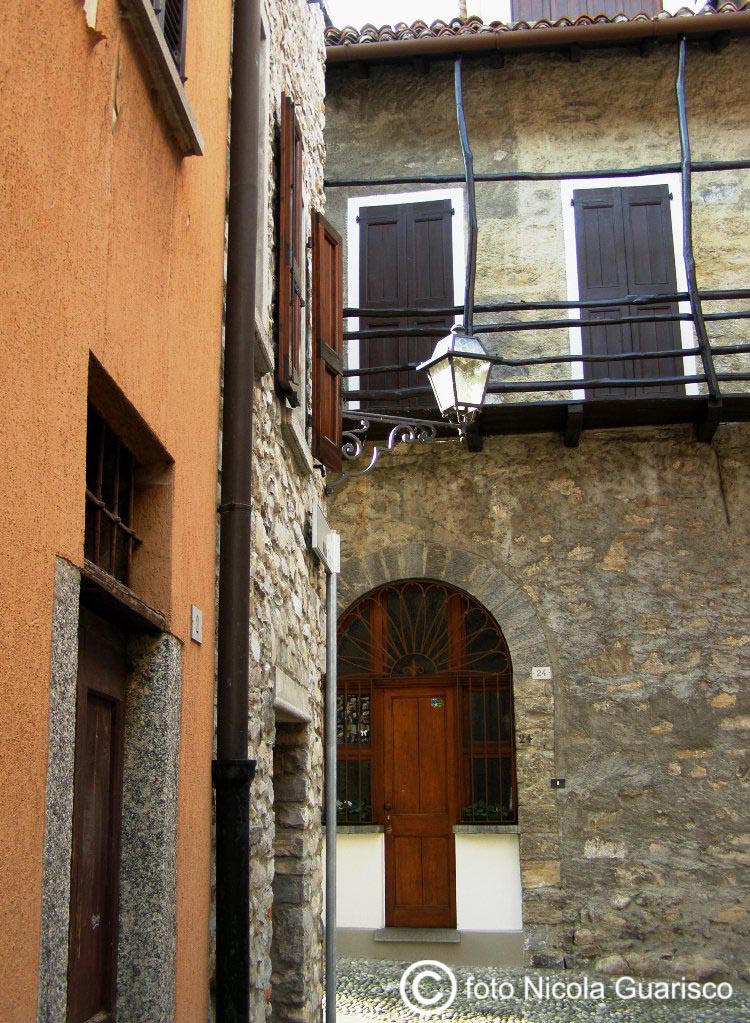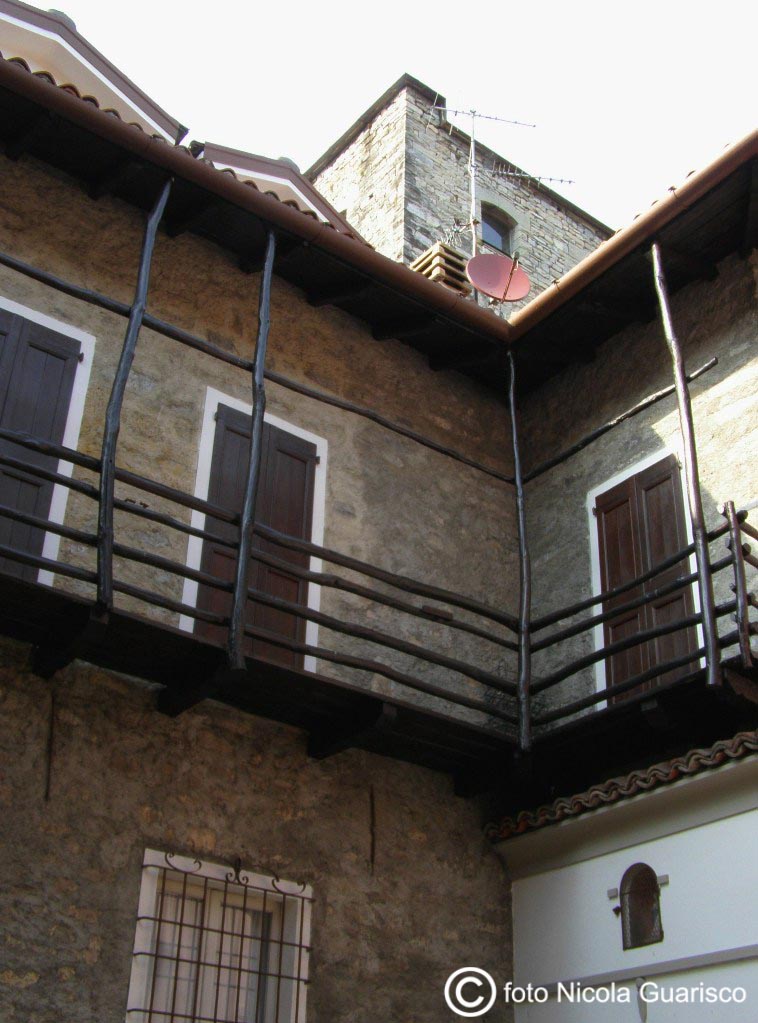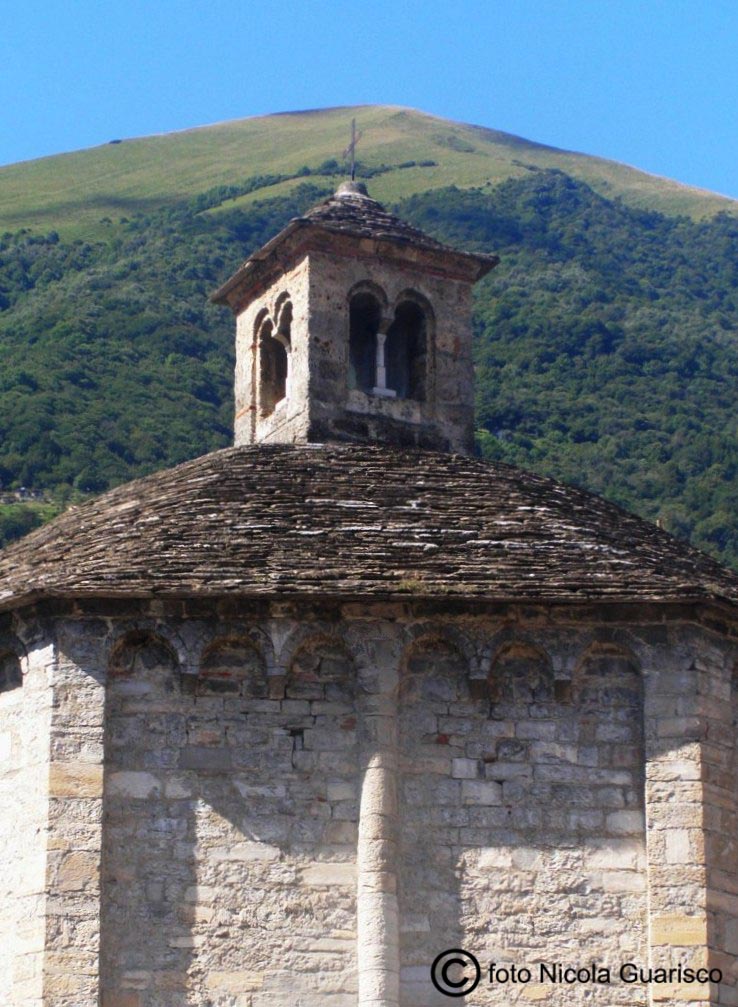 The old Lenno. On the right, the twelfth-century octagonal baptistery with Mount Galbiga in the background.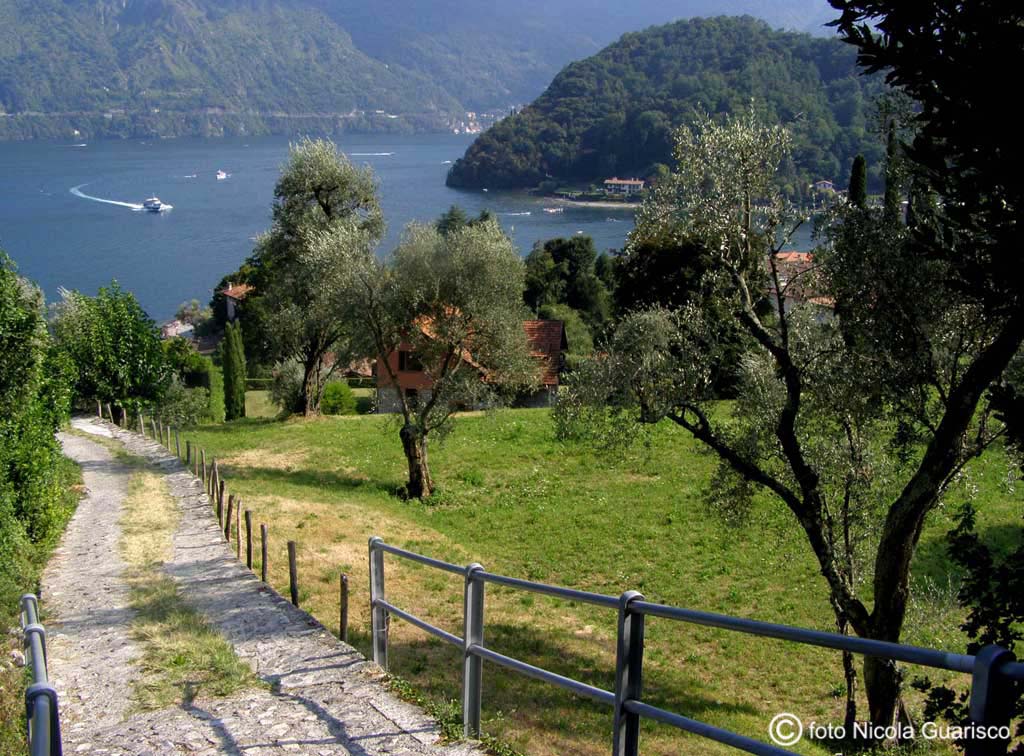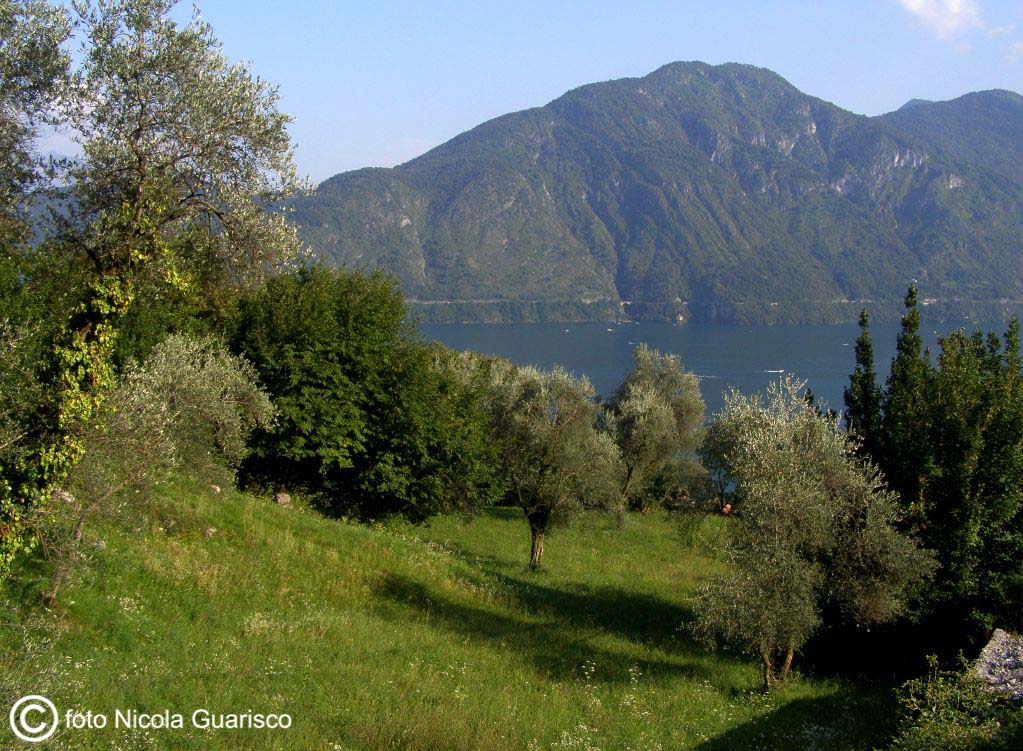 The Greenway in Mezzegra.
A meadow near Pràa de la Taca where witches, according to legend, used to gather to celebrate the Sabbath. On the opposite side, the Grosgalli shore and devil's bridge in Lezzeno.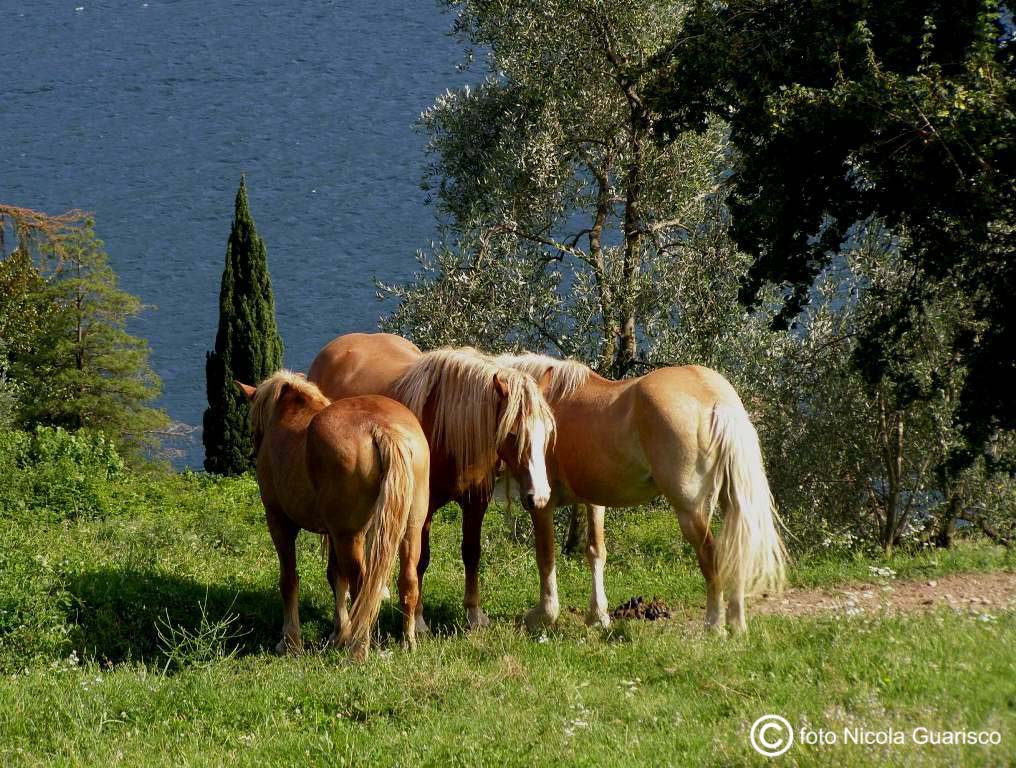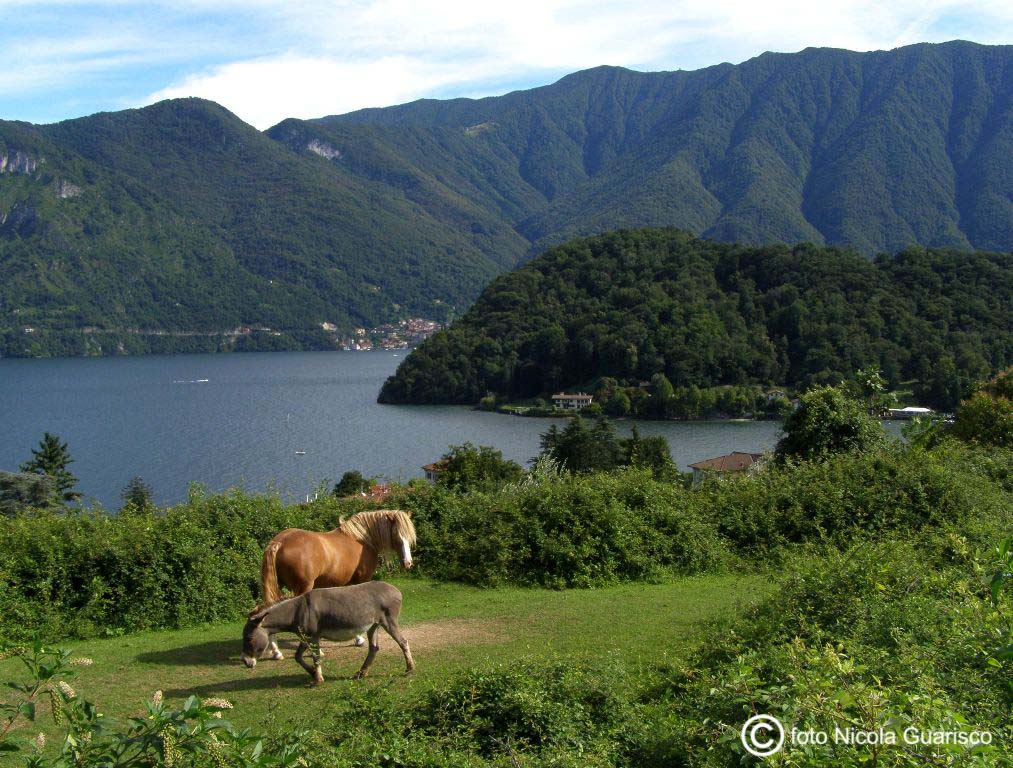 These horses here enjoy life.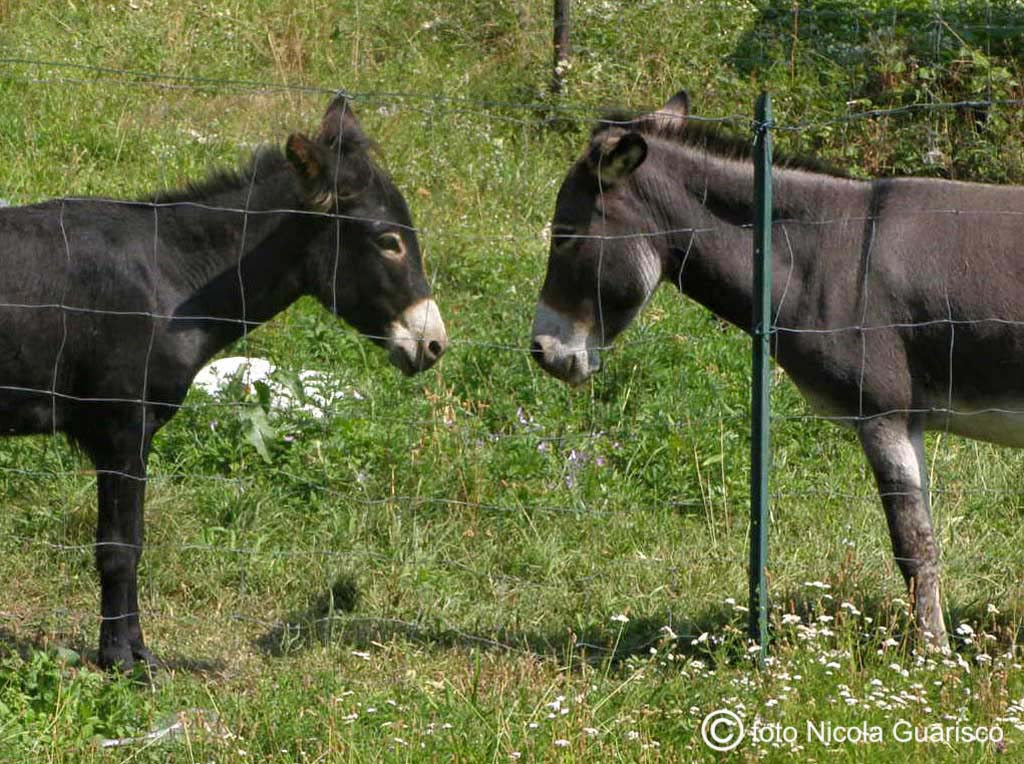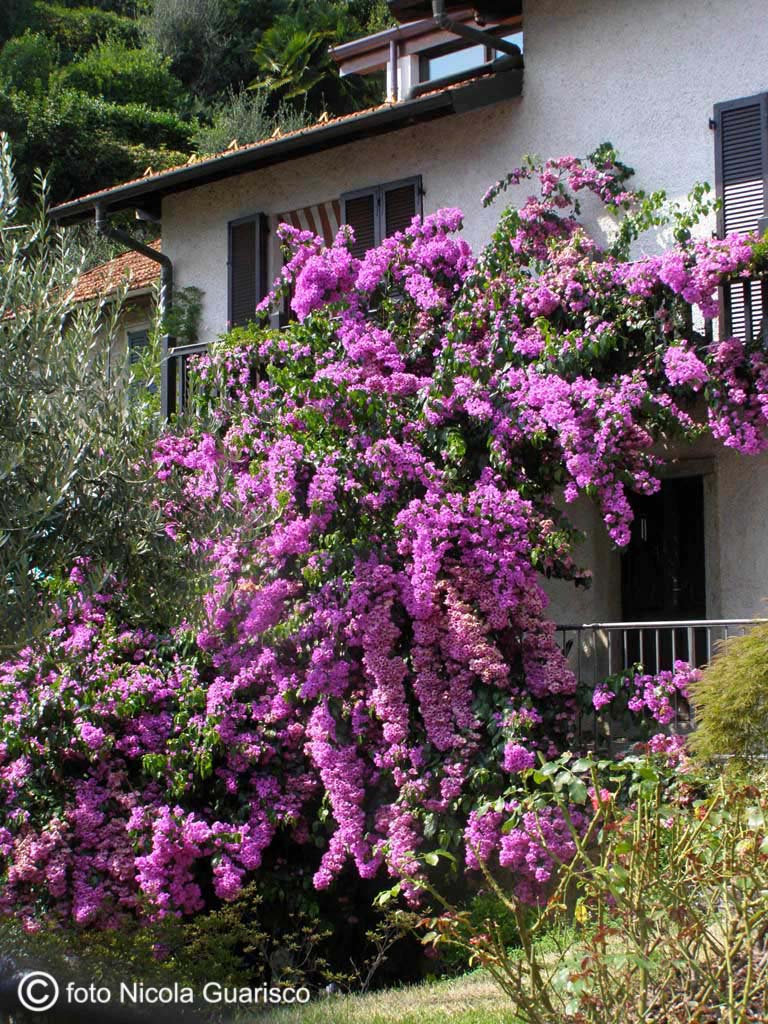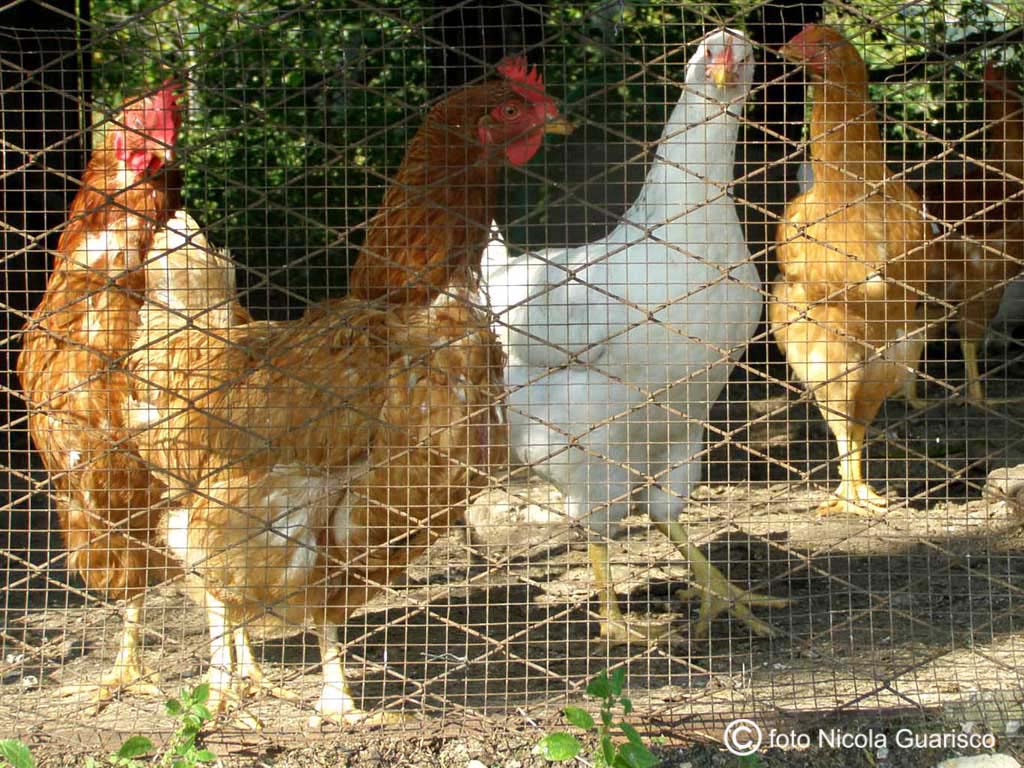 Glimpses of nature along the path.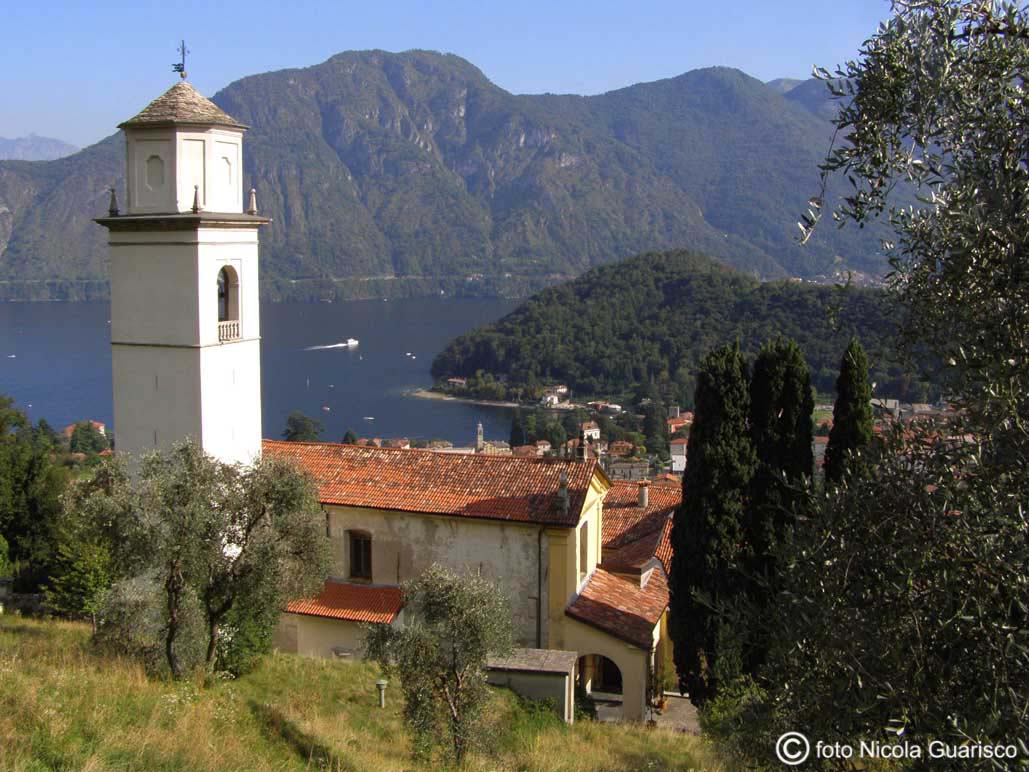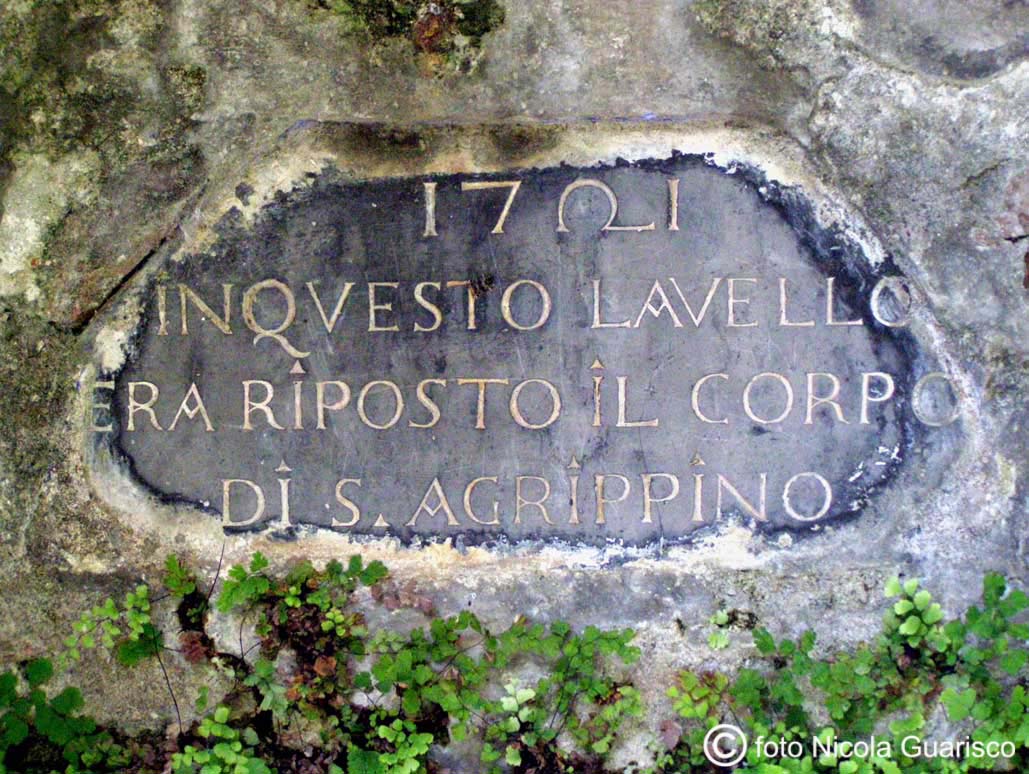 The bucolic abbey of Acquafredda. It was erected by the monks of Morimondo under the orders of Ottone Pellegrino, governor of the Comacina Island (1142). Following several vicissitudes, it passed to the Capuchin monks and then to the Franciscan Friars of the Third Order Regular. The interior preserves many seventeenth-century paintings besides the tomb of Agrippino, bishop of Como during the 6th century. In 2007, after the transferral of the last monks, the abbey was closed down for good.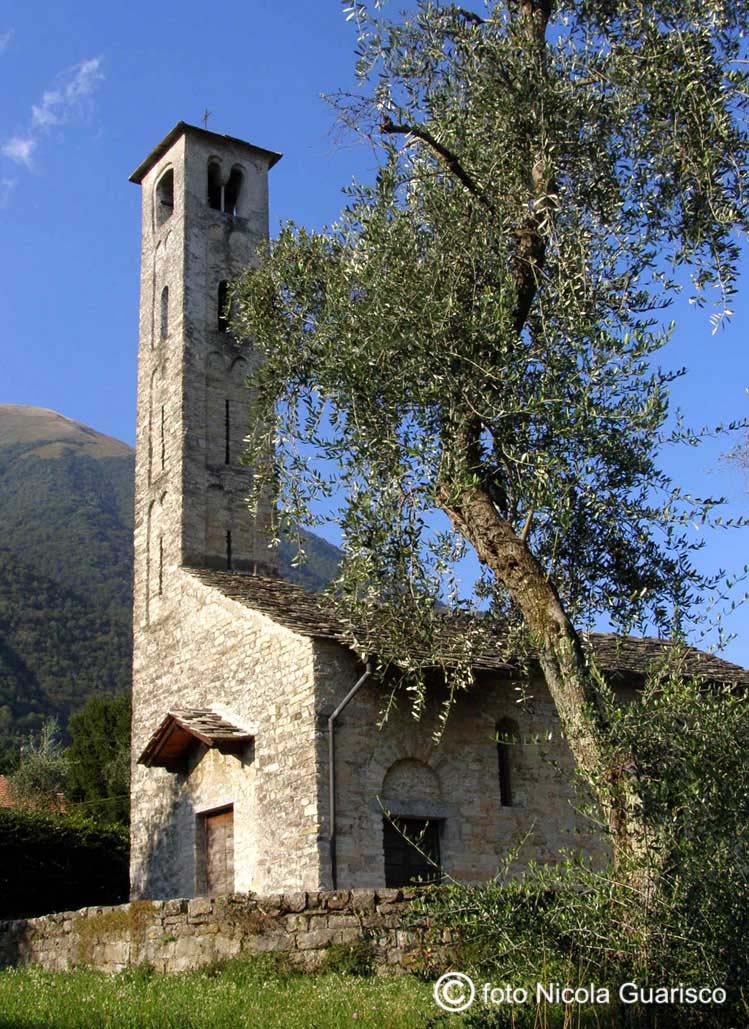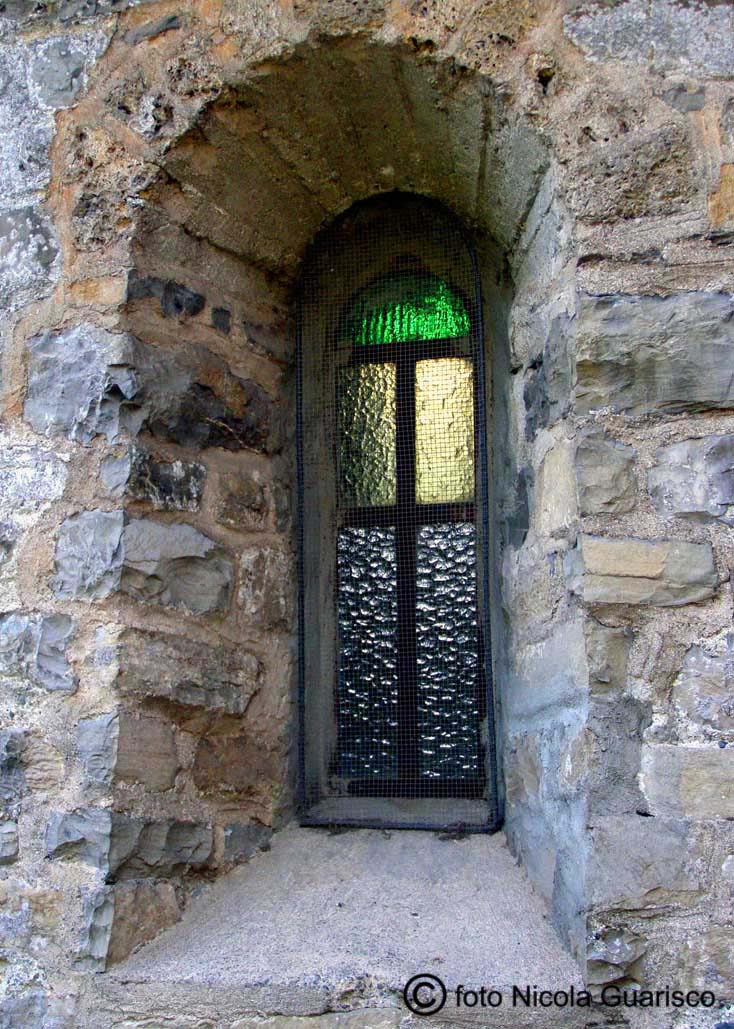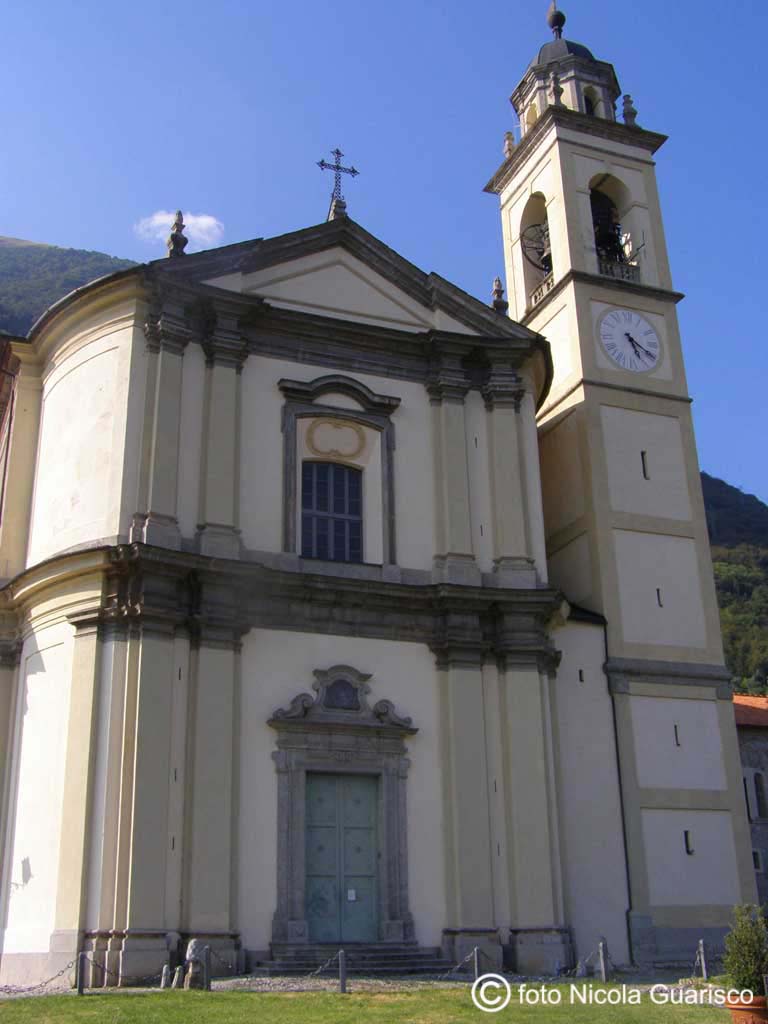 In the midst of the lush countryside, in the locality of Casanova, stands the little church of S.Andrea (11th century).
Detail of S.Andrea.
Mezzegra. The imposing seventeenth - century church of S.Abbondio. Sweeping panoramic view over a part of the parvis.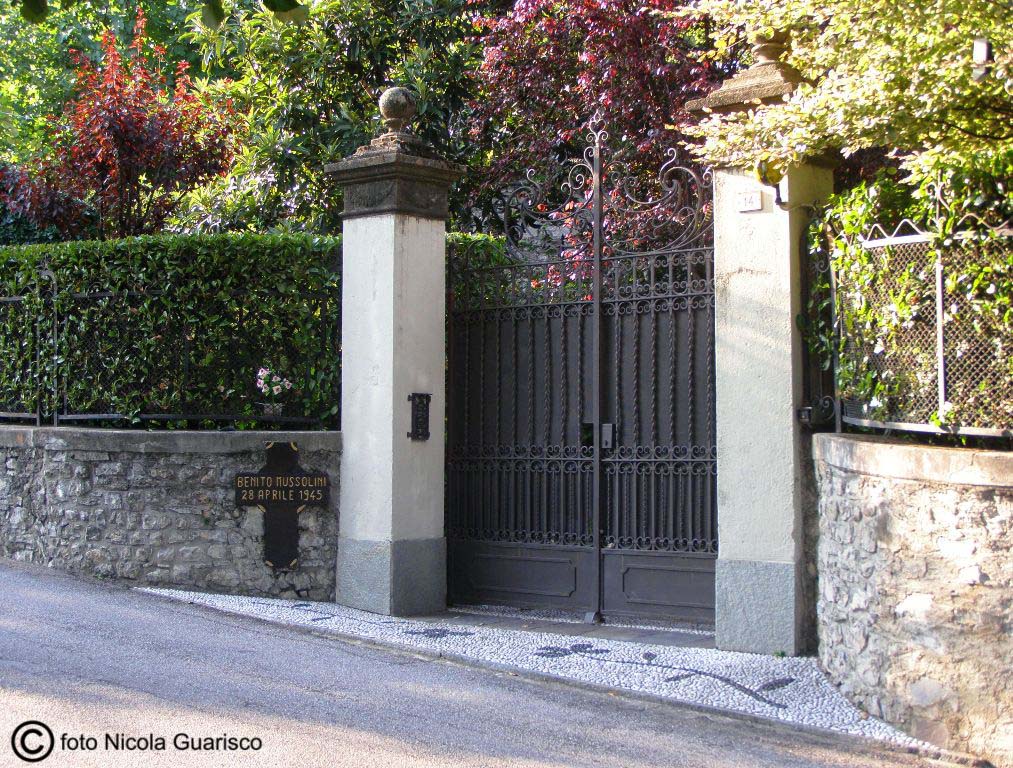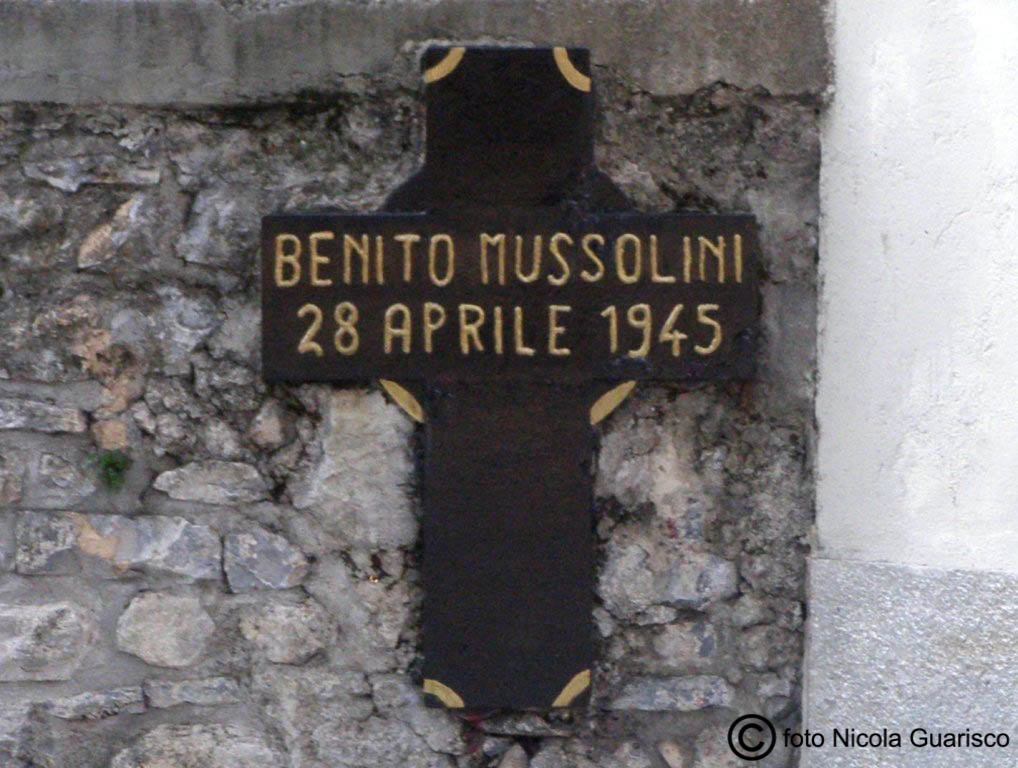 Benito Mussolini was executed in front of this gate (villa Belmonte in Giulino di Mezzegra)
on the 28th of April, 1945.