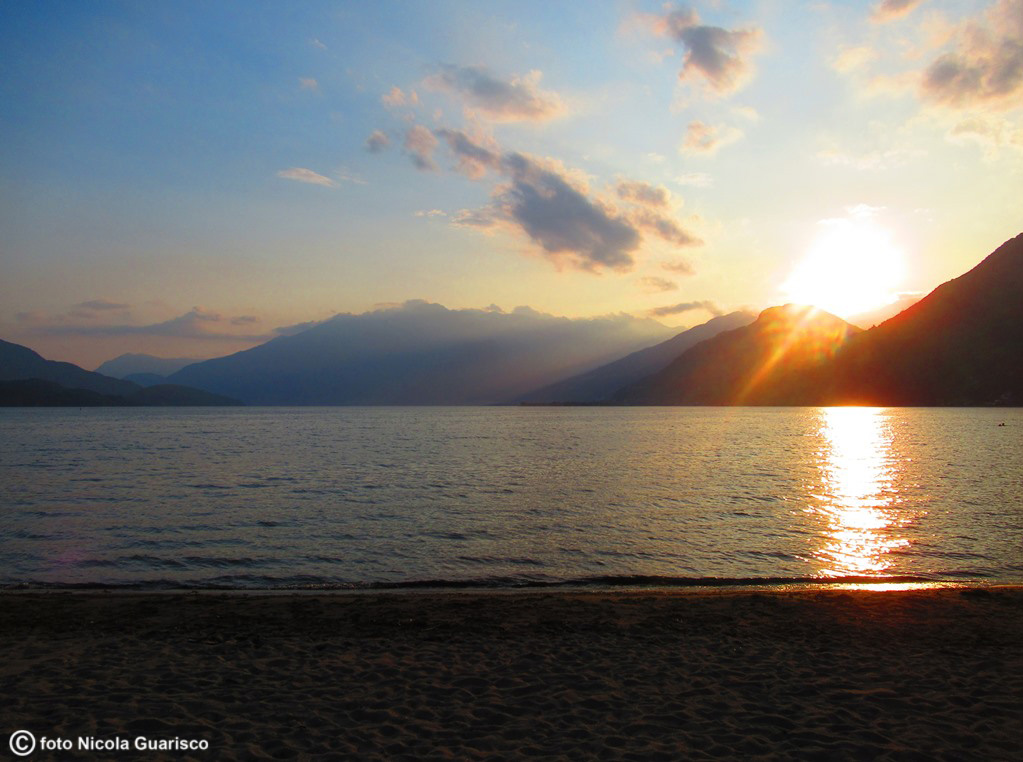 Your journey ends here. Sorico and Gera Lario, the last towns on the western shore, keep watch over the lake basin which flows into the Mera River and the Adda River. The lovely surrounding nature is completely untouched and includes the Pian di Spagna (Spain Plain) fauna oasis. Photo: the "end" of the lake.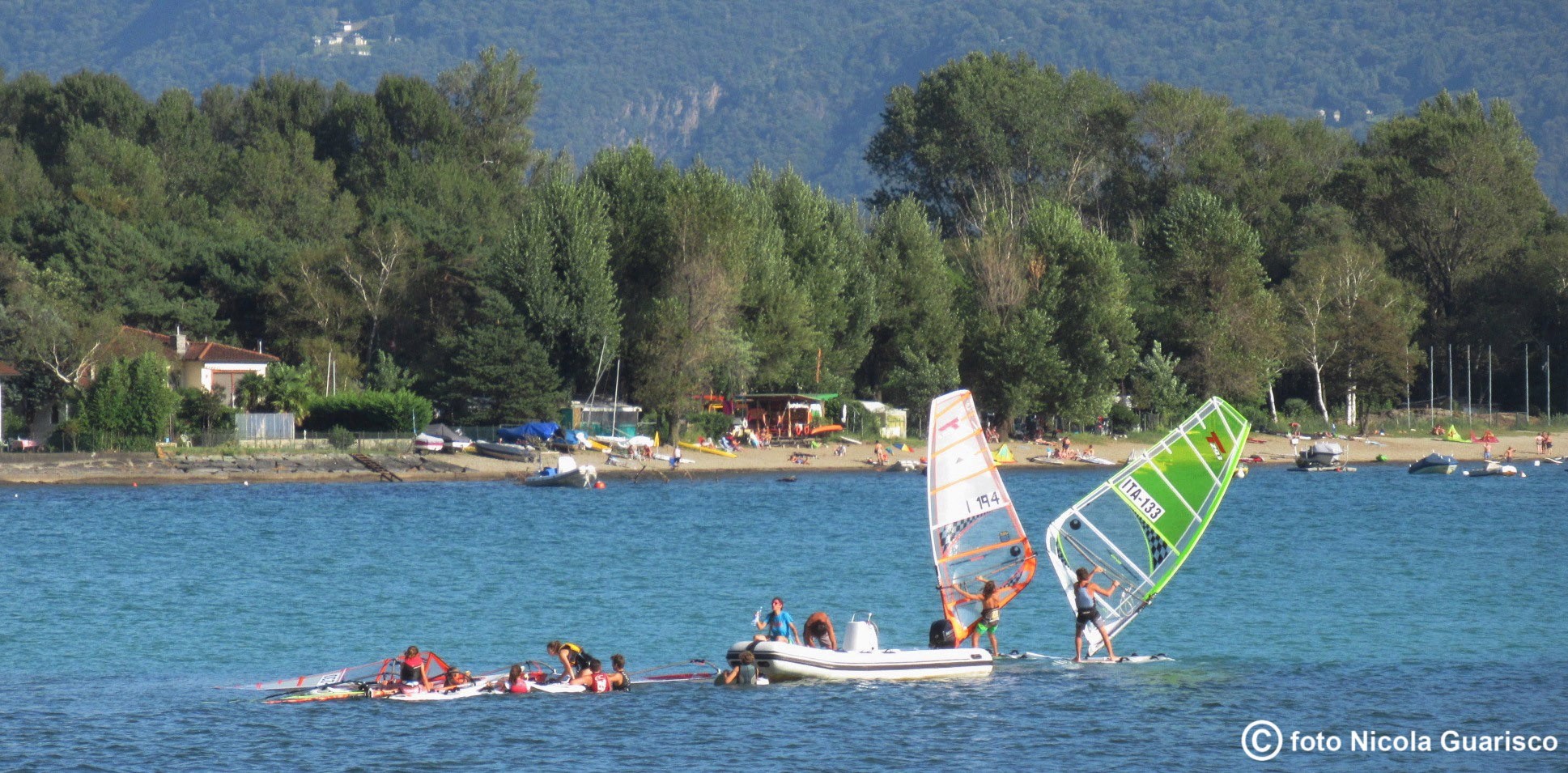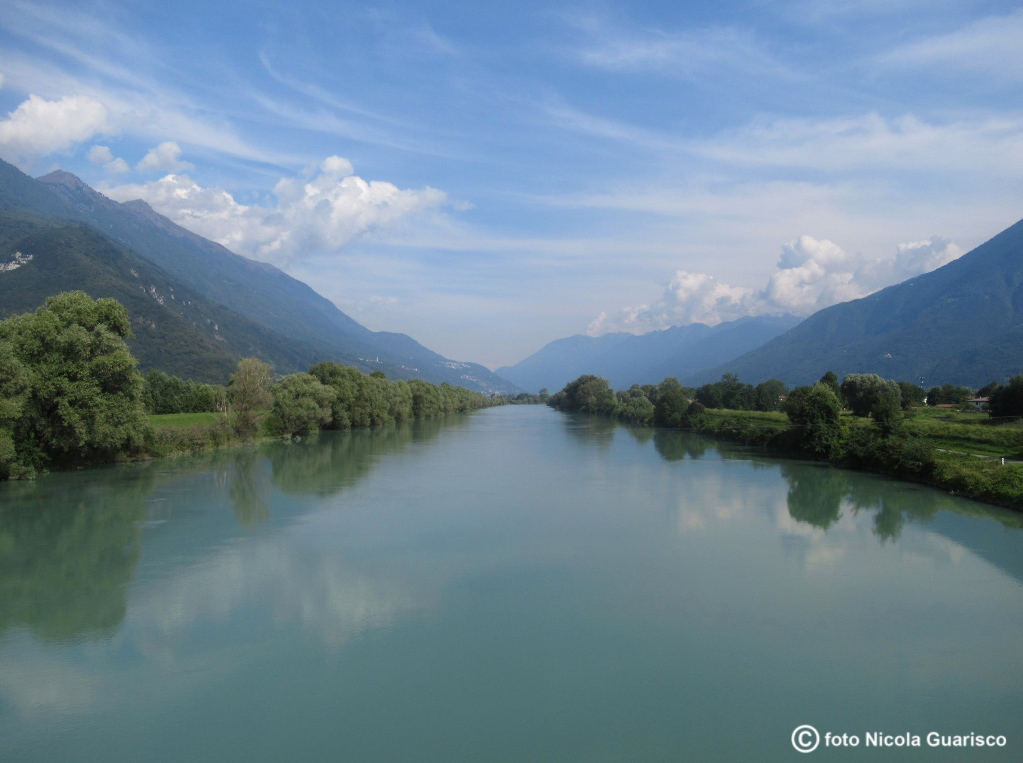 Beyond Sorico, the route marks the direction towards the bridge Ponte del Passo. The Mera river meanders north and flows in the Valchiavenna.
The Adda River, in Valtellina.

A small island rises at the confluence between the lake and the river.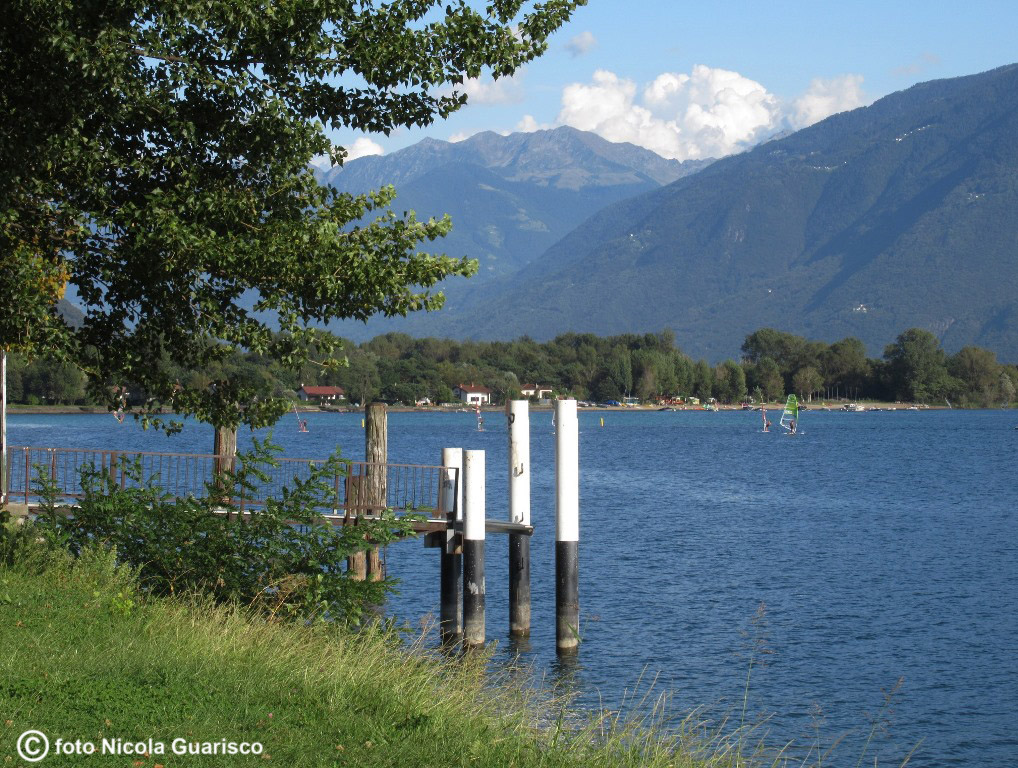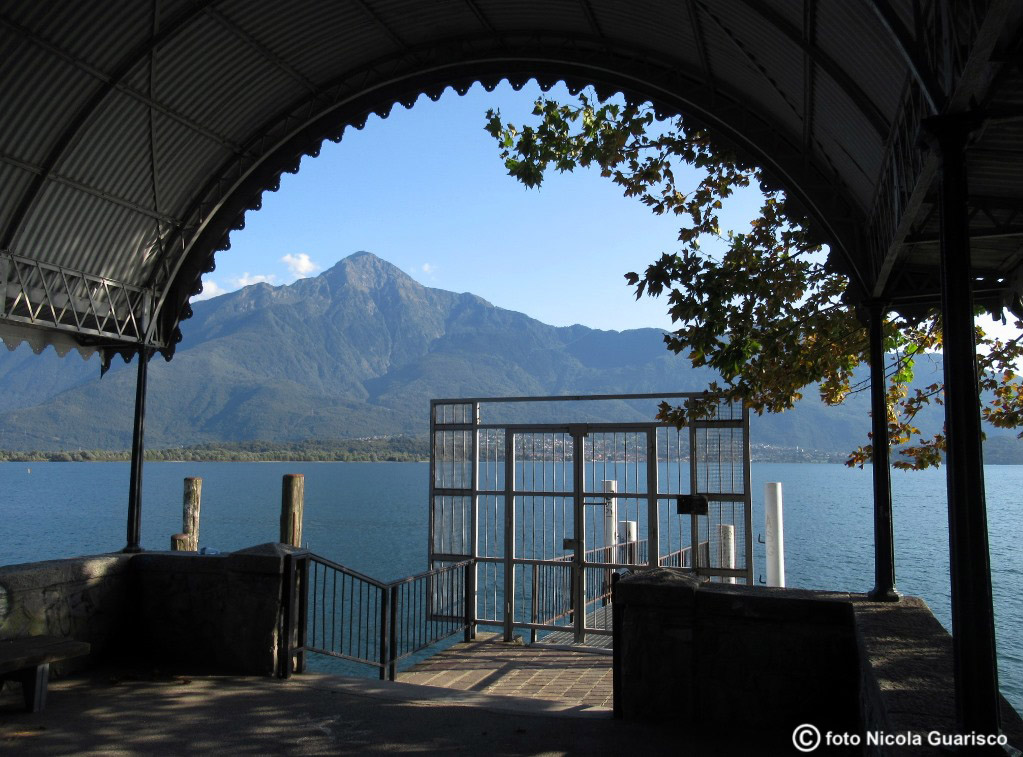 The wharf of Gera Lario was the terminus of the sailing routes. Today it has fallen into disuse
and has become an integral part of the natural scenery.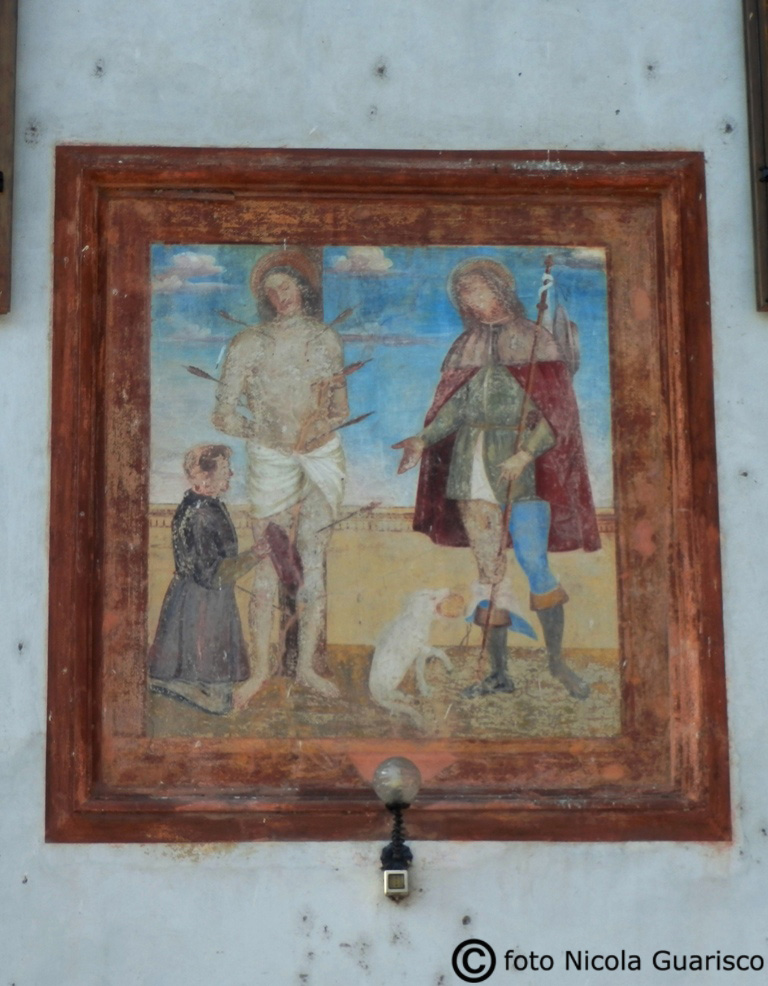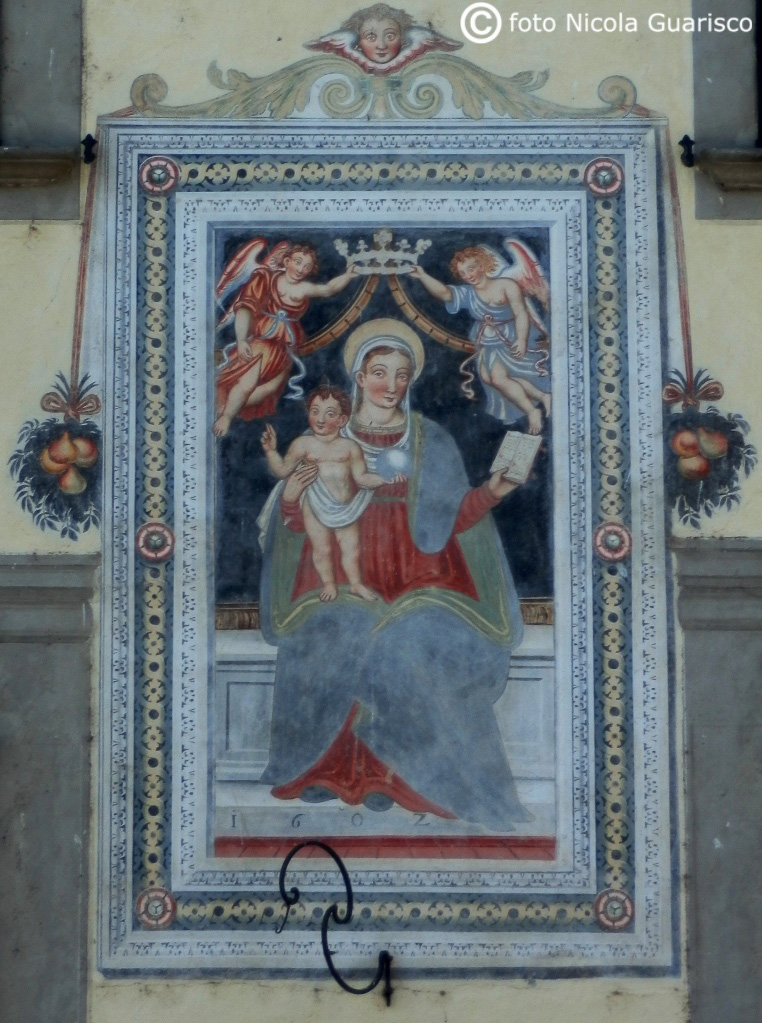 The houses of Gera decorated by frescoes of religious character.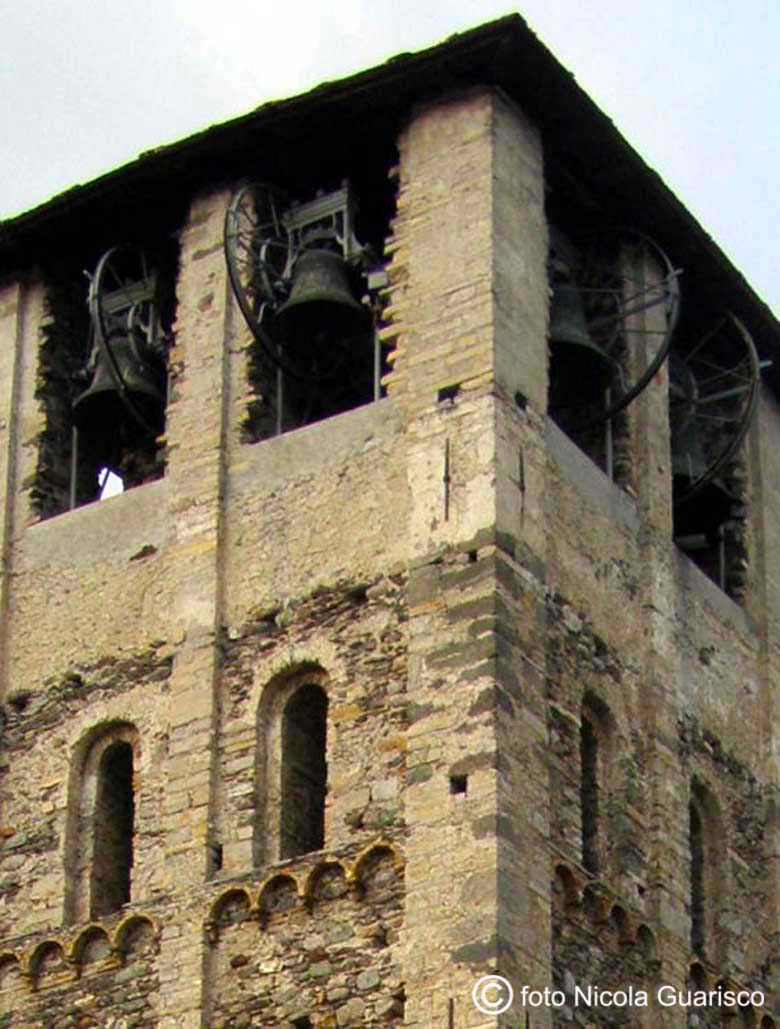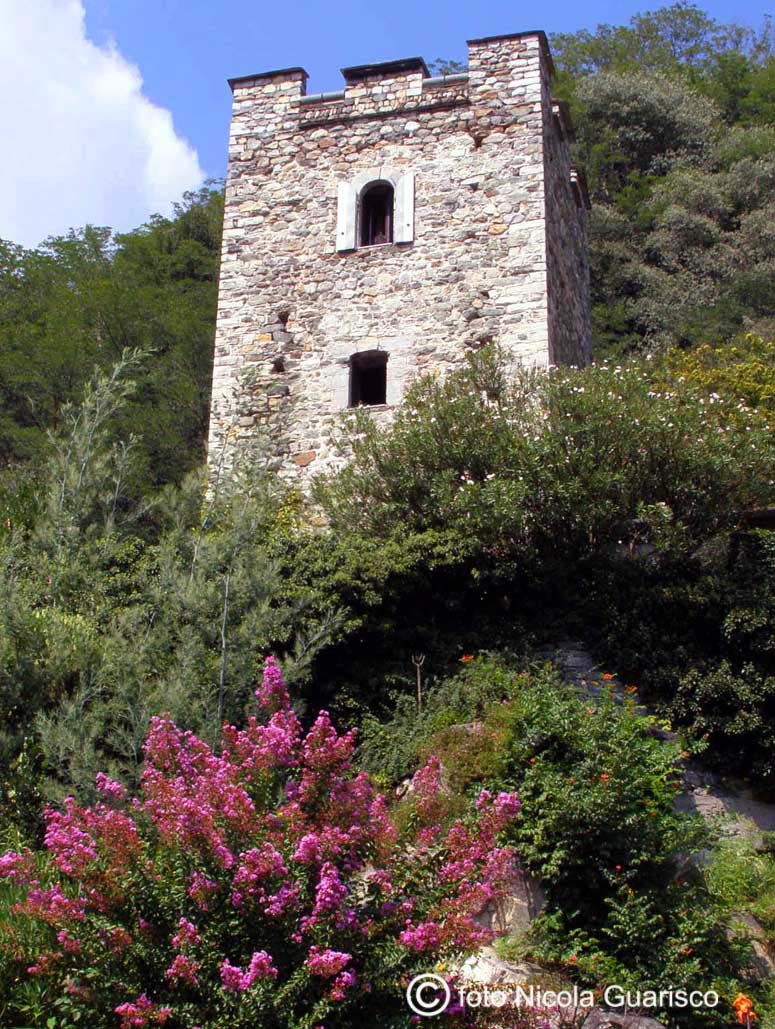 During medieval times, Sorico was one of the warring members of the Tre Pievi. The picture to your left depicts the imposing bell tower of the church of Saint Stephen (XV century). To the right we see one of the turrets once used as an access and toll point. In fact, Sorico was of great strategic importance, since it is situated at the entrance to Valtellina and the Val Chiavenna.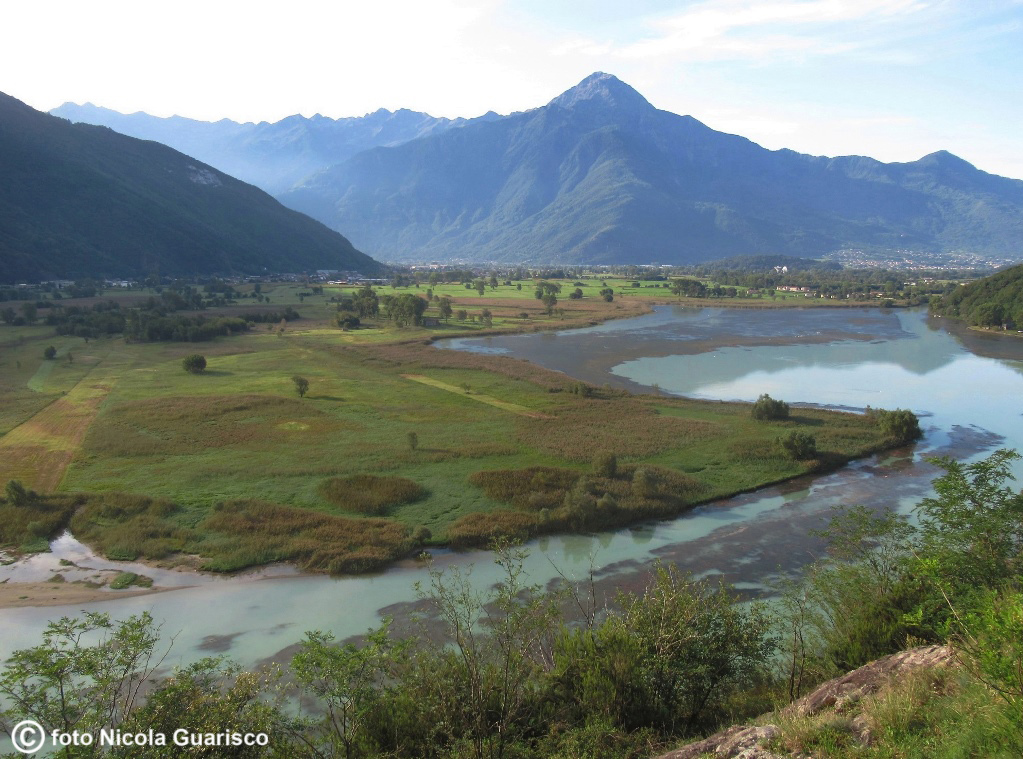 The Pian di Spagna and the smoll lake of Dascio. It is the northern region of Lake Como,
known by the inhabitants of Como as a place "in the middle of nowhere", a outlyng area.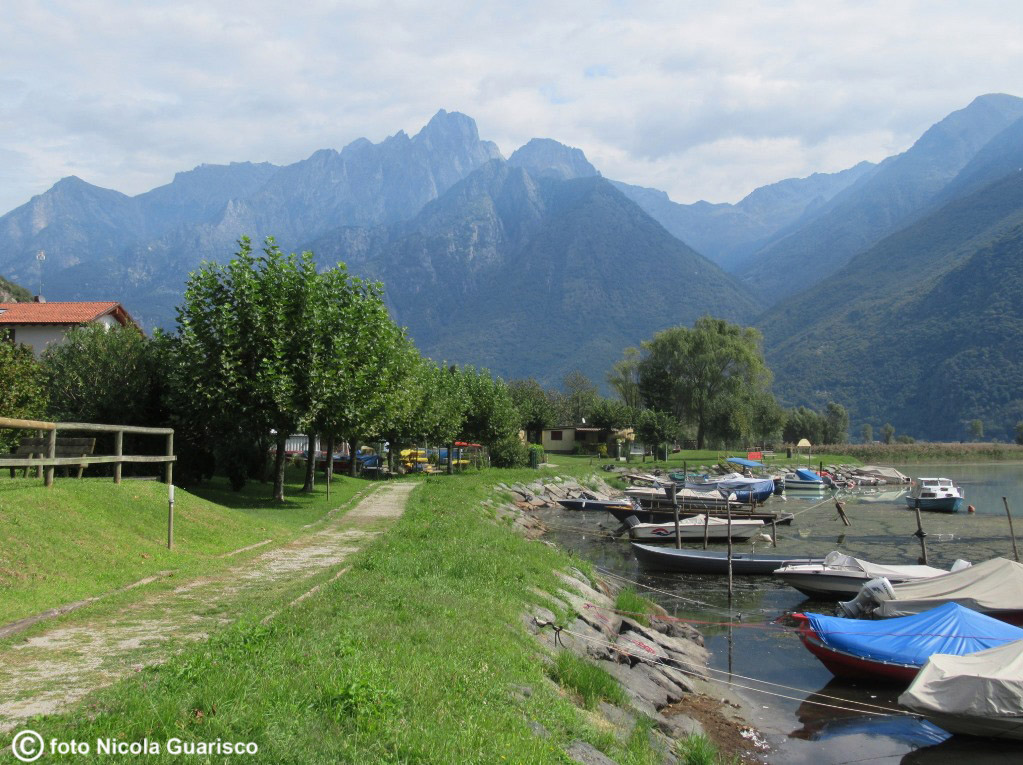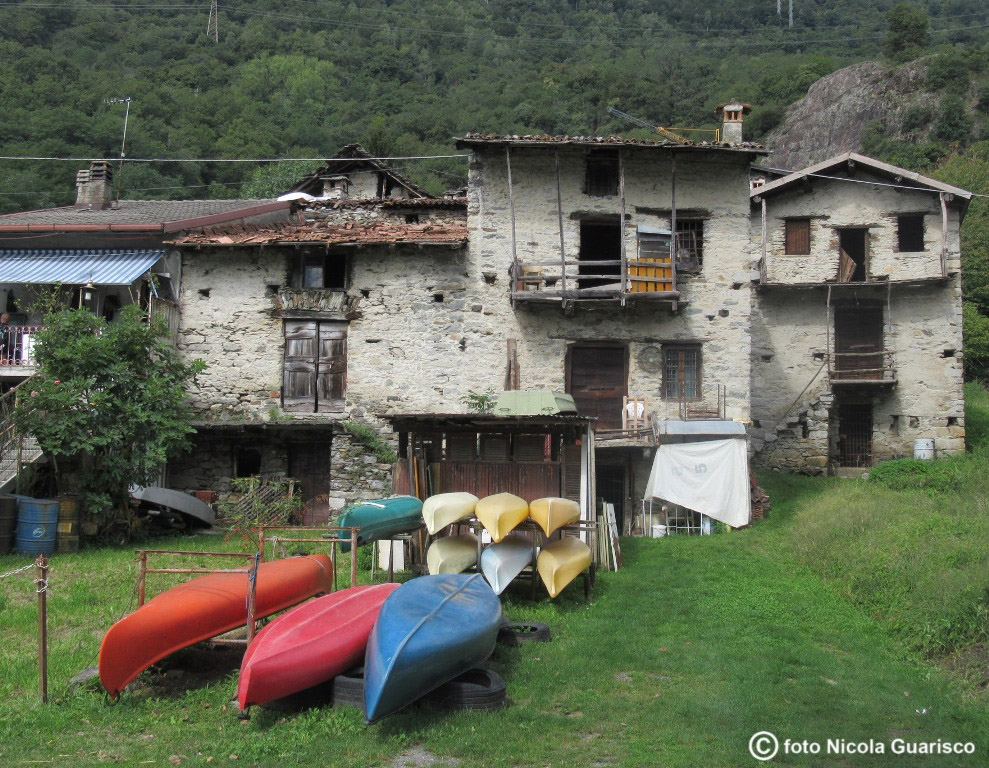 Dascio.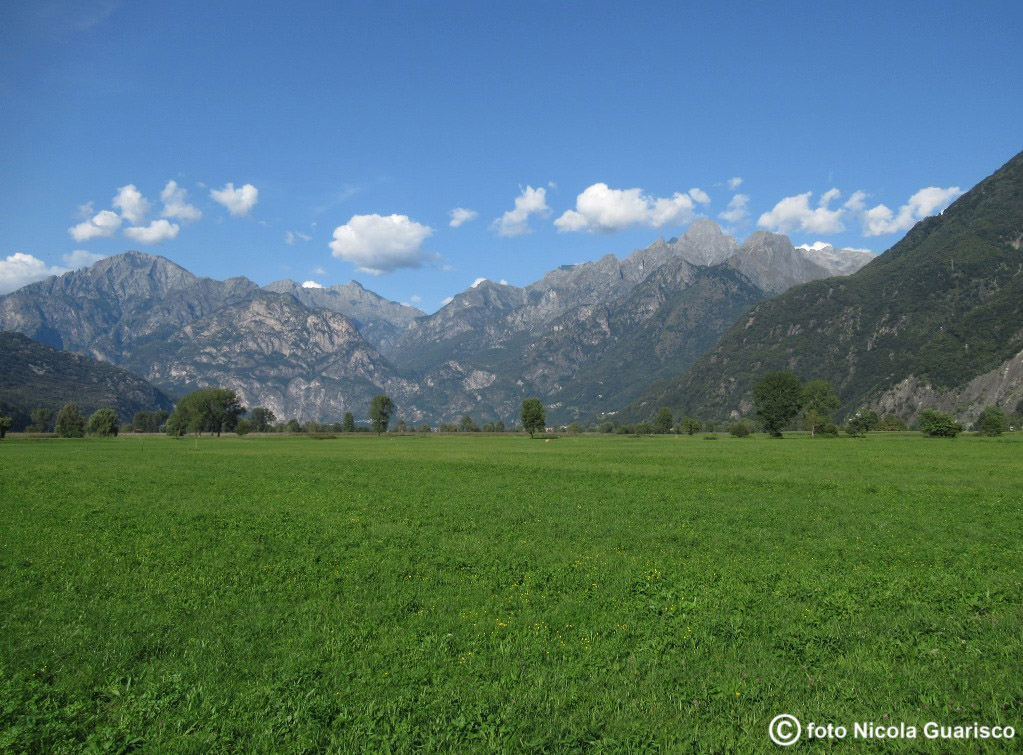 The vast meadow of the Pian di Spagna, and Mount Manduino.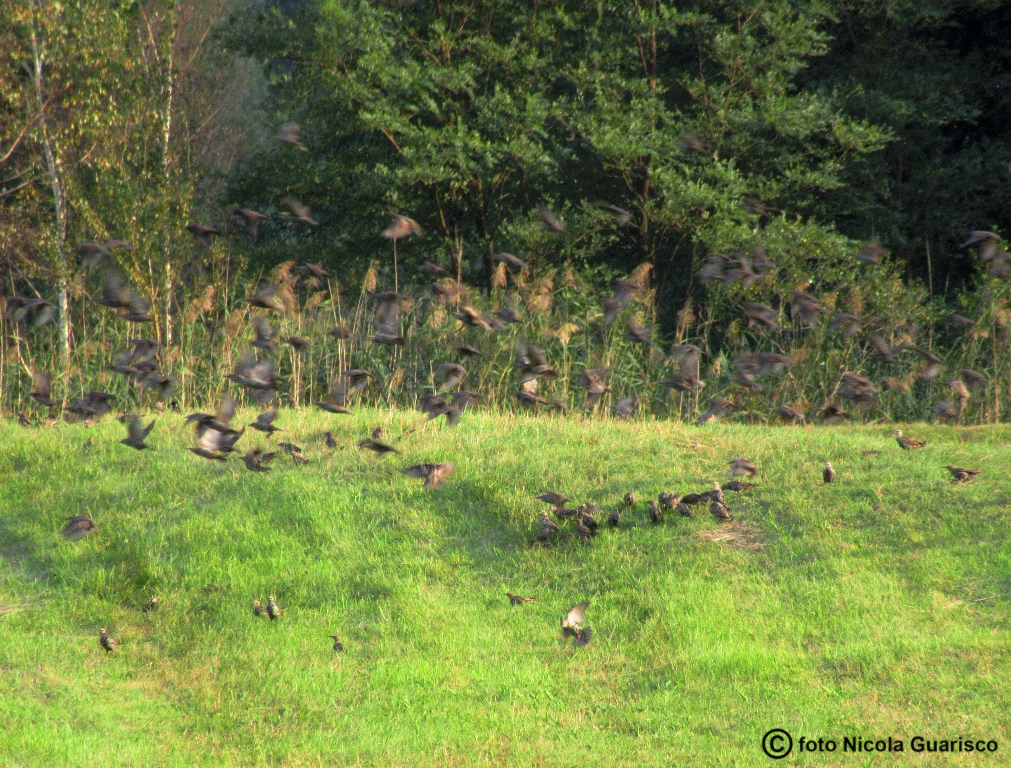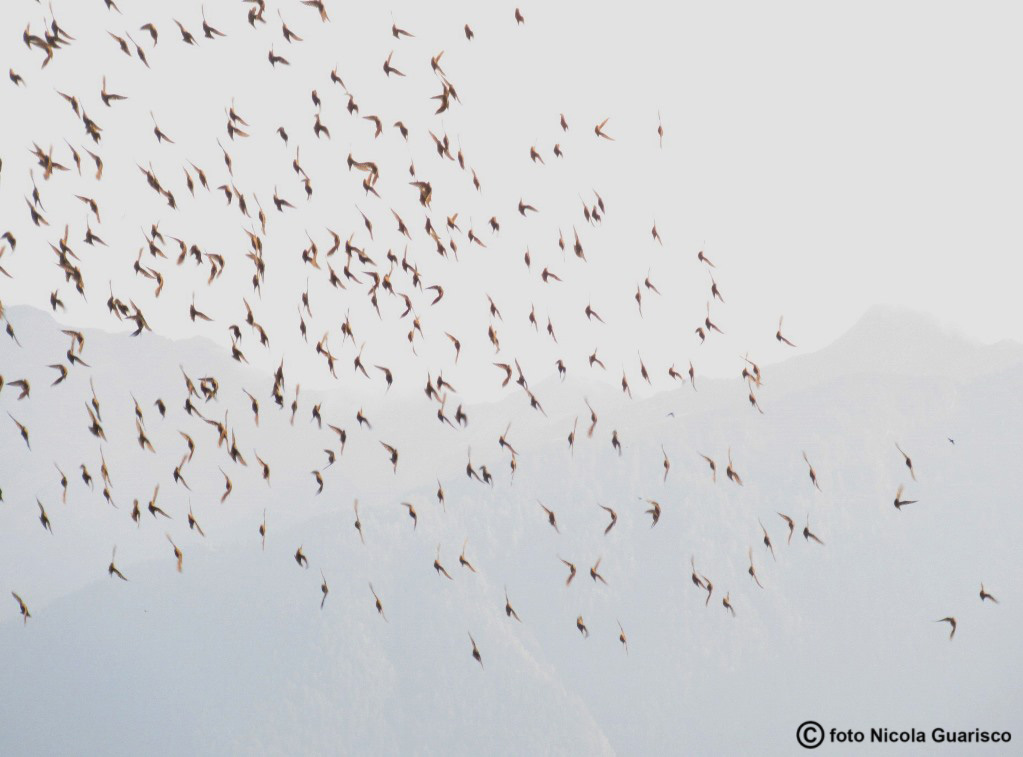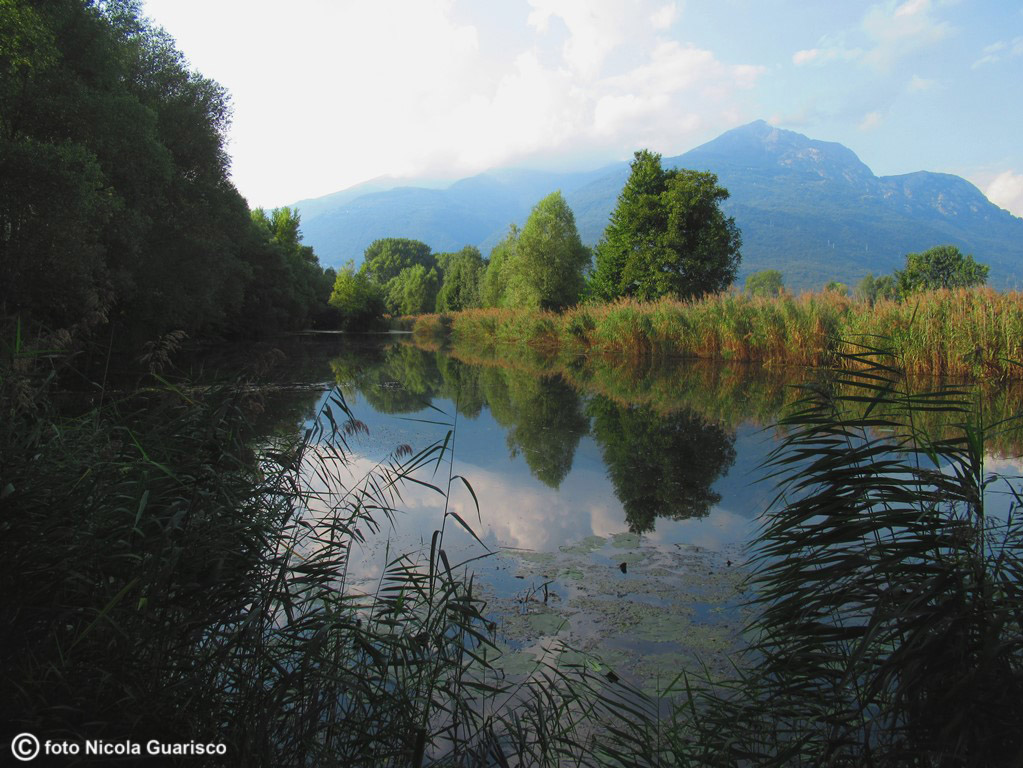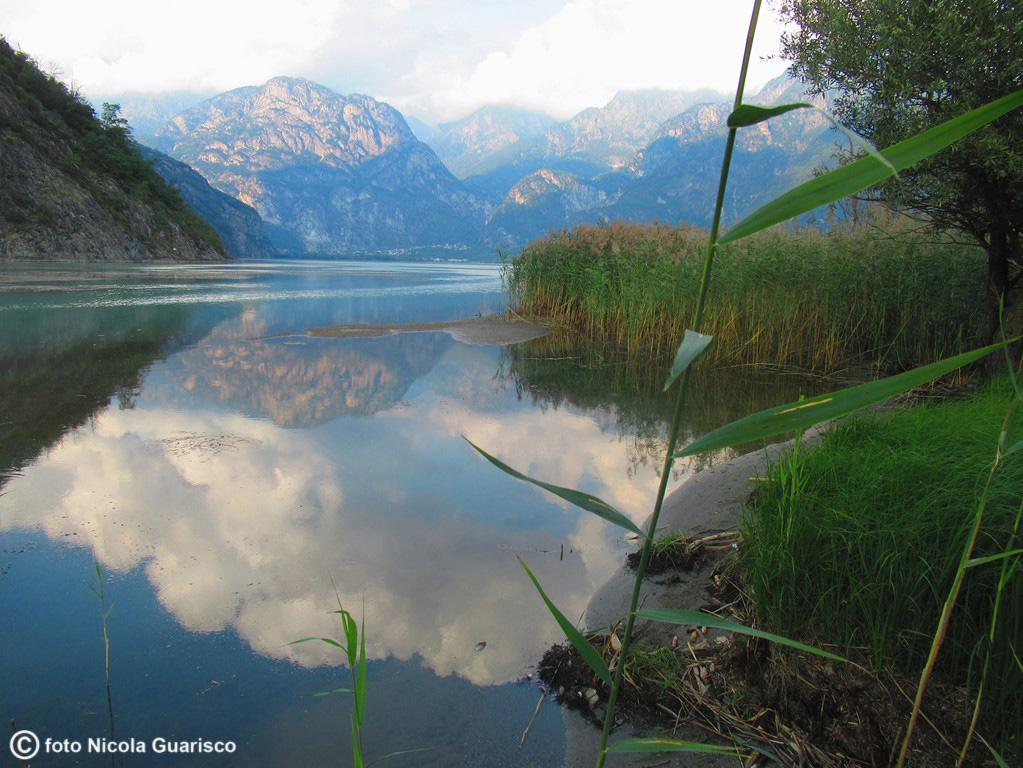 The natural oasis. Right: Lake Mezzola.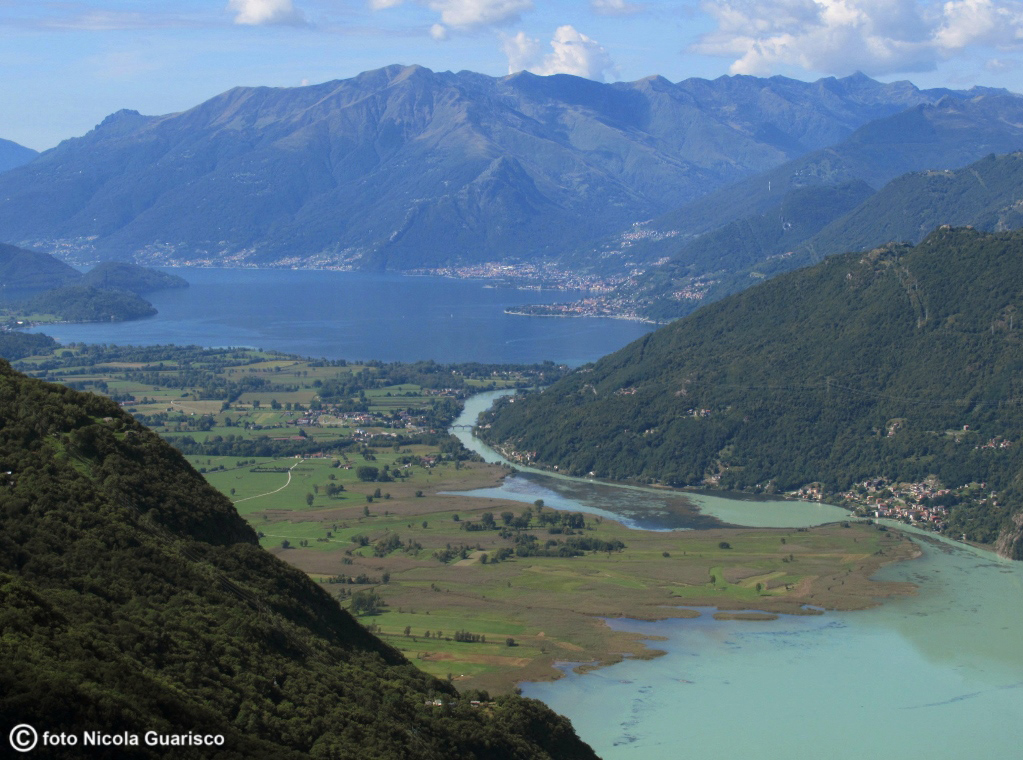 Lake Como, Mera River and Lake Mezzola.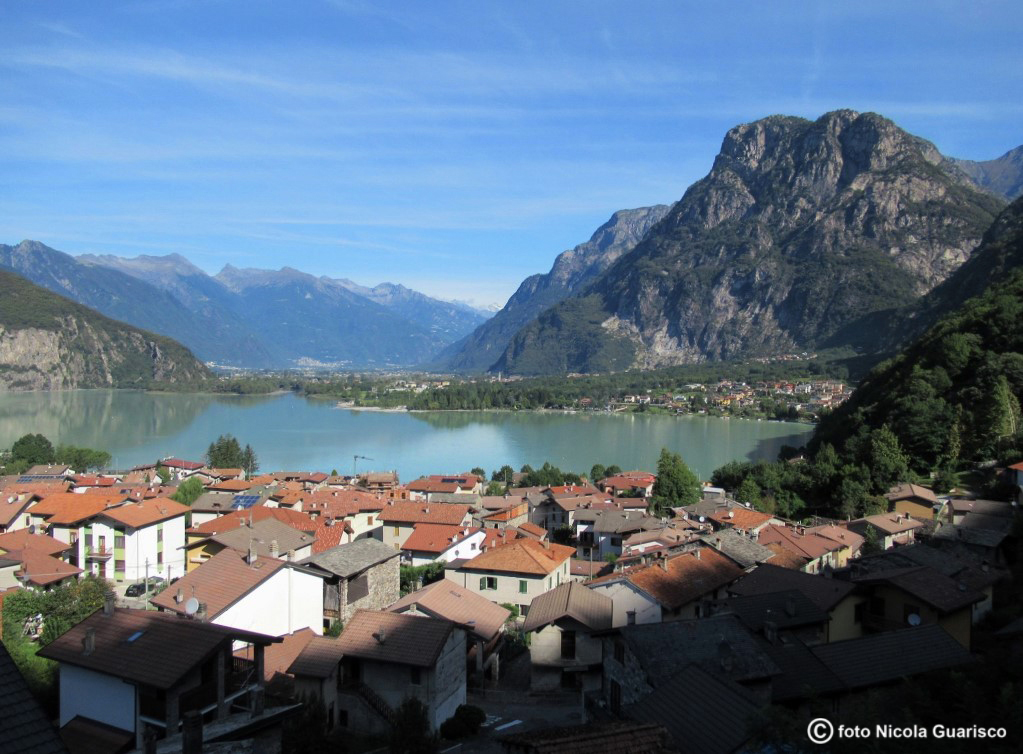 Lake Mezzola, the hamlet of Verceia.