Argegno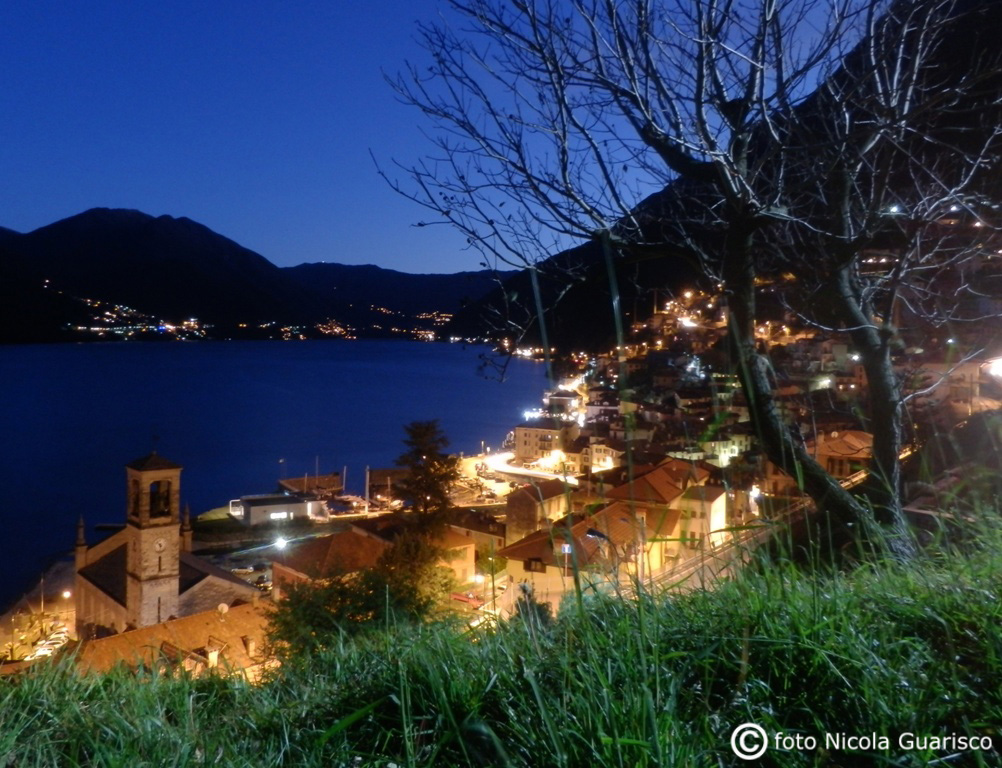 Argegno had always remained a faithful ally of the Commune of Como during the independence
wars against enemy armies.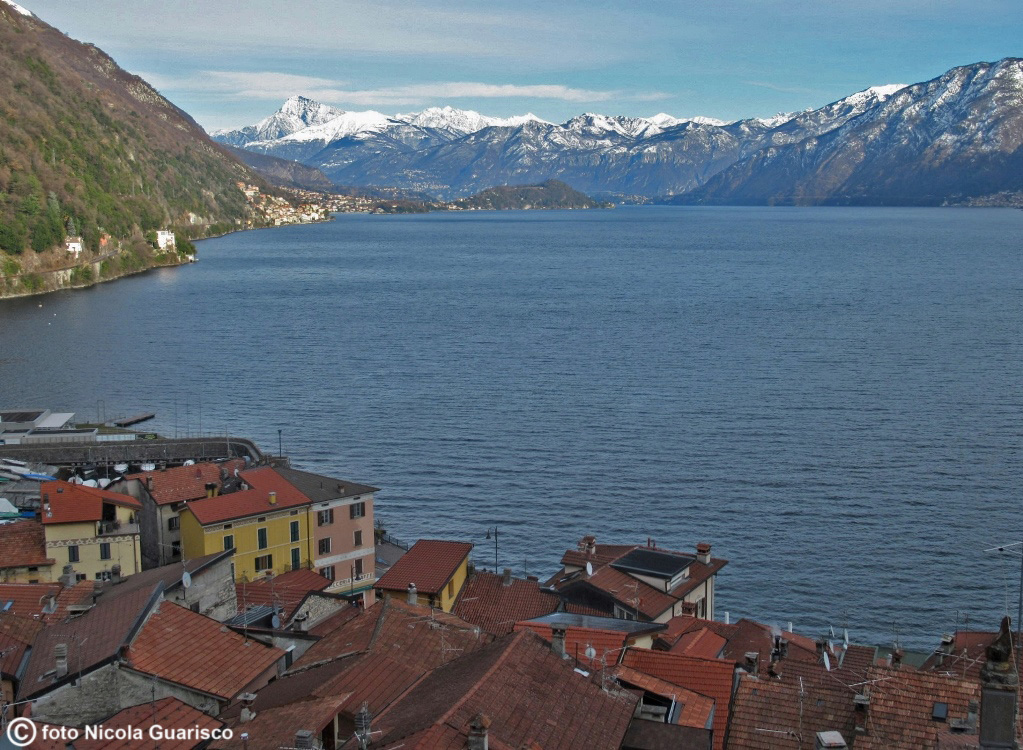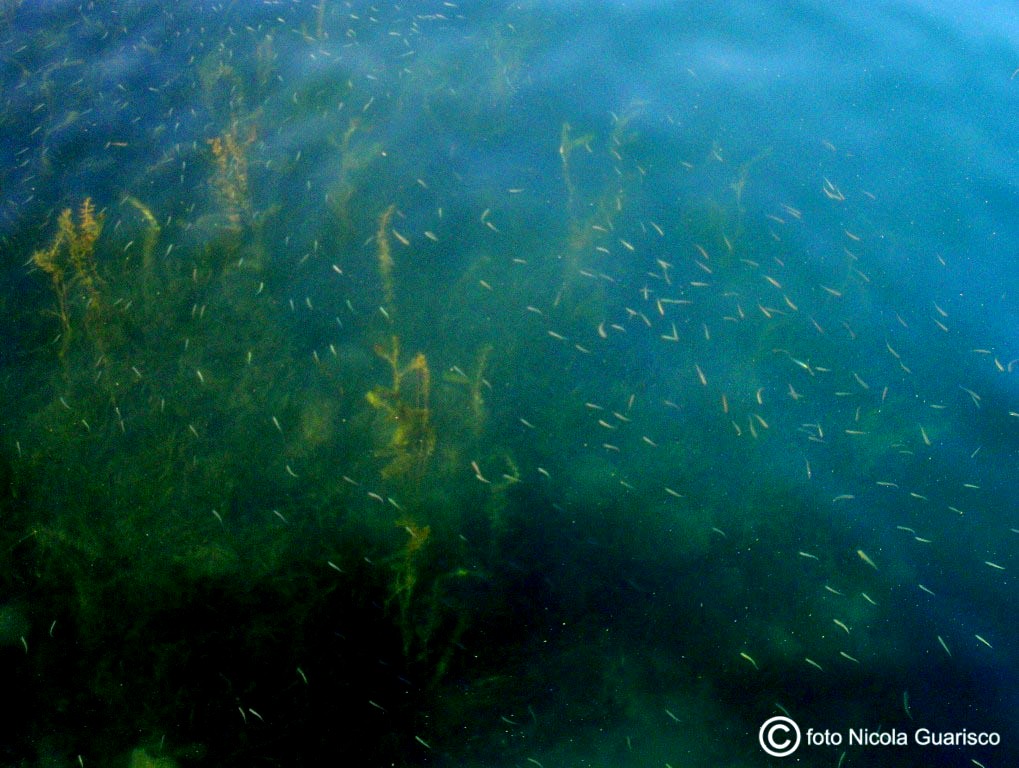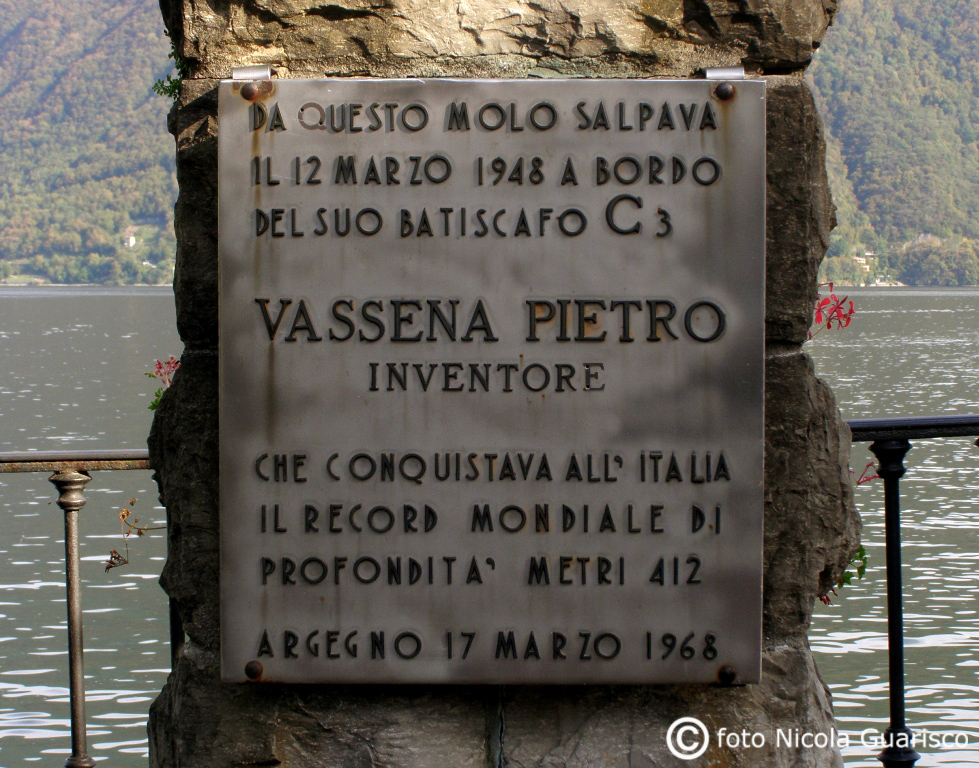 Off the Argegno coast, the lake reaches a depth of 414 meters, and is the fifth deepest in Europe following four Norwegian lakes (the stretch of Adriatic Sea that runs from Trieste to Bari - around 500 km - reaches a maximum depth of 300 meters). Pietro Vassena, the inventor of the bathyscaphe C3,
set the world record of immersion here back in 1948.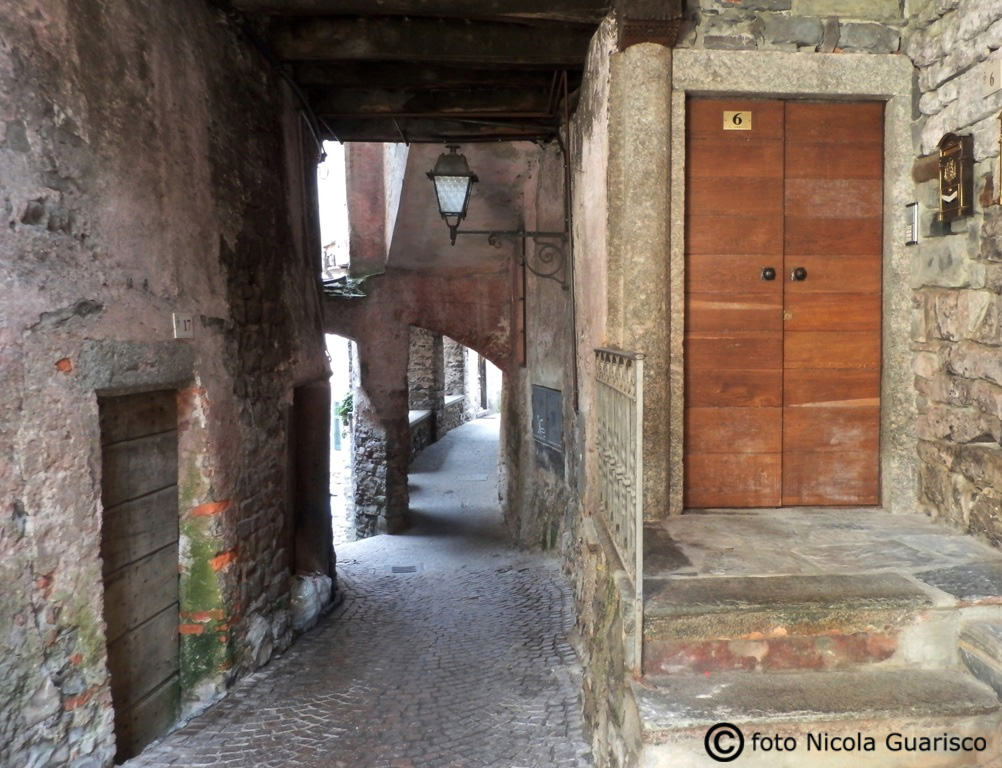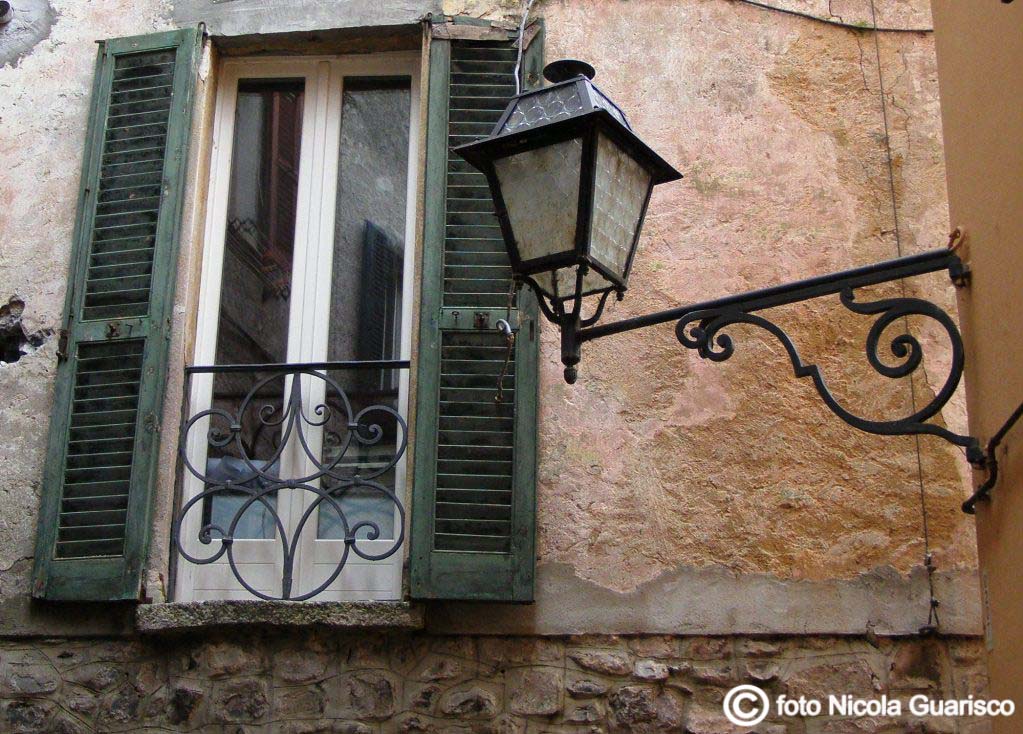 Argegno is a typical hamlet of Lake Como which, despite its modest appearance,
retains all of its charm and authenticity.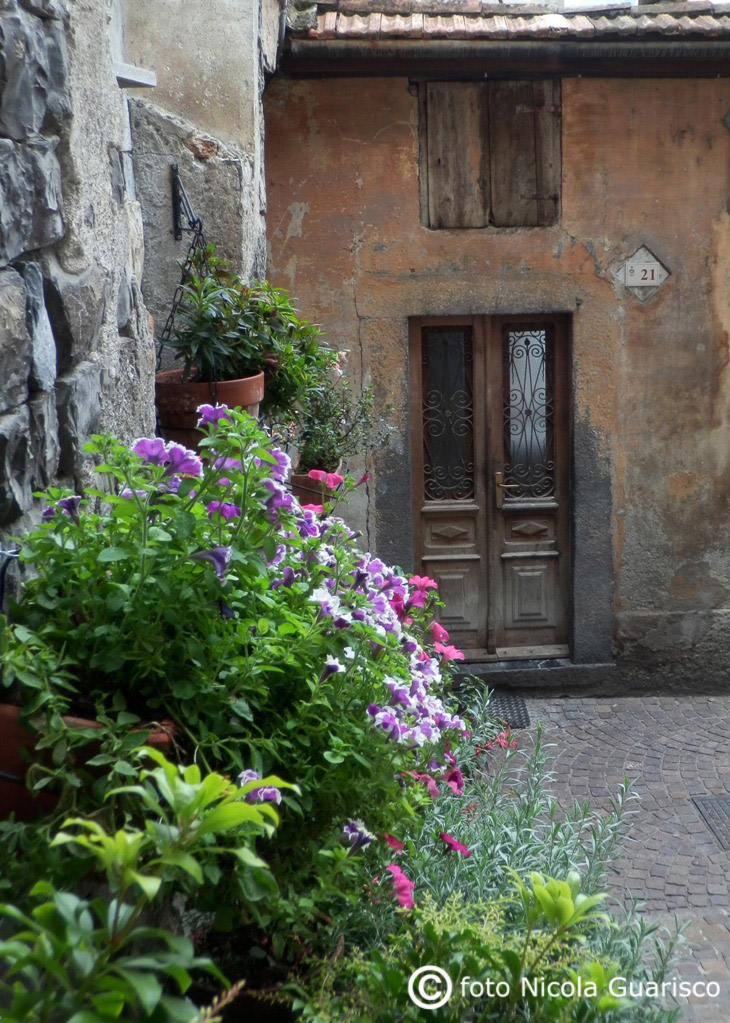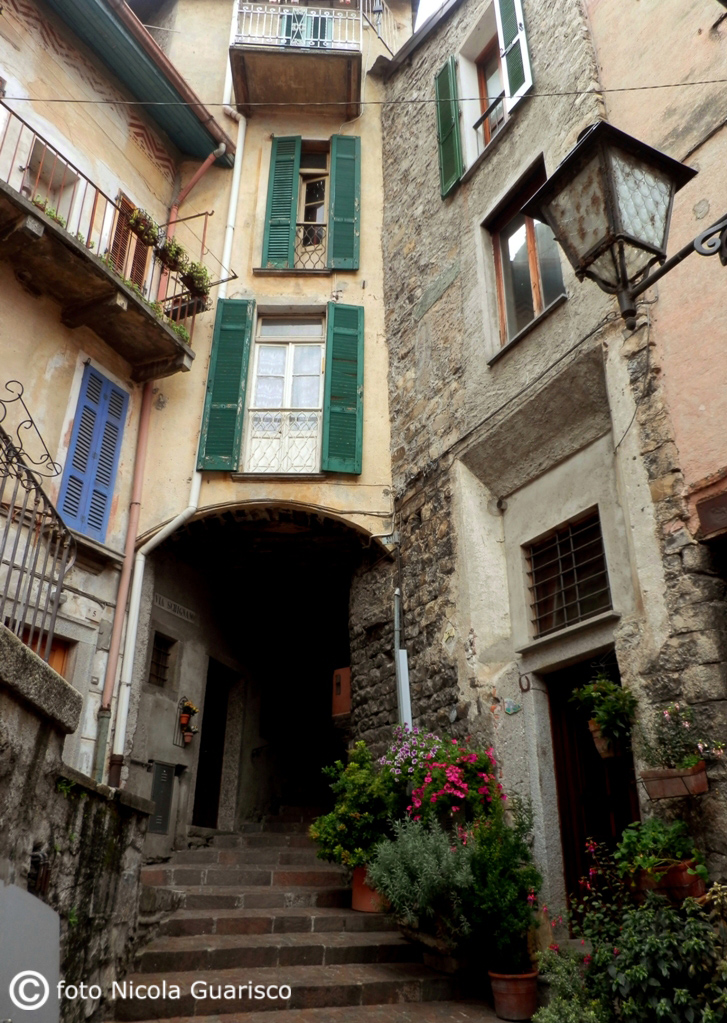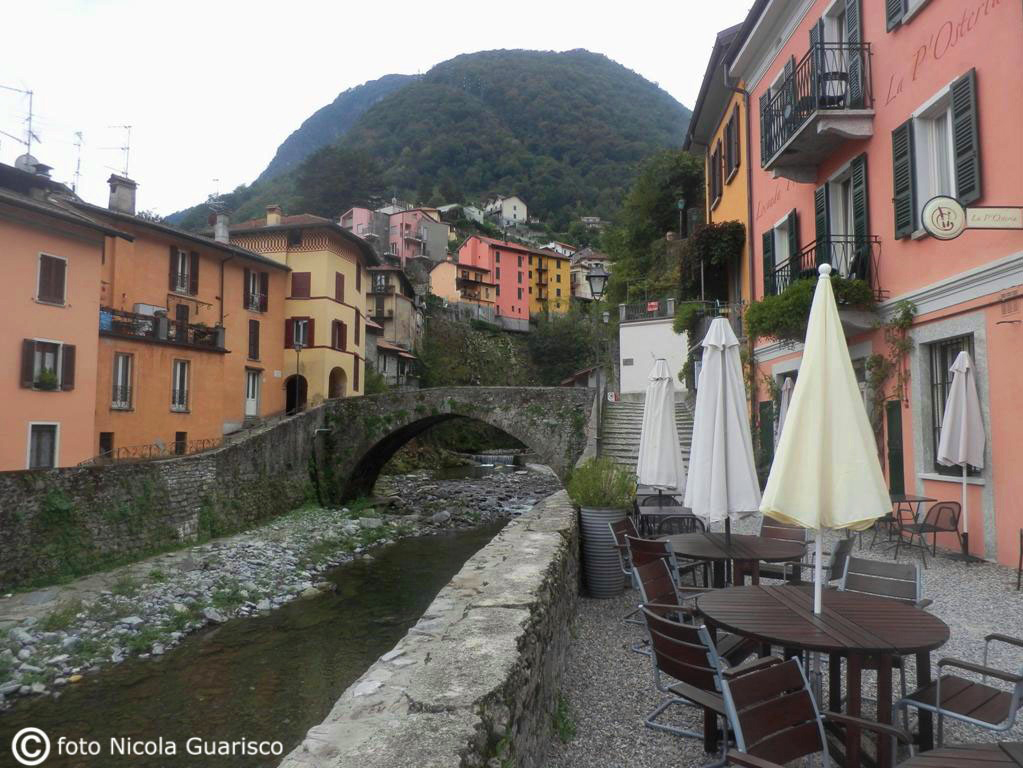 The medieval bridge over the Telo torrent.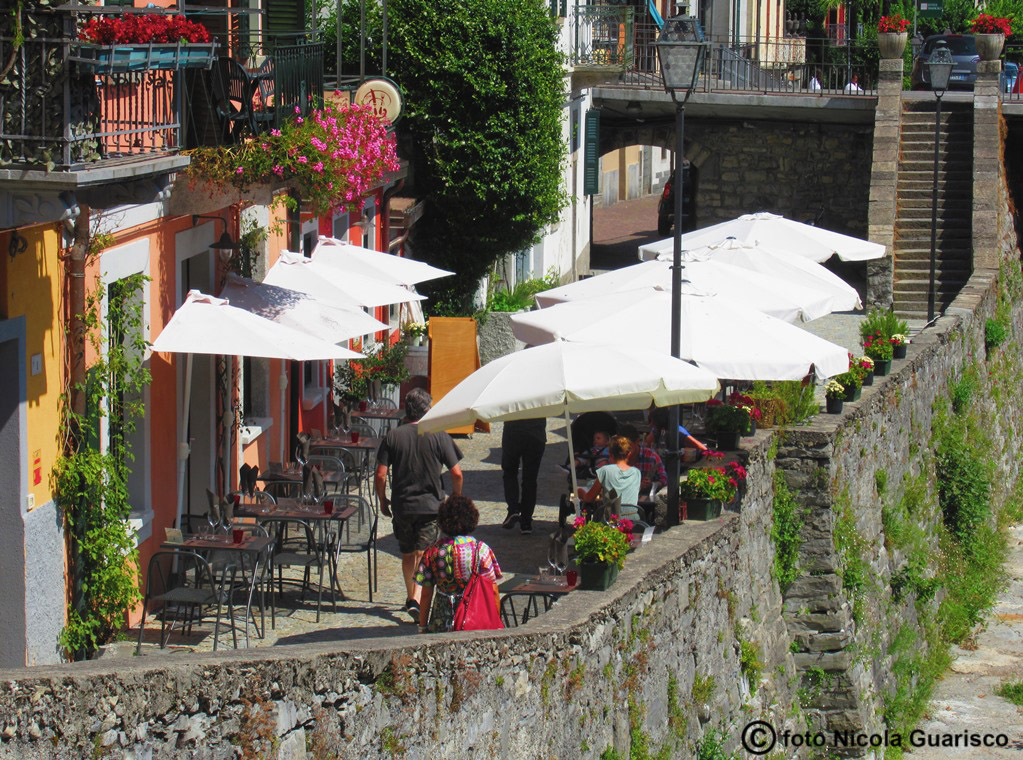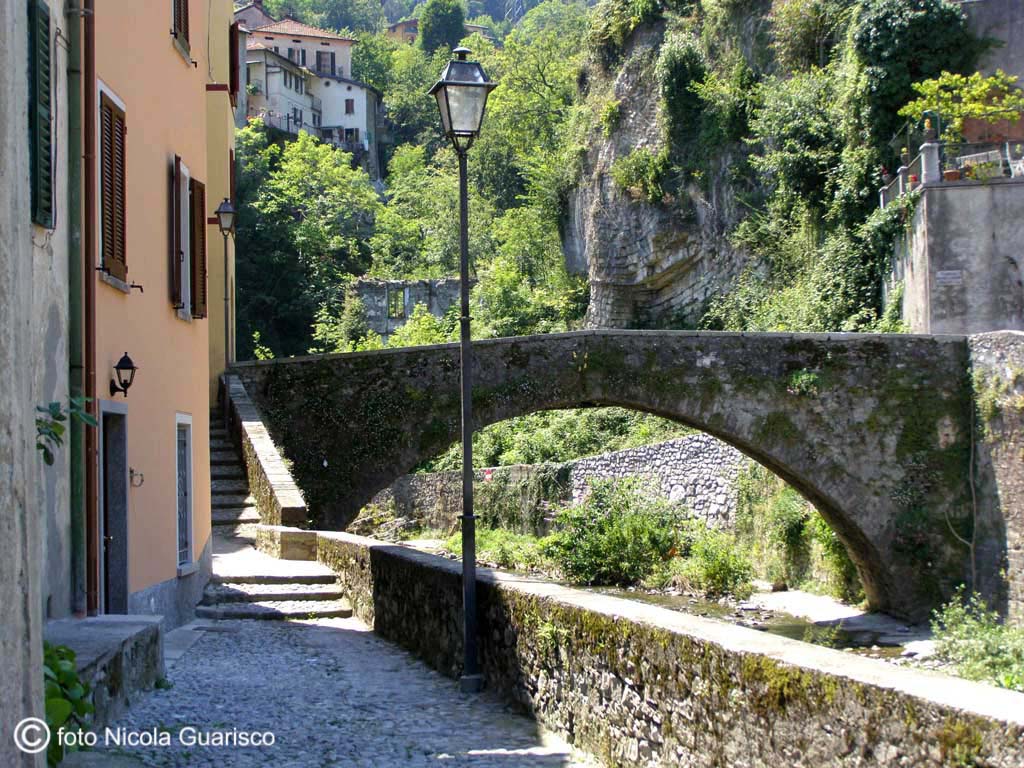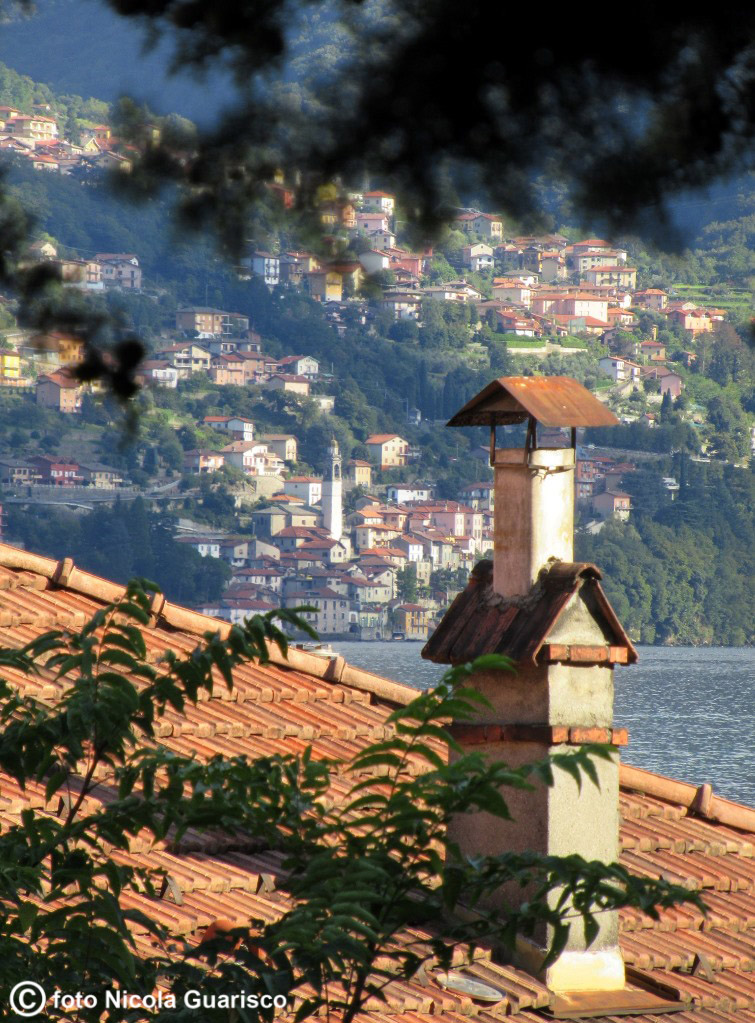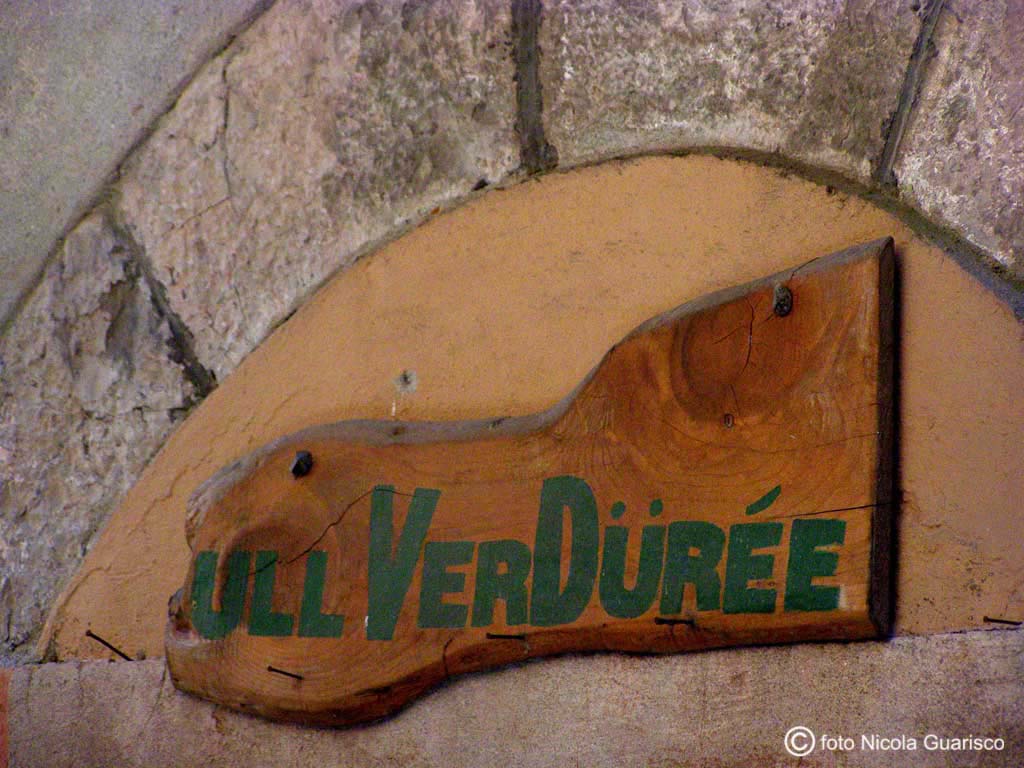 Chimney with Nesso in the background.
A sign written in local dialect (the greengrocer).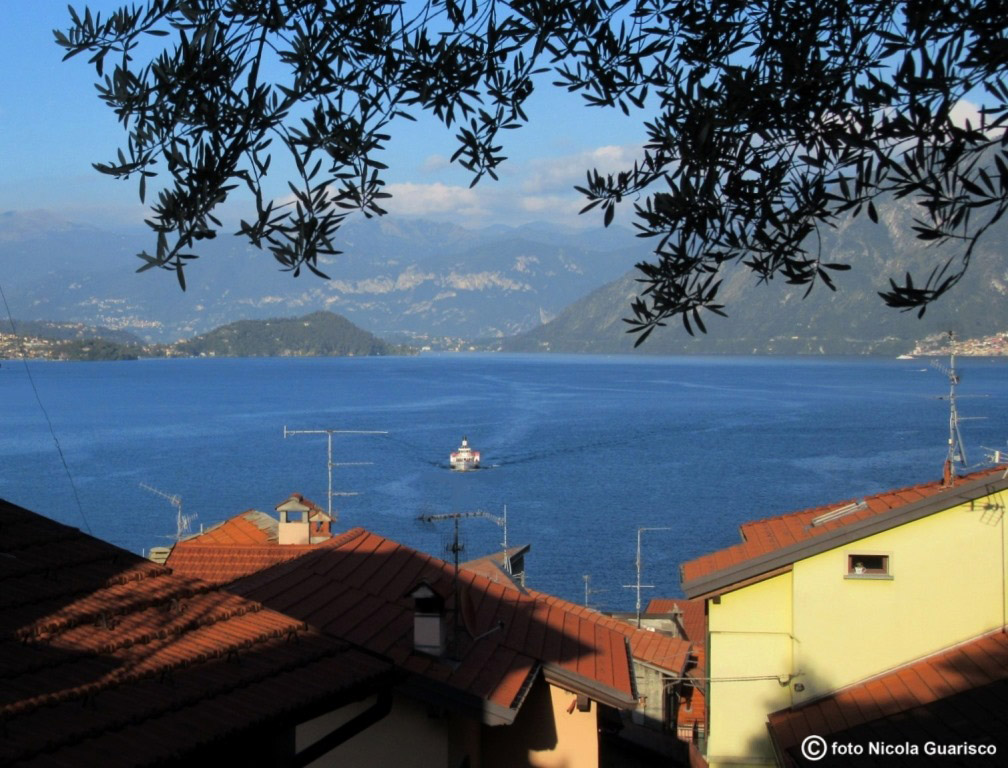 Like a wild cat walking on a roof while a boat on the horizon draws near.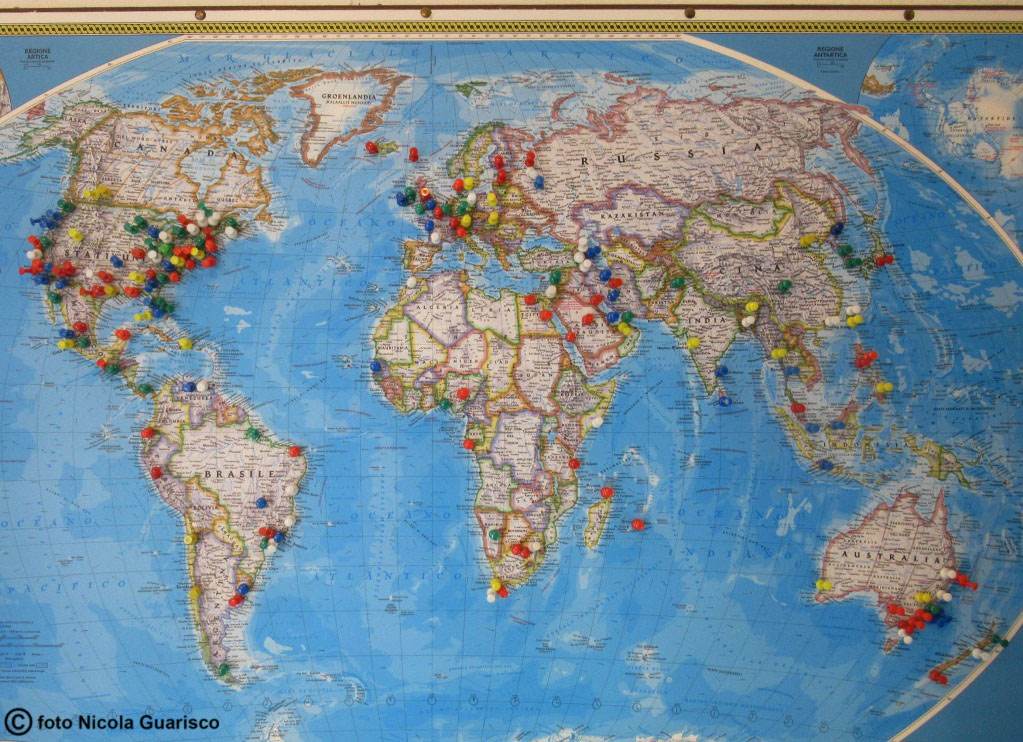 Just wondering what part of the world the tourists in this ice-cream shop come from.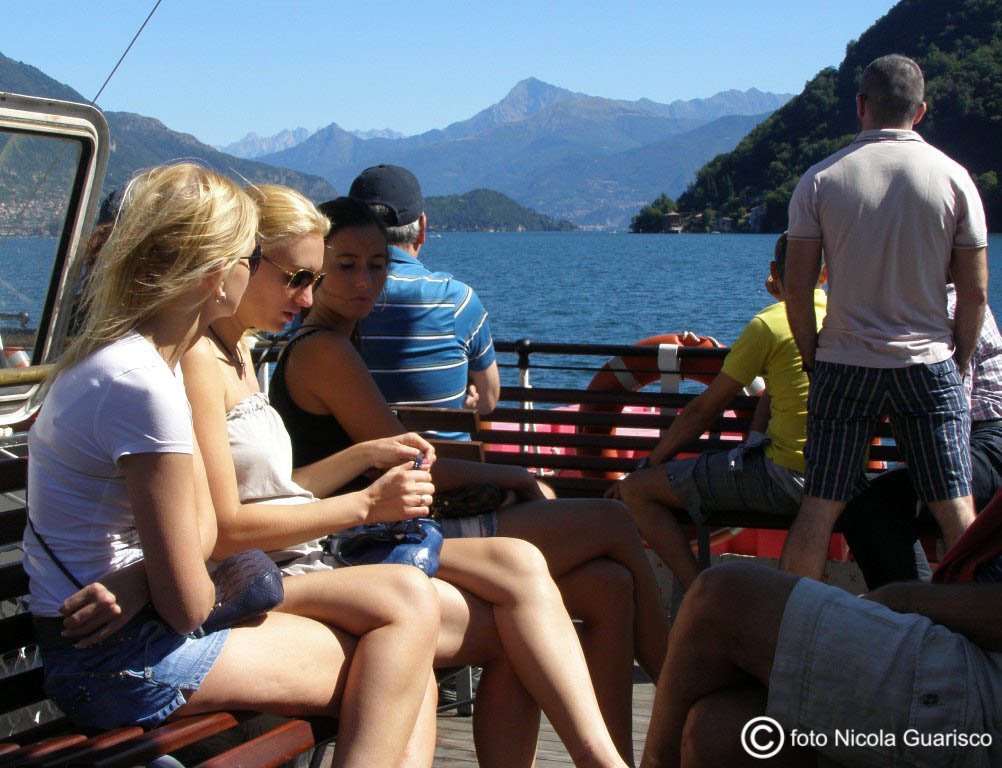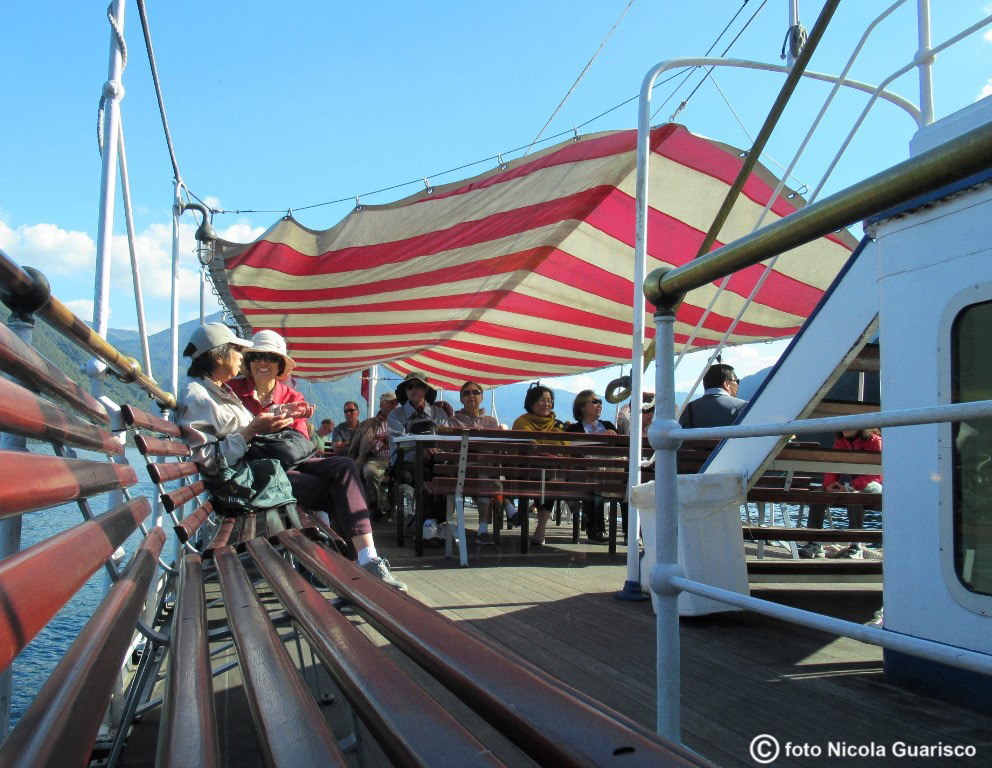 In navigation towards Argegno.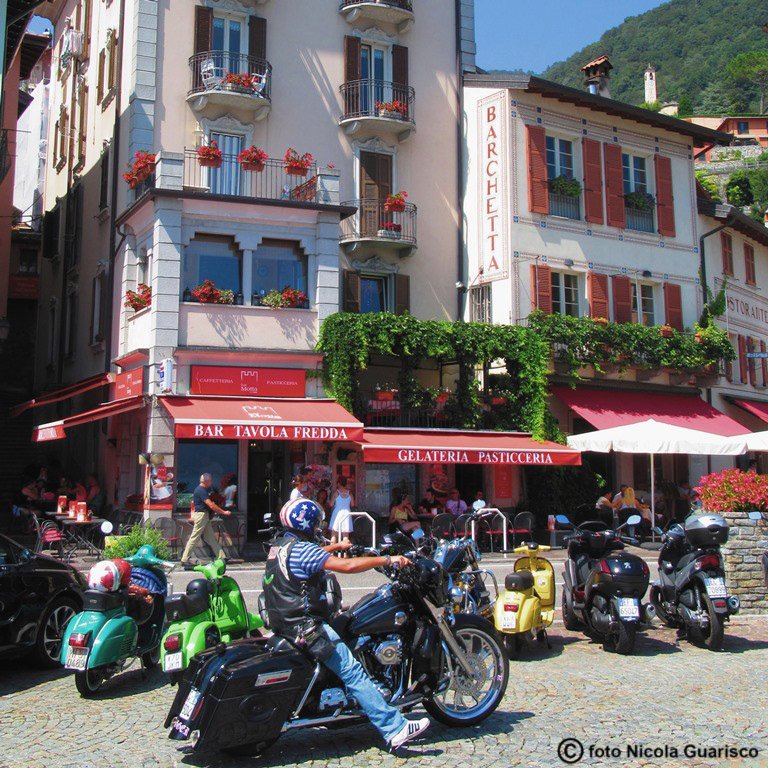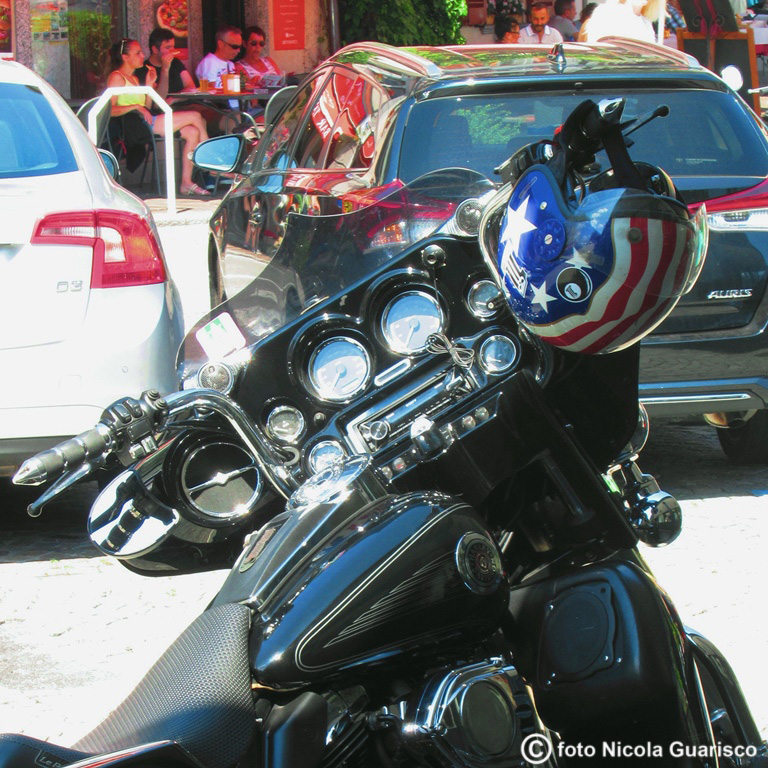 Argegno, with its numerous pubs and bars, is popular among bikers who meet here for mid-morning stopovers. However, the heavy traffic along the lake shore is becoming a serious issue.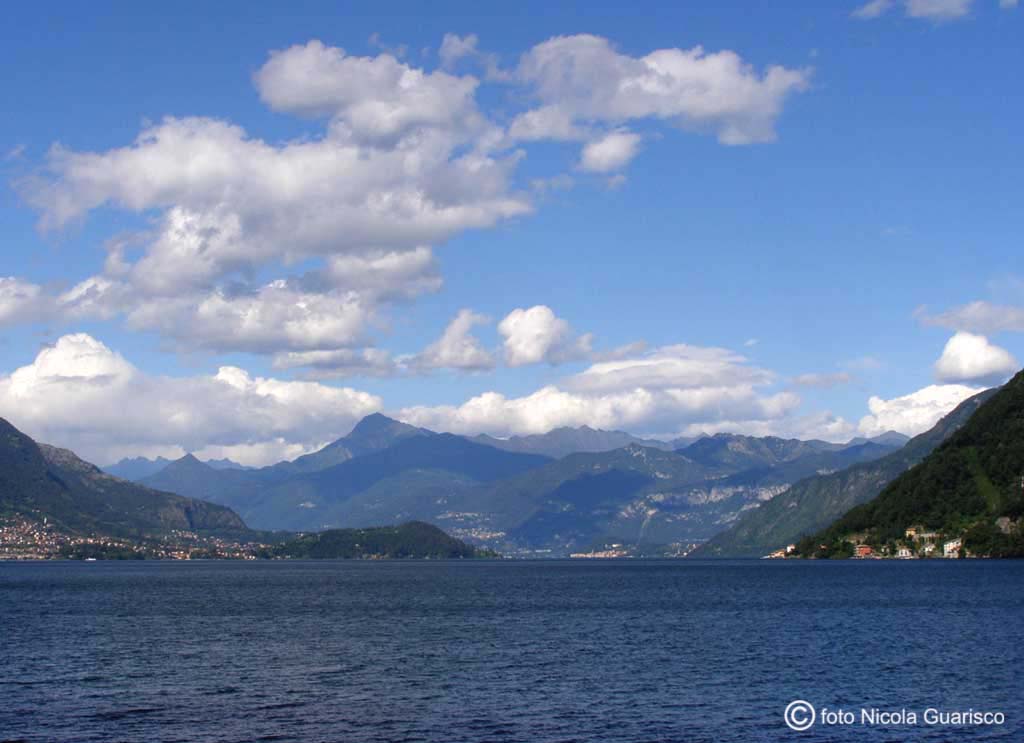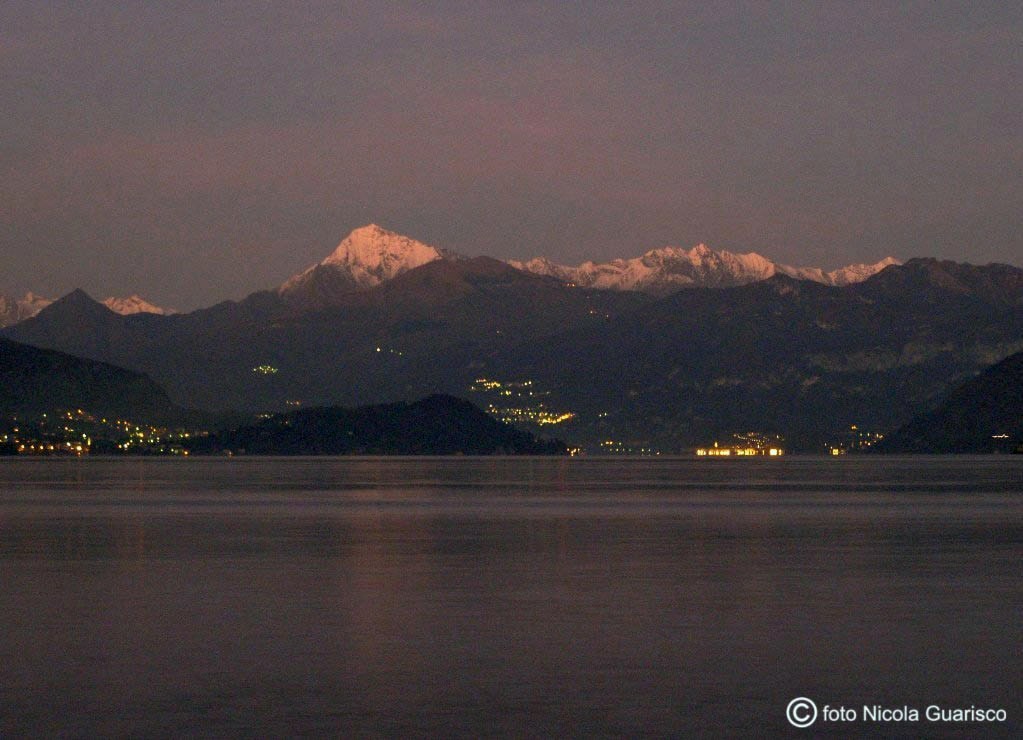 The mountains of the central lake area soar aloft in the blue sky on a summer afternoon.
Right: a shot of the same landscape taken on a winter evening.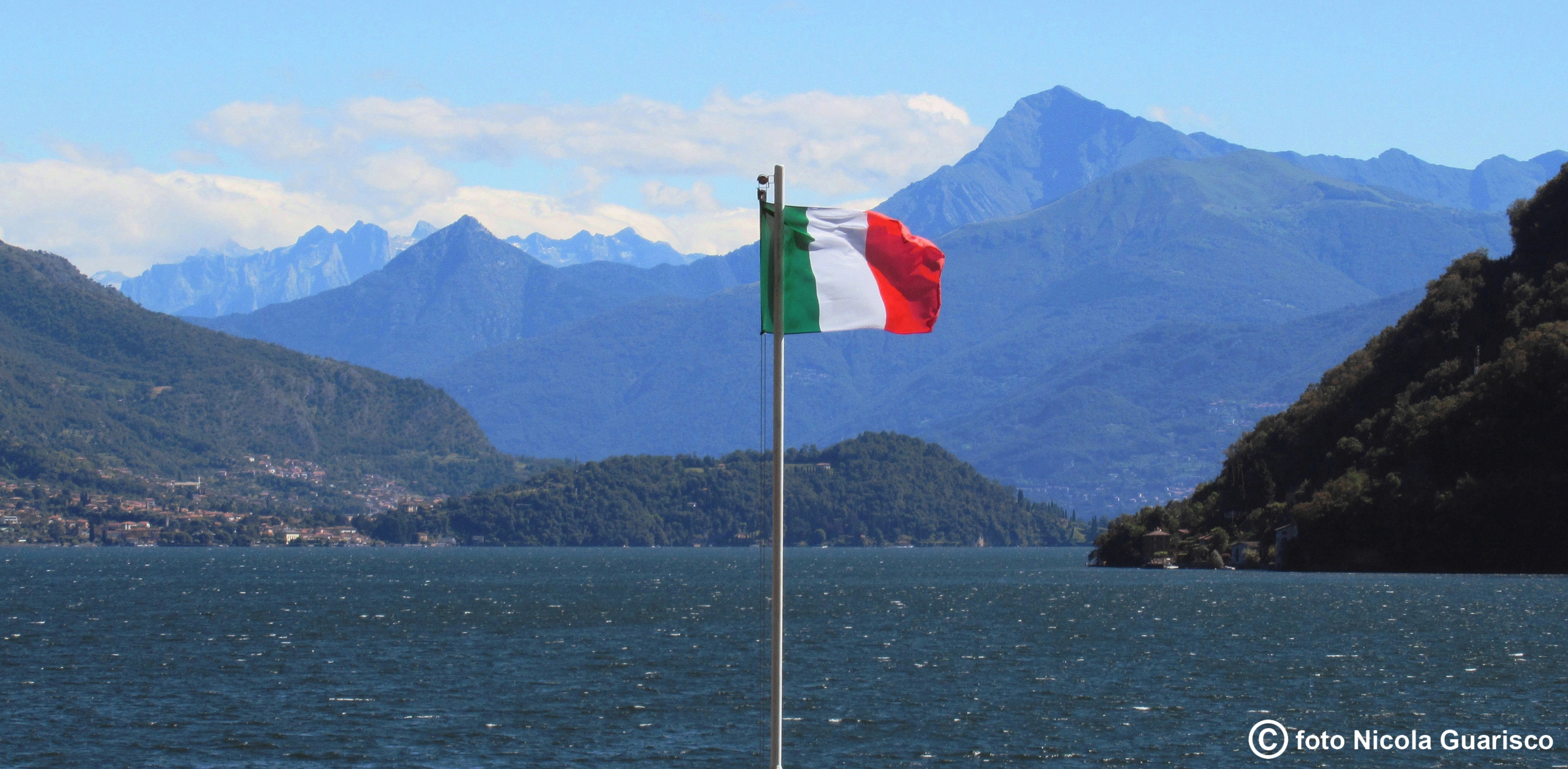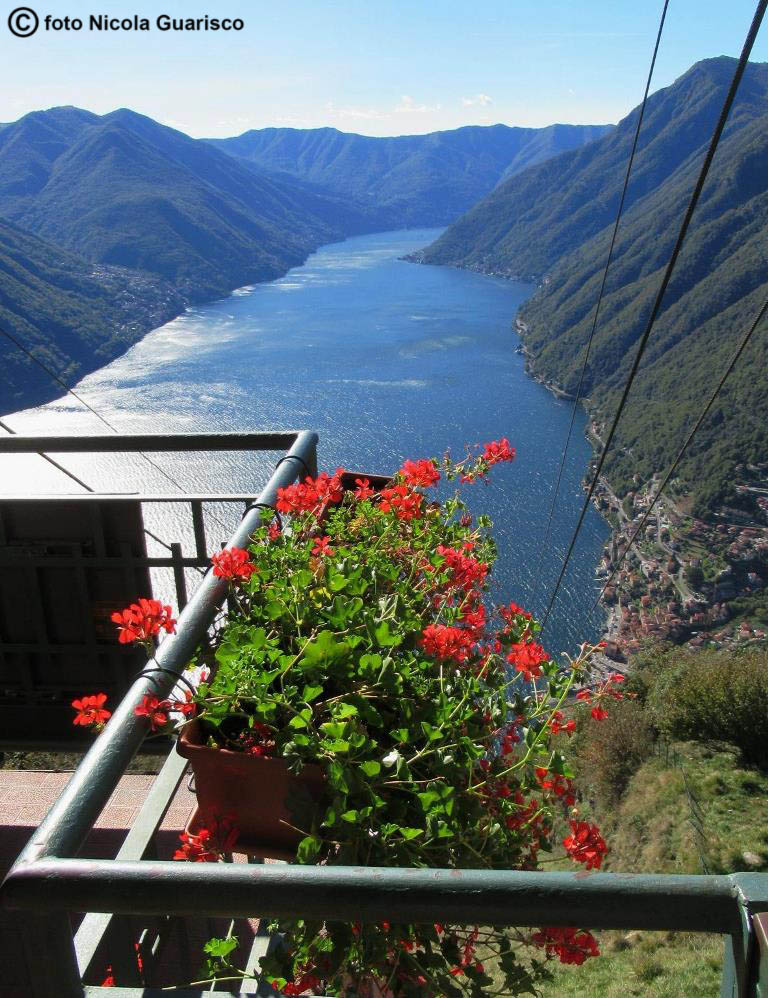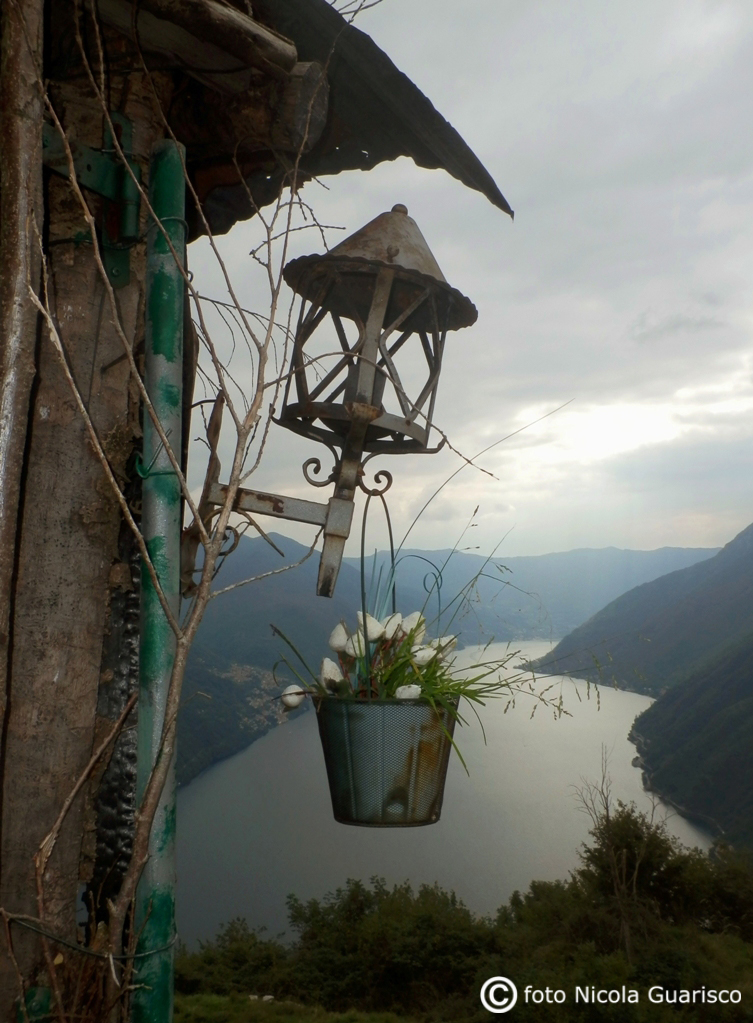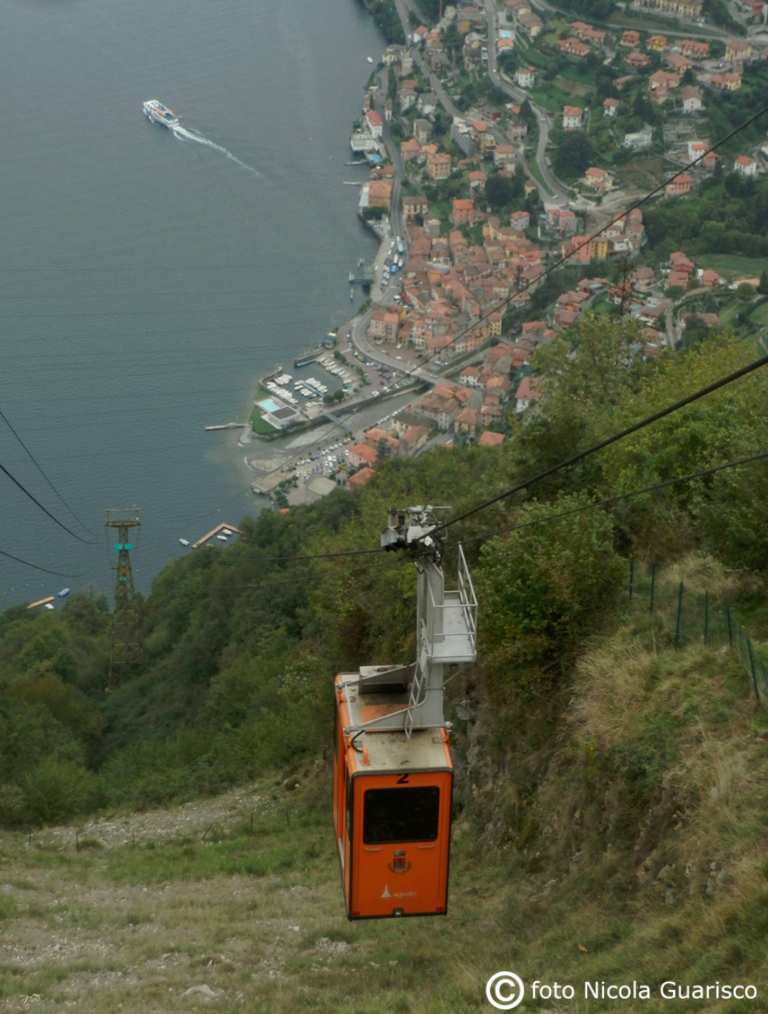 In these pictures, the flower vase seems to hang like the cable car that runs from Argegno to the little hamlet of Pigra. This cable car (very popular with foreign tourists as well as locals)
has an average slope gradient of 71%.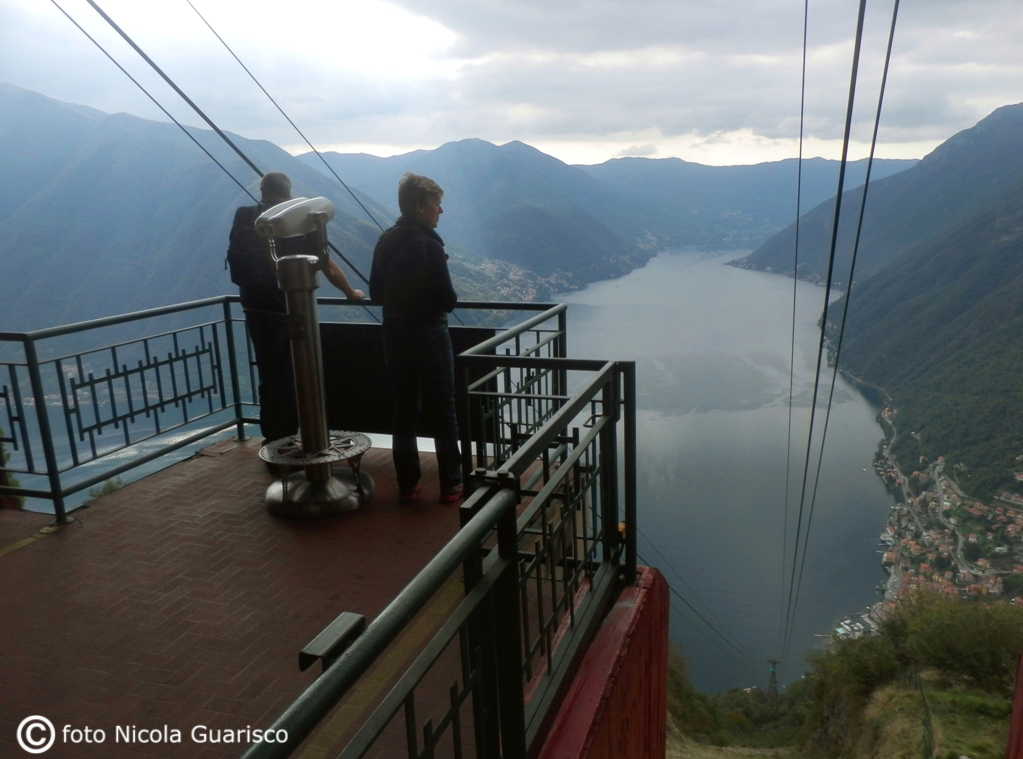 Afascinating view back down from the overhanging cable car at an altitude of 881 meters,
facing towards the deepest lake trench in Italy.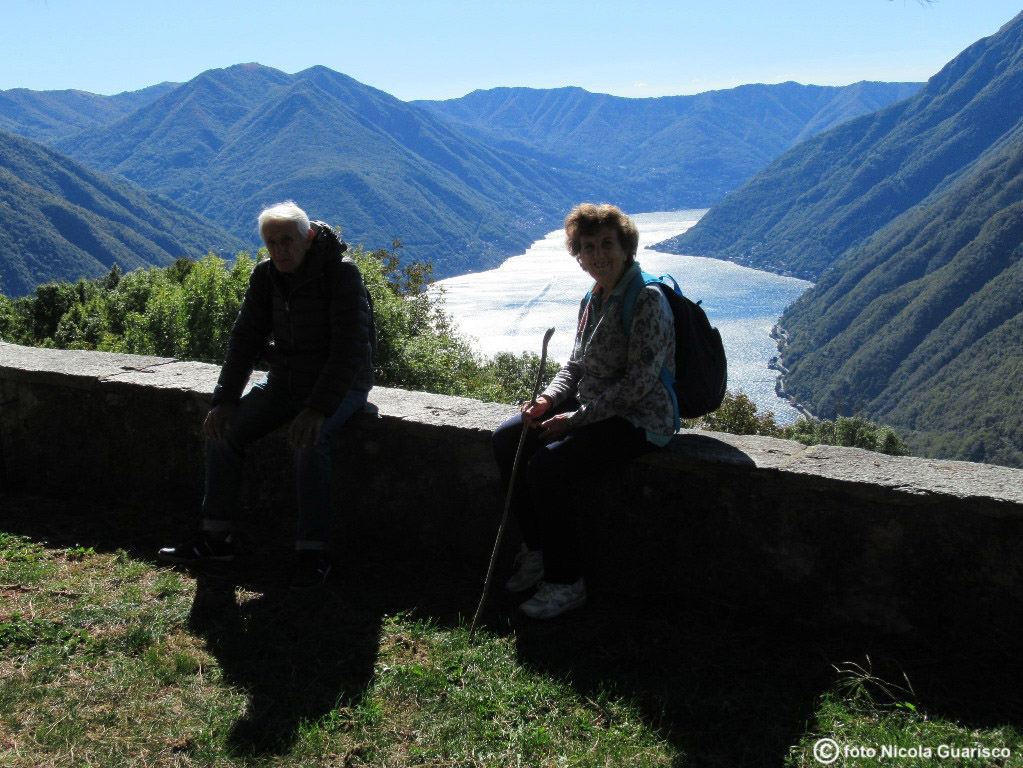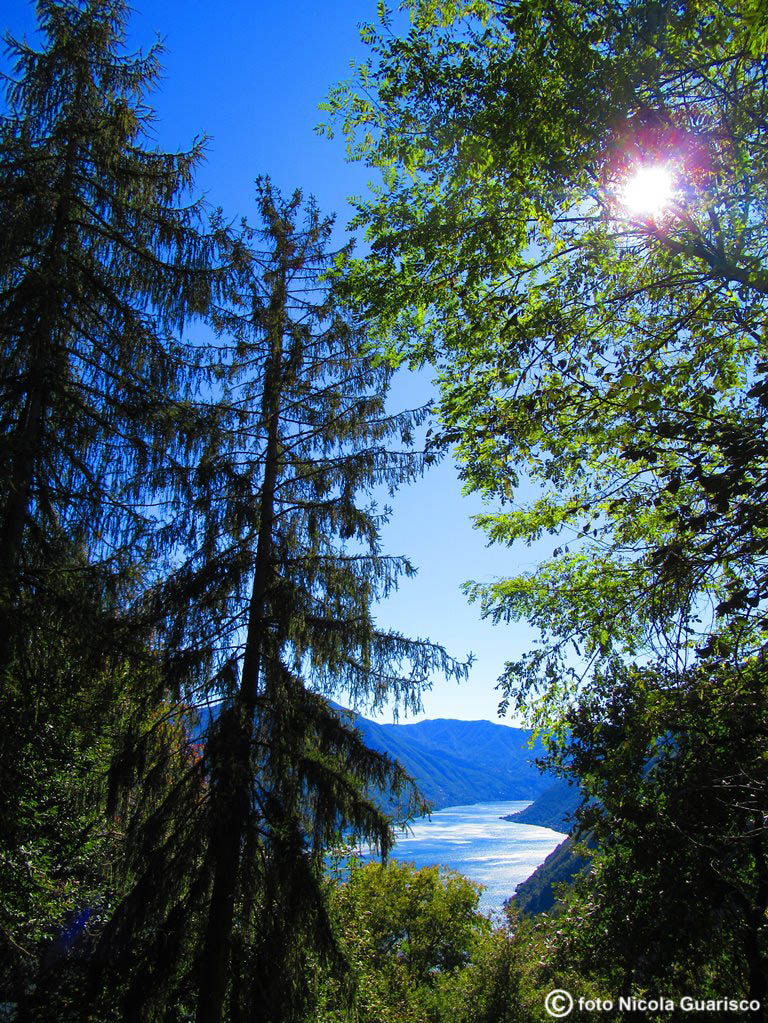 In the morning light.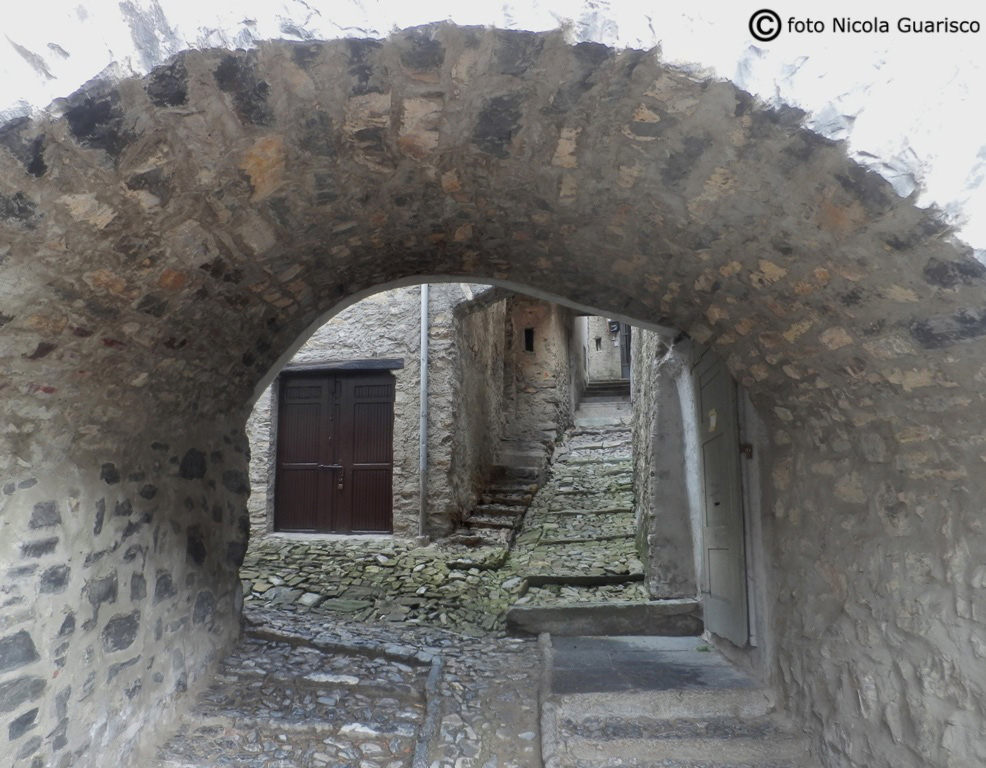 The humble town of Pigra.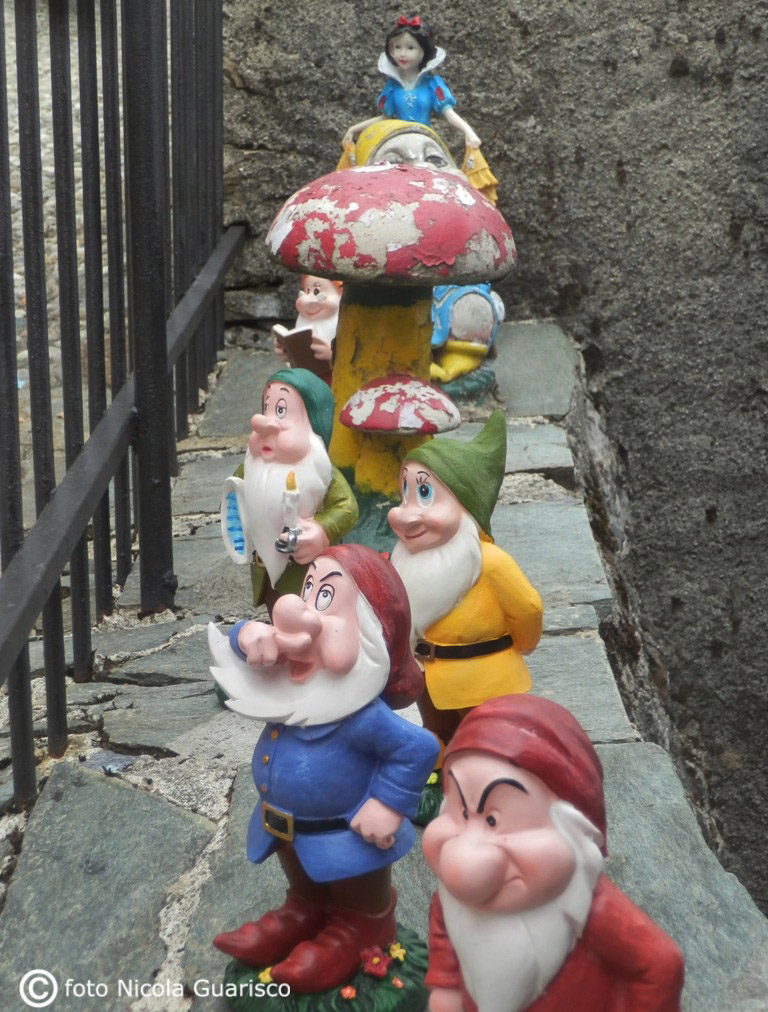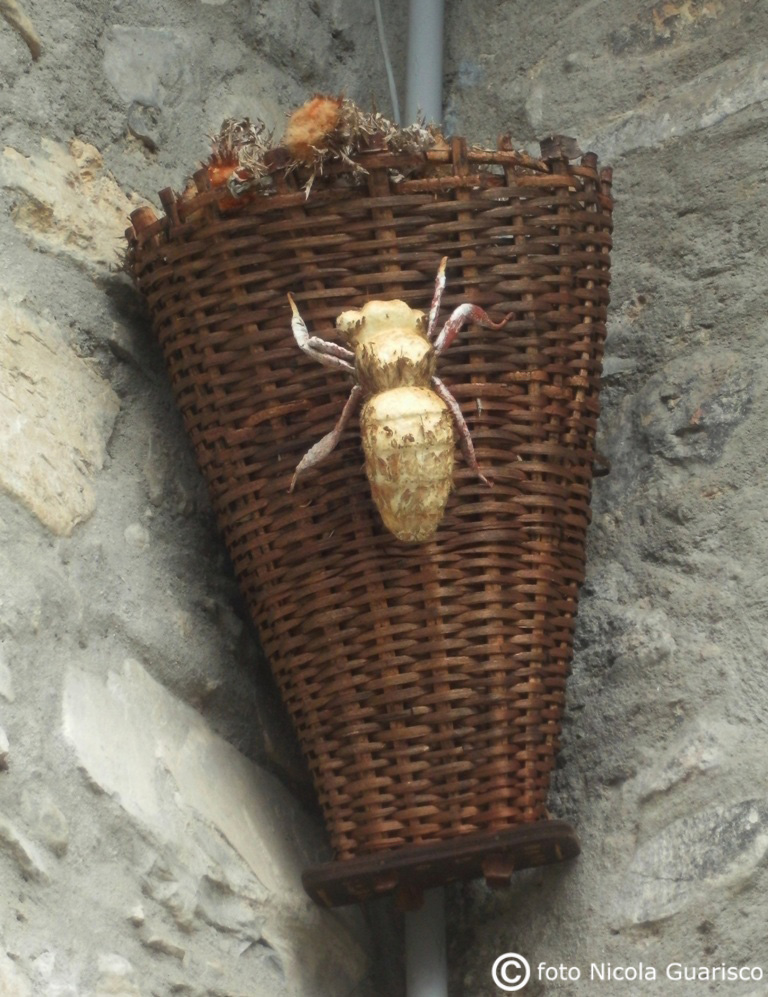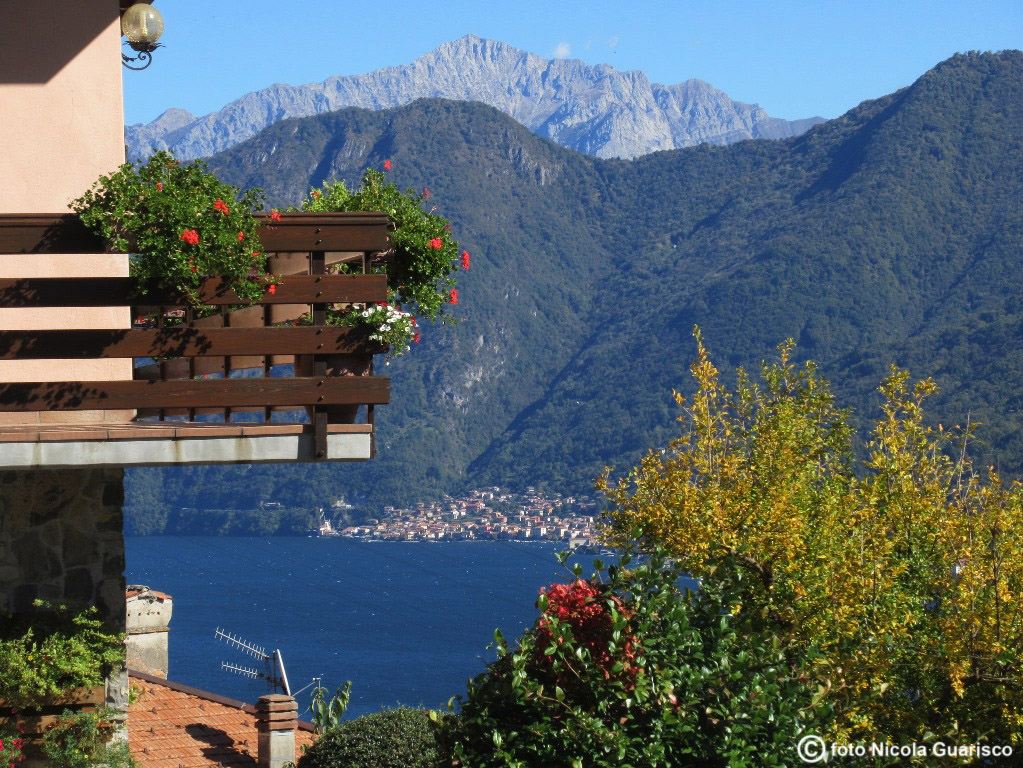 Muronico: the Grigna, the flowers, Lezzeno in the background.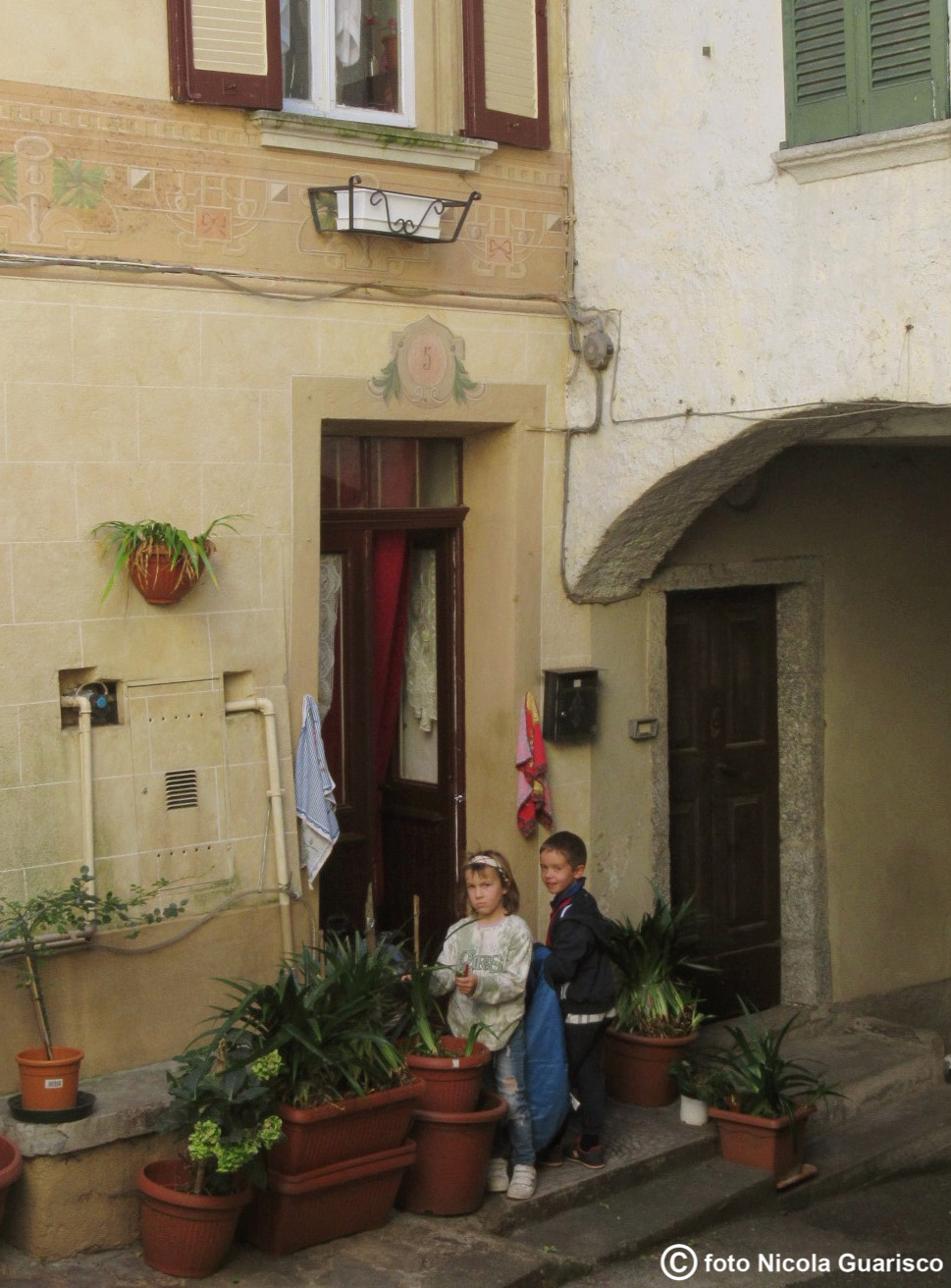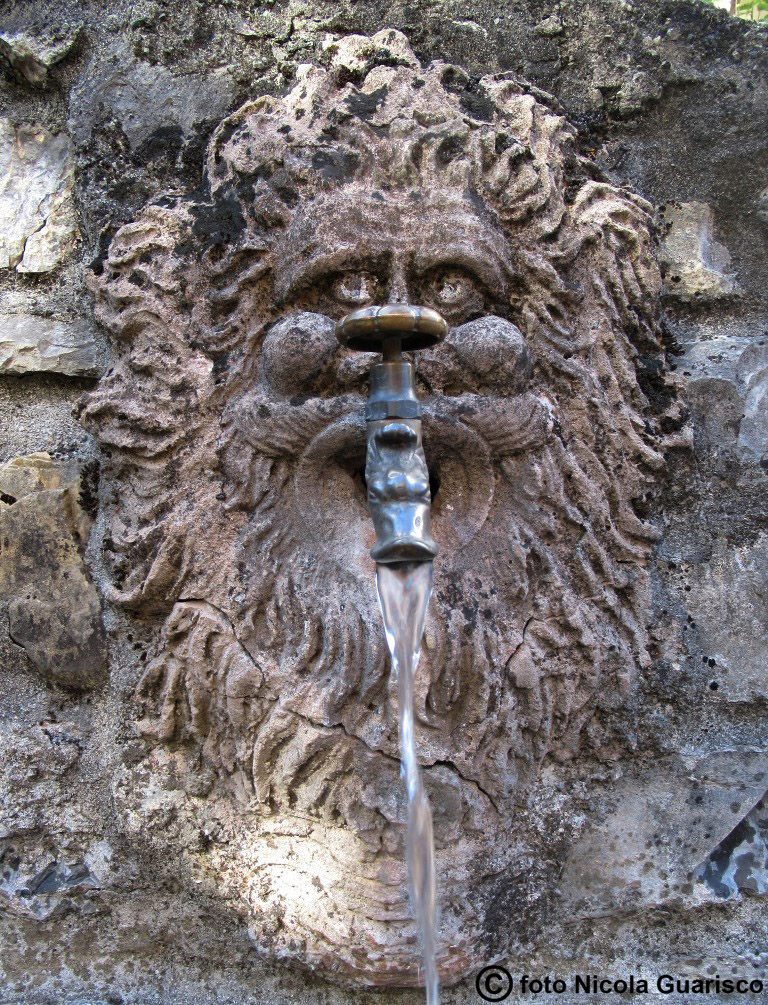 Children in Muronico. Right: a Gorgon mask.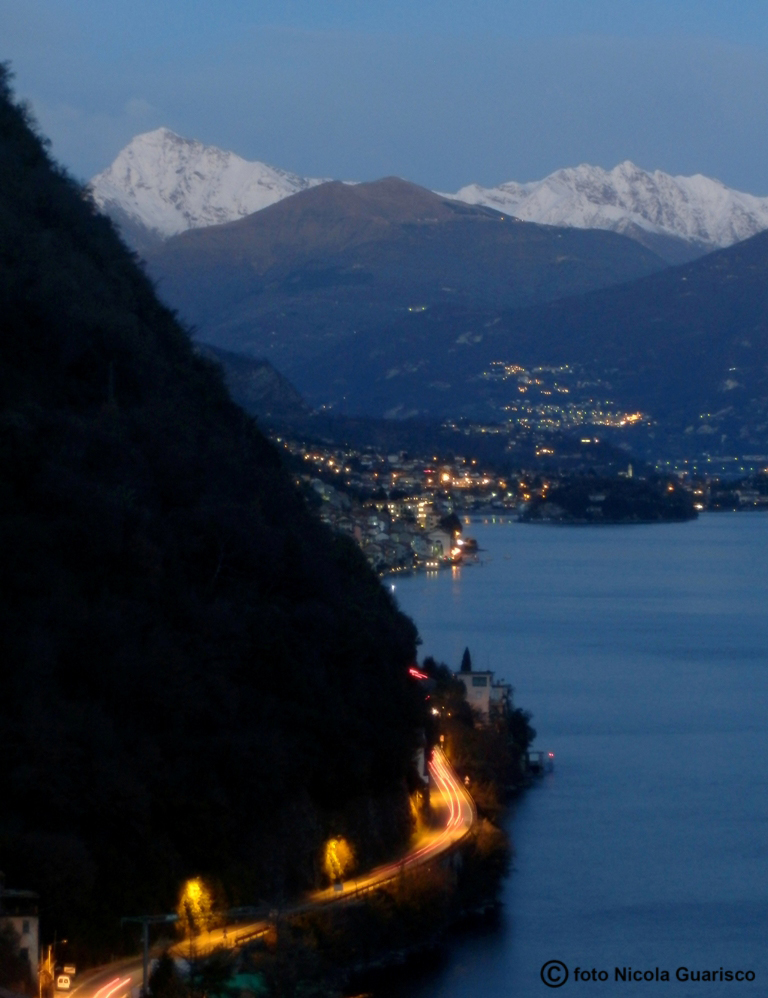 A night in winter.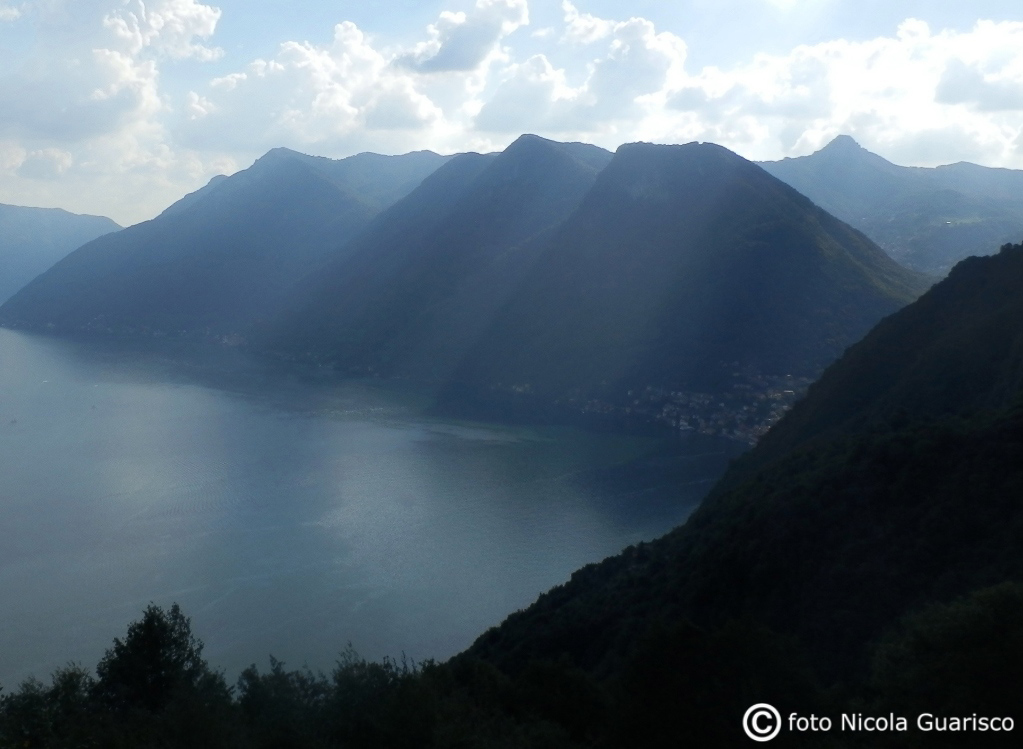 A shot of the gulf of Argegno and the Brienno coastline during a thunderstorm, with the sunrays cutting through the mountain valleys. This suggestive picture was taken from Alpe di Sala.