Lavedo and Comacina island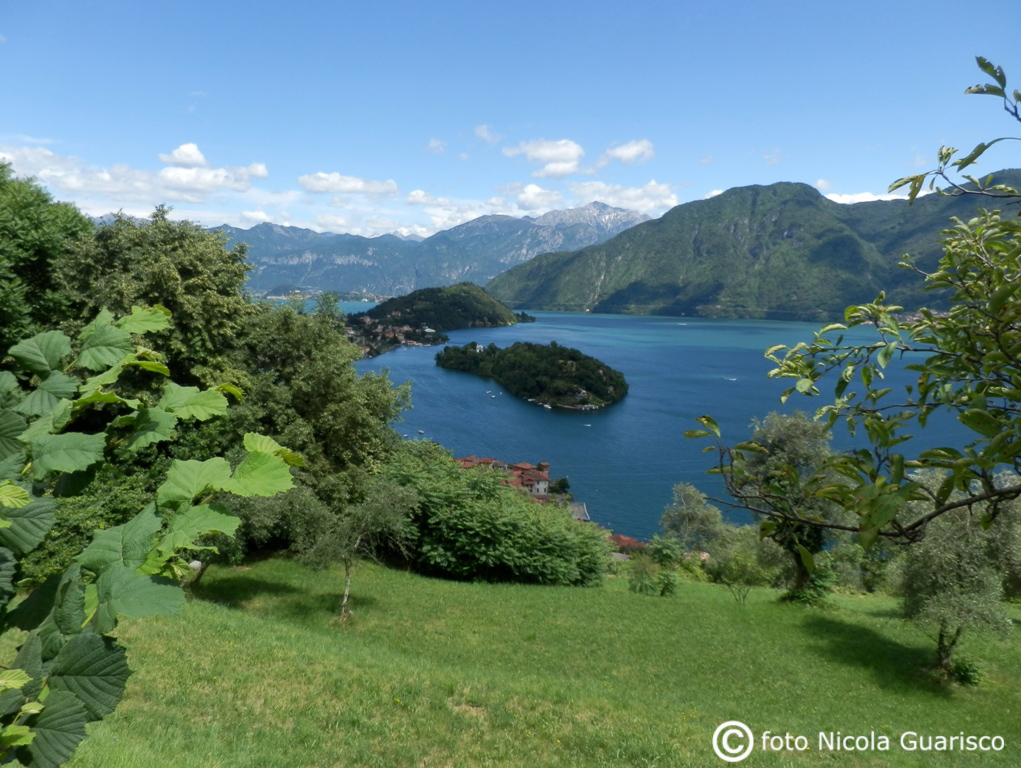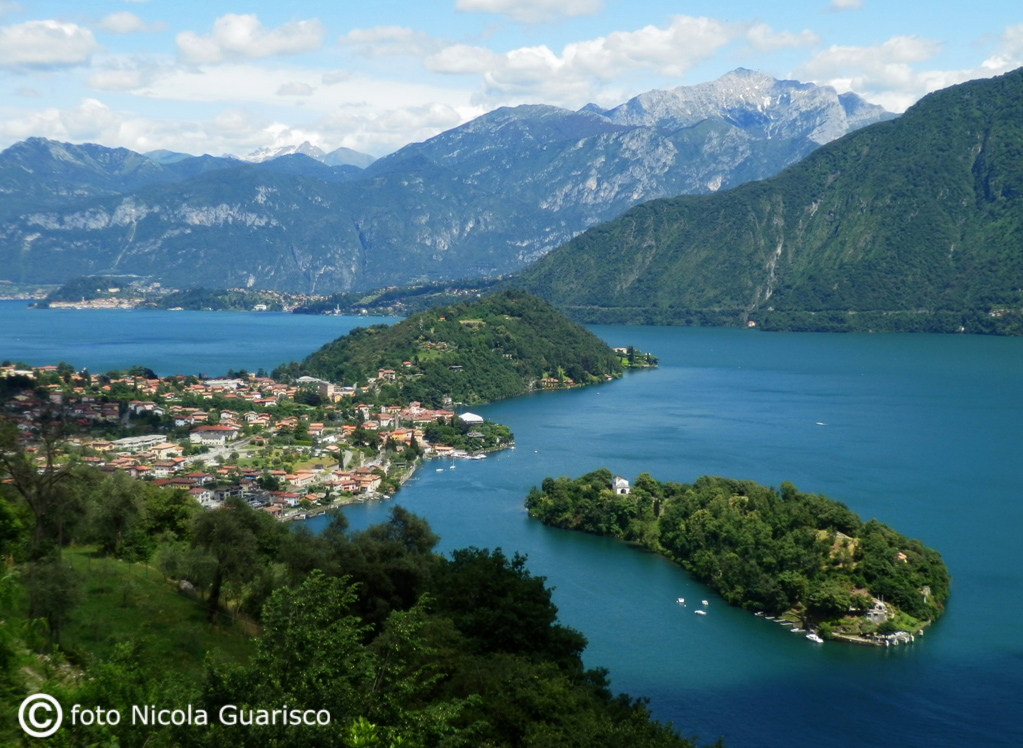 The green woods that cover the two hills emerge from the cerulean lake waters.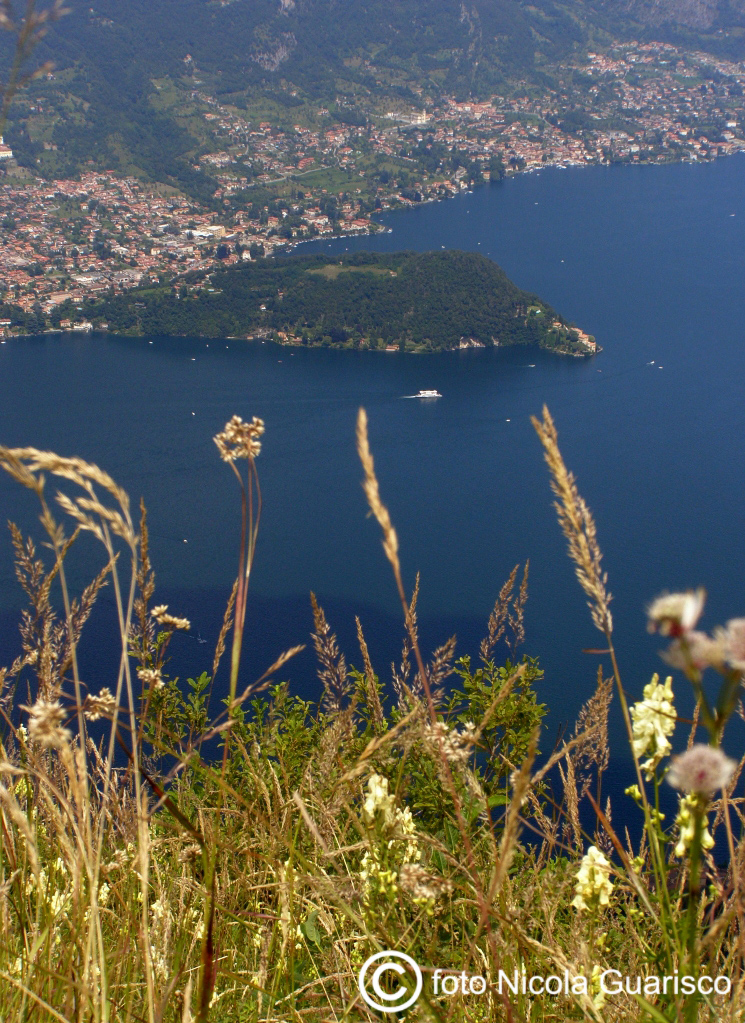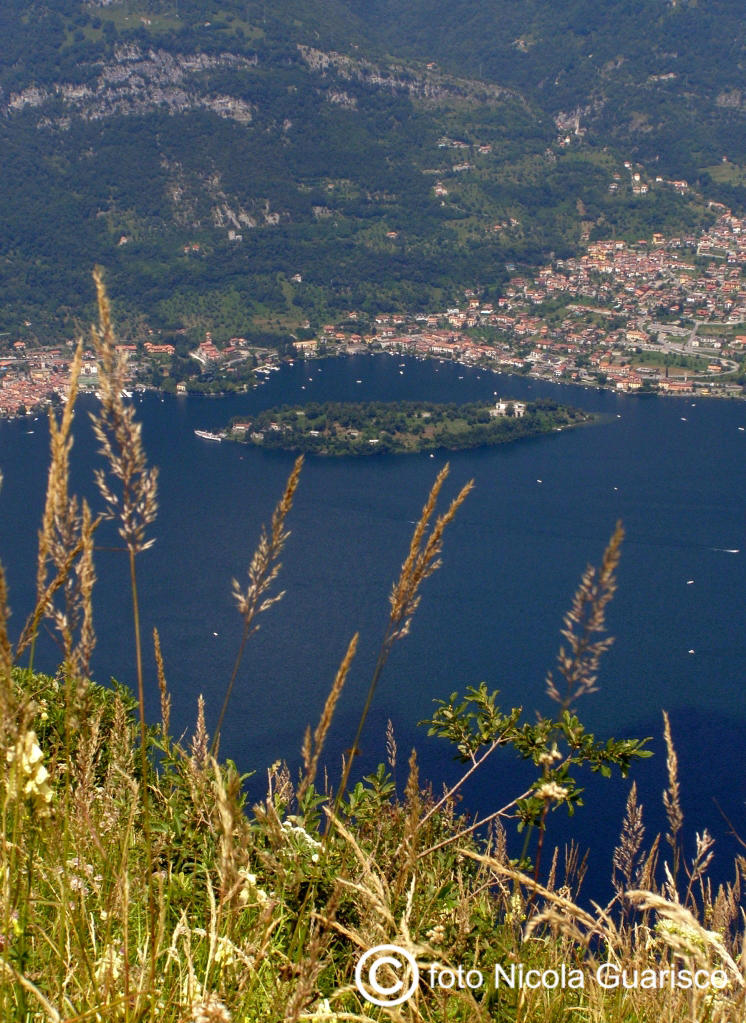 Ridges of Mount San Primo: view of Lavedo (Villa Balbianello)
and Comacina island.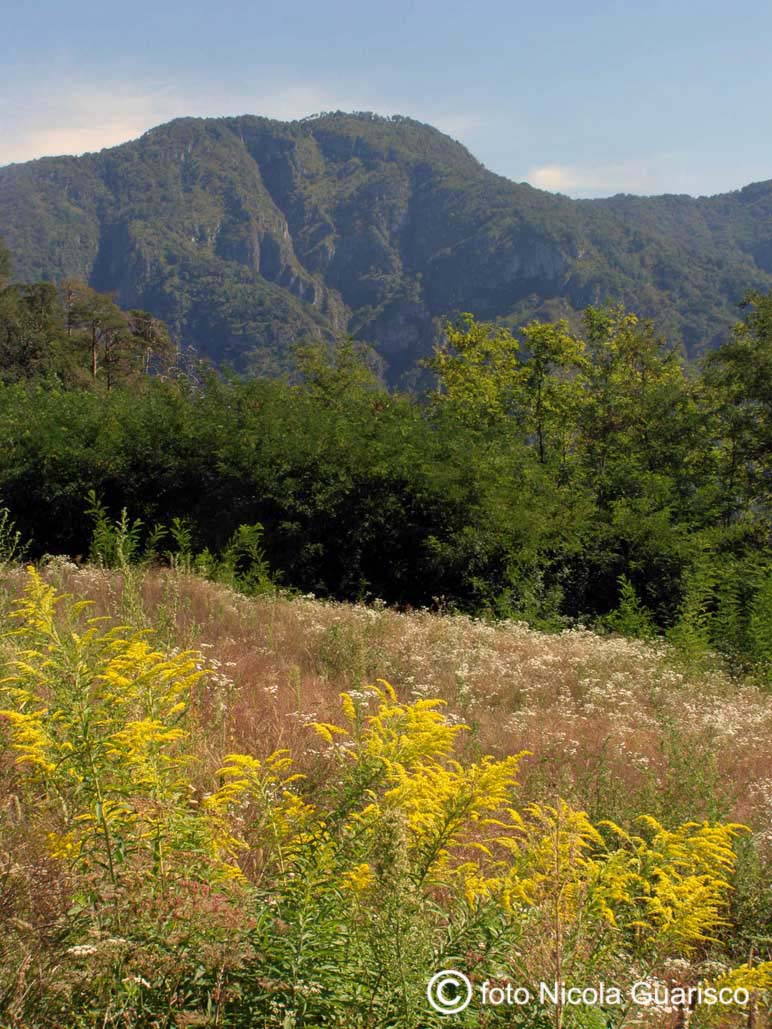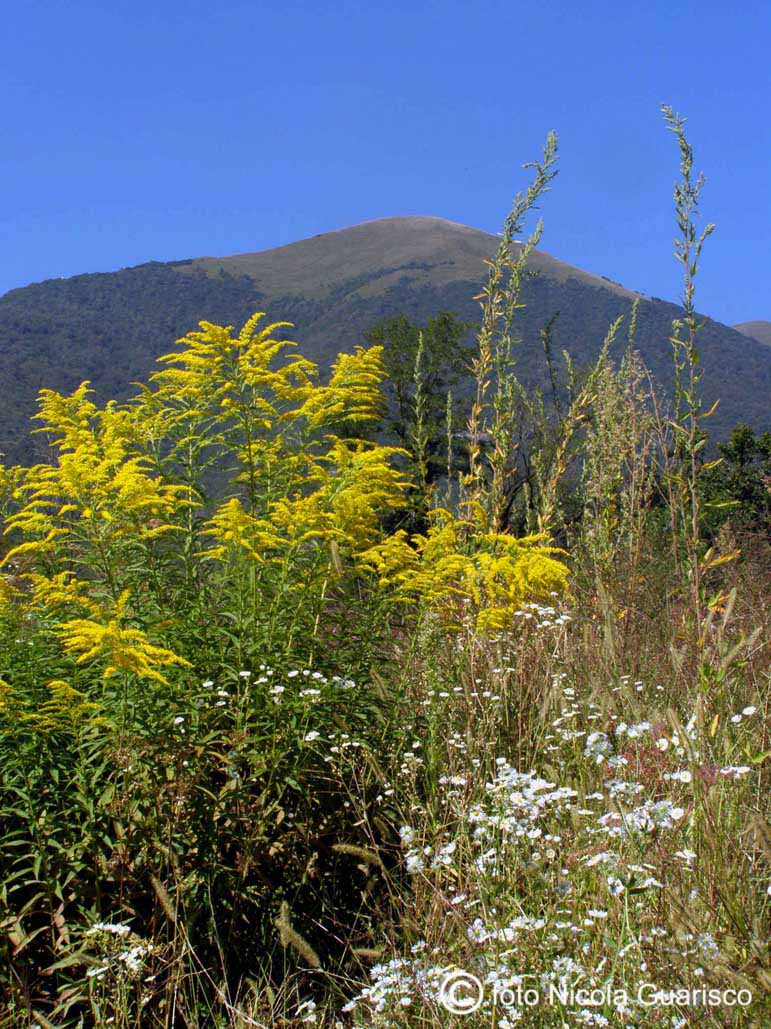 Two bucolic views taken from the meadows of Lavedo. Left: view in direction of mount Nuvolone.
Right: mount Galbiga.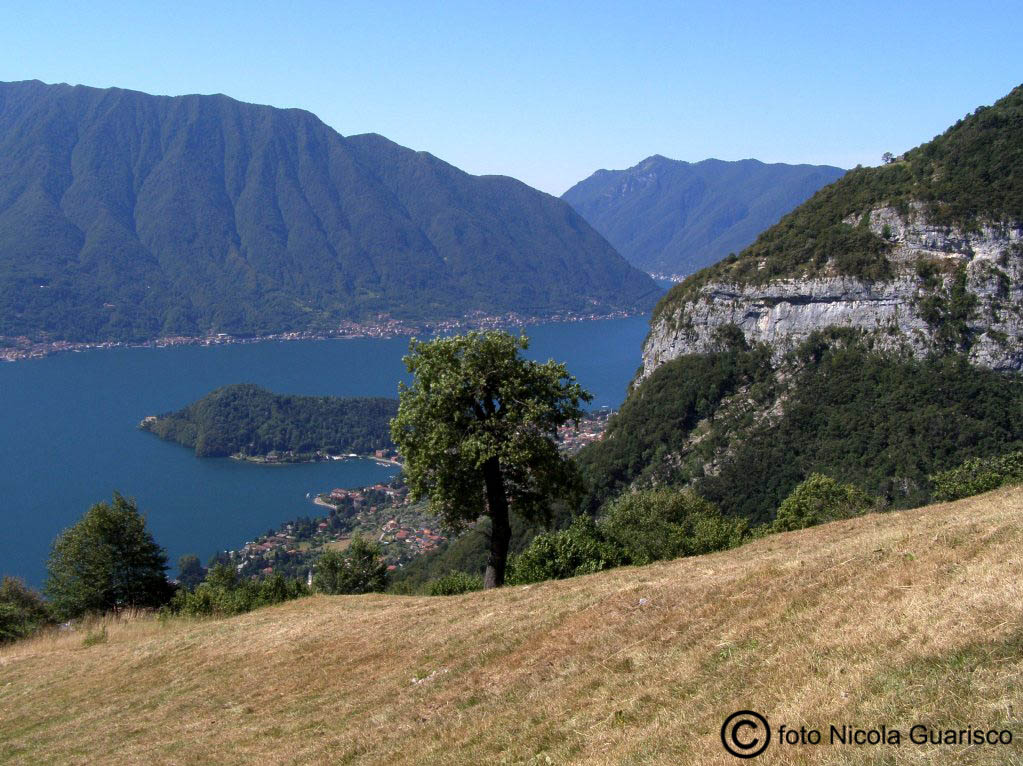 View from mount Crocione.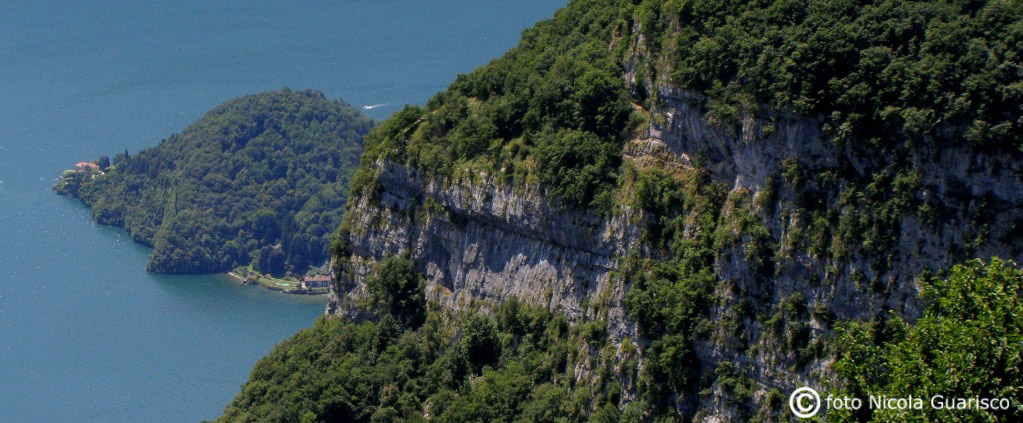 Remote and solitary territories on the slopes of the Crocione mountain, overlooking Lavedo.

Procession of ferries in front of Villa Balbianello.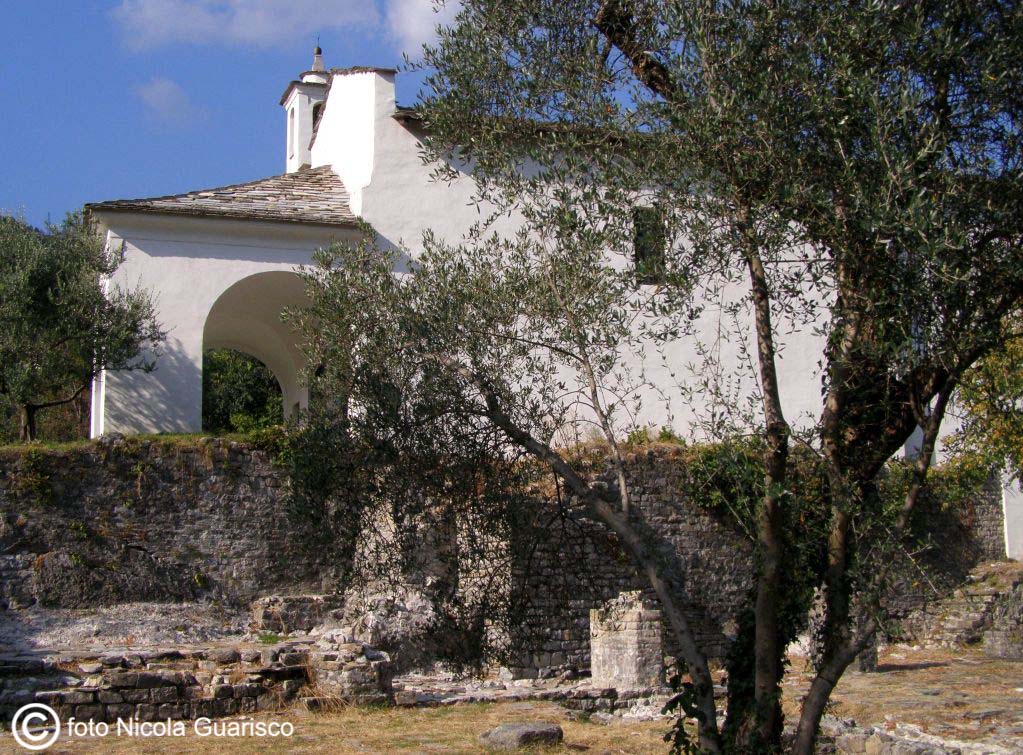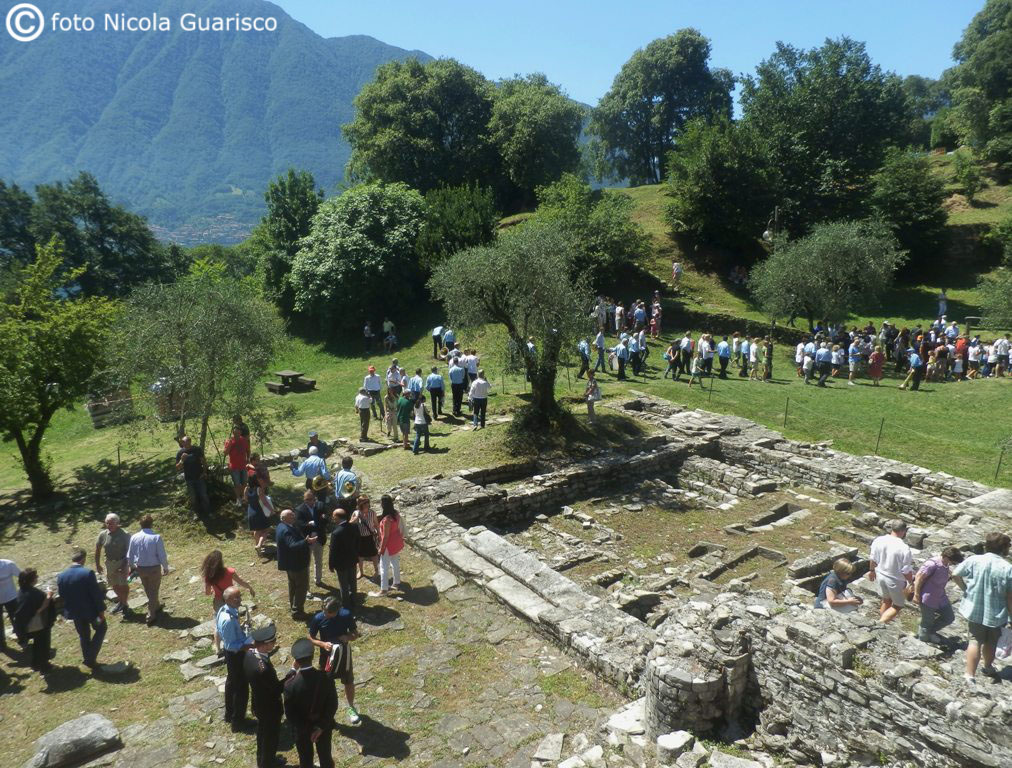 Comacina island: the church of S.Giovanni is the symbol of Medieval Lario. It evokes the wars fought by the commune of Como (allied with Frederick Barbarossa) against the supremacy of the commune of Milan who was backed by the fortified stronghold of the island (cfr: La Sagra di S.Giovanni, photo in the right). It was the only building spared after destruction by the Como army in 1169 and preserves ancient remains of Roman walls and part of a 5th-century baptistery.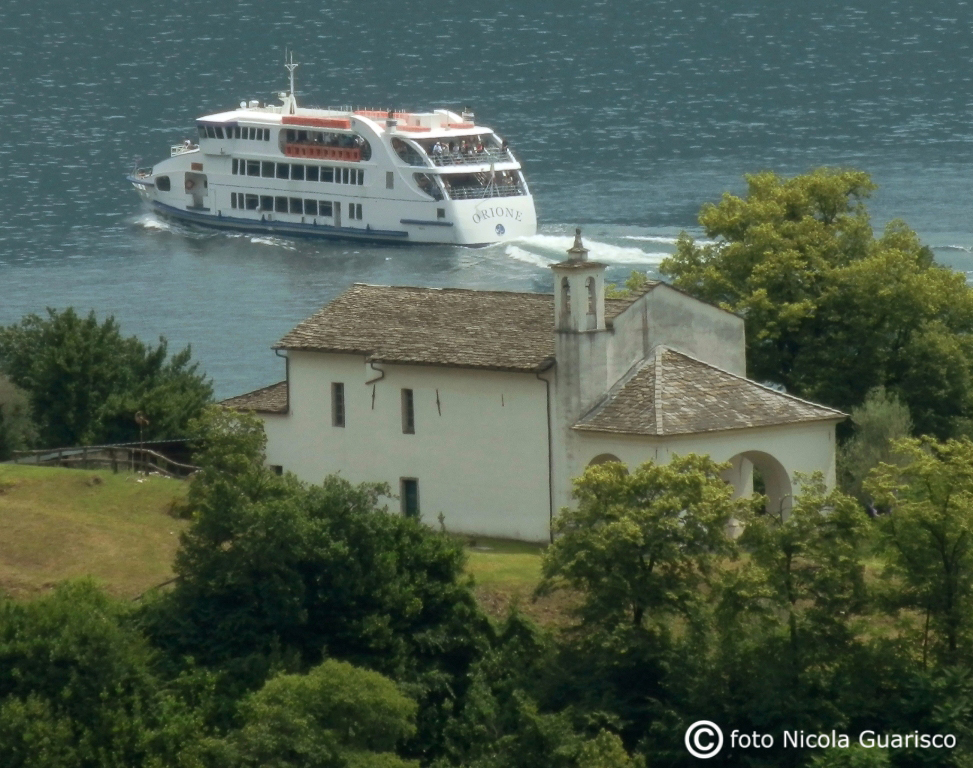 S.Giovanni and the ship Orione.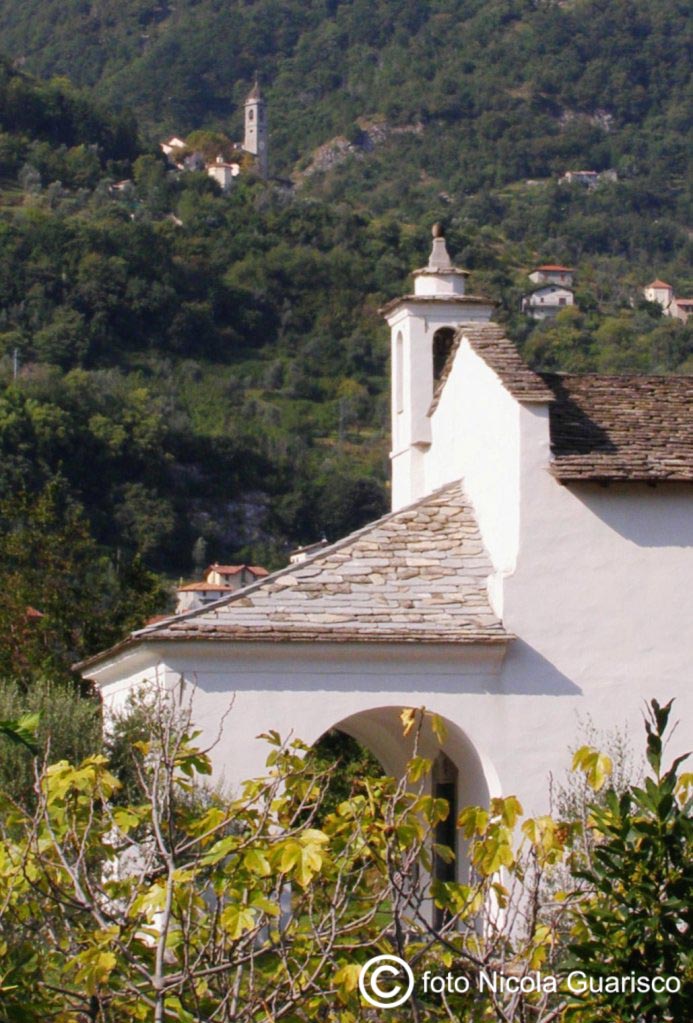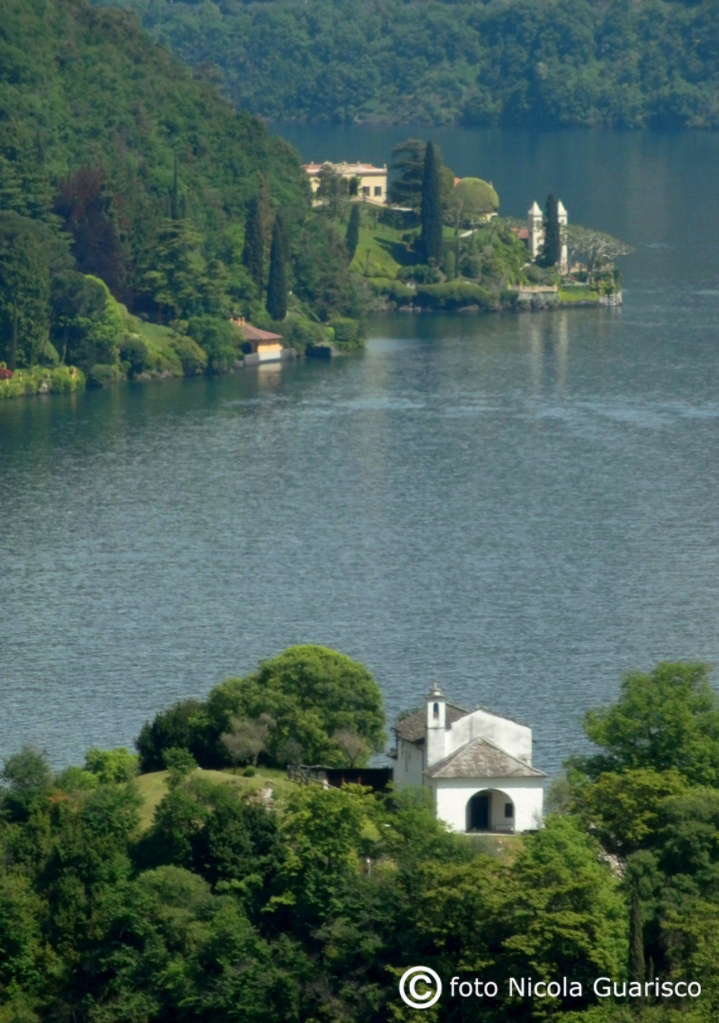 Detail of S.Giovanni and the
Sacred Mountain of Ossuccio.

Detail of S.Giovanni
and Villa Balbianello.

rese dai prati del Lavedo.
A sinistra, vista verso il monte Nuvolone. A destra, il monte Galbiga.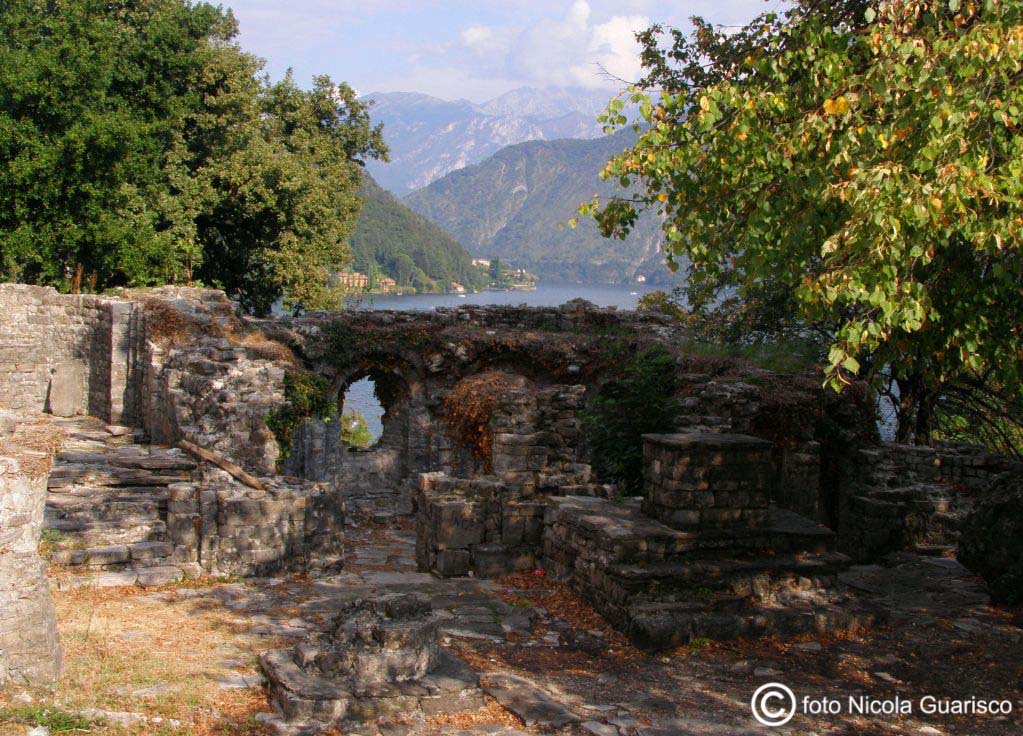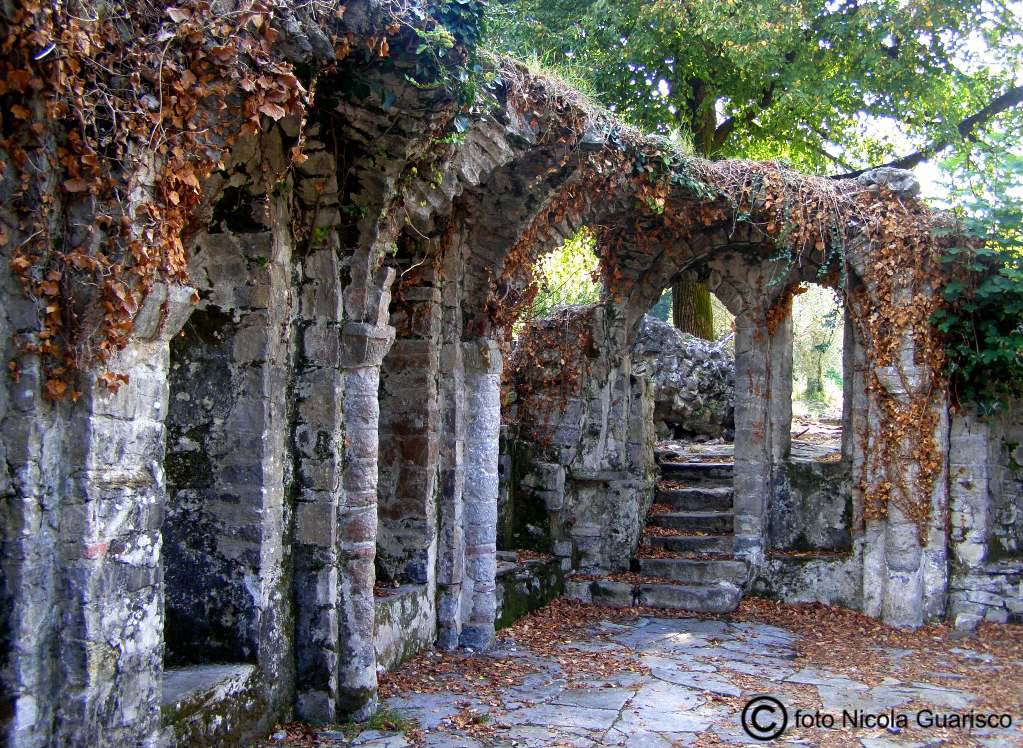 The remains of the basilica of S.Eufemia (11th century). All these relics have been valorised thanks to restoration works carried out with European funds. The bell tower of Ossuccio, the sanctuary of the Madonna del Soccorso and the historical centres of the hill towns of Tremezzo are also part of this restoration project.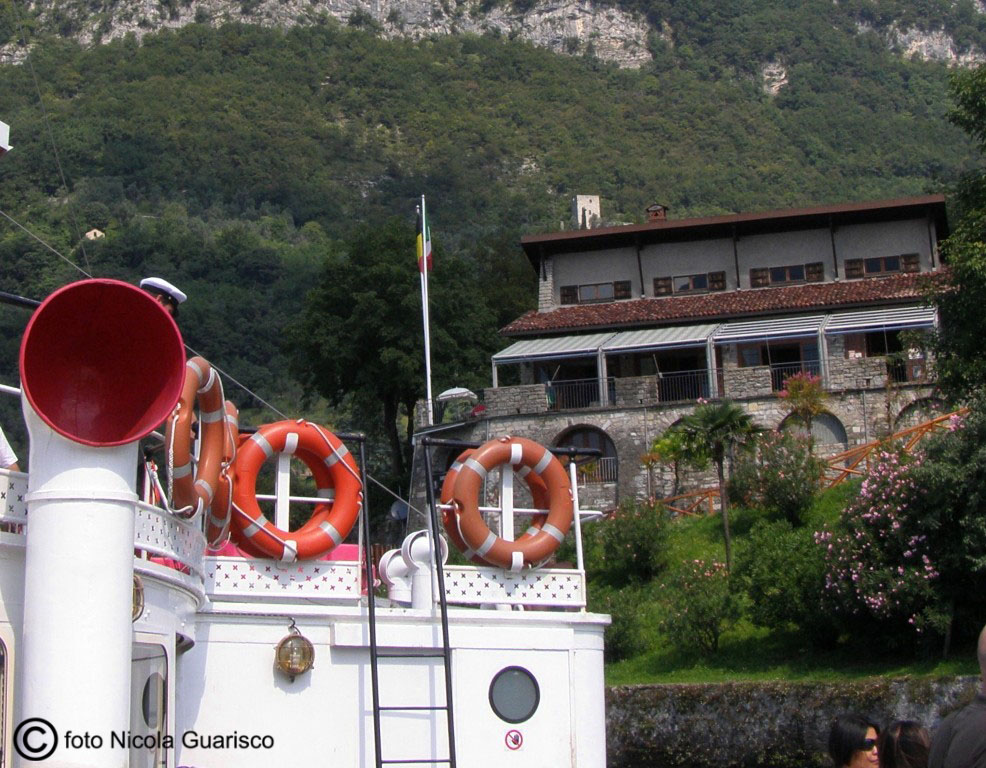 In 1948, after eight centuries of neglect and despite the legend of an ancient curse, the island enjoyed a renaissance thanks to the construction of a typical restaurant. The inn was founded by Lino Nessi (nicknamed Cotoletta), keeping over the years an exquisite culinary tradition. The inn has been visited by many celebrities: Alfred Hitchcock, Gregory Peck, Kirk Douglas, Robert Mitchum, Sylvester Stallone, Arnold Schwarzenegger,
Ursula Andress, Madonna, George Clooney, Brad Pitt, Matt Damond, Barbara Streisand,
Bruce Springsteen, Elton John, Konrad Adenauer and many others.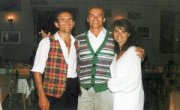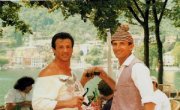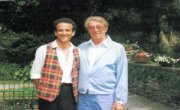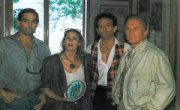 Arnold Schwarzenegger, Sylvester Stallone, Robert Mitchum
and Kirk Douglas with Ursula Andress at the Comacina island (photos by Locanda dell'isola).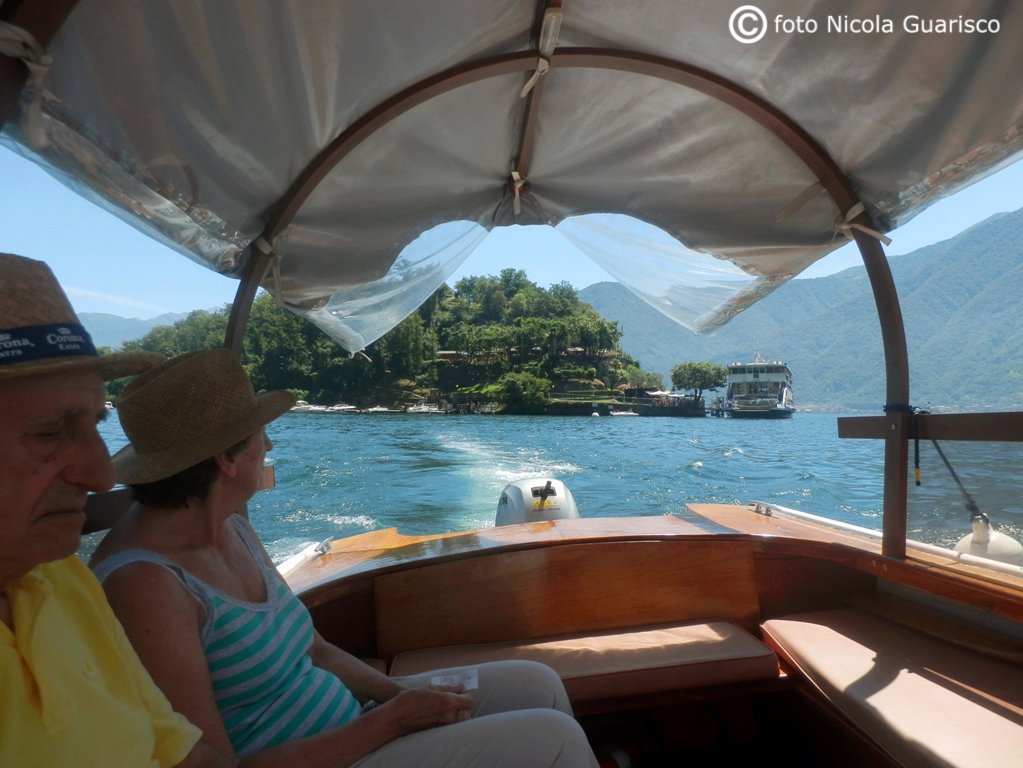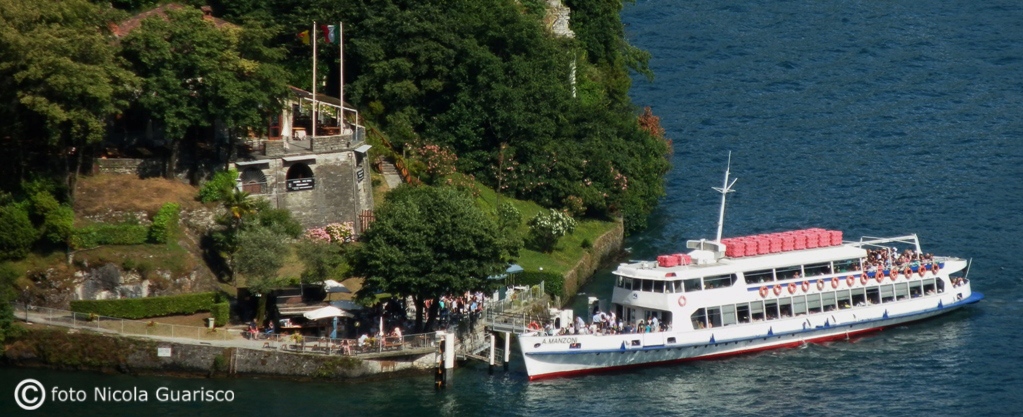 The pier and the ship Manzoni.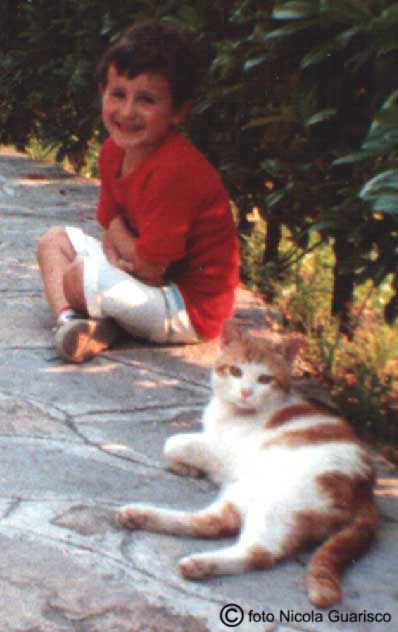 Chicco, the cat of the island (photo taken in 1989).