Villa Fogazzaro
Bellinzona and the castles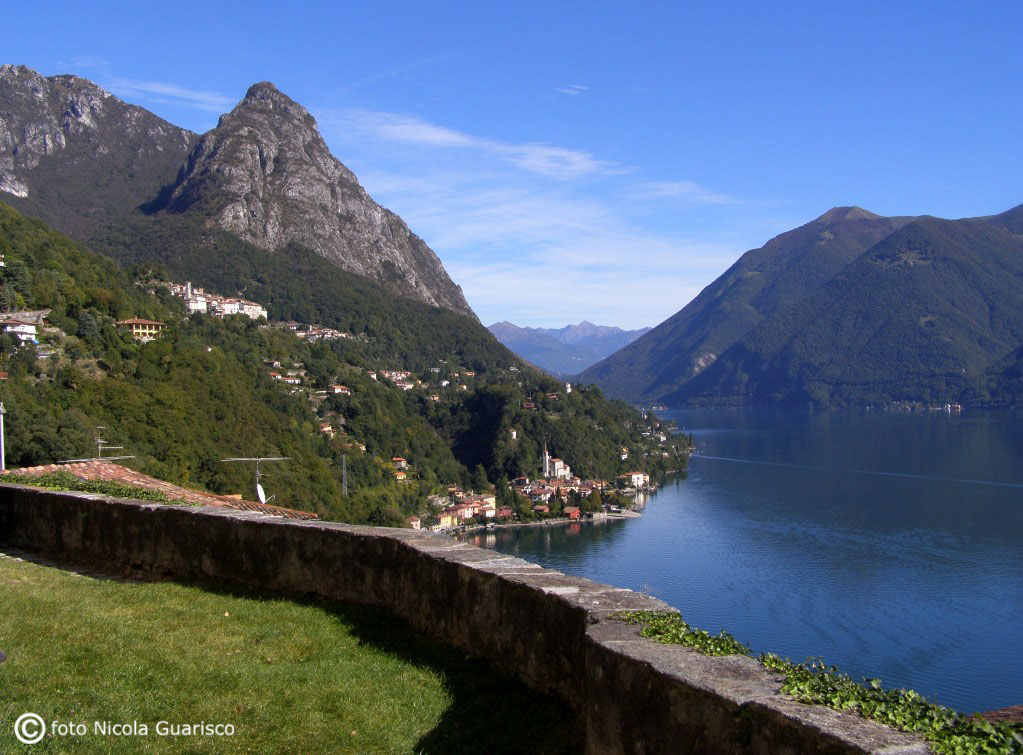 The Lake of Lugano (Ceresio) is about three times smaller than Lake Como, but it has more or less the same landscapes.The northern branch from Lugano to Porlezza belongs to the province of Como and can be considered as an integral part of the lake also from the cultural point of view. In this photo you can see the Valsolda, where the writer Antonio Fogazzaro spent long periods of his life.
On the left you can see the sharp top of Mount Pizzoni. The village on the shore is San Mamete.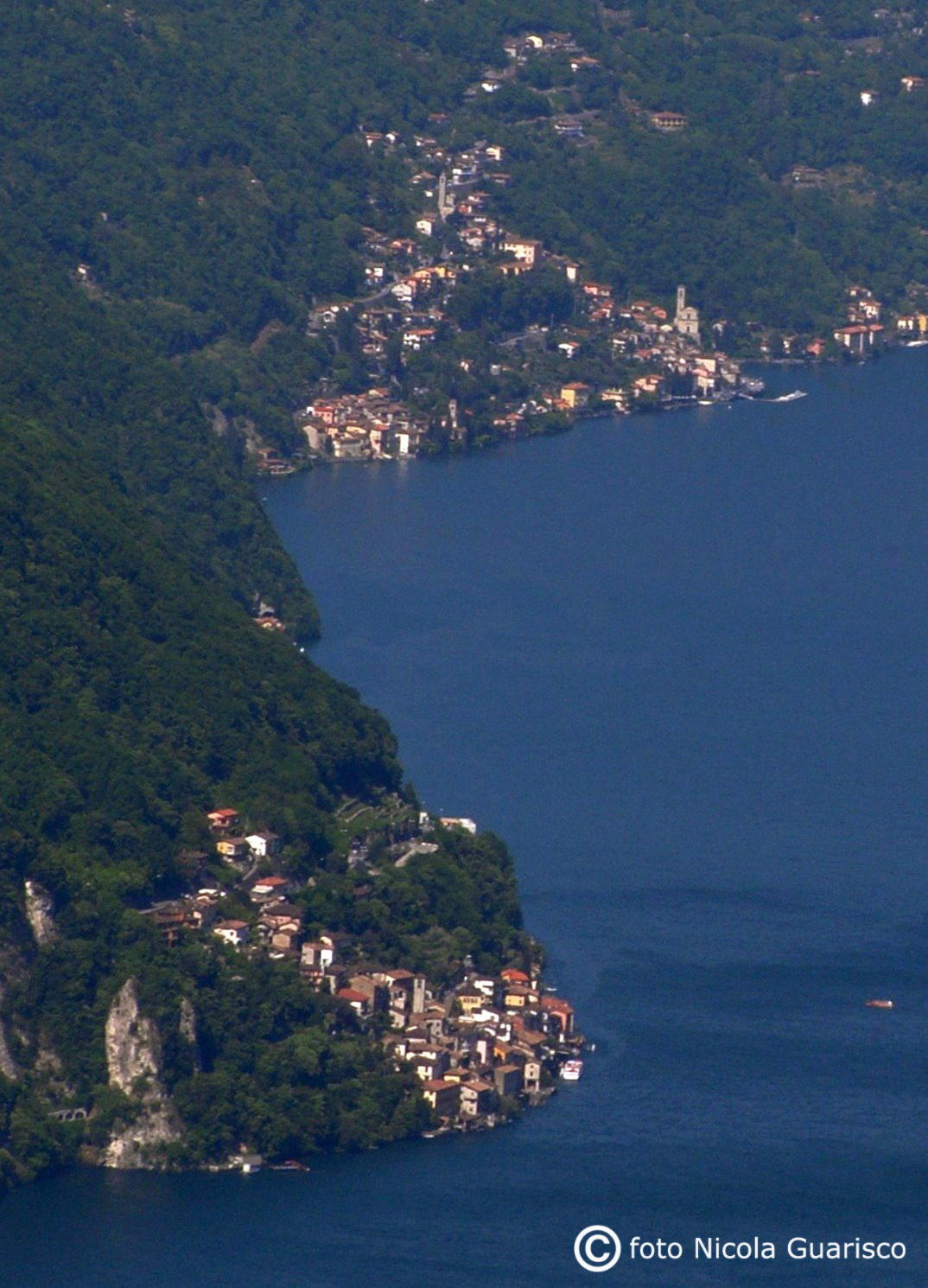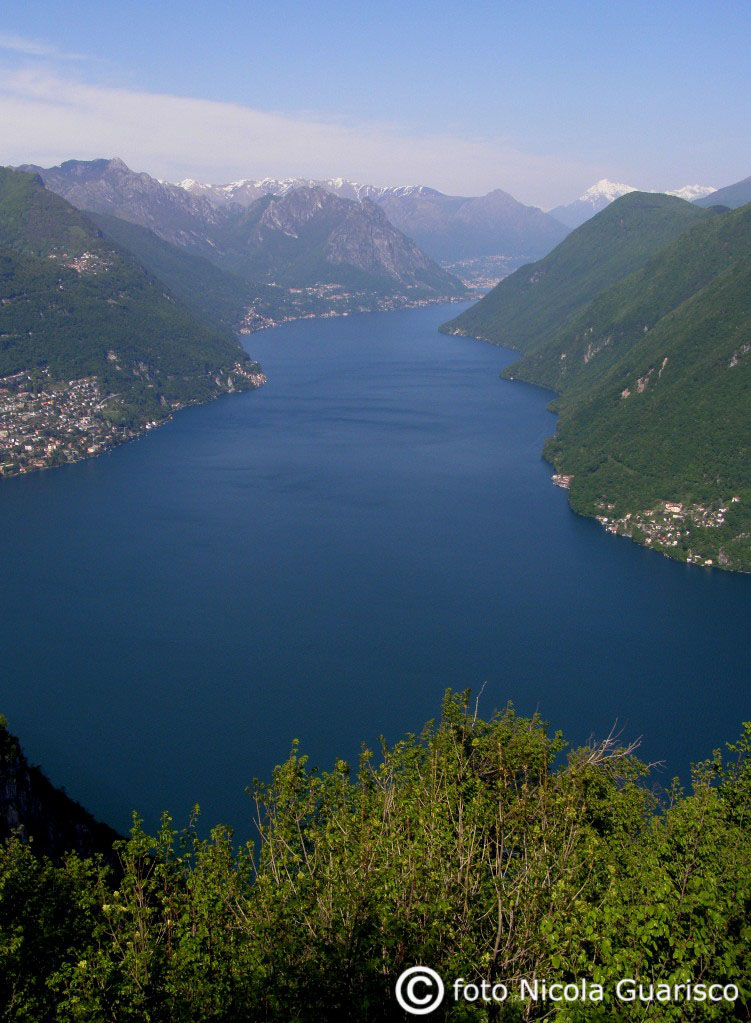 Close panorama of Gandria
(in Switzerland) with the background
of Oria and Albogasio (Valsolda).
The northern branch of Lake Lugano, Switzerland, seen from the direction of Italy.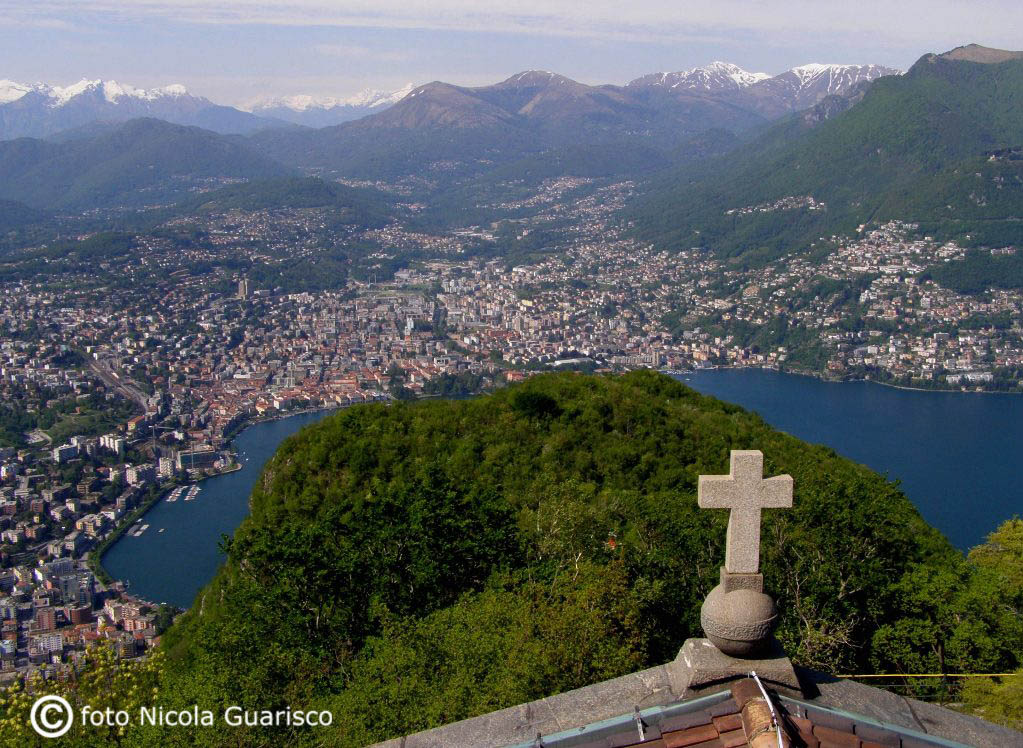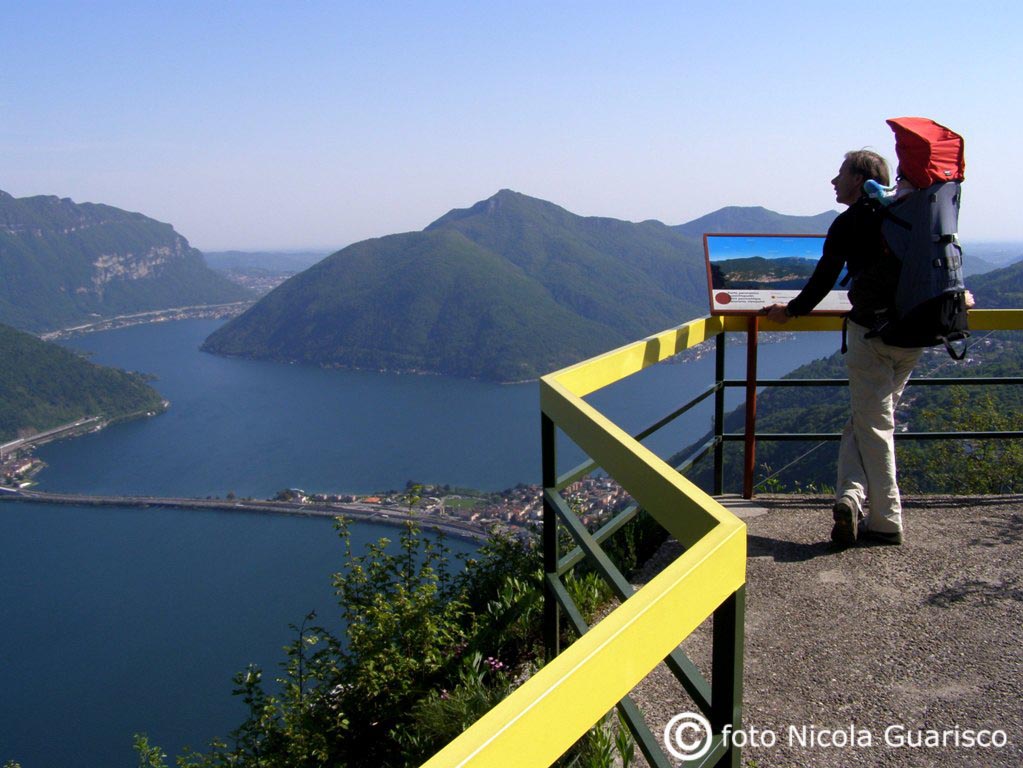 Lugano is the largest Italian-speaking city located outside of Italy. Napoleon Bonaparte wanted to annex it to the Cisalpine Republic of the Kingdom of Italy but the fierce opposition of the inhabitants of Lugano decreed the annexation to the Canton Ticino. 
This photo shows the city view from the terrace of Mount San Salvatore. 
On the right, on the southern side of the terrace looking towards the bridge
of Melide and the bifurcation of the lake.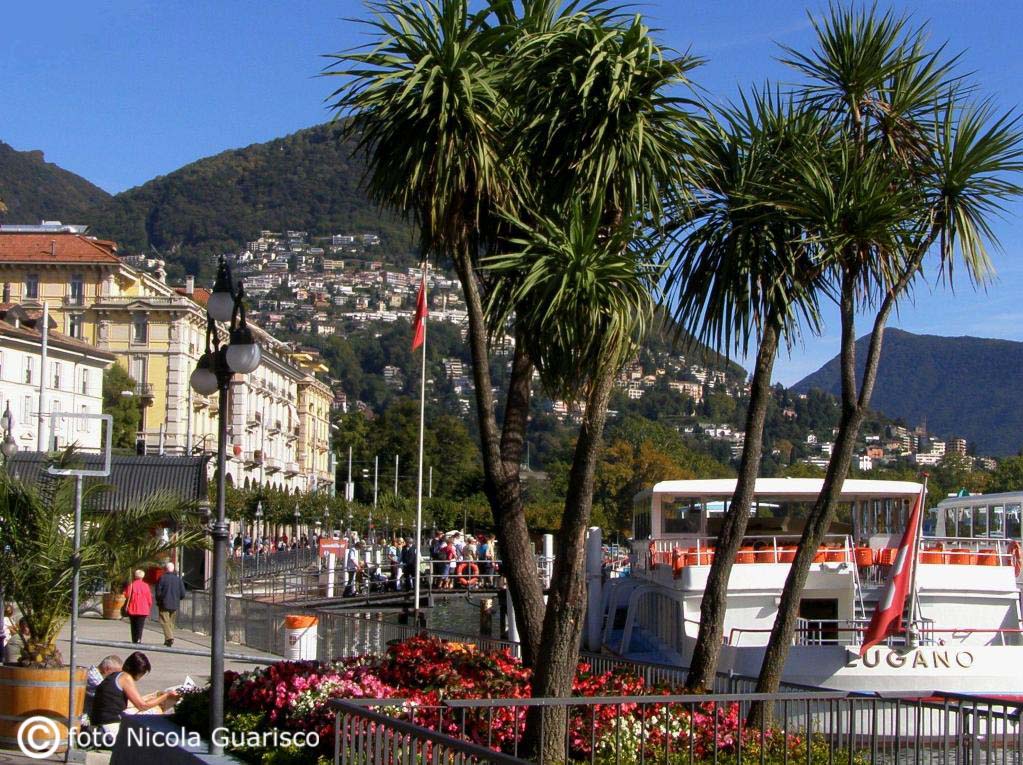 The elegant lakeshore of Lugano. The city is a renowned holiday resort
and boasts the most famous hotels in the tourist accomodation sector at international level.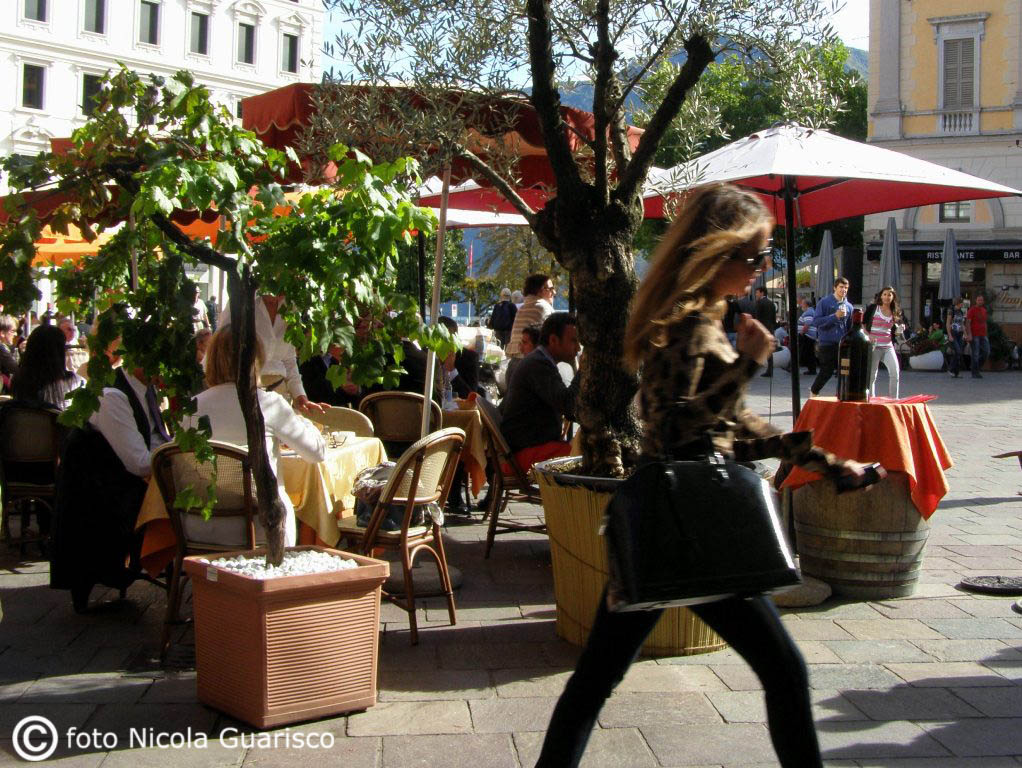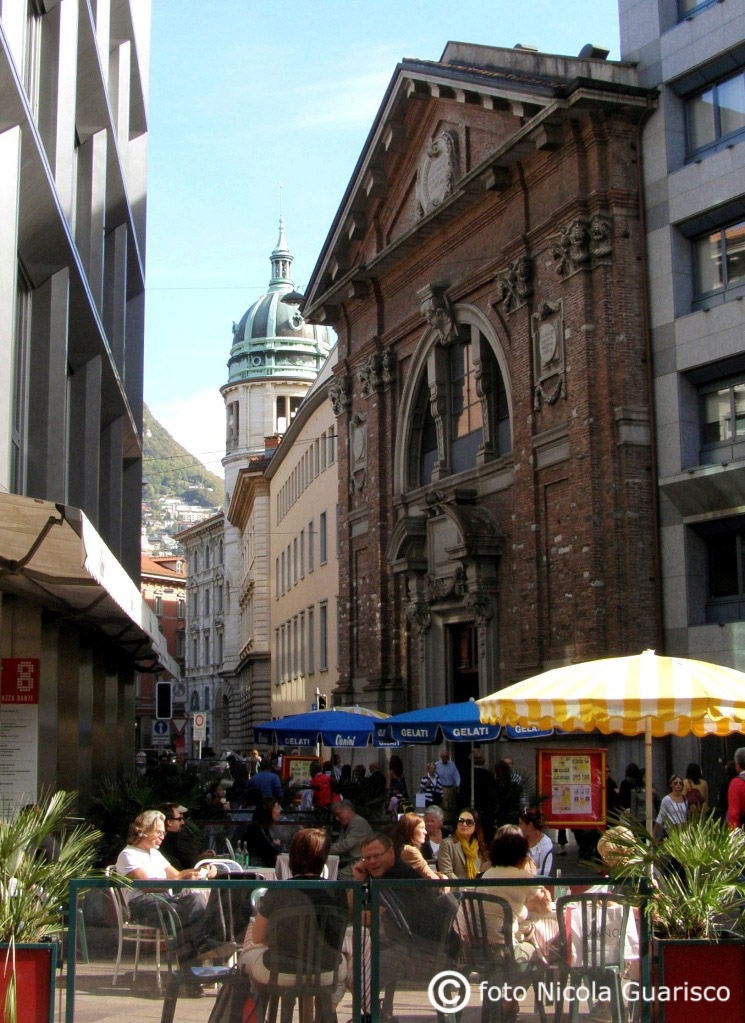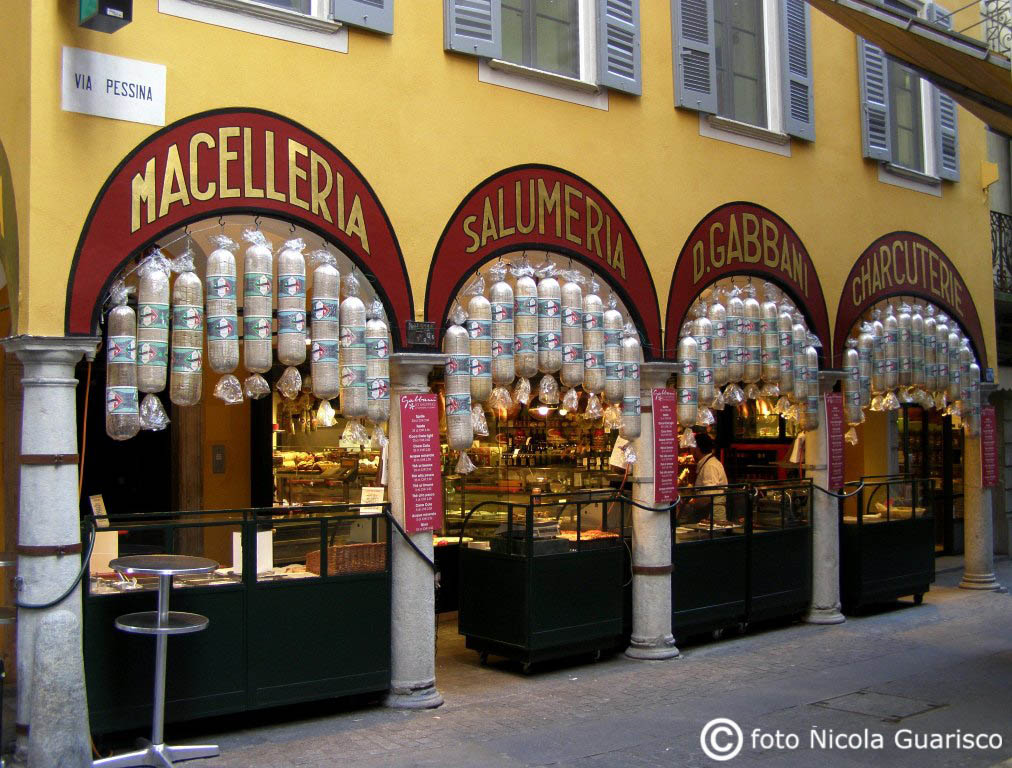 Lugano: the historical centre.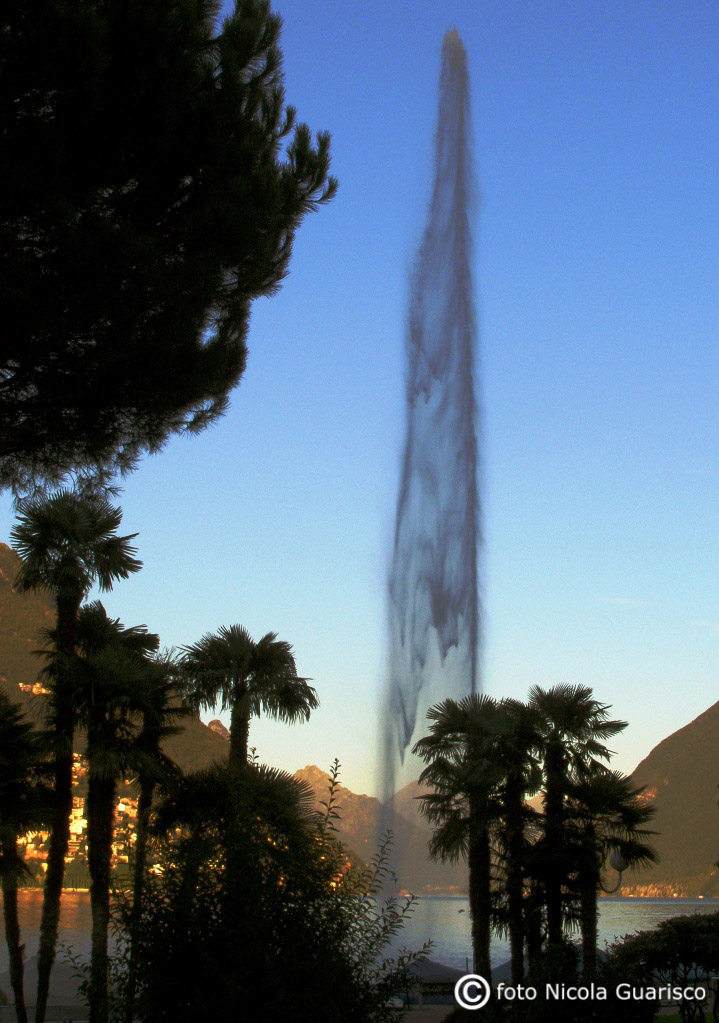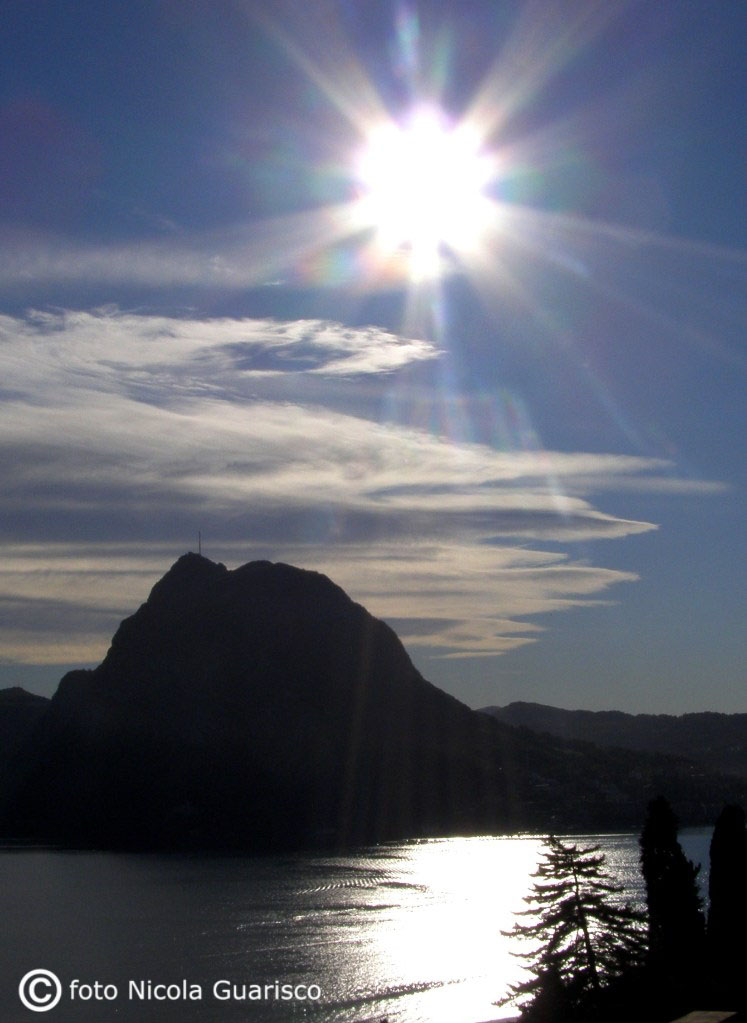 Lugano: the fountain which imitates the Jet d'eau of Geneva and the sunset over San Salvatore.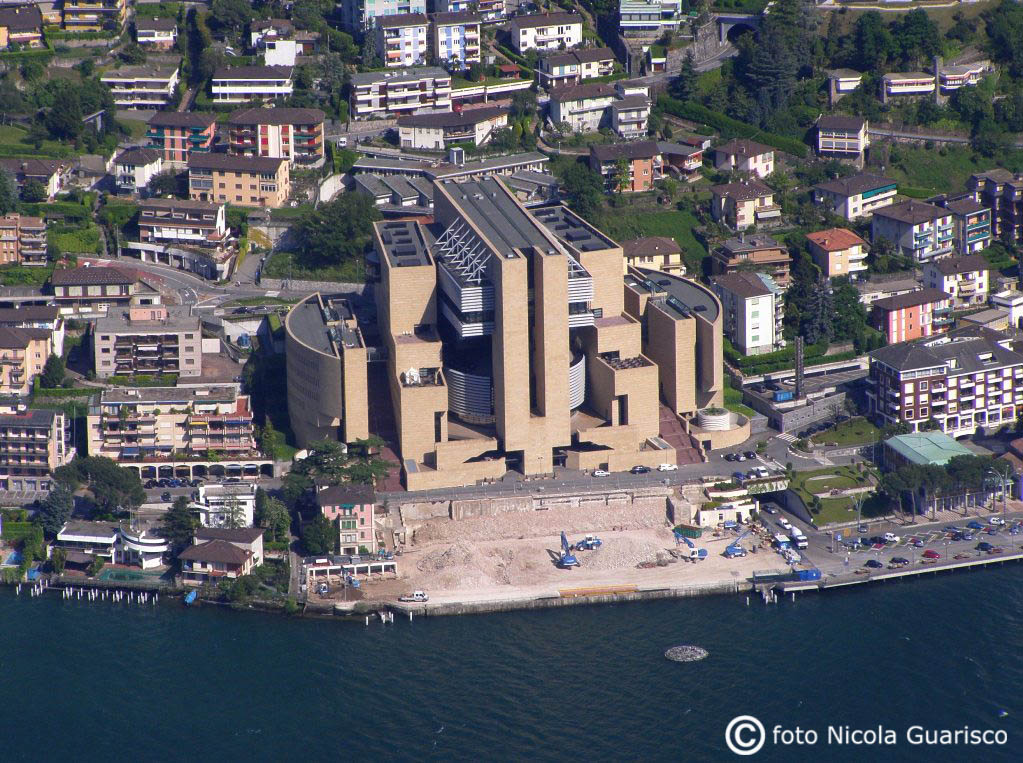 Campione d'Italia (Champion of Italy), Italian strip of land completely surrounded by Swiss territory. In 1797 it was incorporated in the Cisalpine Republic by Napoleon and then handed over to Italy with the Lombardy region in 1861. The huge building in sepia colour is the Casino.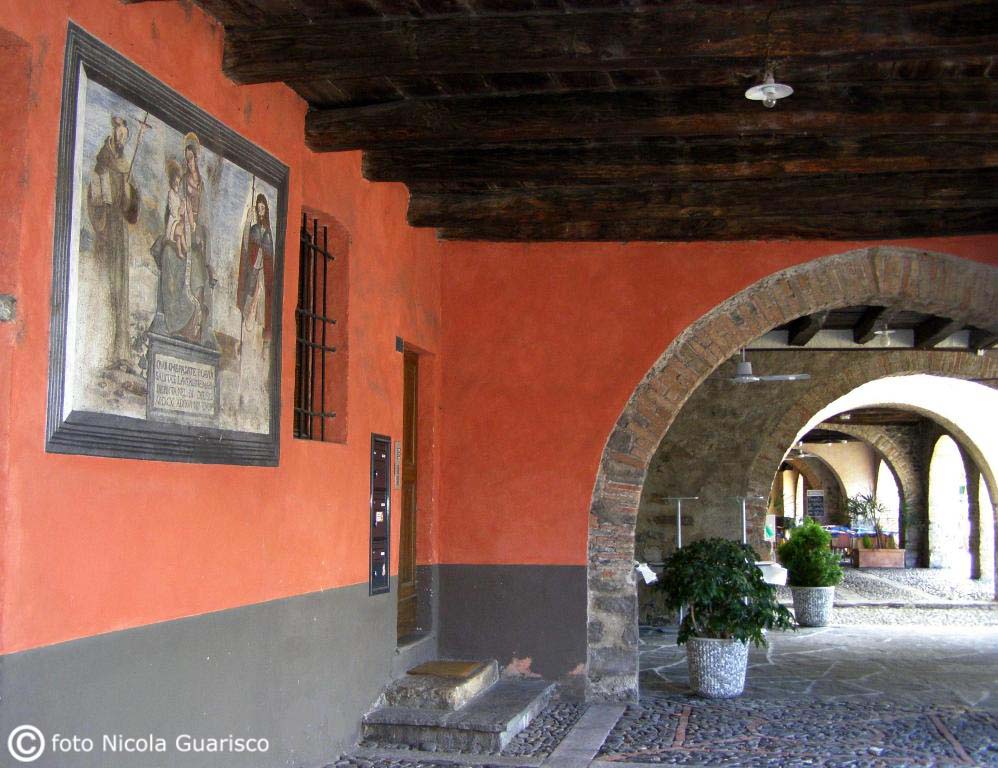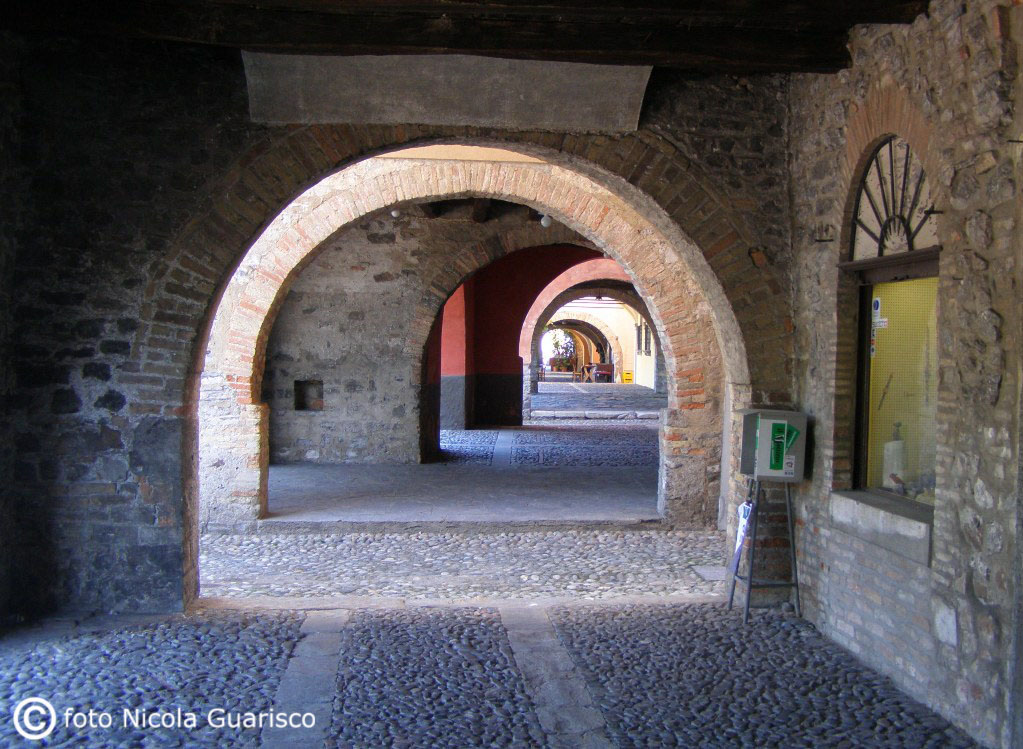 The imposing porches of Bissone.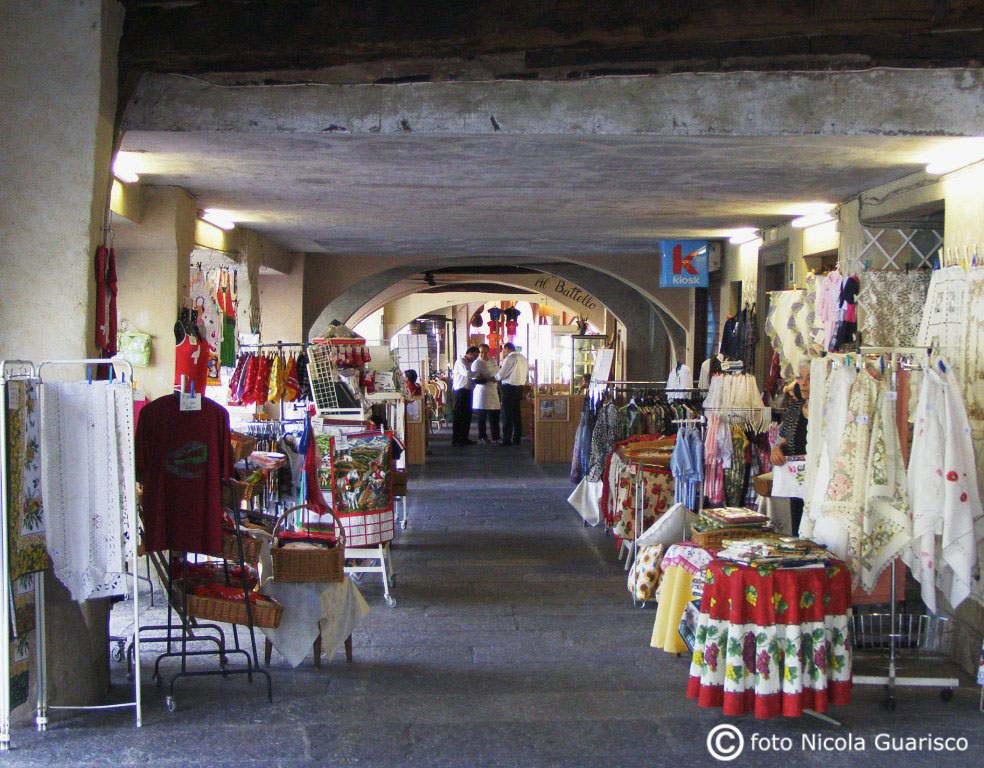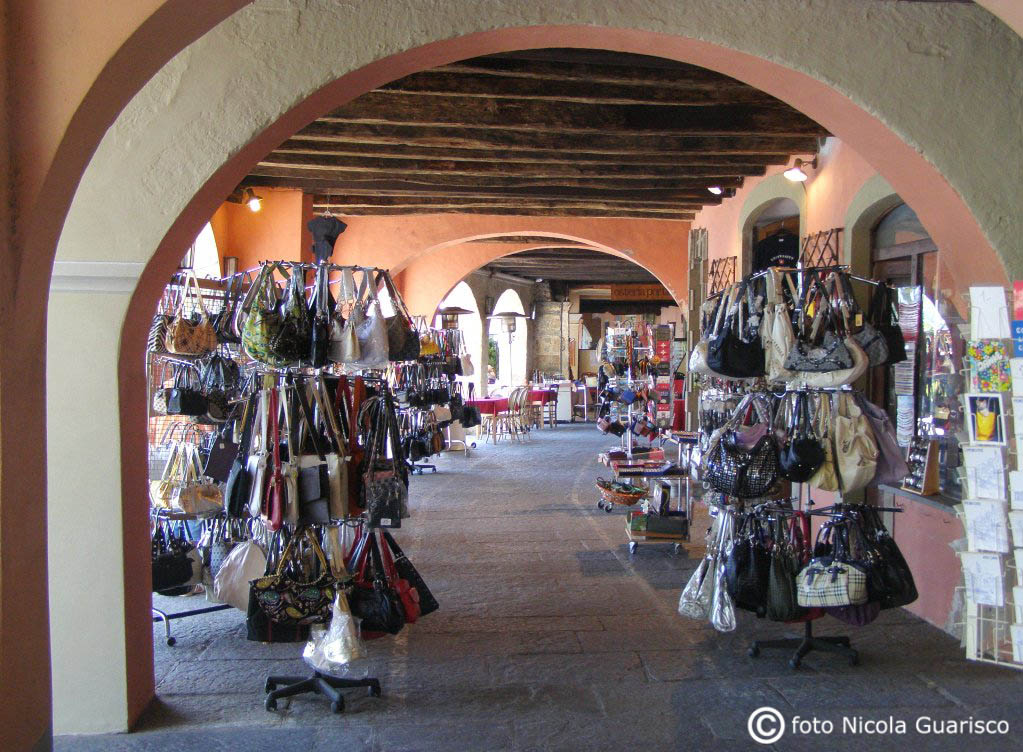 Morcote, in Switzerland, is the "little Bellagio" of Lake Lugano. The beautiful village is characterized
by a long porch lined with shops and the church of Santa Maria del Sasso.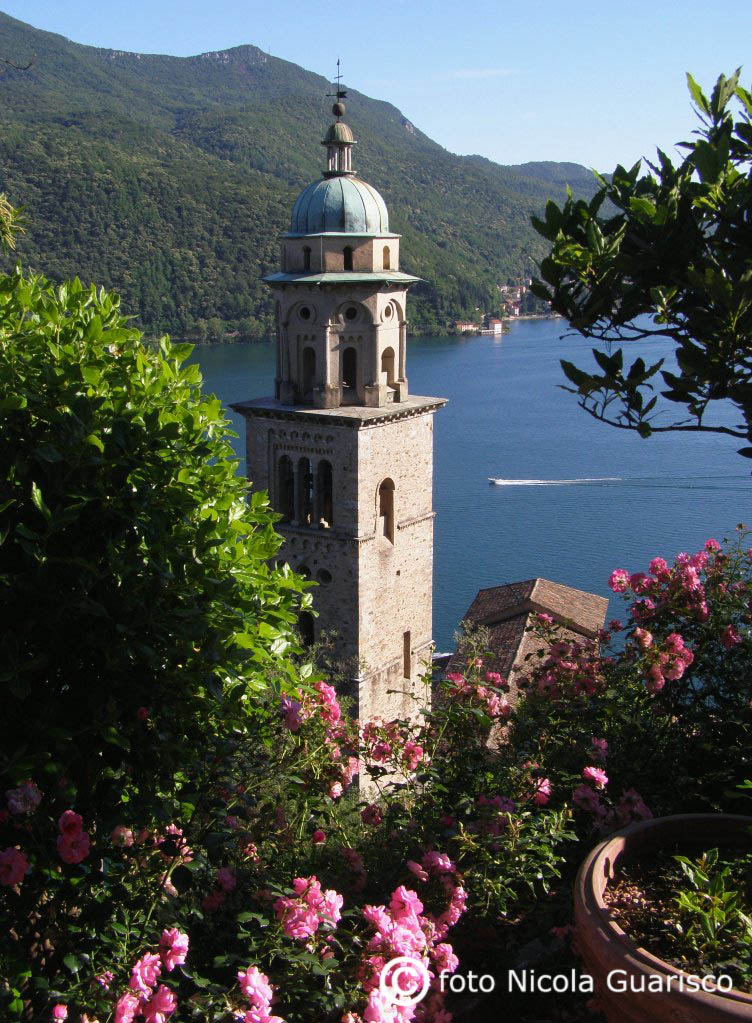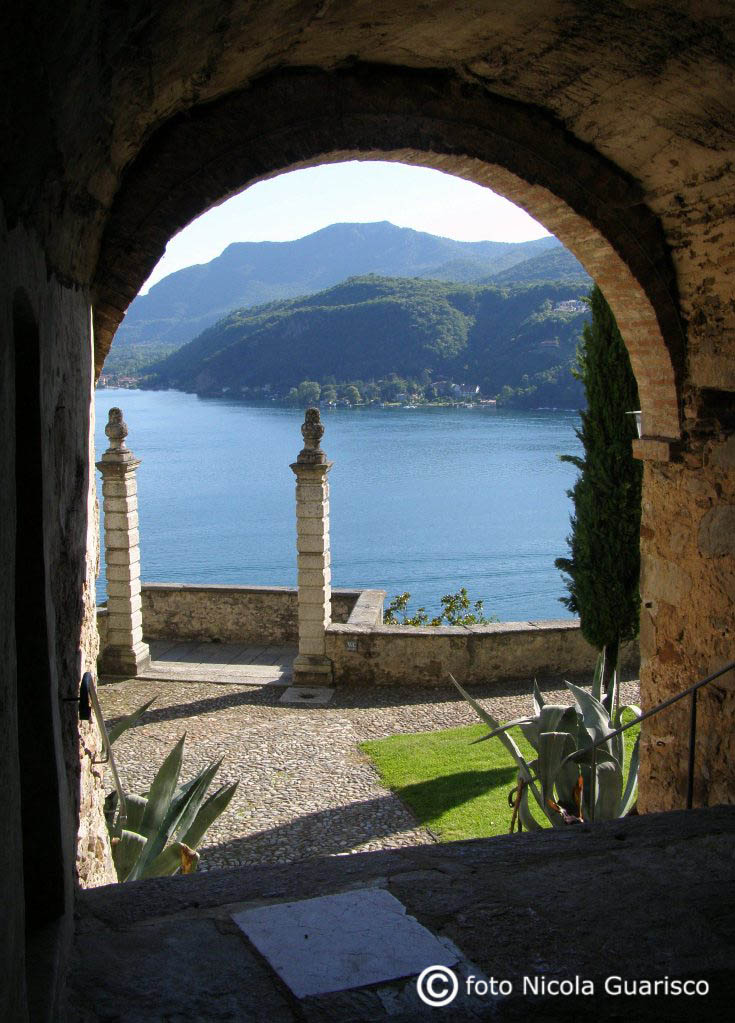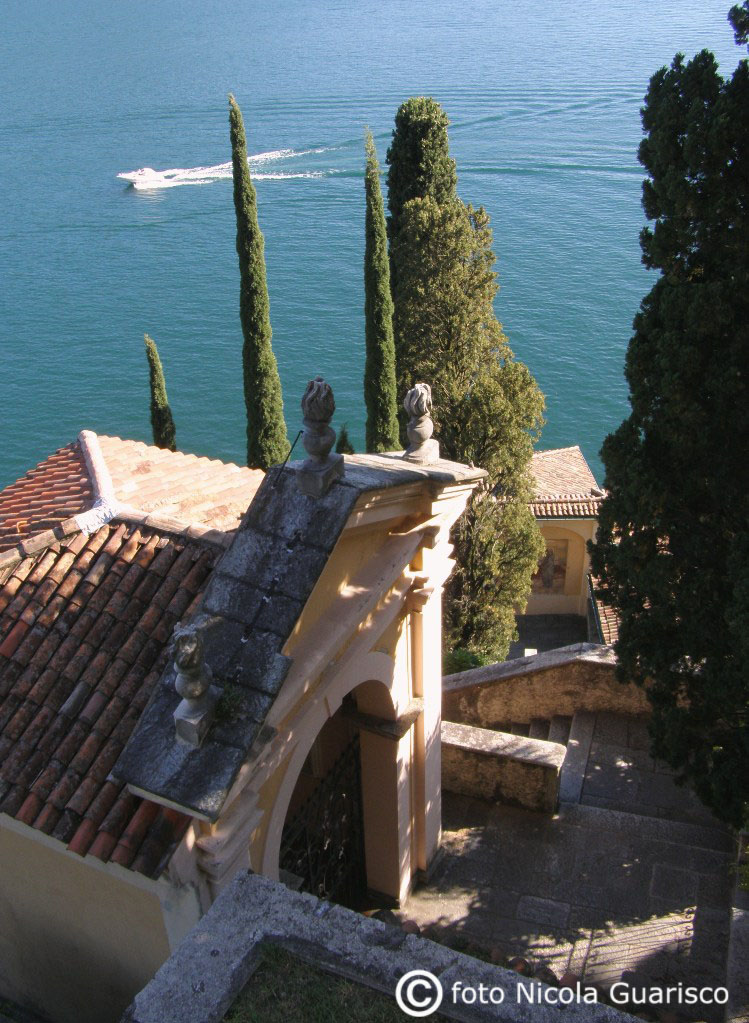 The church (XV century) stands on a panoramic terrace
and can be reached through a monumental staircase.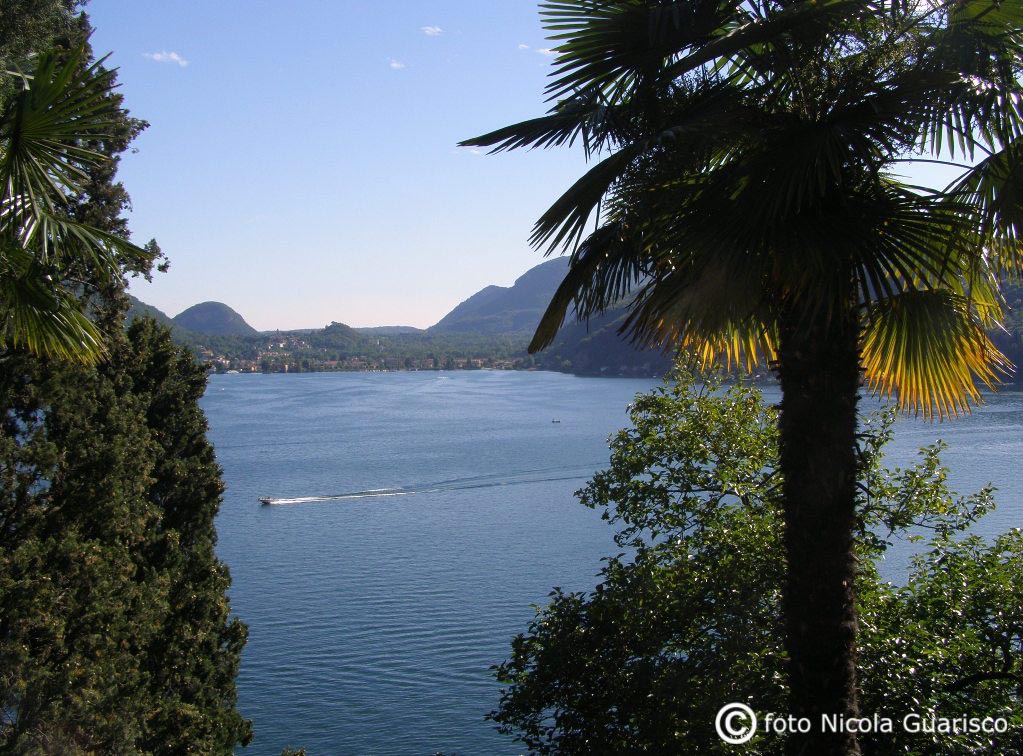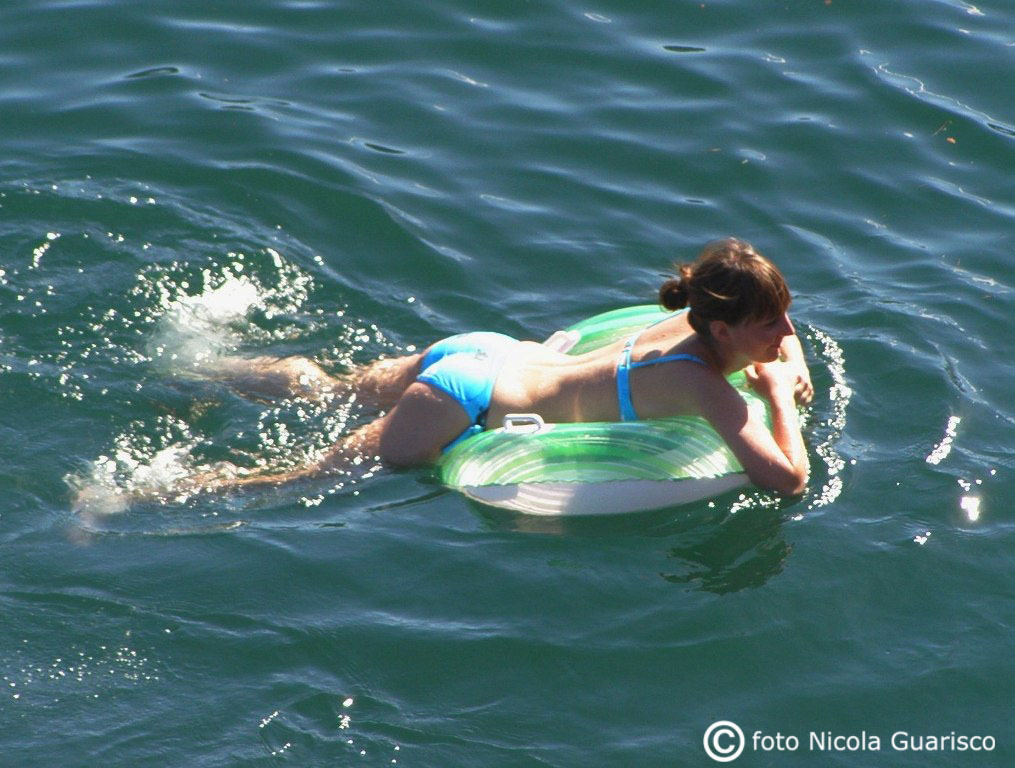 On the opposite bank rises Porto Ceresio, in Italy.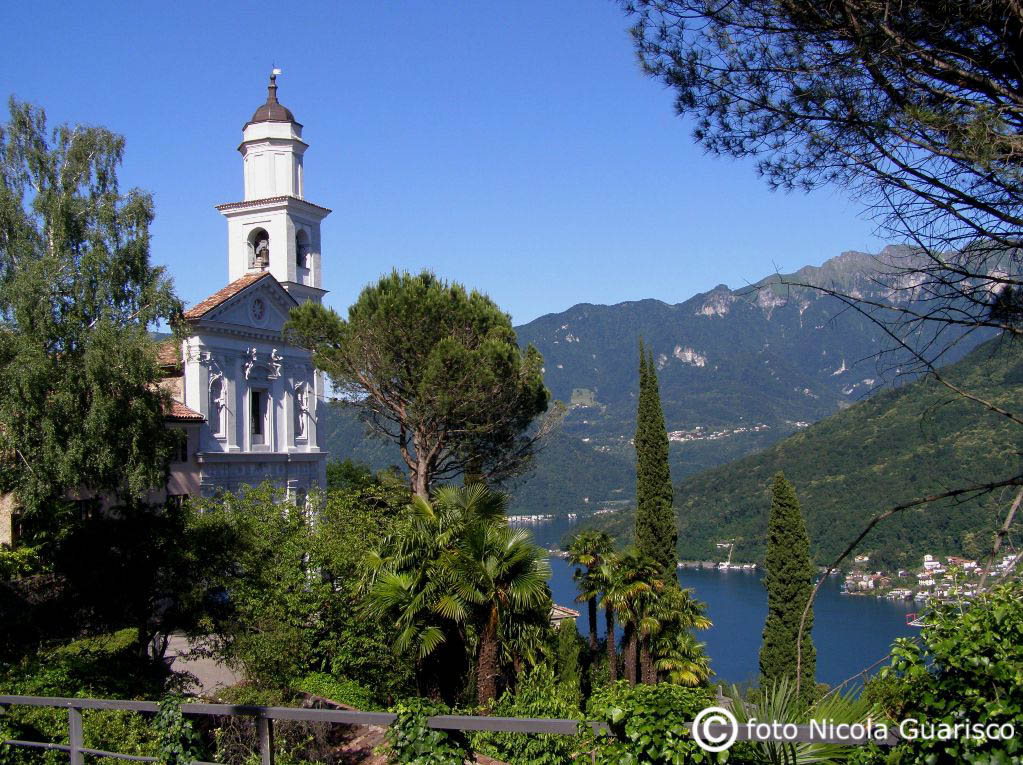 A few glimpses of Vico Morcote, on the hill above Morcote. 
Visitors can immerse themselves in the unique atmosphere of the German-speaking part of Switzerland.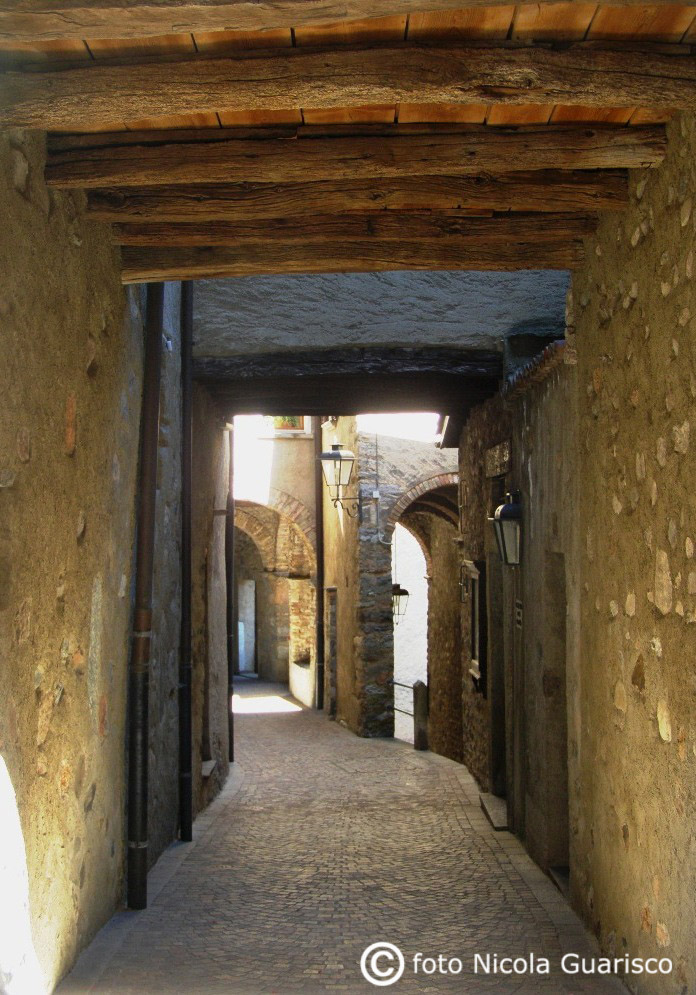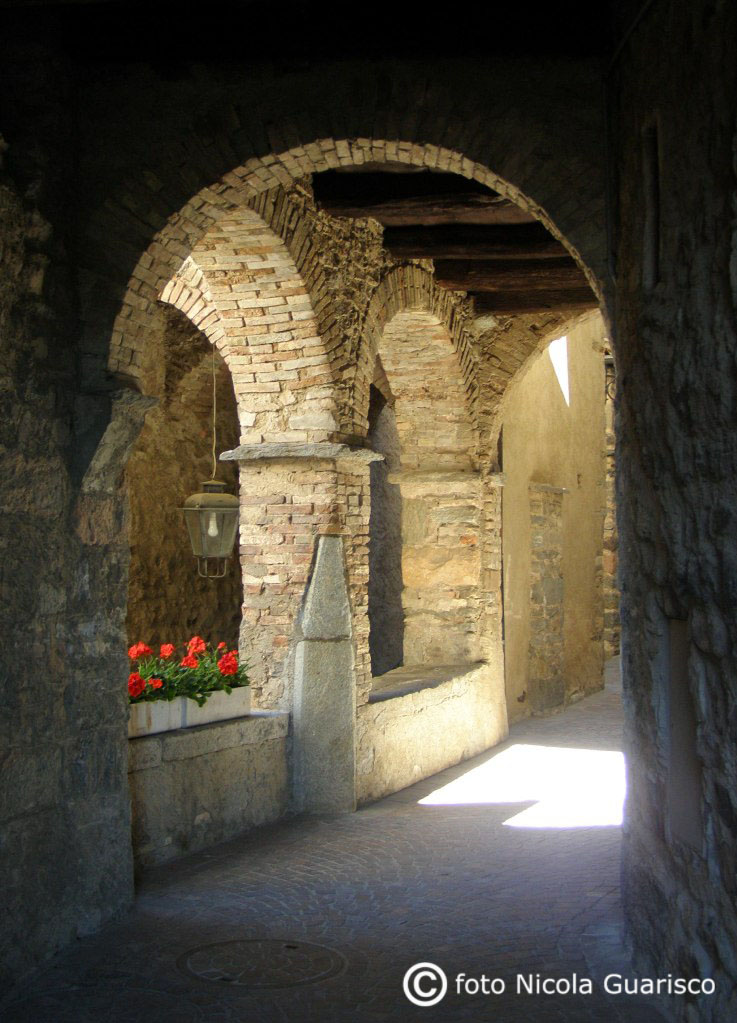 Alleys of Vico Morcote.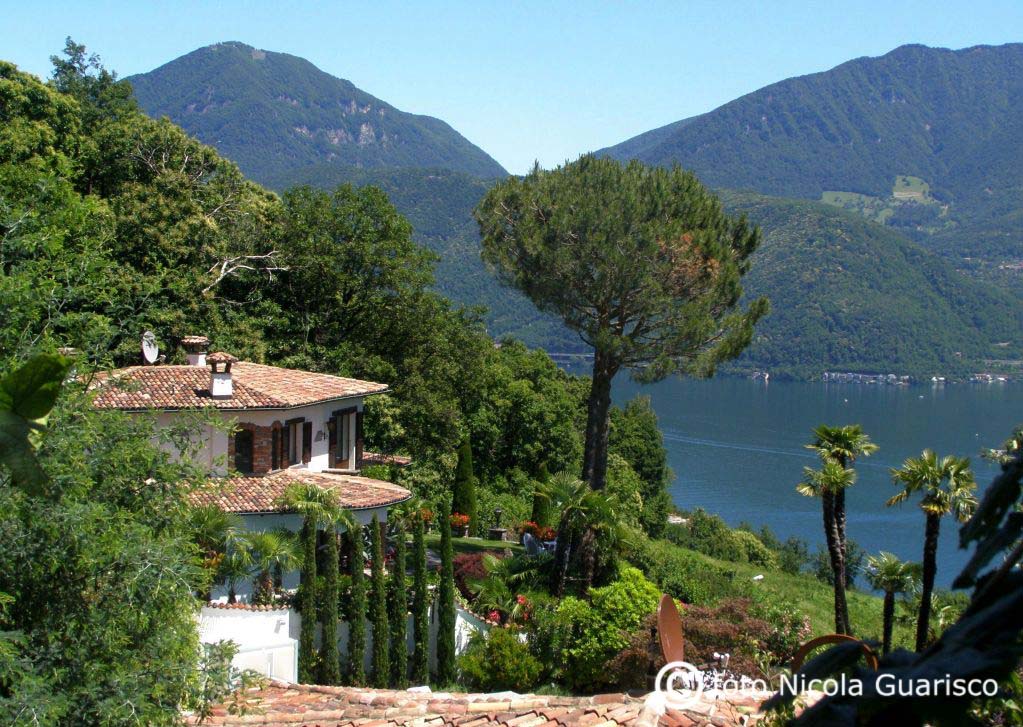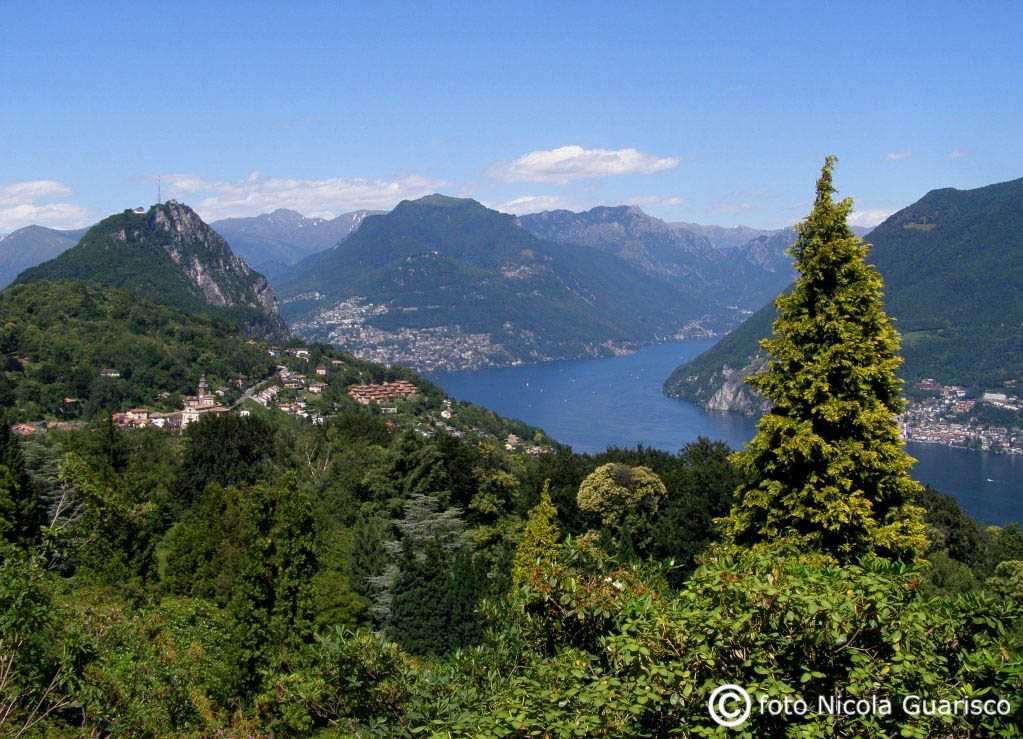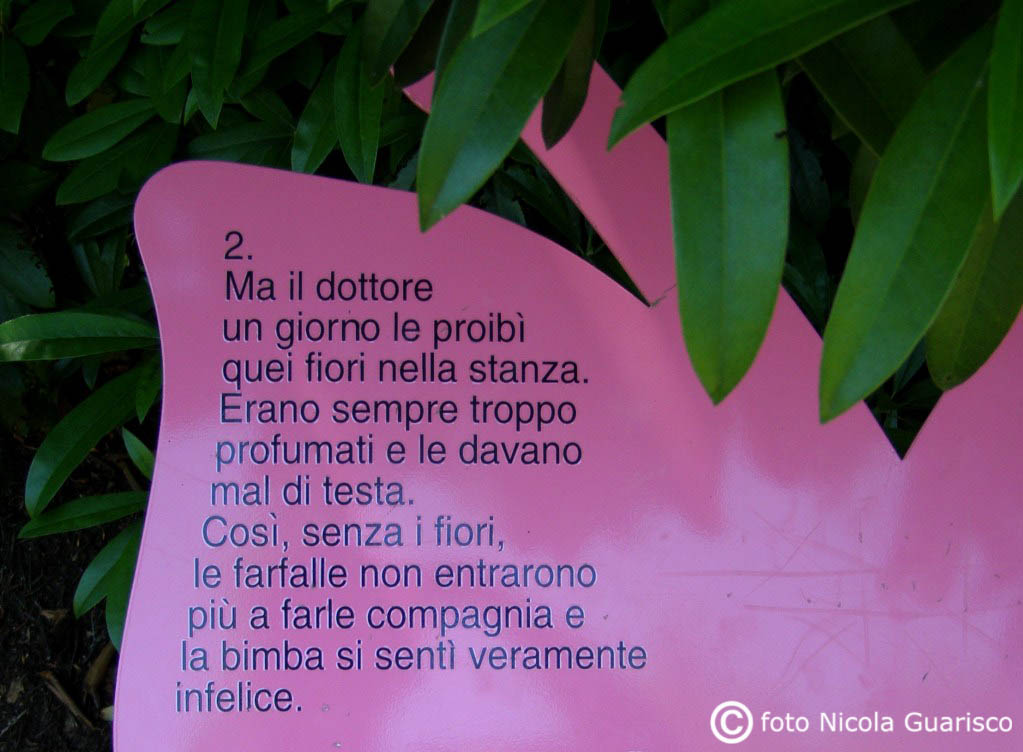 Some aspects of the mountain of Vico Morcote and the park of San Grato.
Villa Fogazzaro
Bellinzona and the castles