Ossuccio
declared U.N.E.S.C.O. World Heritage Site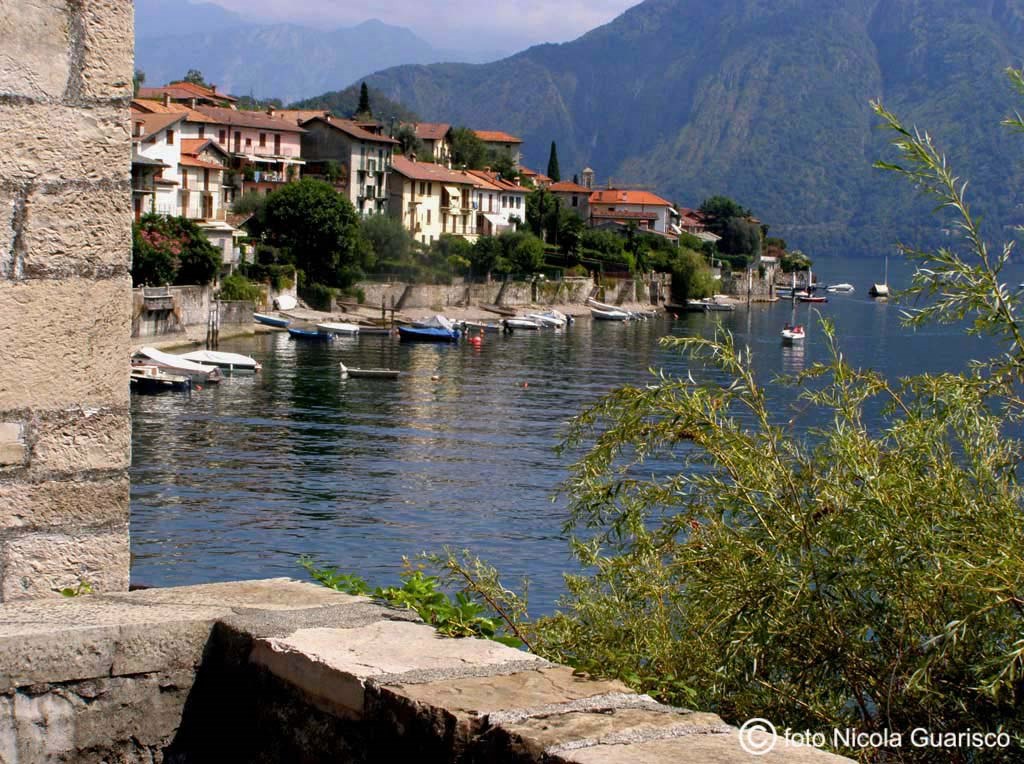 View over the village from the parvis of S.Giacomo.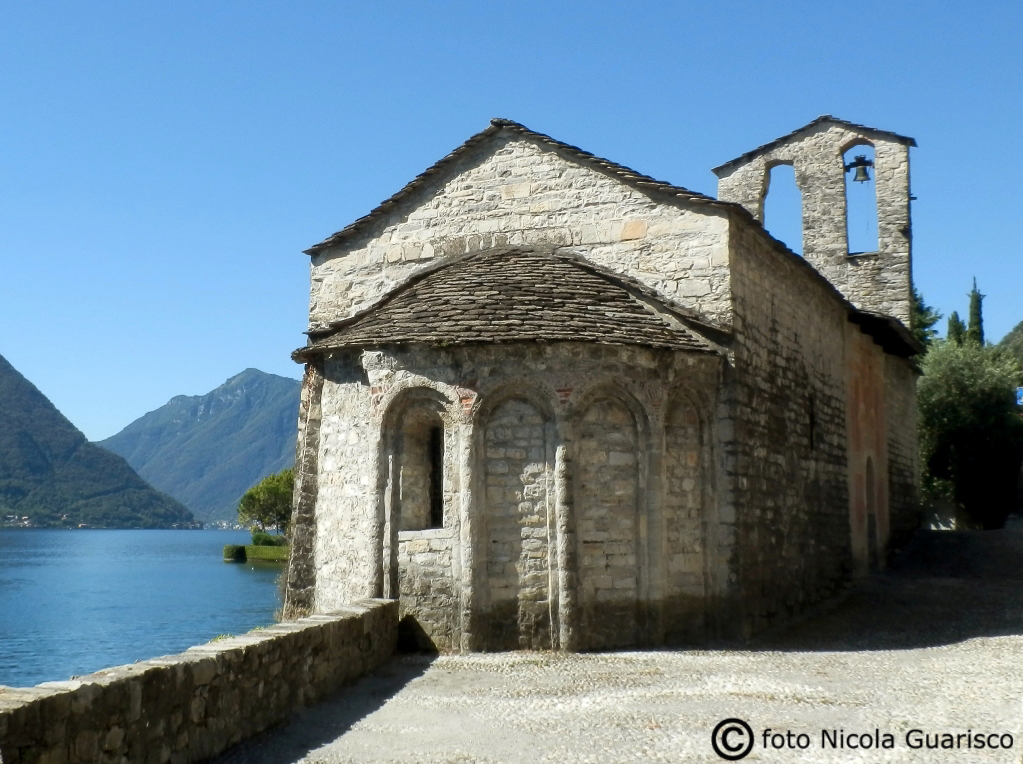 The typical church of S.Giacomo (11th century).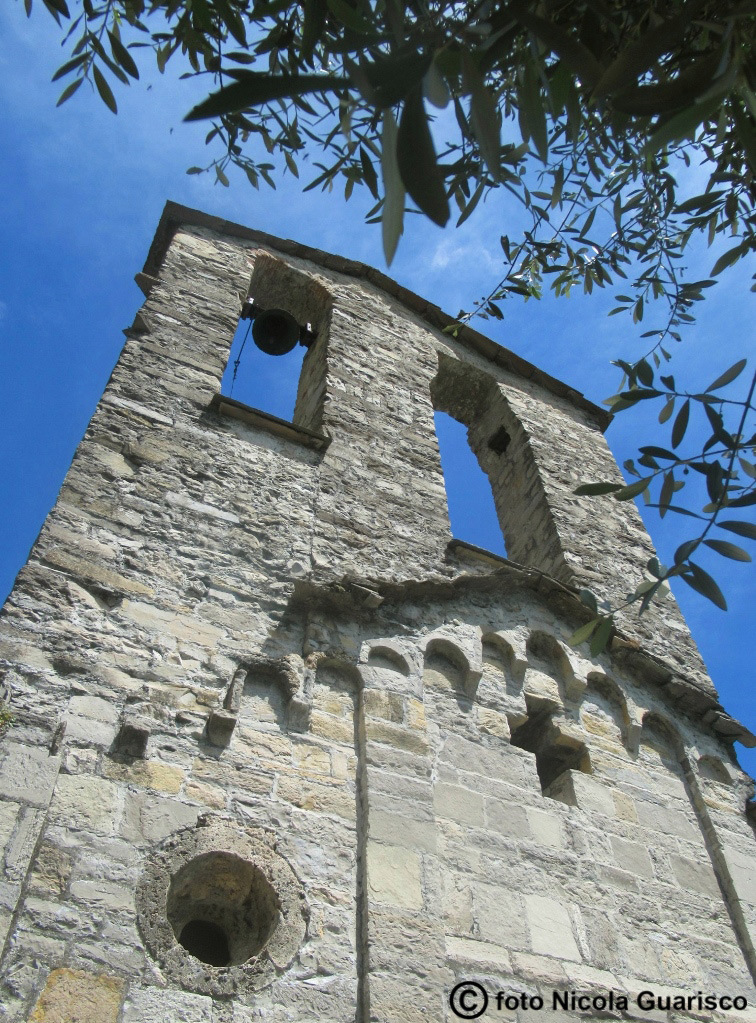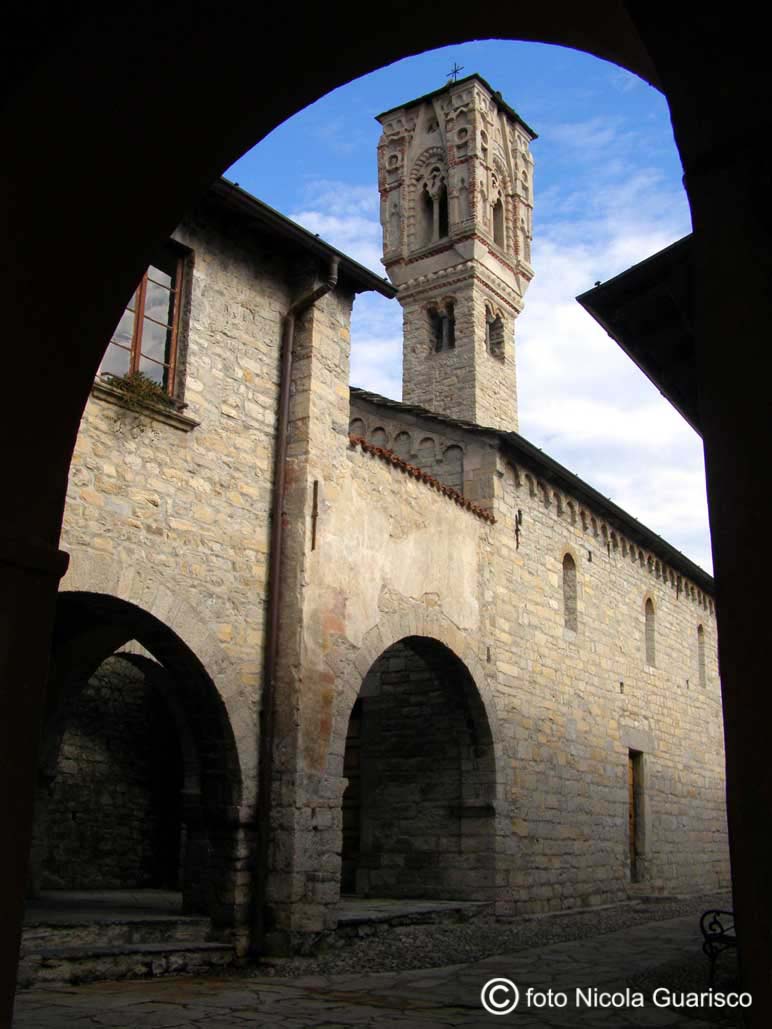 The sail bell tower of the church
of S.Giacomo.
The church of S.Maria Maddalena,
coeval with S.Giacomo.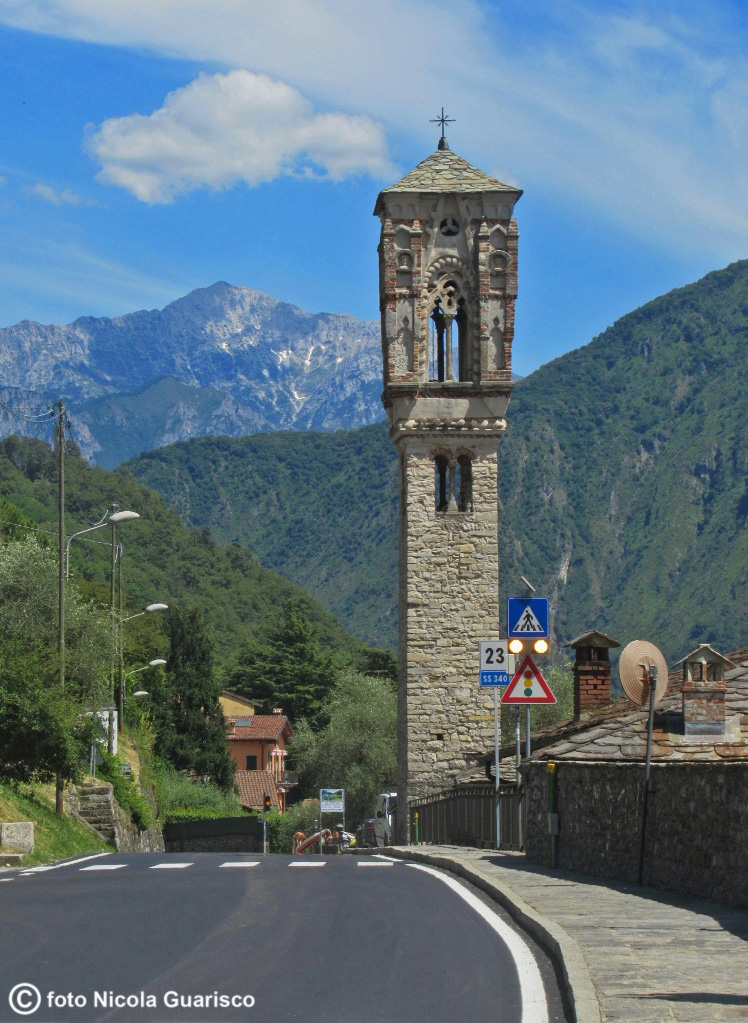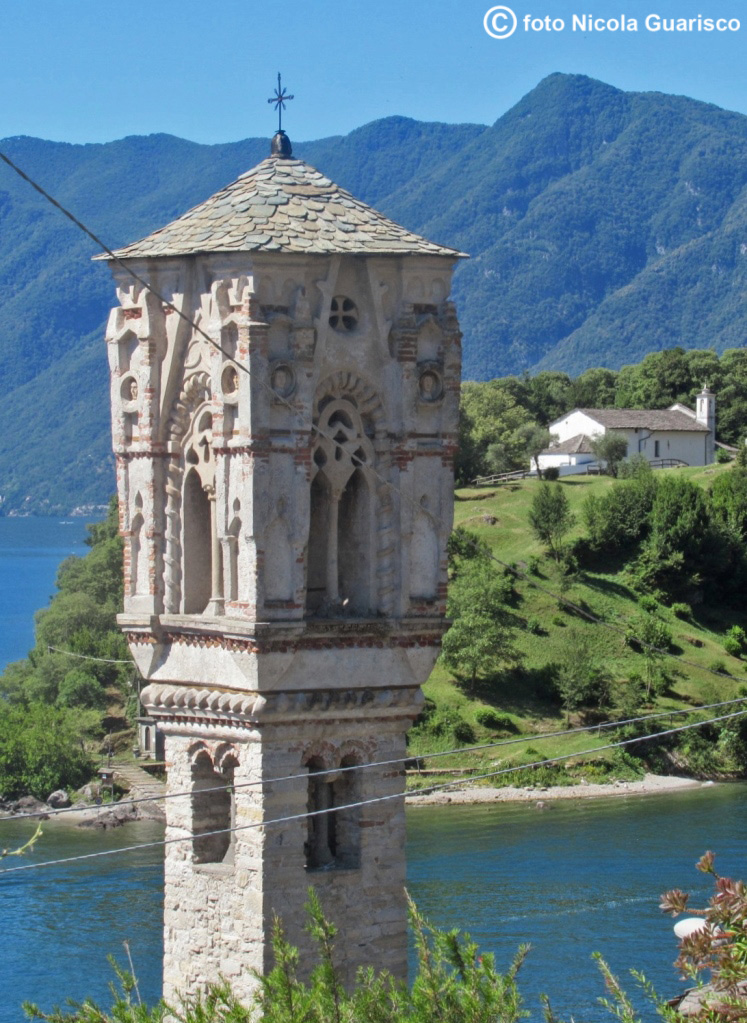 The bell tower of S. Maria Maddalena - truly a crown jewel of the Lario district - features a bell cell in late Gothic style. The cell was added in 1400 and is well harmonized with the underlying Romanesque tower.
Photo in the right: the bell tower with Comacina Island.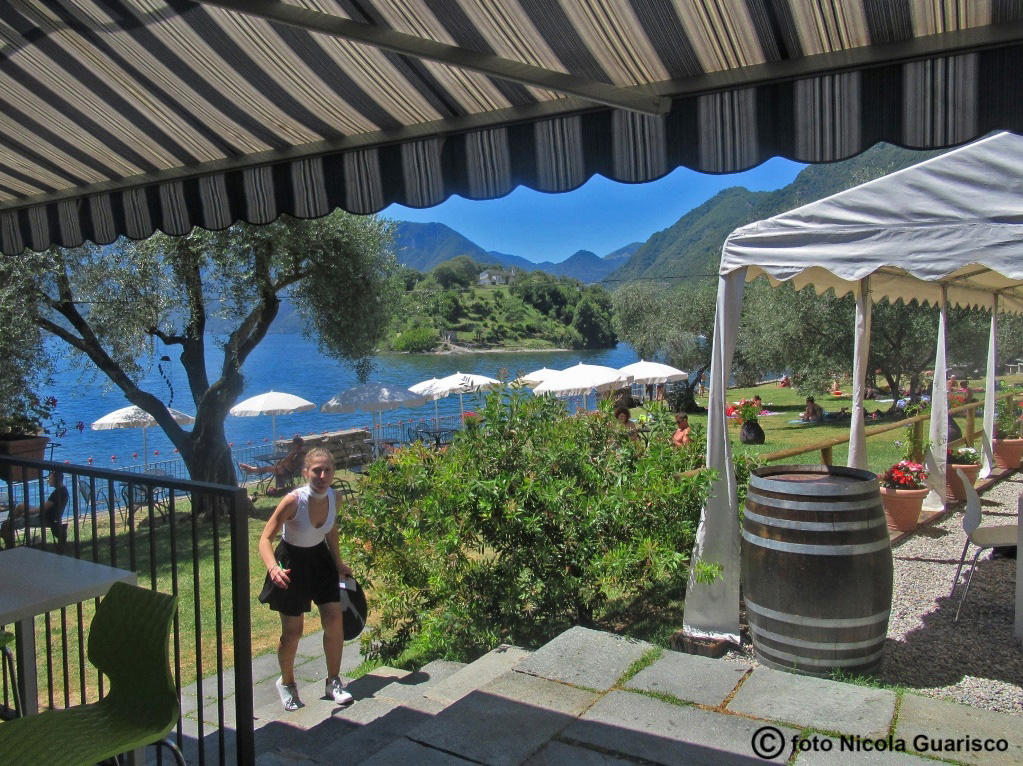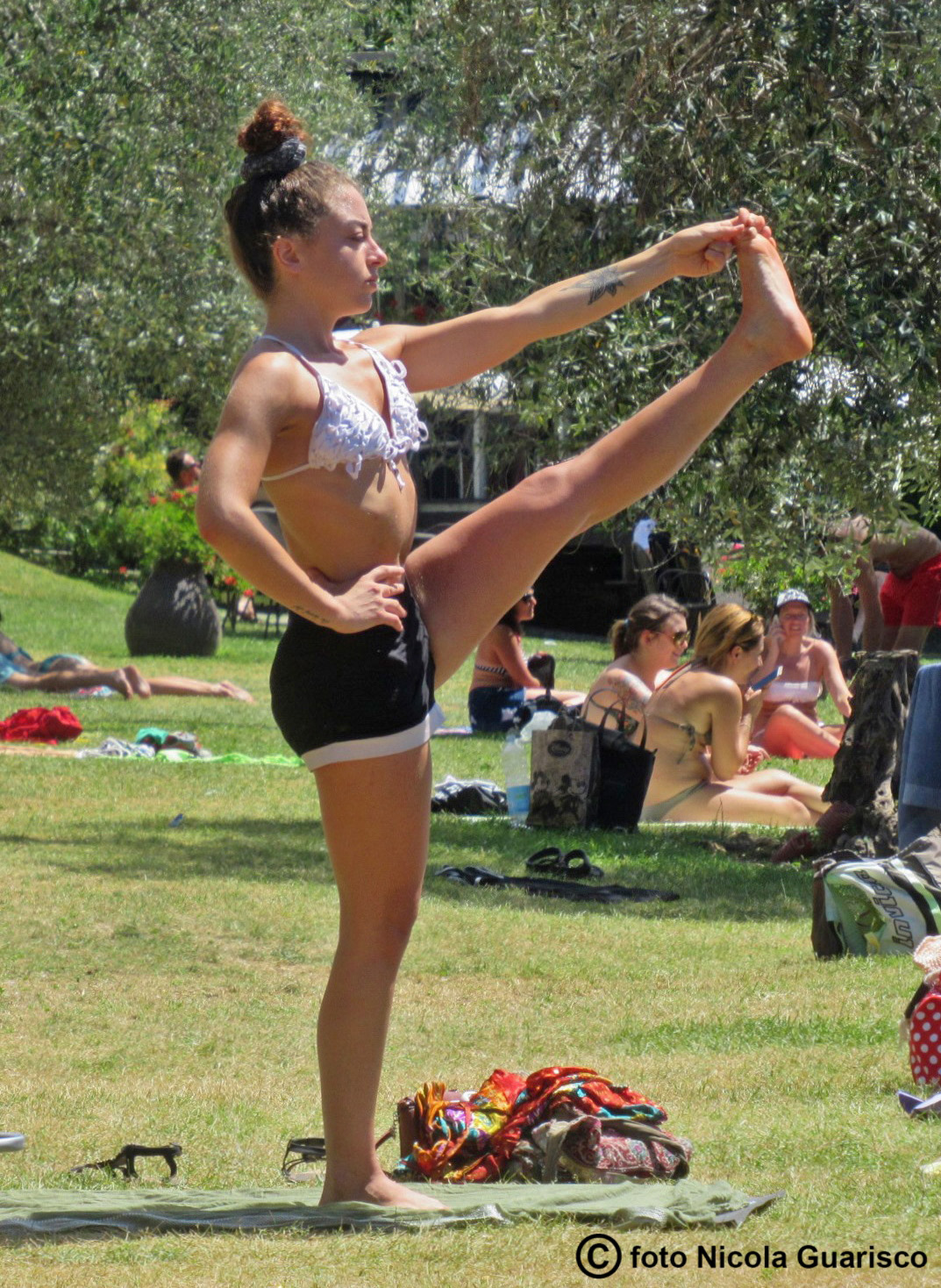 The charming lido.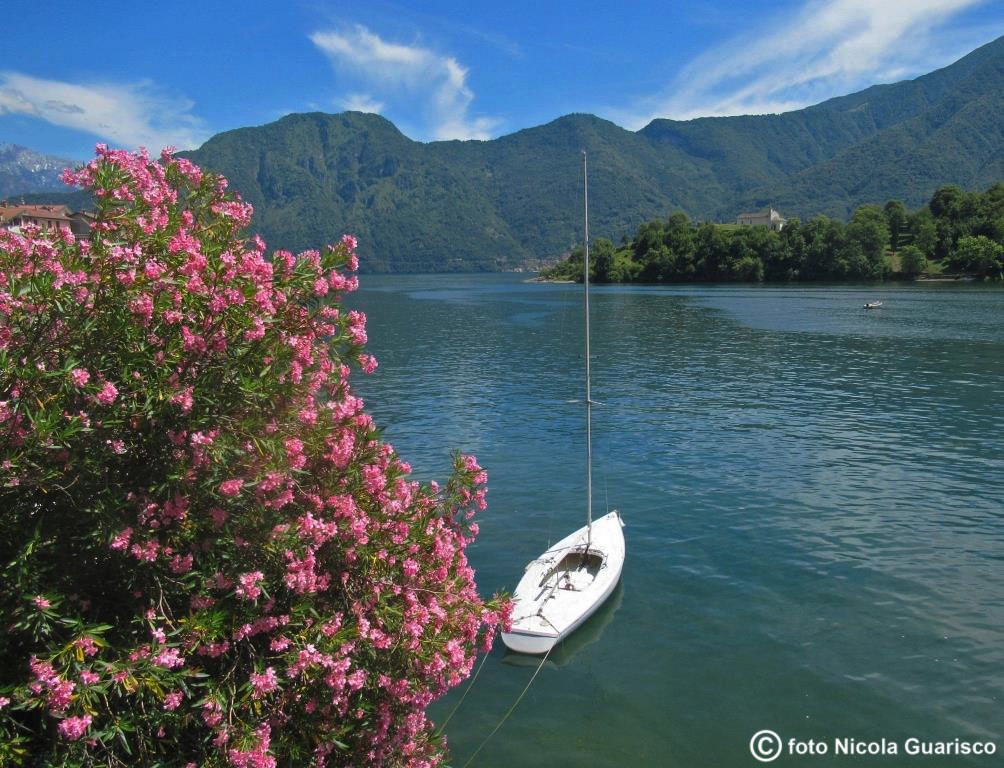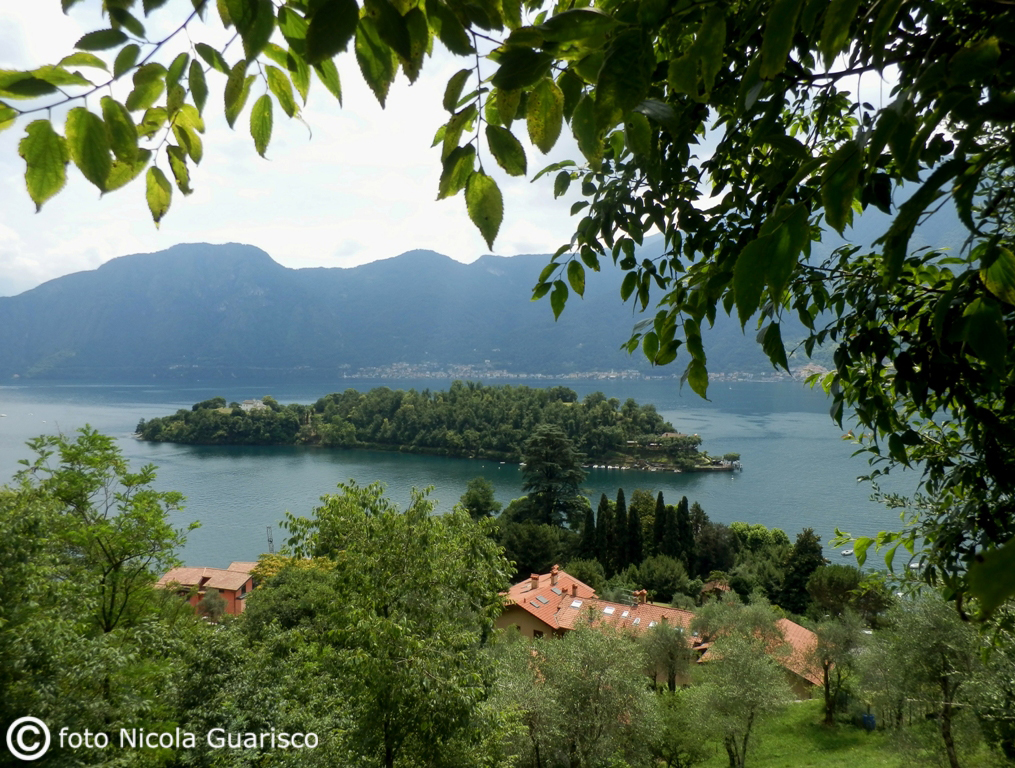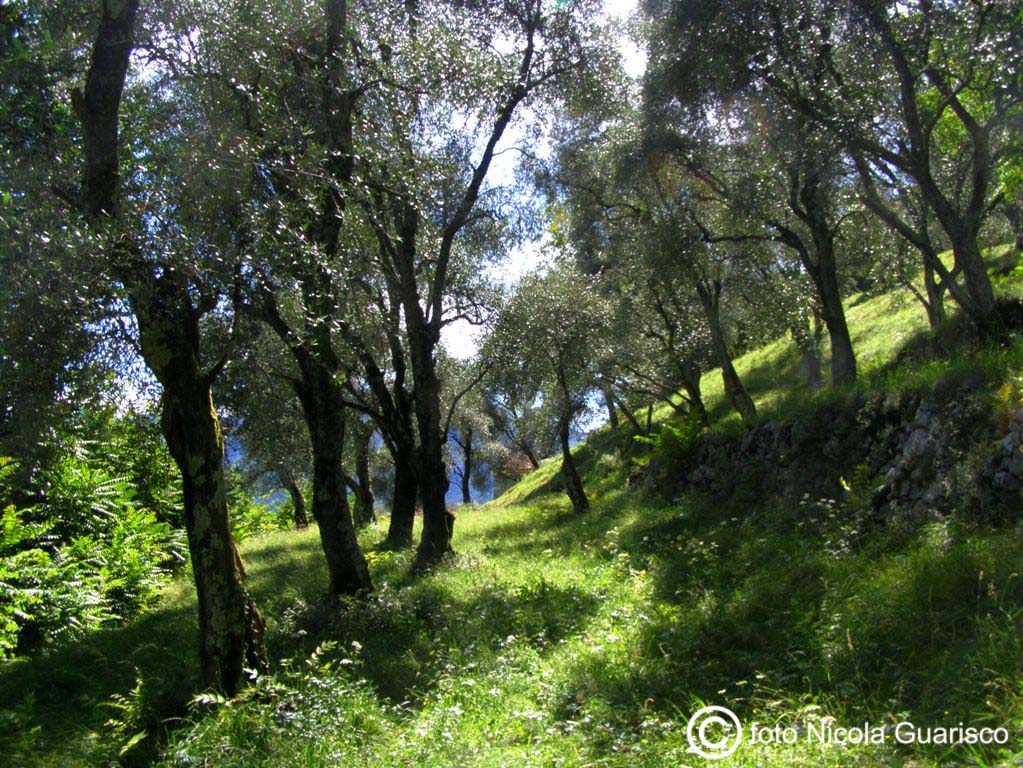 The island emerges among olive groves.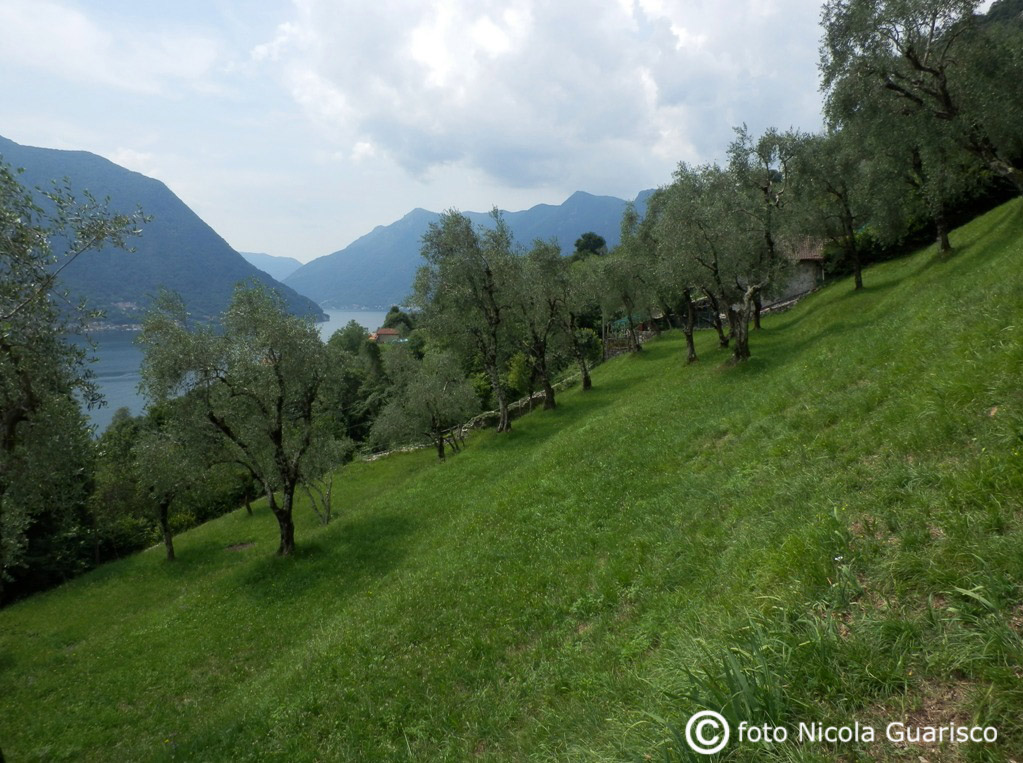 In 2015 the olive groves of Zoca de l'oli (basin of oil) were officially recognised by the World Terraced Landscapes Alliance as a world heritage site to be preserved, along with the vineyards of Cinque Terre and the citrus groves of the Sorrento peninsula. Nonetheless, plans are underway for the construction
of a new high-traffic road in this same area.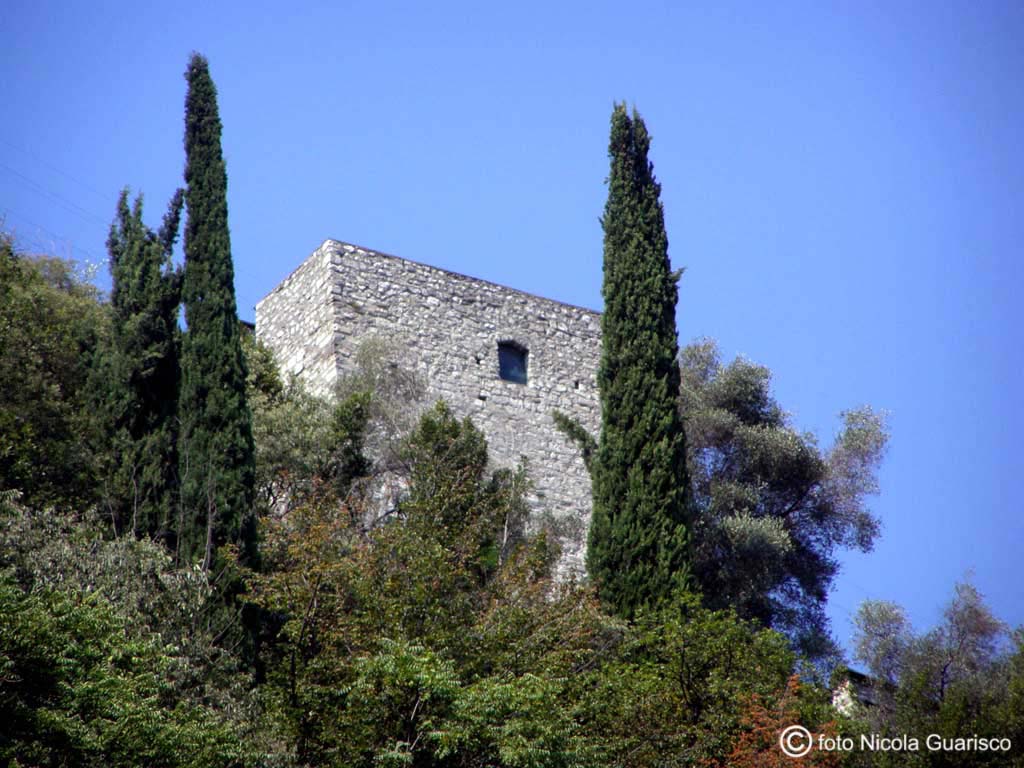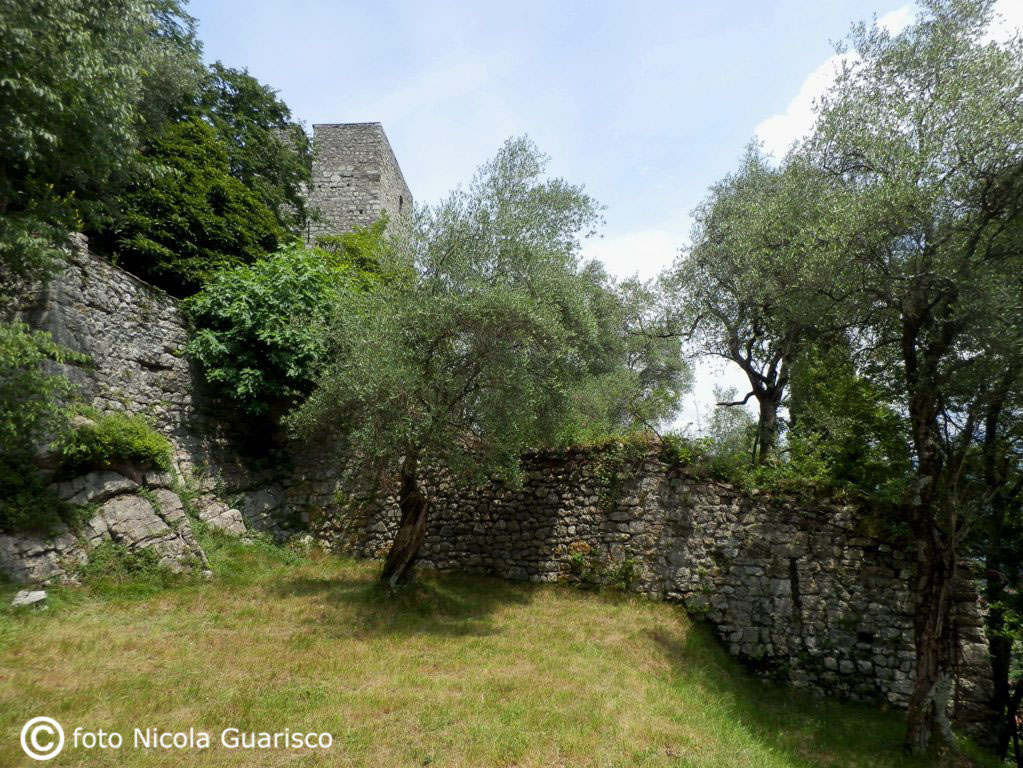 The olive groves can be reached on foot via steep trails mostly hidden from view. Along the way, immersed in the green countryside, are several farmhouses and the remains of a medieval tower.
Today this tower is property of F.A.I.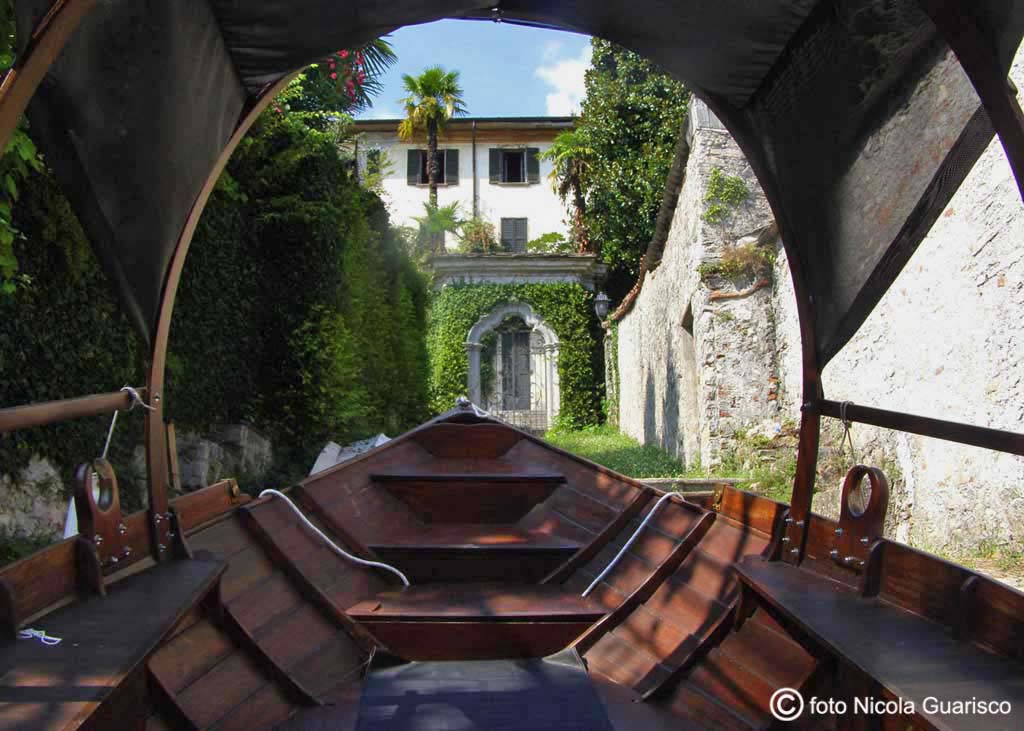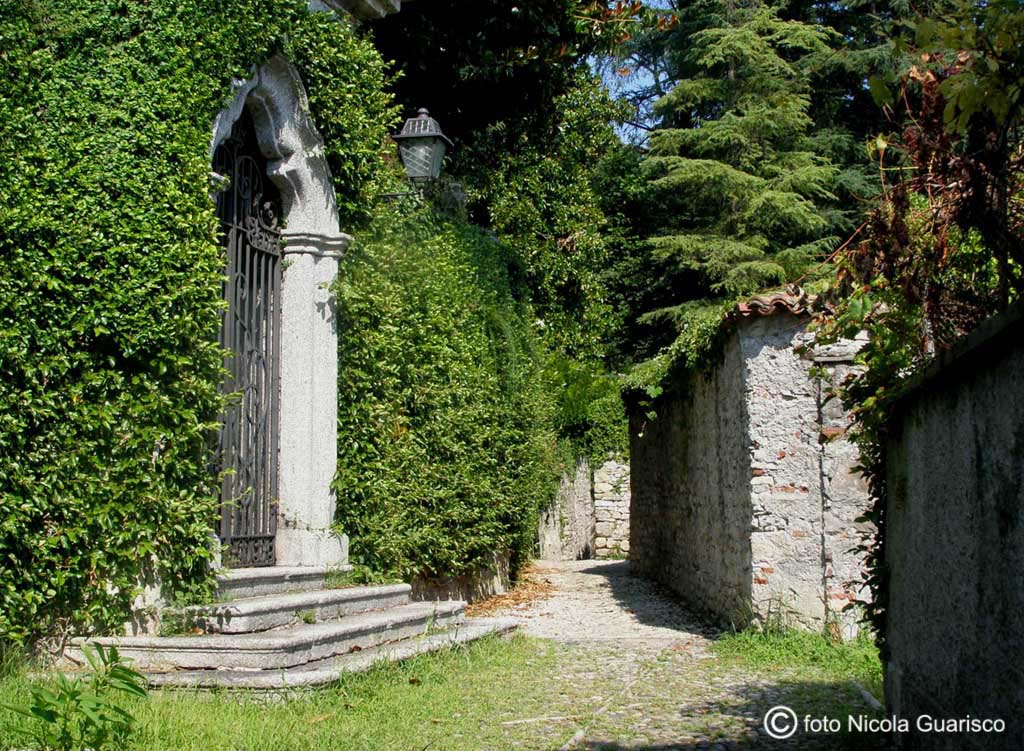 On board of a Lucia boat. Right: one of the paths along the Greenway that lead to the lake,
in the hamlet of Campo.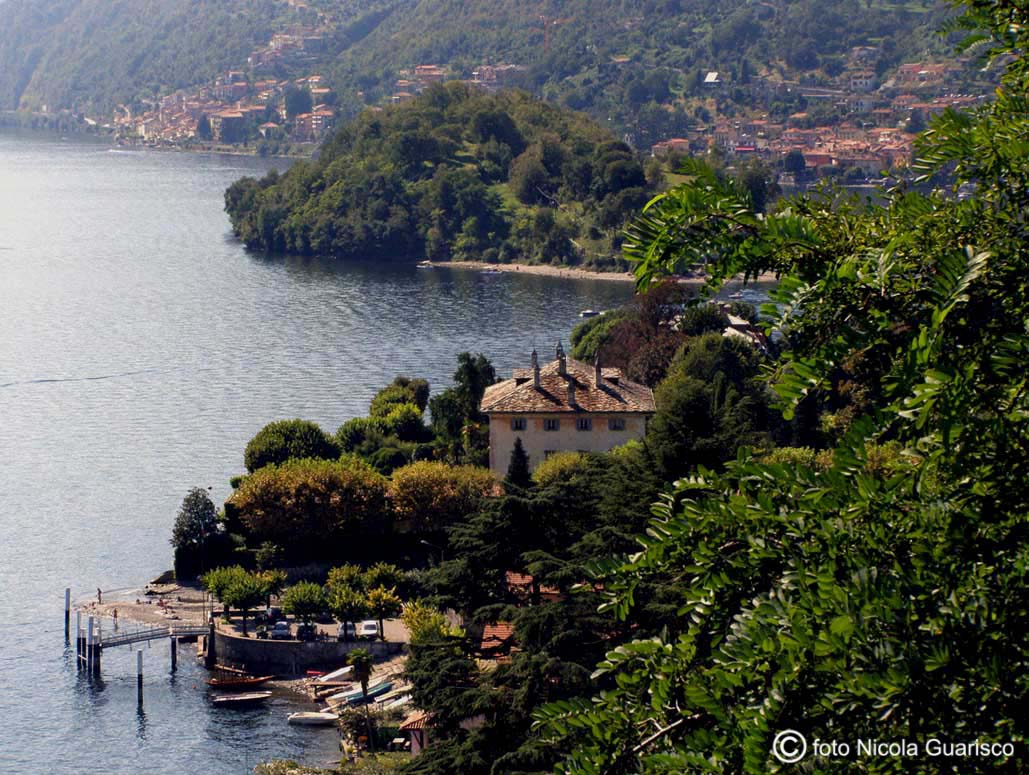 Un uncommon view over Campo-Ossuccio from mount Lavedo. In the foreground, Villa Balbiano.
The island and the towns of Sala and Colonno are visible in the background.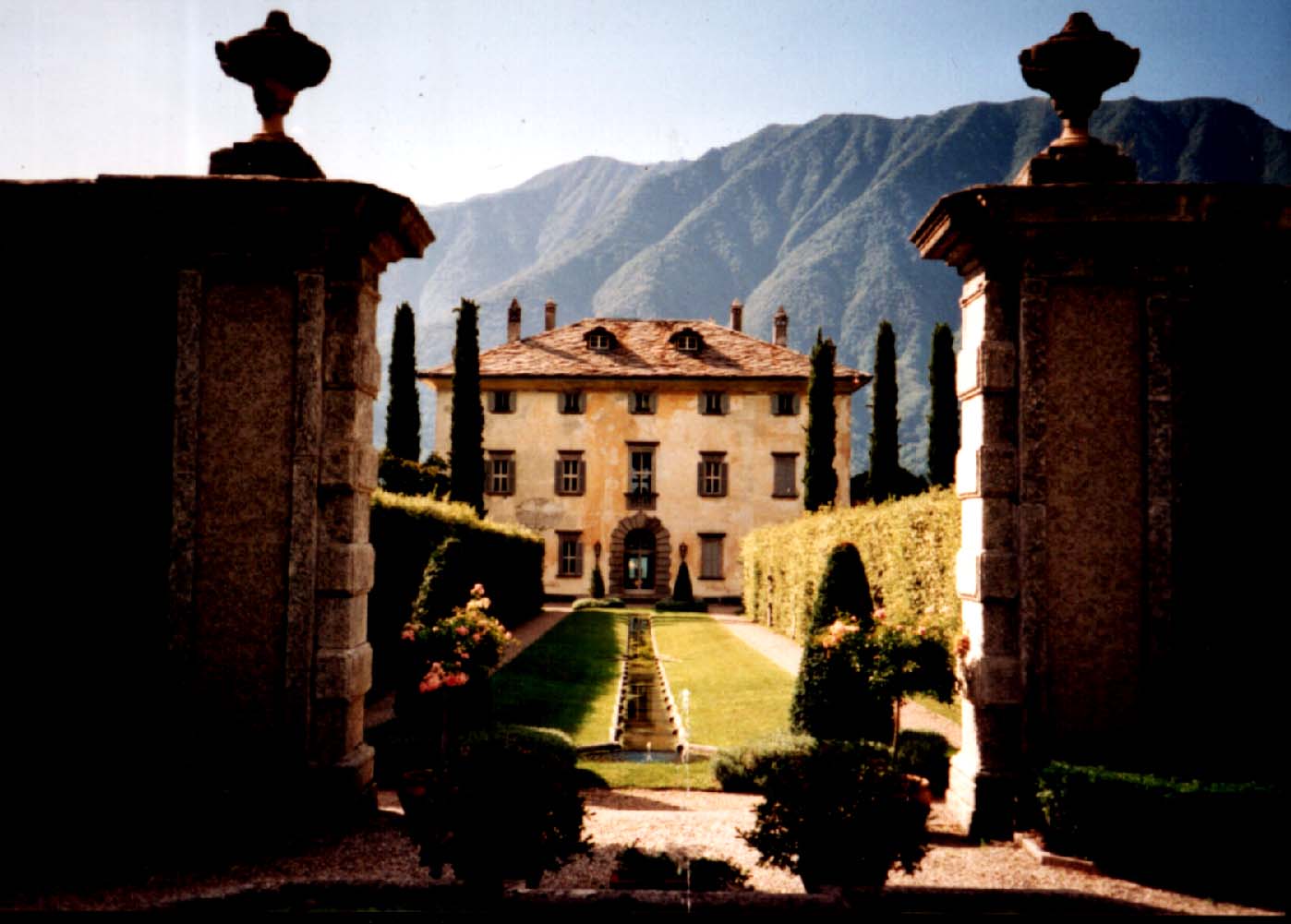 Villa Balbiano (Campo), erected in the 16th century by Tolomeo Gallio. Cardinal Durini, already owner of the Balbianello, acquired it in 1700. It later passed to the Canepa family who then sold it to a young Russian heiress for 38 million Euros. Closed to the public.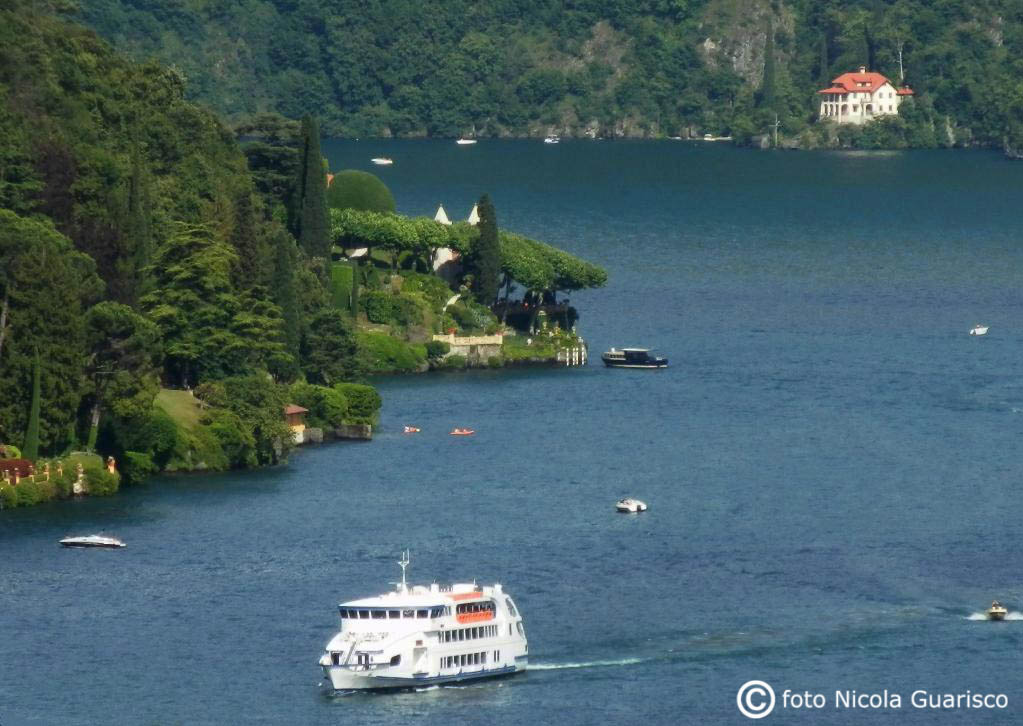 The Orione ship as is leaves Villa Balbianello and the solitary Villa Lucertola behind.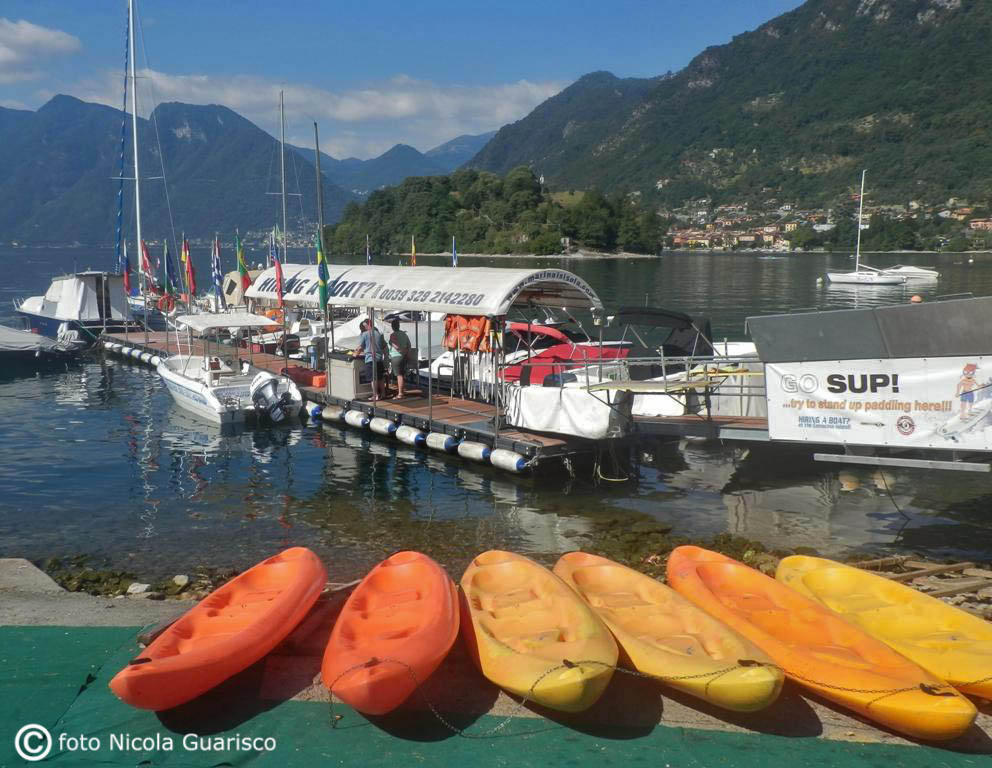 Favoured by its proximity to Comacina Island and Villa Balbianello,
Ossuccio is the ideal place for renting a boat.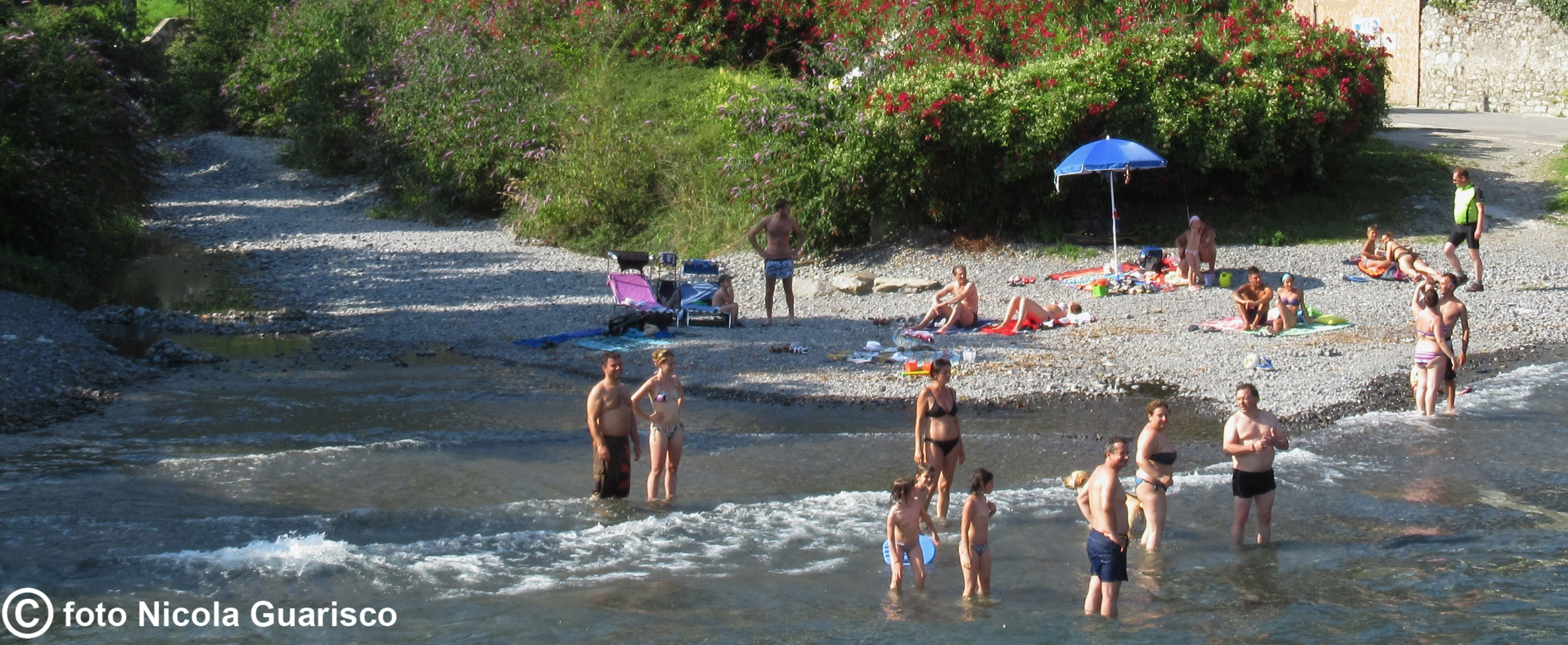 The torrent Perlana mouth (Campo).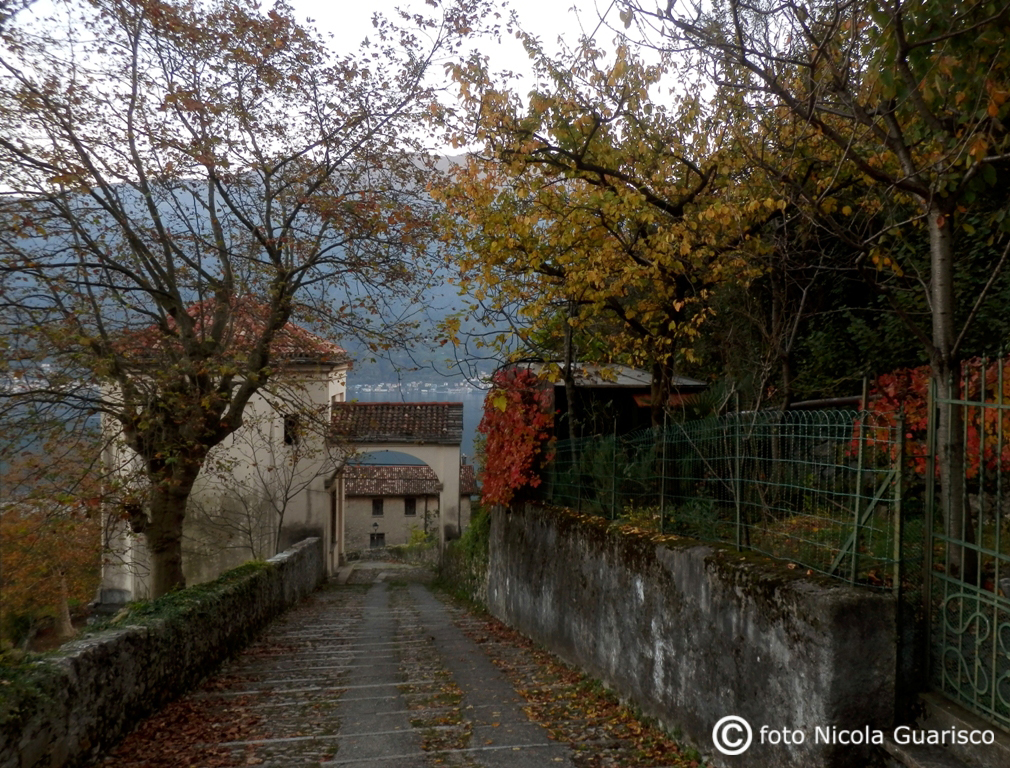 Autumn: rural life on the Sacro Monte di Ossuccio.