Up in the mountains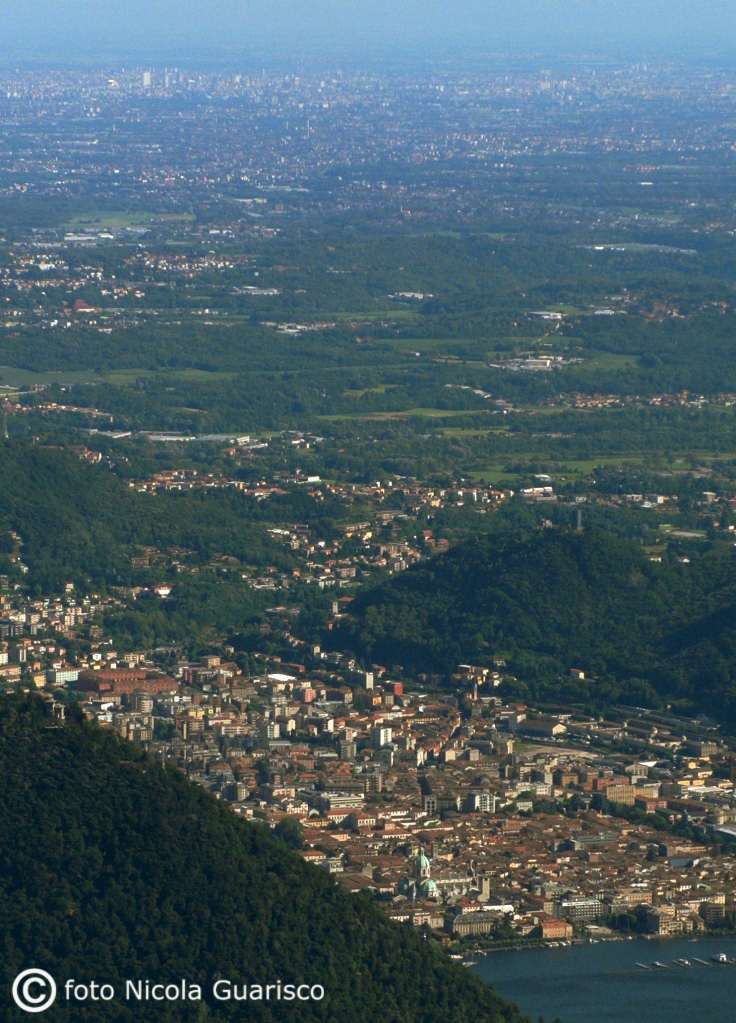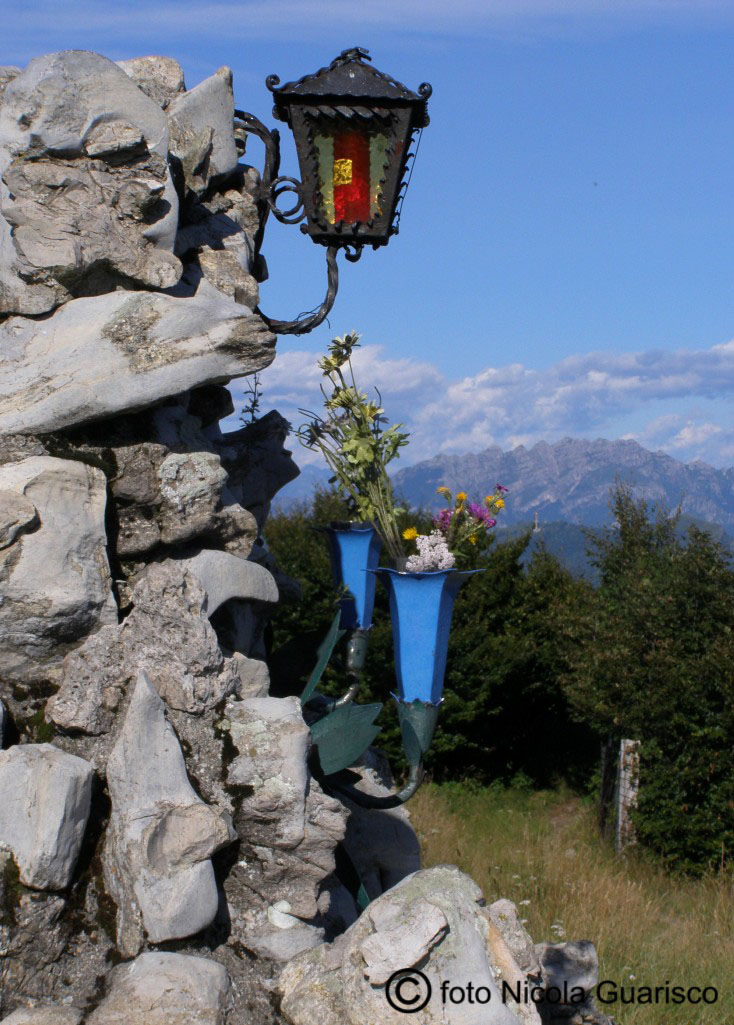 Milan and Como seen from the Mount Bisbino. 
The peak of Mount Bolettone (1317 mt.).
The famous Mount Resegone can be seen in the background.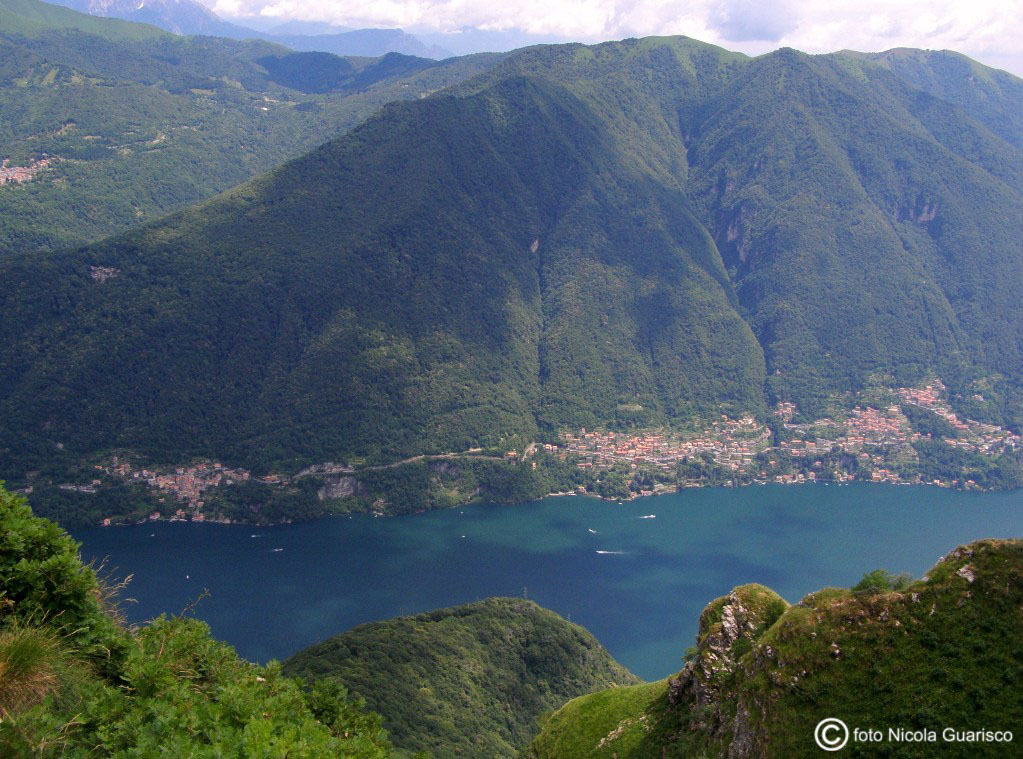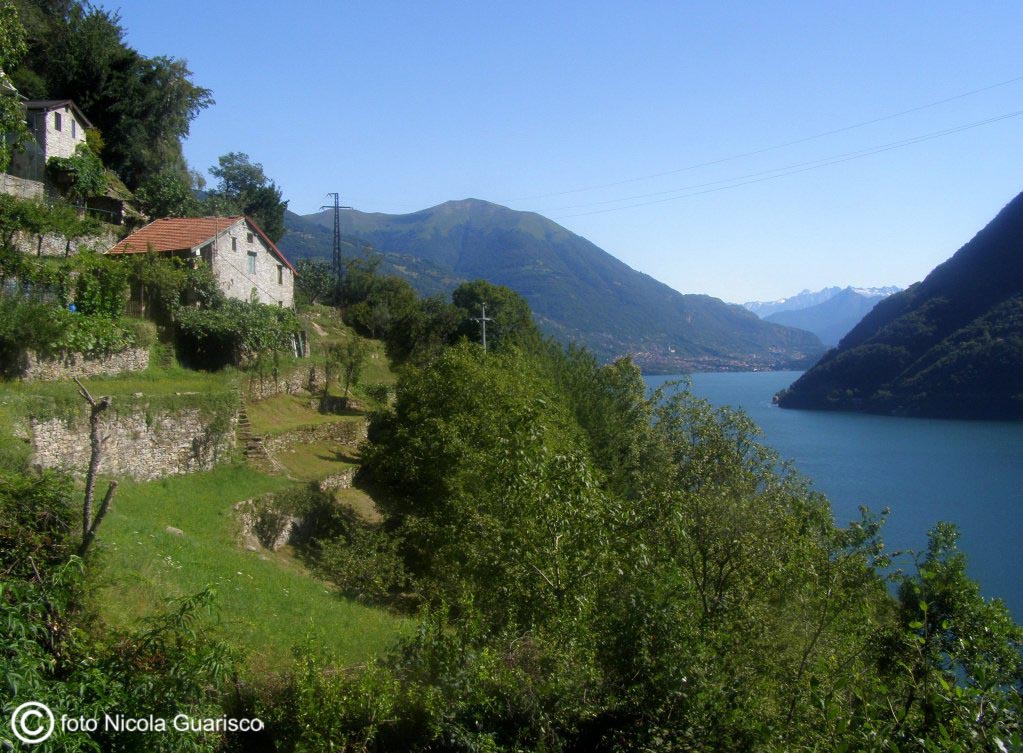 Photo in the left: view of the overhanging cliffs of Careno and Pognana from Mount Colmegnone (1234 mt.).
In the right: view in direction of the Cavagnola tip.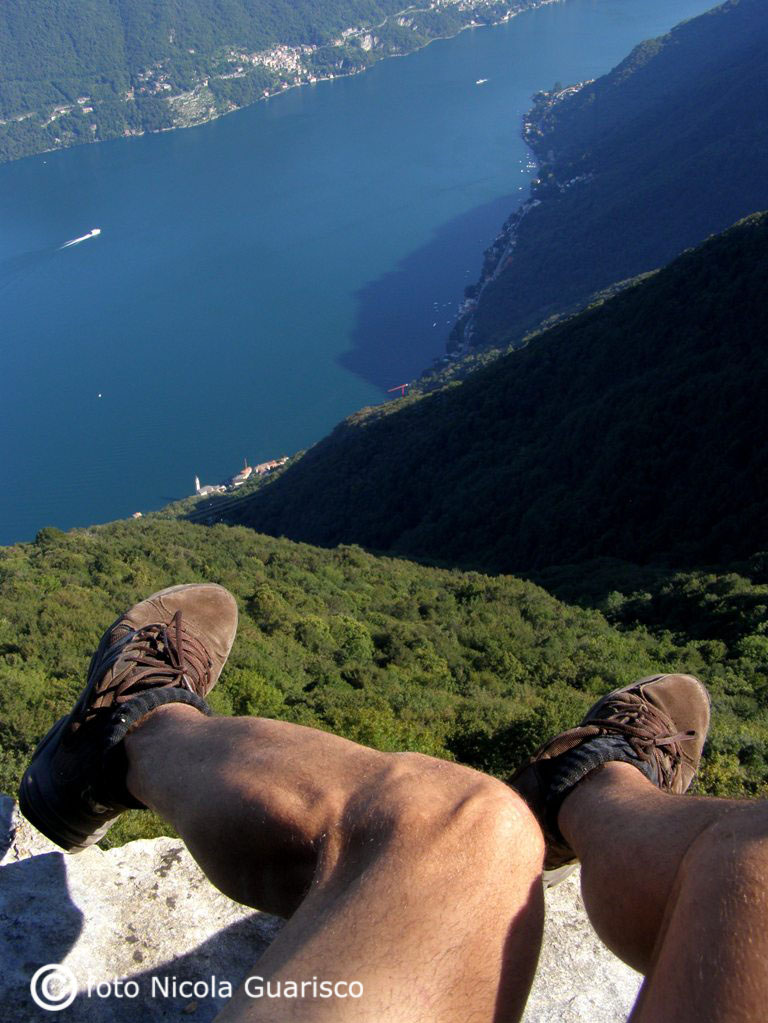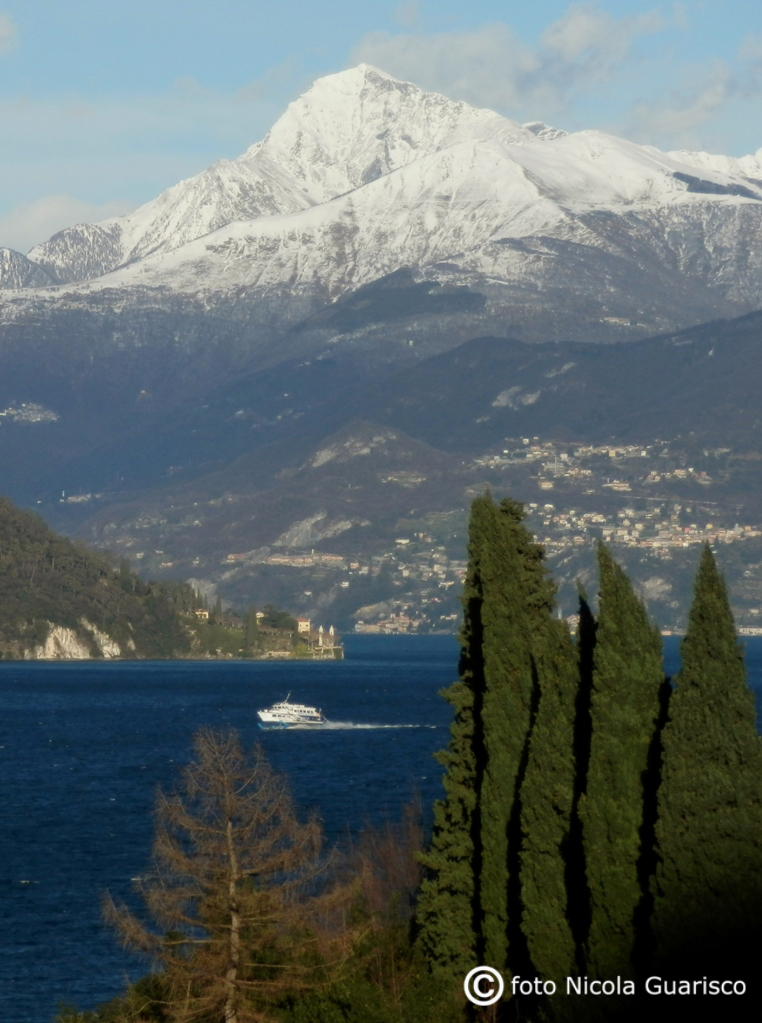 Right: Mount Legnone in winter.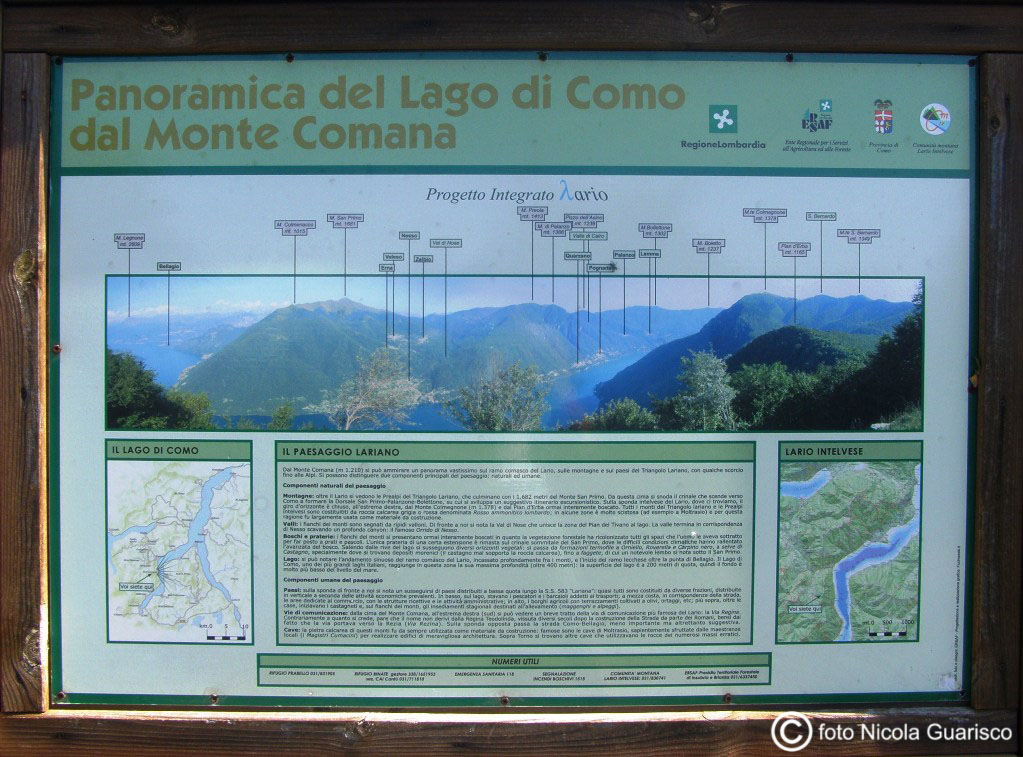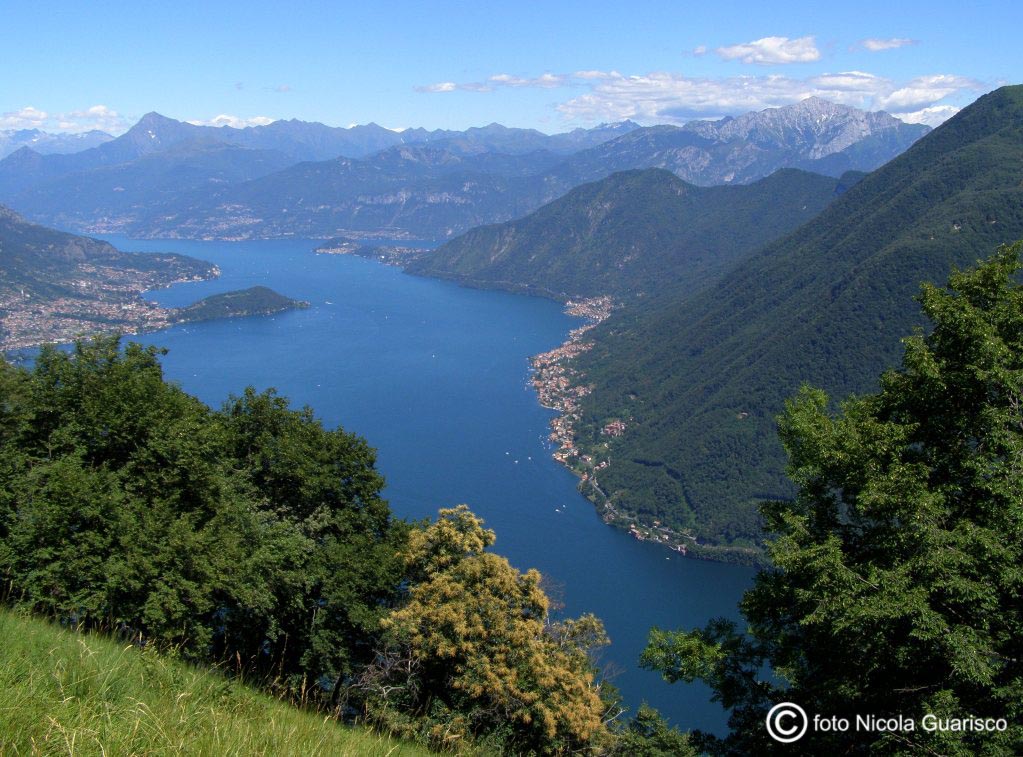 Mount Comana and Mount Gringo, above Argegno.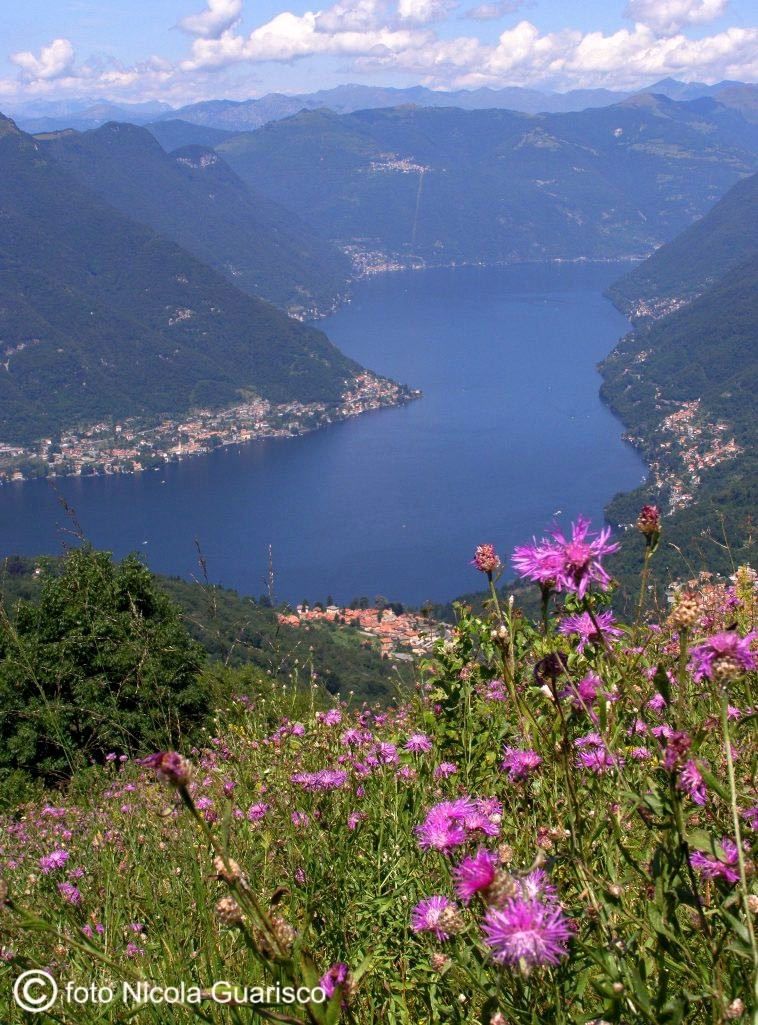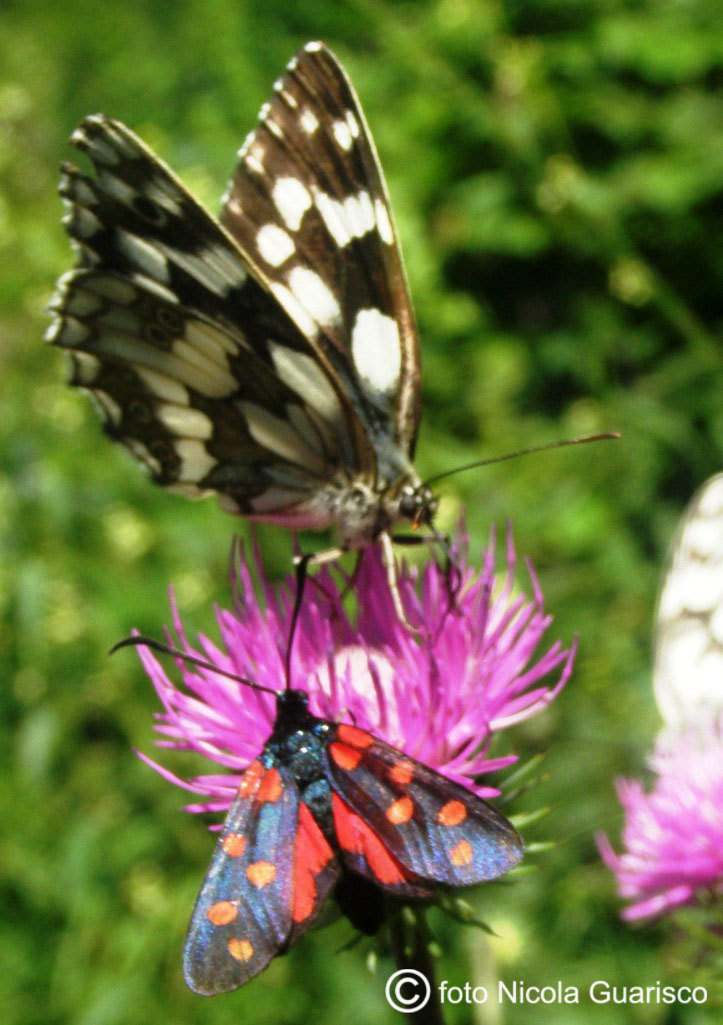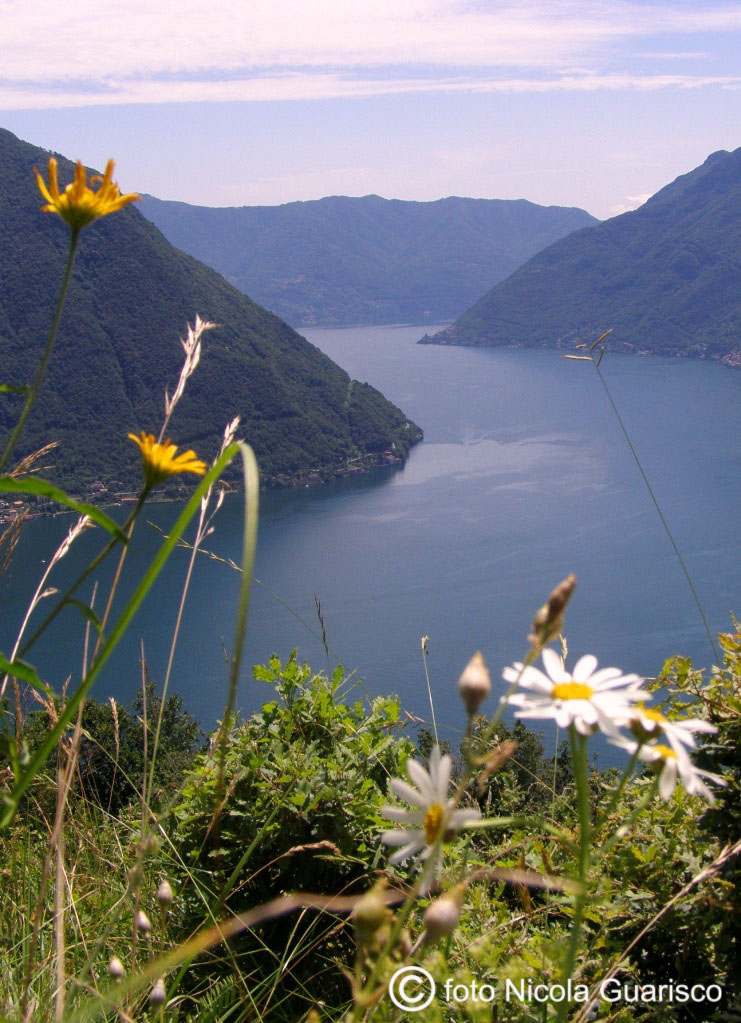 The Lario fjord that snakes underneath the crest of
Mount Boletto (1236 mt.).
Flowers and butterflies.
The Colonno alp.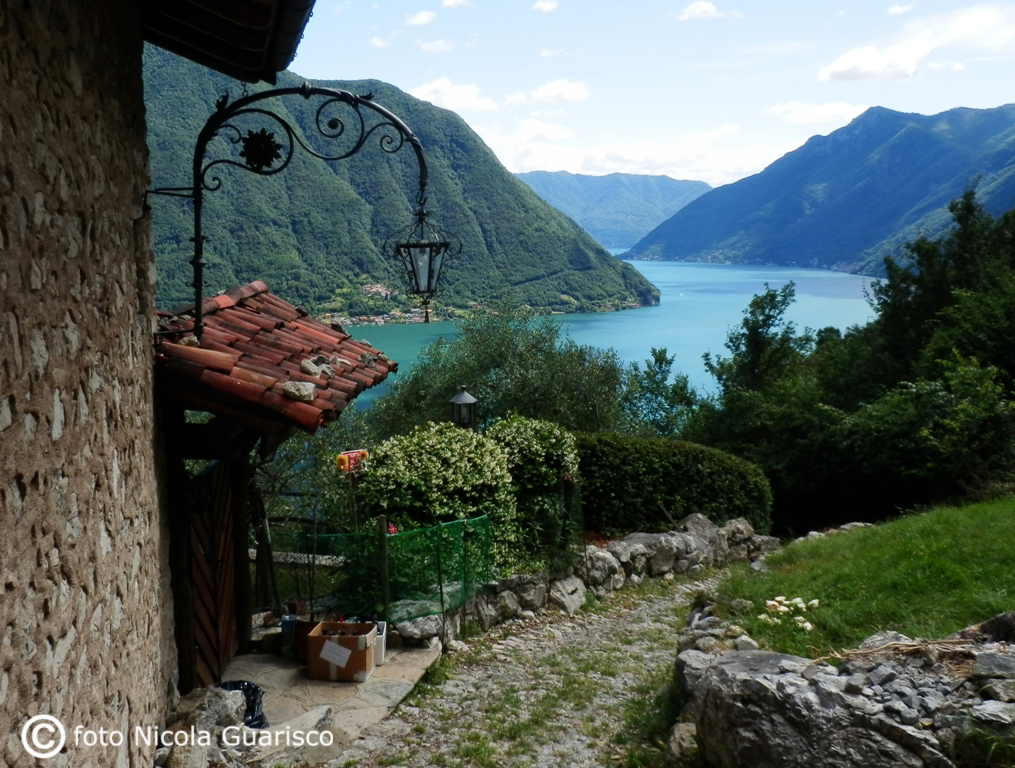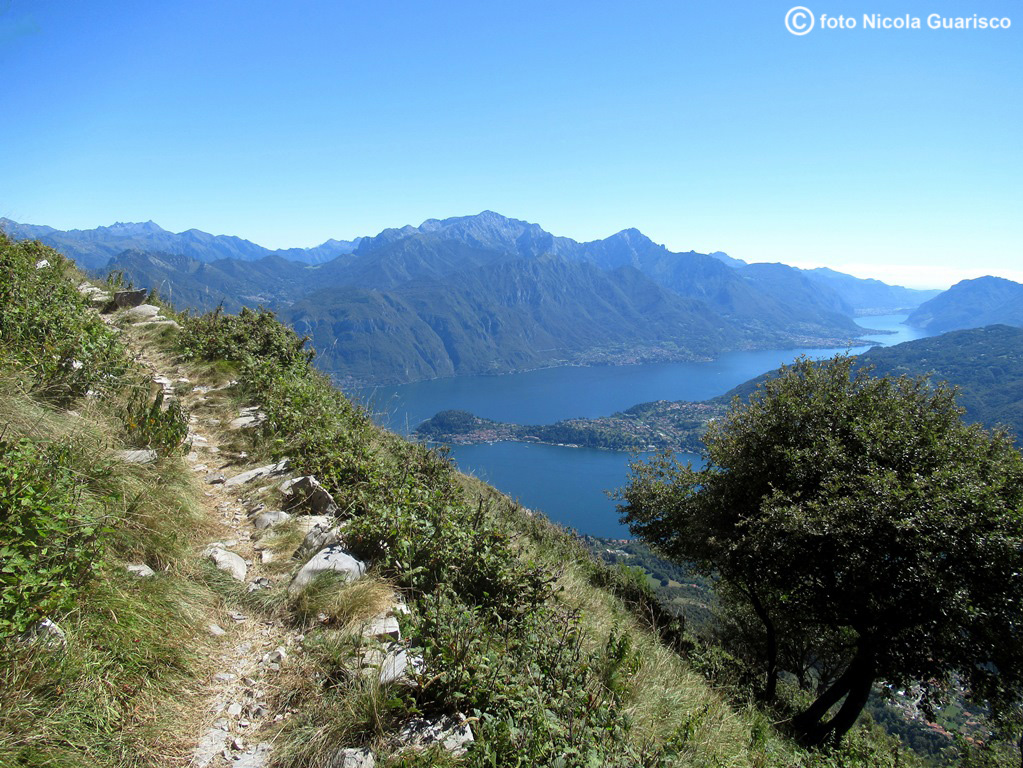 The Sala Comacina alp.
Mount Crocione. The climb is difficult, yet it is one of the most wonderful experiences one can have.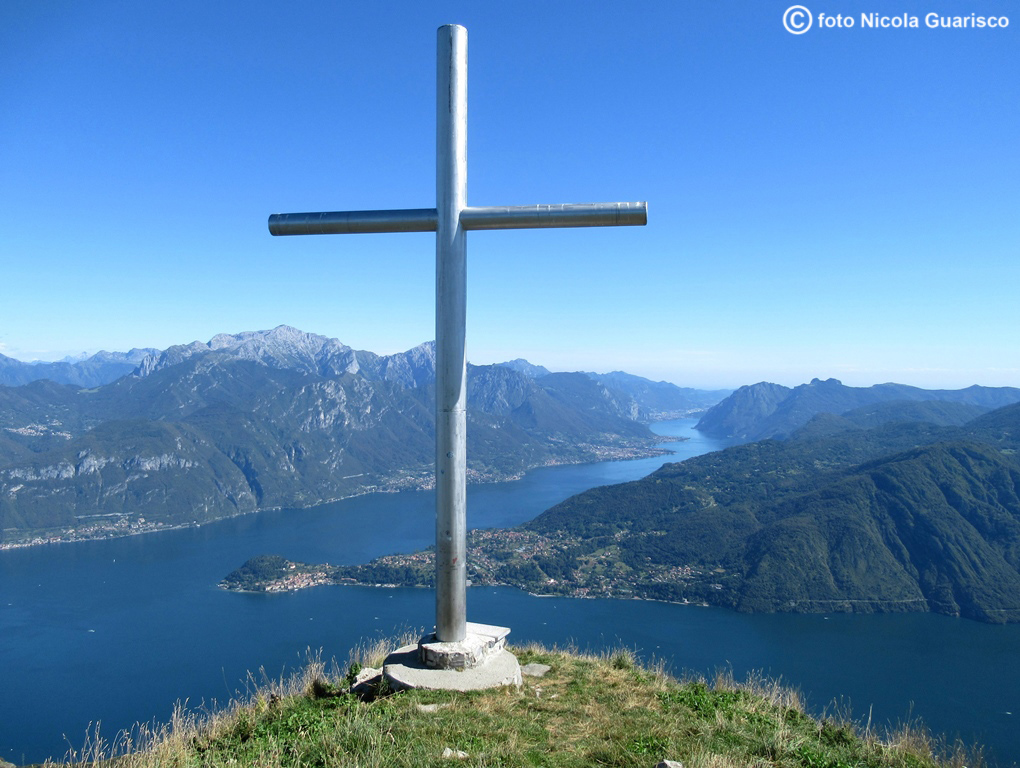 This is me enjoying the marvelous view from Mount Crocione after a 3-hour walk (1641 m.)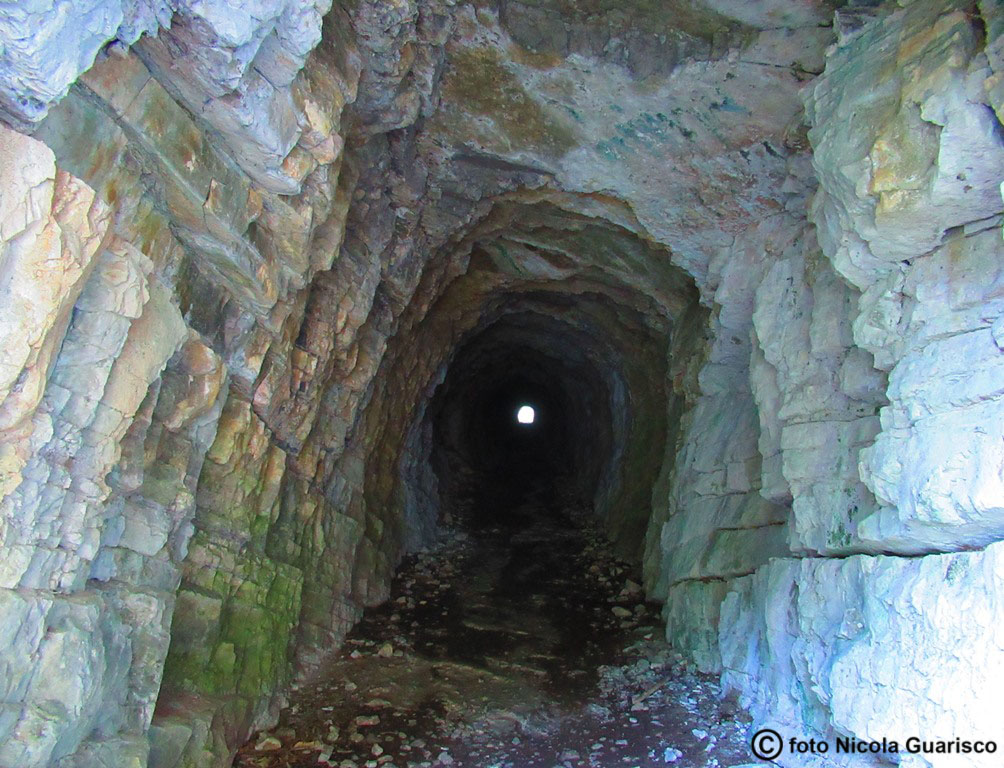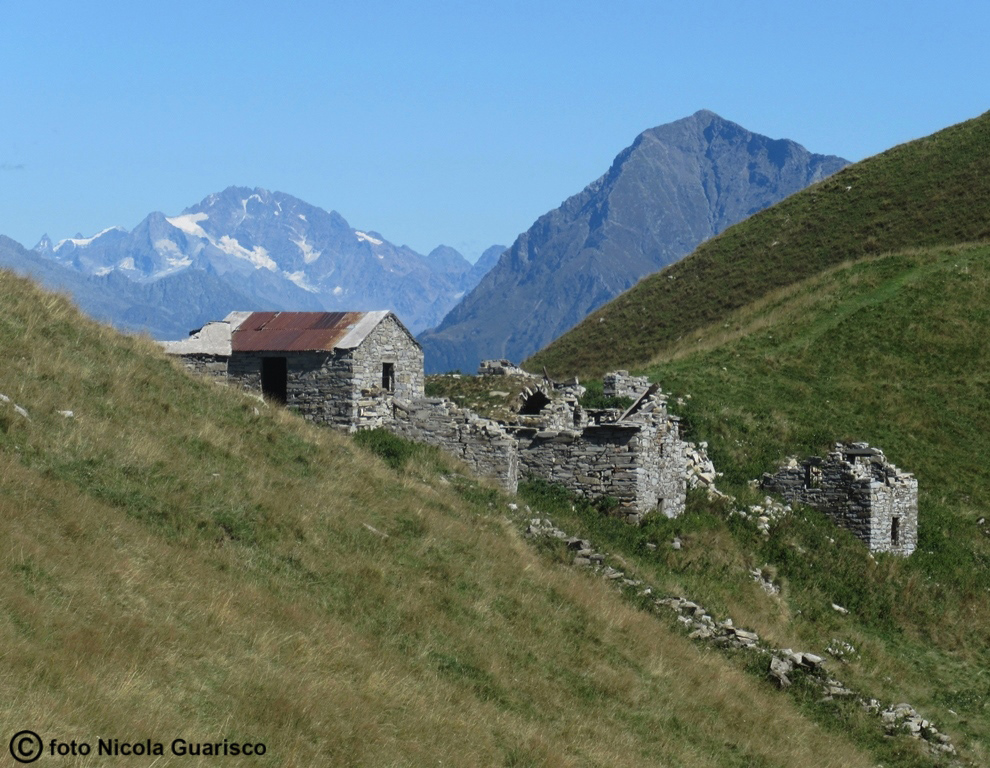 A tunnel runs up to the top of Mount Crocione, where the wild and solitary environment instills a sense of anxiety and suspense.

A village in ruins near the top of Mount Crocione. The impressive outline of Mount Legnone and Mount Disgrazia (3678 m) covered with snow stand out against the background.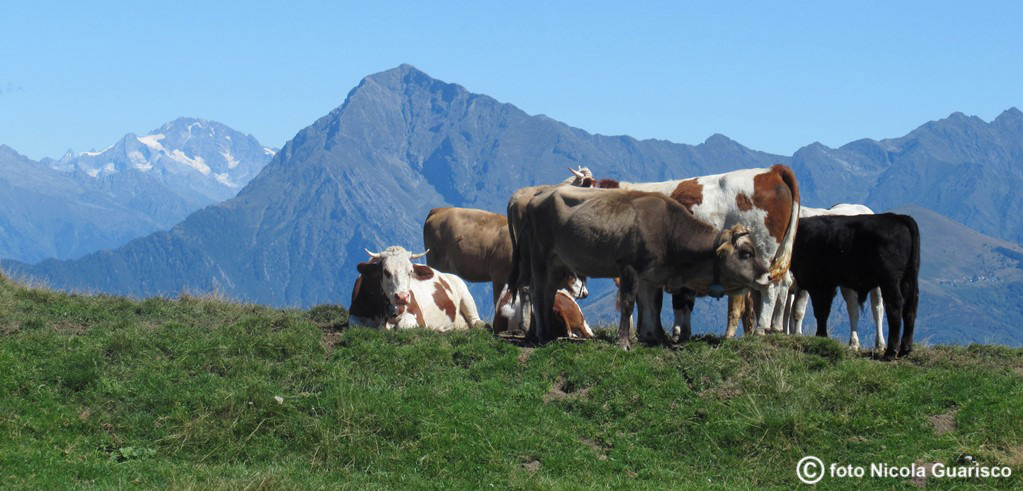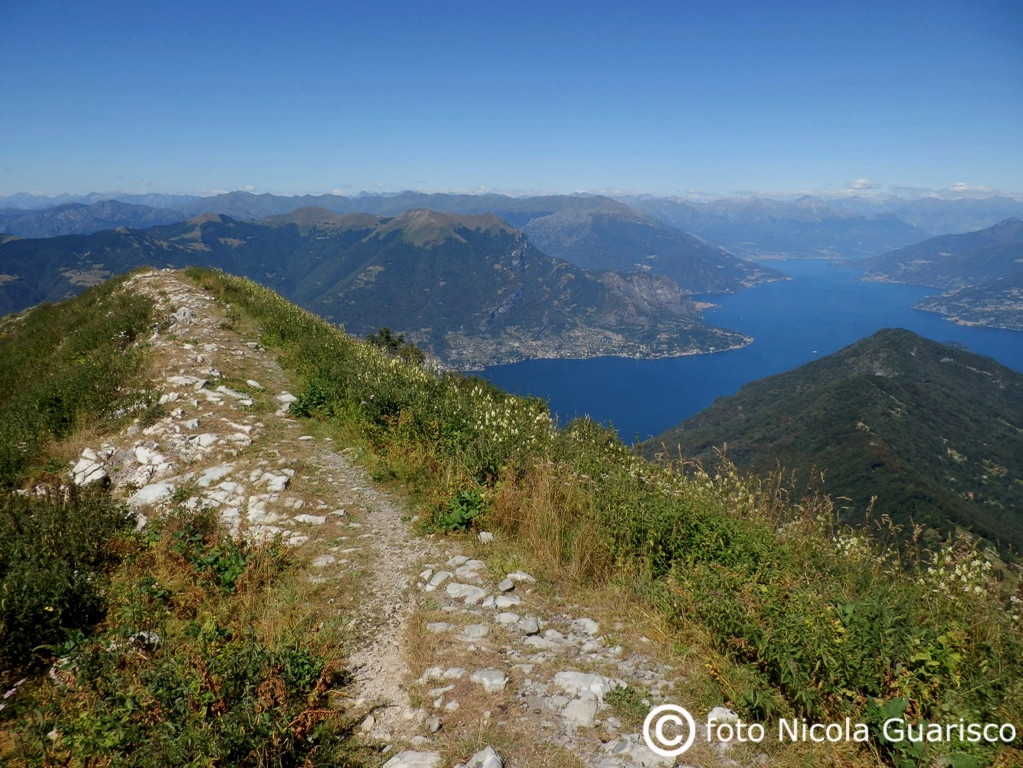 A wide panorama filmed from the peak of S. Primo mountain, the geometric center of the three branches of the lake.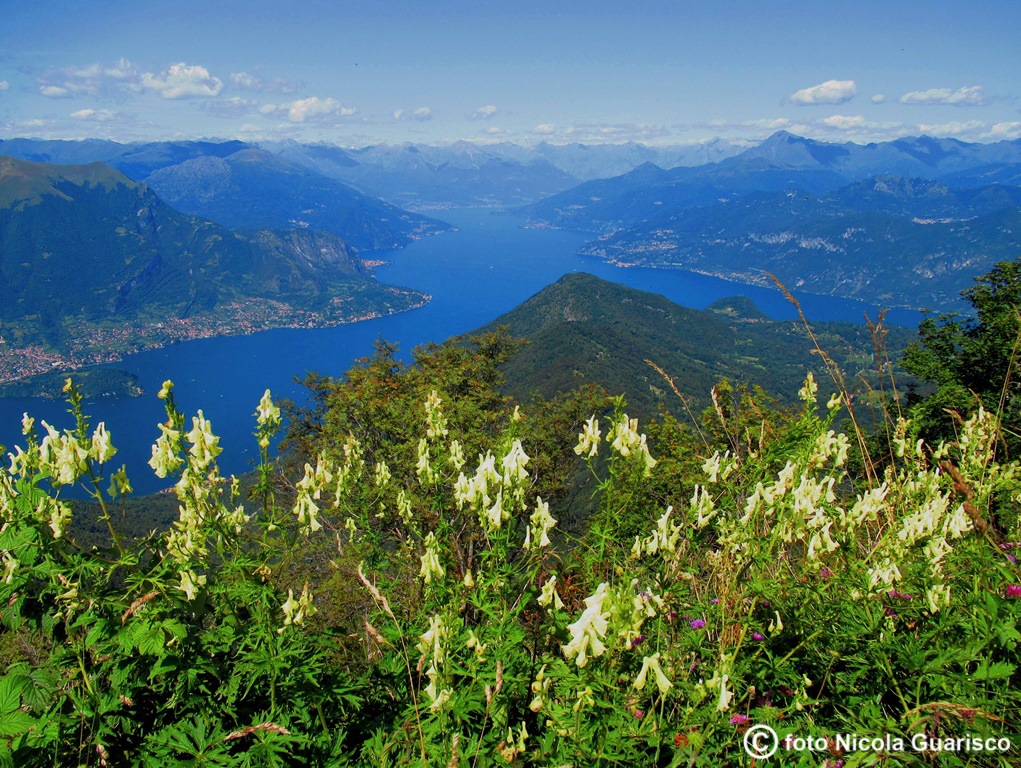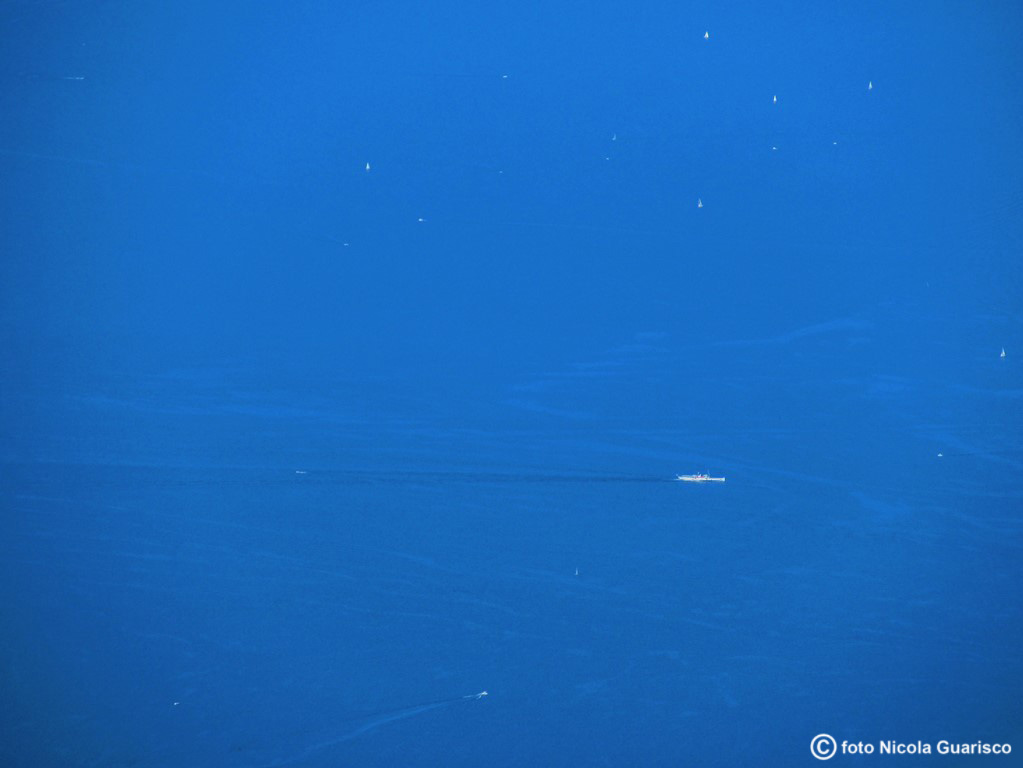 Ships and sailing boats amidst the blue...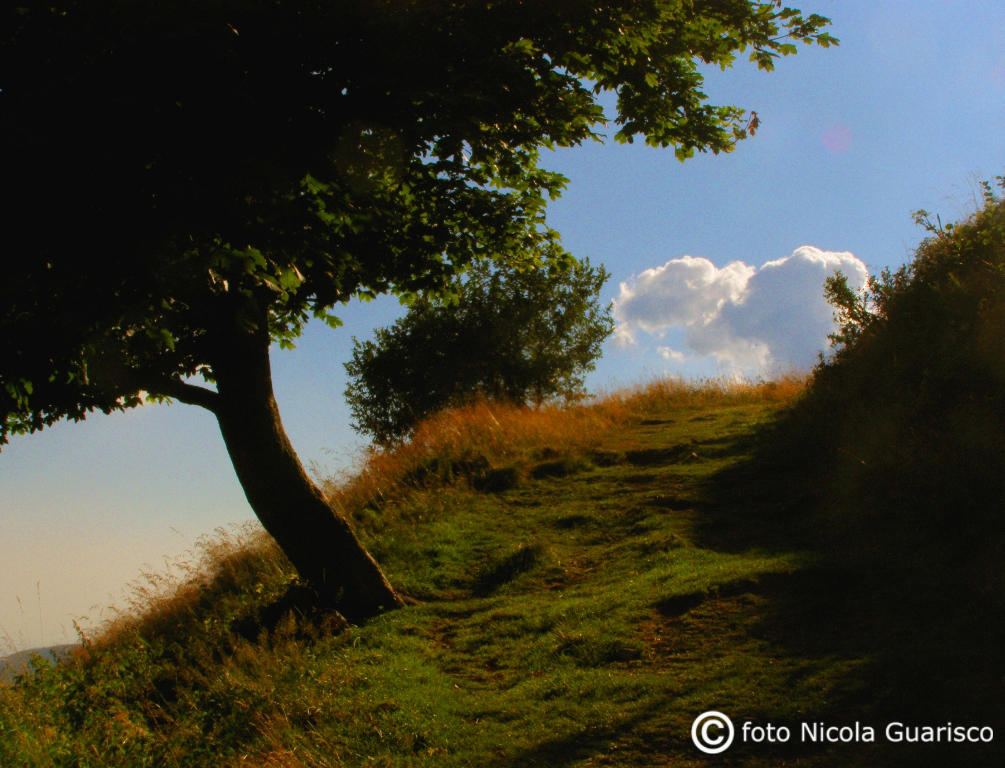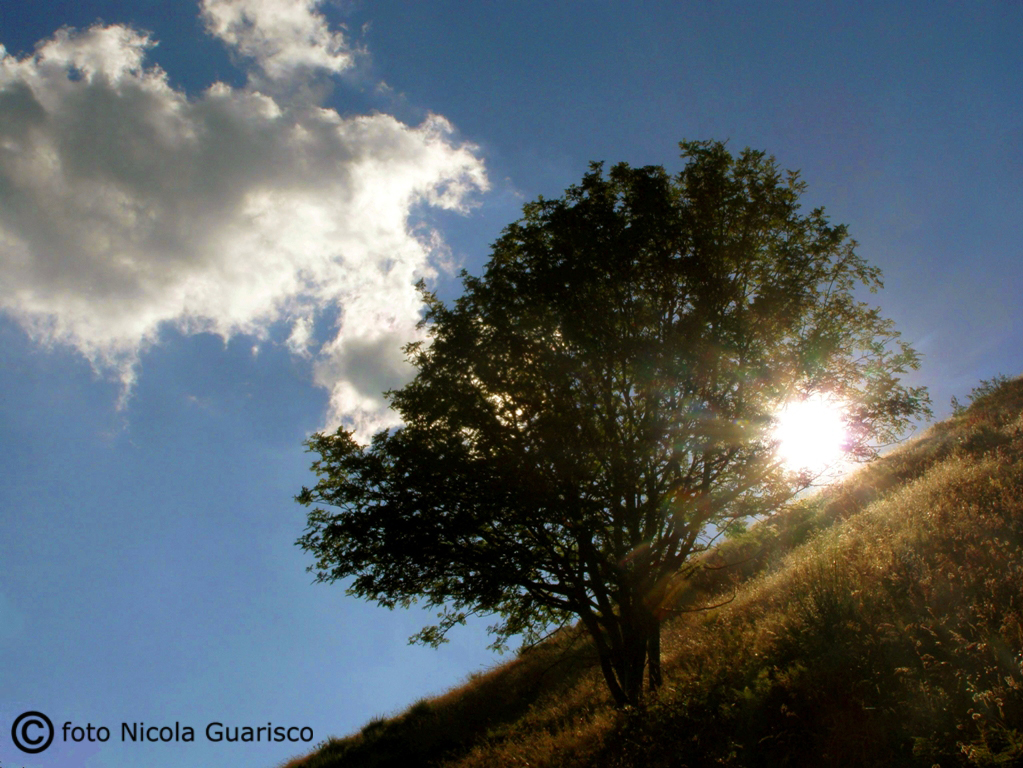 Clouds and trees.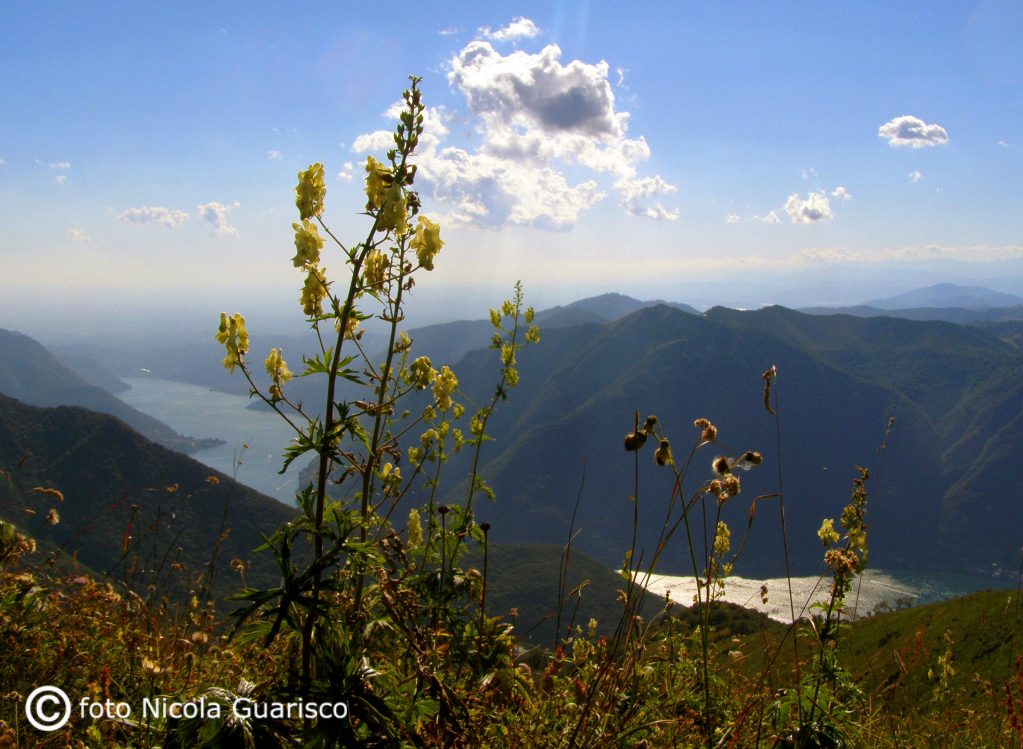 Afternoon light on S. Primo mountain, looking towards Como and Milan.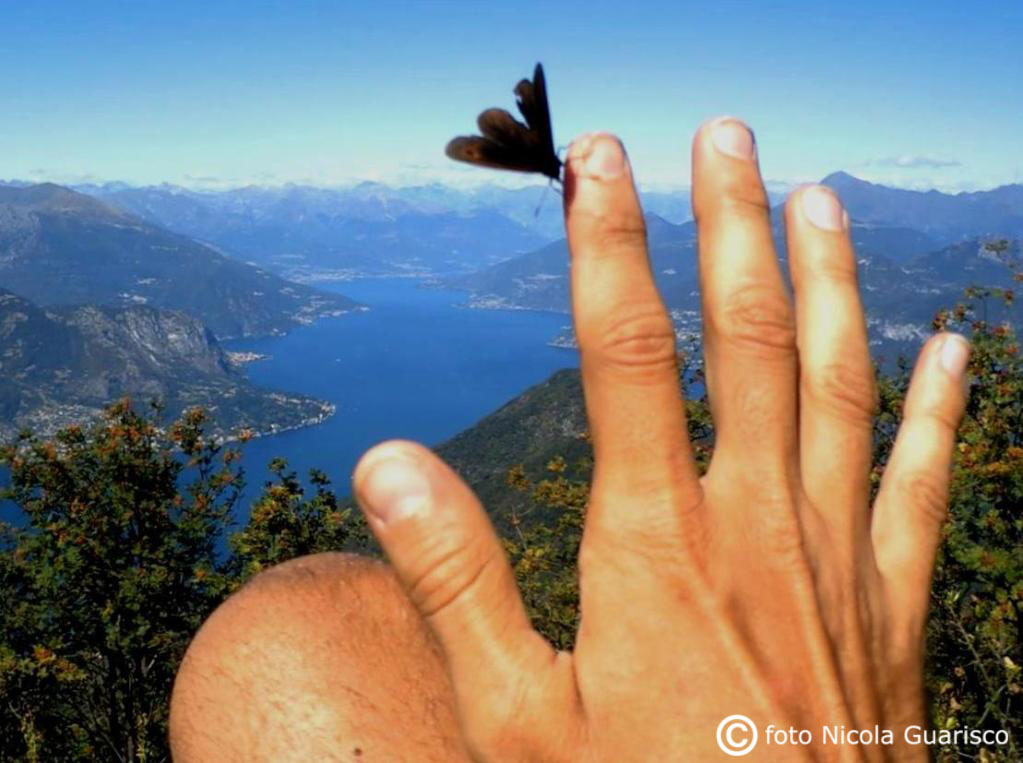 In the company of a butterfly with the upper part of the lake in the background.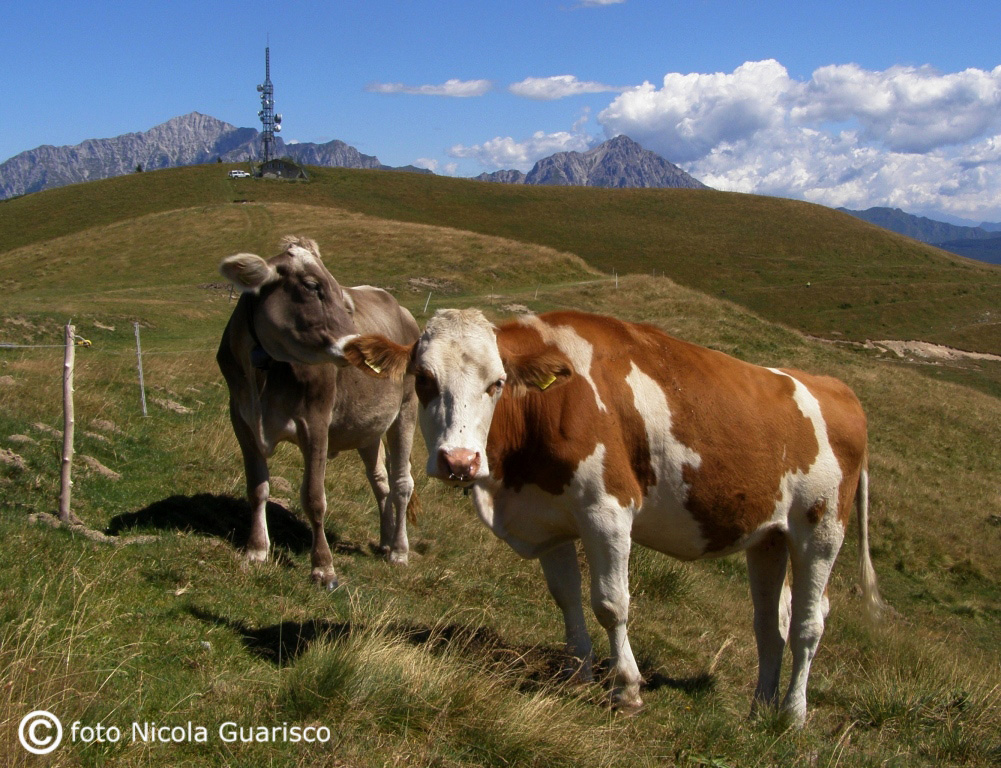 A herd of goats blocks the road to some English excursionists.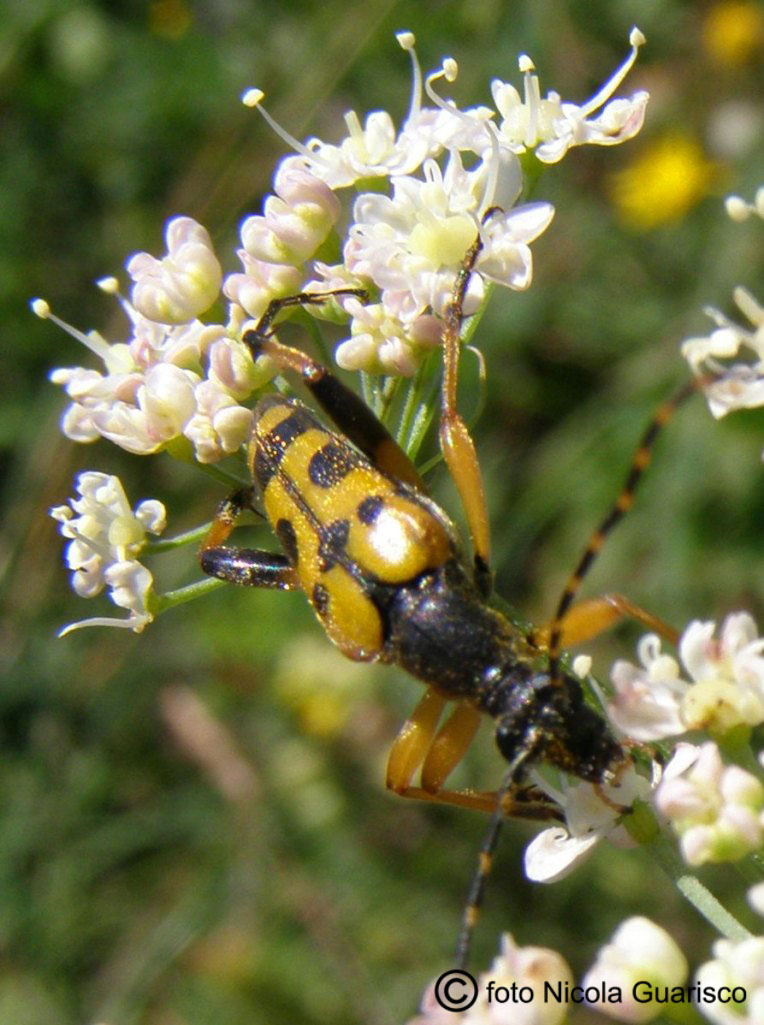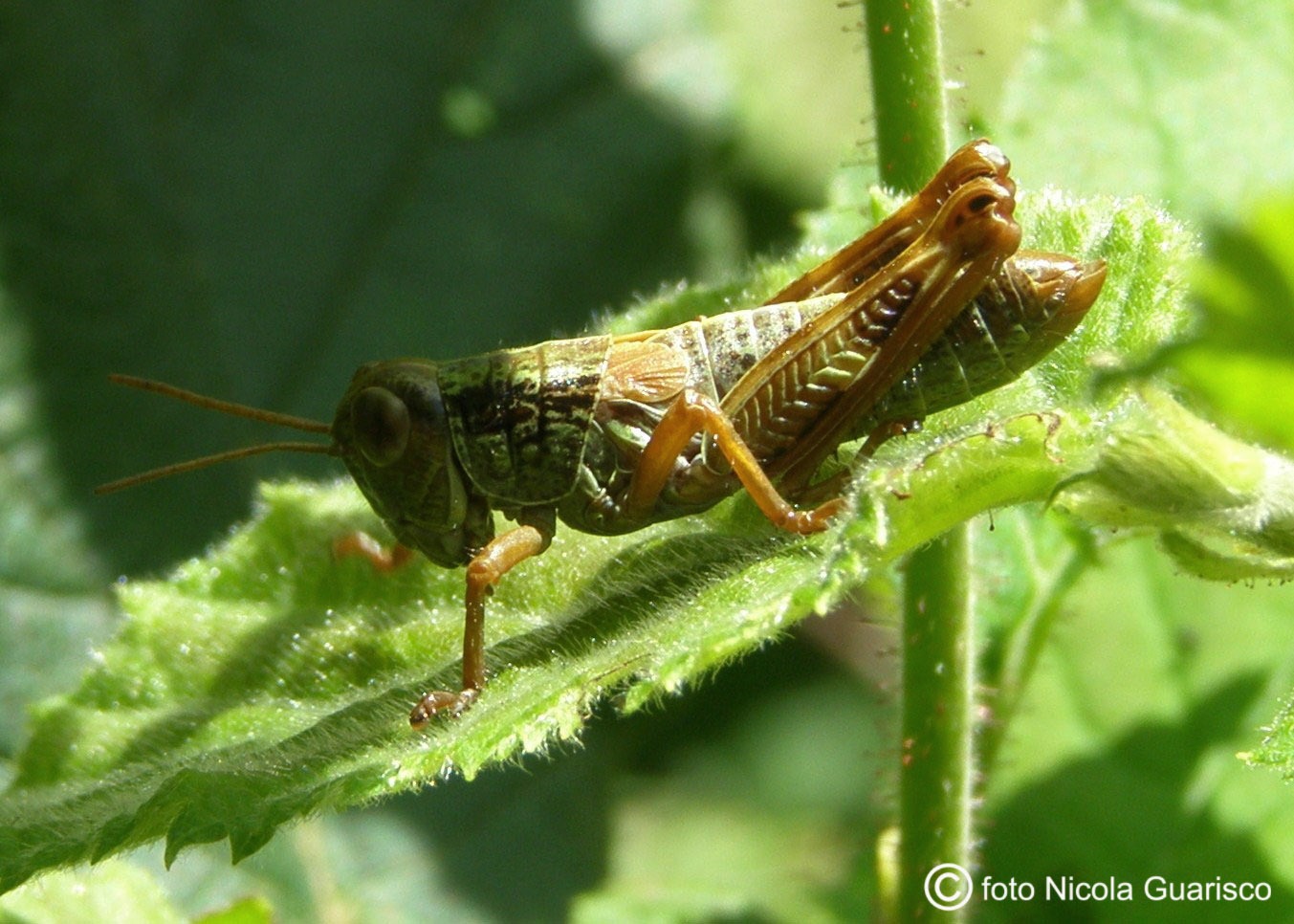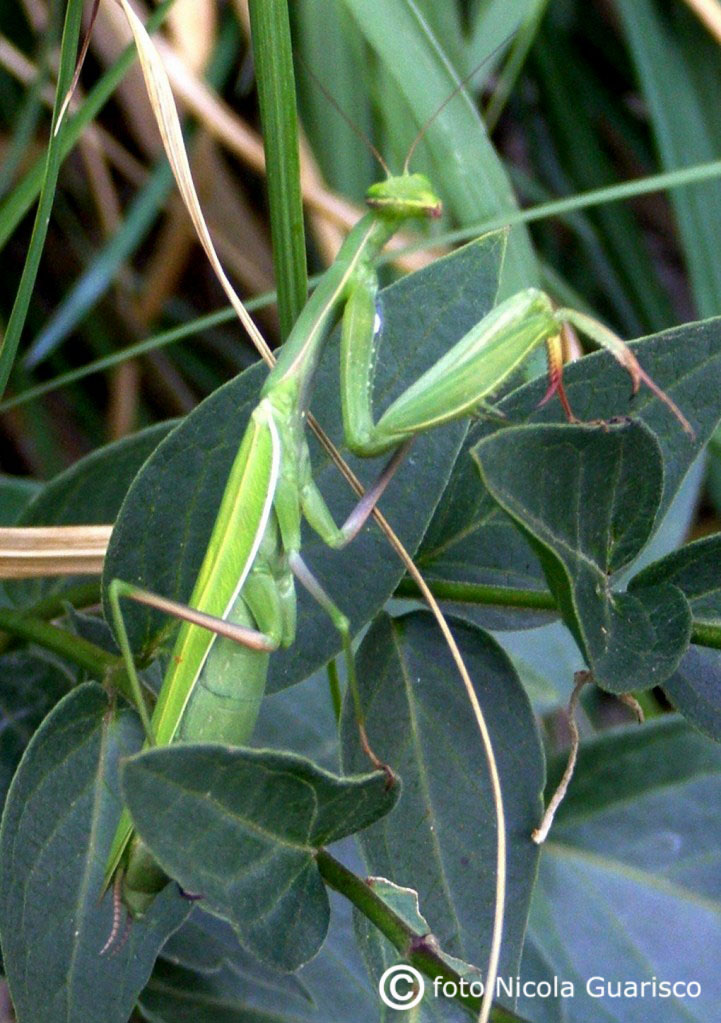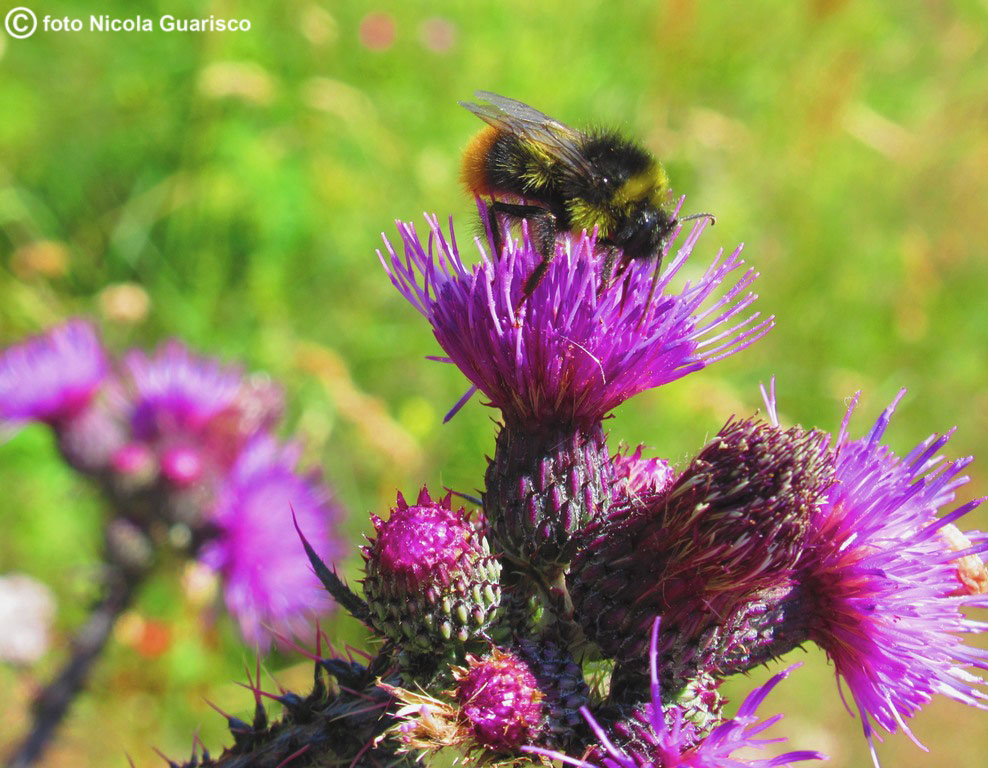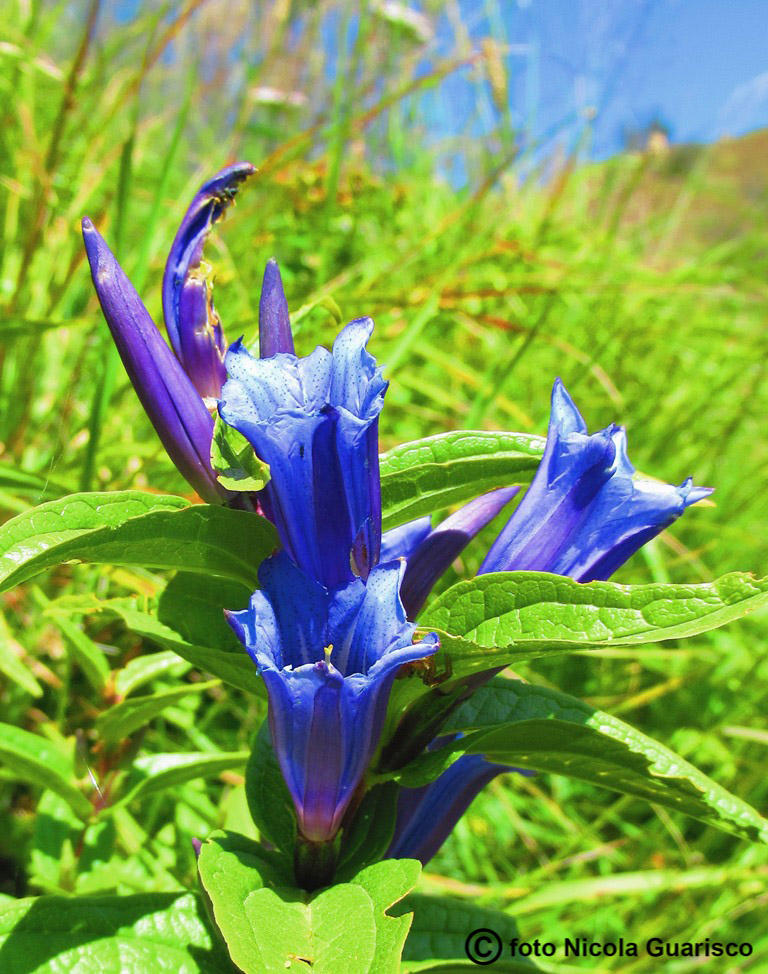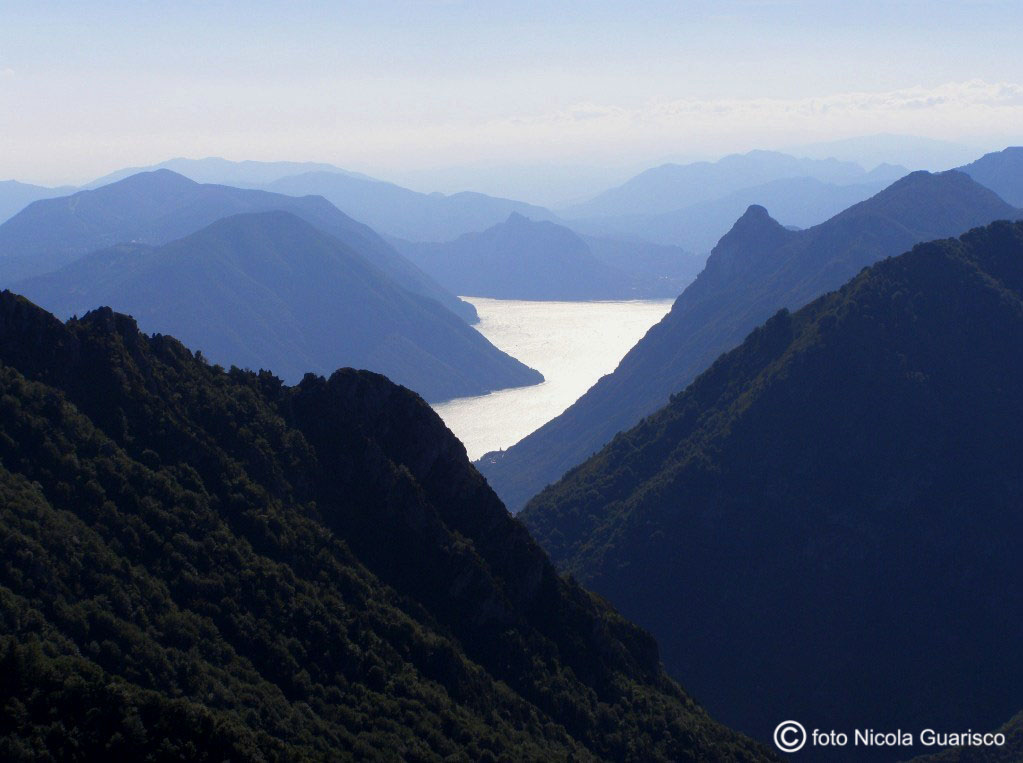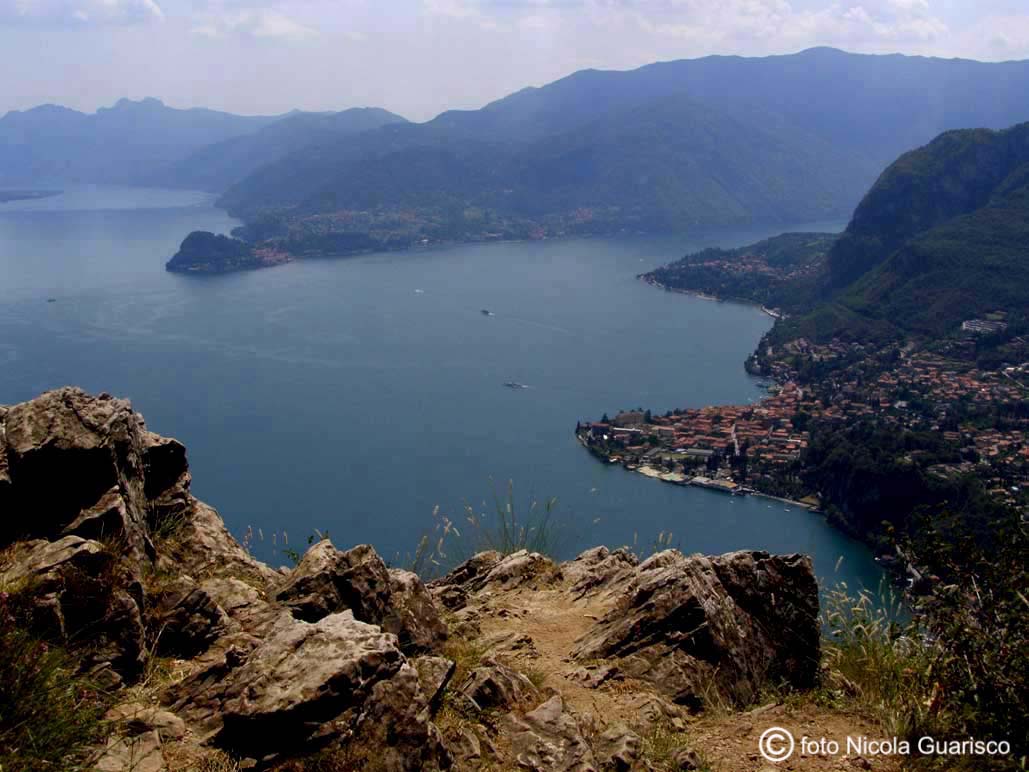 The unfailing impression of "a sea of mountains" inspired by the sight of the Lugano Lake against the afternoon light.
Rock cliffs overlooking Sasso Rancio, above Menaggio.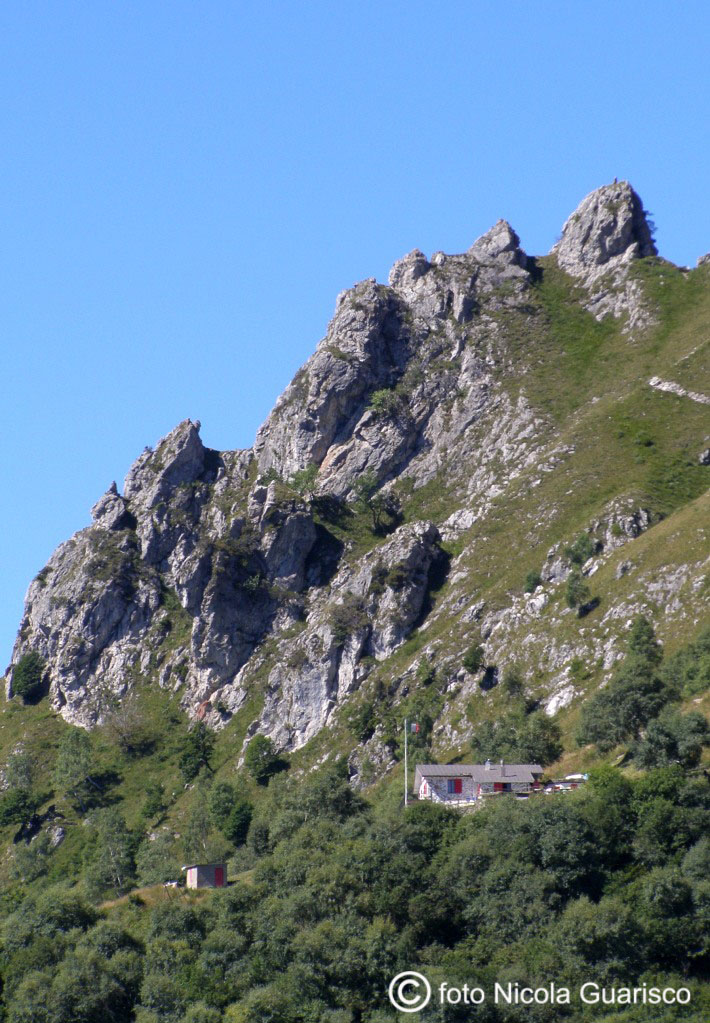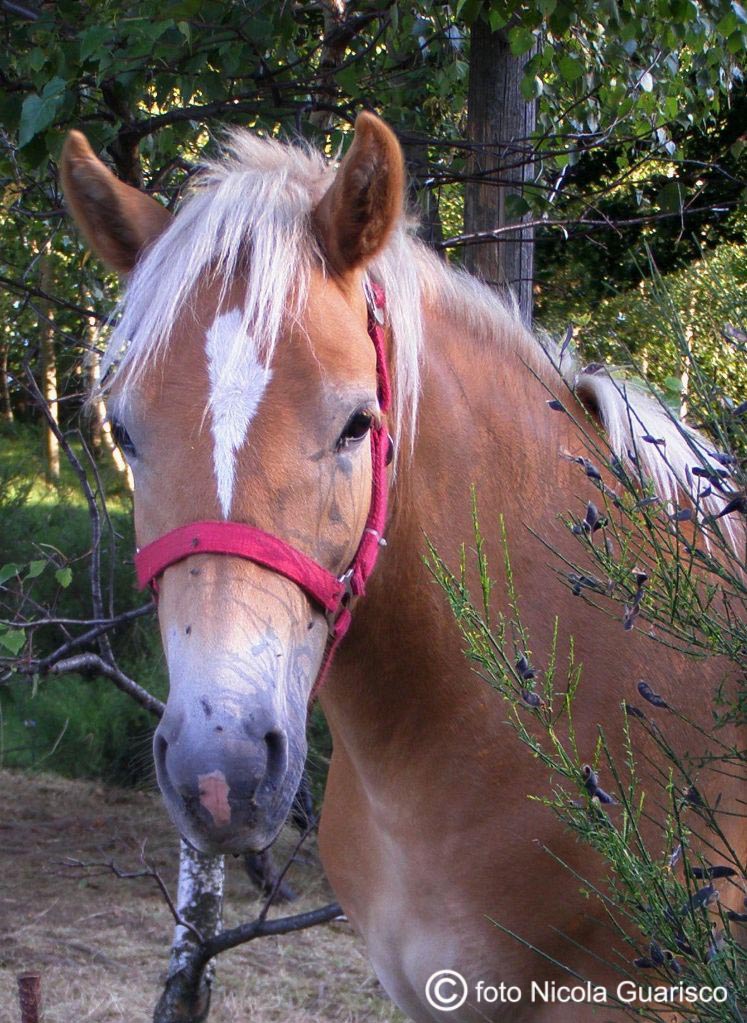 The Menaggio shelter dominated by mount Grona. A sweet gentle horse along the trail.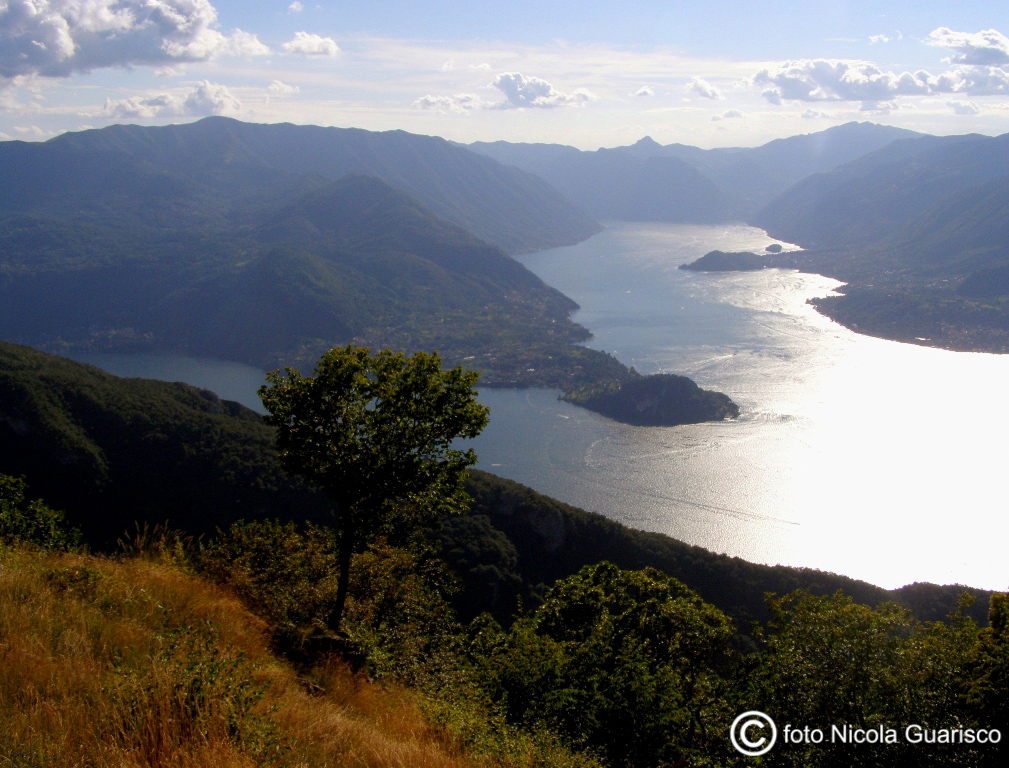 Sunset backlight viewed from the Sasso of Defendente (1321 mt.),
along the road Varenna-Lecco-Esino Lario.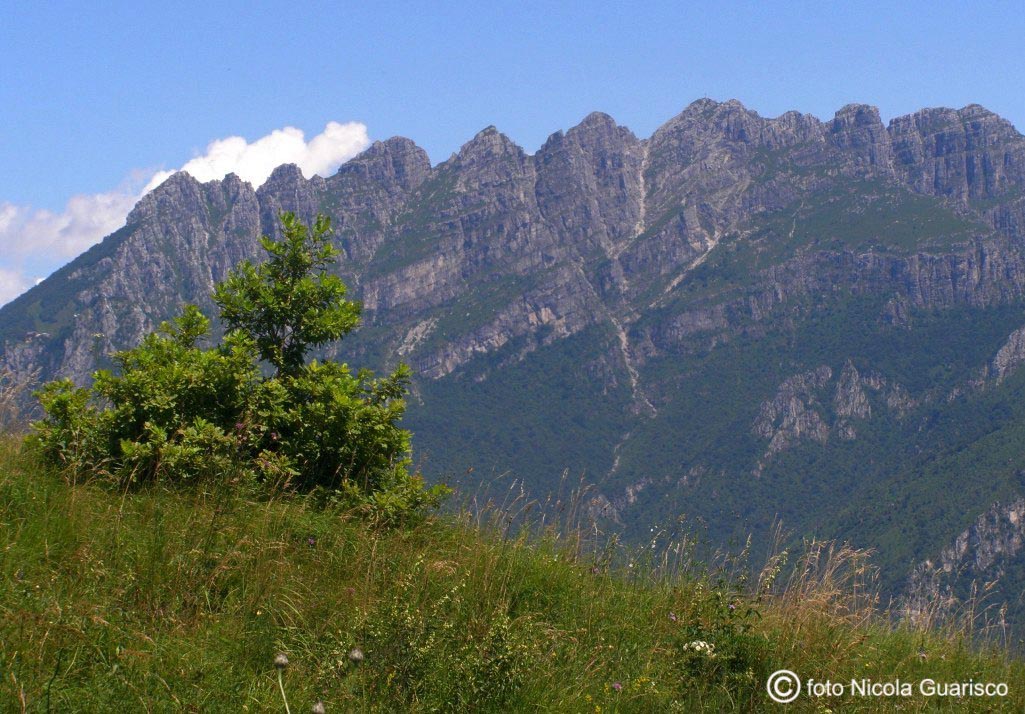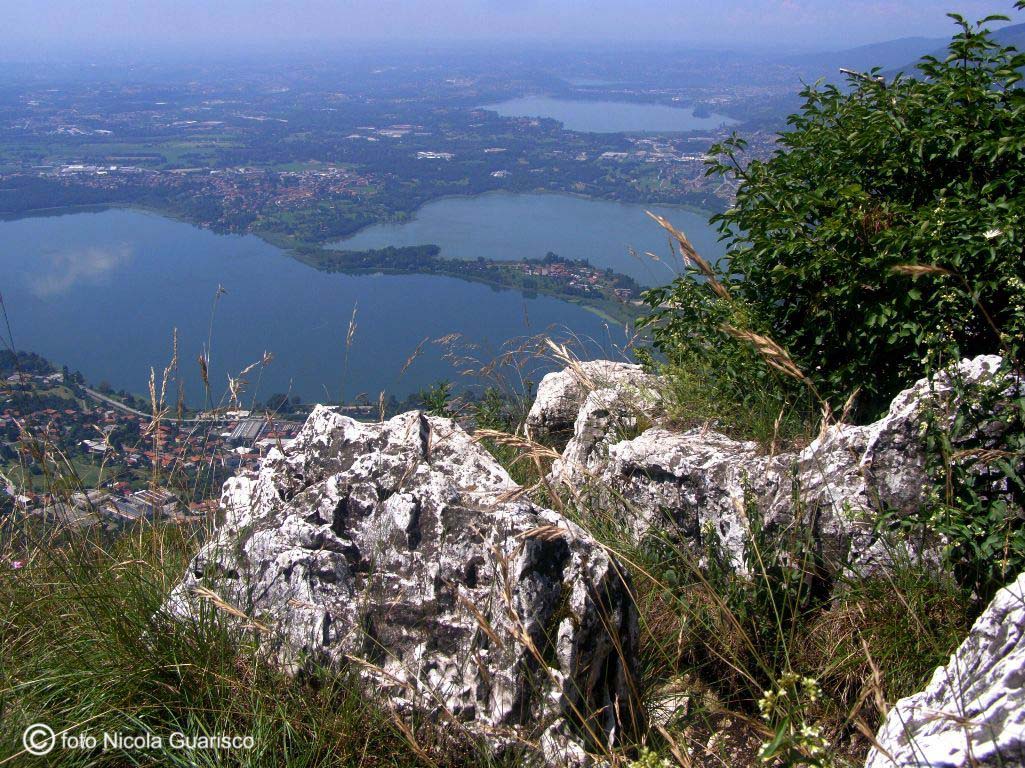 Lecco: view over the rocks of mount Resegone and the lakelets of Brianza from the tip of Mount Barro.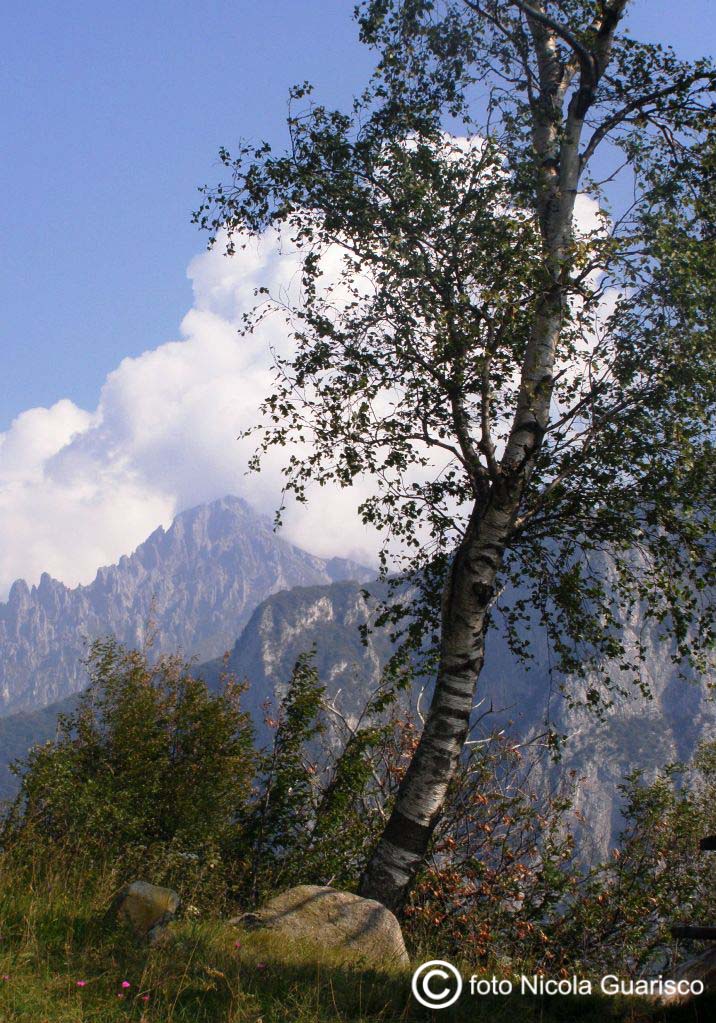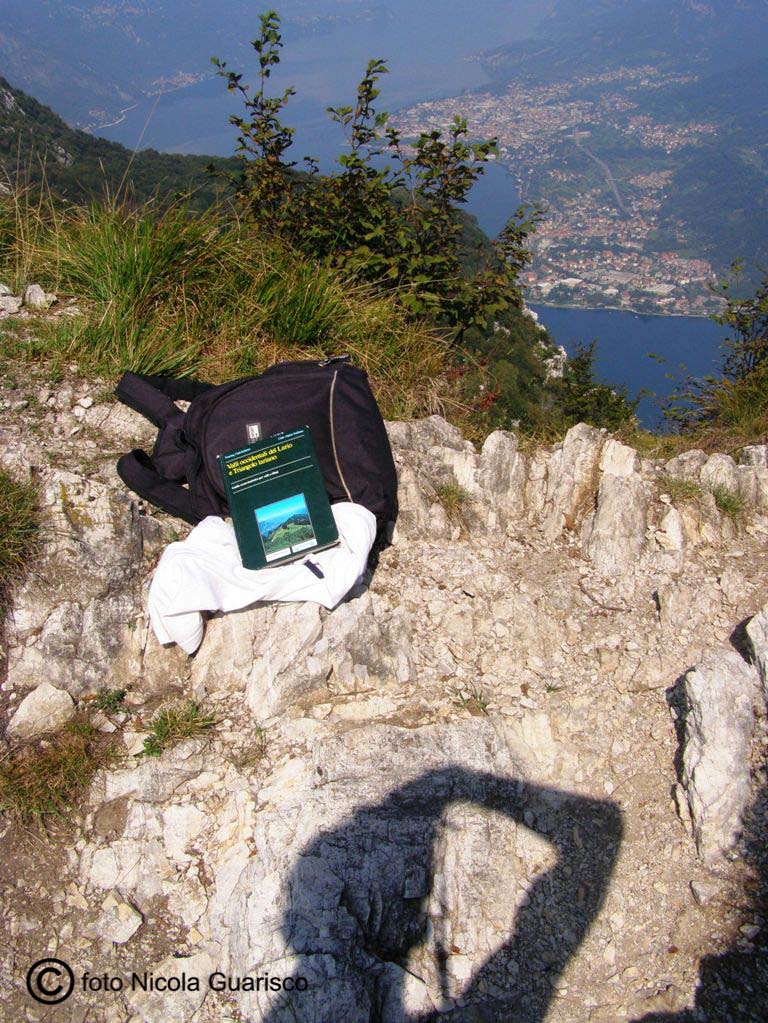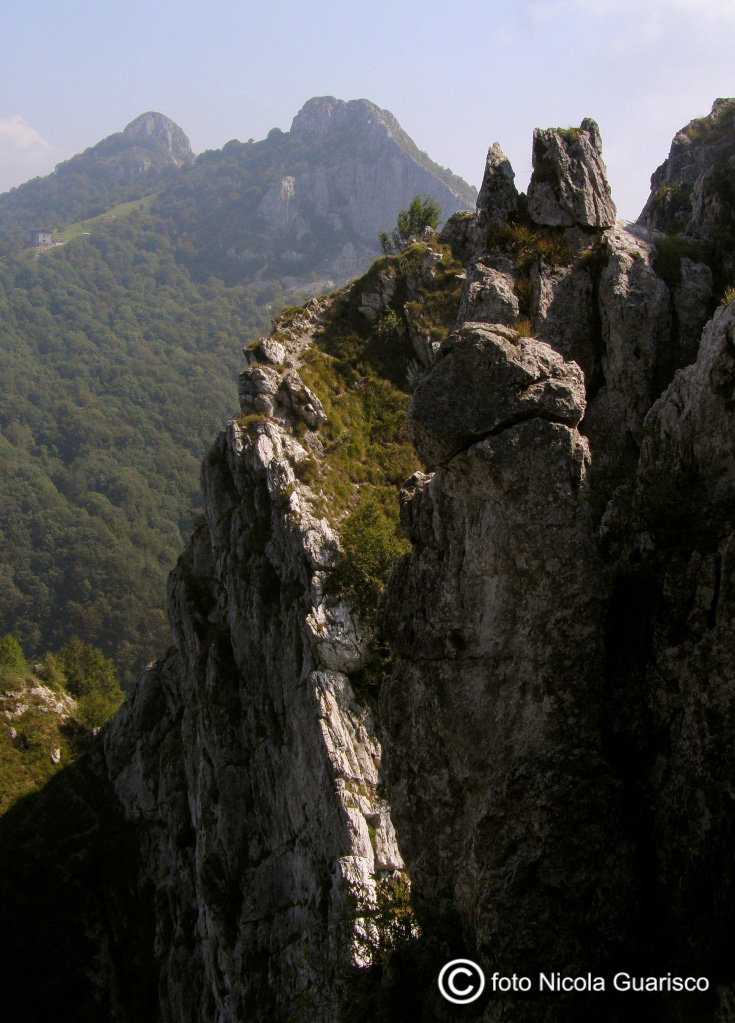 Ascending up the steep, rocky slope of Mount Moregallo.
Right: the western peak with a view of the Corni di Canzo.

Wild horses and the Corni di Canzo in the background.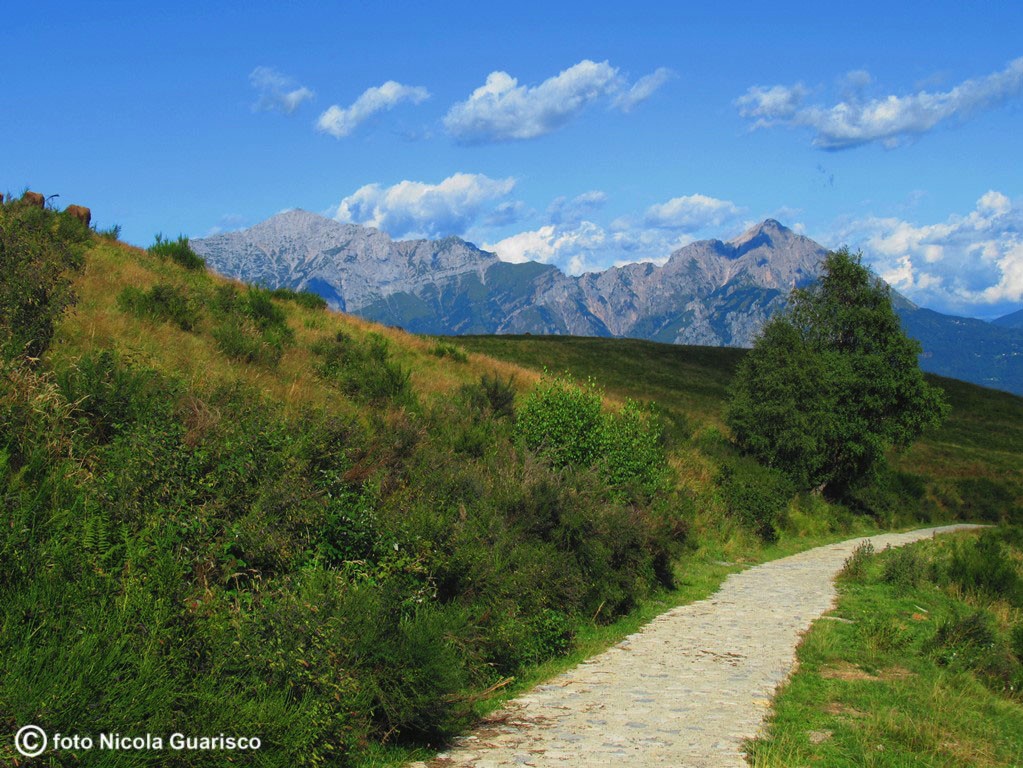 The rocks of the Grigna Mountains form a sharply outlined background.

The Grigna in winter: a small Himalaya.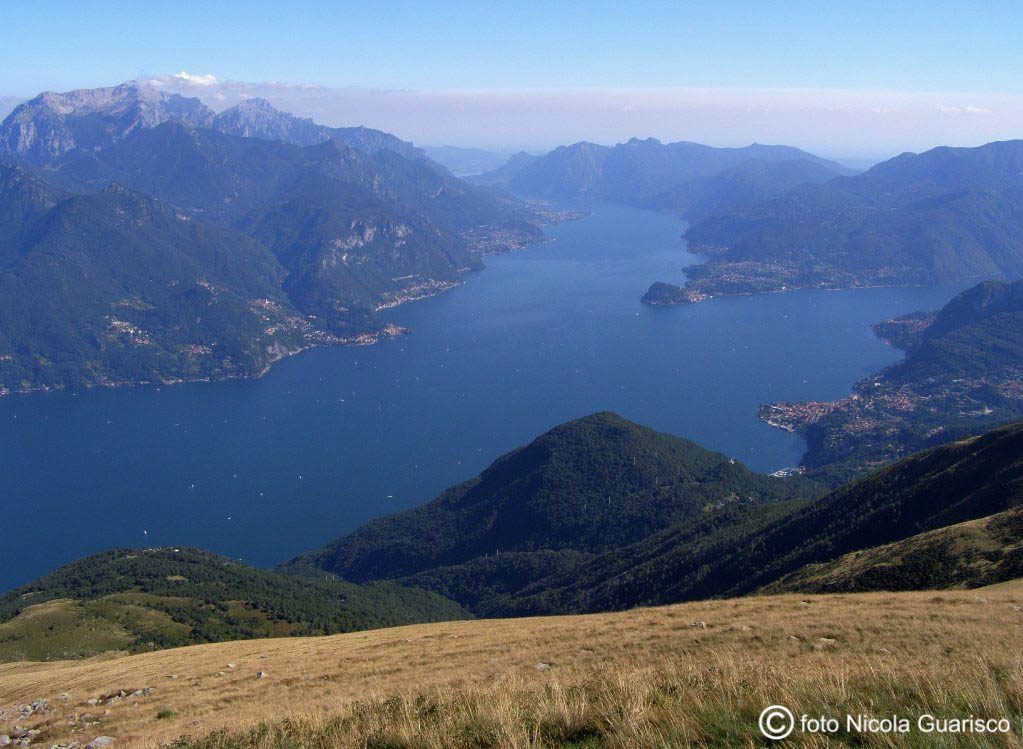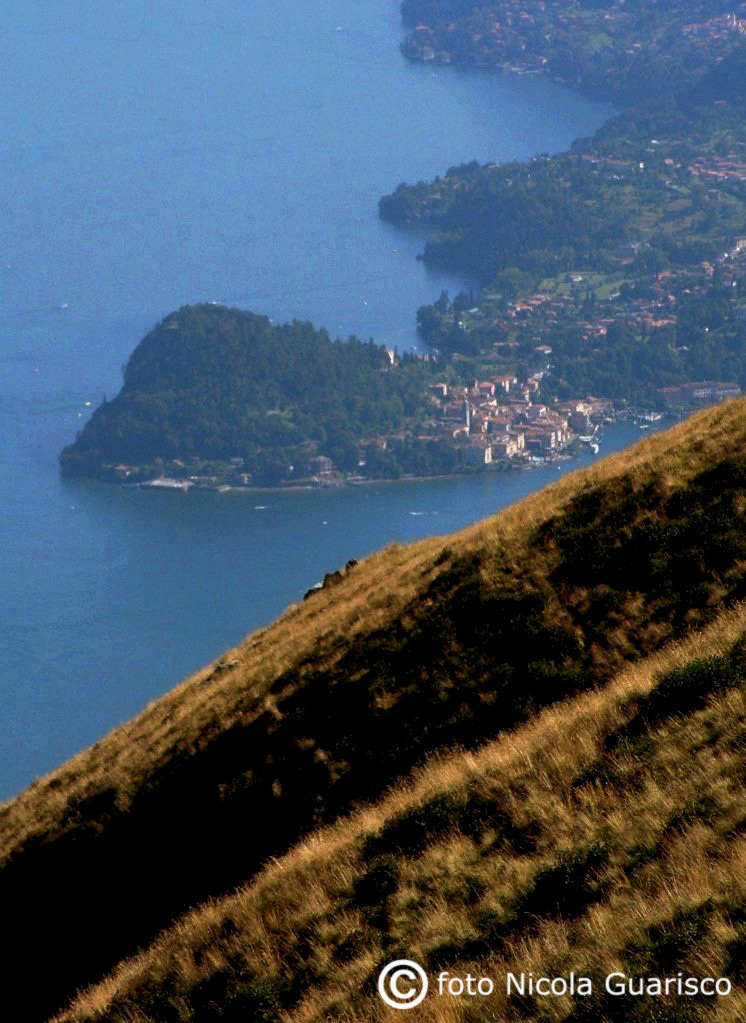 The Bregagno crag, at 2000 mt. of altitude, offers a spectacular view over most part of the Lario district.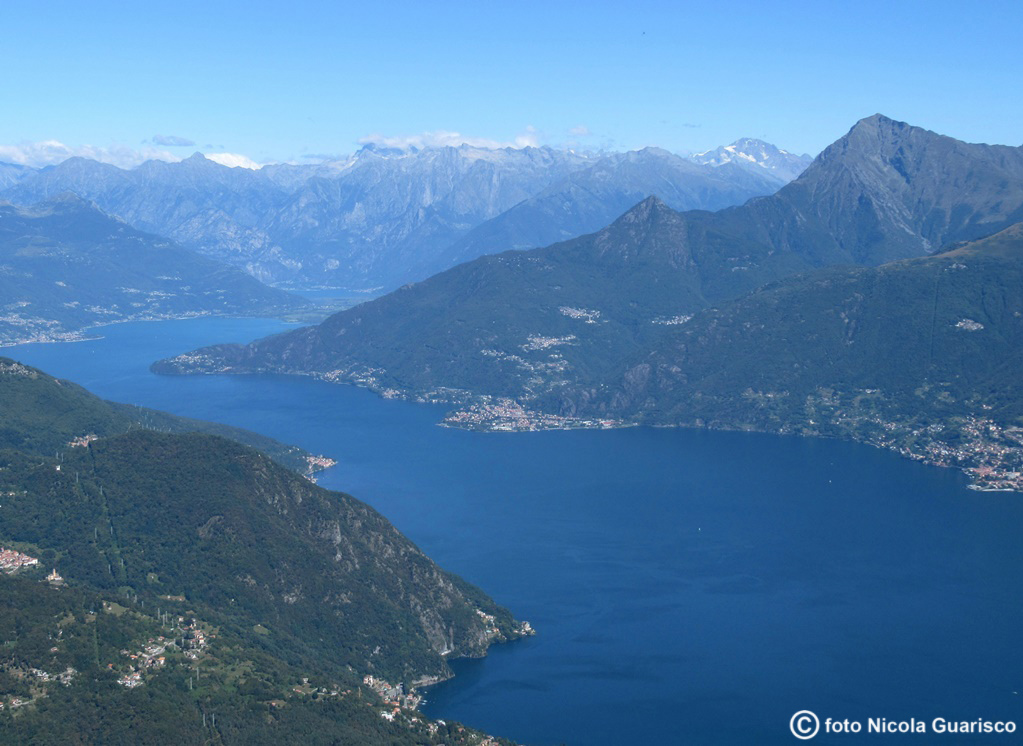 Upper Lario. Up here, in total solitude, spirituality is no longer an abstract concept. Meditation, nostalgia, memories of the past… a world out of time.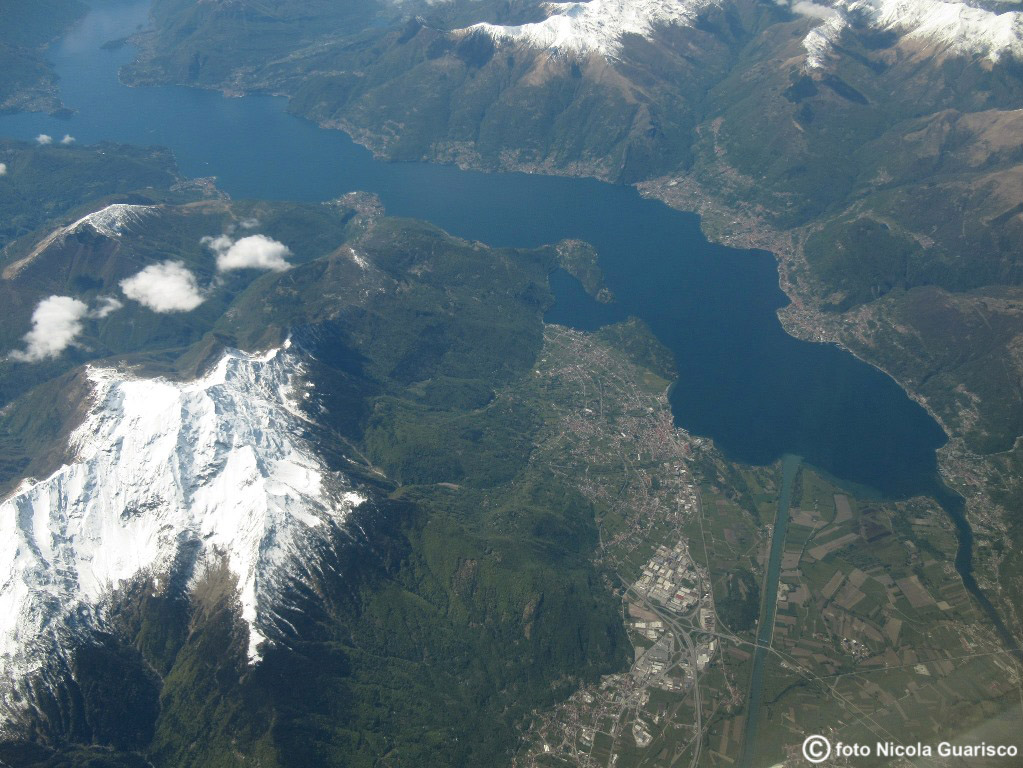 Upper Lake Como and Mount Legnone.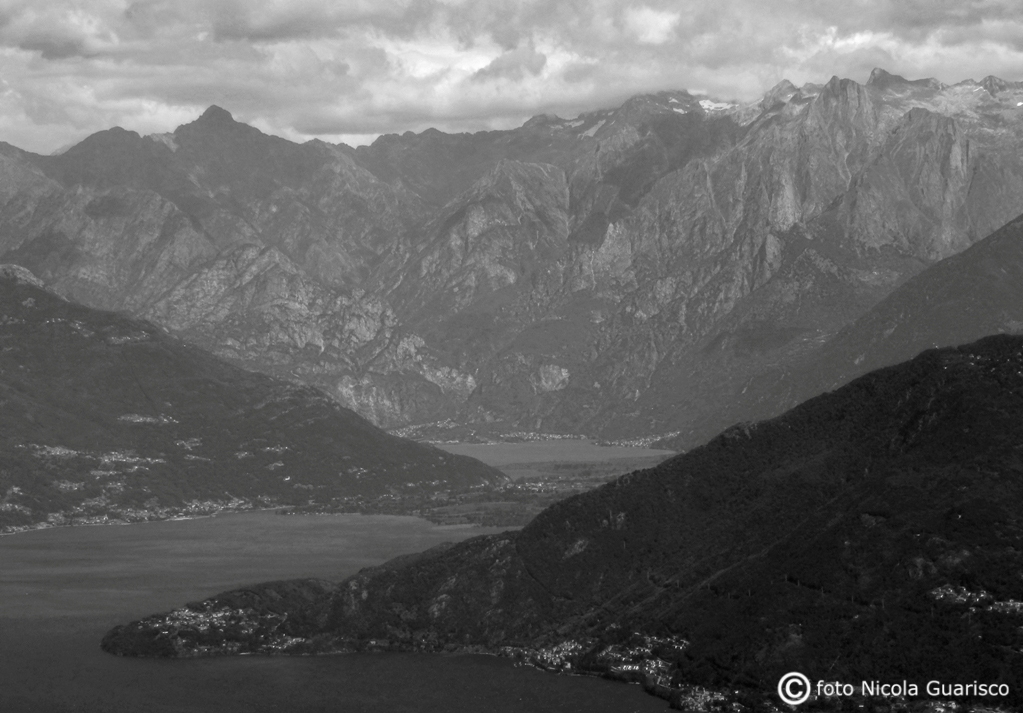 White and black are the colors that intensify the solemnity of the Alps, where Mount Manduino stands like a stone sentinel at the far end. It's the end of the Larian world. The small lake of Mezzola
also be seen in the picture.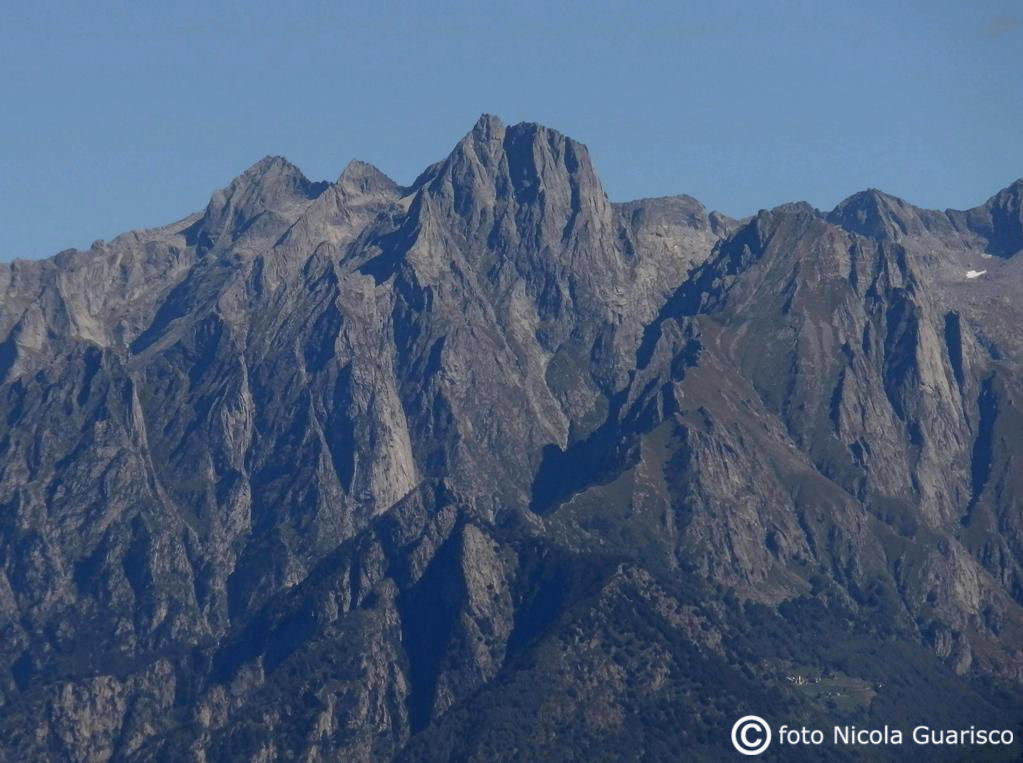 The Manduino (2888 mt.).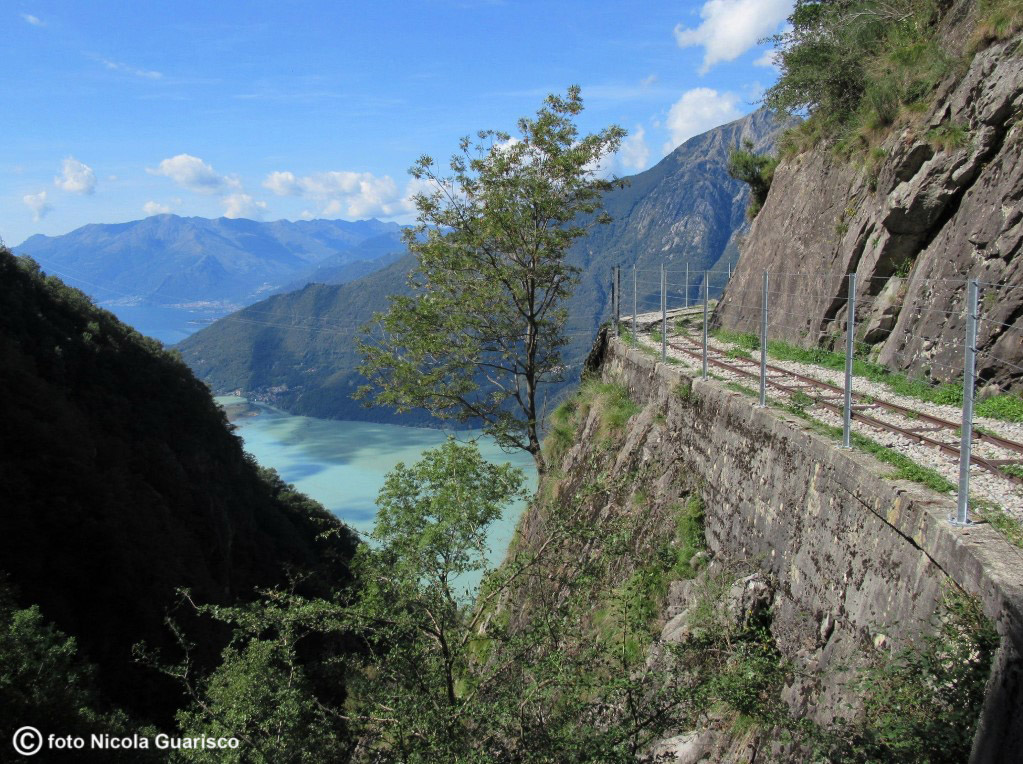 The "Tracciolino".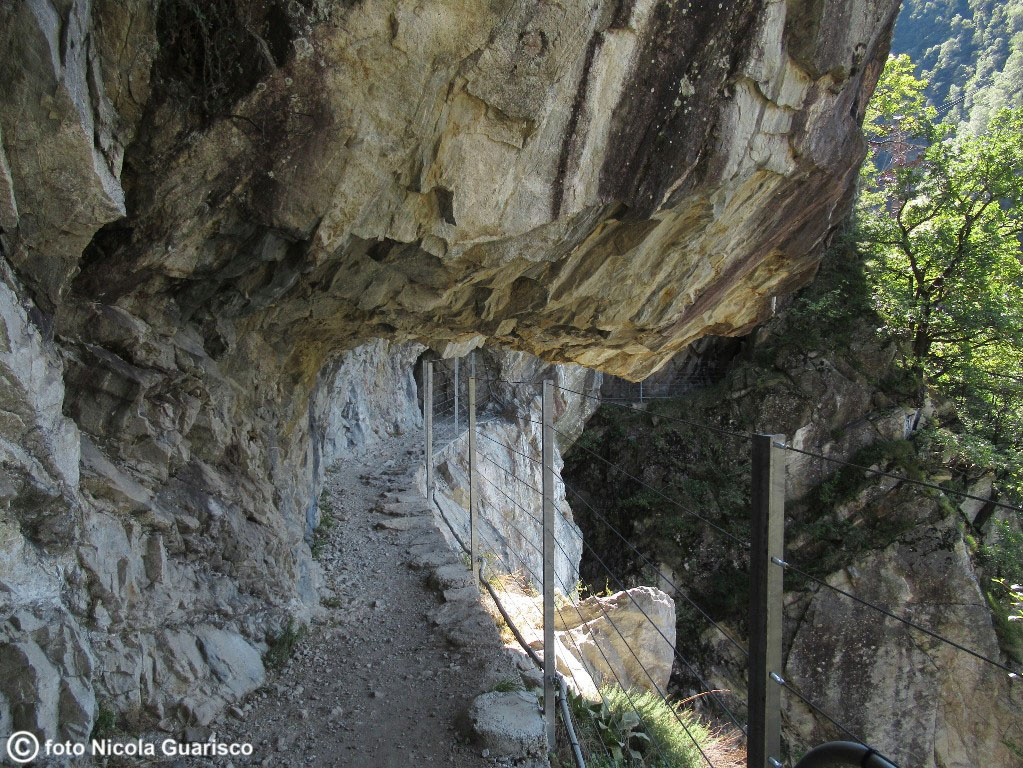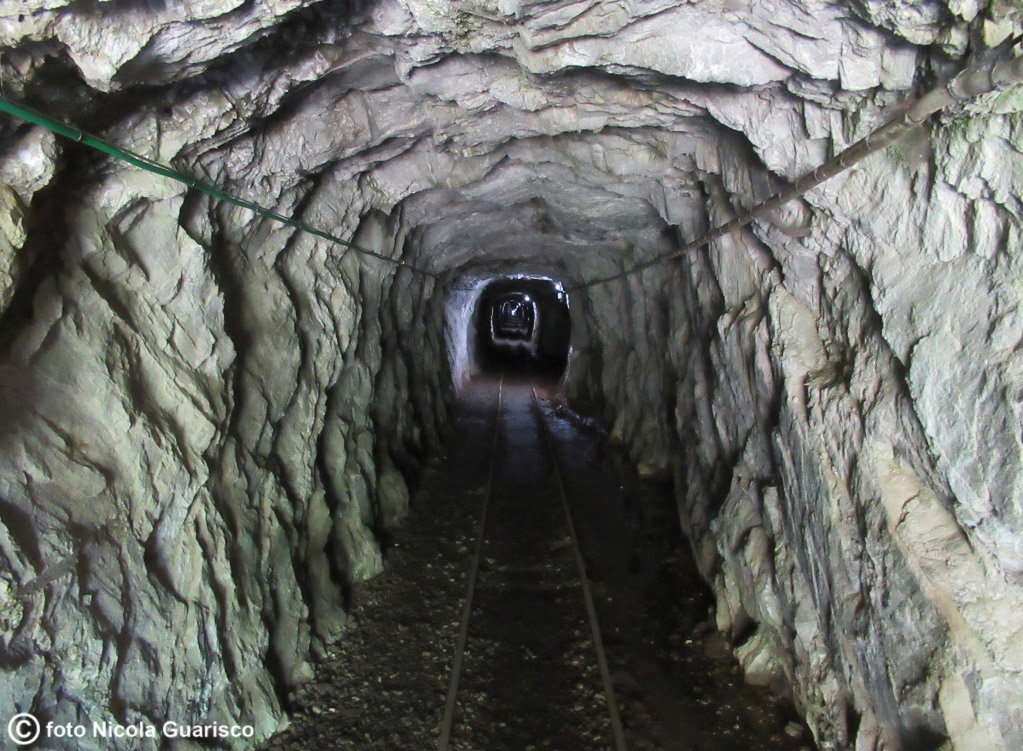 Caves and tunnel on the "Tracciolino".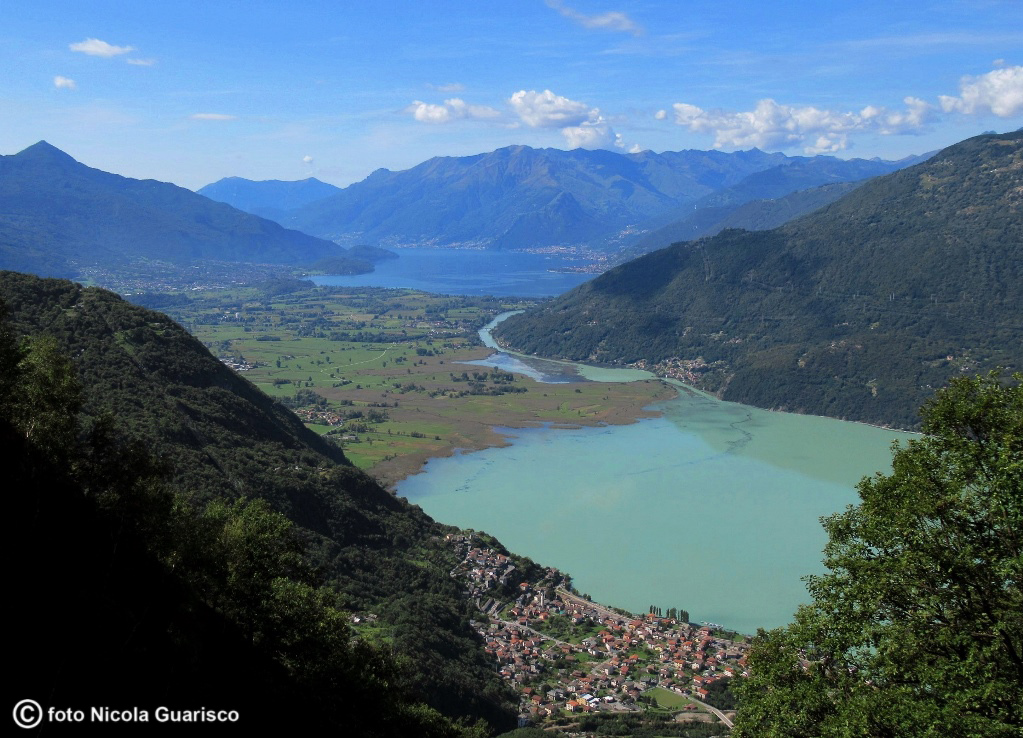 The end of the Lake Como, with Mera River and Lake Mezzola.