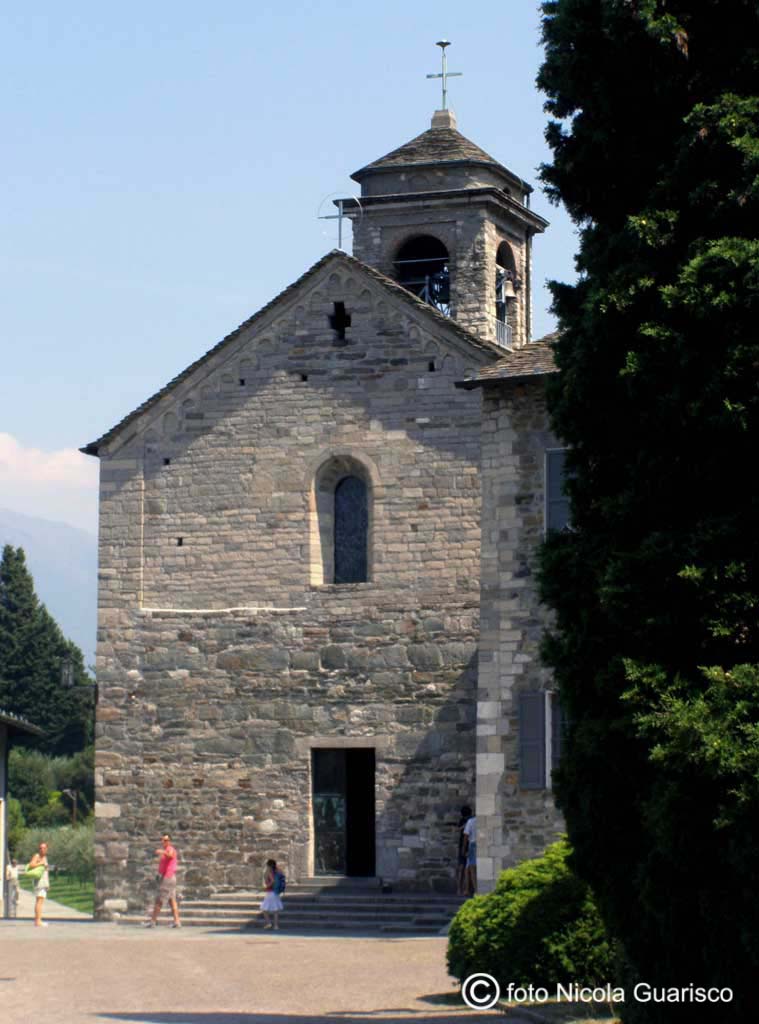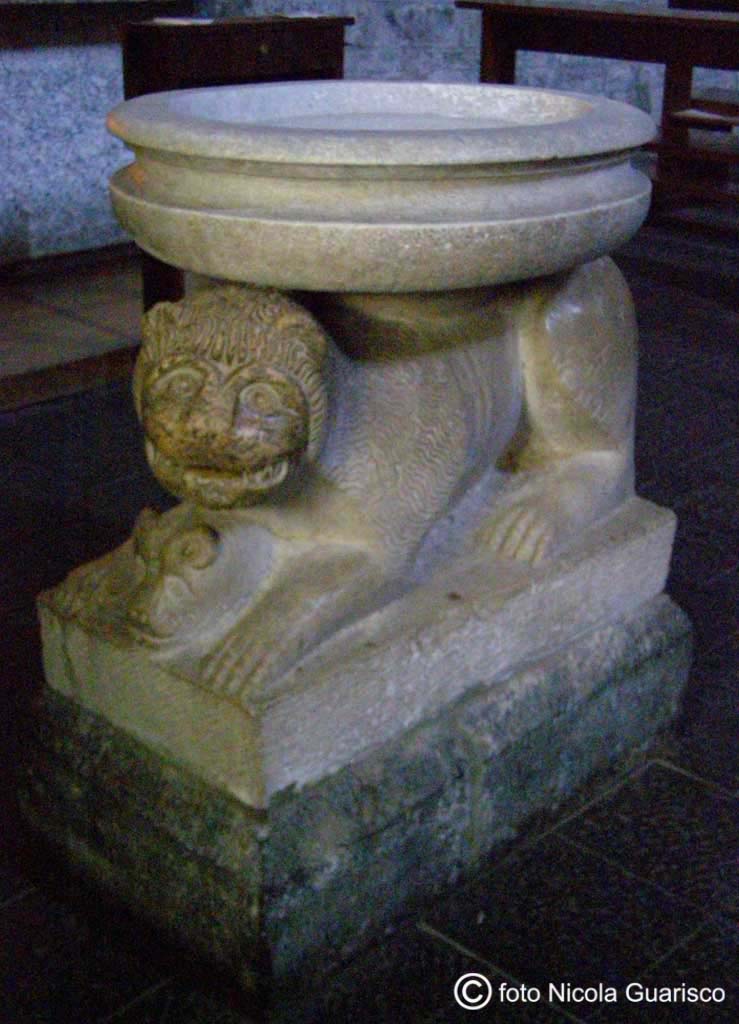 The small monastery, set on a solitary peninsula at the lower part of the lake, was erected in the 11th century by Cluniac monks. Today it is property of the Cistercian monks. Ardizzone, bishop of Como, commissioned the original oratory around the year 610.
At the entrance of the church of S.Nicolò stand two marble lions, each holding an aspersorium.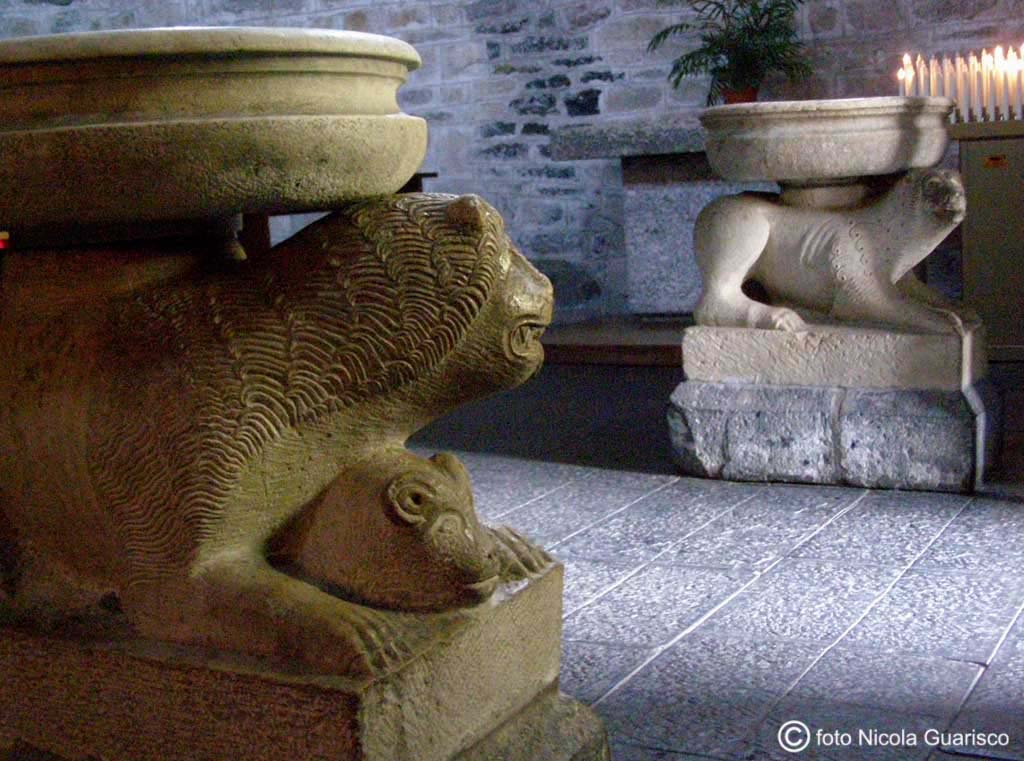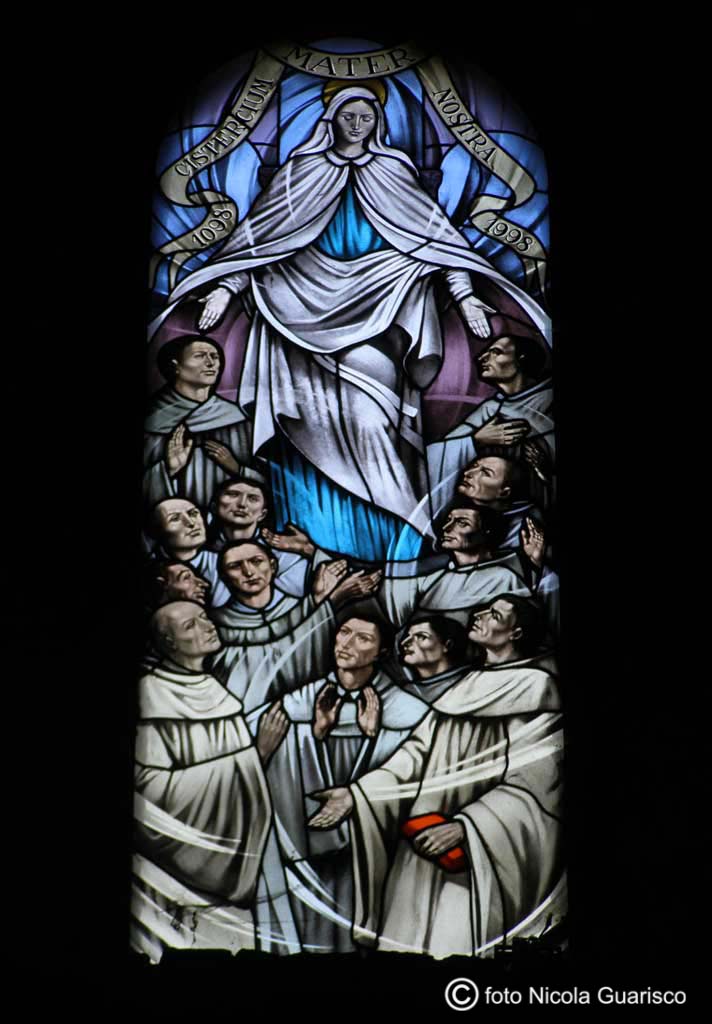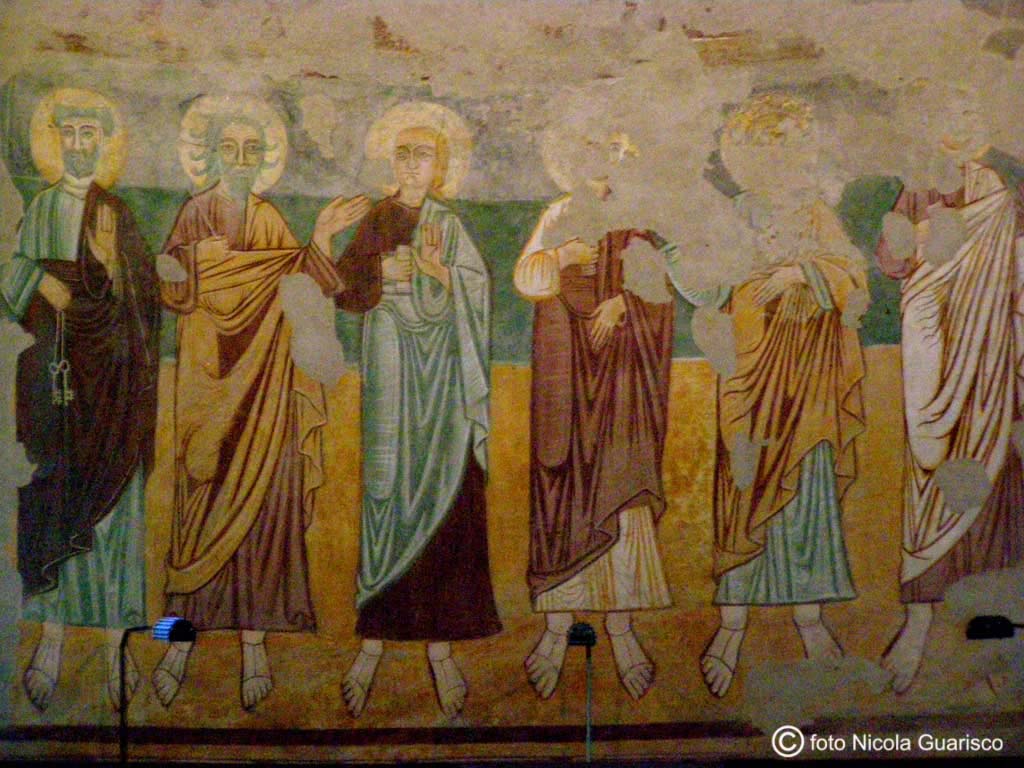 Detail of the lions.
The faded frescoes of the apsis
of Byzantine inspiration.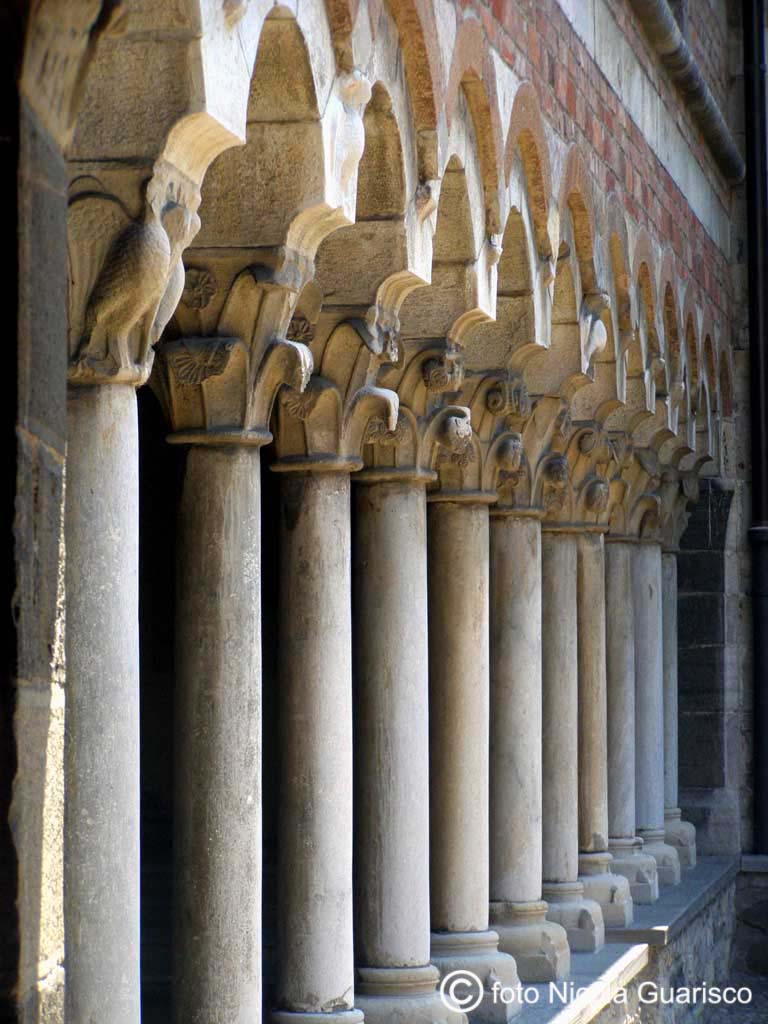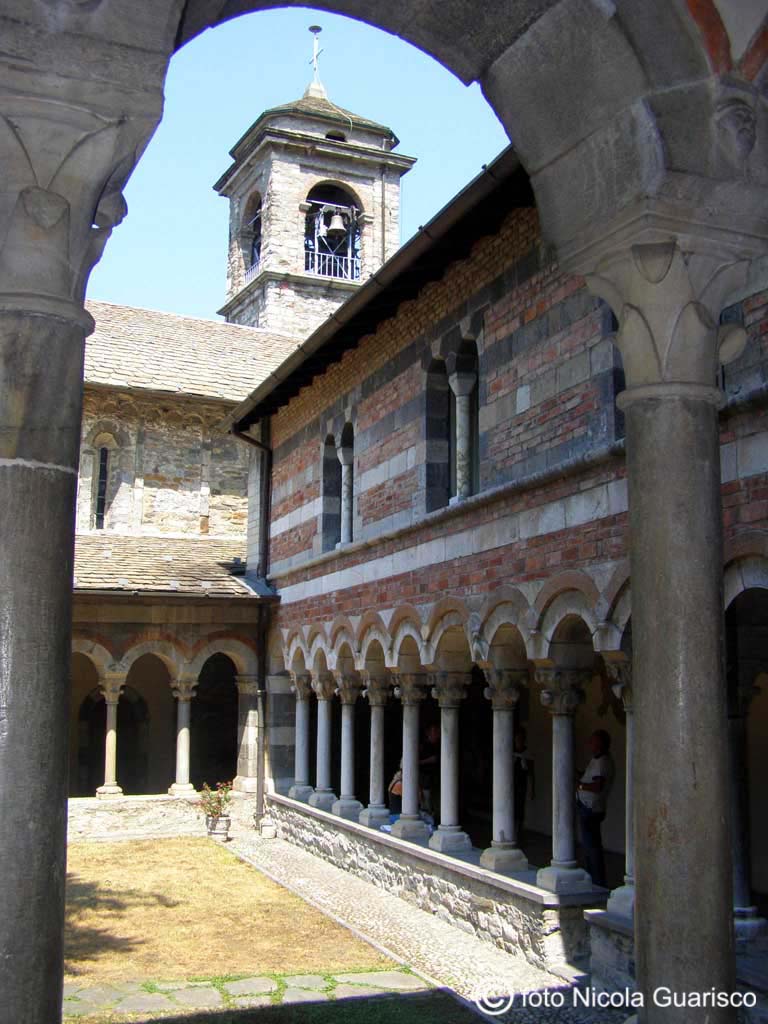 The beautiful and asymmetrical Romanesque-Gothic cloister, built upon a steep declivity, dates back to 1257.
The capitals are decorated with leaves, animals and human heads, following the Romanesque tradition. The arches feature red bricks and strips of different colours. The rear wall features a mural calendar with images of saints and episodes of rural life linked to the various months of the year.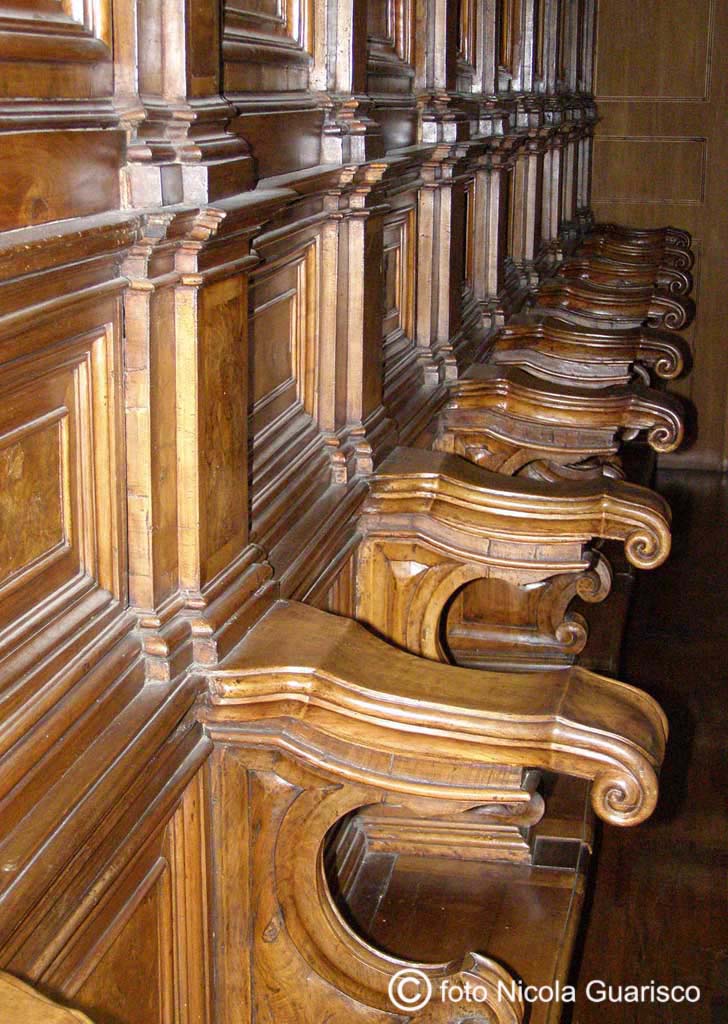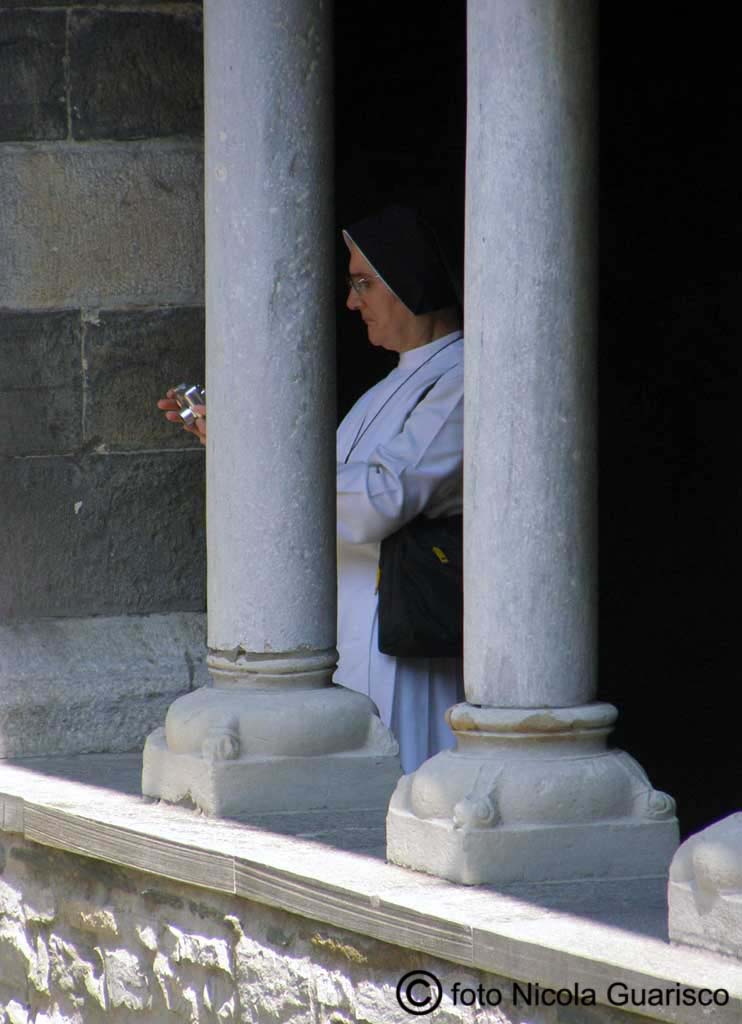 The high-backed chairs of the chapter house.
Nuns too delight in photography….

The landscape that surrounds the abbey is steeped in a truly mystical atmosphere. The Piona peninsula stands out against the massive rocky mountains that overlook the end of the lake. Shot taken from Corenno Plinio.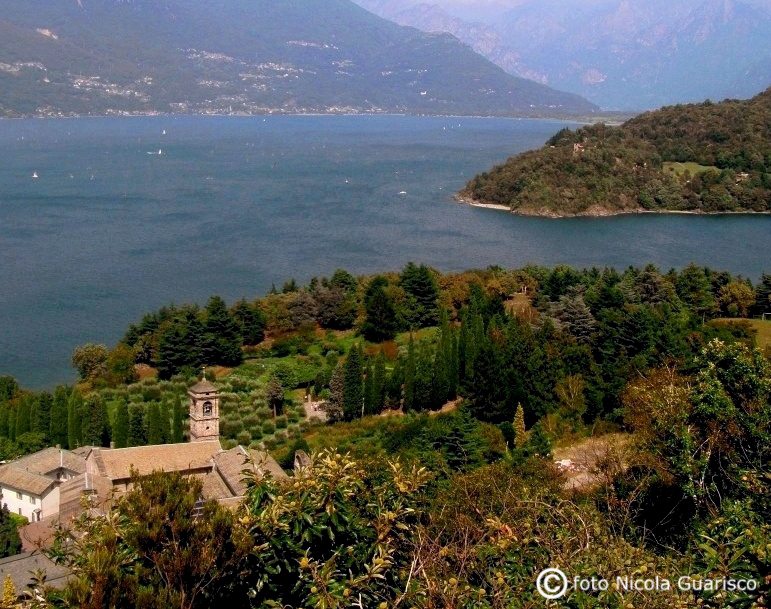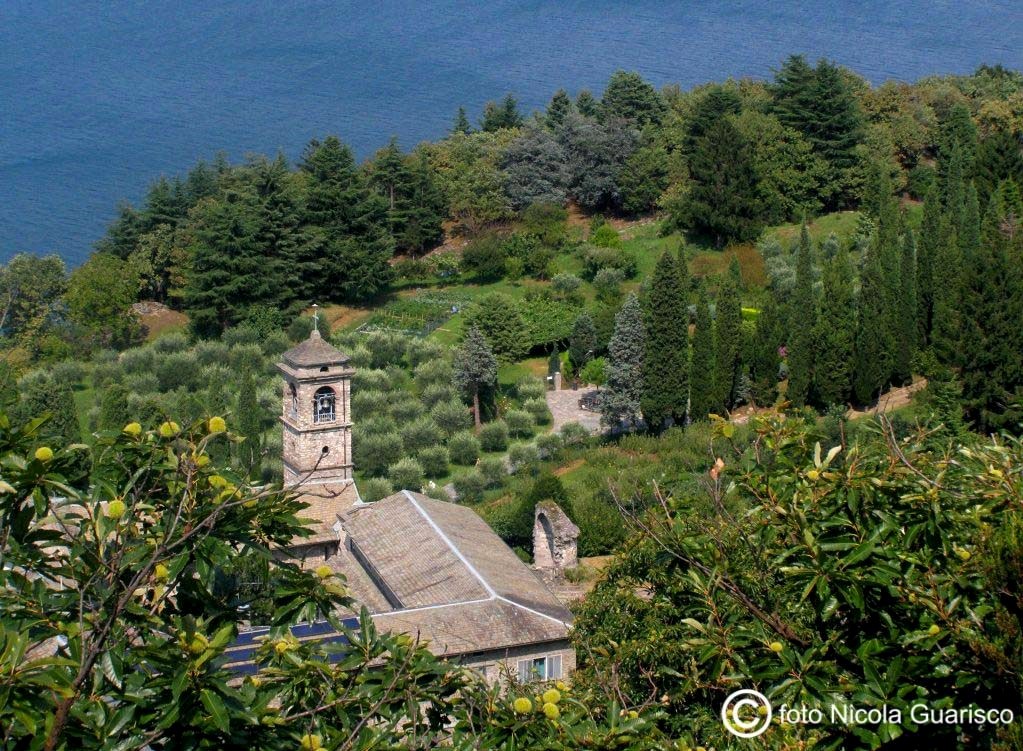 Overall panorama.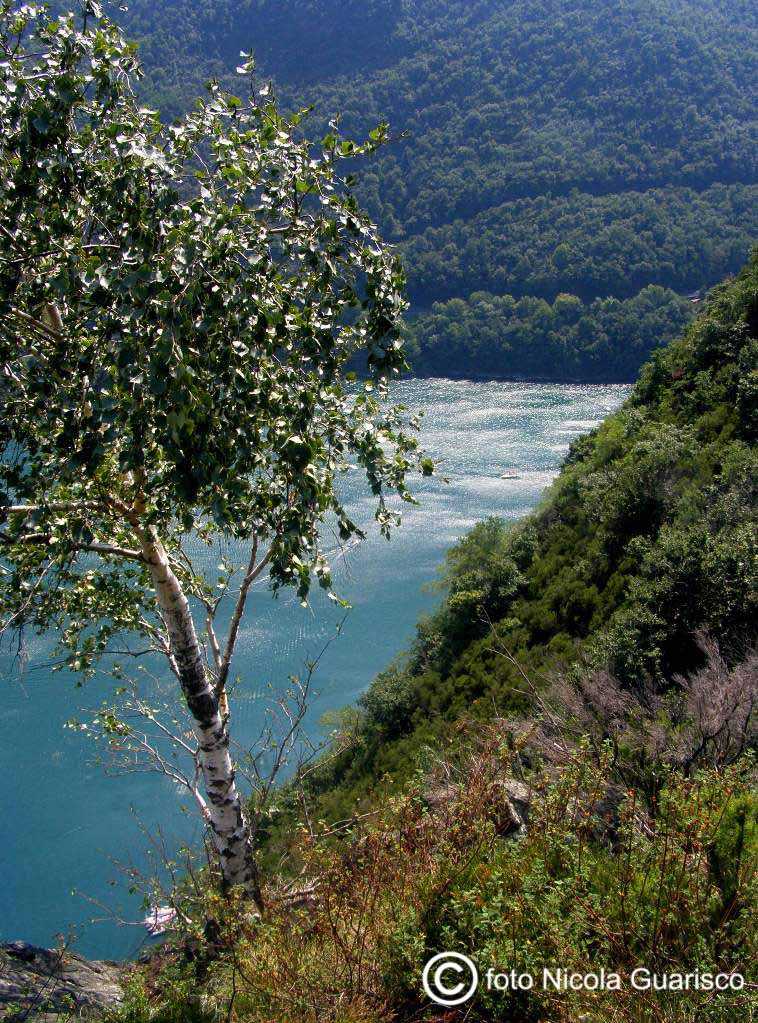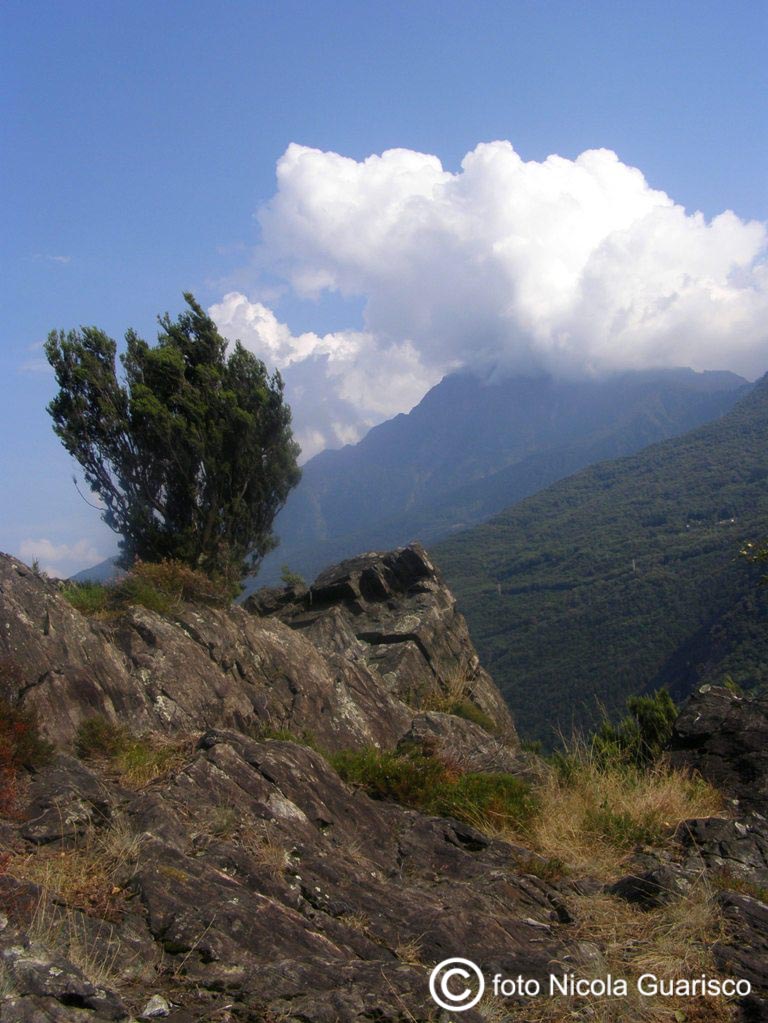 Craggy landscape along the promontory, under the imposing mount Legnone.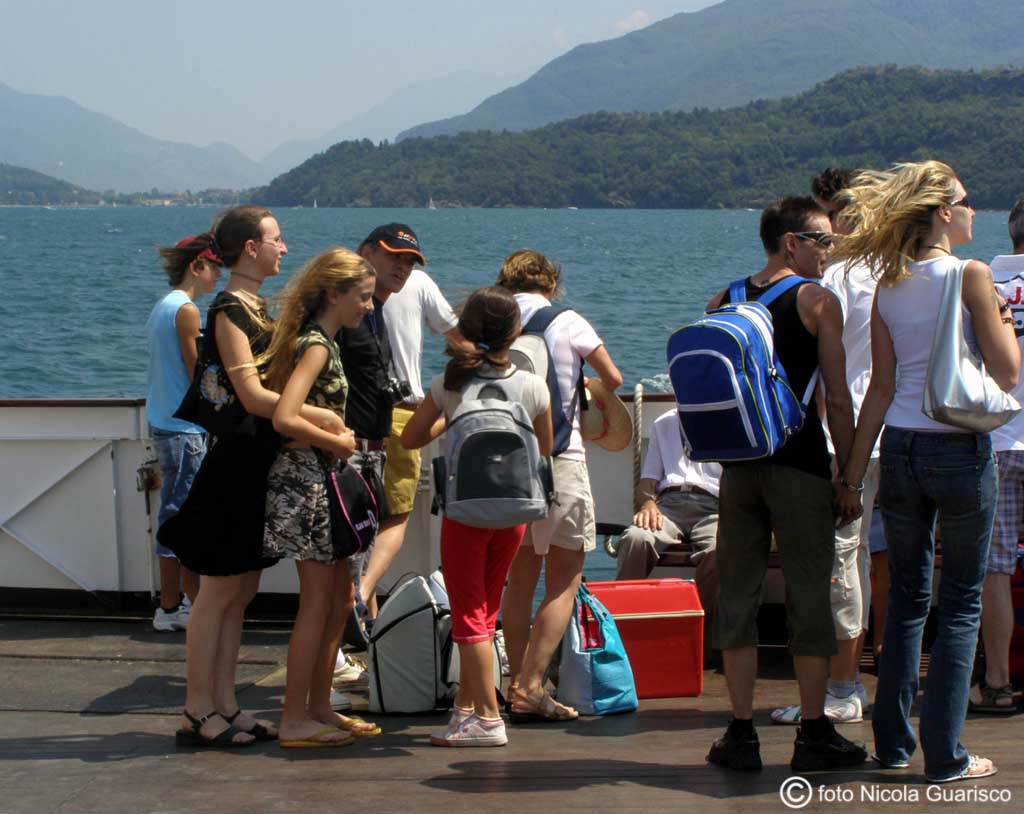 A group of children with the wind blowing through their hair, ready to disembark from the steamship to visit the abbey. The long route that runs from Como to Piona is a classic Larian itinerary.
See also:
Church of S.Maria del Tiglio (Gravedona).