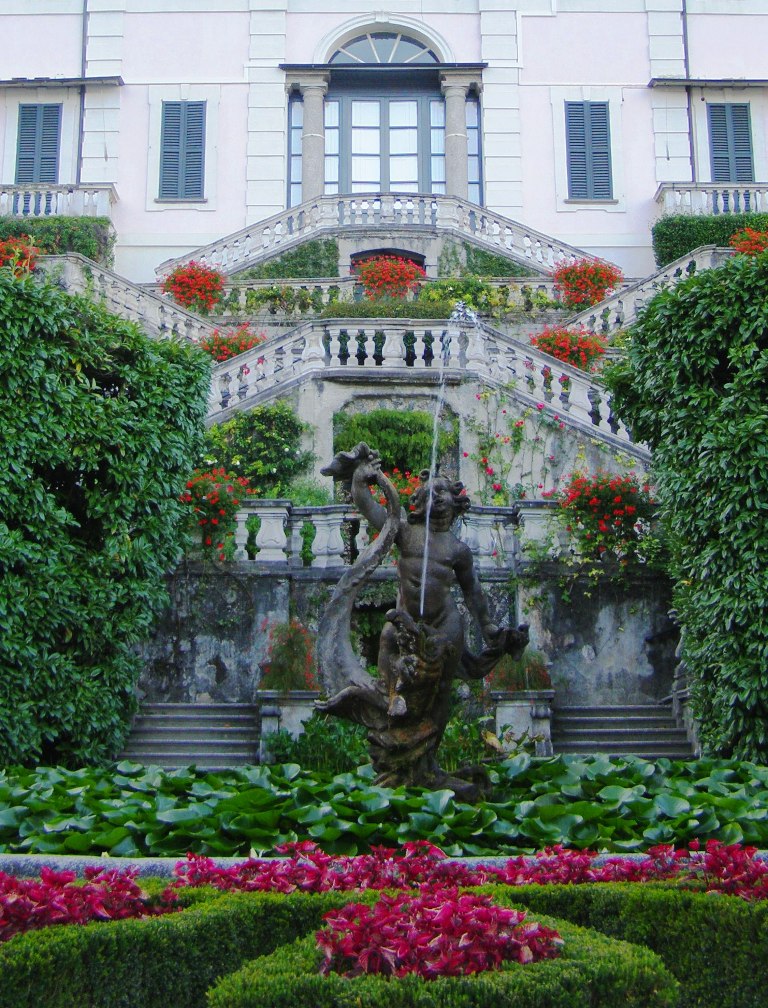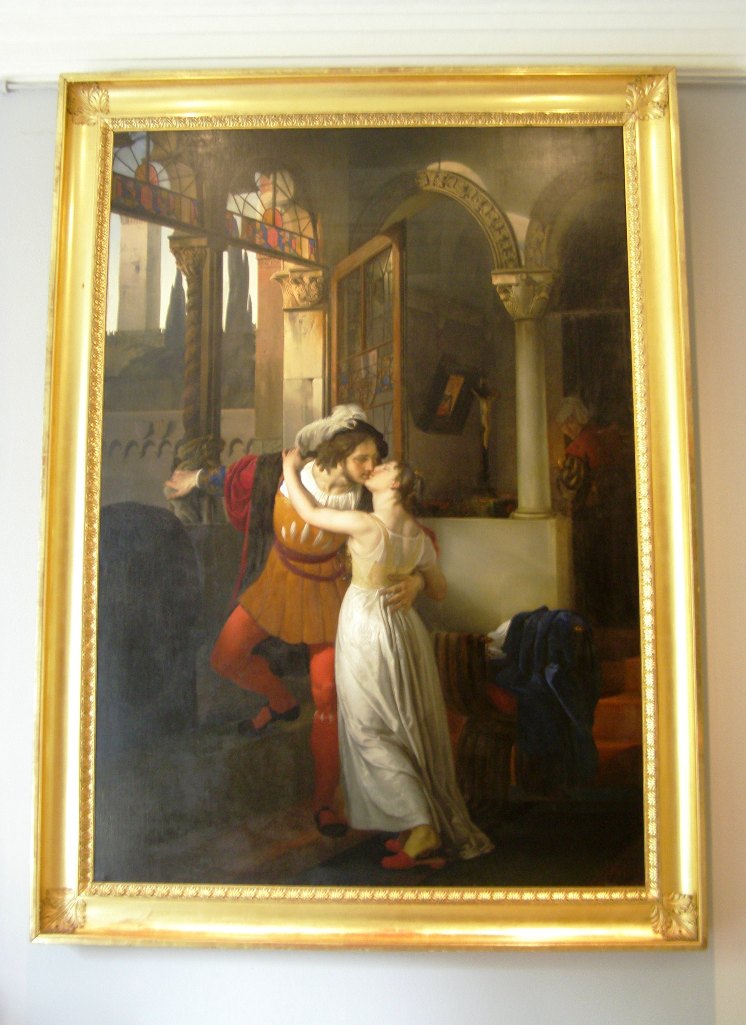 The scenographic stairway.
The bust of Sommariva and the group of Venus and Mars
(Luigi Acquisti, 1805).
The Tapestry room with the eighteenth-century tapestry in silk and wool by François Var der Borght and, in front, pottery belonging to the Sachsen-Meiningen family.
The famous painting The Last Kiss of Romeo and Juliet,
by Hayez (1823).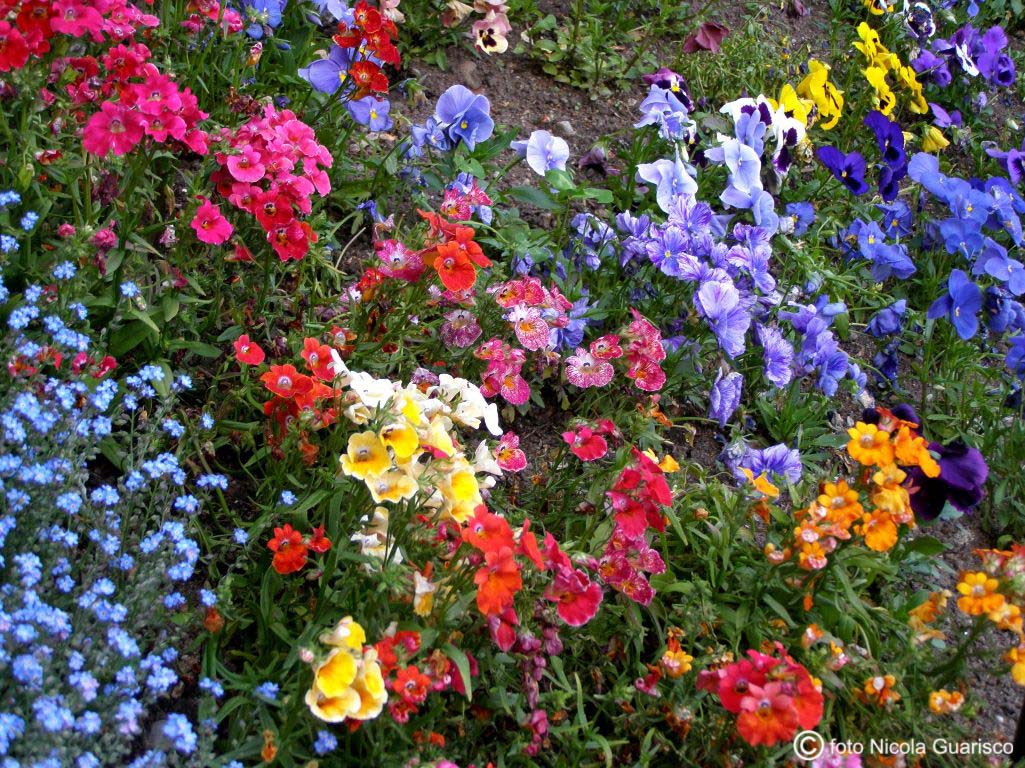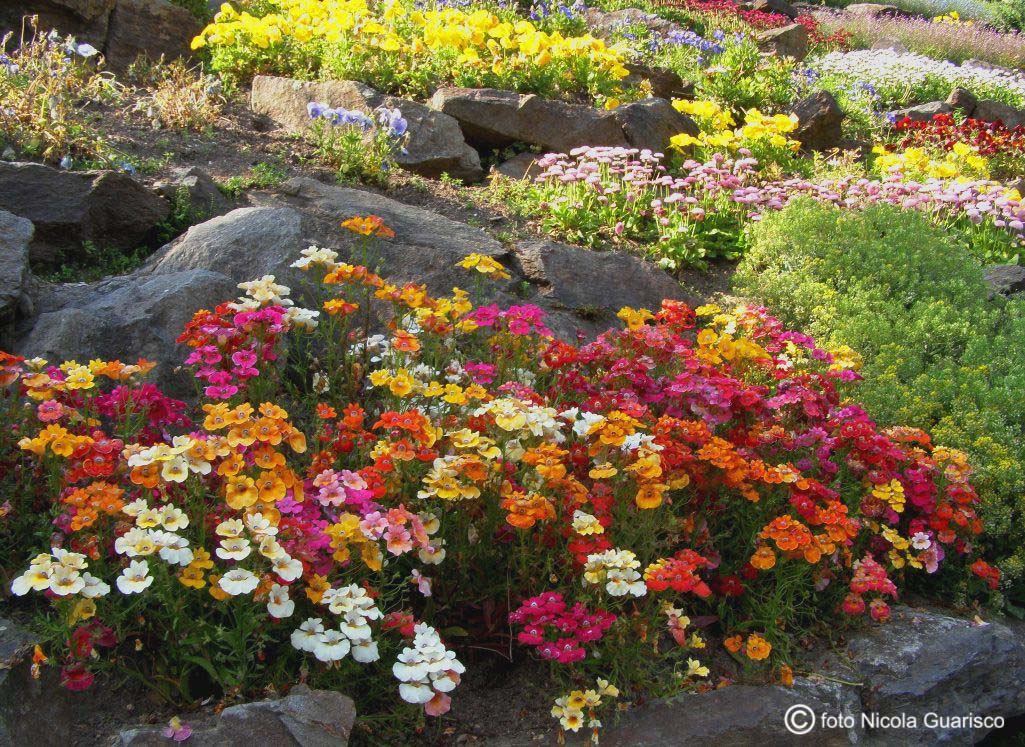 Villa Carlotta
Although it is less prestigious than Villa d'Este and lacks in fascination compared to the legendary villa Pliniana, Villa Carlotta still stands out as one of the most visited among the great villas of the Lario, a mass-tourism destination, principally in spring time. The spacious park rich with exotic plants, and the villa interior with halls and salons decorated with furniture of the epoch, magnificent tapestries, statues by Canova and an original painting by Hayez, render this villa an authentic piece of art. It was Lawyer Gian Battista Sommariva who brought these art treasures together. Sommariva, art enthusiast and amateur agronome, acquired the palace in 1801 and transformed large areas of the gardens by adopting the new canons of the English-style garden. Following his death, the villa was sold for 780.000 lire to the queen of Prussia, Marianna of Nassau, which, in turn, donated it her daughter on occasion of her marriage to Duke Georg II von Sachsen-Meiningen. Carlotta died in 1855 at only 23 years of age, but the Meiningen family, who had converted the villa into a summer residence, restyling the garden according to the late-Romantic canons of the time, kept the property until the outburst of World War I. The great C featured on the entrance gate does not stand for Carlotta but refers to the first owner, marquis of Milan Giorgio Clerici, who had erected the villa in 1690. As of today, Villa Carlotta is property of the Italian government.