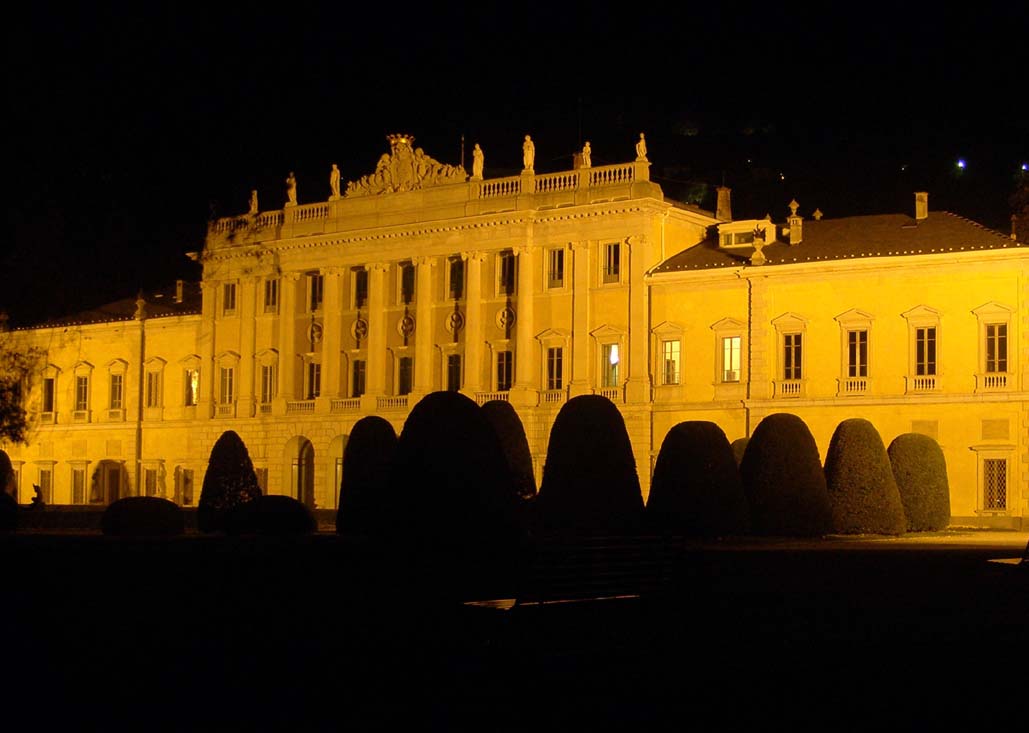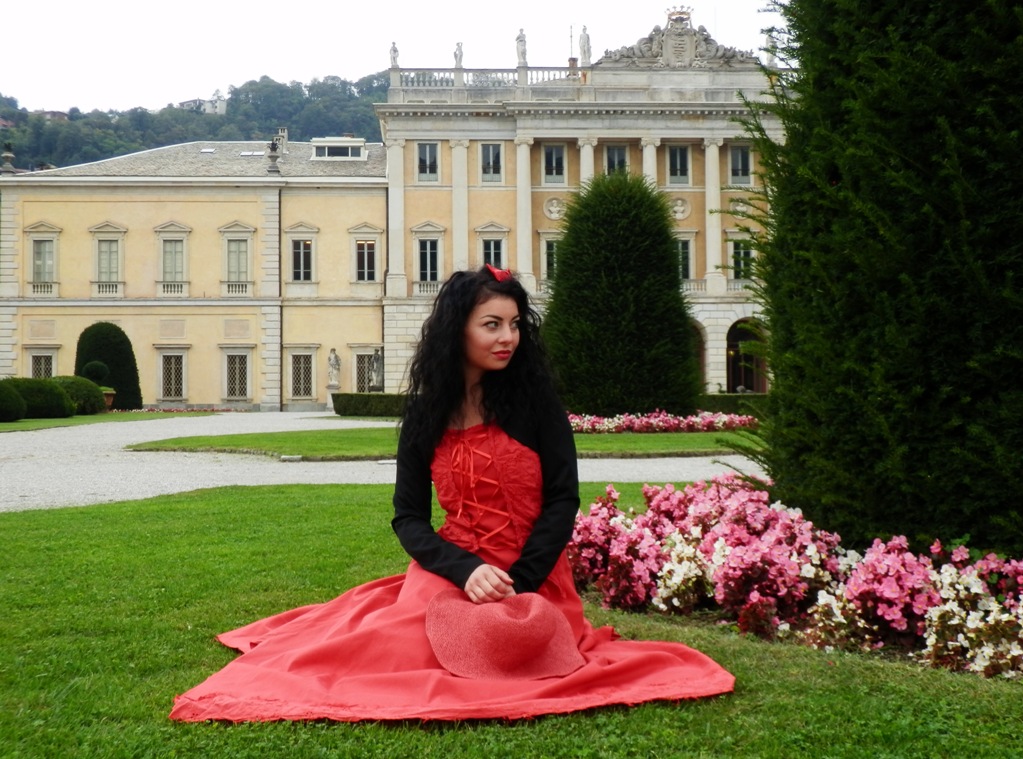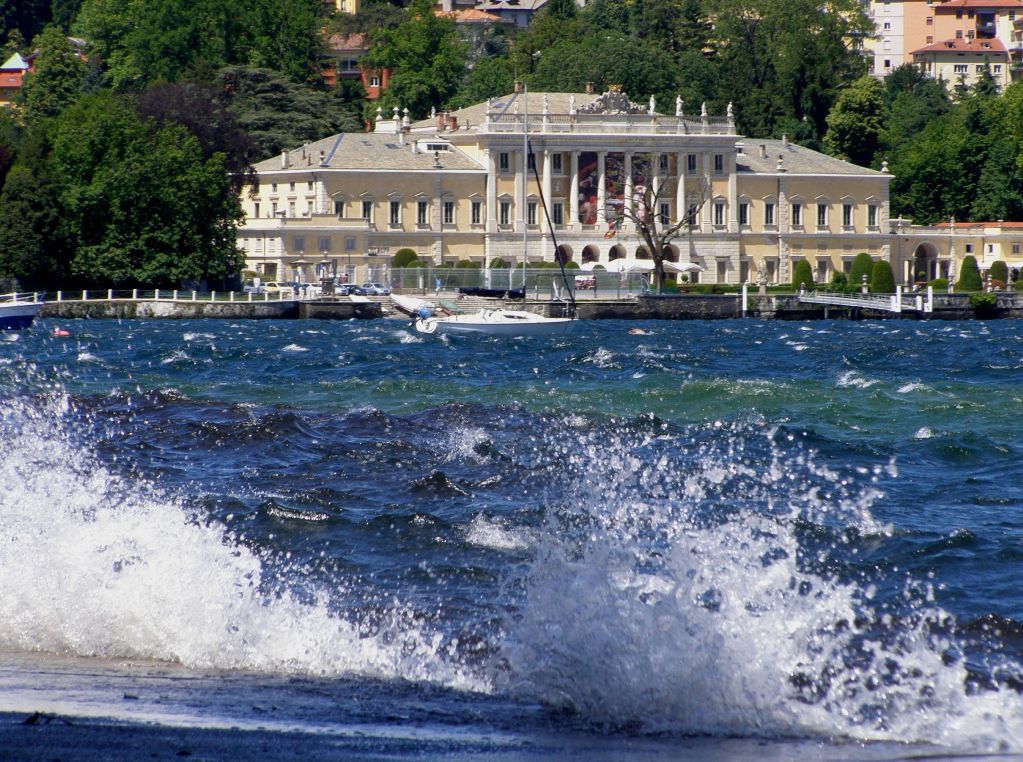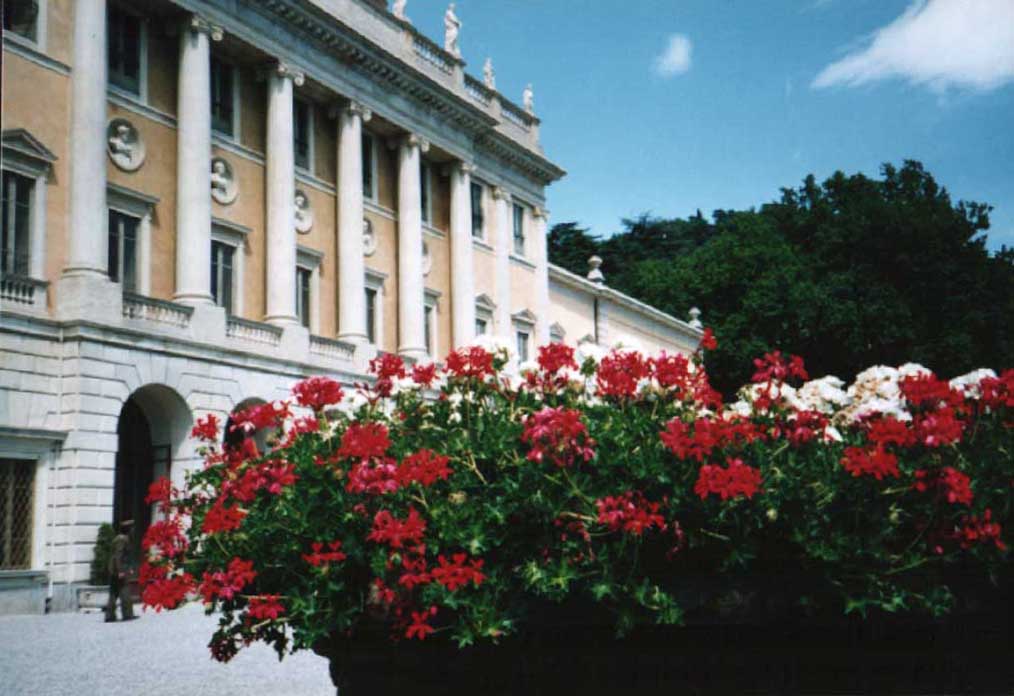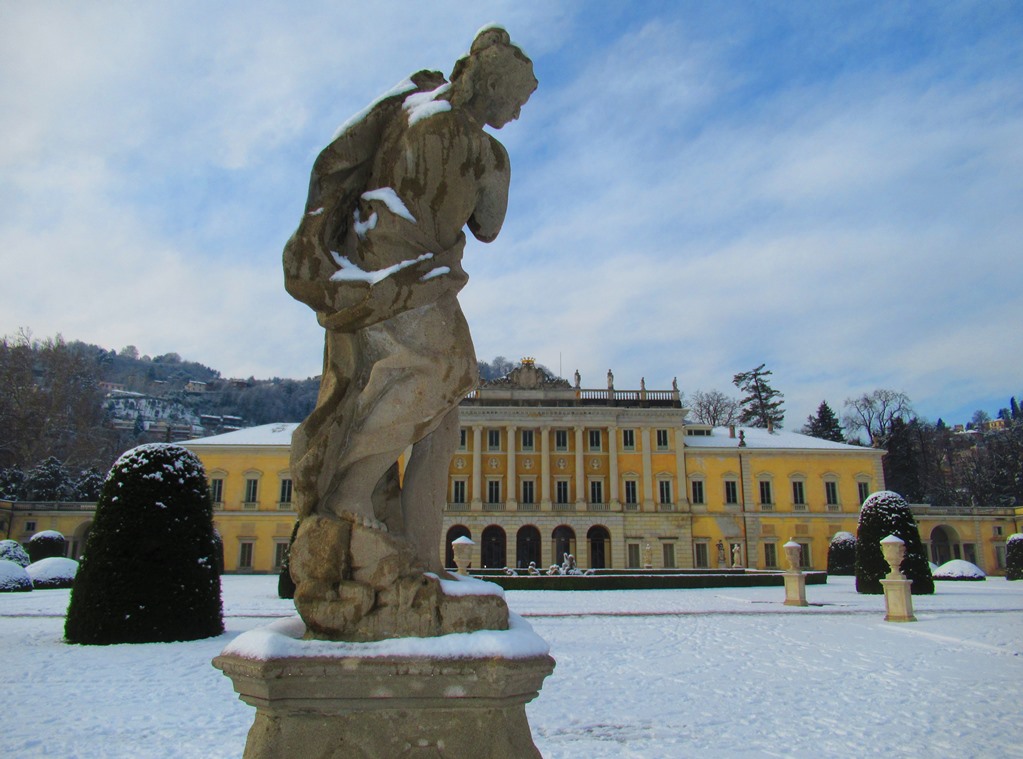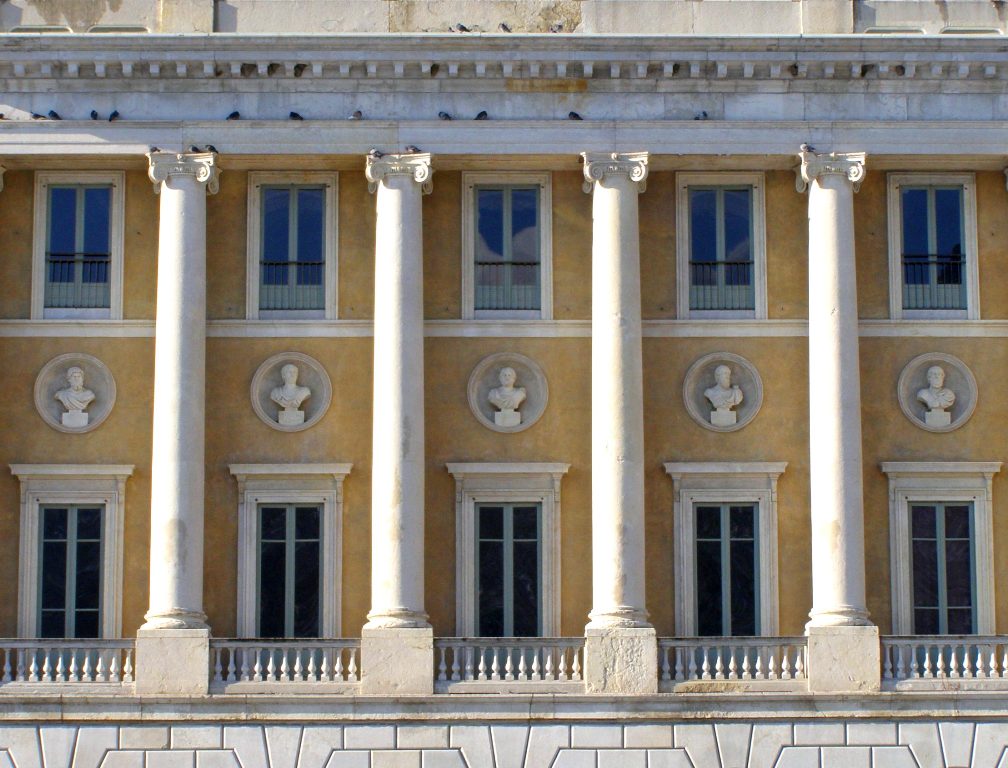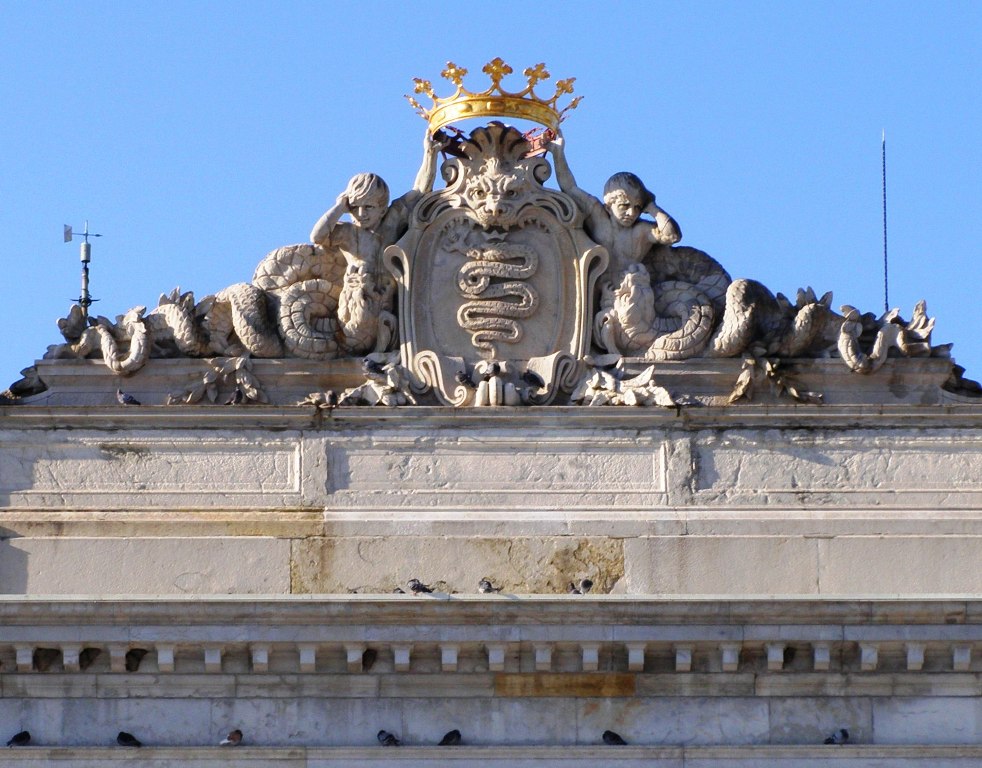 Villa Olmo
1780. Marquis Innocenzo Odescalchi, greatly influenced by his humanistic studies which he had carried out in Rome, decided to build a great villa in the locality of Borgo Vico, in the surroundings of Como (today entirely incorporated into the fabric of the city). The land was named dell'olmo (of the elm) after a giant century-old elm tree, sole survivor of the three great plane trees exalted by Pliny, according to legend. The project was commissioned to Simone Cantoni and the works lasted about twenty years. The two side wings of the building that noticeably weighed down the structure were not contemplated in the original project but were added later on, in 1797. After the death of Odescalchi, the villa was handed down to the young marquis Raimondi, which, after hosting numerous crowned heads of Europe, such as the emperor of Austria, the prince of Metternich, Radestzky, Maria Christina of Bourbon and the lover of zar Nicholas I, had the idea of giving his support to the popular insurrection of 1848; as a result, he had to flee and seek refuge in Switzerland. It was the beginning of a long period of decadence for the villa, which had also been the setting of the love story between Garibaldi and the owner's daughter, Giuseppina Raimondi, whom he married in Fino Mornasco in 1860. However, plans for transforming the villa into a luxury hotel had vanished and was eventually purchased for 270.000 lire by the Viscounts of Modrone, a traditional middle-class family that was not acquainted with its past aristocratic magnificence. By this time, even the lake community had changed and in 1925, Villa Olmo was acquired by the Como City Council and converted it into a prestigious venue for exhibitions and meetings, while the magnificent garden is now a public park.
The medallions with the busts of Plato, Solon, Thales, Socrates and Pythagoras (the eighteenth-century was the Age of Enlightenment).
The Viscounts added the great grass snake in place of the original plaque that bore the inscription L'Olmo.