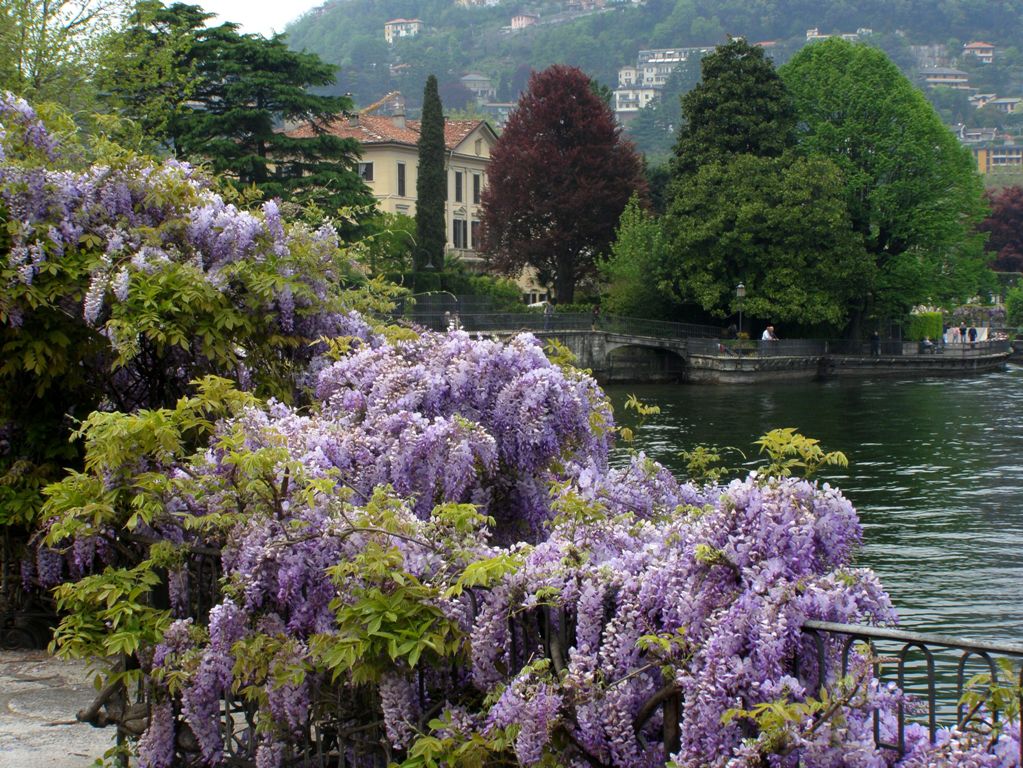 West Coast: Villa Olmo and the romantic walk towards.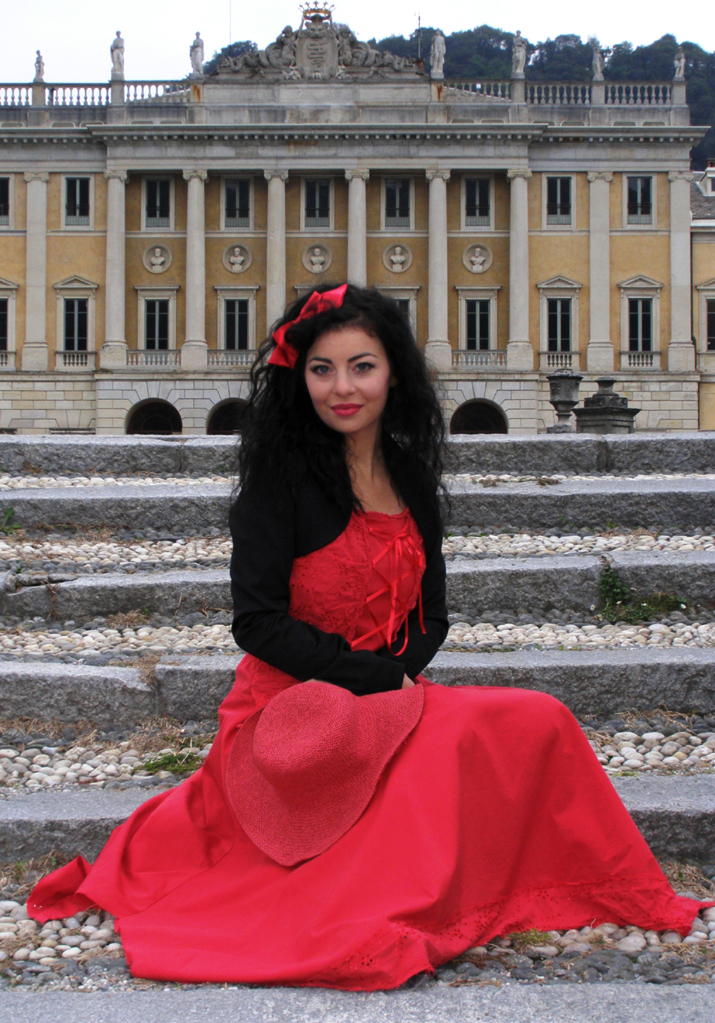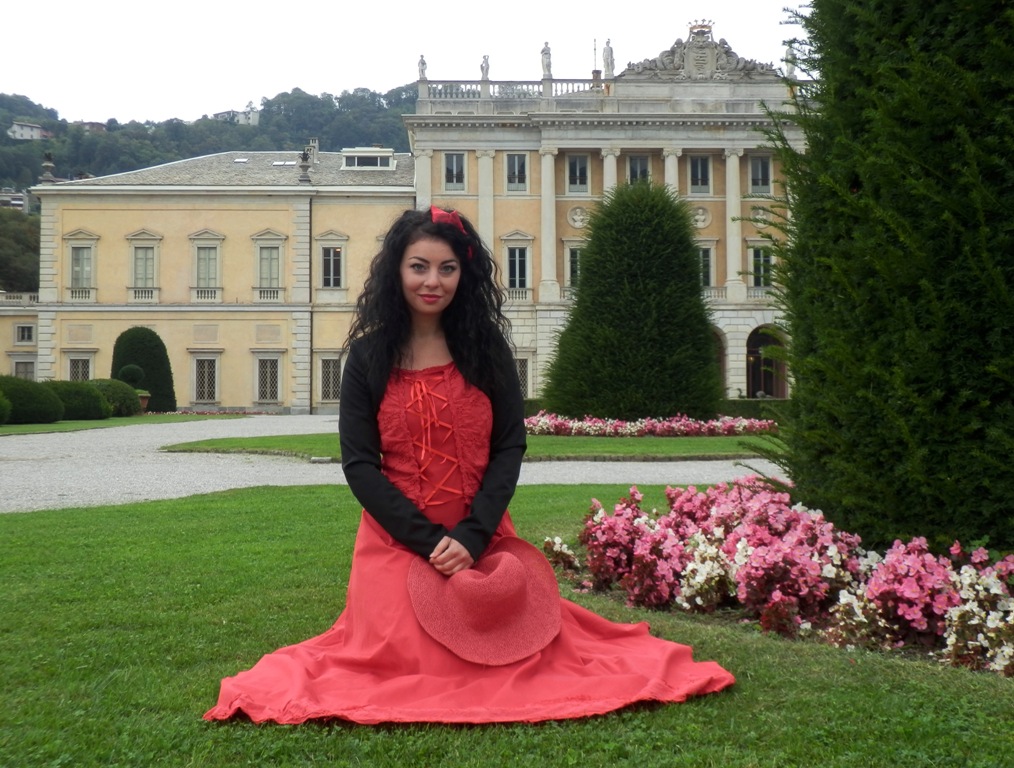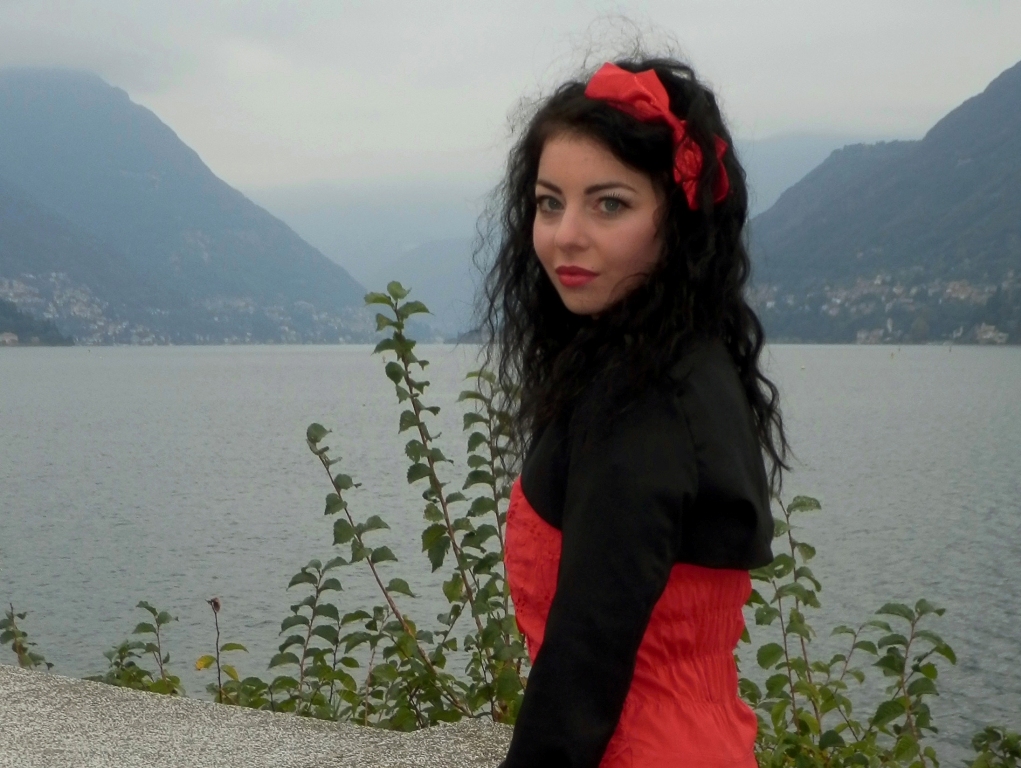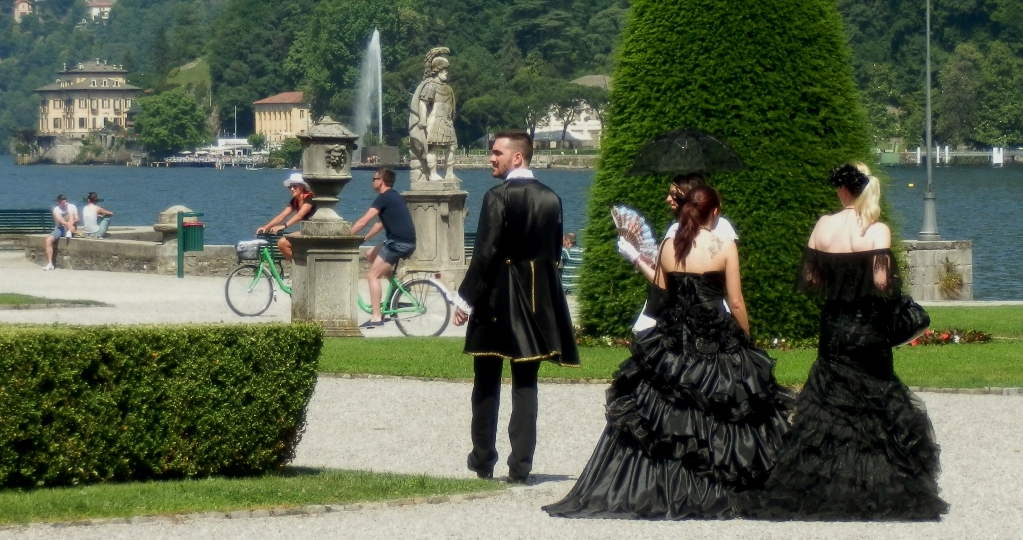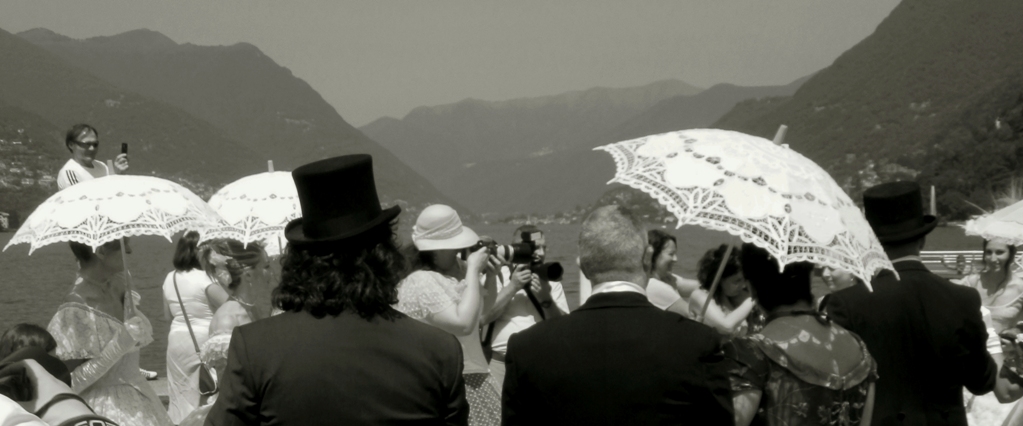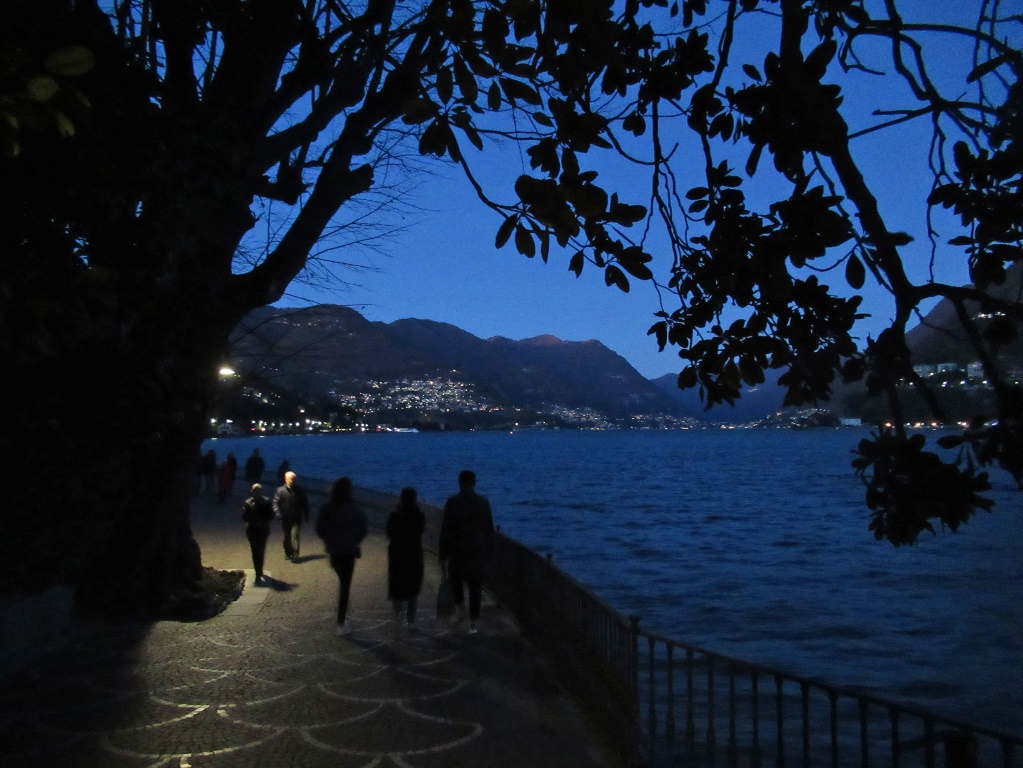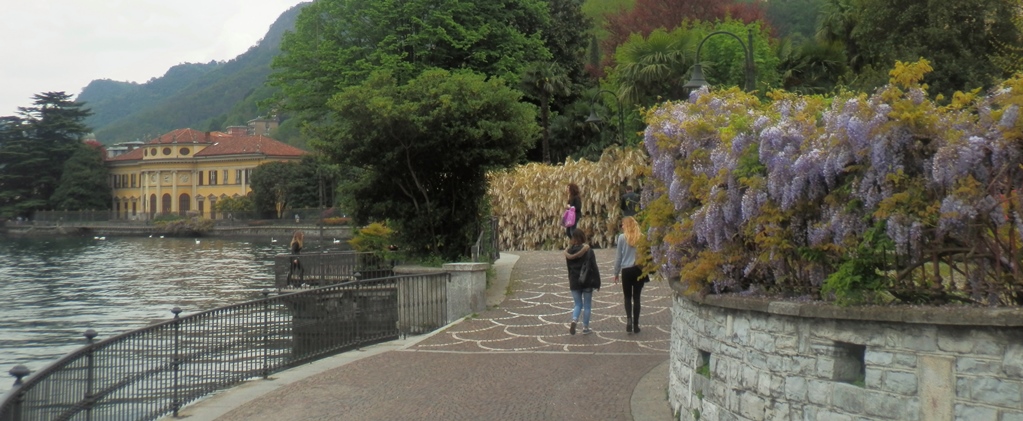 The promenade that skirts Villa Olmo, beautifully adorned with white and purple wisteria in April.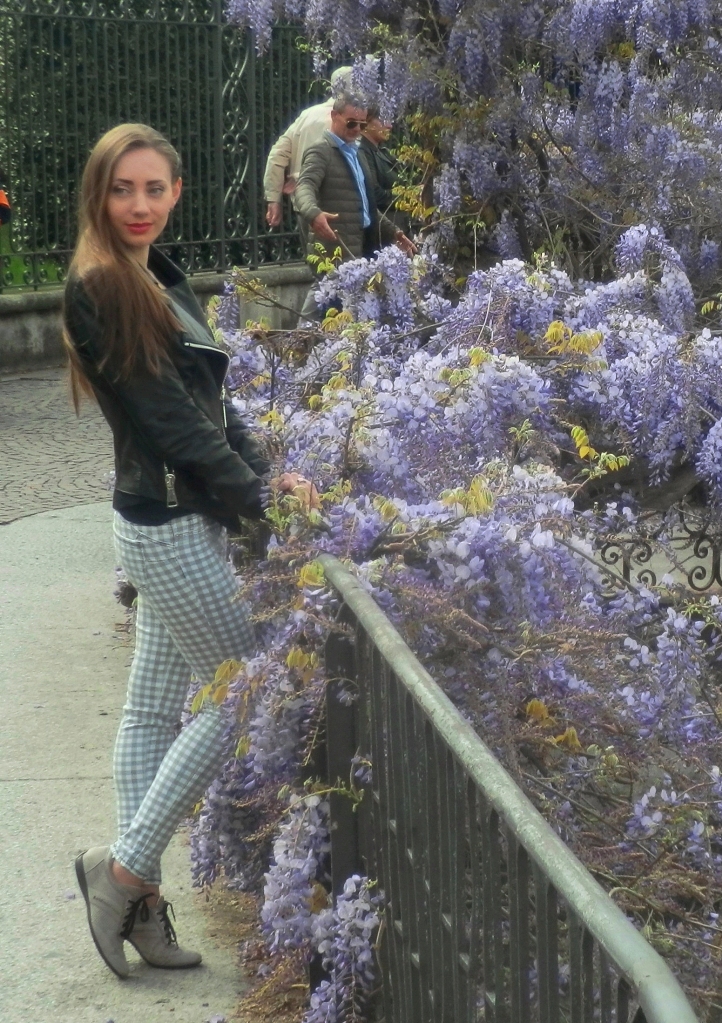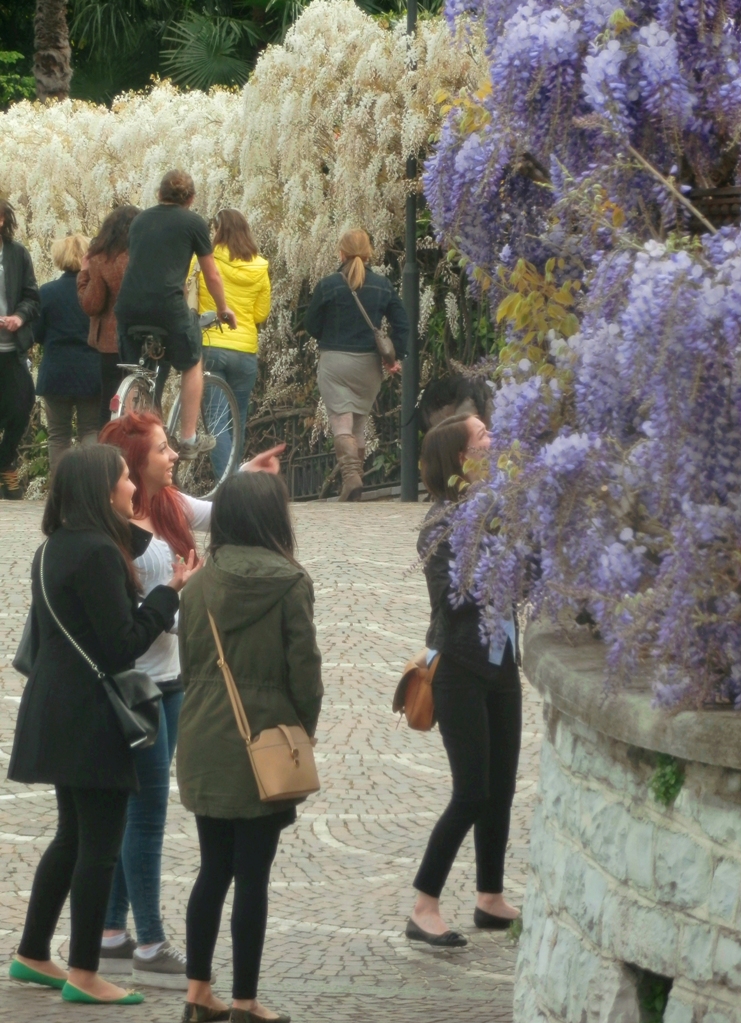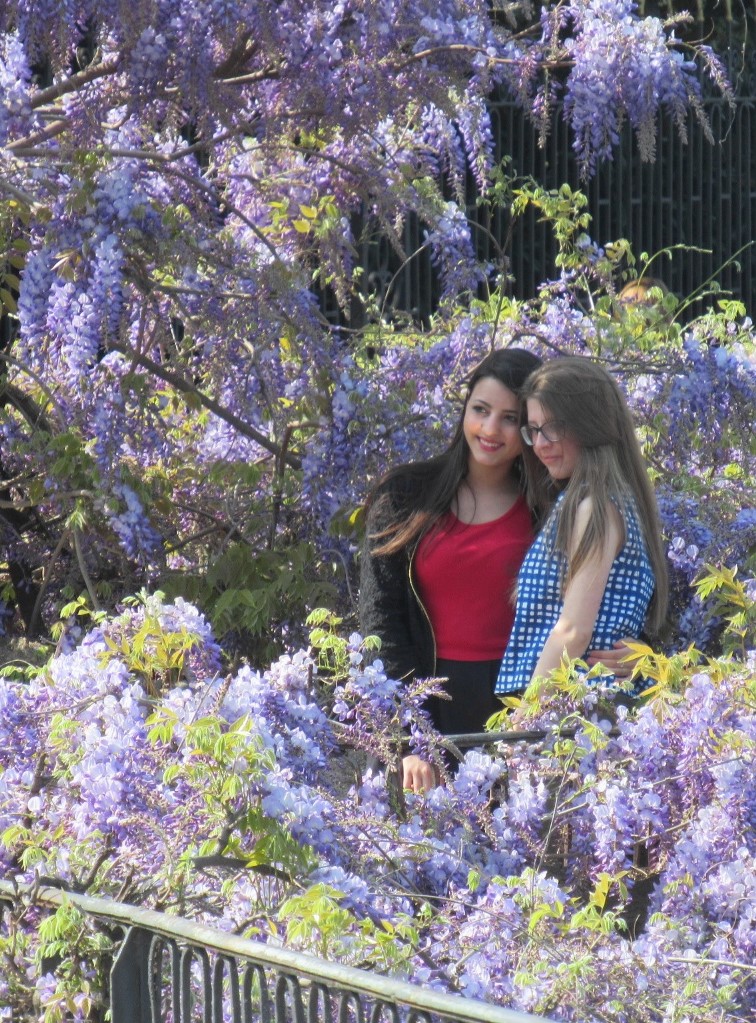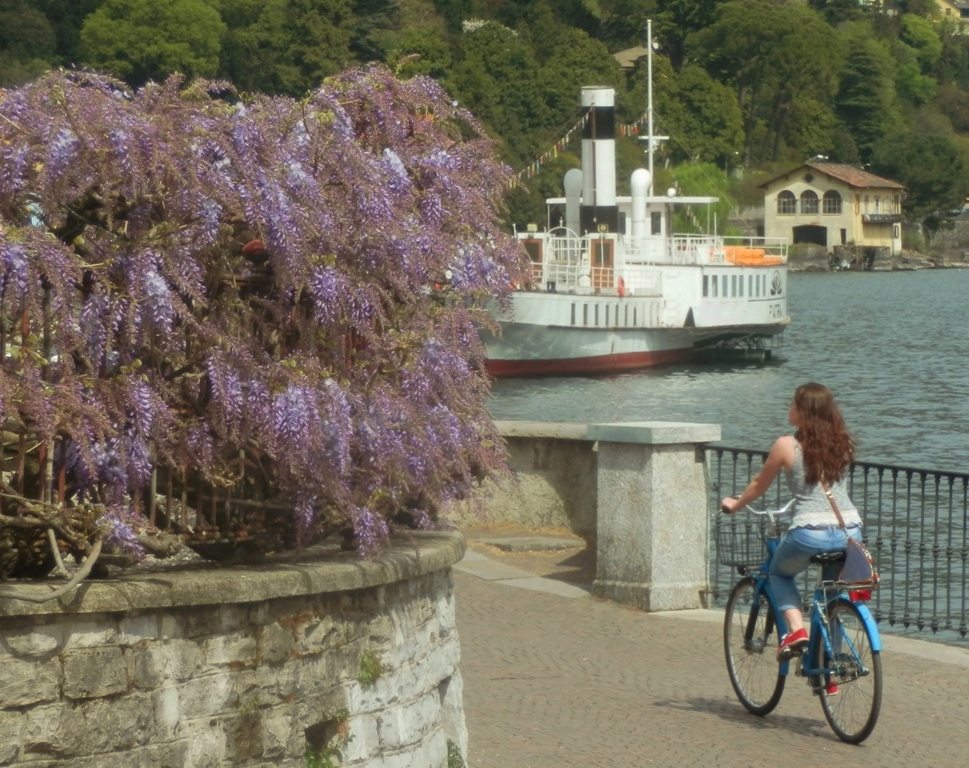 Pathway on a beautiful November day.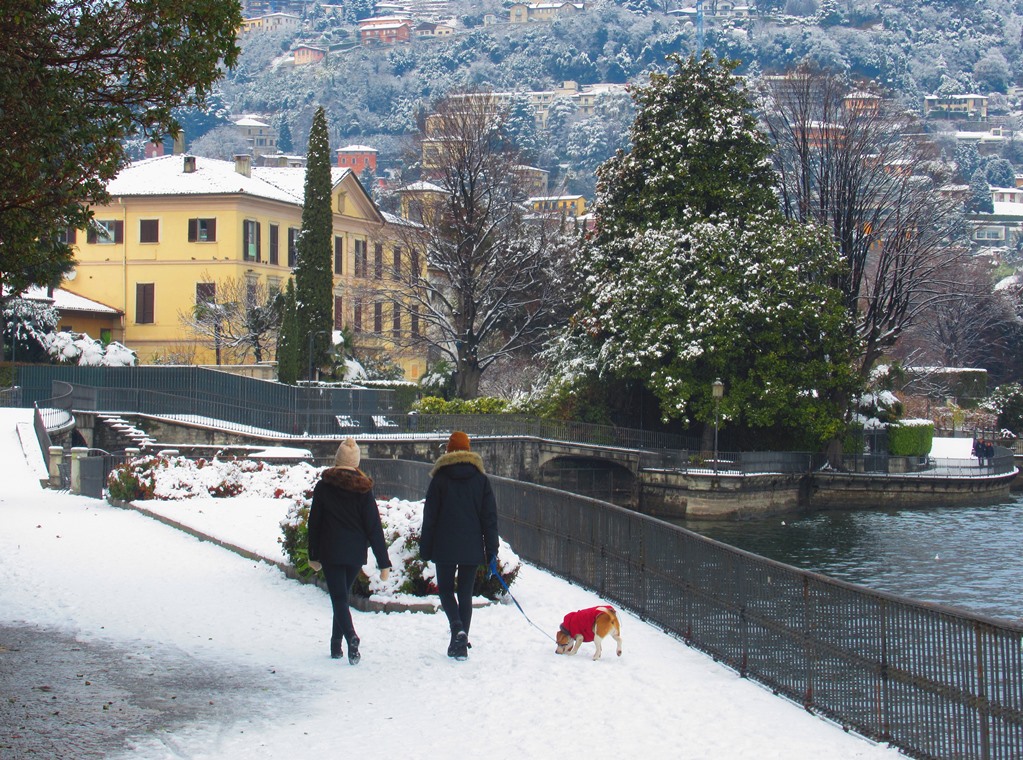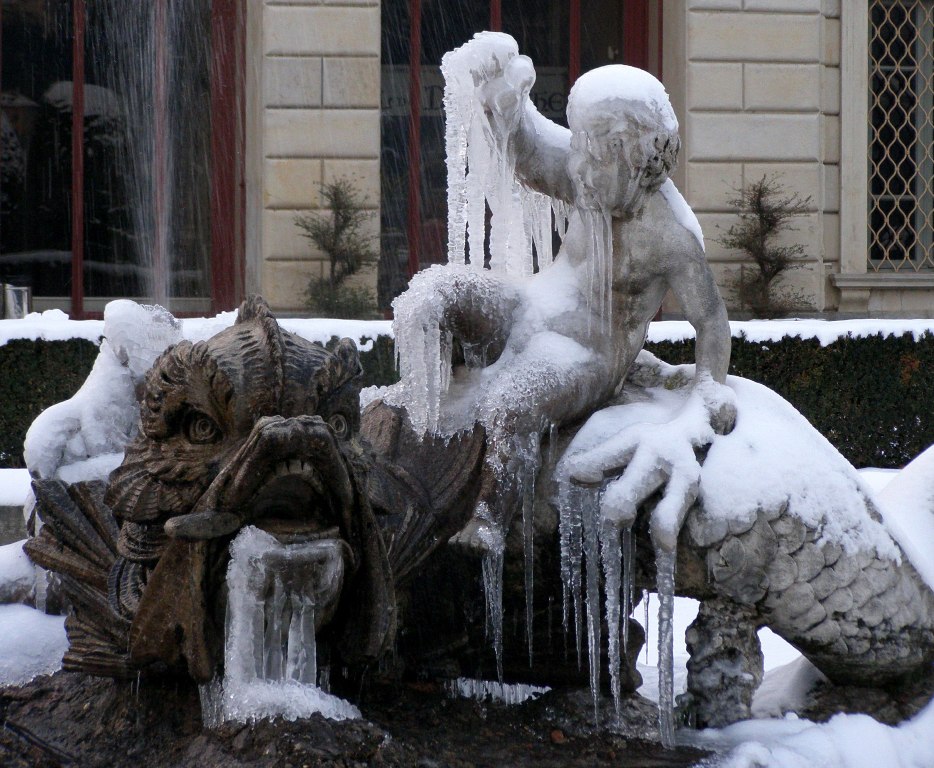 Winter.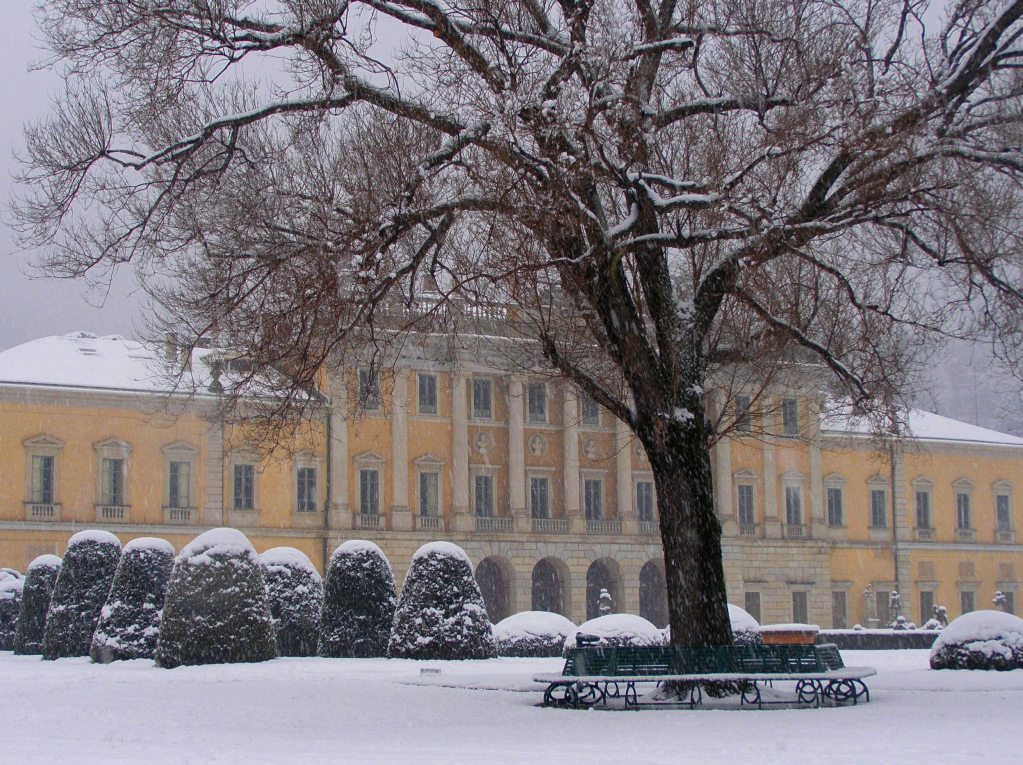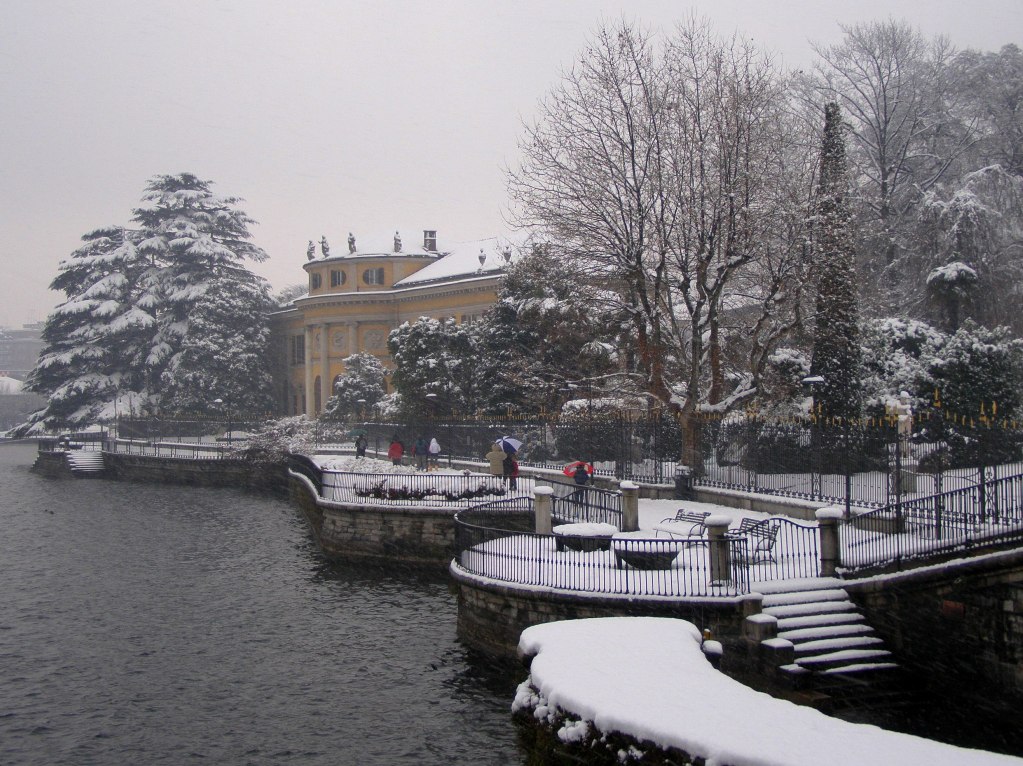 Villa Olmo and Villa Saporiti during a snowfall.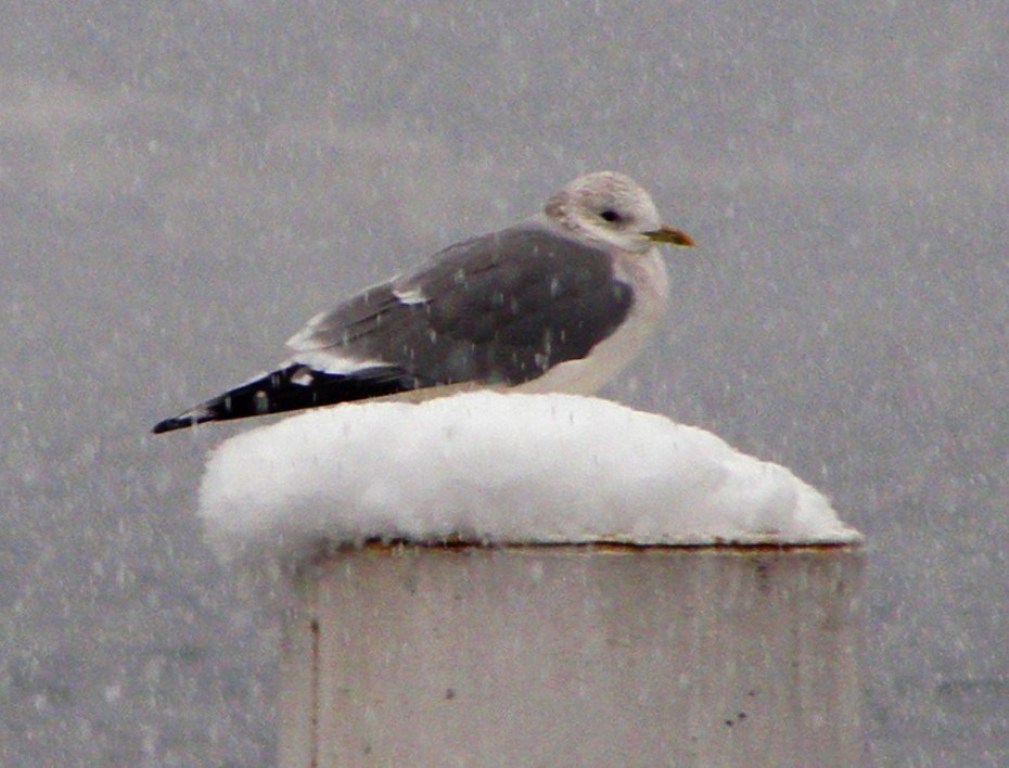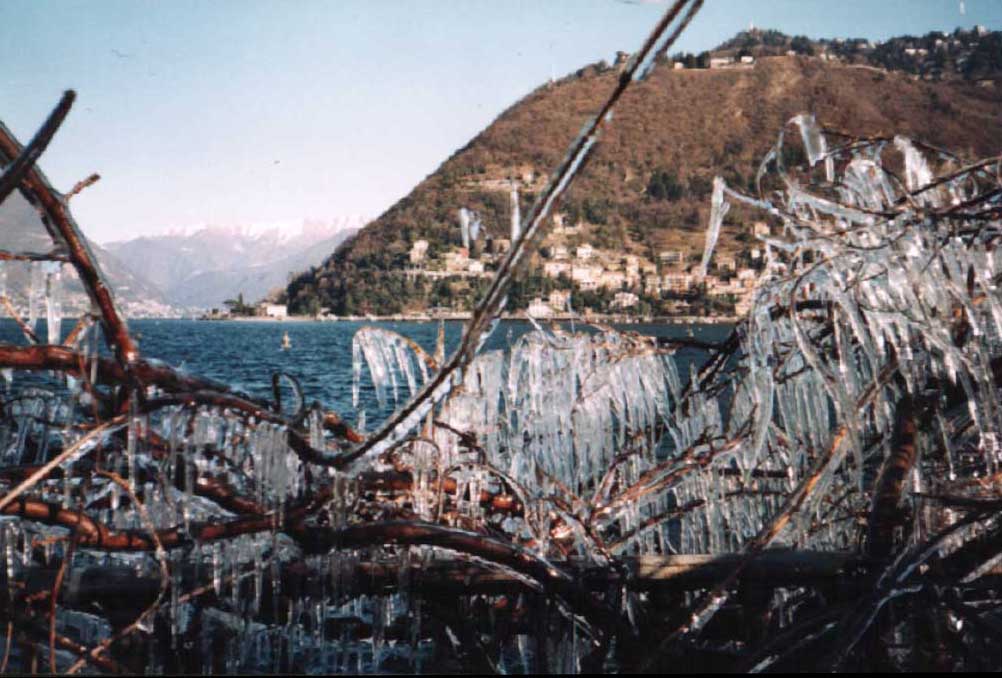 Aerial view of Villa Olmo, the beach and the Borgovico district.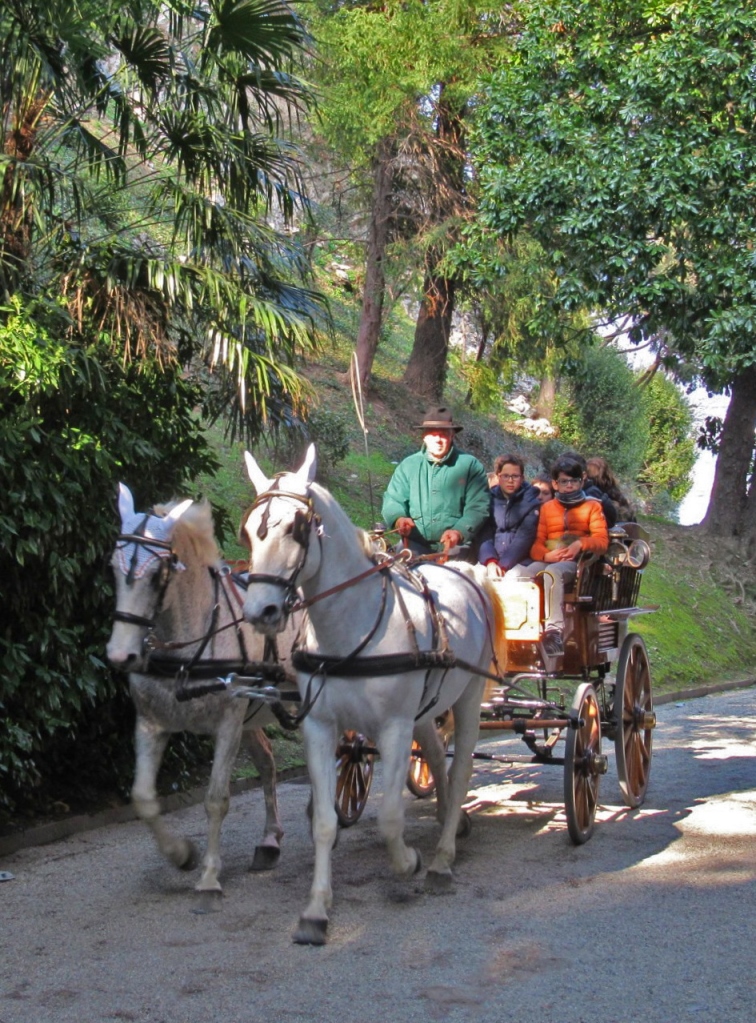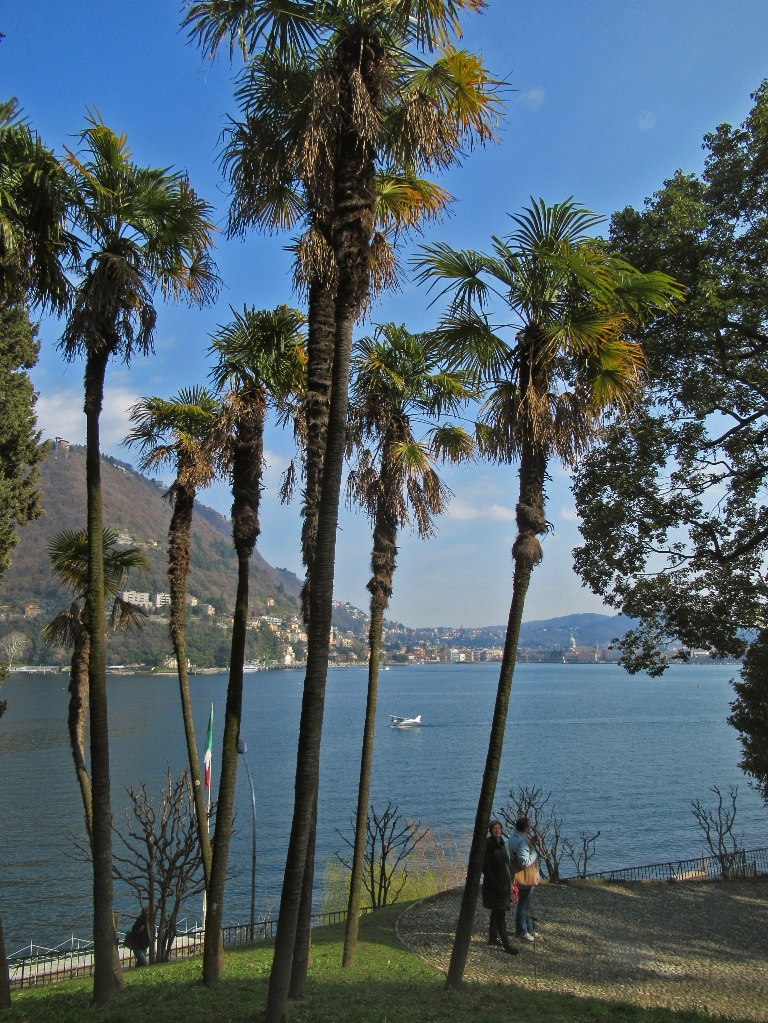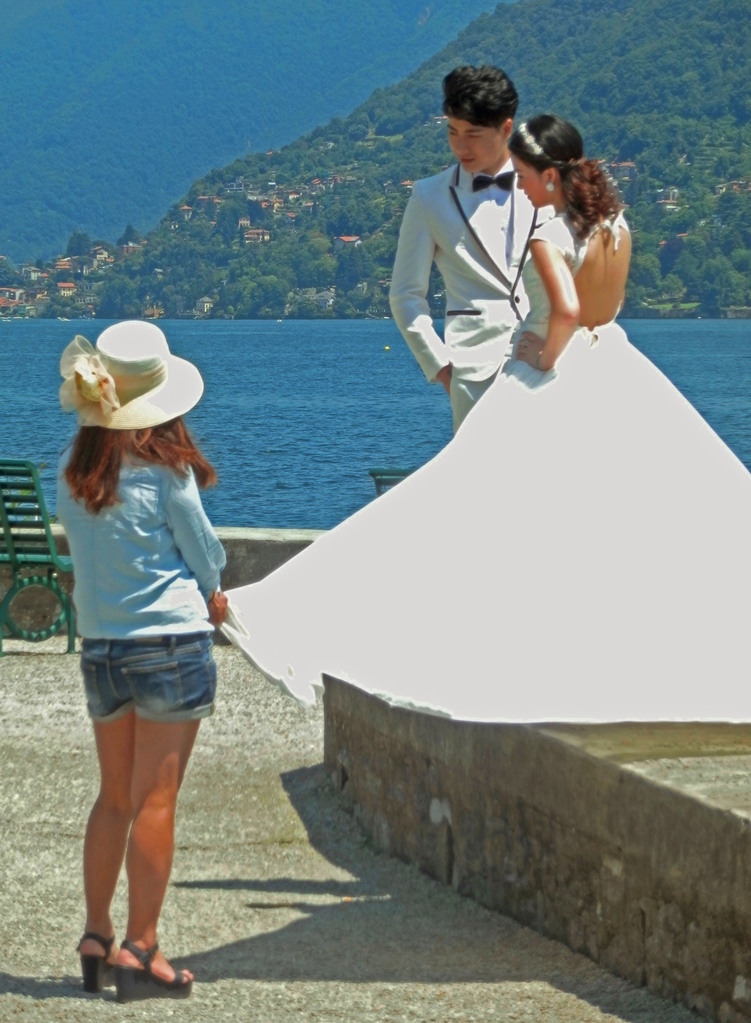 The park of Villa Olmo is connected to the park of Villa del Grumello.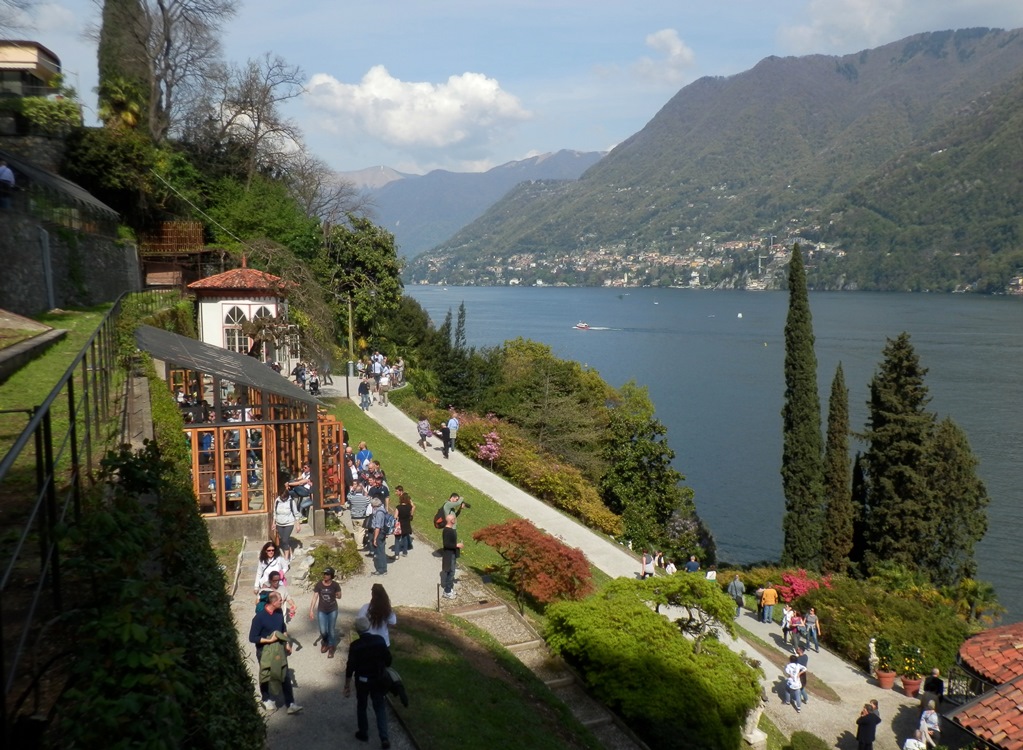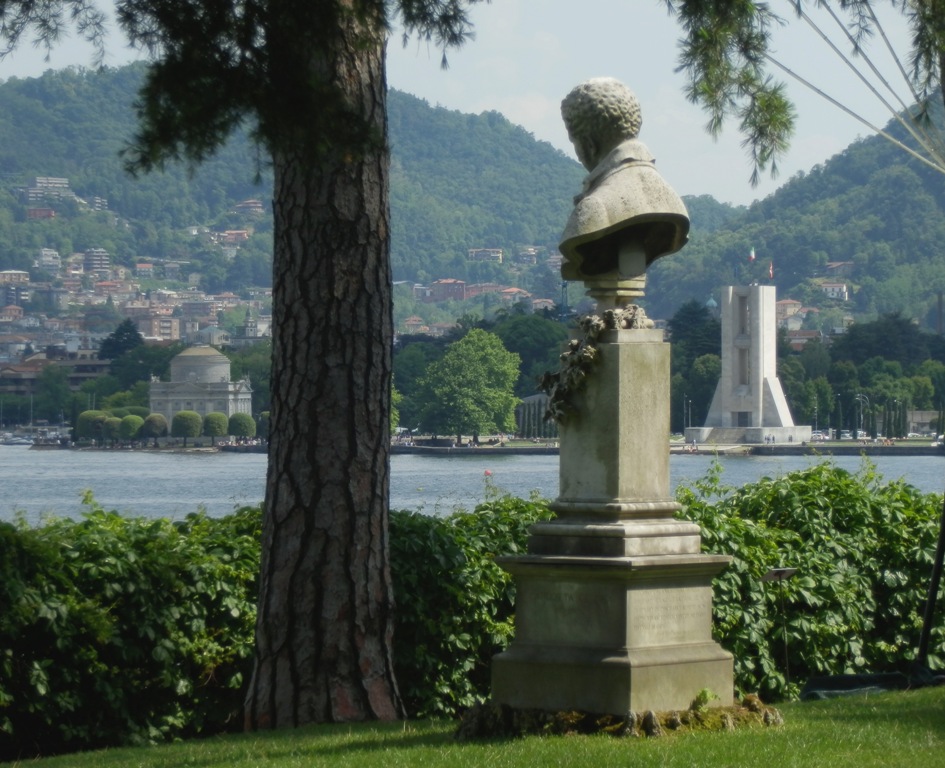 The statue of Ugo Foscolo, the Italian poet who used to sojourn at Villa del Grumello.
In the background: The museum dedicated to Alessandro Volta and the war memorial, an example of Futurist architecture by Antonio Sant' Elia.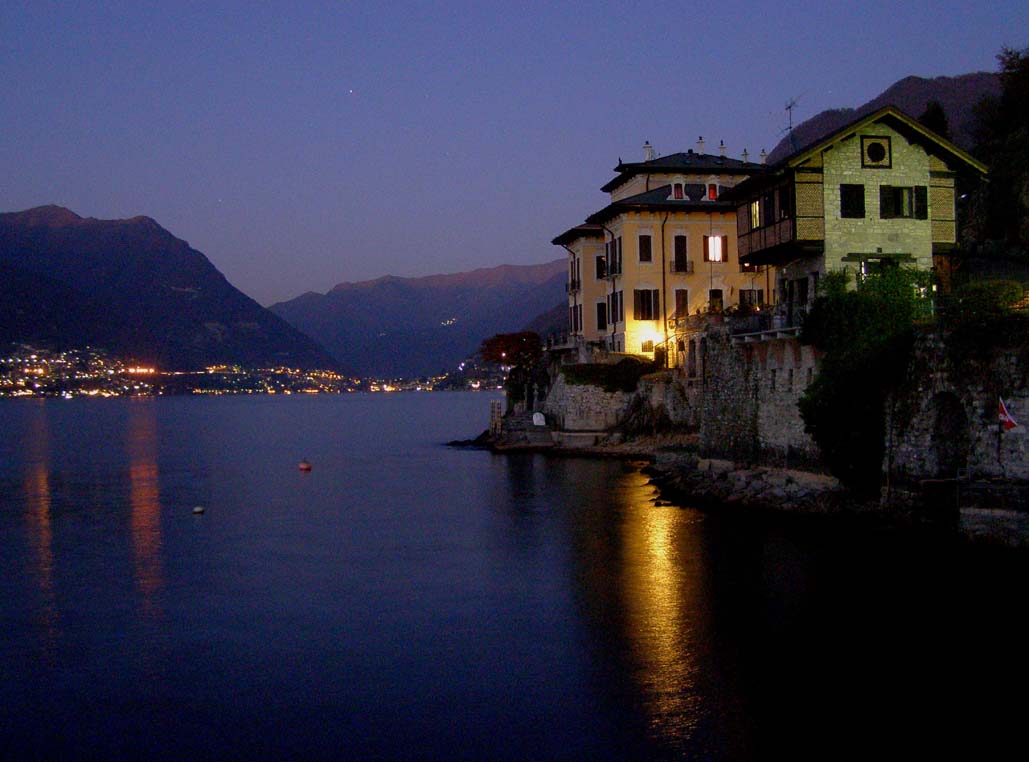 East Coast: Villa Cornaggia in the evening.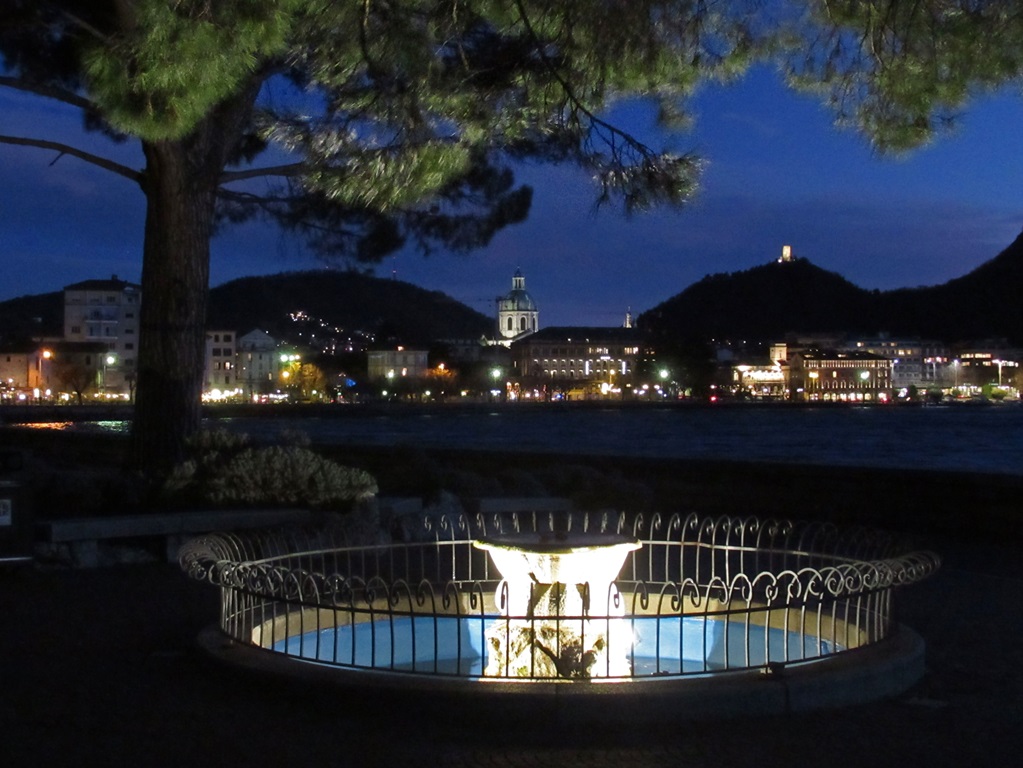 Viale Geno.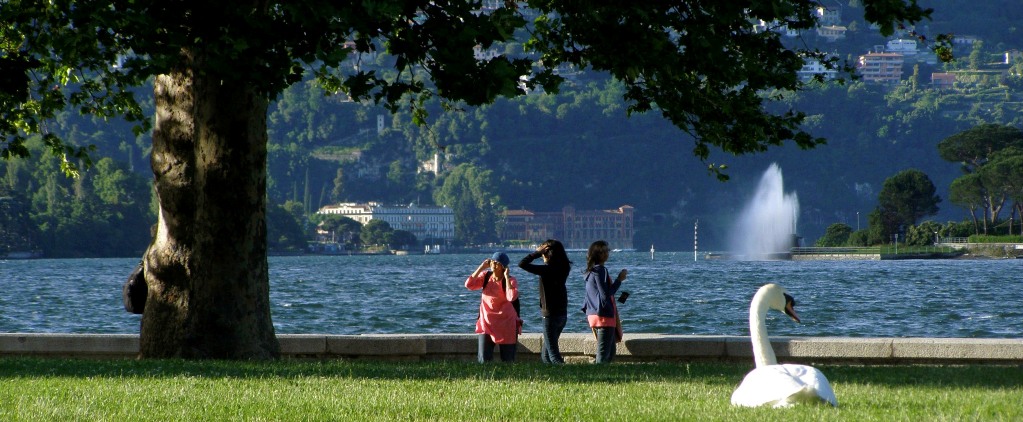 The fountain of Villa Geno with Villa d'Este in the background.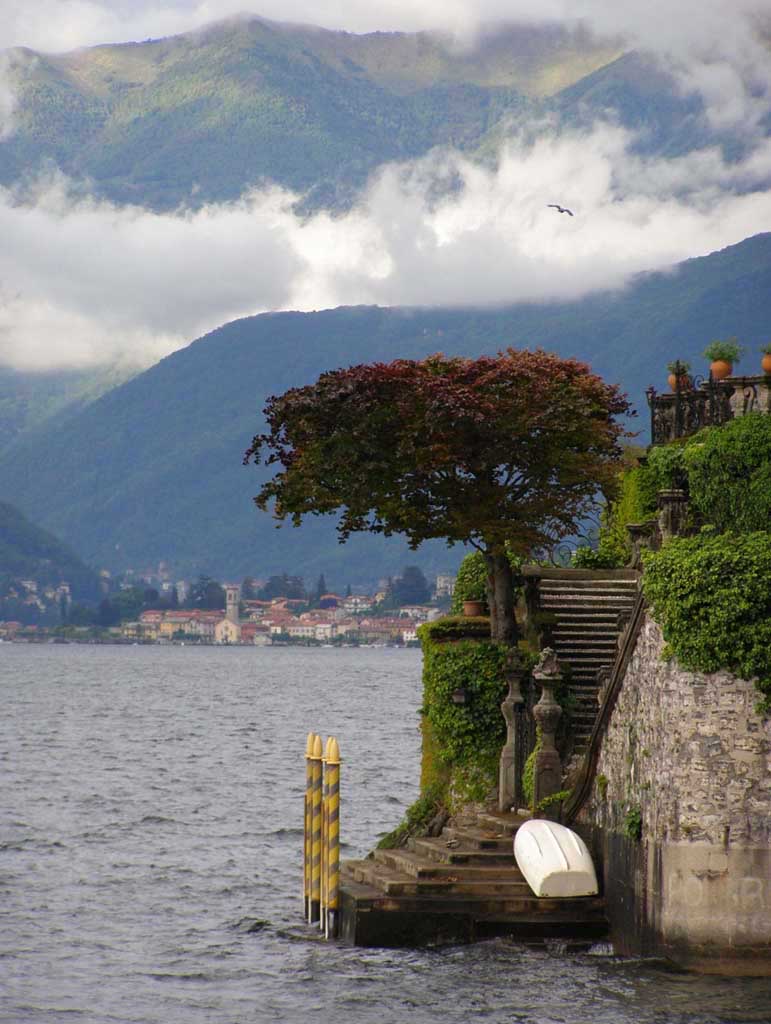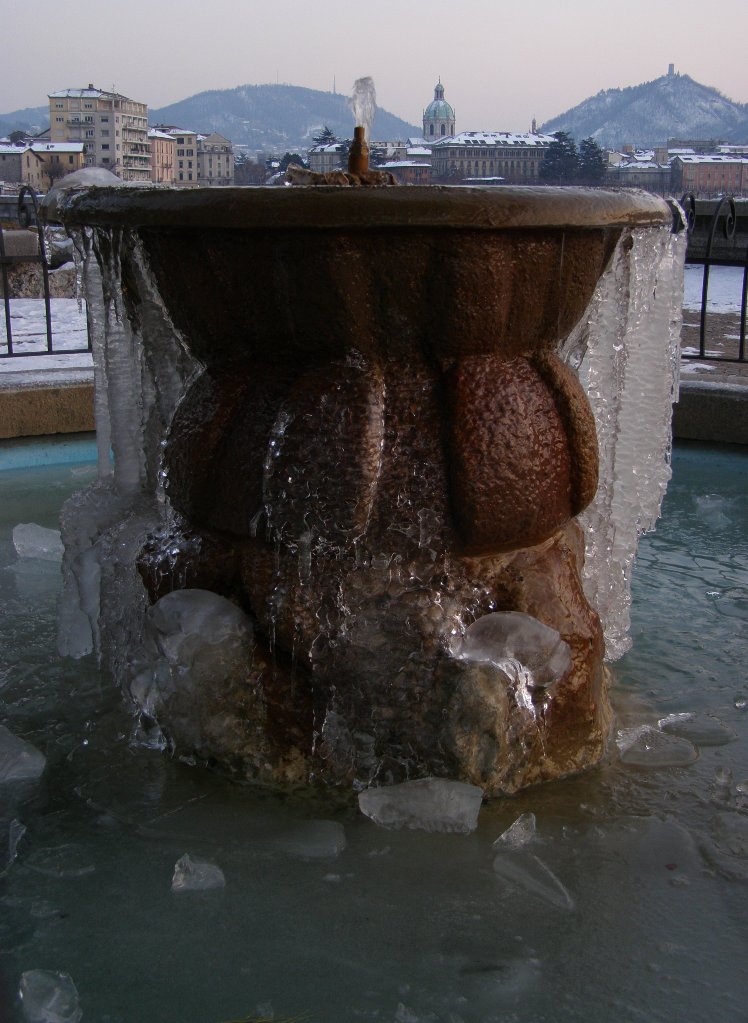 Viale Geno. Right: the town of Torno and the tip of mount S.Primo. Left: winter frost.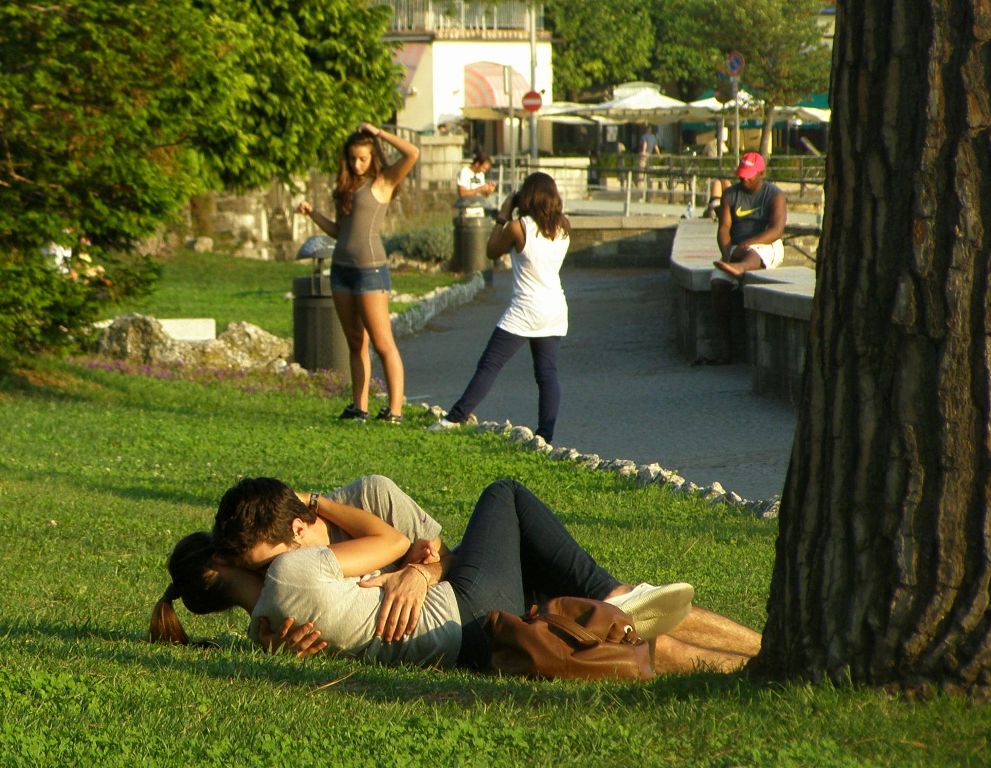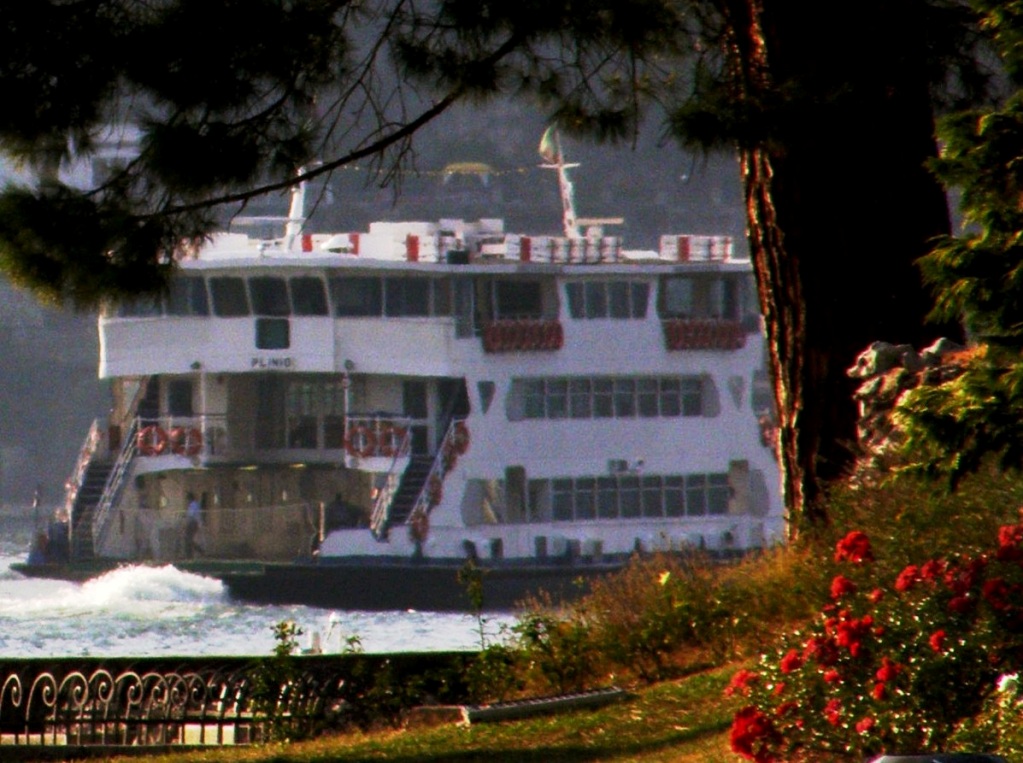 The garden of Geno Avenue.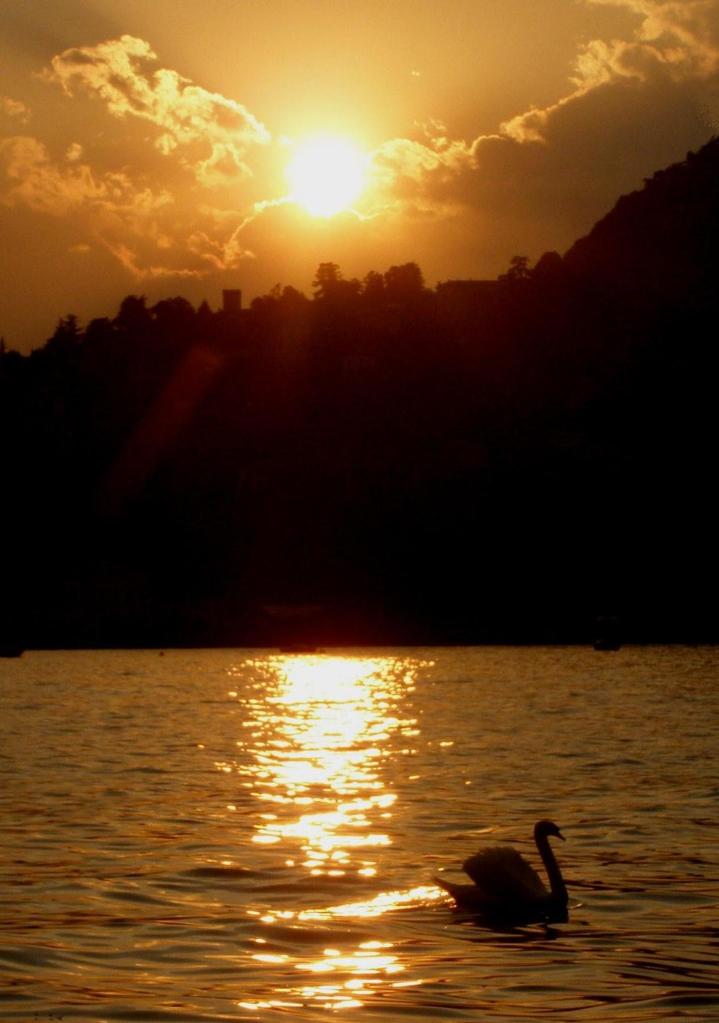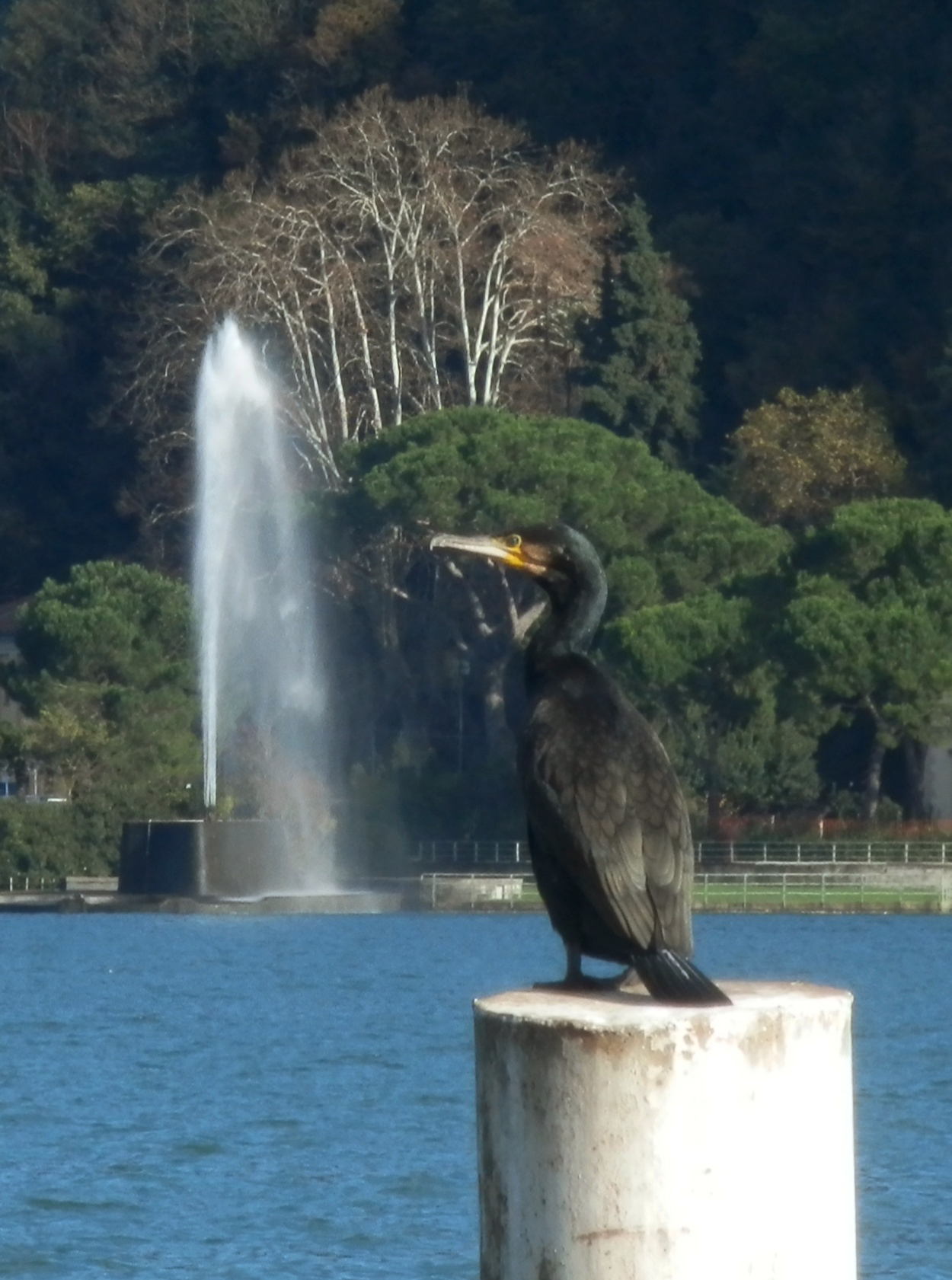 Swans and cormorants.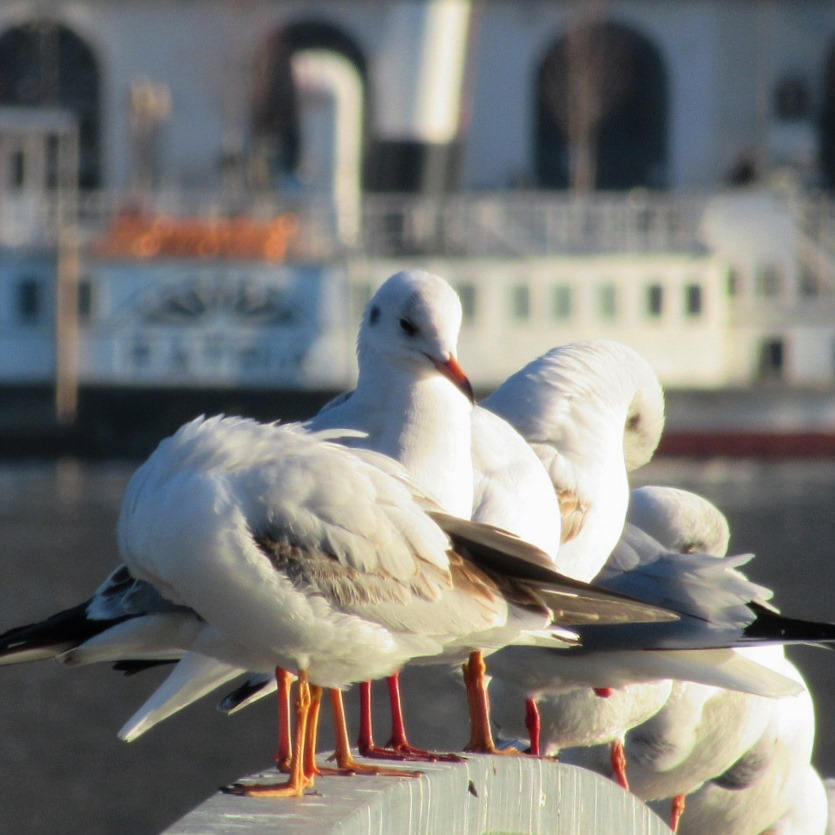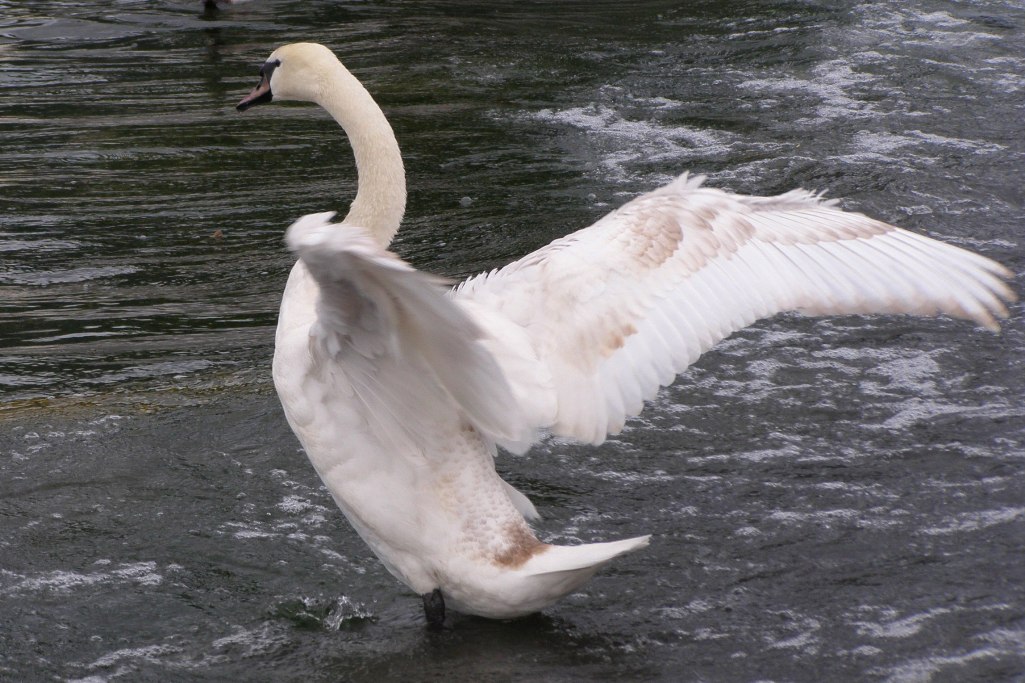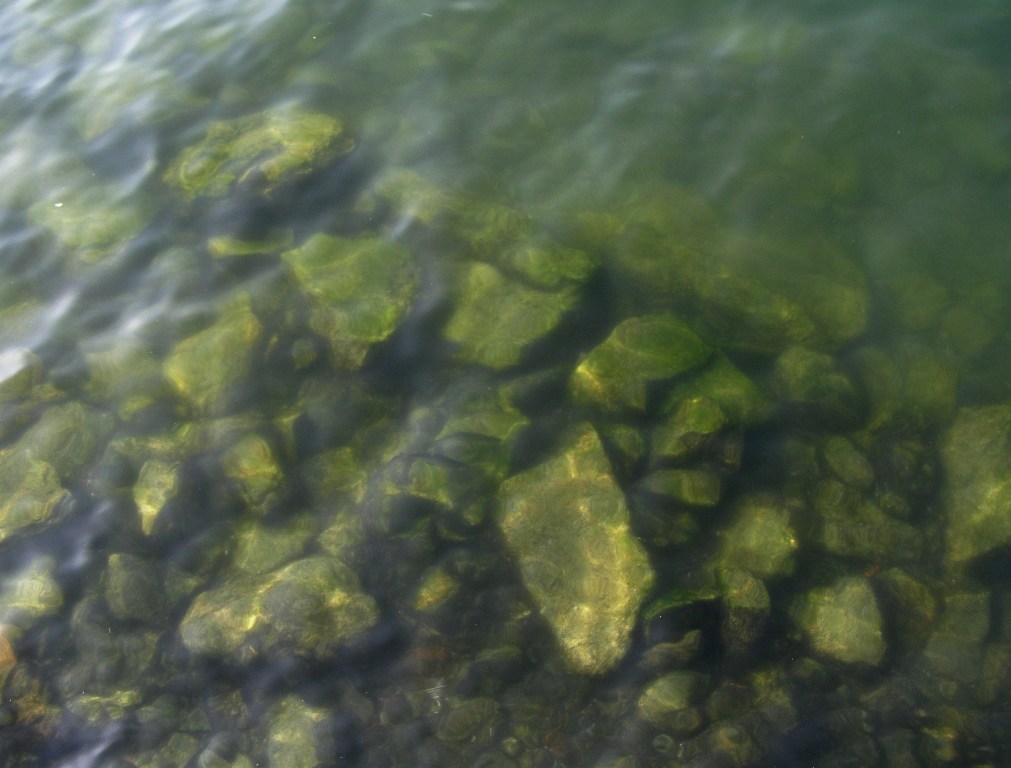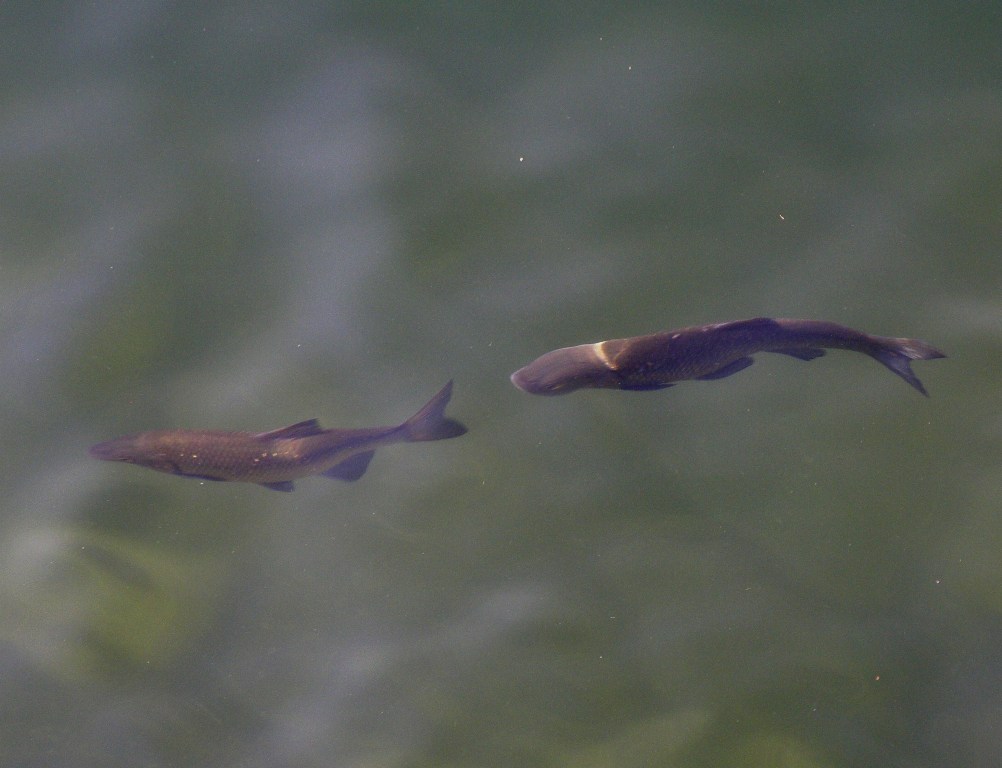 The bottom of the lake and its fish.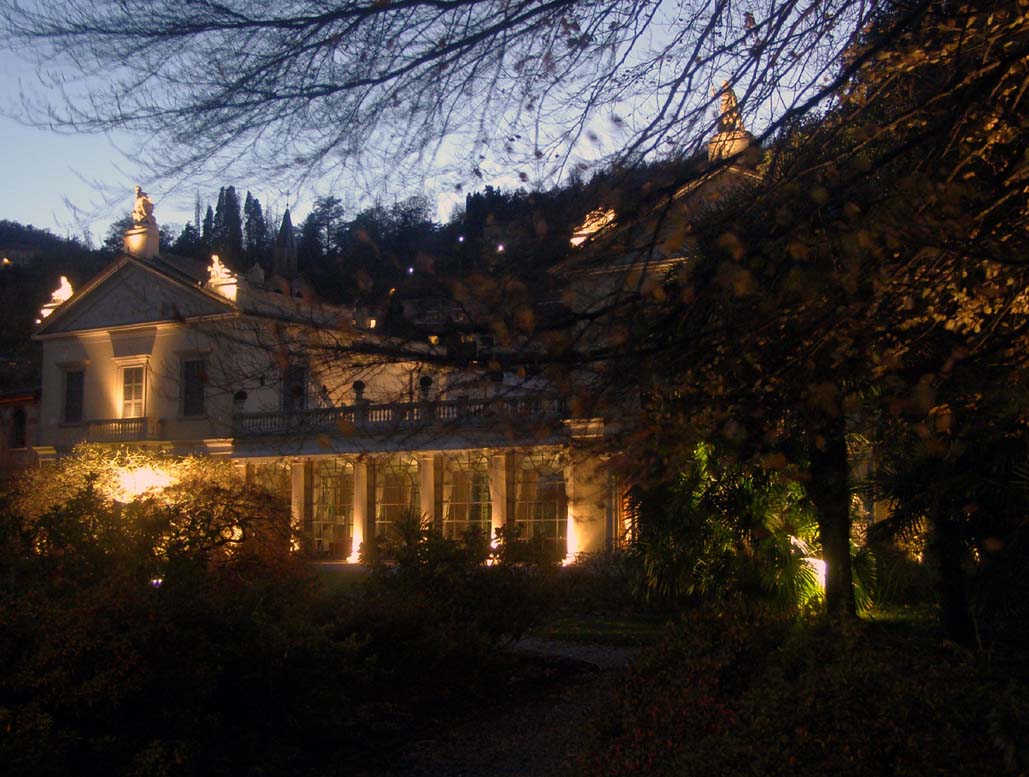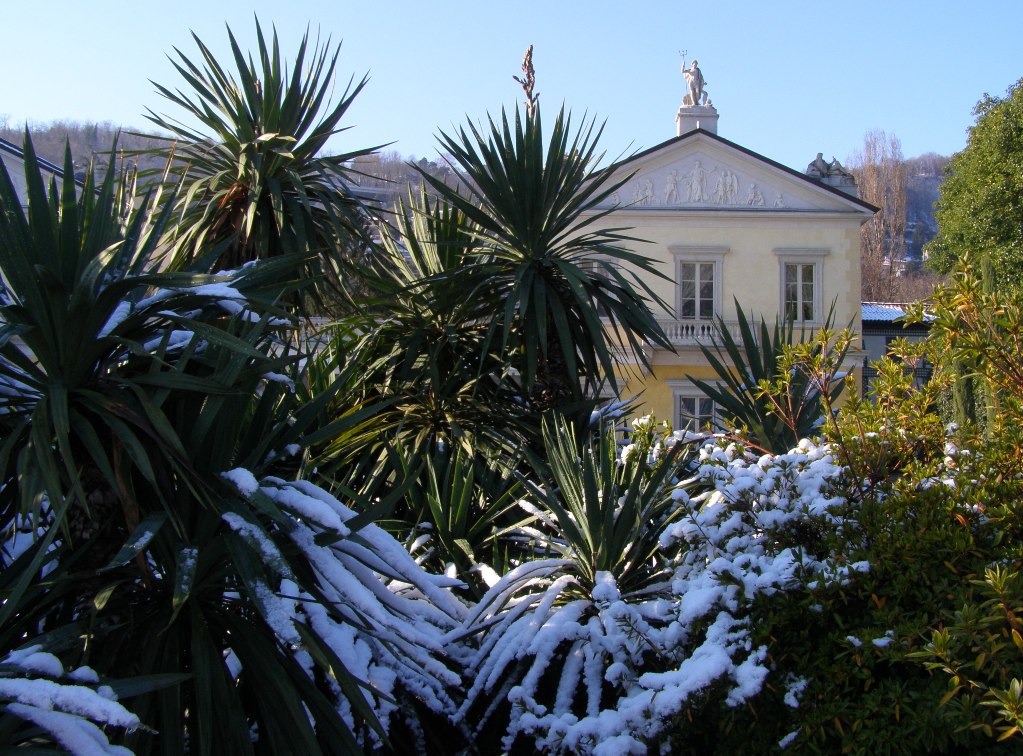 Villa Mondolfo-Volonté, erected in the mid-800s on the remains of a convent occupied by Padri Minimi.
The building features two bodies culminating into frontons and connected by a windowed portico.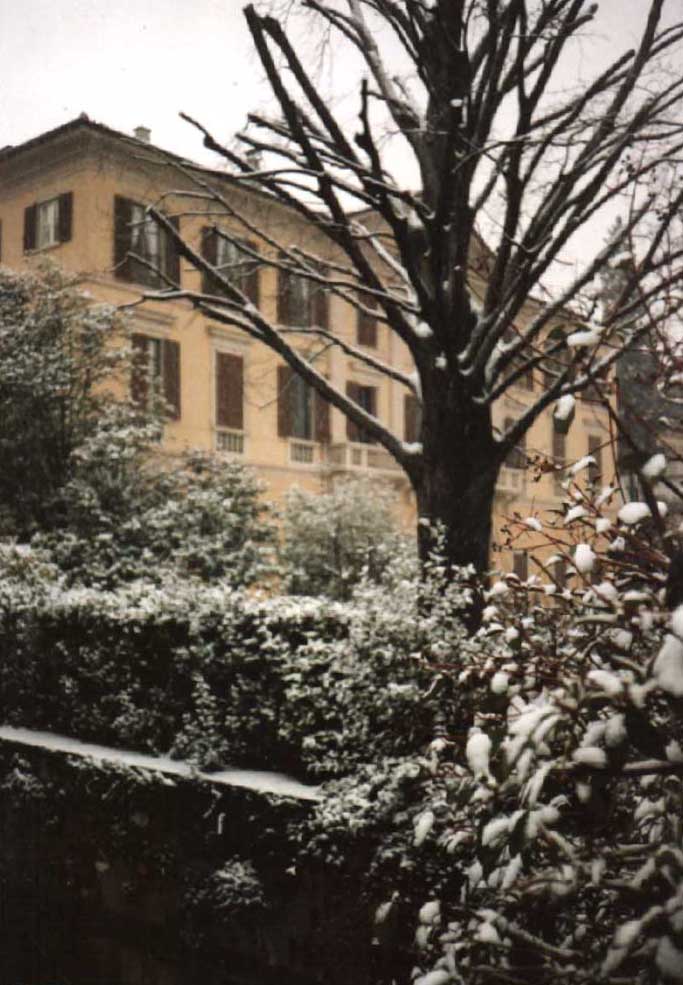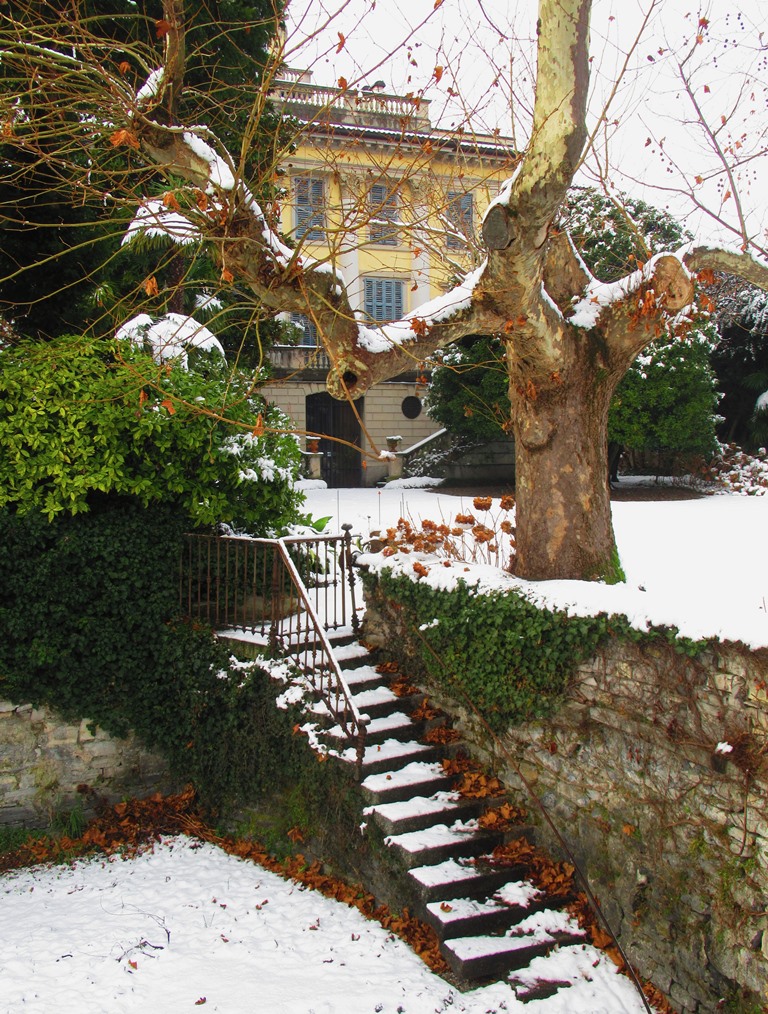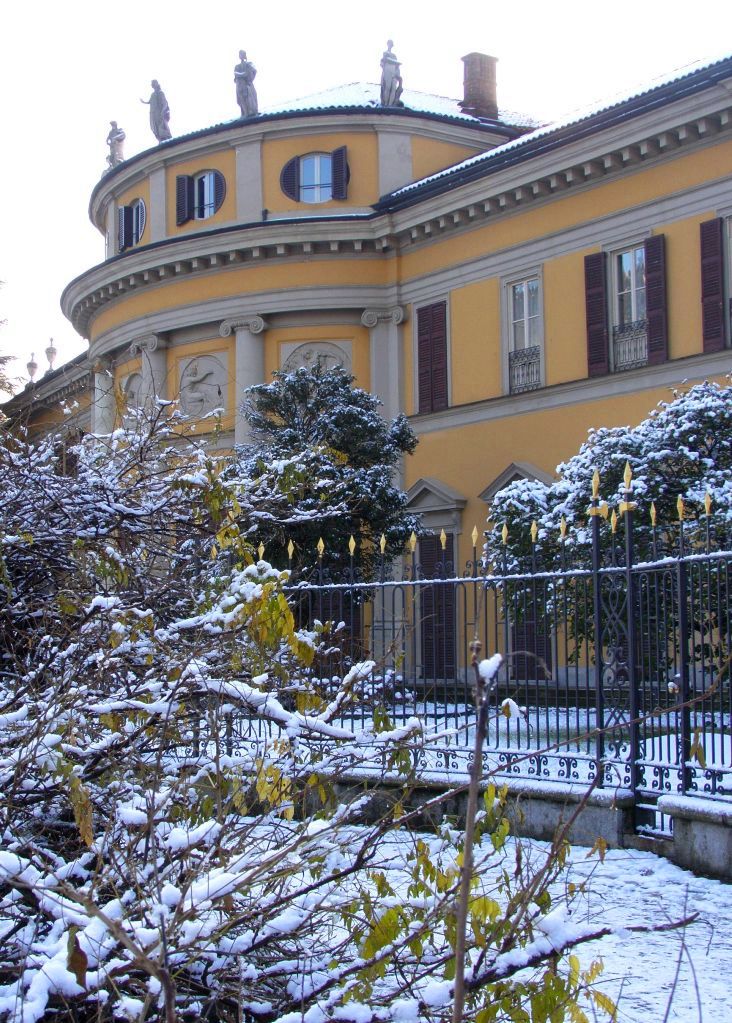 Villa Parravicini (1790), previously owned by the Viscounts of Modrone.
Villa Colli-Canepa (1840).
Villa Saporiti hosted Napoleon at the time of the constitution of the Cisalpine Republic
in 1797.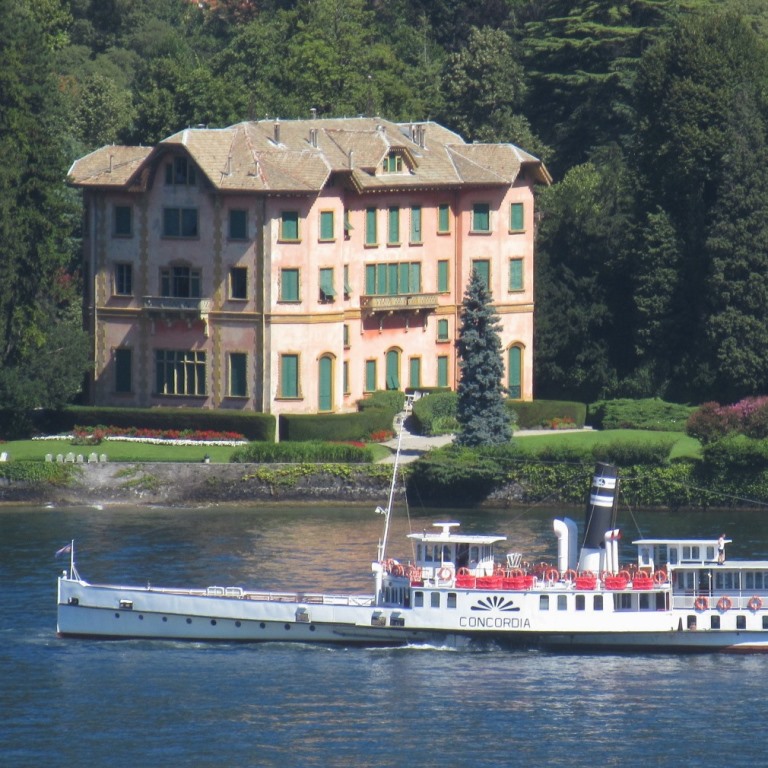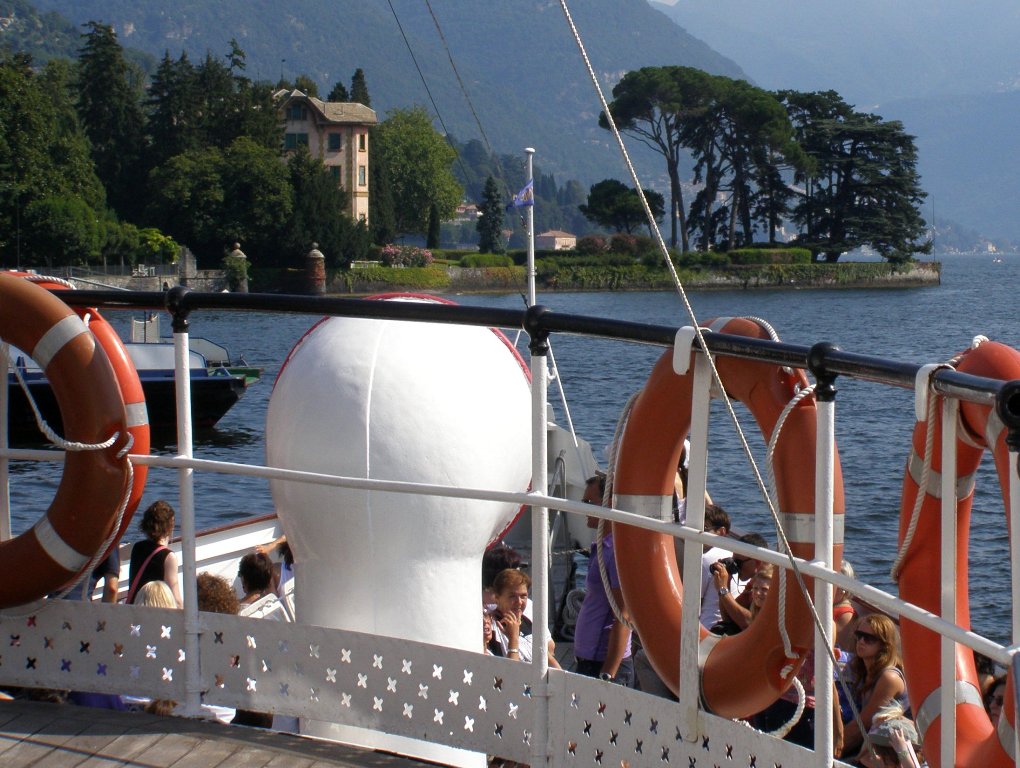 Villa Cantaluppi, built around mid-800s and owned by the pasha of Costantinopolis. Actress Elizabeth Taylor lodged here during her visit to the Lario.
The villa has been converted into an apartment block.
View of the Villa Cantaluppi from the steamer. The century-old trees are visible from the first basin. (In the photo: Villa Pizzo with Cernobbio in the distance).

Pier of Tavernola and Villa Cantaluppi.