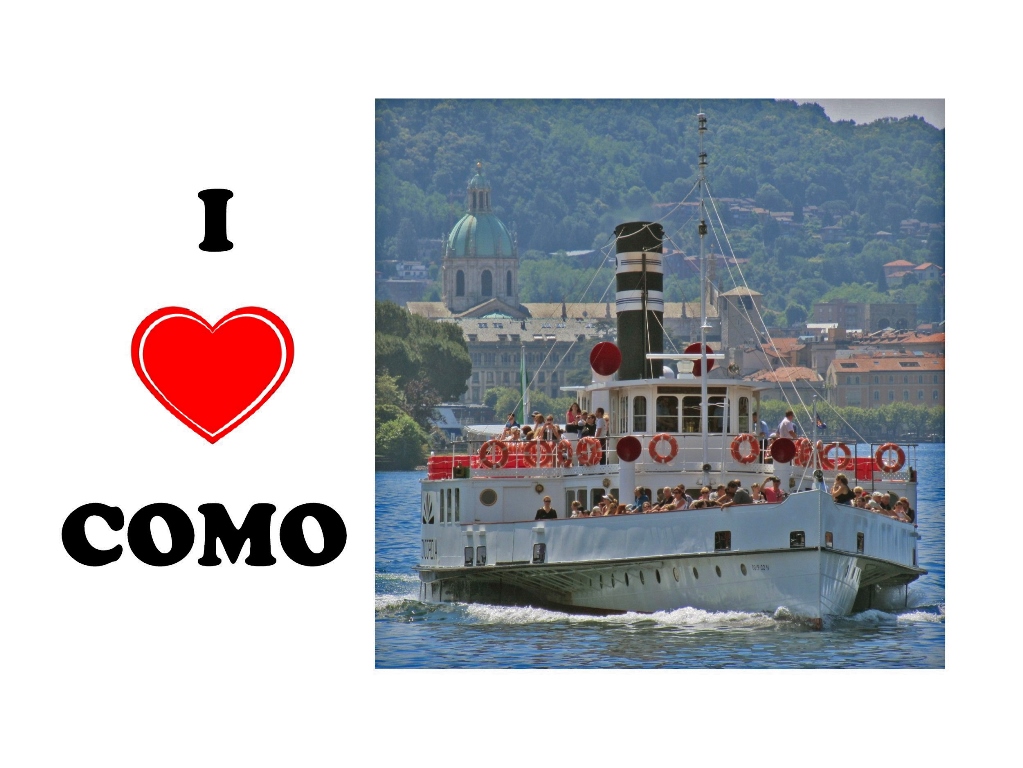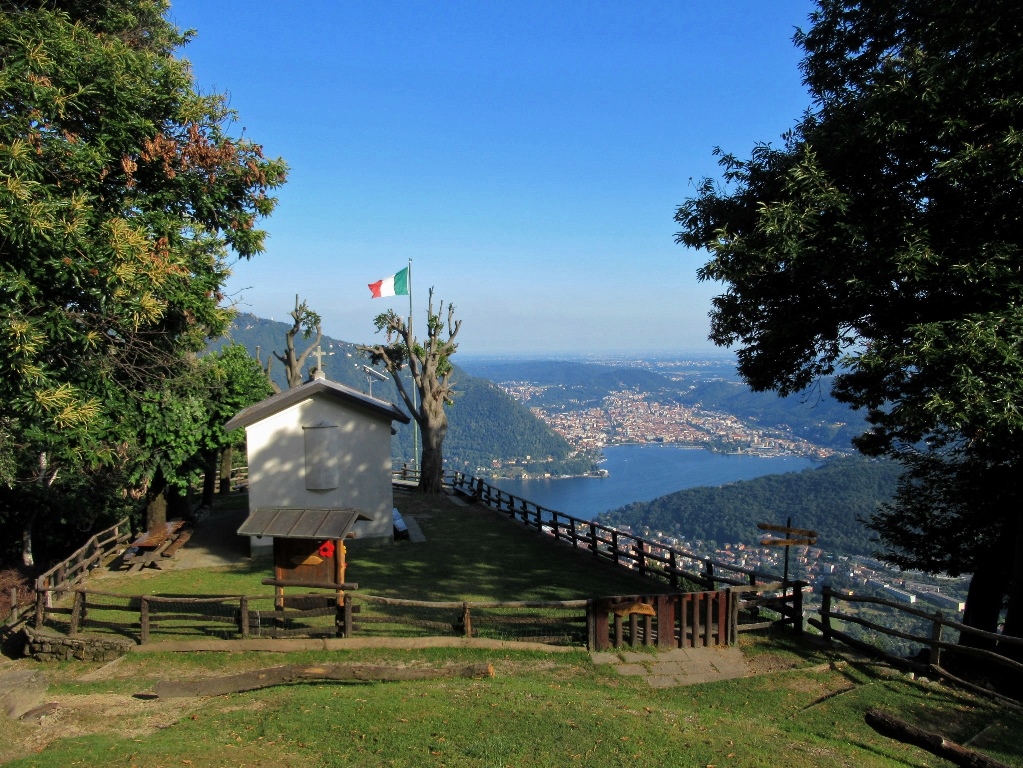 The city extends over a land depression at the far southern end of the lake,
embracing the two shores that are dominated by the Lombardo Prealps.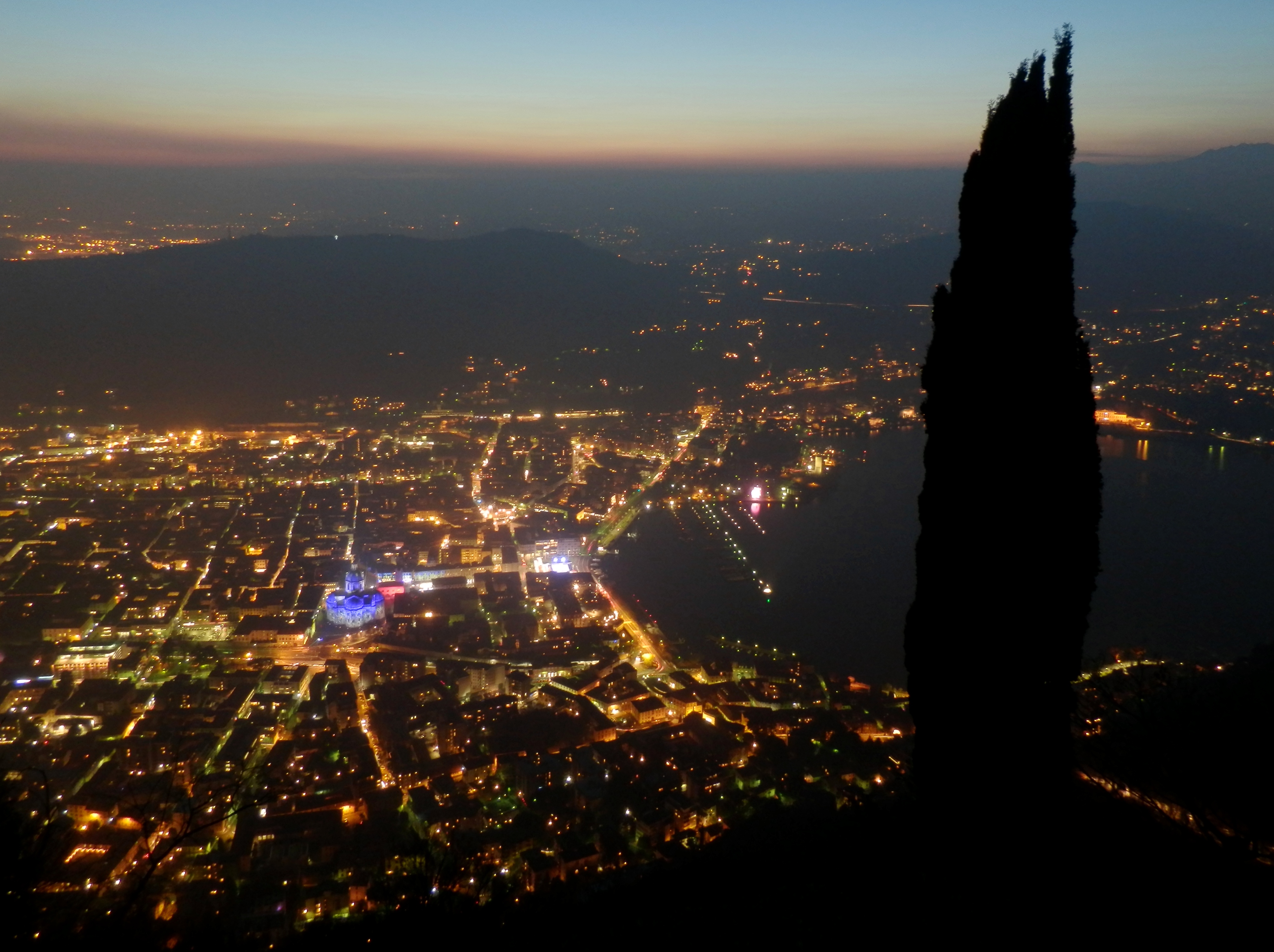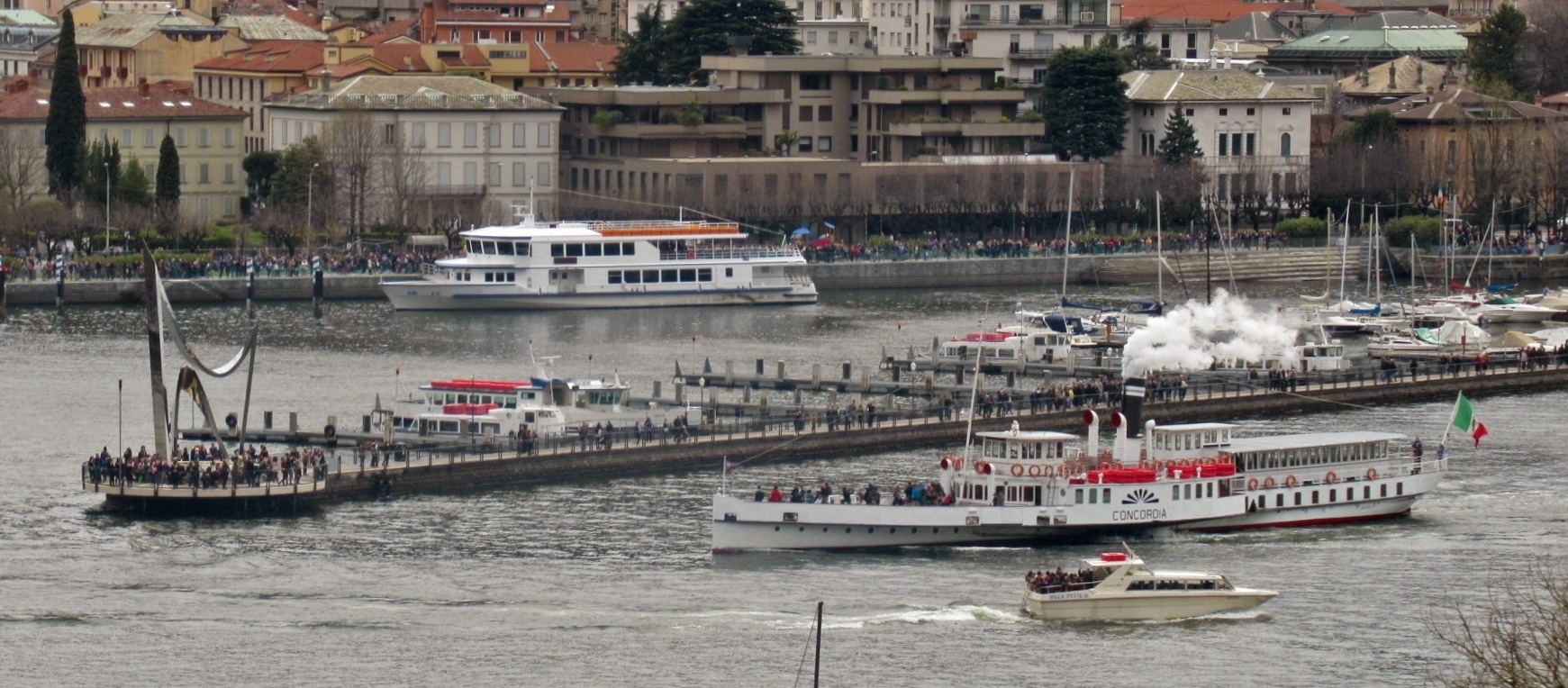 The entrance to the port.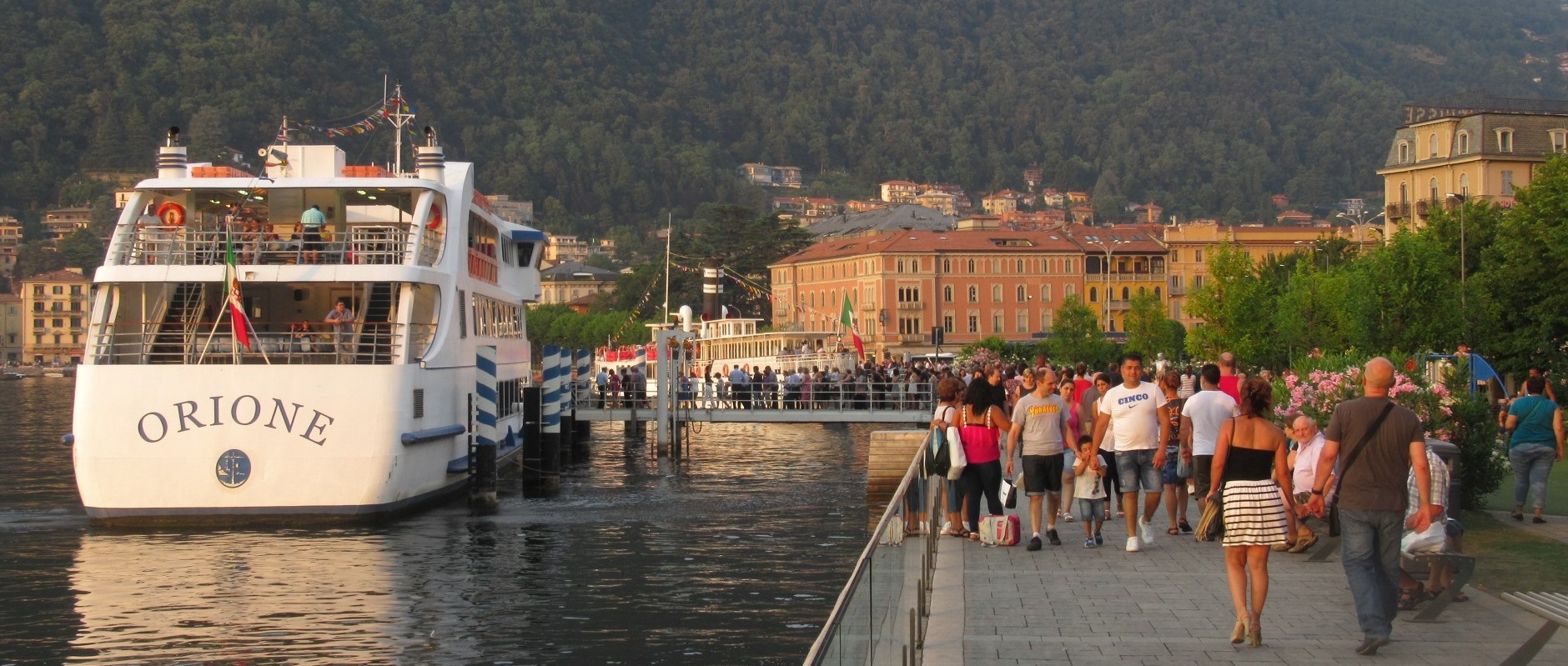 A June evening on the promenade.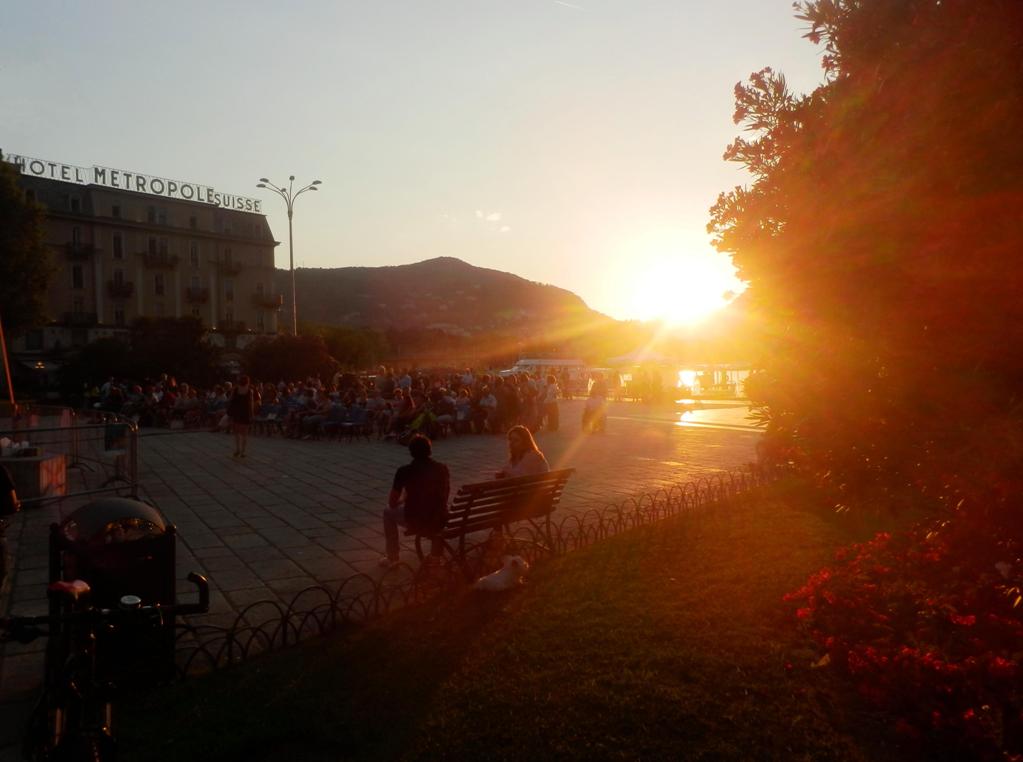 Sunset in Piazza Cavour.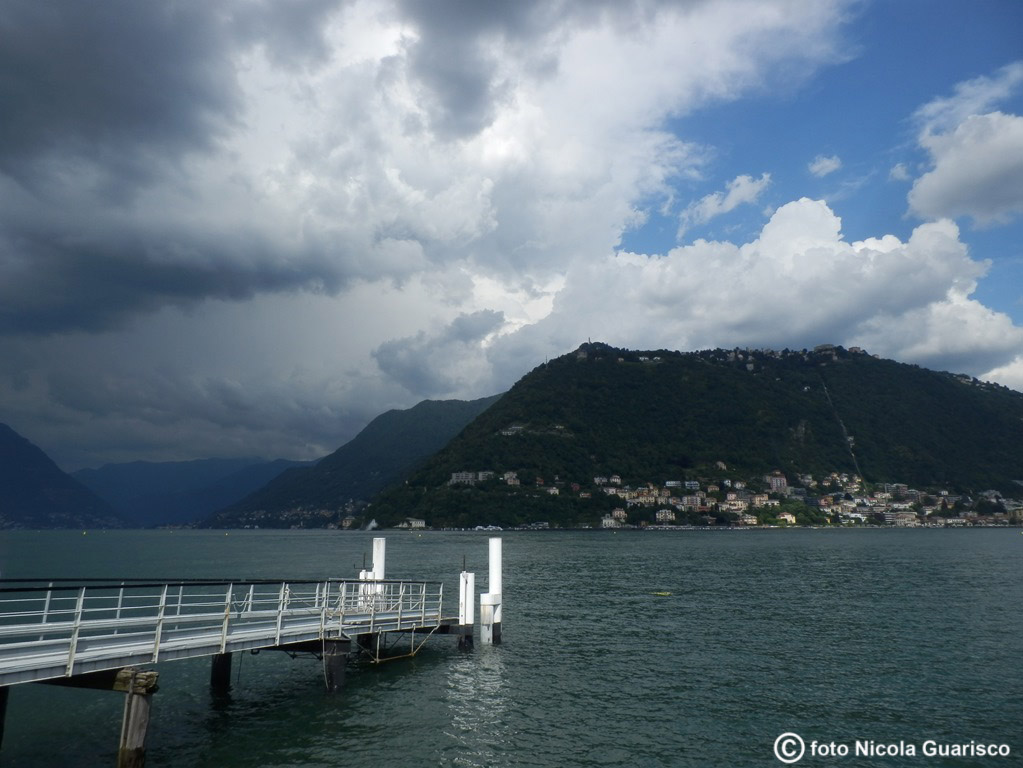 There's a storm on the way...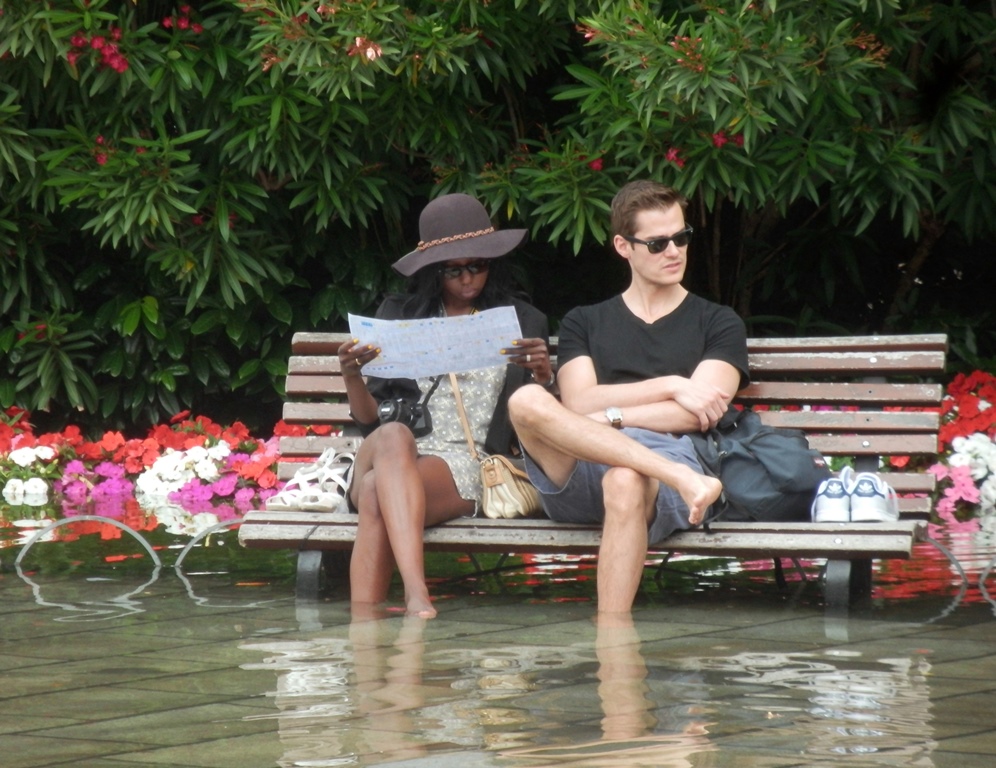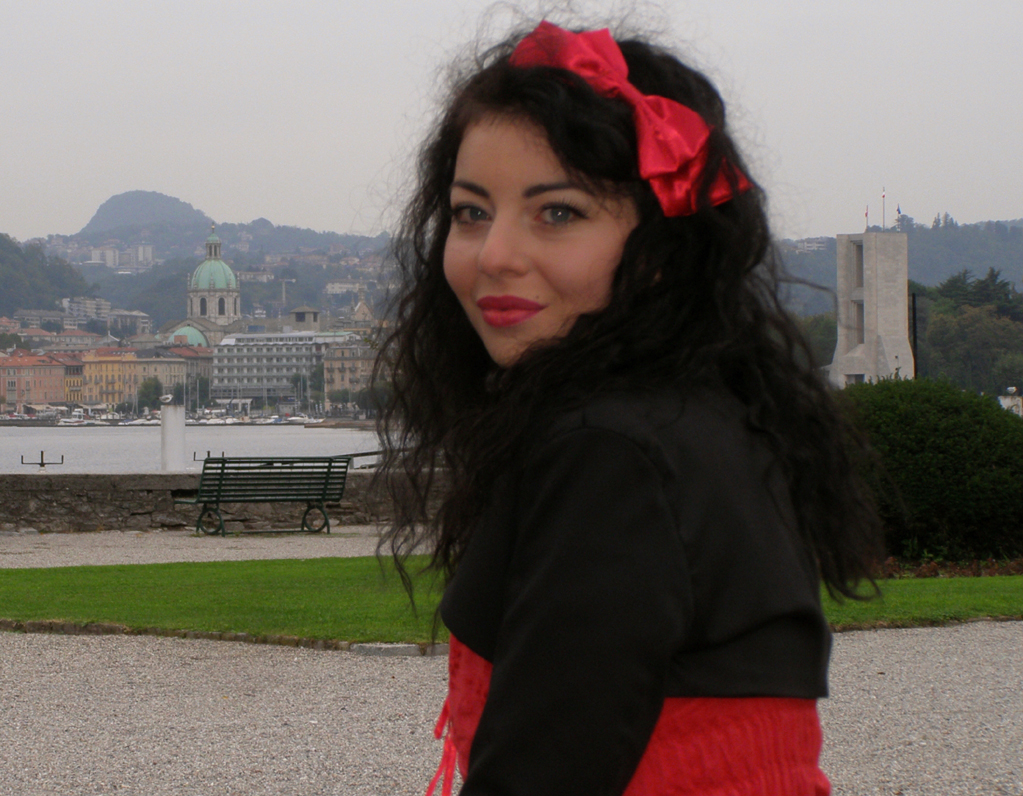 Photo in the left: feet soaking in the lake in flood...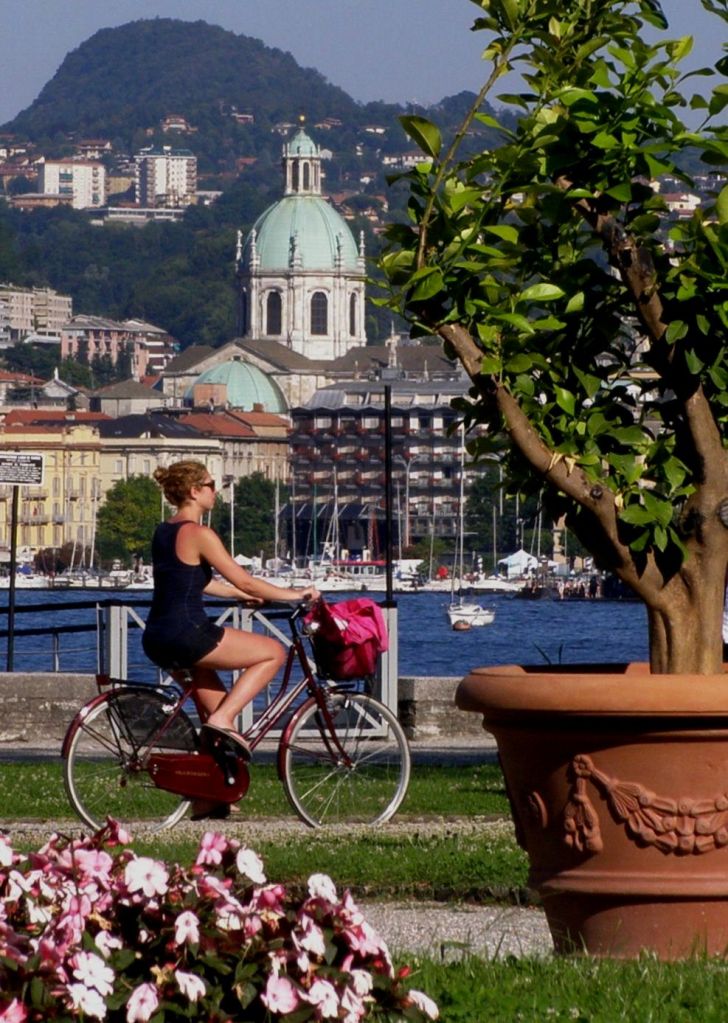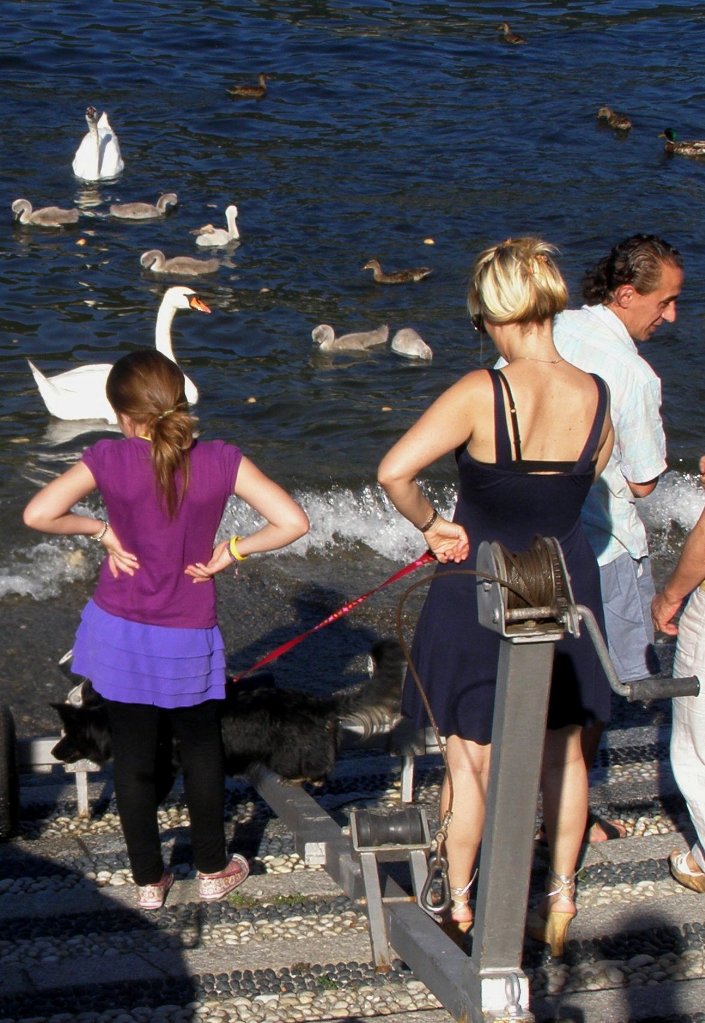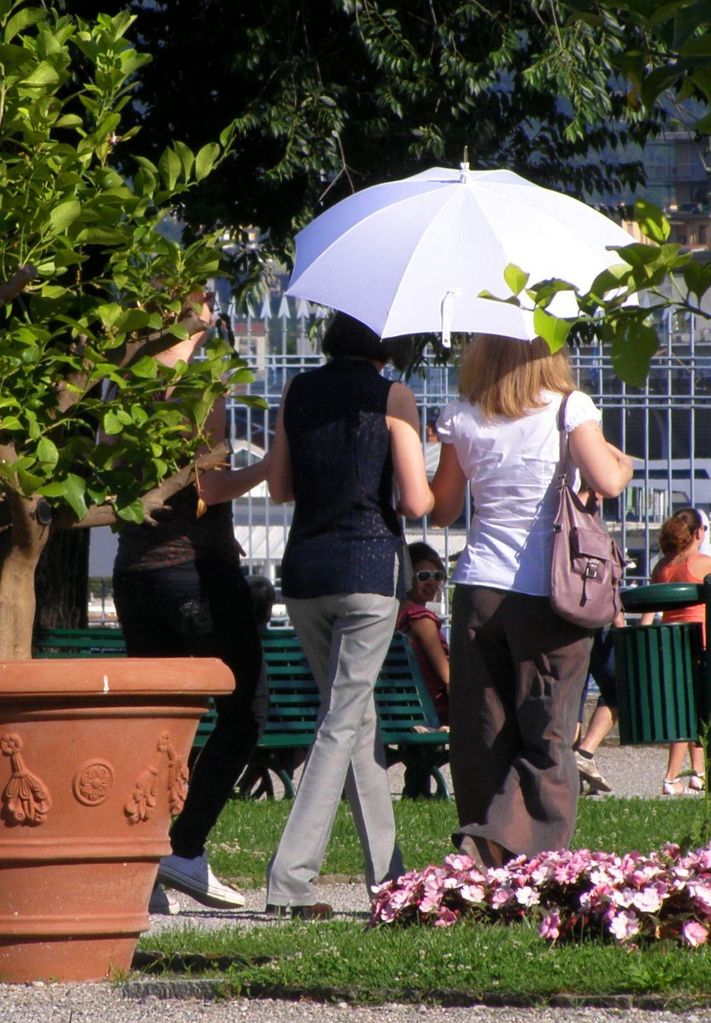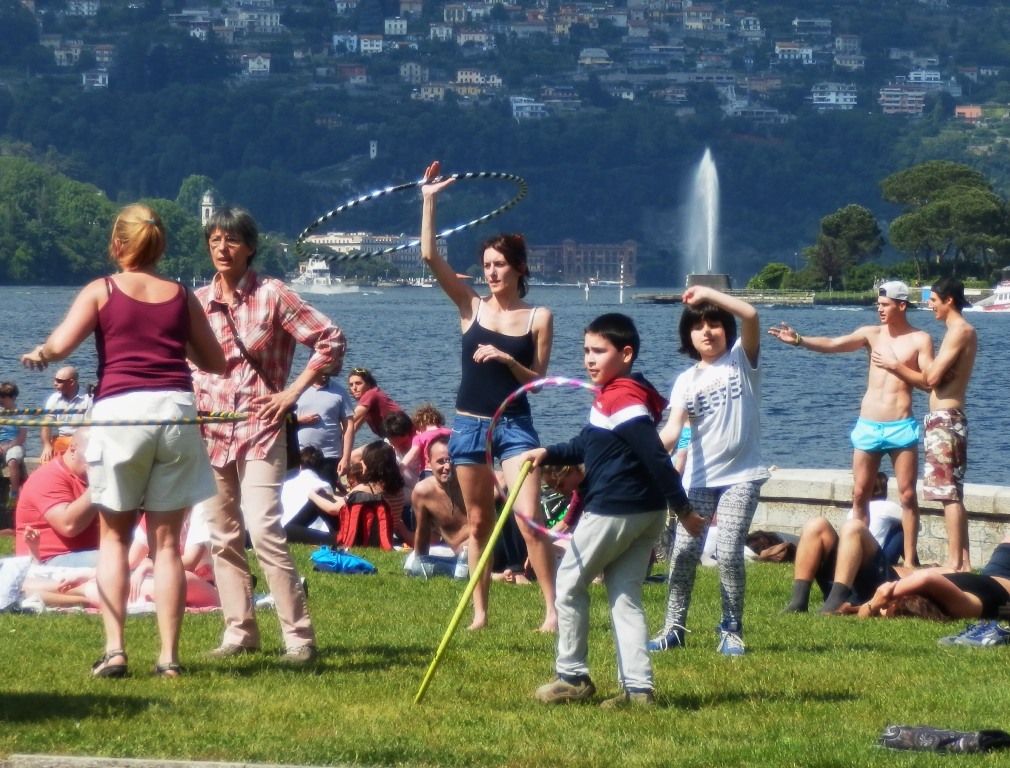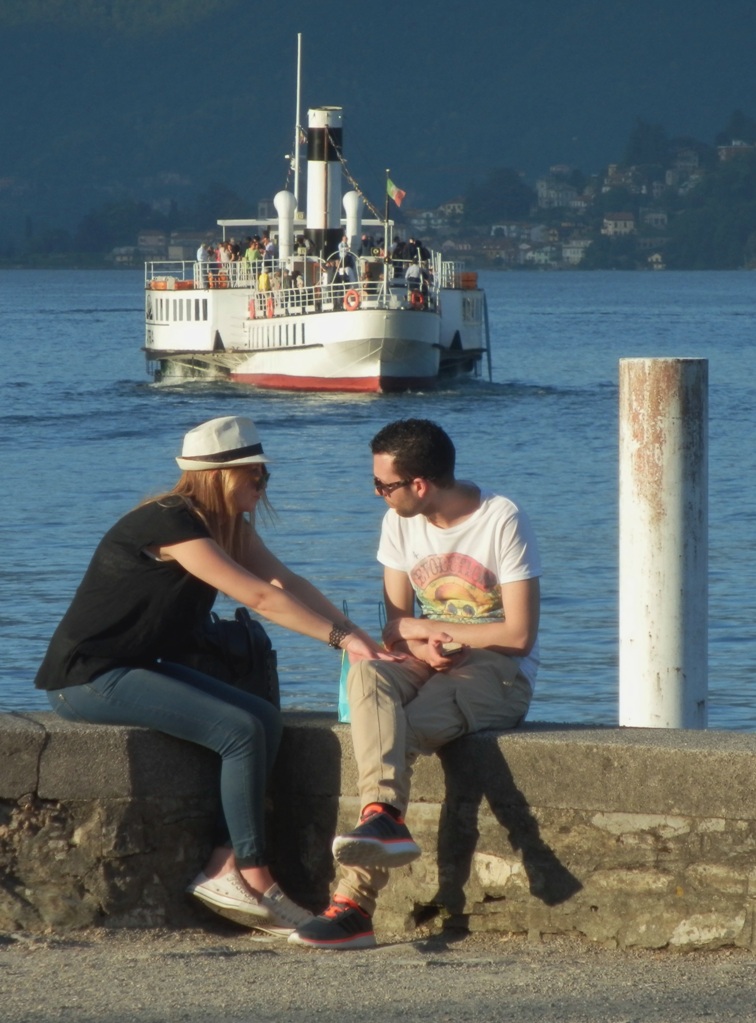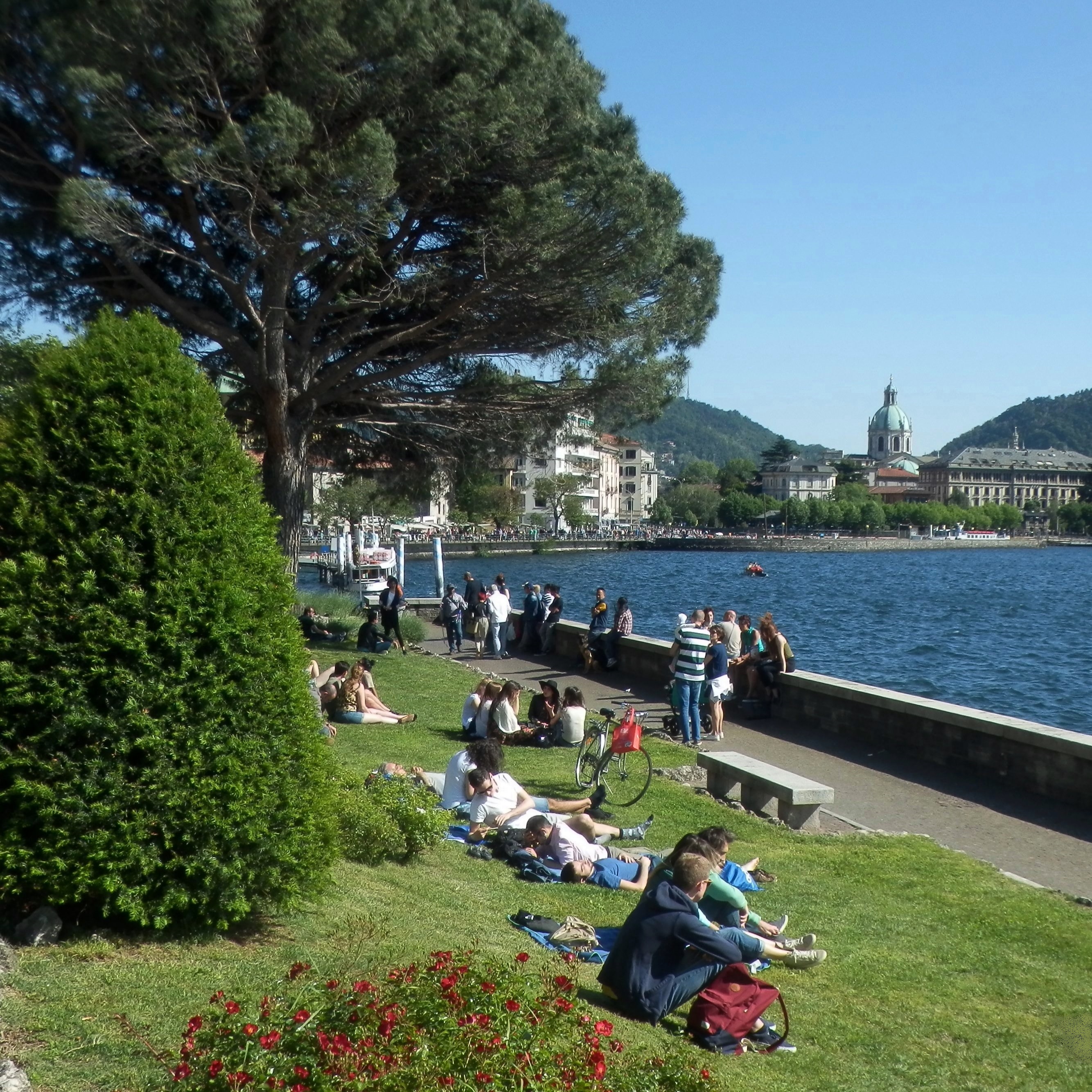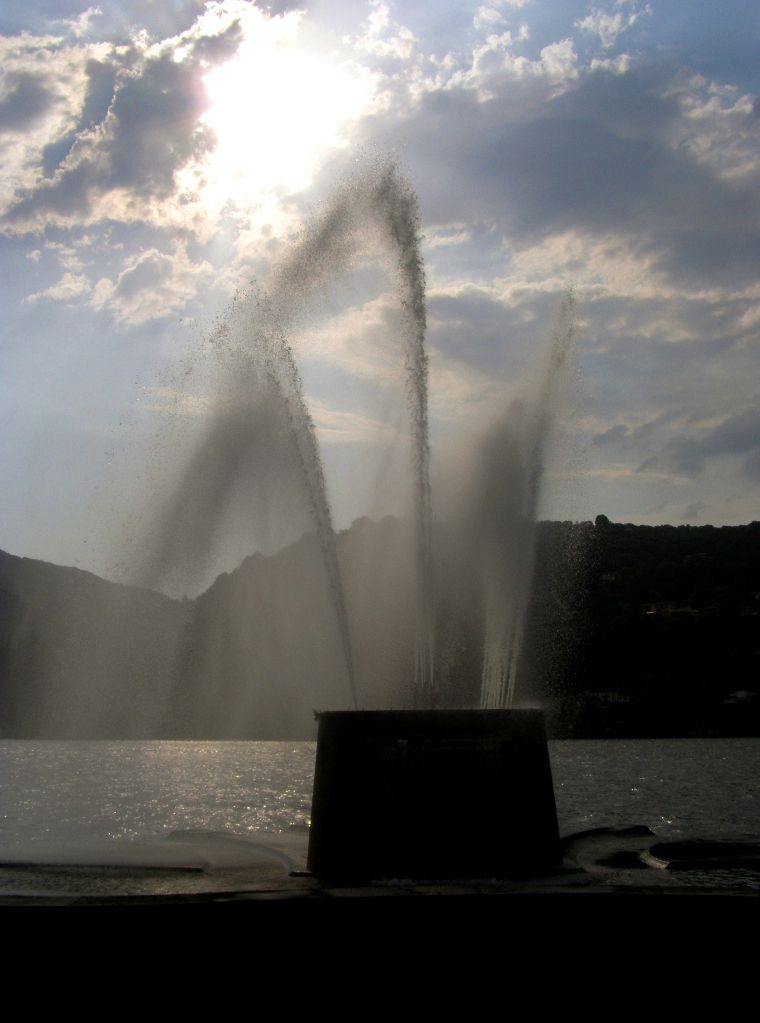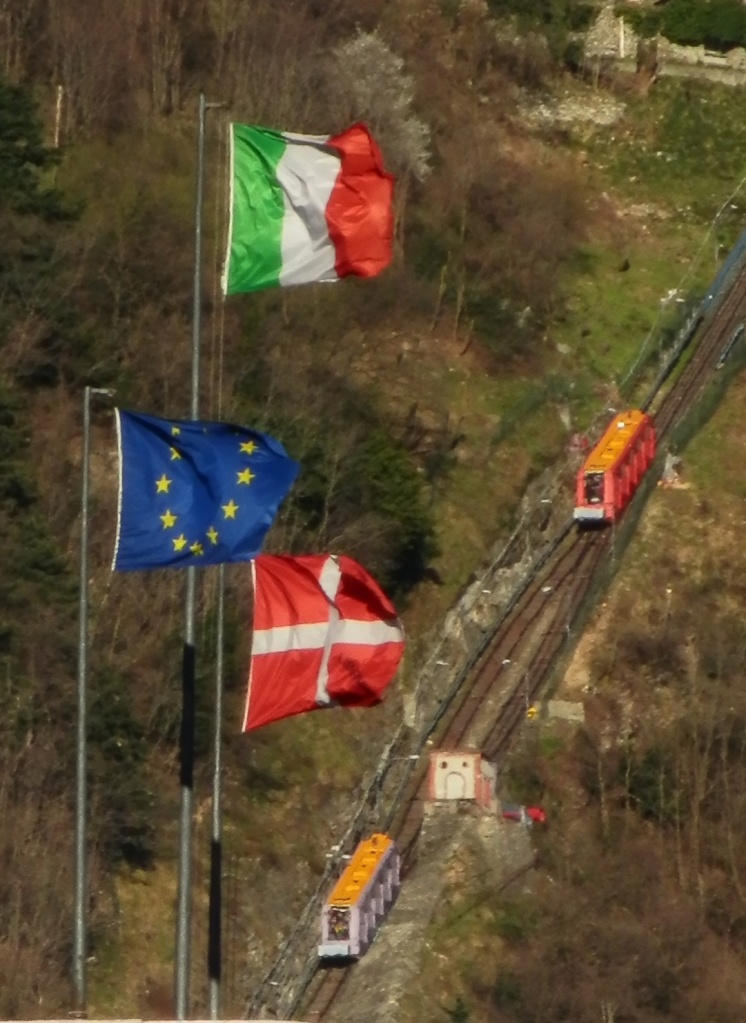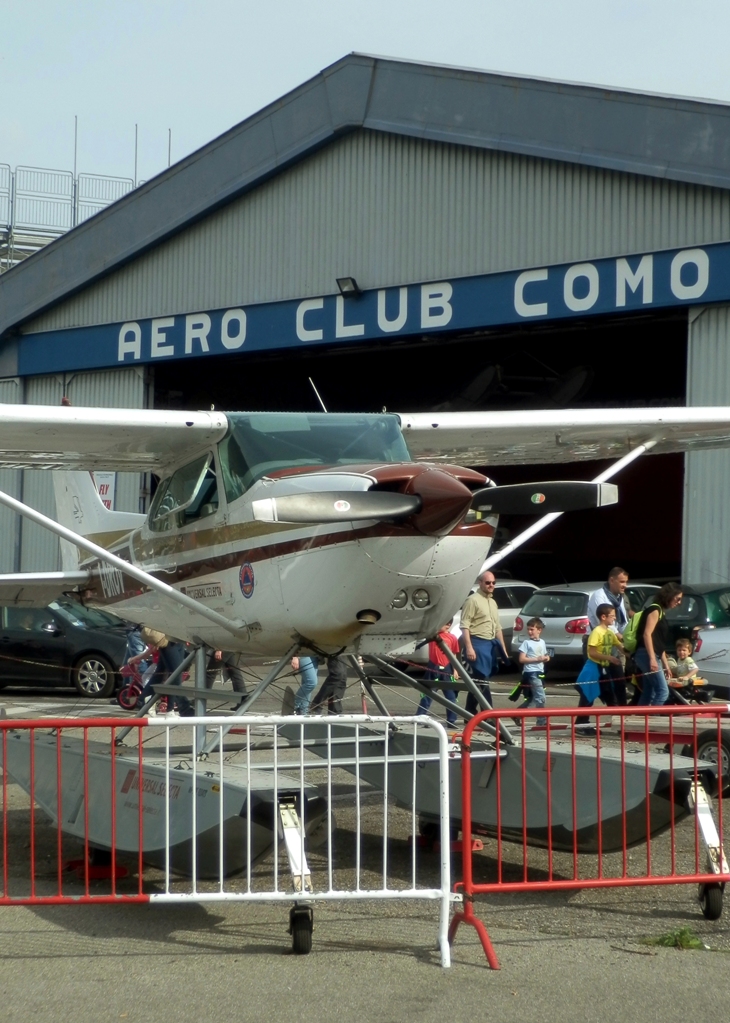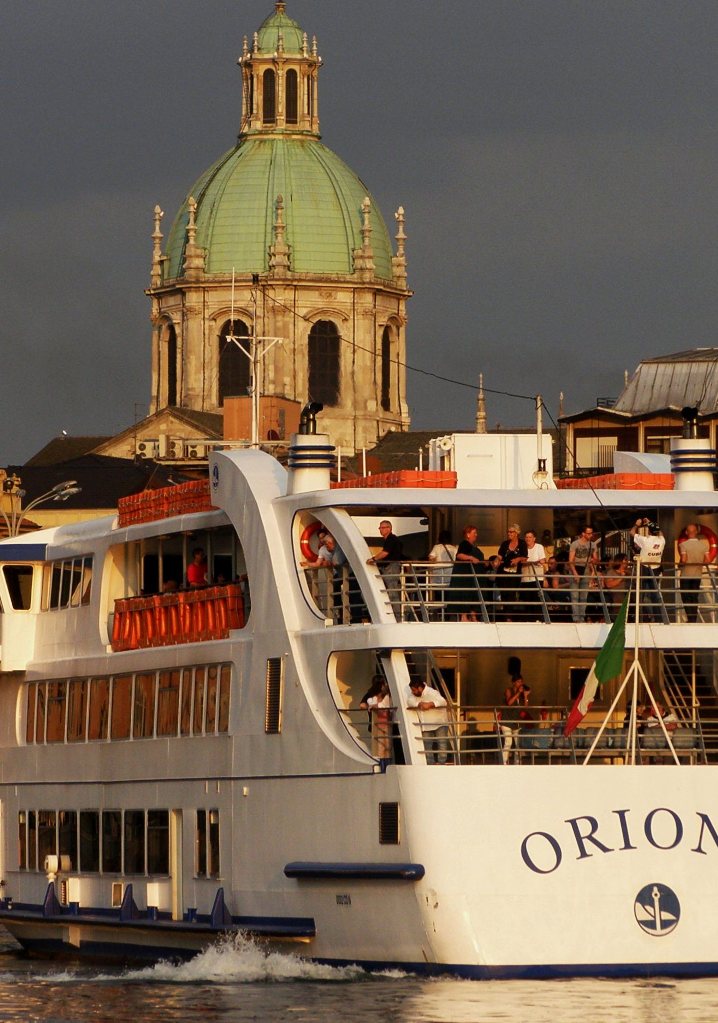 Funicolar, hydroplanes and ships. Transportation is a vital part of the history and life of Como.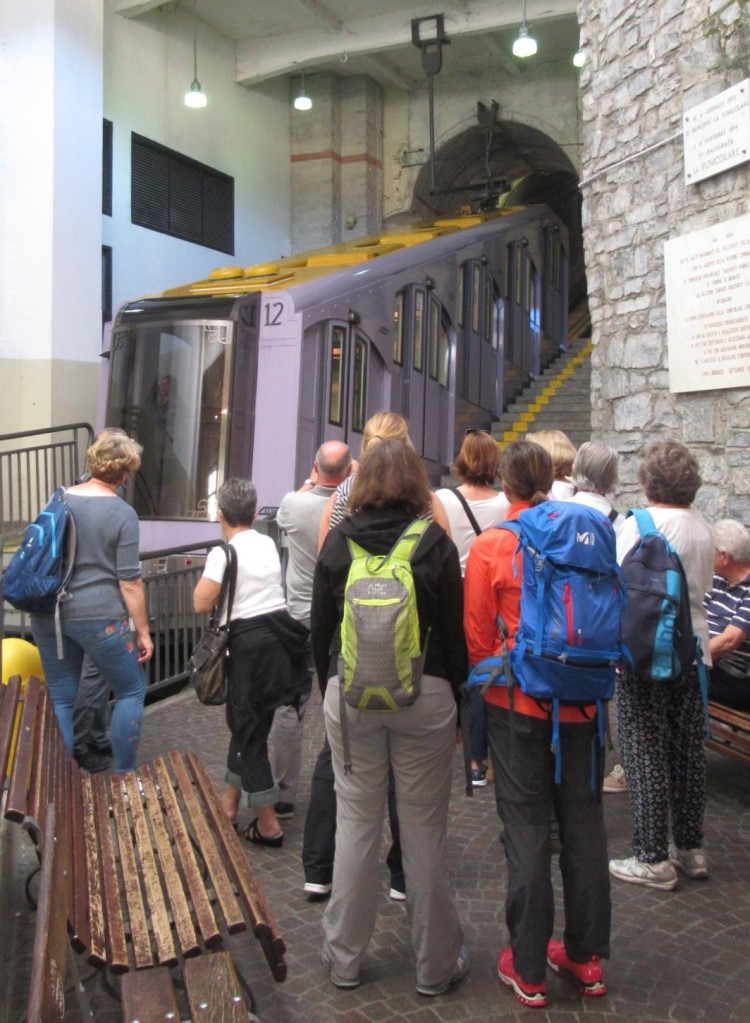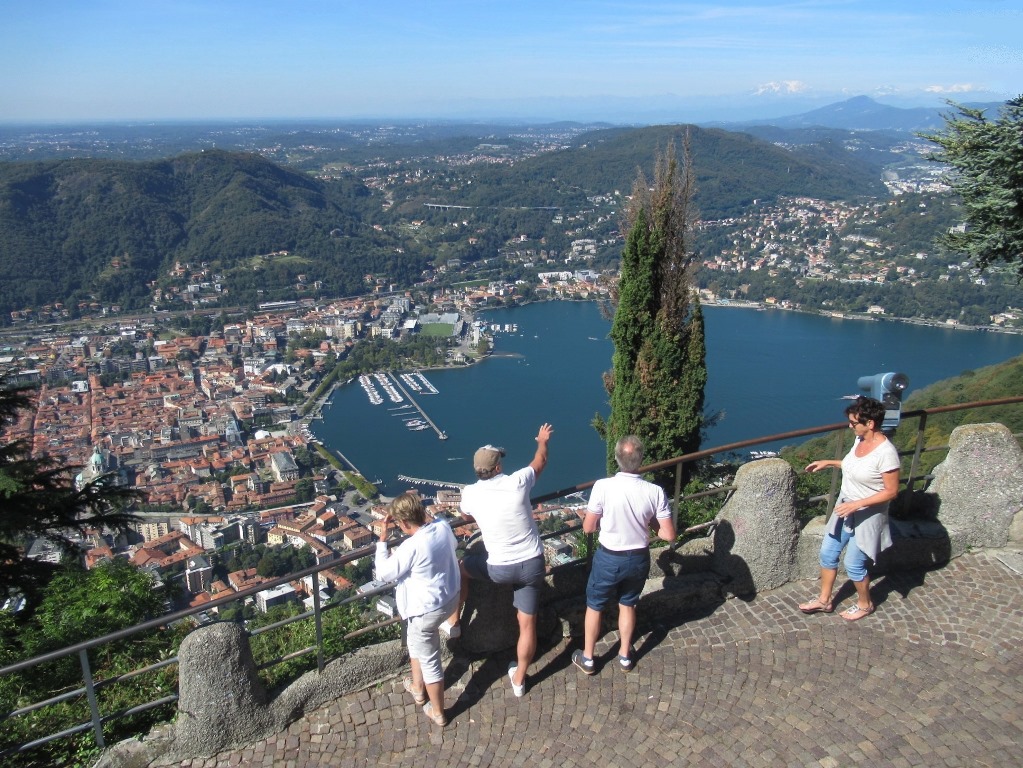 The swift funicular connects Como to Brunate and the lighthouse "Faro Voltiano".
It was inaugurated in 1894 and reaches a maximum grade of 55%.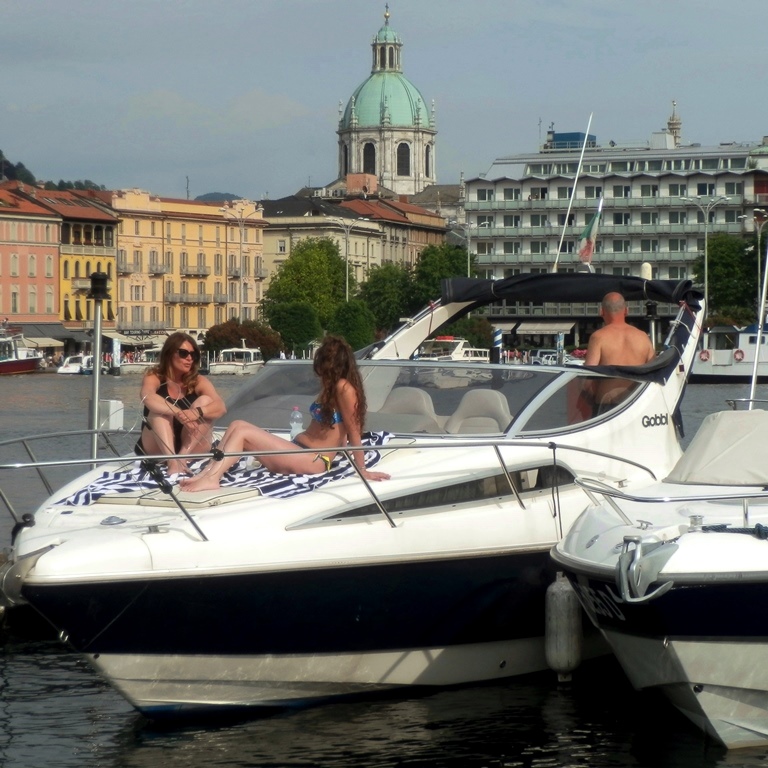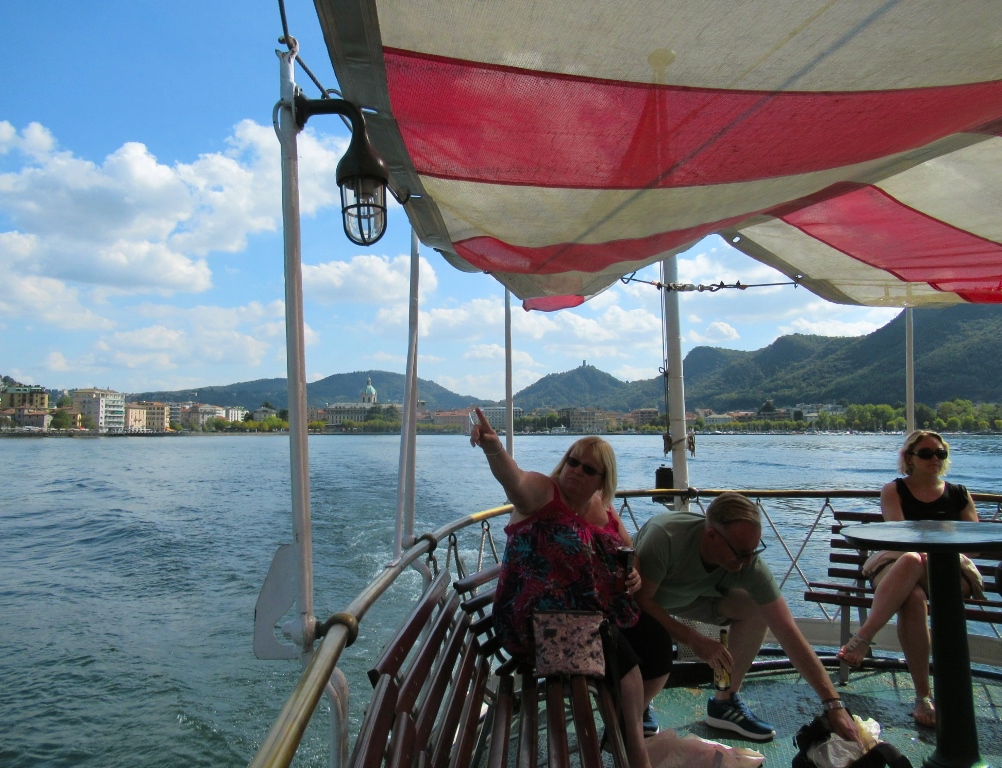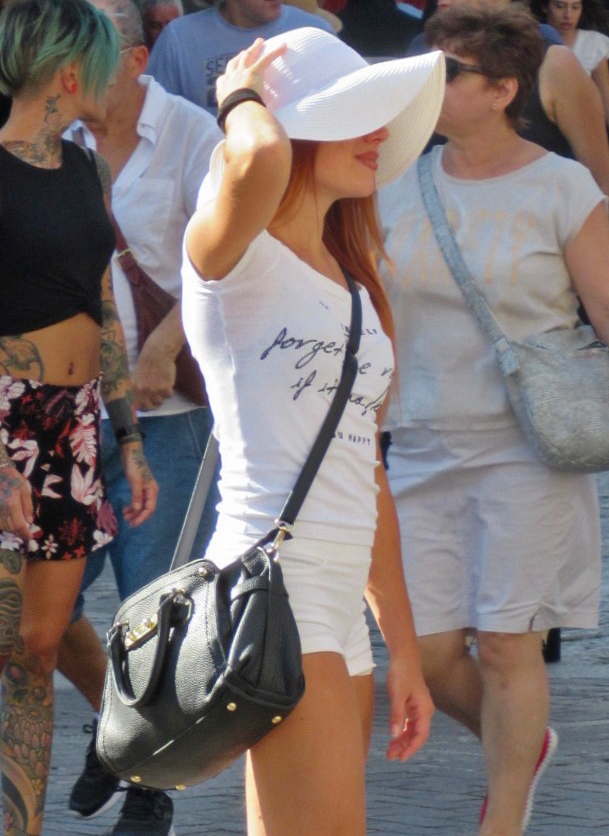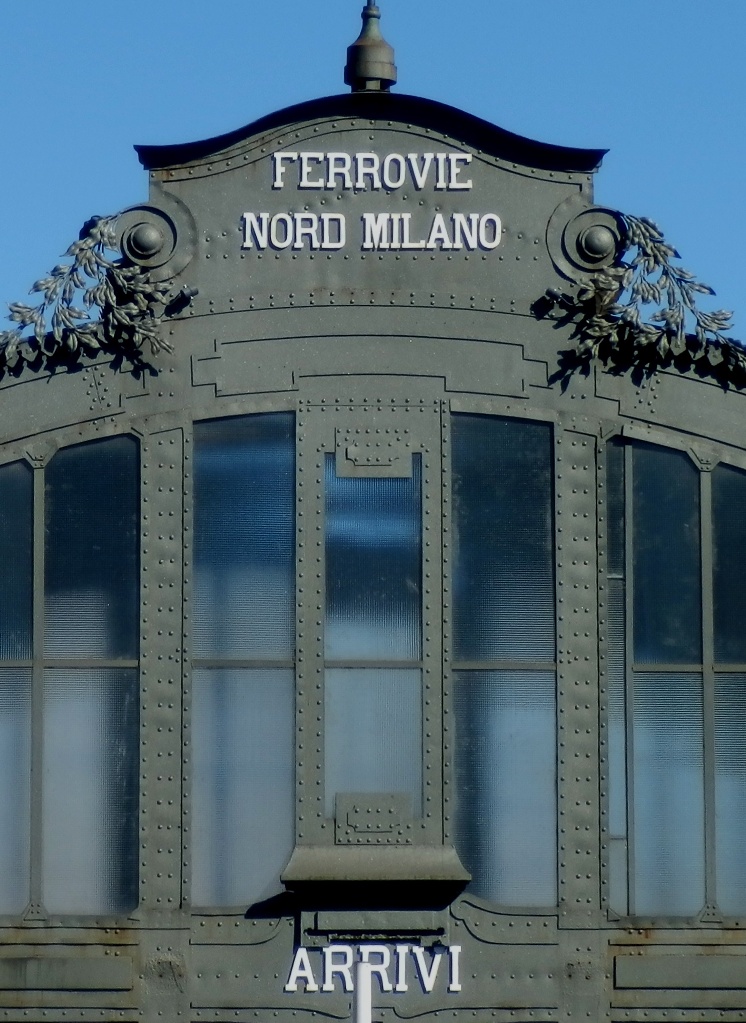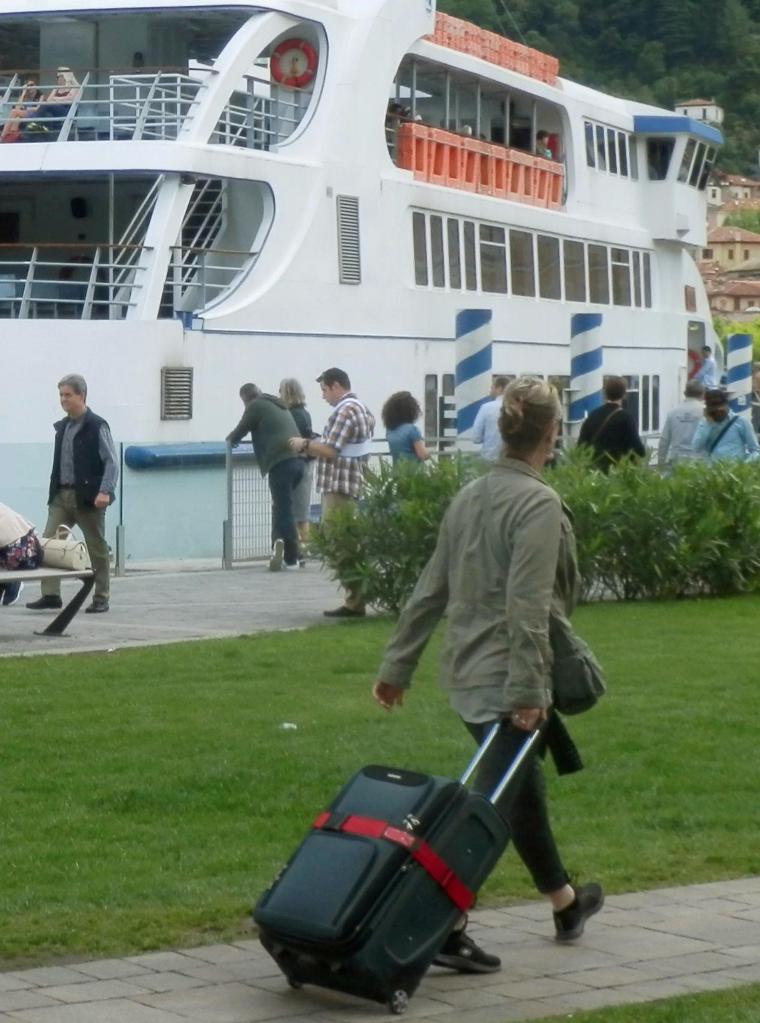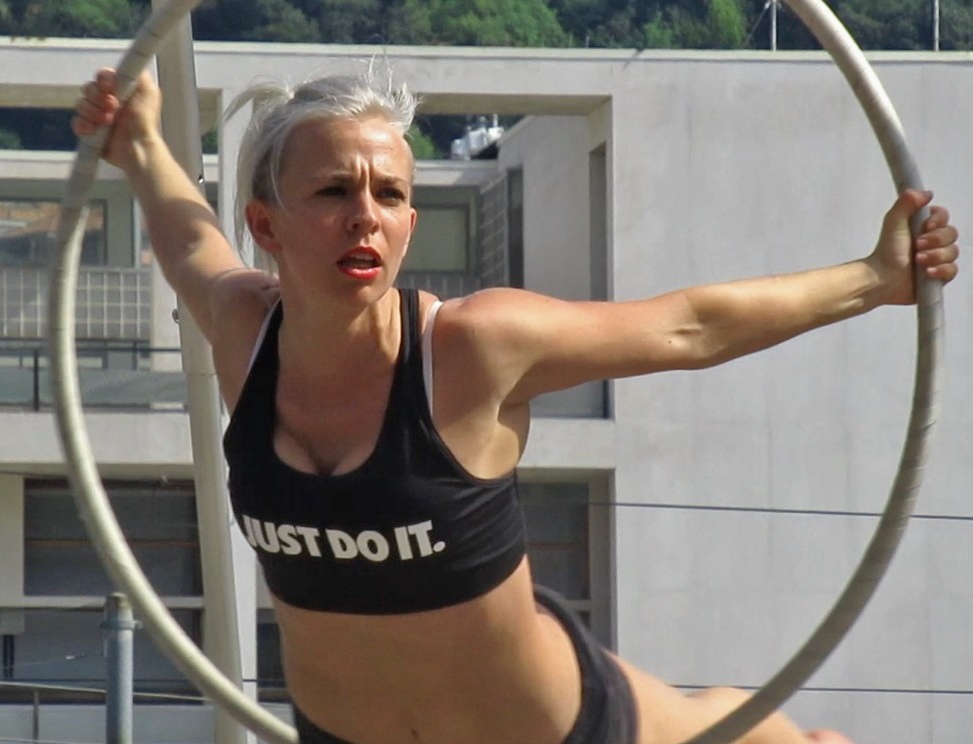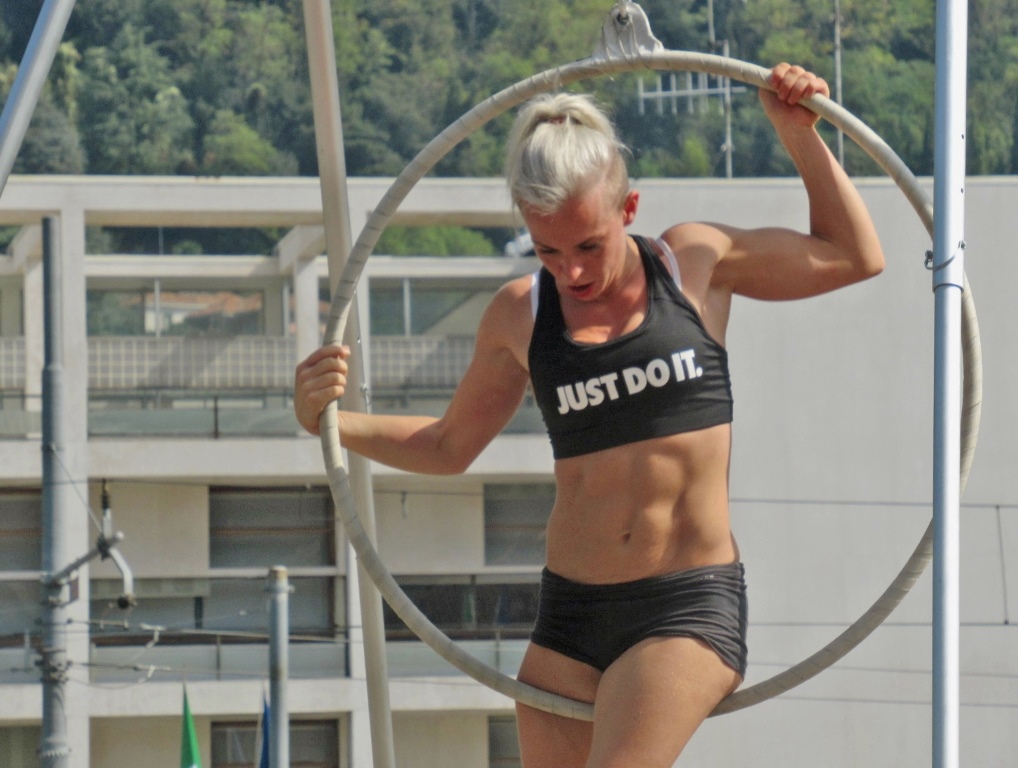 Gymnast in front to Casa del Fascio.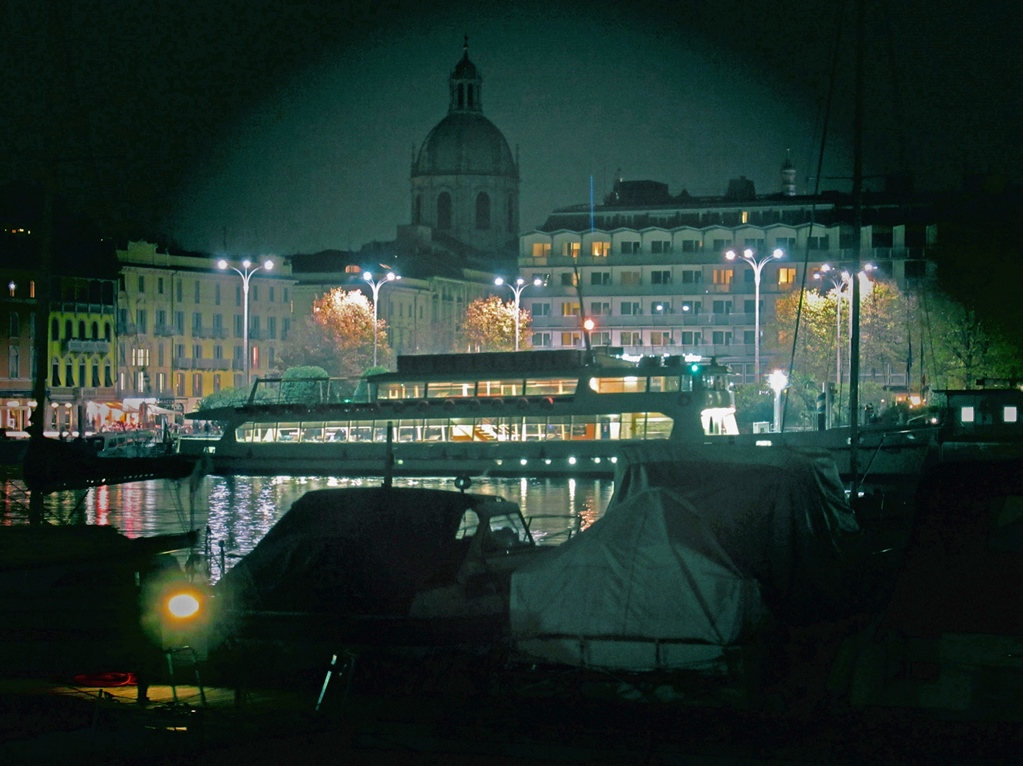 Magic of the night.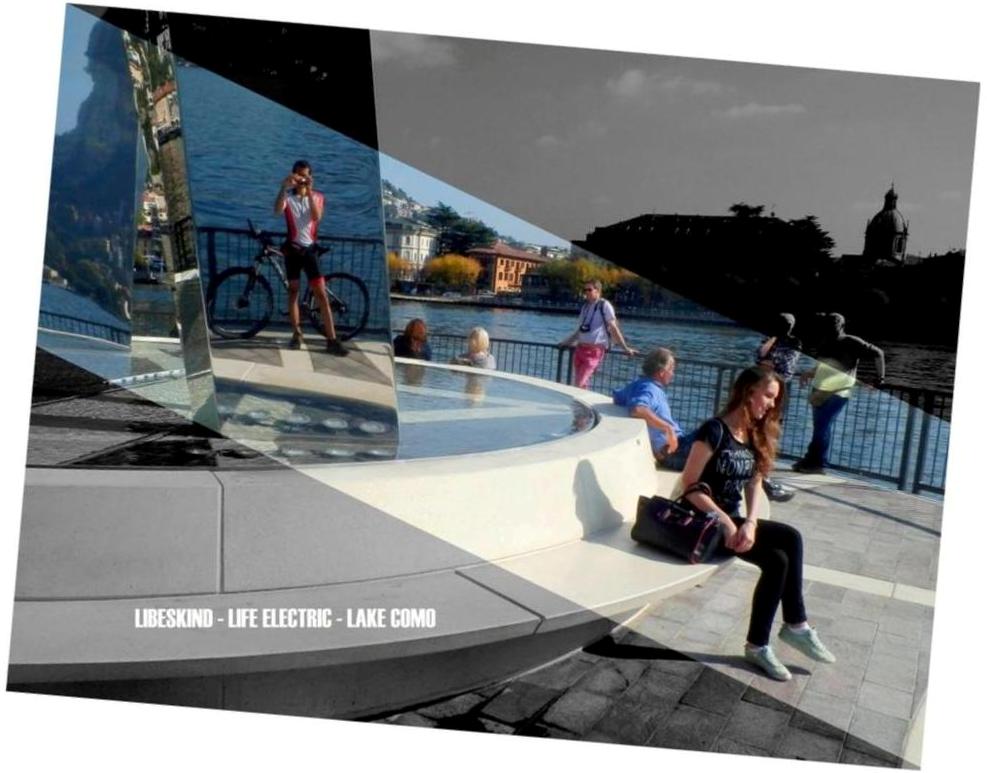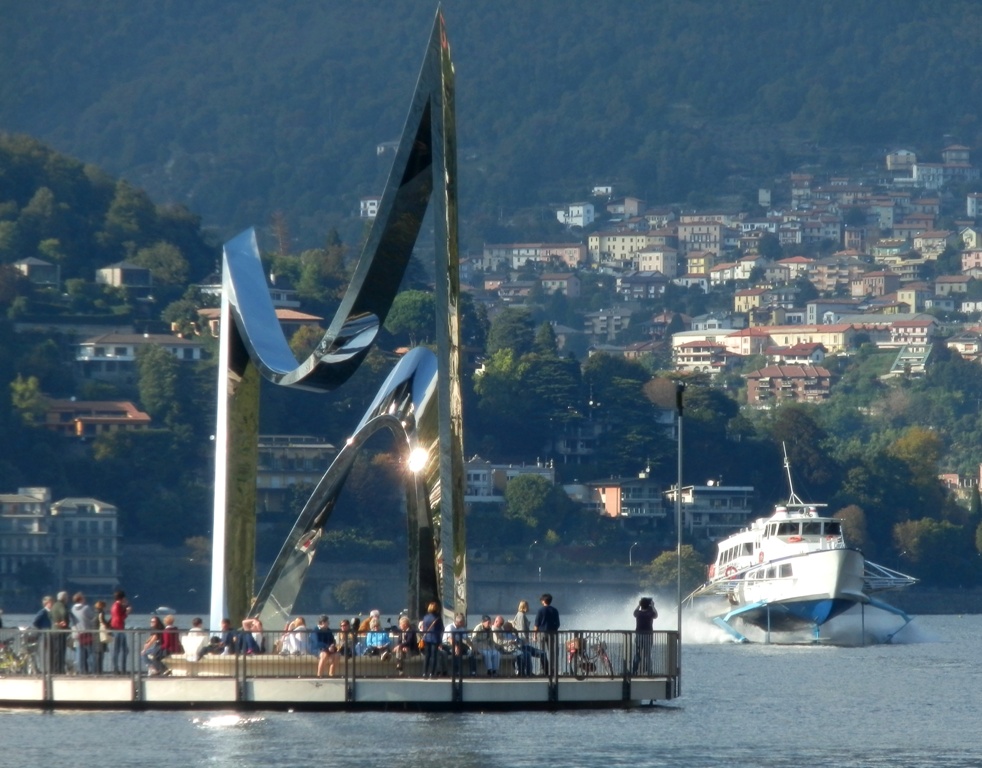 The Life Electric, the new, shining monument erected by American star architect Daniel Libeskind, the maximum exponent of Deconstructivism. The monument stands in a central position on a stretch of breakwater.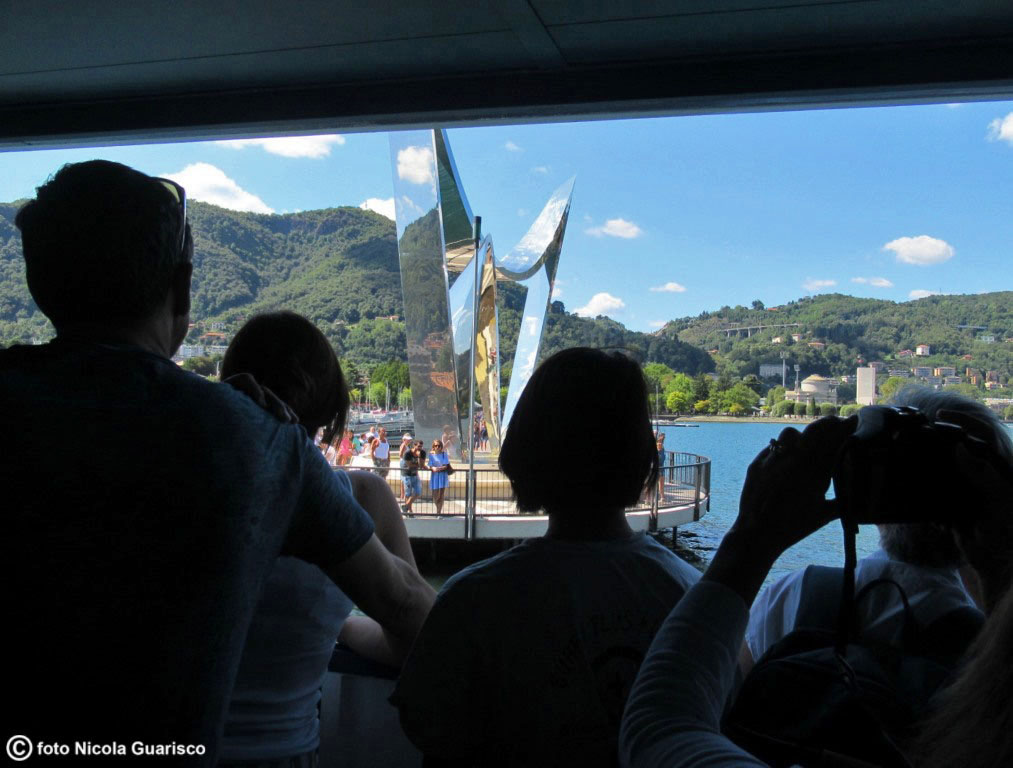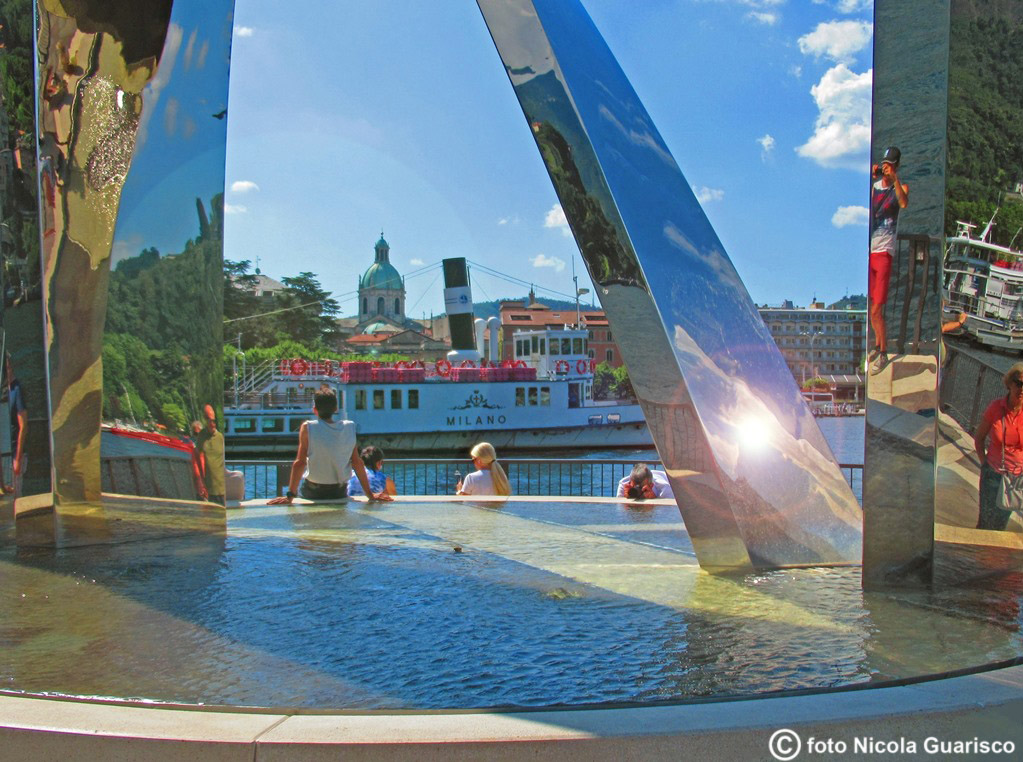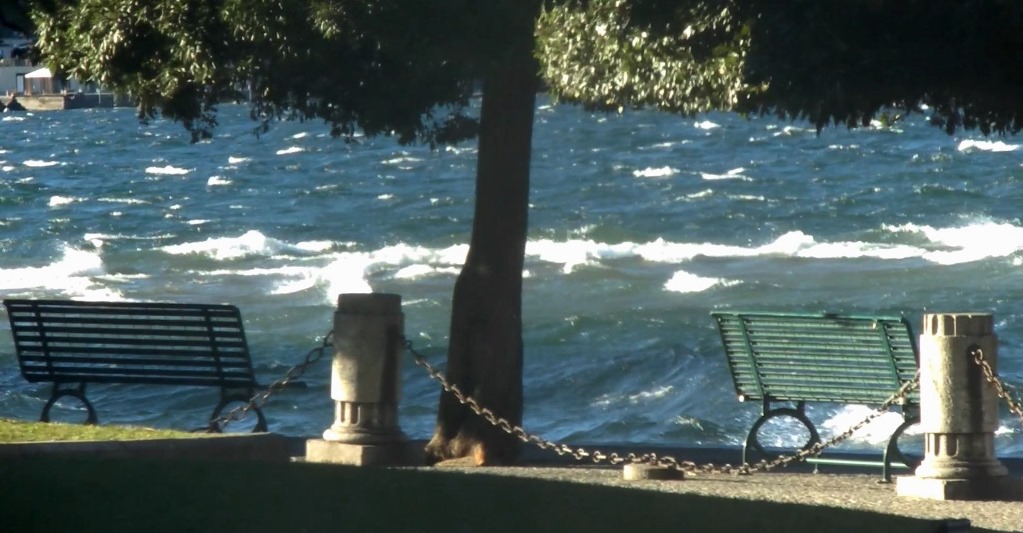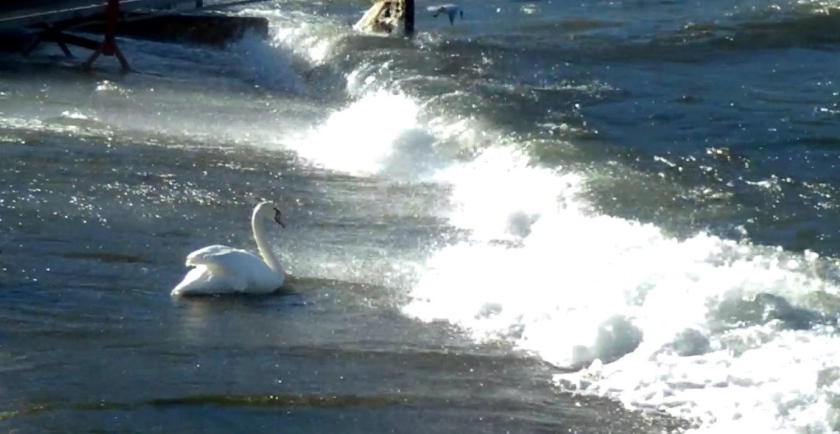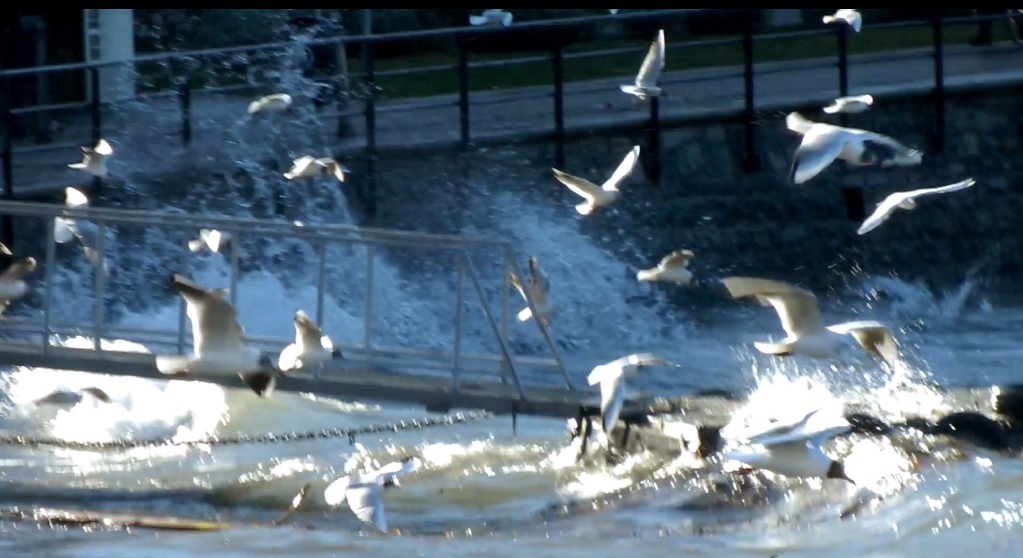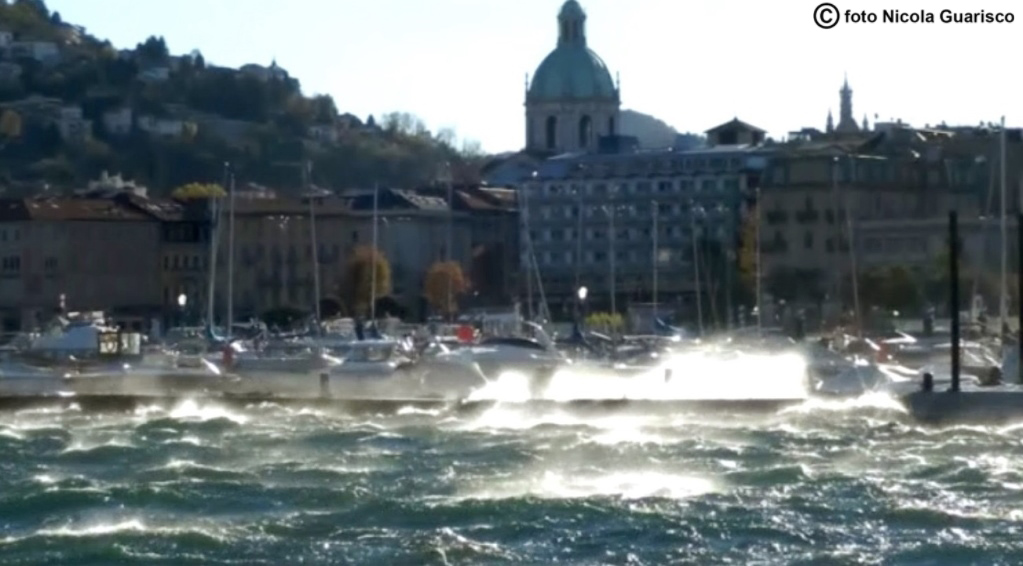 Violent storms.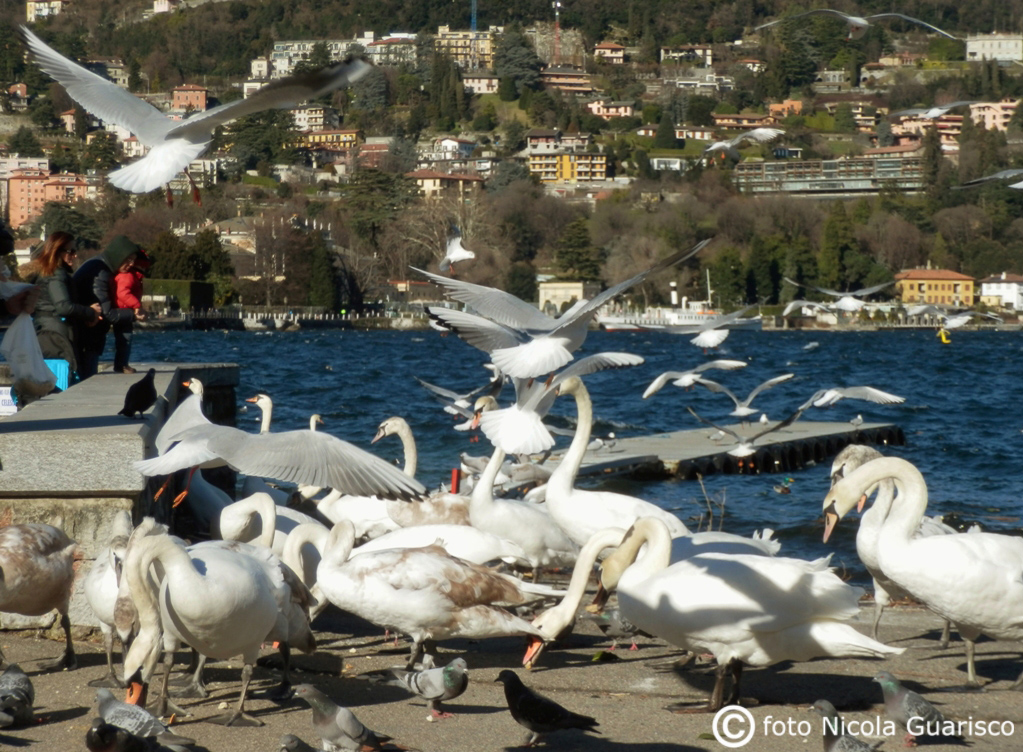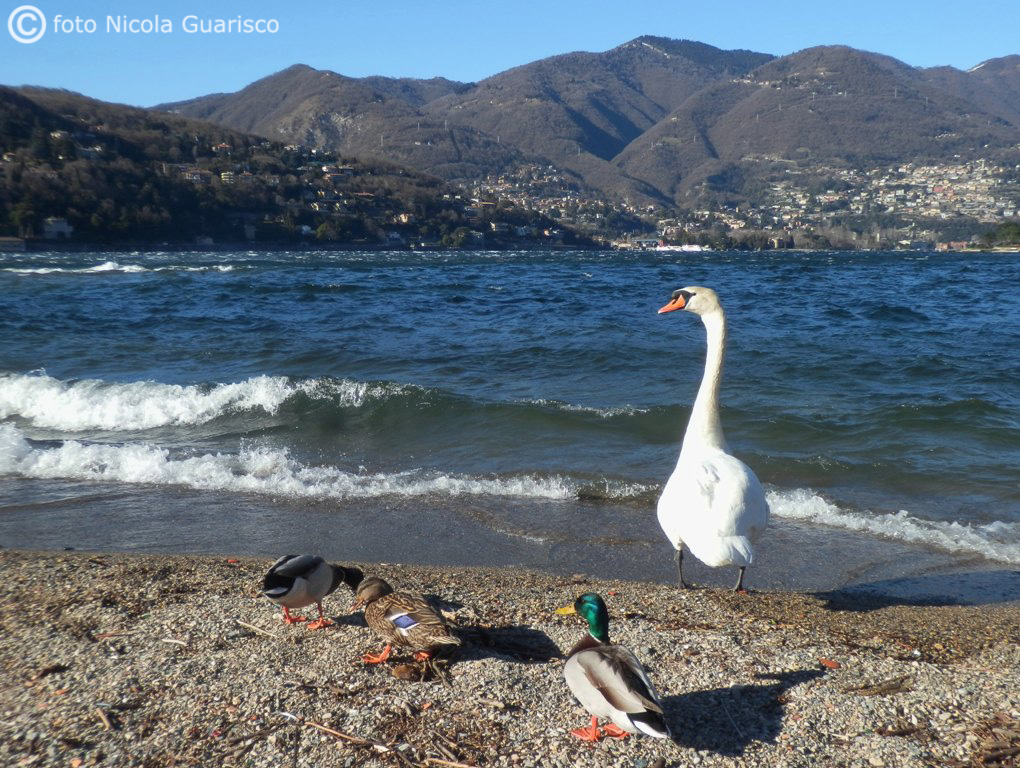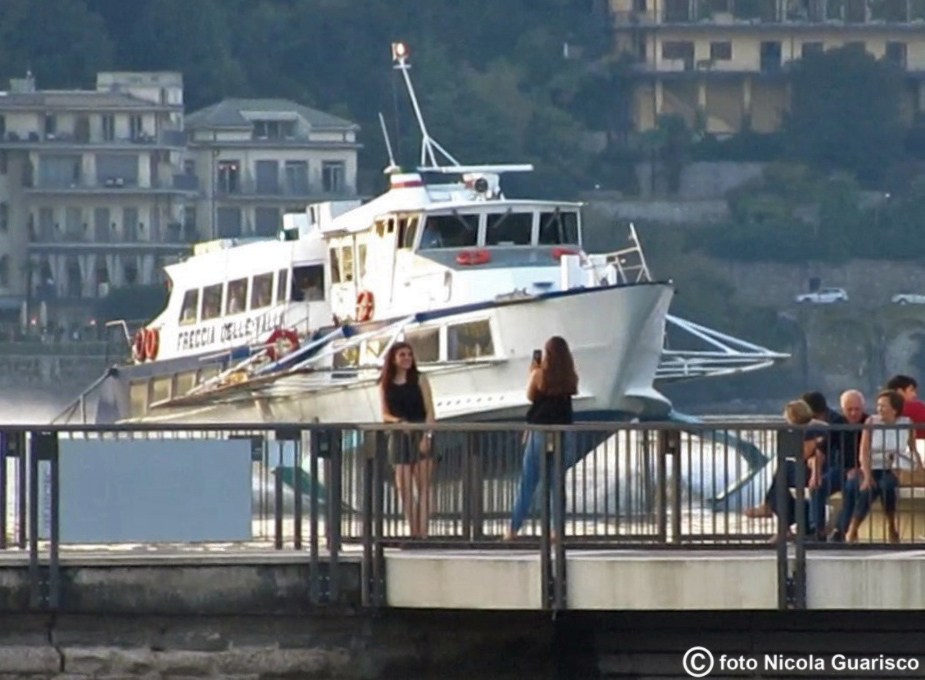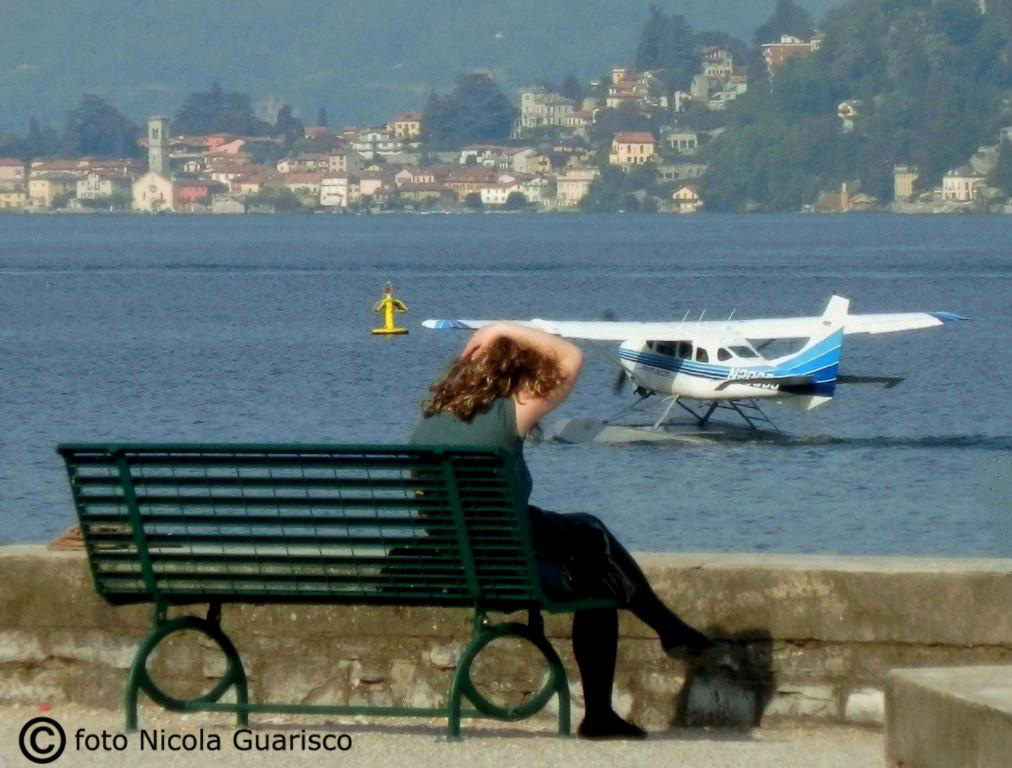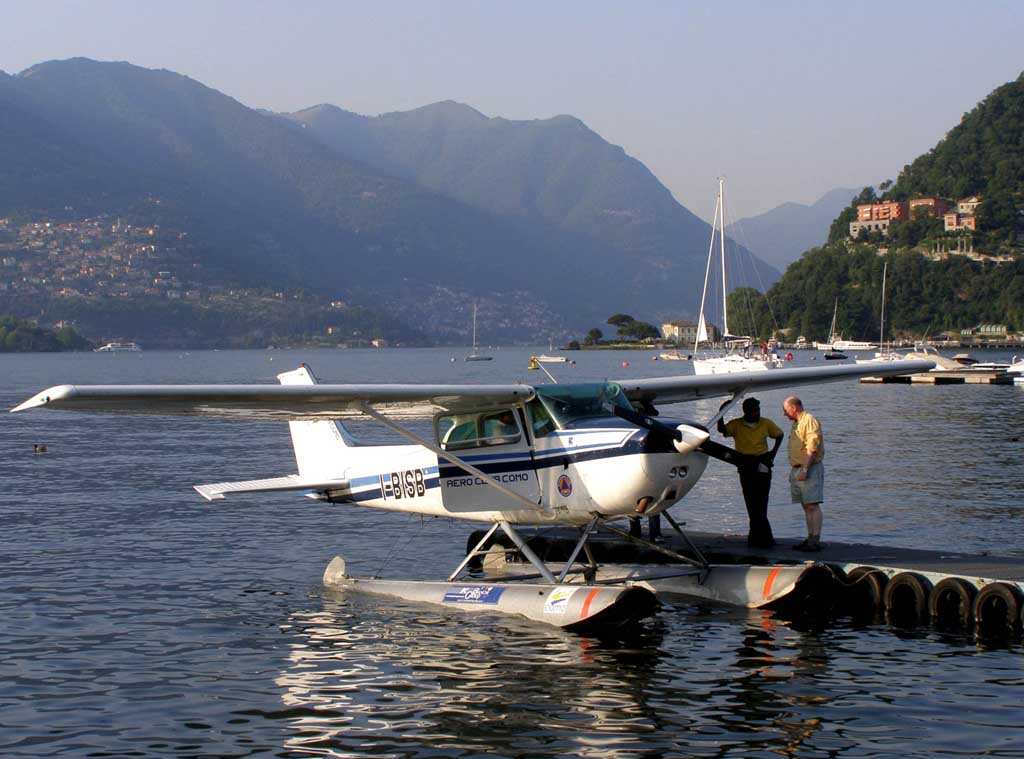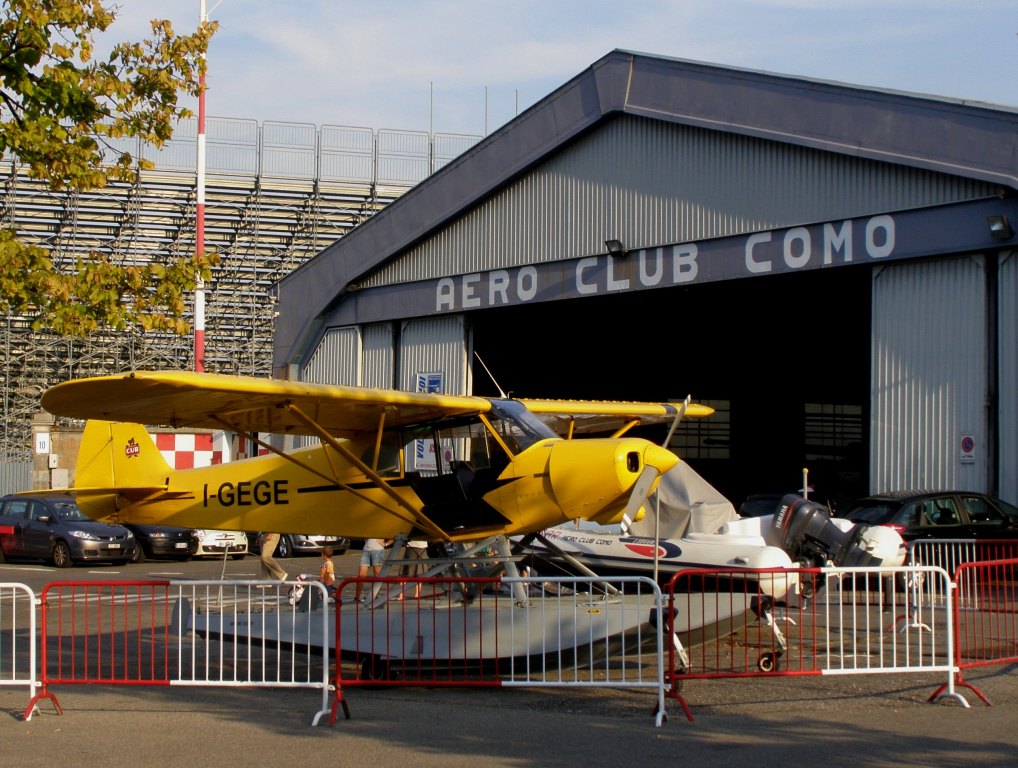 Aero Club Como is the only European school for hydroplane pilots. It entered the Guinness Book of Records in 2013. One of the earliest seaplane races, known as the Grand Lake Circuit, took place here in 1913 and was won by Roland Garros, the celebrated French aviator.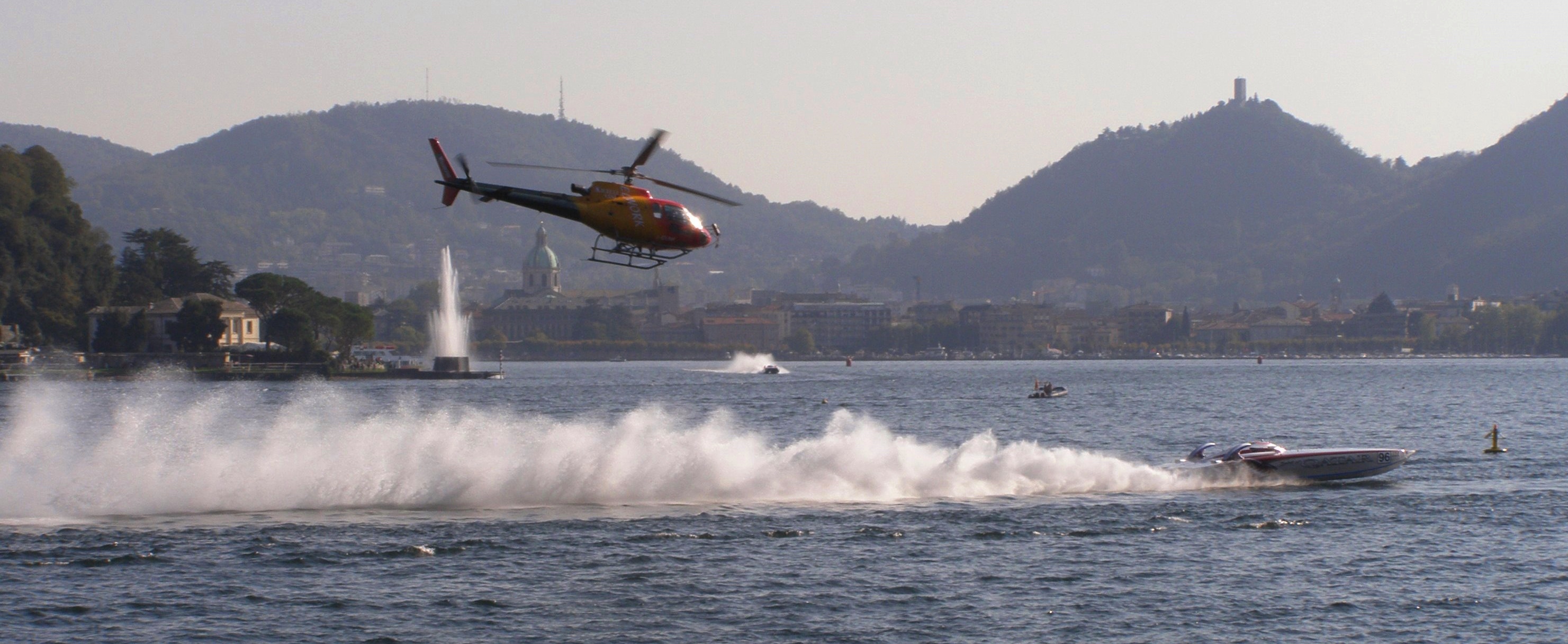 Powerboat Grand Prix of Italy, in September, valid for the world championship.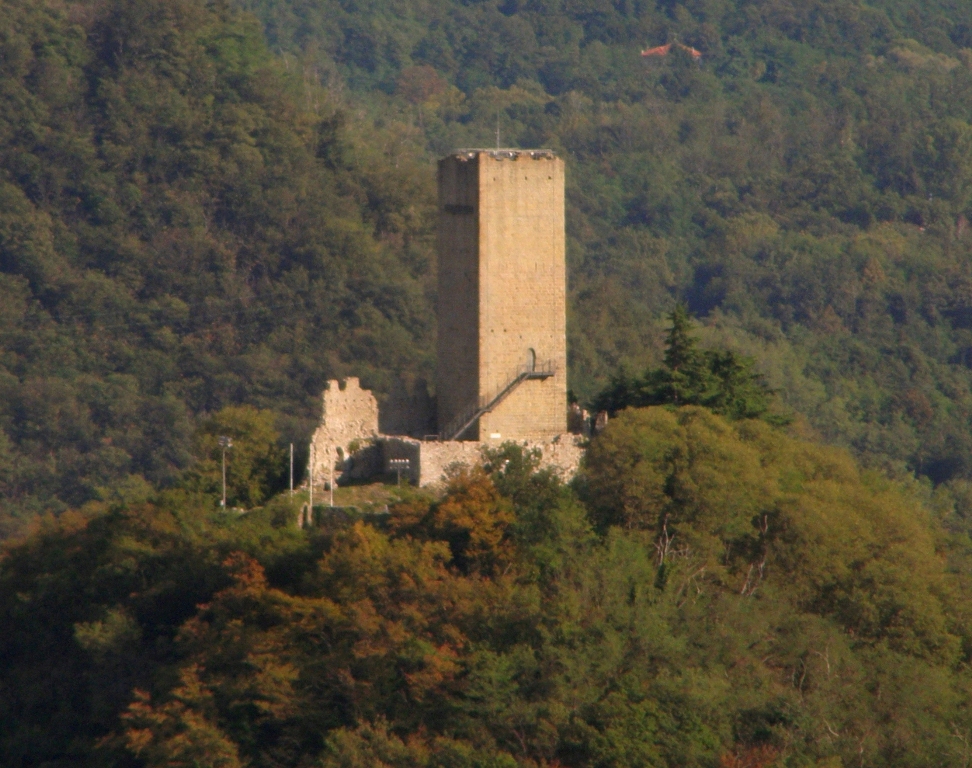 The Baradello Castle, which overlooks the town, dates back to the 11th century. It was built by Frederick Barbarossa – emperor of the Holy Roman Empire – during the war against the Lombard League that saw the Como army joining forces with the Germans. It was dismantled by the Spaniards in 1527 according to the will of the governor of Milan, Antonio de Leyva.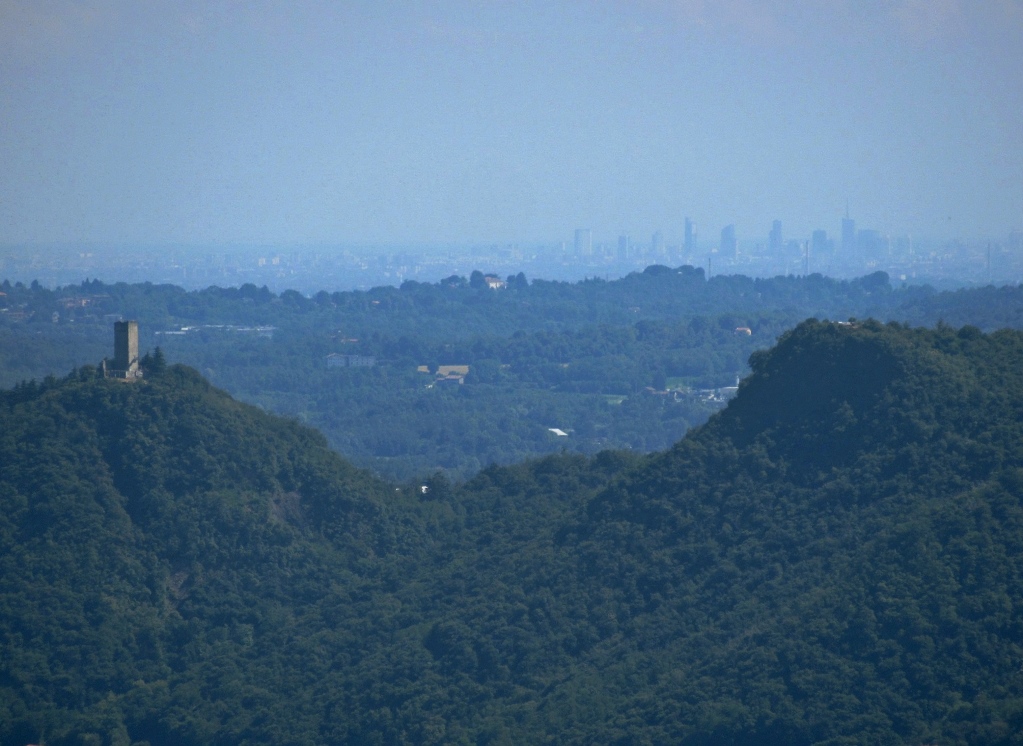 The Baradello Castle with the skiscrapers of Milan.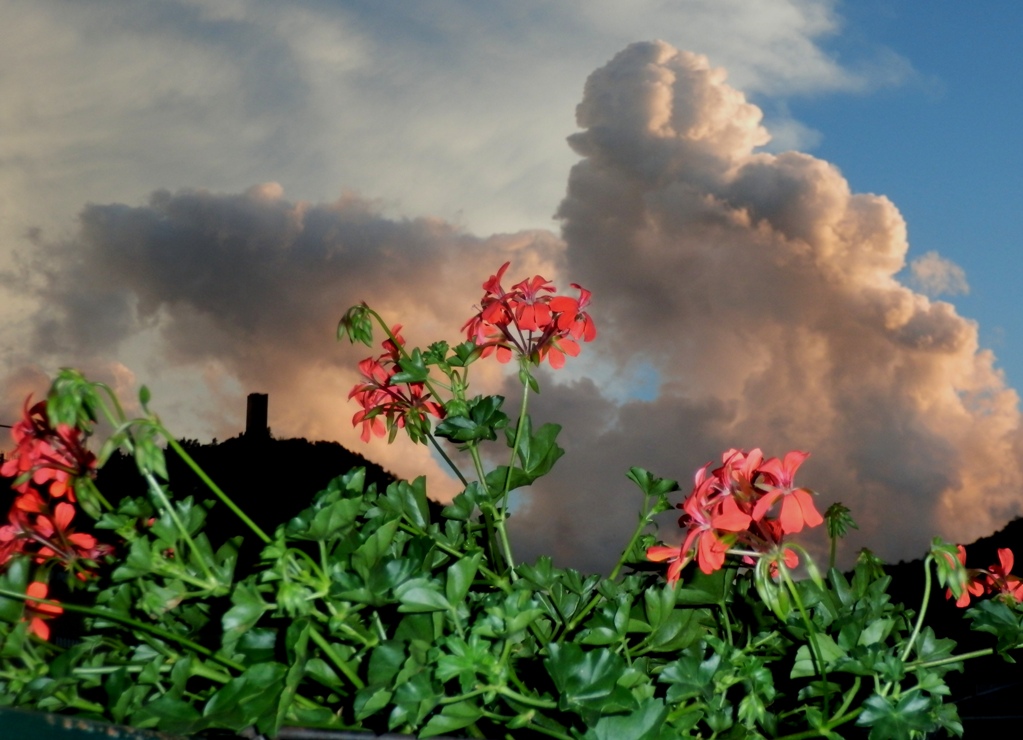 Clouds over the Baradello.