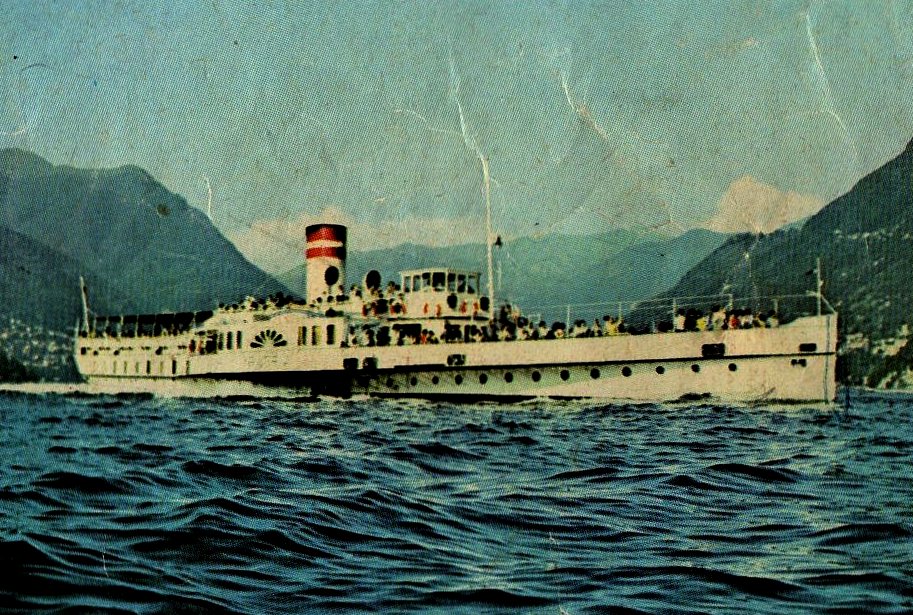 The Patria in one old colour photos (taken by Navigazione Laghi).
The low funnel painted with red strips was in operation from 1951 to 1983.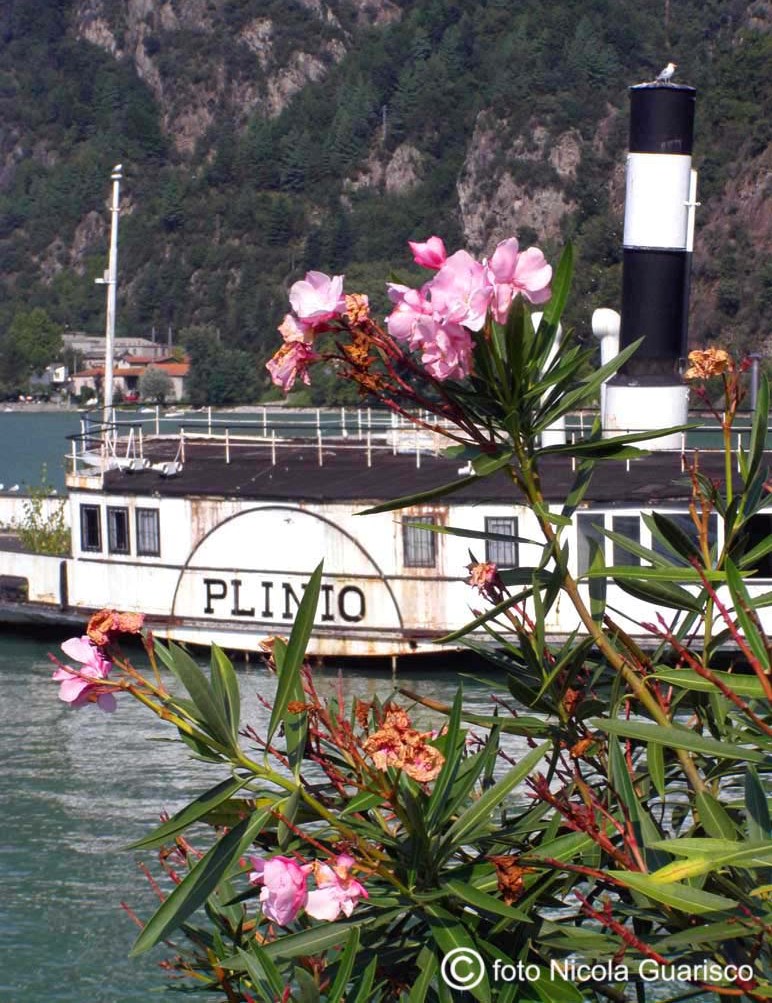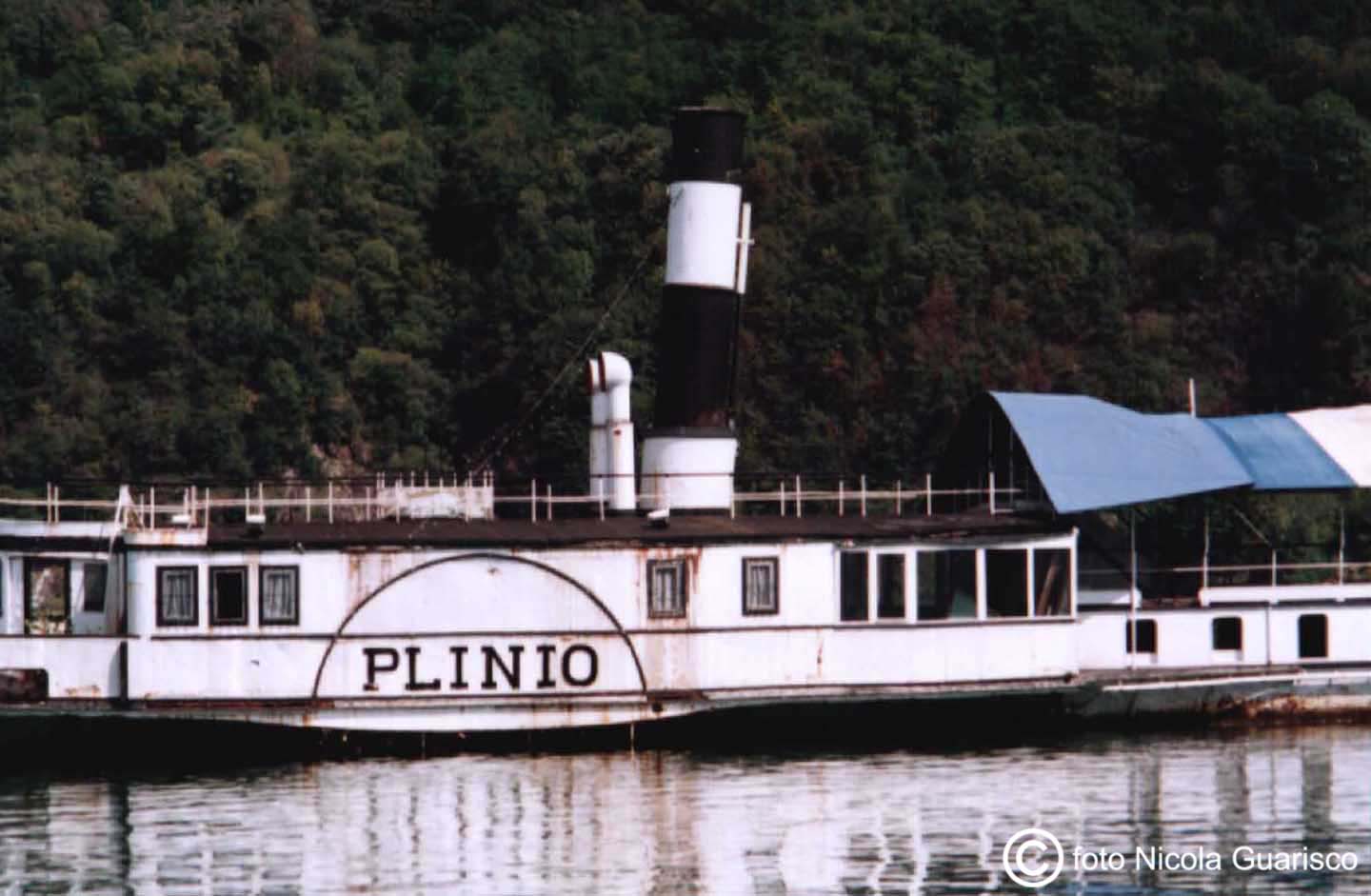 The Plinio, the third "grand old" steamer of Lake Como that has survived until today. Built in 1902 by the Escher Wiss company of Zurich, the Plinio was the fastest ship of the whole fleet and was nicknamed the blue ribbon of the Lario. It is reminiscent of generations of workers who would get up at dawn to sail towards the city. The Plinio, with its magnificent saloon entirely decorated in belle époque style, once hosted Actor Tyrone Power. The boat was put out of commission in 1964, causing rowdy disapproval. Deprived of its engine and sold at auction as wreckage, the steamship was hauled to the port of Colico and converted into a floating restaurant. Today it lies again in a state of complete abandon, moored in the lake of Mezzola. In September 2008 there was talk of demolishing the ship, immediately opposed by groups of enthusiasts. However, in 2009 the Ministry of Cultural Heritage finally recognized the steamer as a prestigious cultural heritage. On December the 9th, 2010, Plinio sunk in the small lake of Mezzola, due to the shameful degradation and careless attitude of Larian politicians.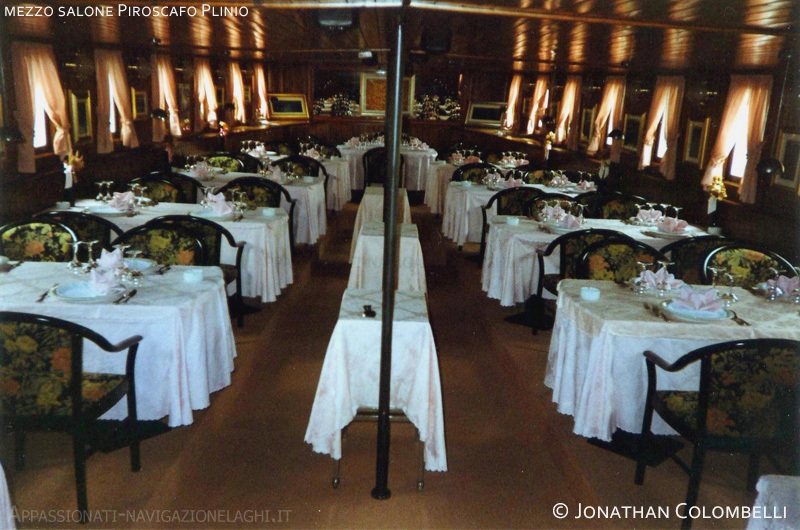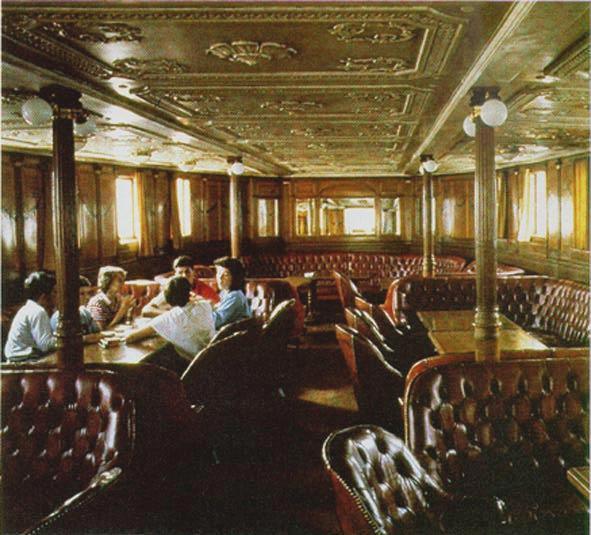 A rare photo of the hall of the Plinio. It was once beautifully decorated with mirrors
and prestigious woodwork. Sunck in the 2010, the relic is regarded as the Titanic of the lake.
The fabulous hall of the Patria before it was dismantled. It no longer exists today. It once featured original Liberty style decoration, with its ceiling entirely lacquered in mother-of-pearl, and red leather sofas.

A model of the Plinio.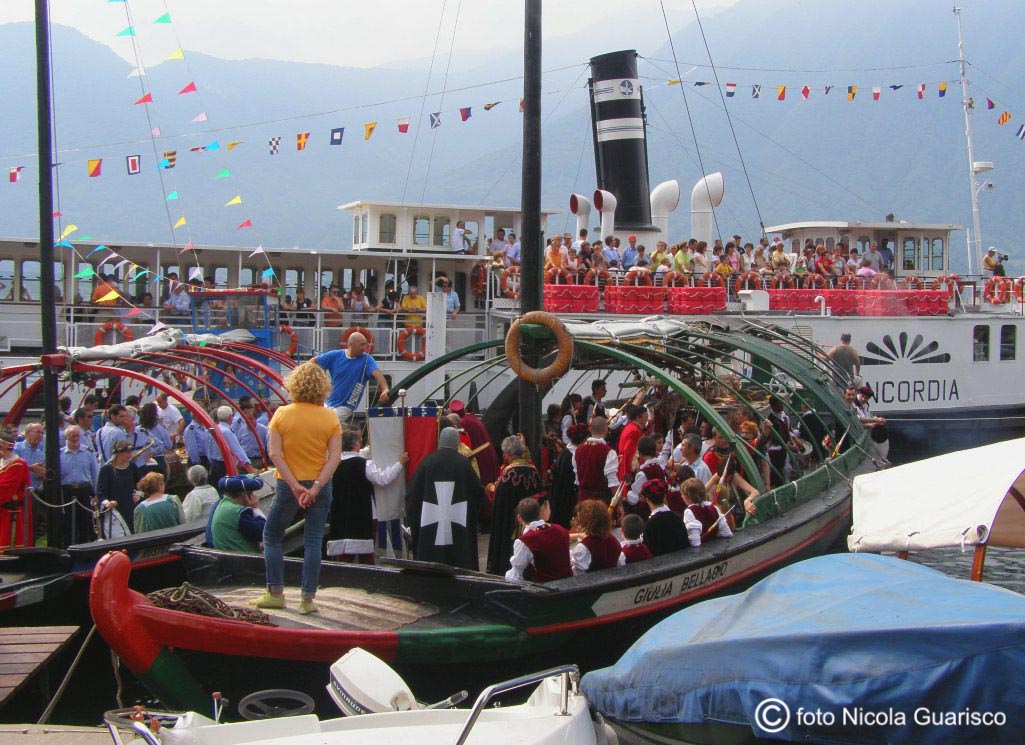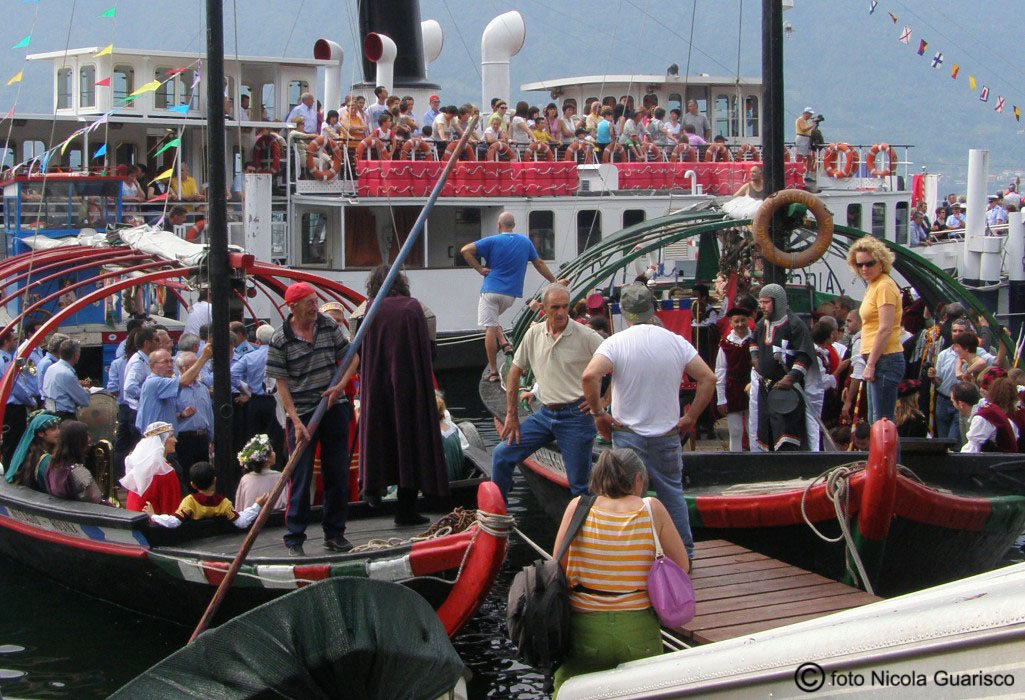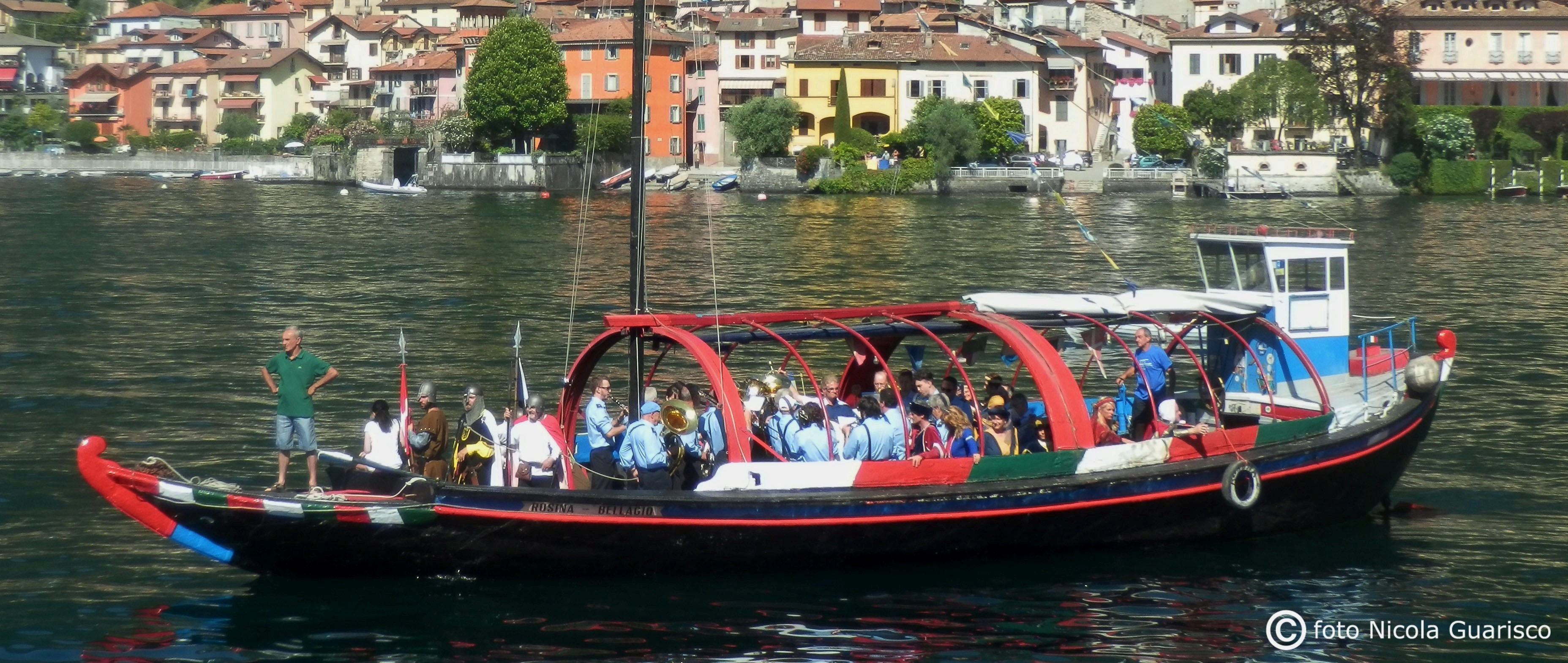 "Gondolas", ancient merchant vessels, were painted in bright colours and adorned with rich decoration. The deck, covered with a canvas supported by seven hoops, was suitable for transportation of herds of bovines. Oars were used only in exceptional cases, since the wind was the main driving force for the boat. Today there is only one exemplars left: Rosina, built in 1925, moored at the dock of Loppia near Bellagio.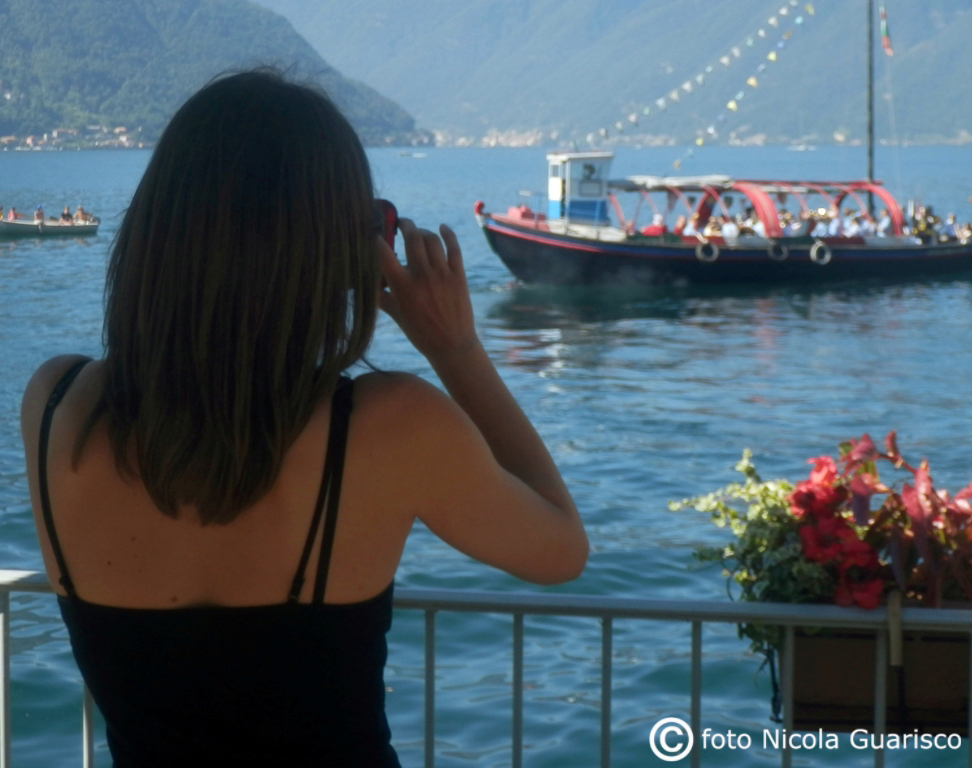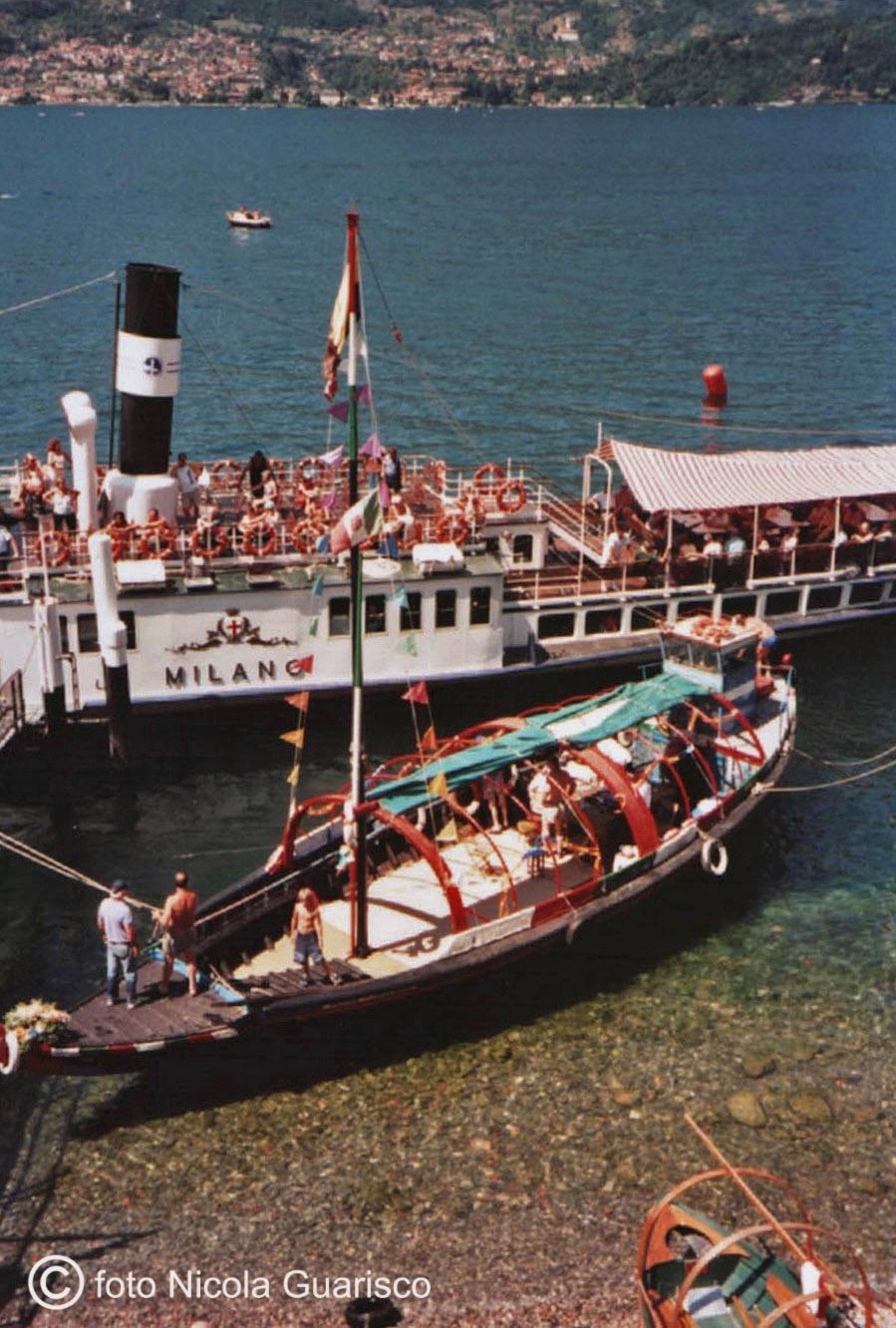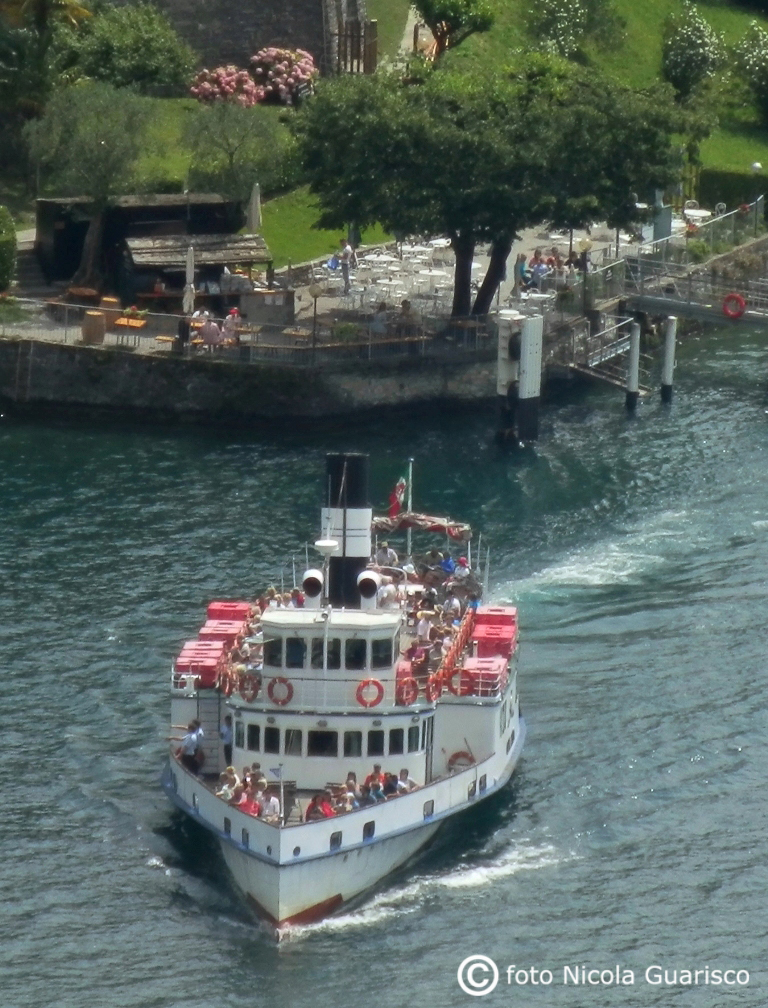 The Milano, launched in 1904 as a steamboat and later on converted into a modern motorship with propeller, is still running today. The funnel has a purely decorative function.
In 1912, it took aboard gran duchess Theodora of Weimar at Villa Carlotta.
To the left: a beautiful image of the Milano next to a gondola.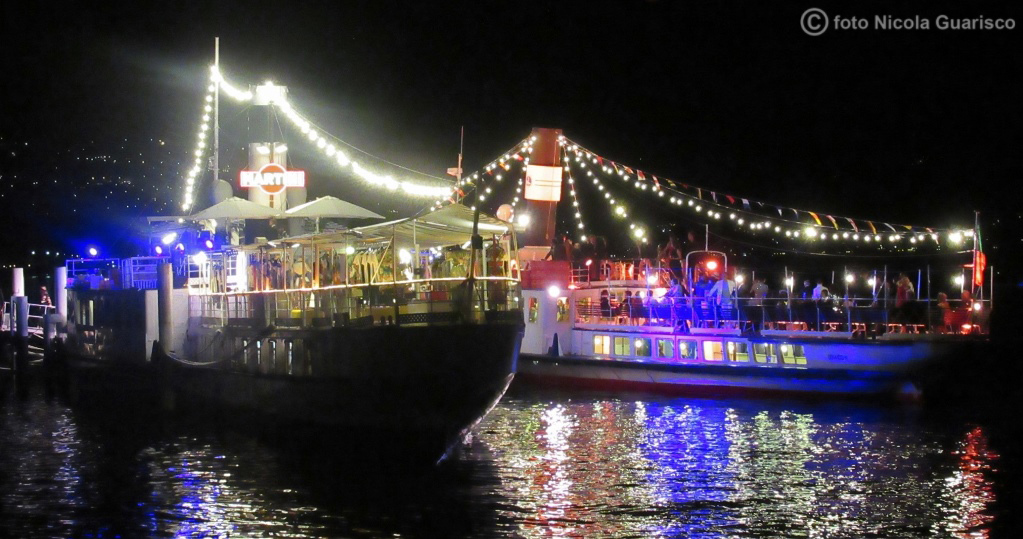 The Milano (in the right) and the Patria.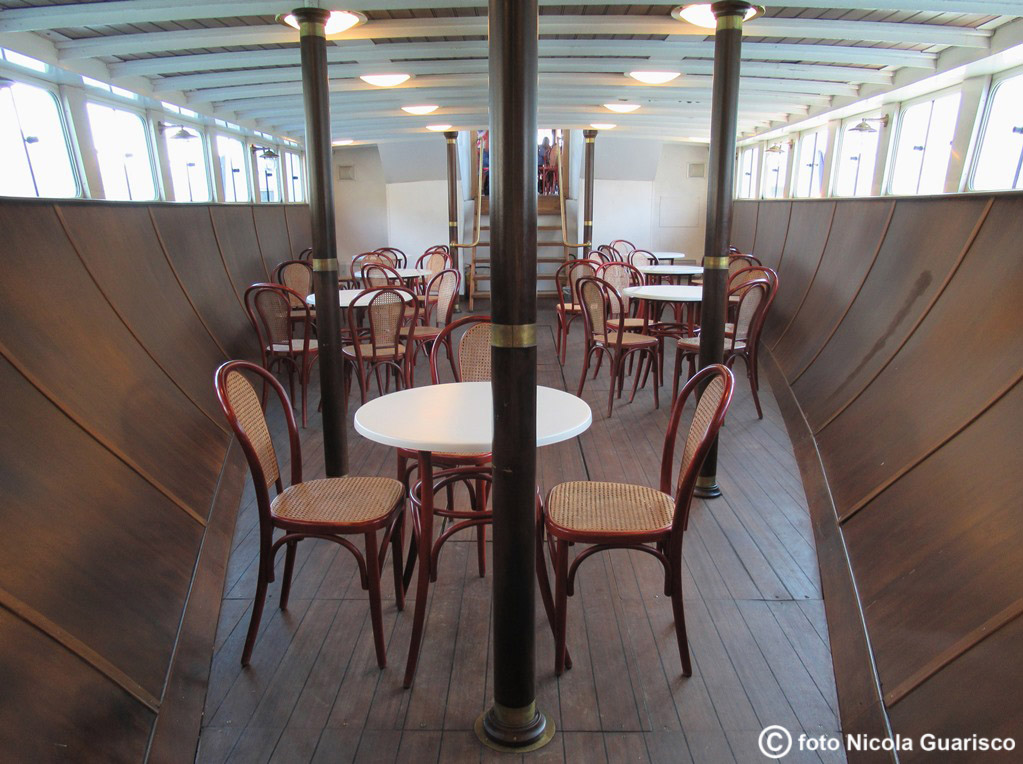 The small hall of the Milano.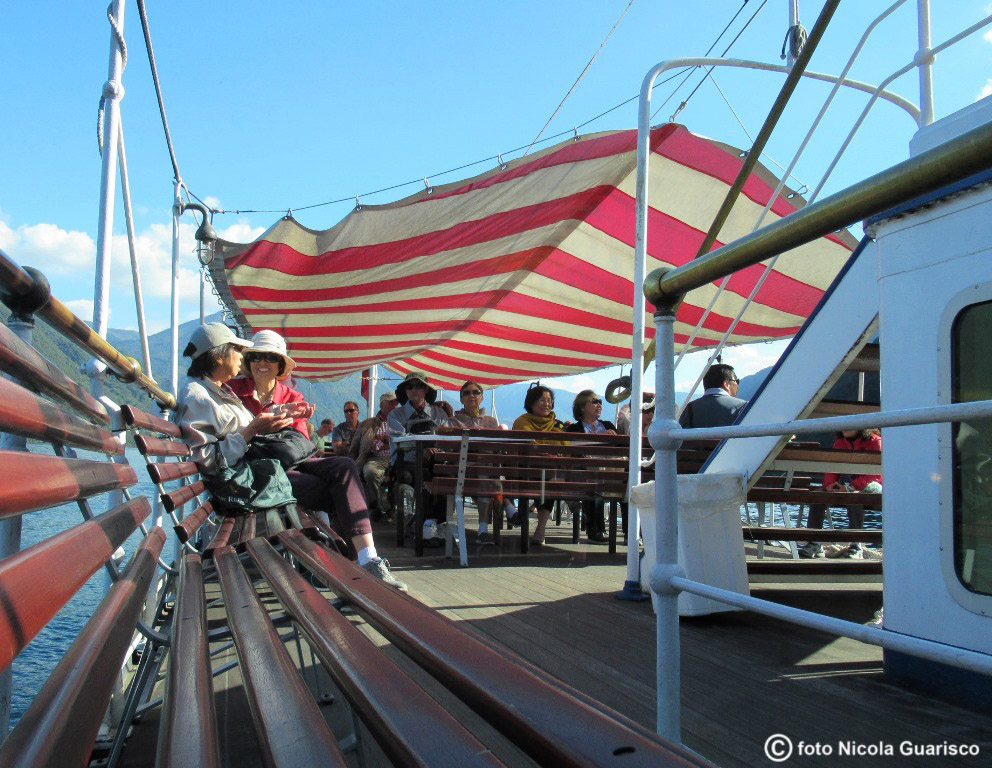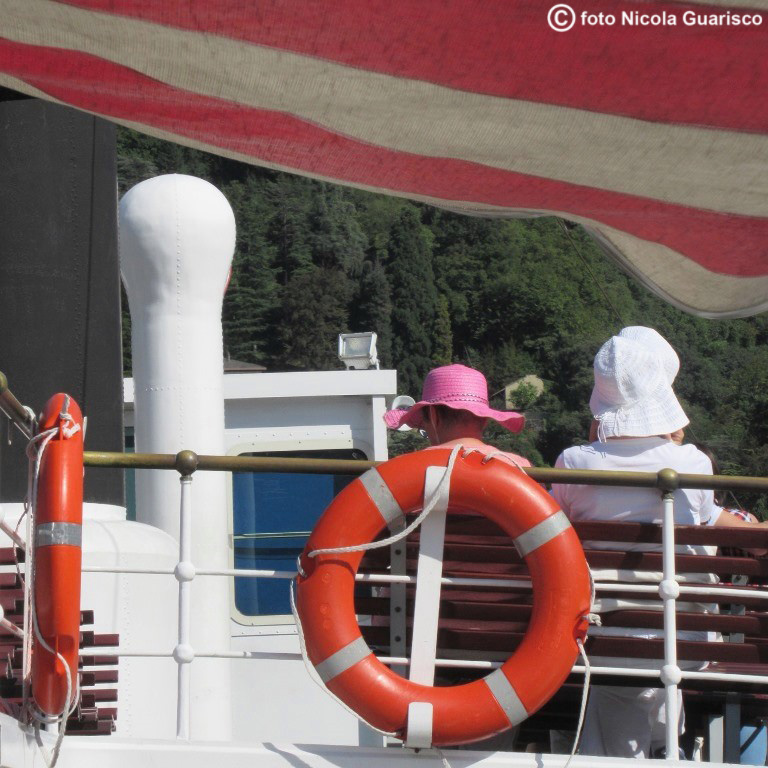 On board of Milano. The uncovered aft deck with an awning is ideal for summer cruises where you can enjoy all the scenic beauty of the lake. It is very similar to steamboat Patria .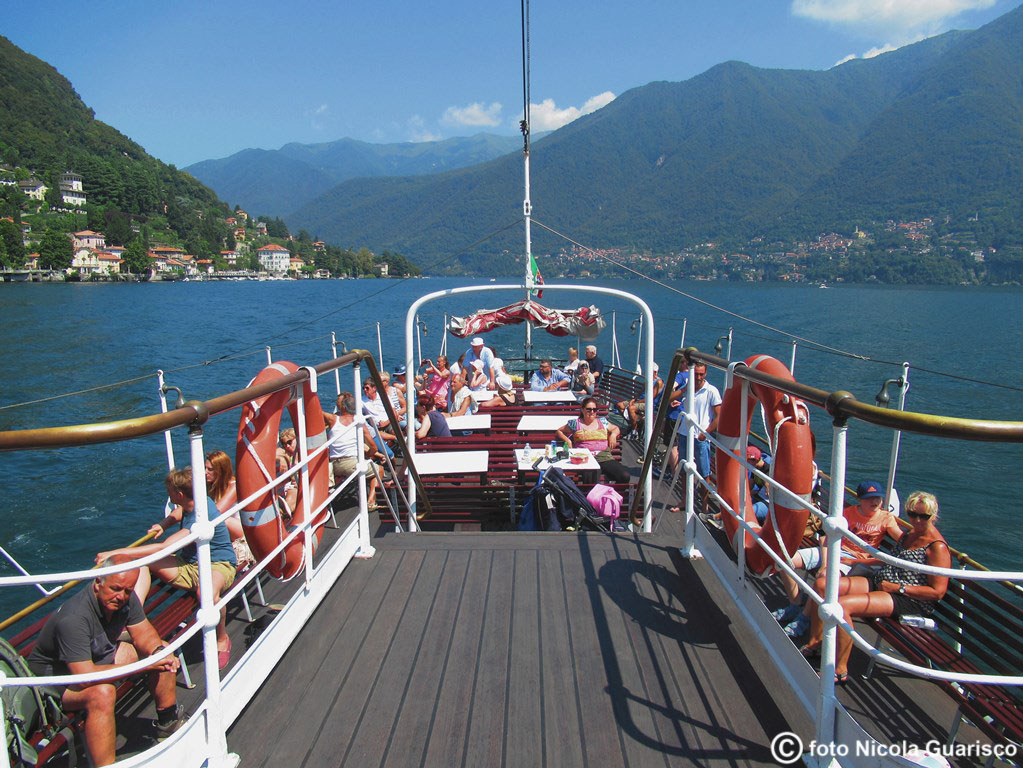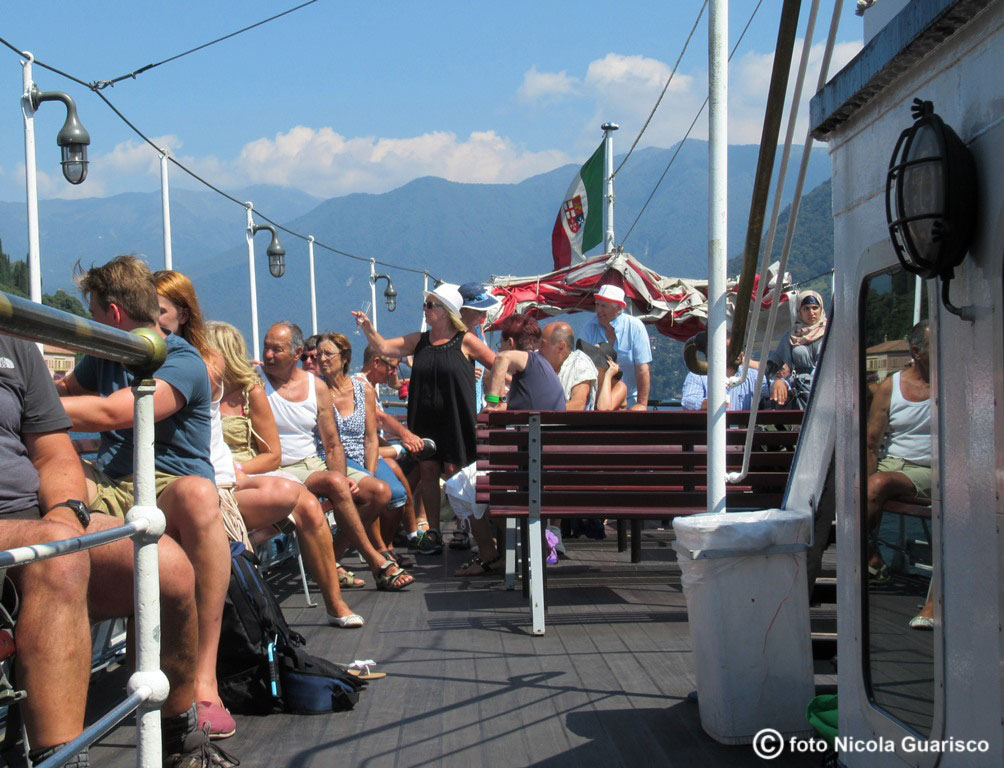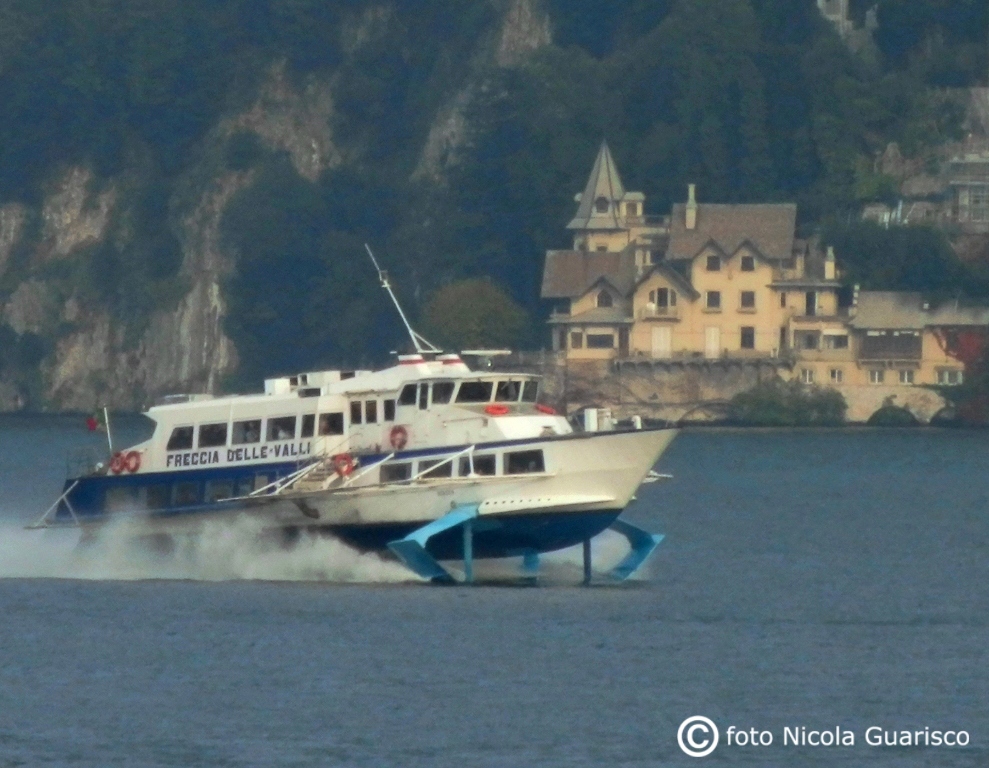 The old hydrofoil Freccia delle Valli (1980), in front to Villa Troubetzkoy.