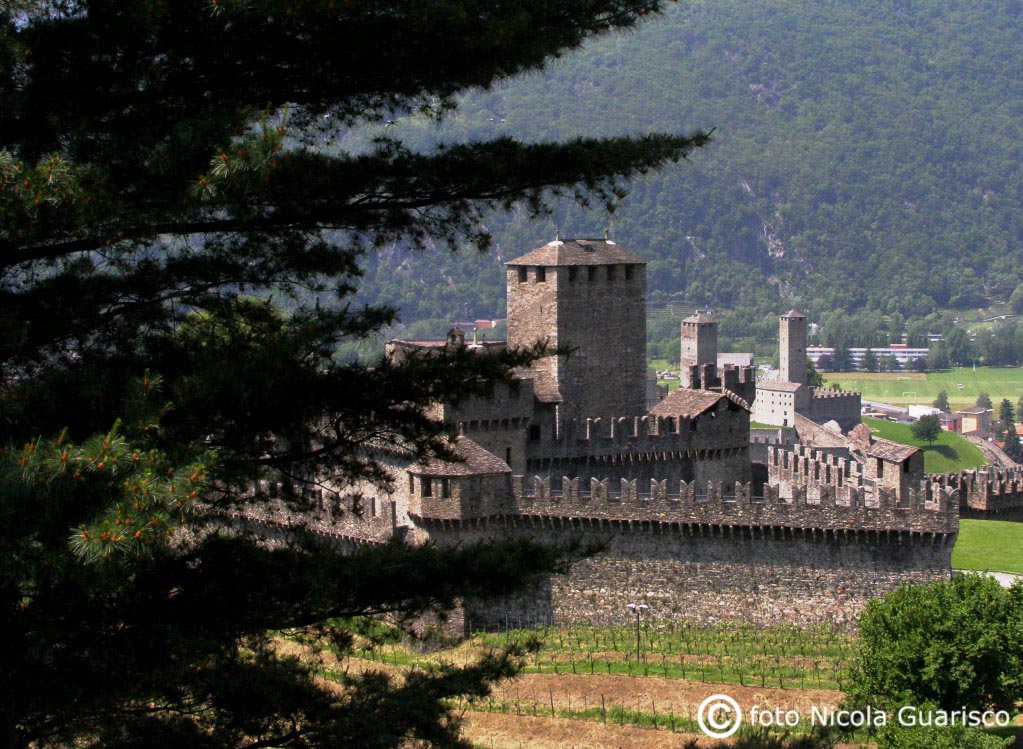 Bellinzona is the capital of the Italian part of Switzerland. It is located halfway between Lombardy and the Gotthard Pass, on the itinerary which, connecting Como to Lucerne, is the historical communication route between northern Europe and the Mediterranean. The town was mentioned for the first time in 590 A.D., during the war between the Francs and the Lombards, five centuries before the king of Italy, Arduino d'Ivrea, assigned it to the Bishop of Como in 1002. Bellinzona was then disputed by Como and Milan. The town passed under the dominion of the Ambrosiani in the XV century and was given the three castles of Sasso Corbaro, Montebello and Castel Grande. In the photo to the right, the renaissance church of Saints Peter and Stephen as viewed from Castel Grande against the backdrop of the cliffs.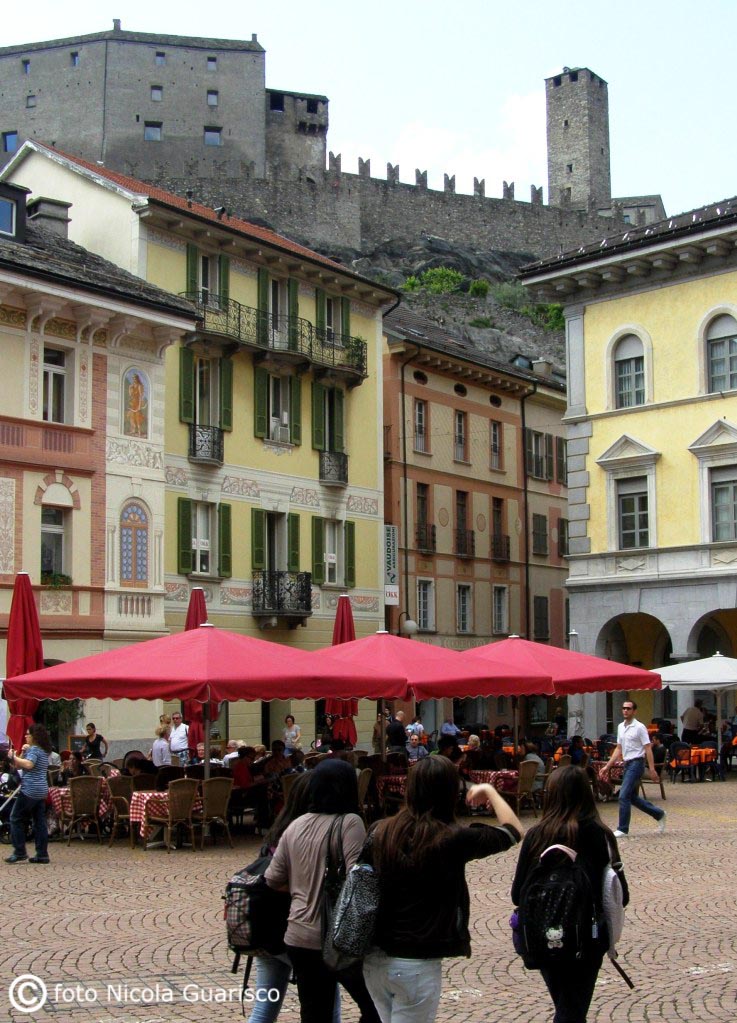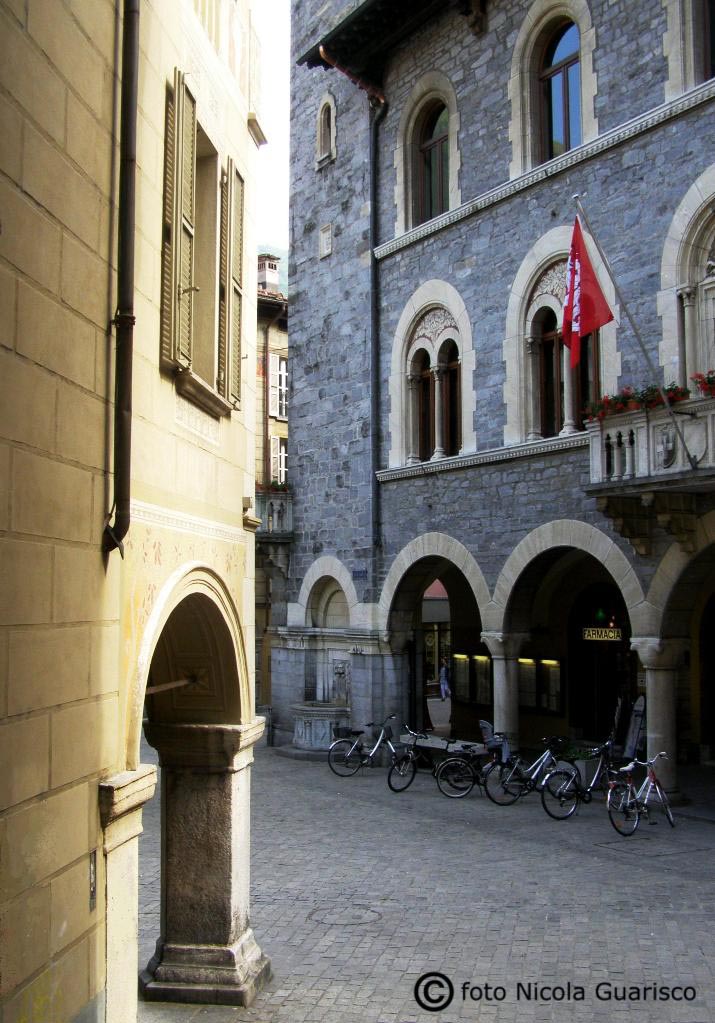 On April 14th, 1500, when Milan was conquered by the French, Bellinzona was annexed to the Swiss cantons of Uri and Unterwalden. The small yet noteworthy old town center displays typical Lombard and Central European characteristics, particularly in the lovely Piazza Nosetto
over which looms the impressive Castel Grande.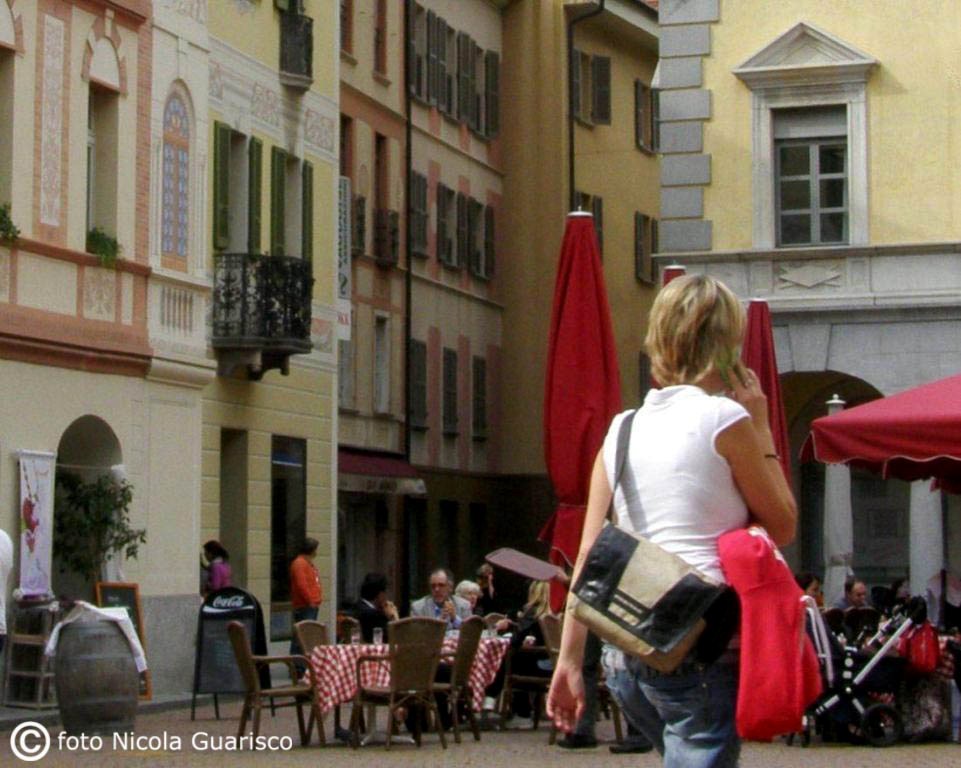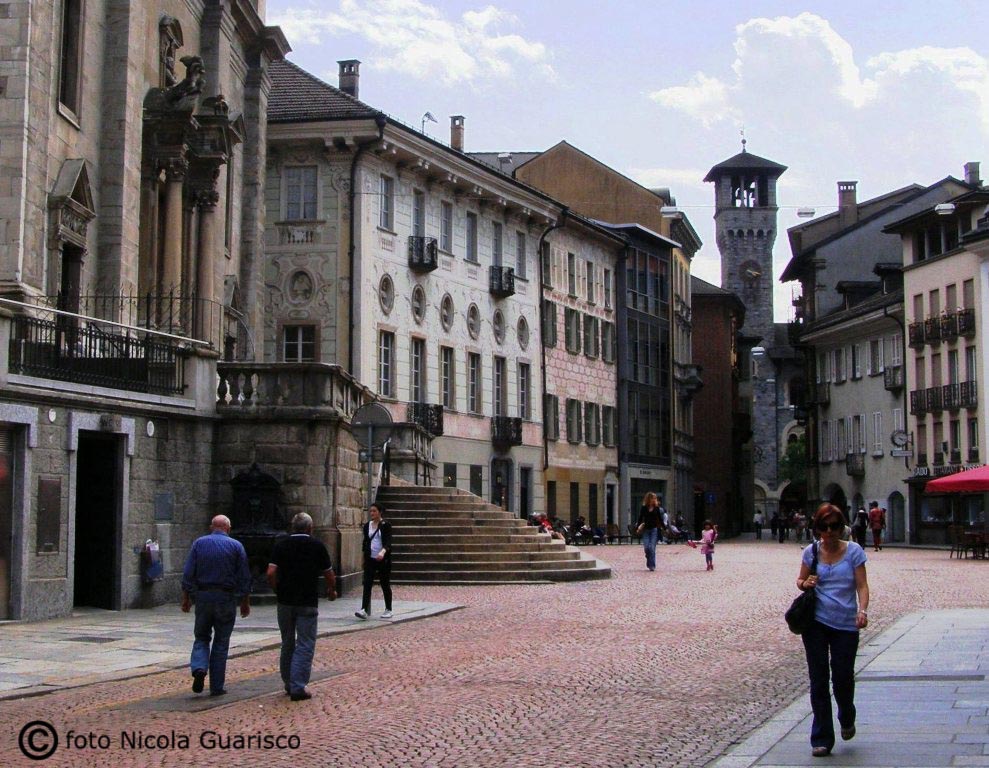 Piazza Nosetto and Via Stazione. Worth noting is the entrance of Saints Peter and Stephen
with the city tower in the background.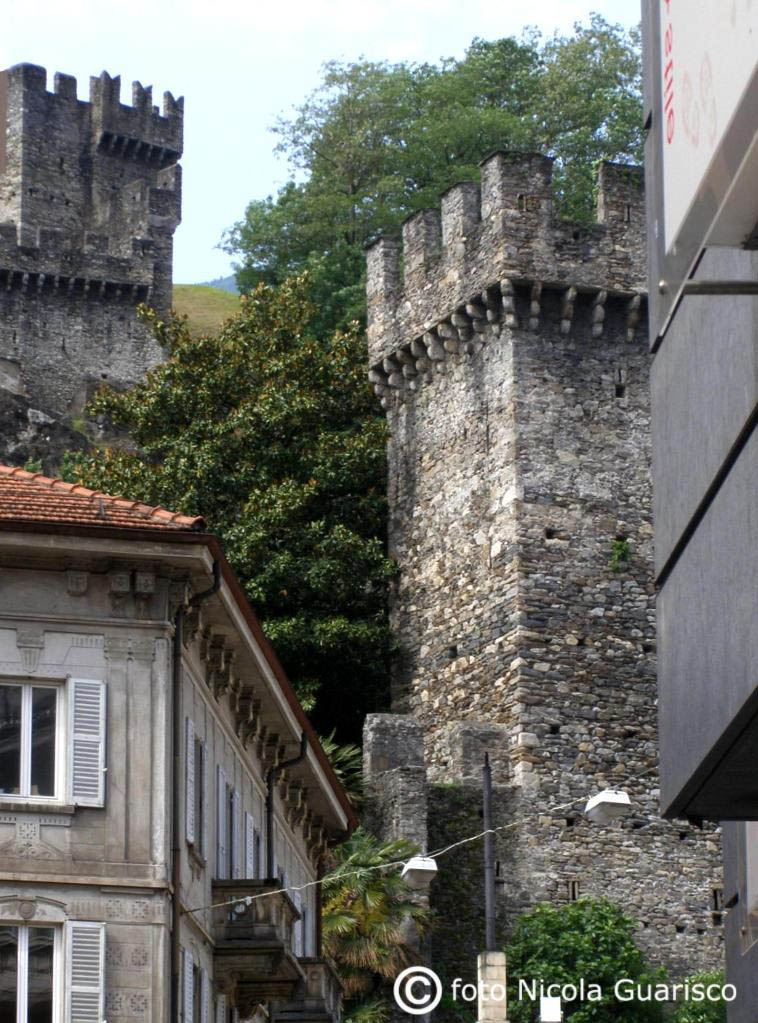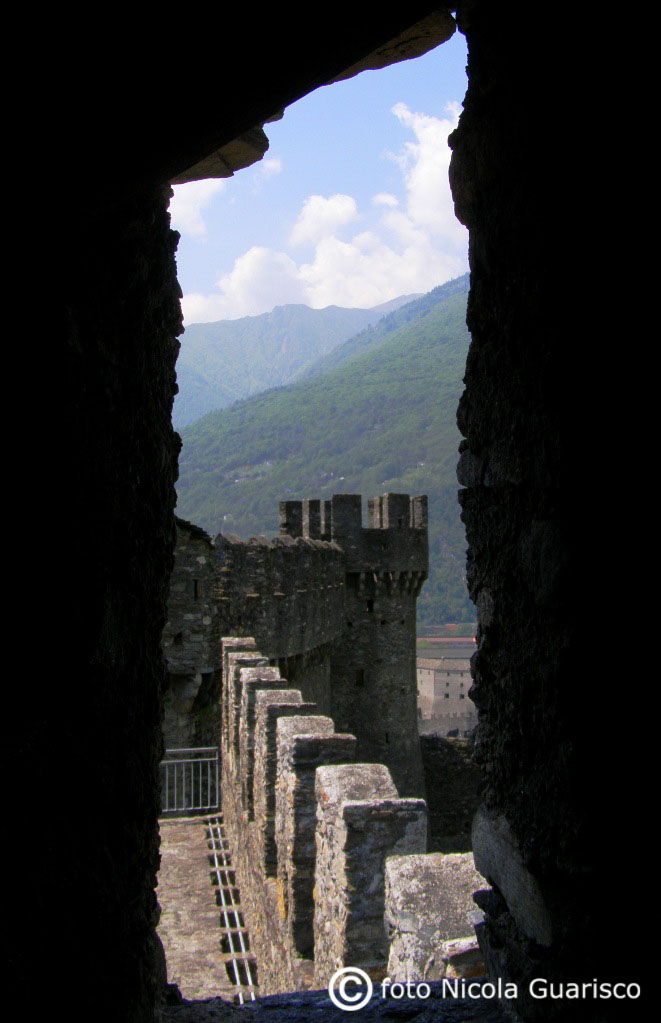 Crenellated towers dot the town.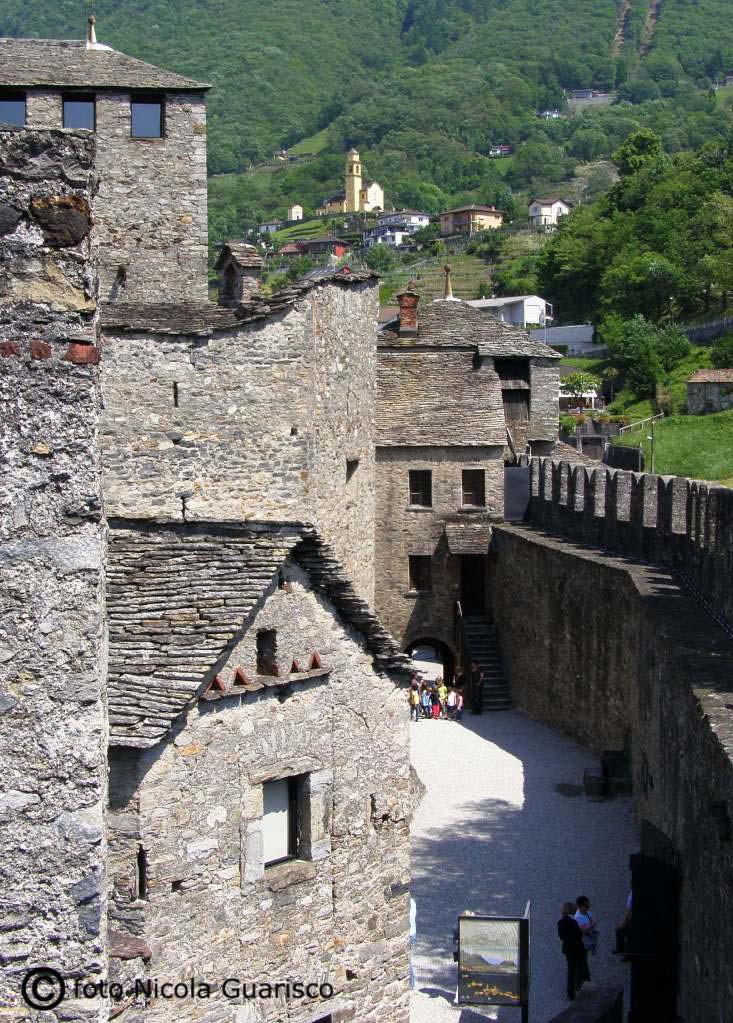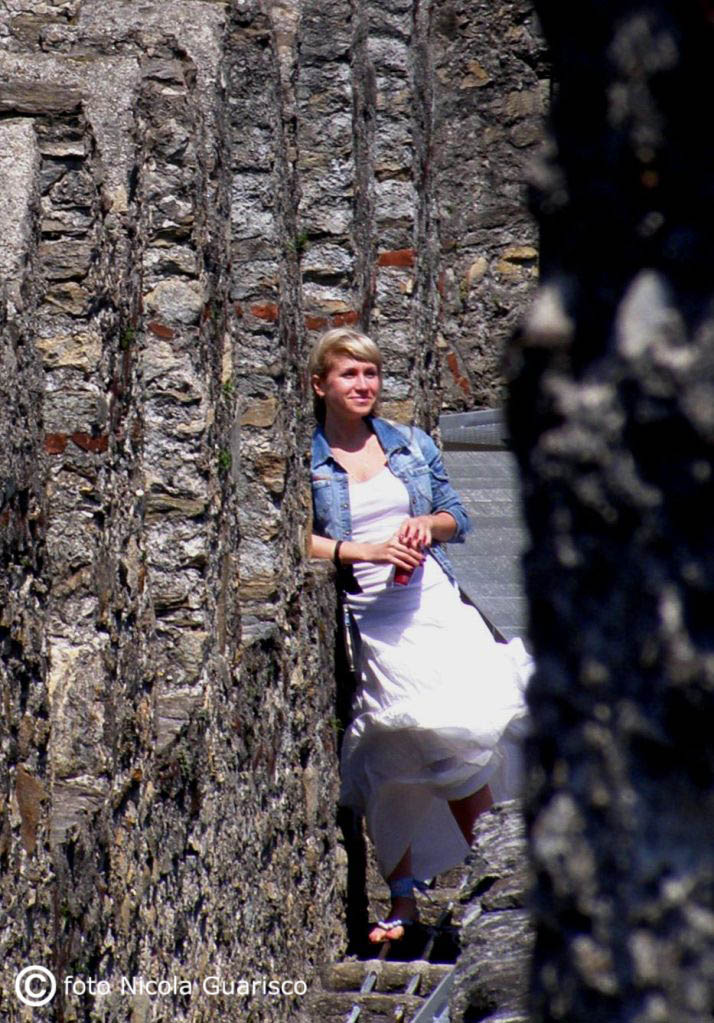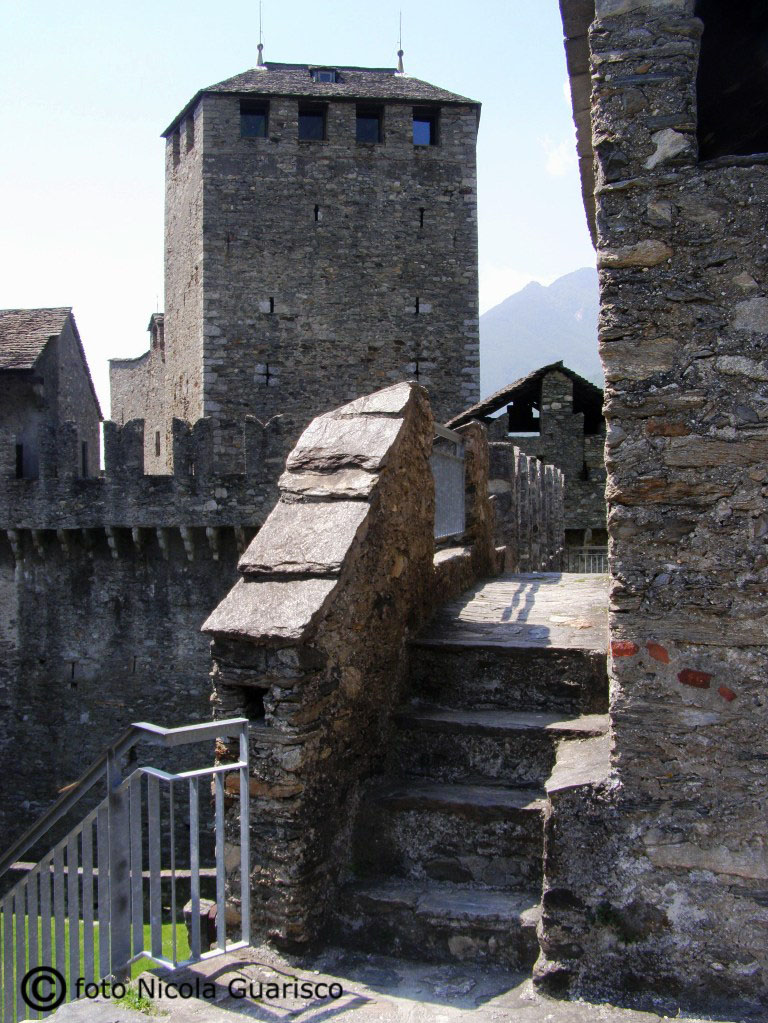 The castle of Montebello, characterized by narrow passageways and protected walkways,
is located on a relatively isolated position on the hill.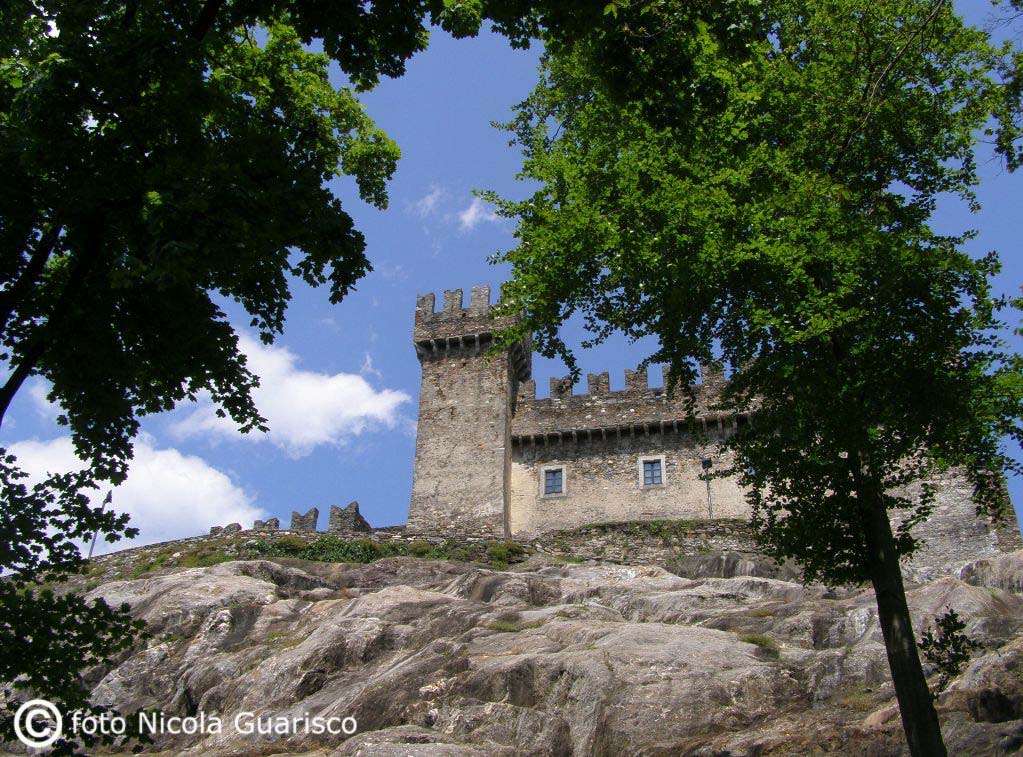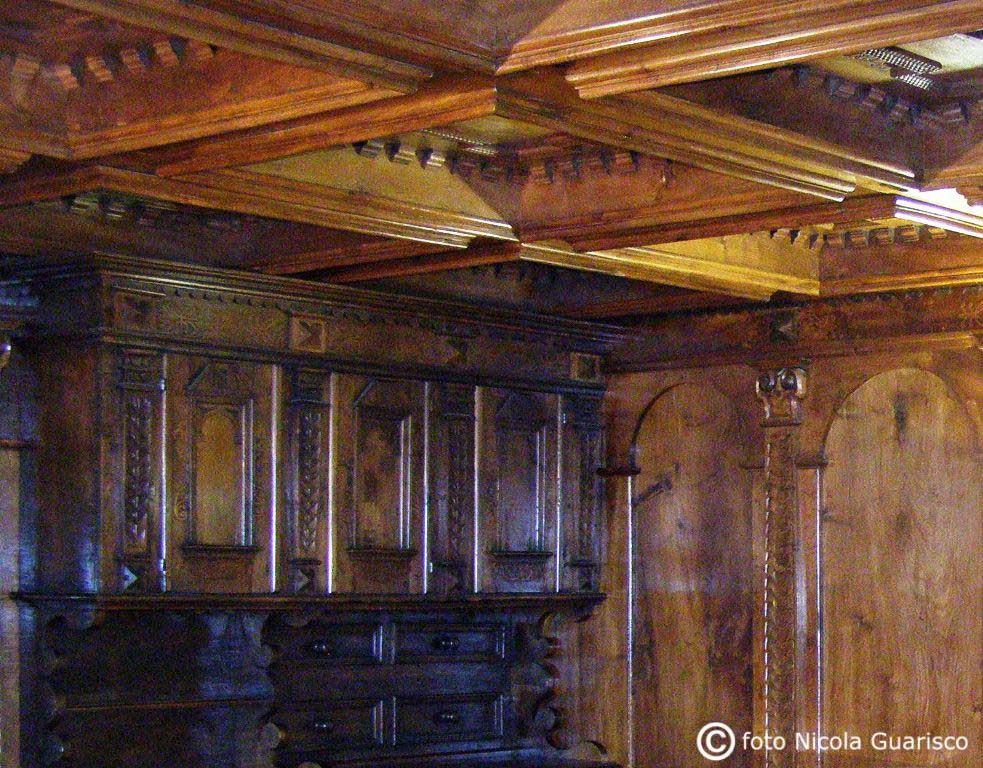 Even more isolated, at an altitude of 230 meters we find Sasso Corbaro,
a small Visconti fortress which is perfectly geometrical in shape.
Bellinzona and the peak of Pizzo di Claro, to the north,
which precede the Gottardo massif and the German-speaking part of Switzerland.